This Spring Cleaning post is in partnership with Clorox® and Walmart, all thoughts and opinions are my own.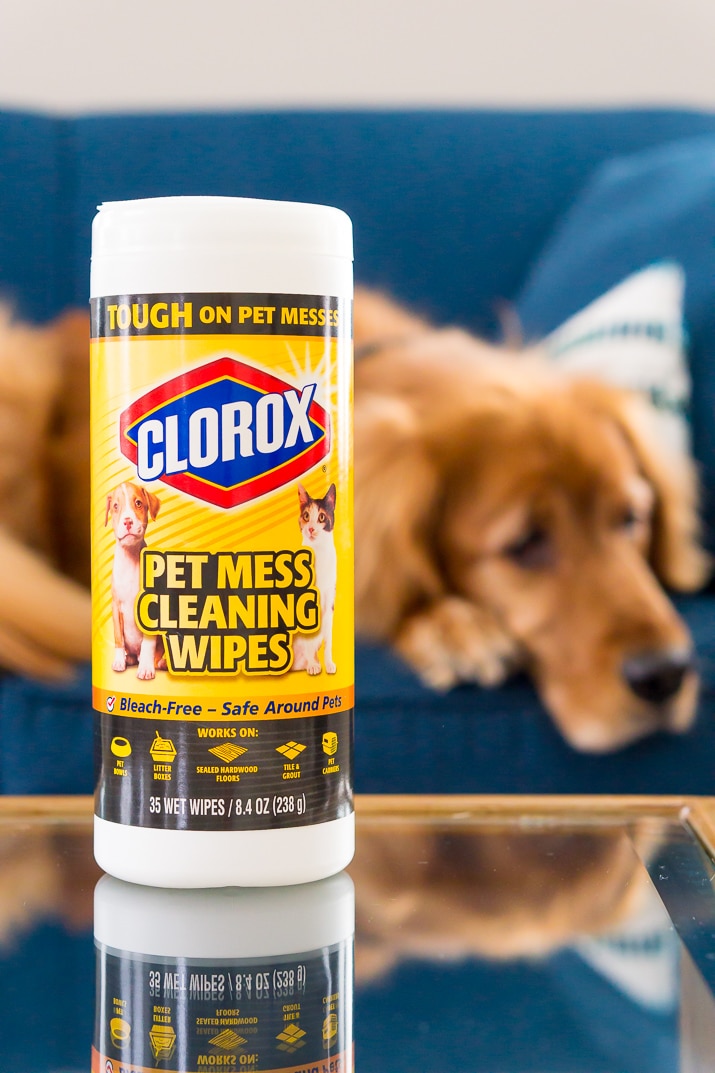 Spring has arrived, and here in New England, that means lots of mud… and this year, it means snow! After getting hit with four nor'easters in the month of March alone, we Mainers have had our fair share of cold, wet weather.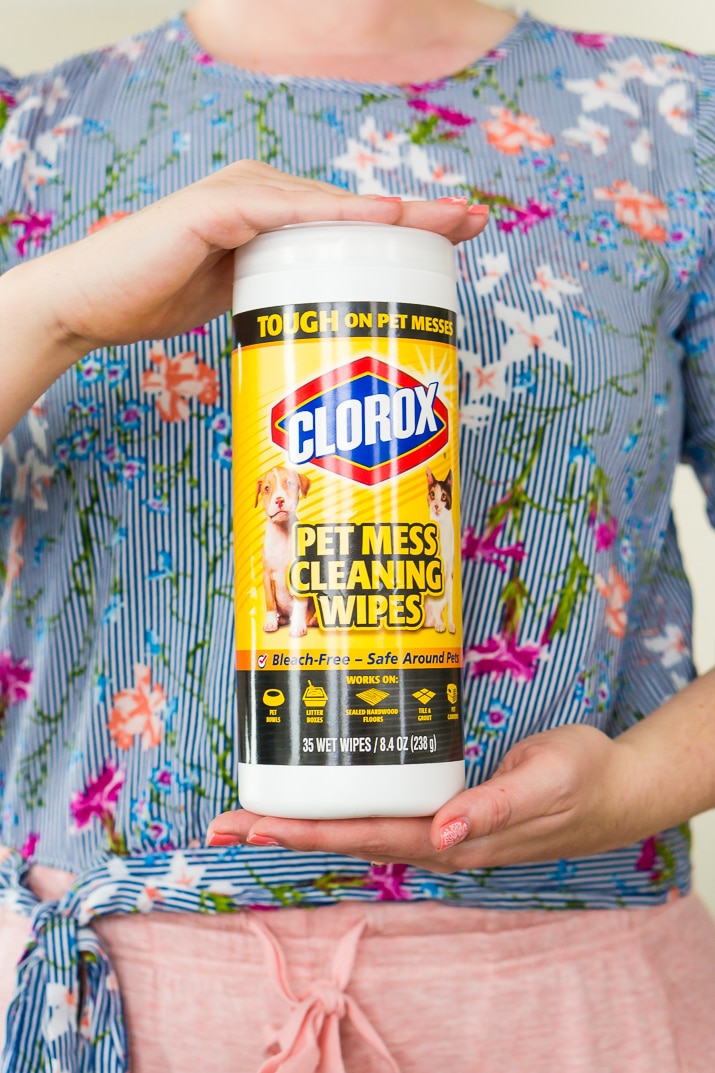 And for pet owners like me, the snow and slush doesn't just stay outside; Shoester, my playful golden retriever, makes sure to track his fair share of wet footprints inside, too! That's why this Spring, I'm stocking up on Clorox Pet Mess Cleaning Wipes.
Last summer, my husband Matt and I — along with Shoe, of course — moved into a bigger house with a large yard. Shoe loves all the extra space, and every time he comes in from prancing around in the snow/mud/dirt/freshly mowed grass, he runs full speed into the house.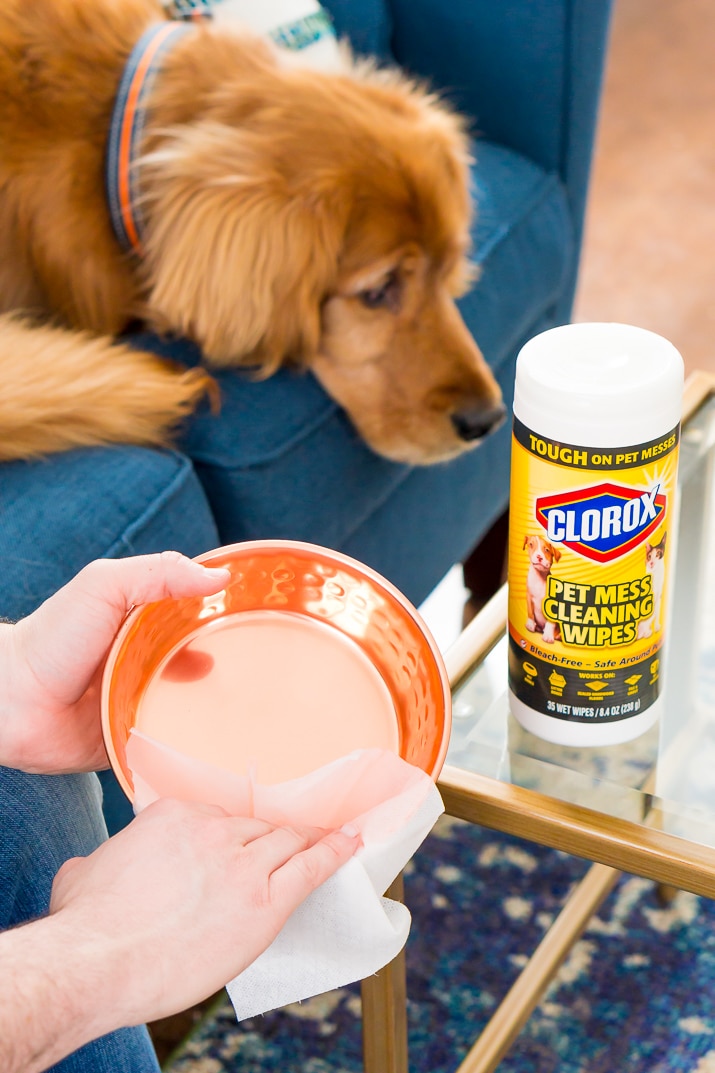 But he doesn't stop there. Shoe proceeds to make his rounds by trotting around the kitchen and living room, and of course, he tracks in whatever's on his paws… all over our floors.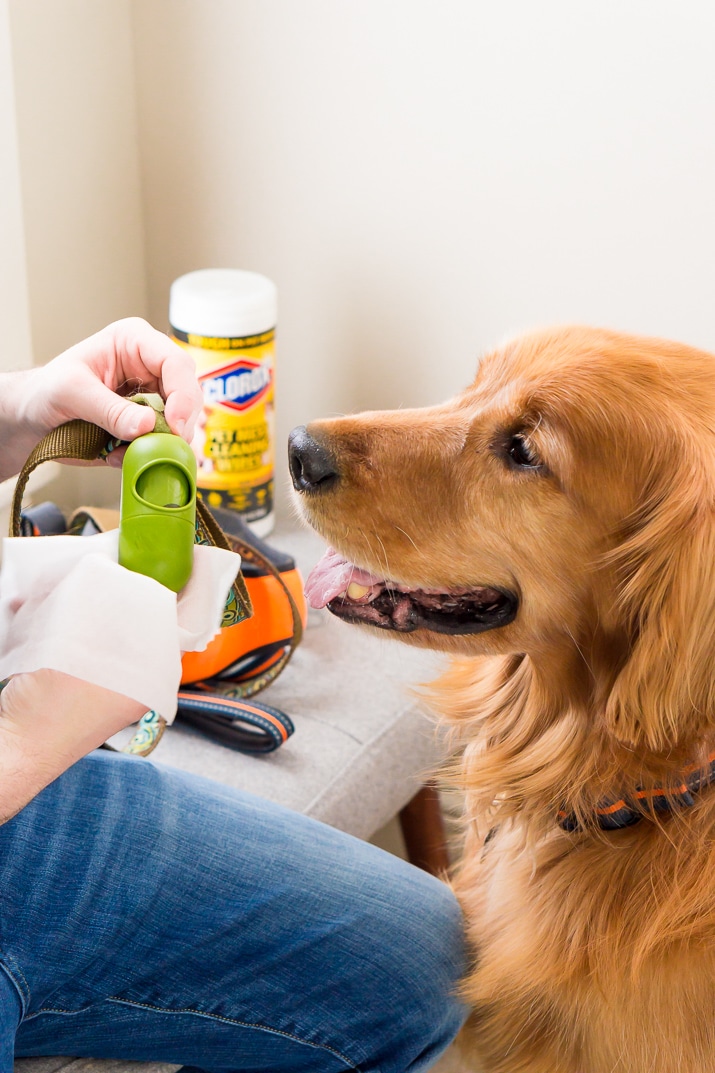 I swear, the more mess Shoester makes, the prouder he is of himself! But Clorox Pet Mess Cleaning Wipes are perfect for spot-cleaning our hardwood and tile floors, especially when I don't feel like pulling out the mop and bucket.
Thanks to thanks to this new Clorox product, I have a secret weapon for combatting these doggy disasters! These multi-purpose wipes clean, disinfect, and most importantly, they're safe to use around pets.
From puppy messes to mud splatter, to messy eaters and beyond, these easy-to-grab wipes clean and disinfect with just a couple of swipes. Better yet, I can pick them up right at Walmart in the Pet Supply aisle while I'm out on my regular errand run.


New England weather is notoriously unpredictable, so I plan on keeping these wipes on hand year round, especially in those chilly, wet transitional months between winter and spring! It's times like these when we Northerners start to wonder, "is summer ever going to come?"
But it's not just the weather mucking up my floors. Shoe loves his peanut butter puzzle toys, so when he leaves a slobbery mess after enjoying his treat, these Pet Mess Cleaning Wipes are perfect for wiping up that sticky residue.
Made with a plant-based cleaning agent, these multitasking wipes are even gentle enough to use on Shoe's food and water bowls in between washes. Once a week or so, I also like to wipe down his rubber toys to keep germs at bay.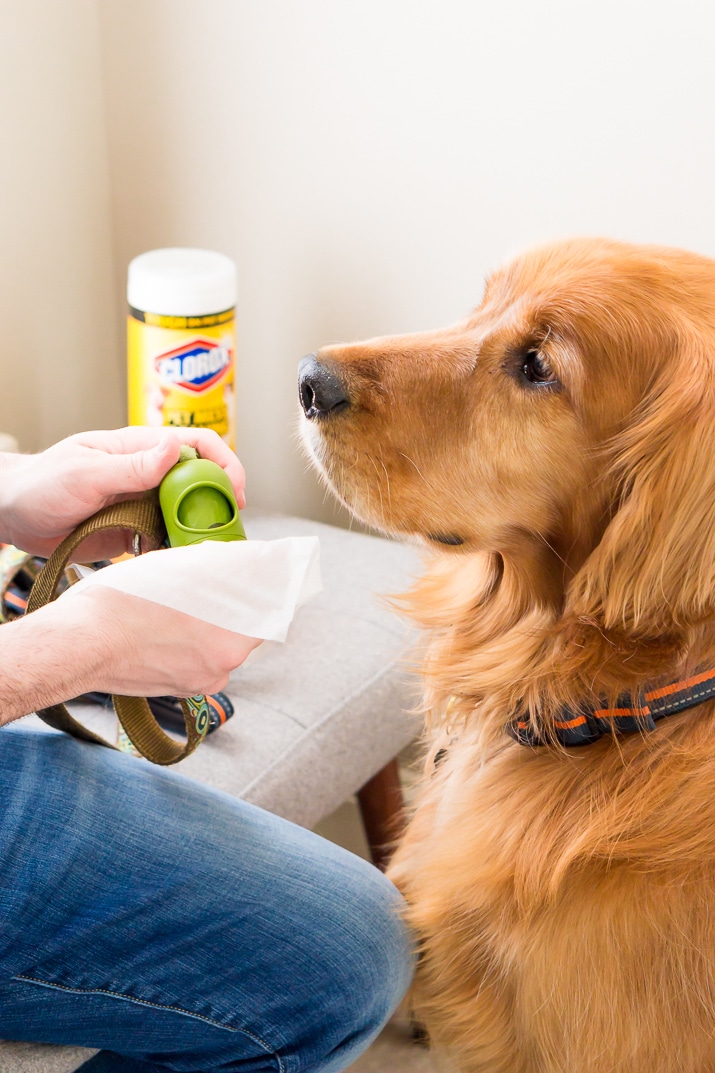 Being a pet parent doesn't have to mean living in a messy home, and finding products that are effective and safe doesn't have to be difficult. With the convenience of Clorox Pet Mess Cleaning Wipes, which I can pick up right at Walmart, those inevitable pet accidents can be swiped away and disinfected in seconds. Find your closest Walmart with their Store Locator.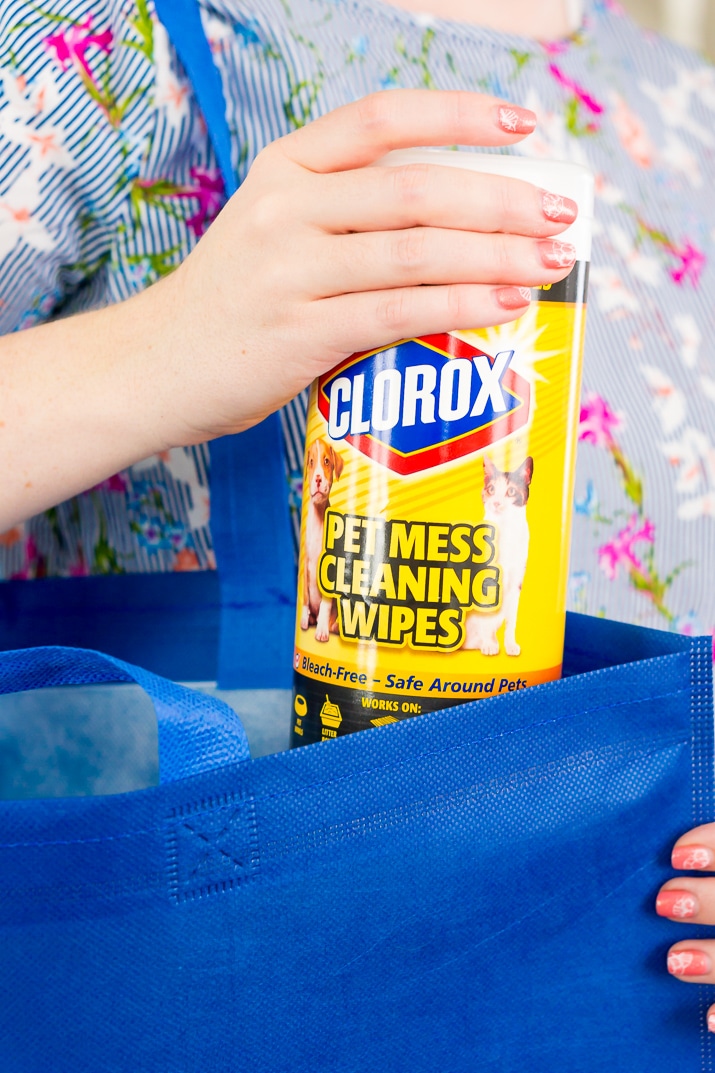 Shoester adds so much happiness to my life, and dealing with his sloppy paw prints is a small price to pay to have him in it. But with Clorox Pet Mess Cleaning Wipes I can have the best of both worlds — a clean house, and my beloved pup!
Pick-up the NEW Clorox Pet Mess Cleaning Wipes and Clorox Pet Urine Remover Spray at your local Walmart.