This is a sponsored post written by me on behalf of IZZE for IZEA. All opinions are 100% mine.
Hot days equal pool days, here are my poolside essentials!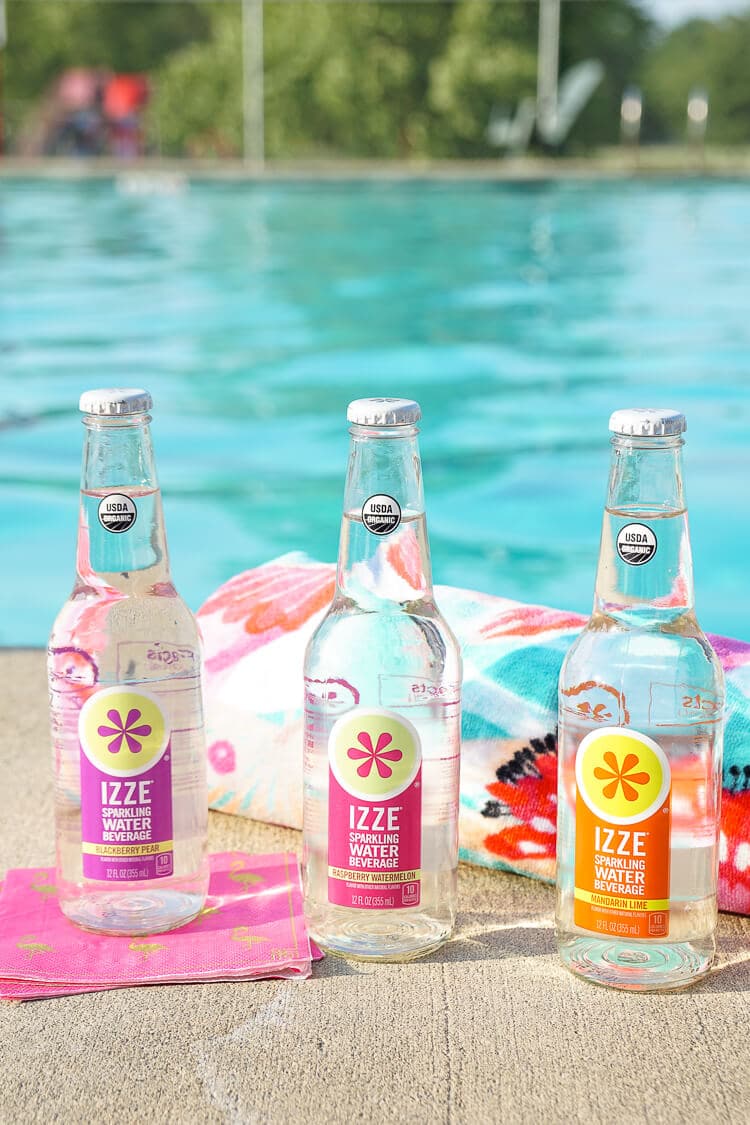 It's been a wonderfully warm summer, and thanks to all the sunshine, I've been spending a lot of my free time at the pool! By now, I've got packing my pool bag essentials down to a science: a cute cover-up, a fluffy towel, sunscreen, a floppy hat, a good book (check out my Summer Reading List), and of course, a refreshing drink! And if you just want to close your eyes and soak up some rays, check out my Summer Playlist!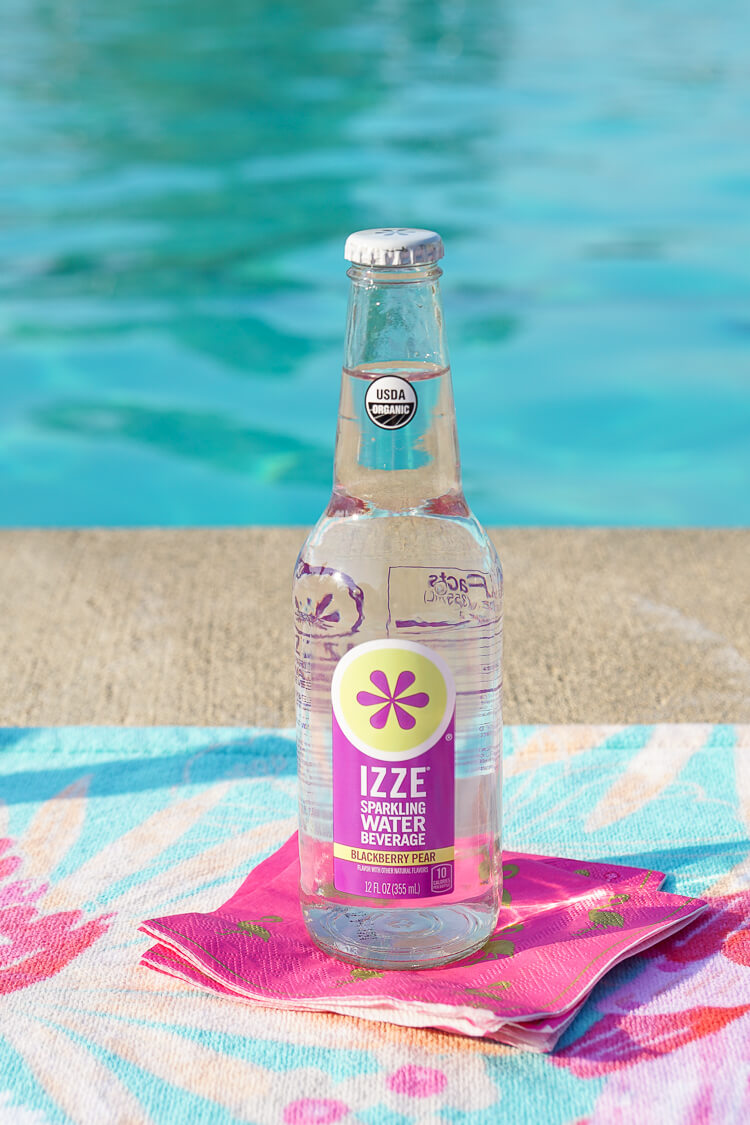 Thankfully, I've found my new favorite way to hydrate this summer: IZZE Sparkling Waters. Because spending time outside means needing to replenish fluids zapped by the sun, I've been stocking up on these drinks to bring on my pool visits! Sometimes plain water is just too boring and sodas and juices are way too sweet, so these flavorful concoctions are the perfect balance of tasty and thirst-quenching. When rising temperatures threaten to melt you into a puddle, these fizzy fruit waters allow you to #SparkleBrightly.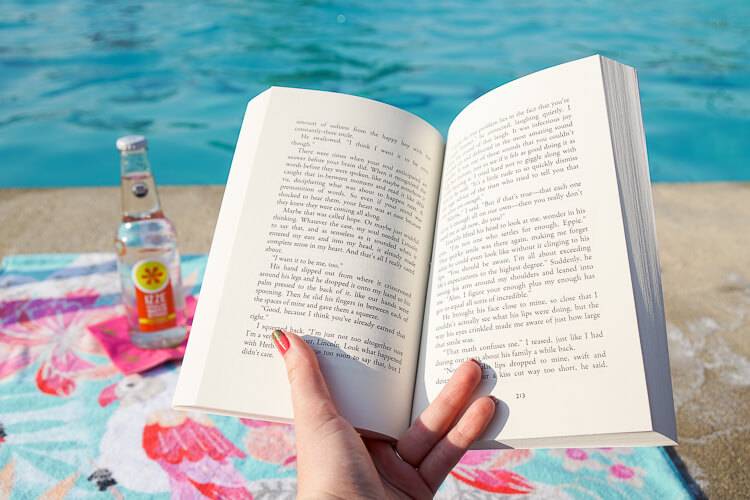 IZZE Sparkling Water is different than other fruit waters because it's bursting with bold, bright flavors, enhanced with just a hint of sweet cane sugar. It comes in three juicy varieties that are absolutely mouth-watering: Blackberry Pear, Mandarin Lime and Raspberry Watermelon. And the carbonation bubbles make for a drink that's both fun and refreshing.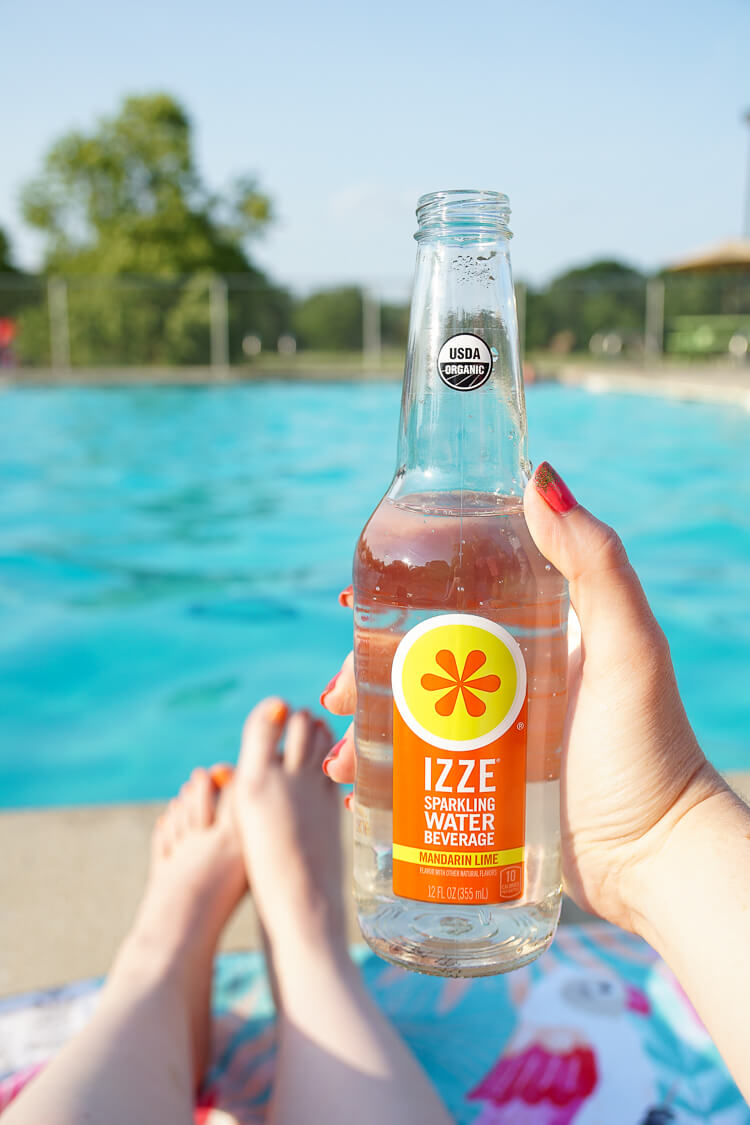 Did I mention that they're only 10 calories and USDA Organic Certified? Yep, this perfect summer drink is healthy, to boot. It's how IZZE Sparkling Waters keep you feeling light and hydrated, even if you're soaking up the sun in a barely-there bathing suit!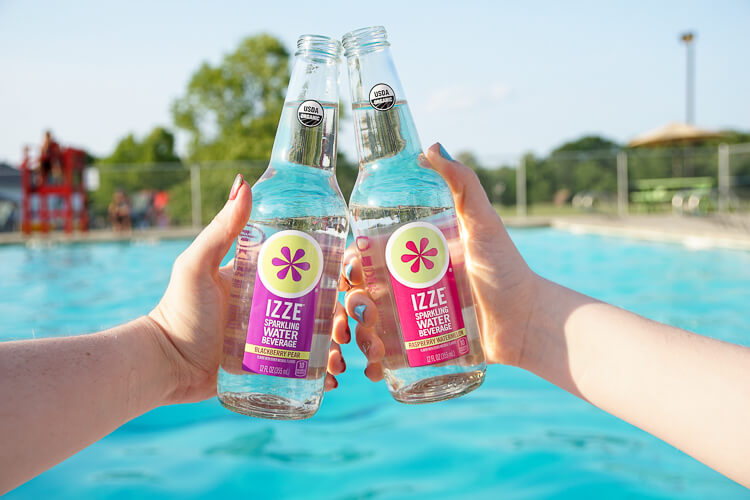 I've been enjoying IZZE Sparkling Waters so much that I can't stop sharing them! I've brought a few packs to a family barbecue, and they were a hit with both the kids and adults. And every time I head to the pool with a friend, I toss an extra bottle into my bag so we can both enjoy a fruity treat. When the heat of the sun makes you "glisten," IZZE Sparkling Waters are the perfect way to indulge, refresh, and #SparkleBrightly. Cheers!