This post has affiliate referral links, when you sign up for Stitch Fix under my referral, I receive credit towards my next fix. You can earn too once you sign up!
It's time for my September 2015 Stitch Fix Review! I actually got this fix in early August, but I've been a bit behind with posting since it was such a crazy summer! But there's still a little bit of summer left right, so at least the styles in my fix aren't completely out of season yet! I was really excited about this fix, it was a super fun selection and I loved trying out some new styles!
If this is your first time hearing about Stitch Fix, you've been missing out! It's a subscription box that comes with a personal stylist who select 5 items per box to send you to try! Keep what you love, send back what you don't! It's awesome!
[line]
How it works:
Sign up for Stitch Fix here and schedule your first shipment!
You pay a $20.00 stylist fee when your fix ships, which you can put towards anything you keep from it. You can choose bi-monthly, monthly, or bi-weekly shipments.
You will be matched with a personal stylist that will select five items she thinks will be PERFECT for you and ship them directly to your door. Try them on, decide what to keep, fill out your fix feedback survey and send the rest back in a prepaid package included from Stitch Fix. Easy, right?
If you keep everything from your fix, you get a 25% discount on the entire fix!
Only available within the US.
Check out my tips for getting a great fix here.
---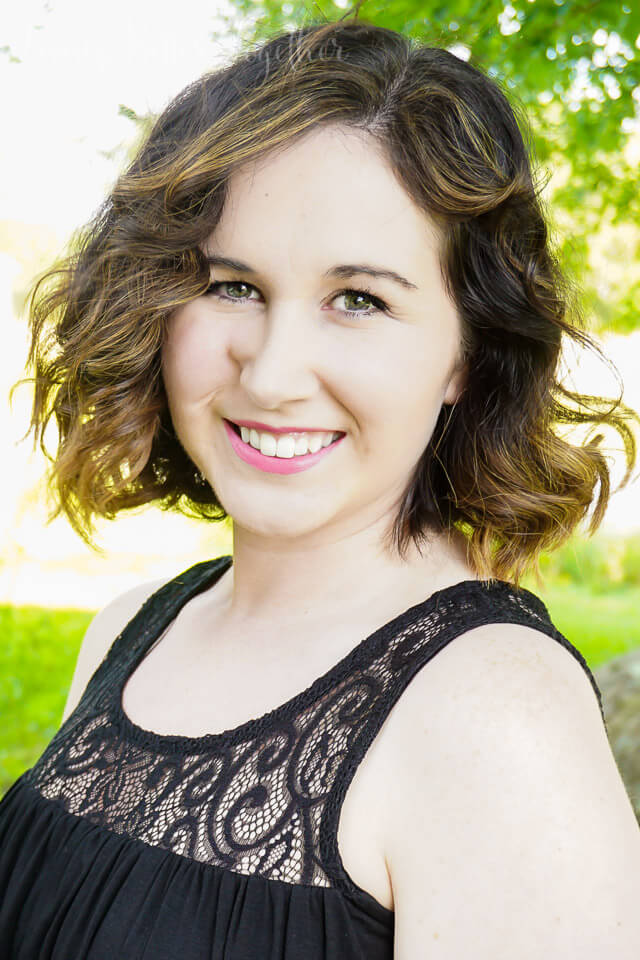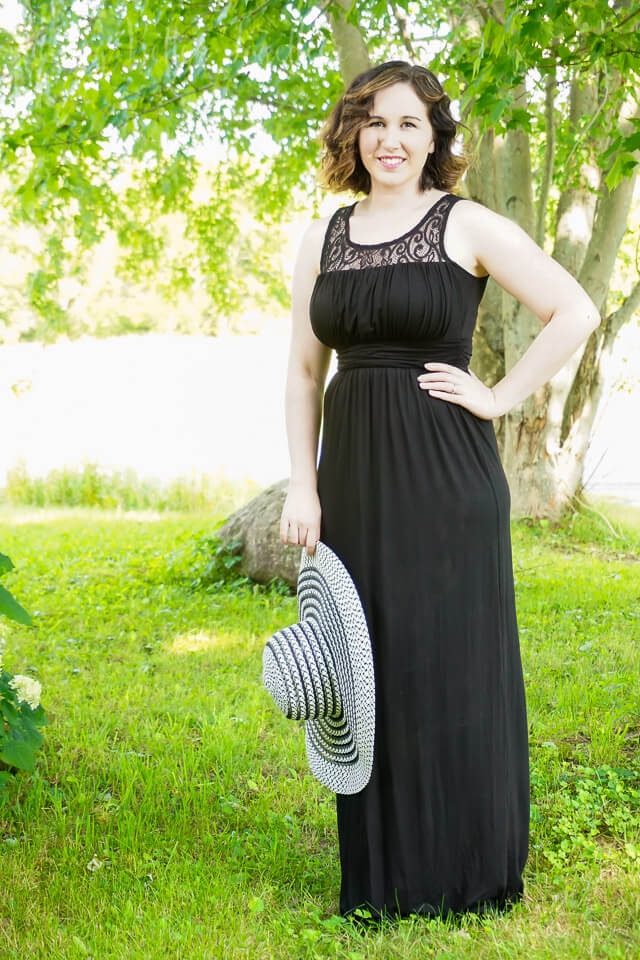 Gilli Muriel Maxi Dress – S – $78: This dress was super soft and I loved that it could easily be dressed up for date night or a summer evening wedding or simply worn casually in the day time. The lace detail around the top was super fun too. I'm only 5 ft tall and I'm wearing pretty tall wedges in the photo and it was still a little long. When you're paying this much for a dress, you don't want to have to hem it on top of that.
Verdict: Returned. I really loved this dress and I'm kind of kicking myself for not keeping it.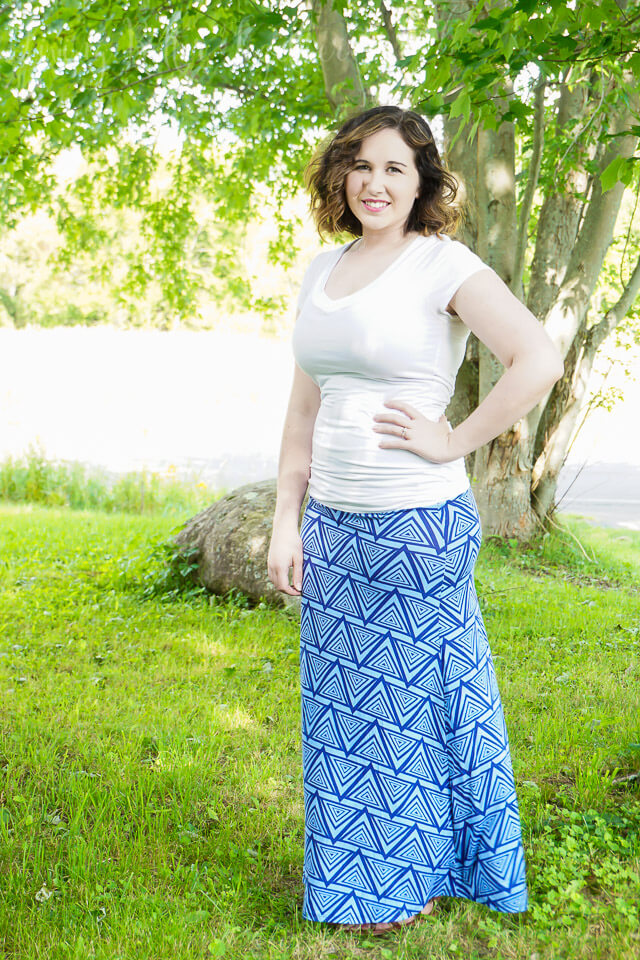 Loveappella Cheyanne Printed Maxi Skirt – SP – $58: I felt like I could easily find something similar for a lot cheaper at TJMaxx, the material was soft but it was pretty snug around my hips. The colors are also a little off from my normal palette.
Verdict: Returned. Just wasn't for me.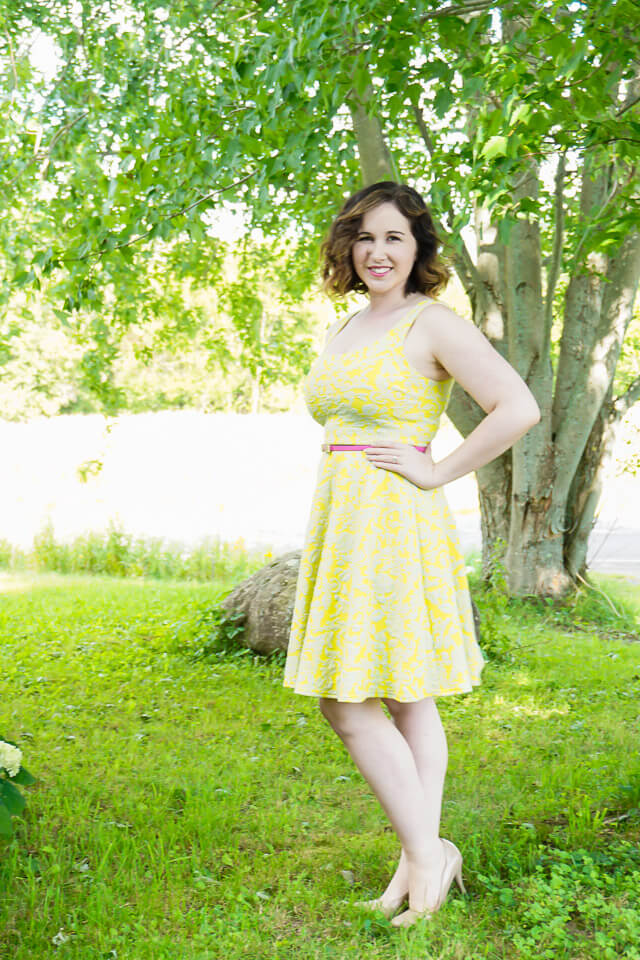 Brixon Ivy Lex Textured Floral Knit Fit & Flare Dress – S – $74: I've read a lot of other Stitch Fix review where people got this dress and really didn't like it, however, I always thought it was kinda cute. So I was really excited to get it in my fix! I fell right in love with this dress and I got so many compliments on it. It's thick but still pretty lightweight and I loved the mix of yellow and grey/taupe. It's unlike anything else in my closet.
Verdict: Kept!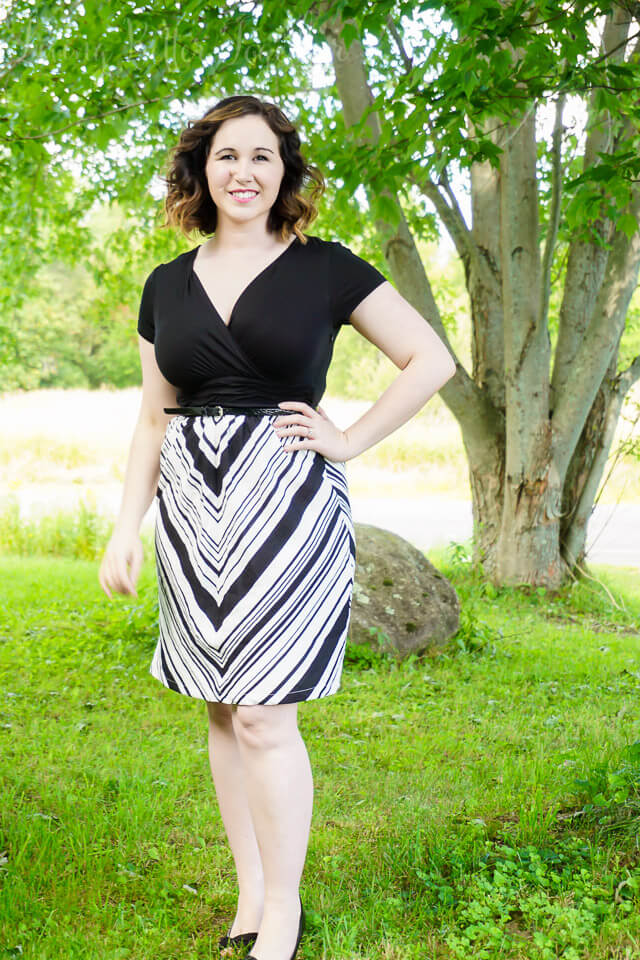 Market & Spruce Lilliana Dress – S – $64: While I love the idea of the mix of solid and pattern in this dress, it just wasn't doing me any favors. It's made me look 15 lbs heavier all over. Also the skirt material was pretty awful and would show wrinkles really easily.
Verdict: Returned.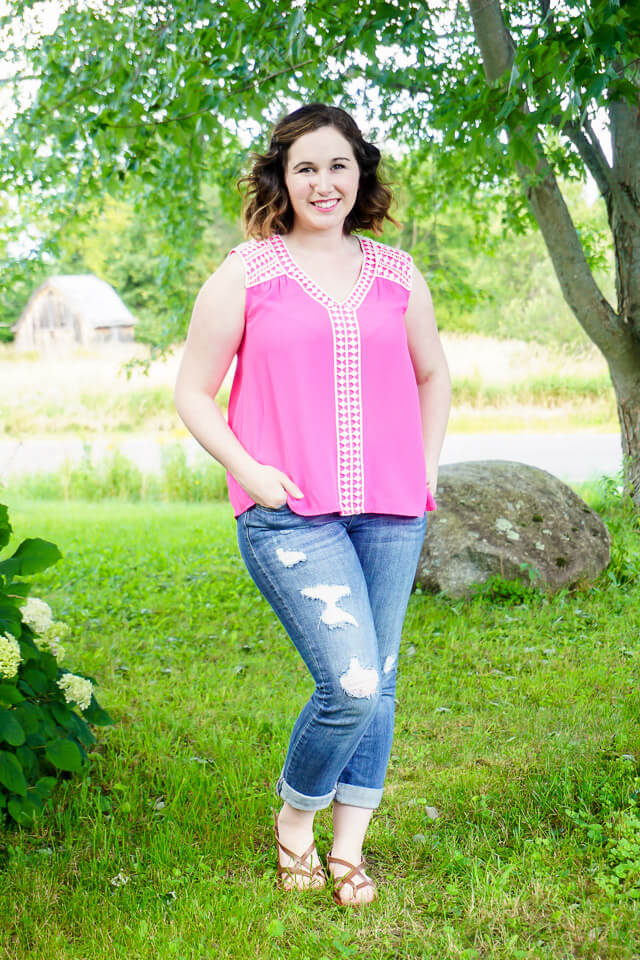 Collective Concepts Leeds Crochet Detail Top – S – $64: I was actually really surprised with how much I love this top. It was super bright but the crochet detail was so cute and helped tone it down a bit.
Verdict: Returned. In the end I just couldn't justify spending that much money on a top.
[line]
I hope you enjoyed my September Stitch Fix Review! Are you ready to get a personal stylist and hand picked clothes sent right to your doorstep? Sign up here!