This is a sponsored post written by me on behalf of Tender & True Pet Nutrition. All opinions are 100% mine.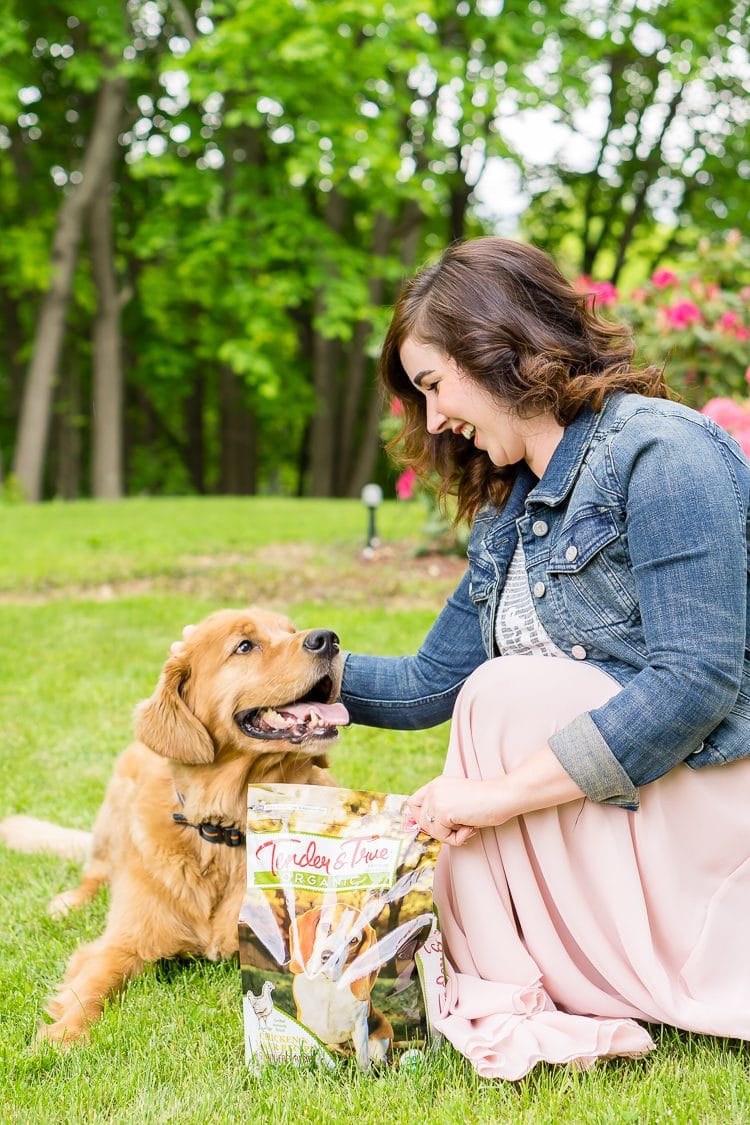 My golden retriever Shoester is more than a pet. He rounds out our little family, playing the role of the happy-go-lucky companion that never lets anything gets him down. He's been my loyal buddy ever since Matt got him for me as a wedding present. Then when life got a lot busier, he also became my sanity!
No matter how crazy my schedule is, I always try to make time for Shoe. Whether we're snuggling on the couch or playing fetch outside, it doesn't take much to make him happy! I'm lucky that I have a job where I can work from home or bring him to the studio, but when I'm balancing cooking, blogging, and traveling, it's easy to get caught up in my work.
That's why I make sure to show Shoe how much he means to me by giving him the healthiest, happiest life possible. I may not be able to spend all day, every day with him, but I have no doubt he knows how much he's loved. Whether I'm by his side or halfway around the world, here are some ways that I show my fuzzy baby how much I care.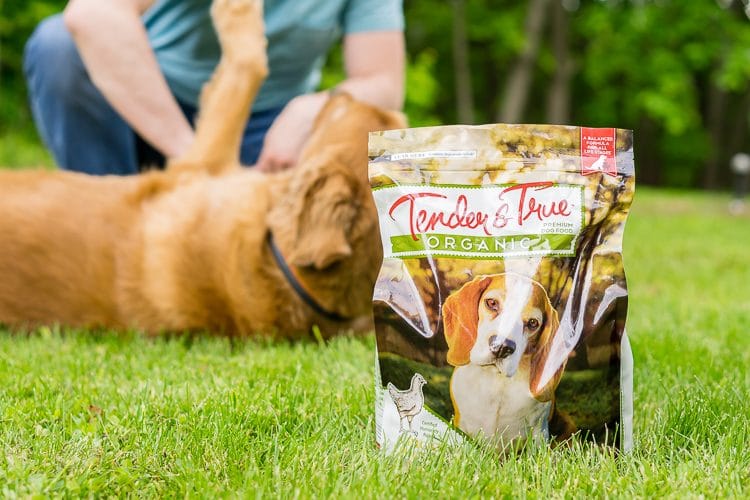 Play Time: I'm lucky that Shoester's a pretty mellow dog, but when he has someone to play with (two or four-legged), he could romp around all day! Every so often he'll present me with a toy, and I try to stop what I'm doing for a quick tug-of-war session, even if it's just for a few minutes.
Exercise & Fresh Air: Like with humans, physical activity is necessary for dogs to be at their healthiest. Shoe is lucky to have a yard to run around in, and when the weather is nice, I like to toss a tennis ball for him out there. Plus, he loves going on walks (what dog doesn't?), so I take him for a stroll every day or two.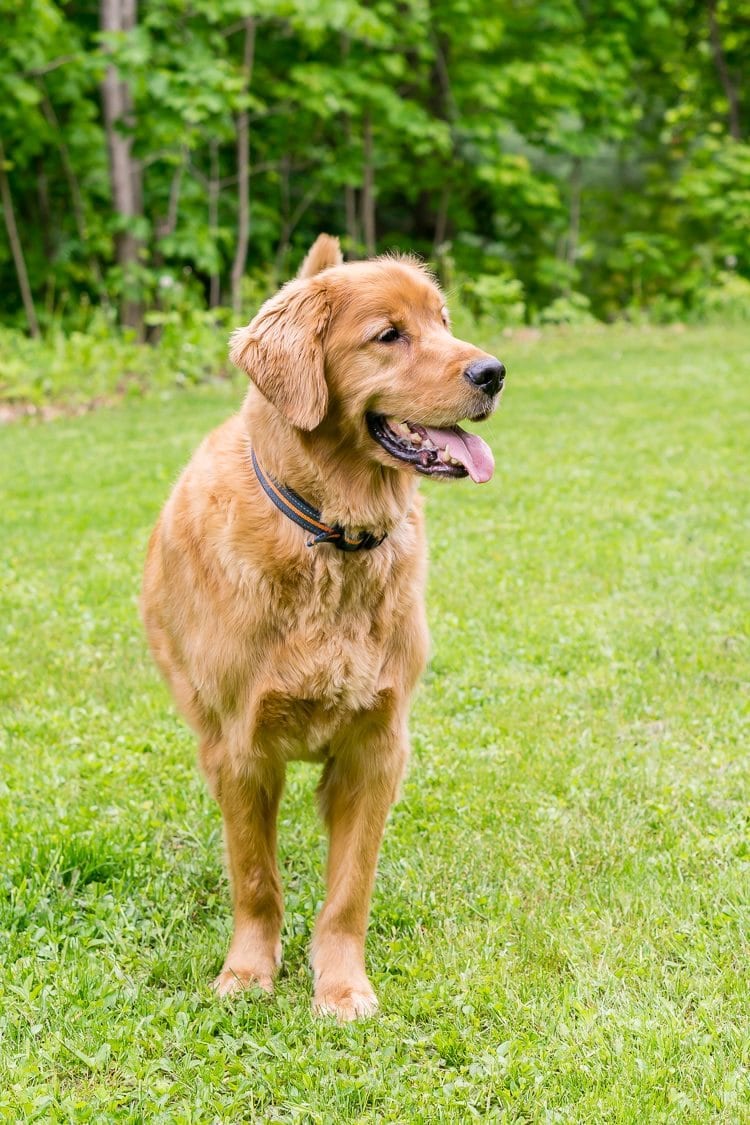 Healthy Diet: Dogs can't pick their food, so it's up to us to make sure they're getting all the nutrition they need to live long, healthy lives. When I discovered the brand Tender & True, I knew I was making a good choice for my pup, plus he loves the Organic Chicken & Liver flavor. It's USDA Organic Certified, so it doesn't contain any junk like artificial flavors, preservatives, or dyes. Plus, this brand also promises that its foods are antibiotic-free and sustainable (GAP Certified).
They use meat that's humanely raised, and all their products are manufactured here in the USA. The wholesome balanced formulas are suitable for all life stages (from puppies to seniors), so I don't have to worry about switching Shoe's food as he ages. This "farm-to-bowl" pet superfood may be healthier than some of the stuff in my own diet, but that's okay, Shoe deserves it. Find Tender & True near you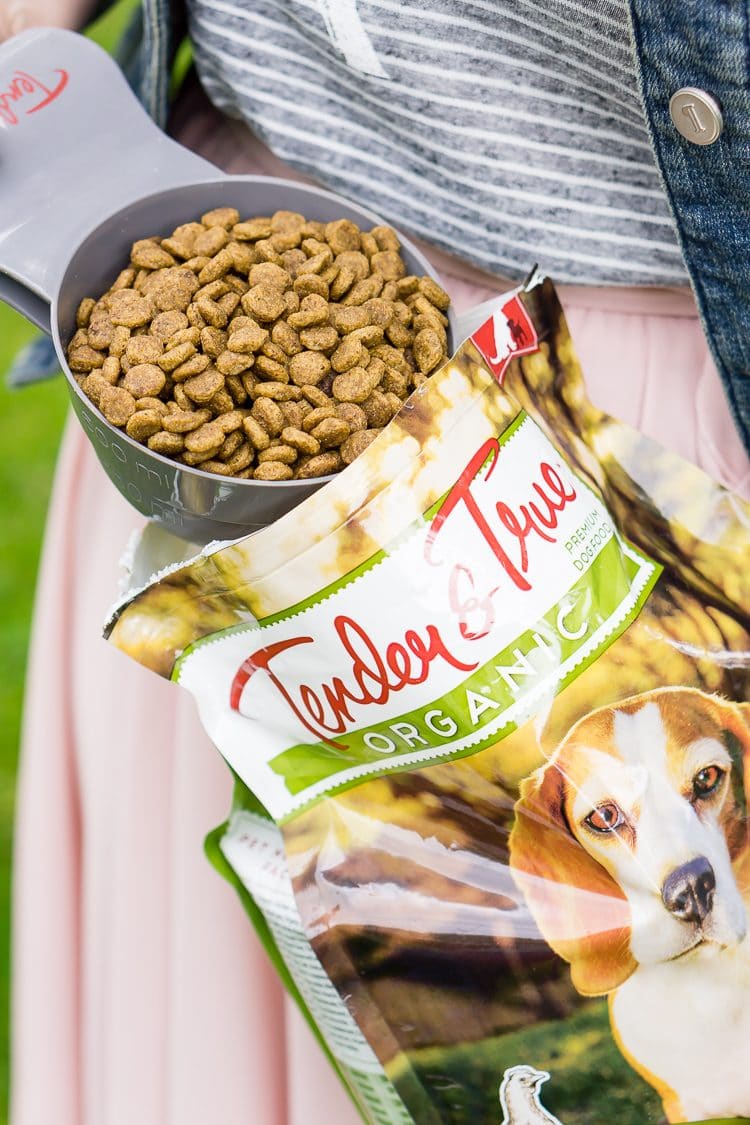 Car Rides: There's nothing like a weekend adventure or a Sunday afternoon drive, and Matt and I love taking Shoe out on these excursions. When he's invited along, my pup can't wait to jump in the car to spend some time with us – and with his head out the window!
Work Buddy: As mentioned, I'm so fortunate to be able to bring my buddy to work with me a lot of the time. Although my focus isn't completely on him, the company is good for both of us!
Snuggle Time: Since life is short – especially for a dog – Shoe is allowed to join Matt and me on the couch when we're watching TV. He loves to snuggle between us and sometimes rests his head on my lap. All it takes is a little love, and my pup is the happiest dog in the world!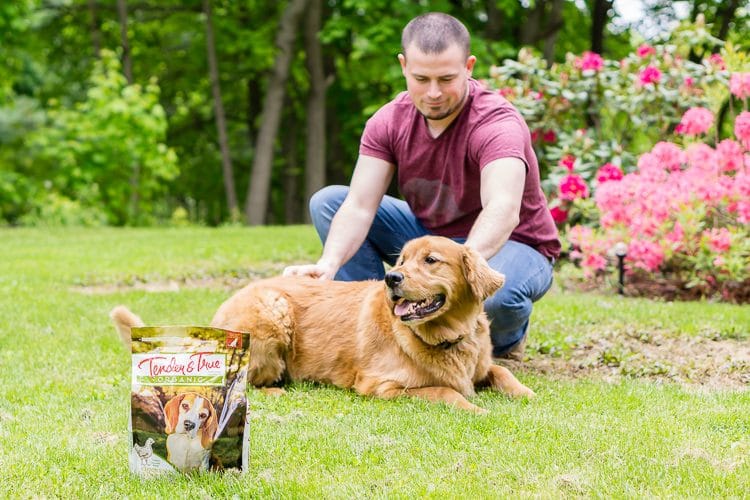 I love to blend my traditional Maine roots and millennial imagination. I have a serious sweet tooth, an Audible addiction, and I'm always up for exploring new places!