This Skinny Ice Cream Cake is everything you love about the classic dessert, but lighter! A layer of chocolate graham cracker is topped with a creamy chocolate center and topped with whipped topping for a cold summer treat everyone will love!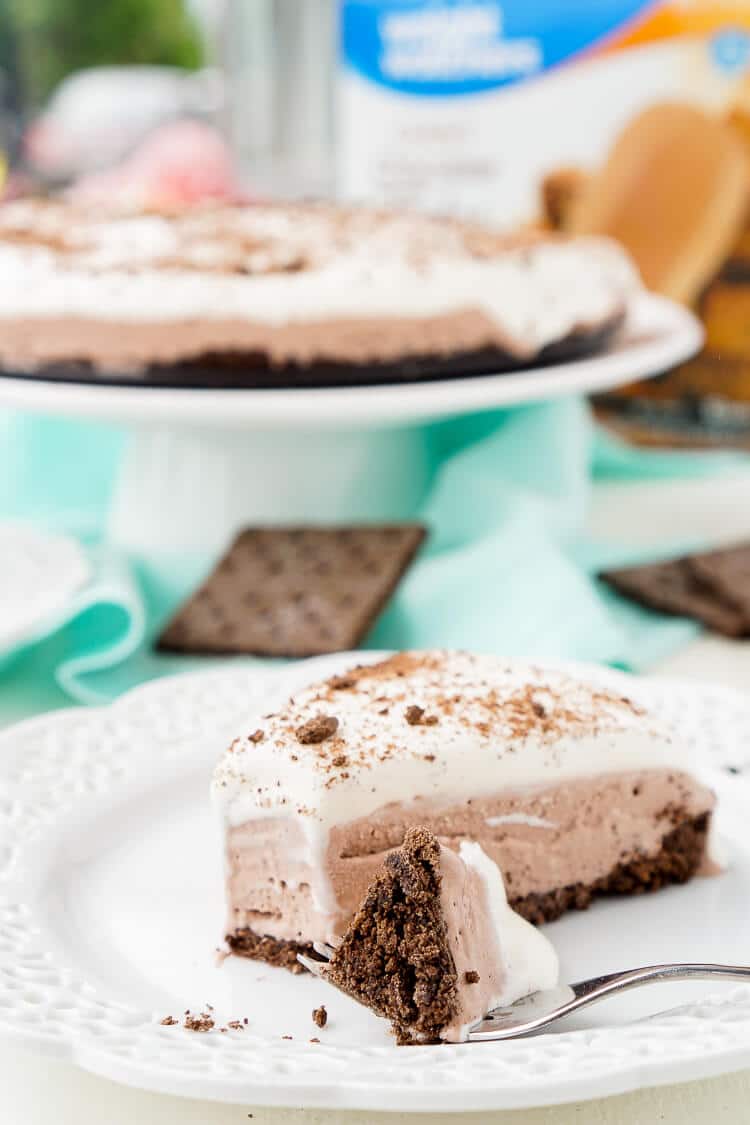 I love this Skinny Ice Cream Cake because it's such a delicious and light dessert! Remember a few months ago when we all made resolutions and whatnot and we were going to lose a few pounds and start getting that bikini body back? Yeah, well… cake… cookies… tv… work… life… and the list goes on. Needless to say, here we are.
It's the Friday of Memorial Day weekend and summer is pretty much upon us and people are opening up their pools and hitting up the beach, which means that bikini/shorts/sundress season is in full swing. And even though I didn't lose the pounds I wanted to initially, it's okay, I still have a bikini body, WE ALL DO! But what I don't seem to have lately is energy.
Skinny Ice Cream Cake
PIN IT TO YOUR RECIPES BOARD ON PINTEREST!
FOLLOW SUGAR & SOUL ON PINTEREST FOR MORE RECIPES!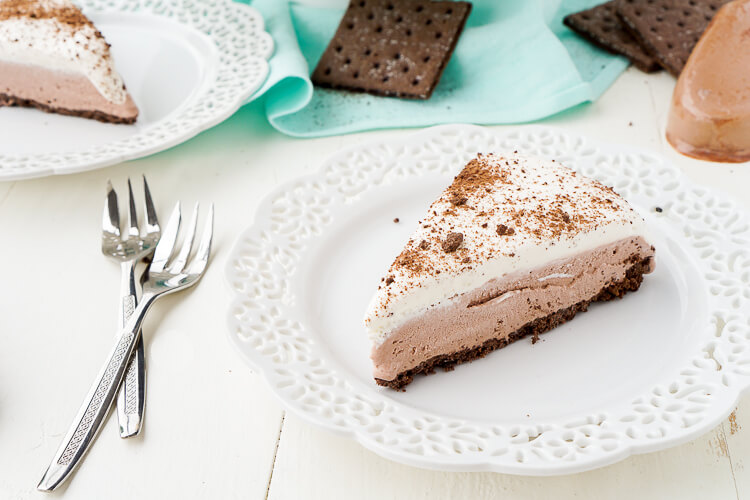 When I think back to the last time that I felt like I had a lot of energy, it was when I was on Weight Watchers, and with so much going on this summer, I want to feel that way again, and if I happen to tone up a bit and lose a few pounds while I'm at it, BONUS!
I've always struggled a bit with my body image, and Weight Watchers in the only thing that has EVER worked for me. They make it so easy with all their great products, plus a point system that's almost like a game, who wouldn't want to play!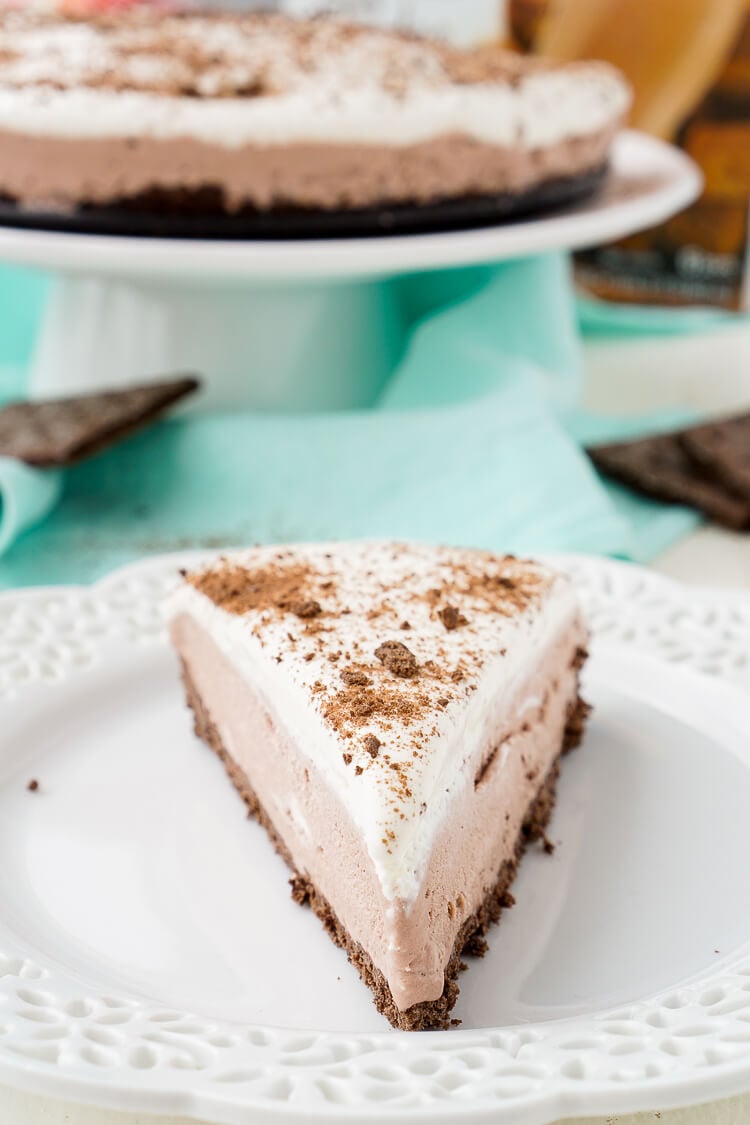 I'm especially loving the Weight Watchers Ice Cream Novelties on these warm days when I'm craving a little something sweet. They're individually wrapped which helps with portion control, they're all under 100 calories and have between 3 to 5 SmartPoints per serving.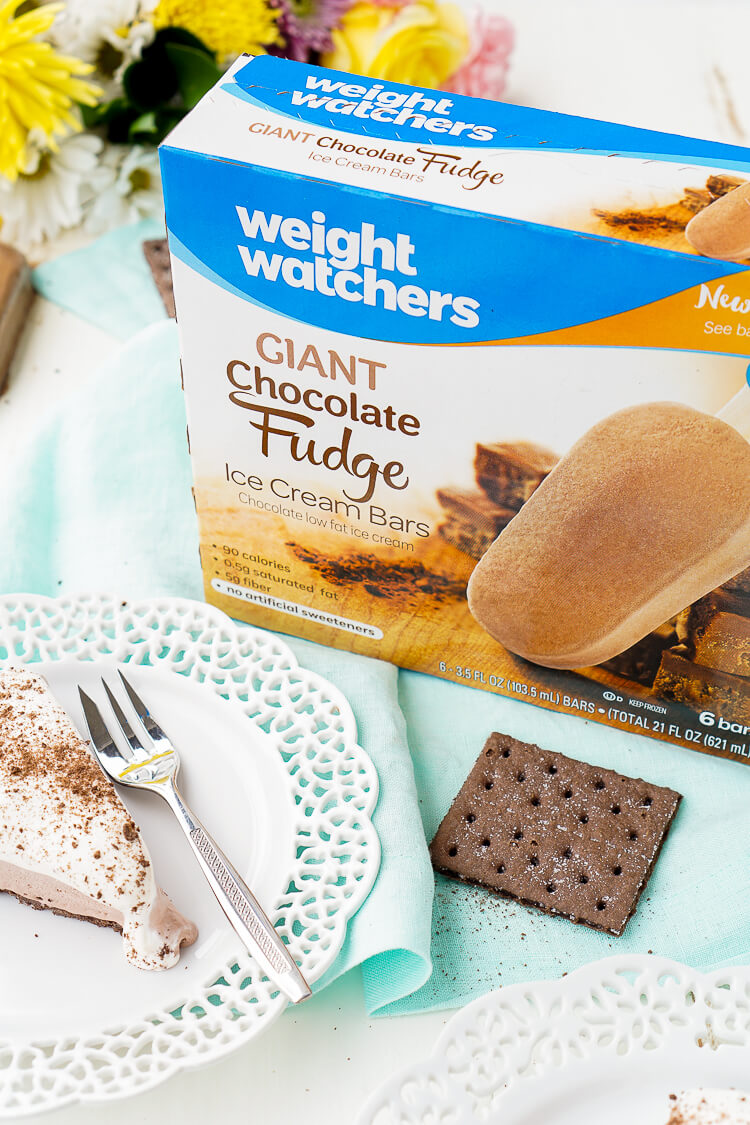 I think the reason Weight Watchers works for me where so many other programs don't is that I can still eat my sweets, like this Skinny Ice Cream Cake! Because I'm sorry, but any diet that asks me to give up chocolate was clearly designed by the devil 😉
This cake is a lightened up version of the classic summer (and sometimes winter) dessert we all love! It comes together quickly and then you just have to freeze for 4 hours or overnight and you have a simple and delicious dessert for your summer gatherings or late night cravings!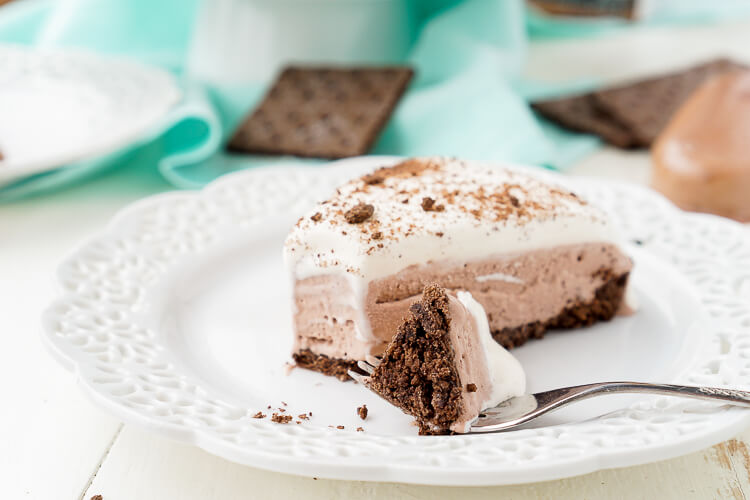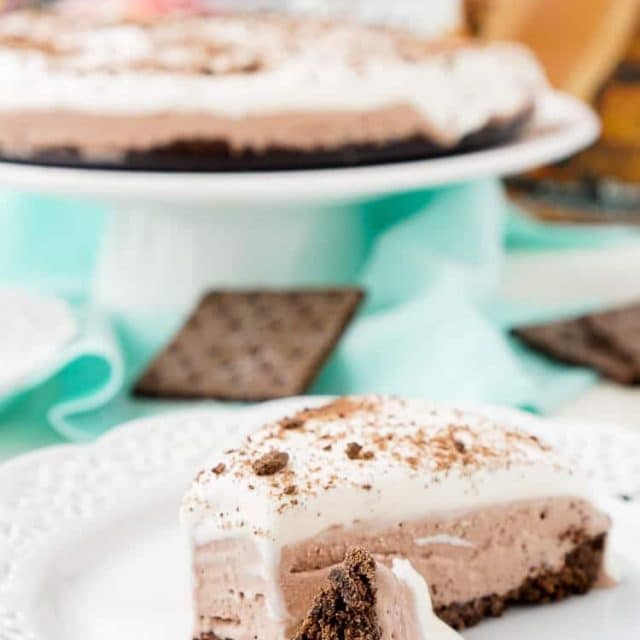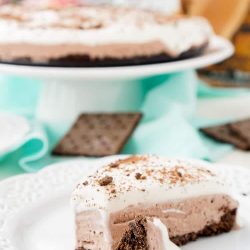 Skinny Ice Cream Cake
This Skinny Ice Cream Cake is everything you love about the classic dessert, but lighter!
Ingredients
Crust
1 1/2

cup

chocolate graham cracker crumbs

about 12 graham crackers, set aside some extra crumbs

5

tablespoon

fat-free milk
Chocolate Layer
9

tablespoon

fat-free milk

3

tablespoon

instant chocolate pudding mix

1

Weight Watchers® Giant Chocolate Fudge Ice Cream Bar

melted

16

oz.

fat-free whipped topping

thawed
Top Layer
8

oz.

fat-free whipped topping
Instructions
Crust
In a medium bowl, stir together graham cracker crumbs and milk until evenly mixed. Press evenly into the bottom of a 9-inch springform pan.
Chocolate Layer
In a large bowl or stand mixer, mix together milk and pudding mix until thickened. Mix in the melted Weight Watchers® Giant Chocolate Fudge Ice Cream Bar and the thawed whipped topping. Pour over the crust and use a rubber spatula to spread evenly. Freeze for 1 hour.
Top Layer:
Remove from freezer and spread the whipped topping over the chocolate layer and return to freezer for at least another 3 hours until frozen through. Sprinkle with remaining graham cracker crumbs just before serving. Serve immediately after removing from freezer.
Only Eats