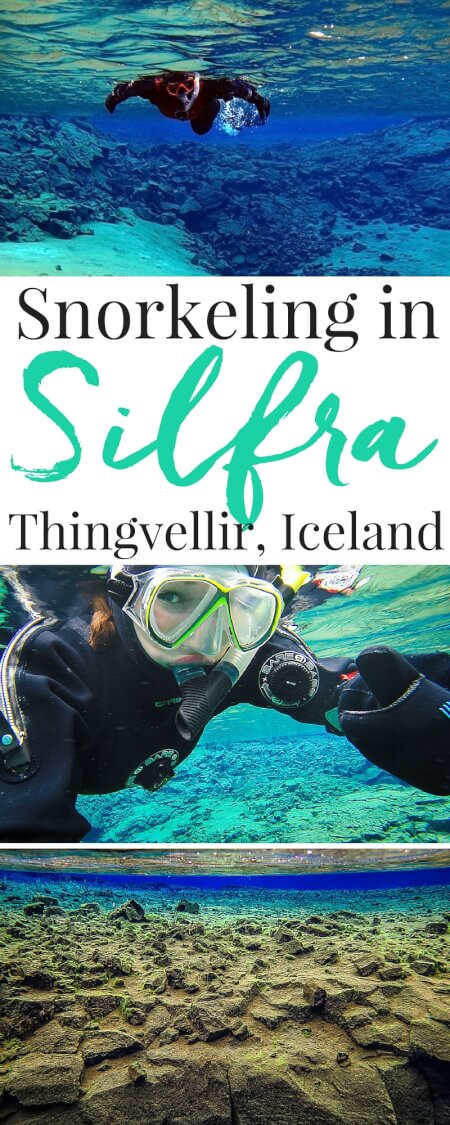 Planning a trip to Iceland? Make sure Snorkeling Between Continents in Silfra is on your list! It's a crazy-amazing experience you won't forget!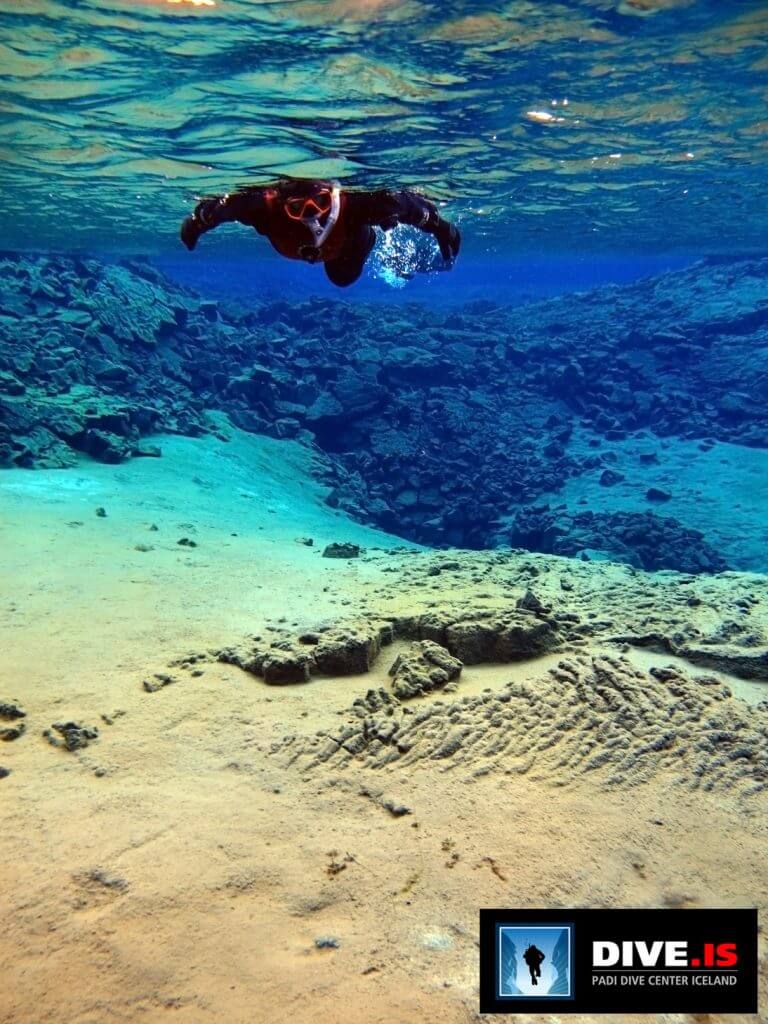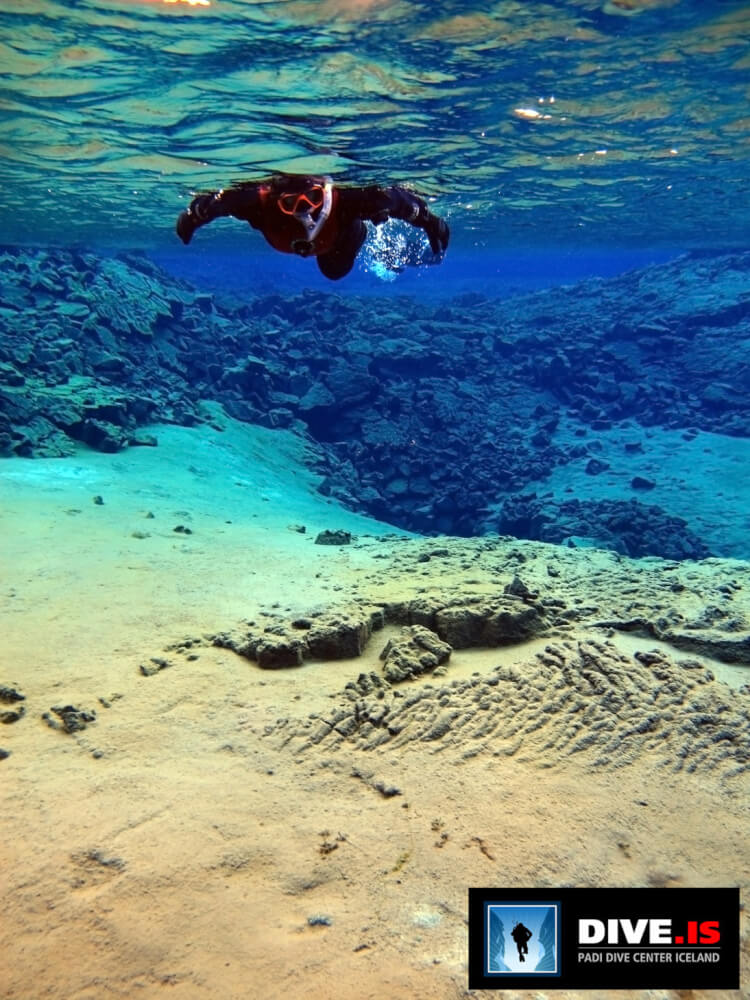 I can't believe it's already been two weeks since I was drifting in the clear blue water of Silfra. When we were in Iceland in October 2015, not snorkeling between the North American and Eurasian continents was one of my biggest regrets, so it was a must when we went back last month! I was so excited to partner with
I was so excited to partner with DIVE.IS for my Silfra Snorkeling Tour. I'd never been snorkeling before, besides in the pool when I was a kid. And I think most people tend to think of the tropics and beautifully colored fish and coral reefs when they think of snorkeling, but my first experience was nothing like that, and I wouldn't have had it any other way.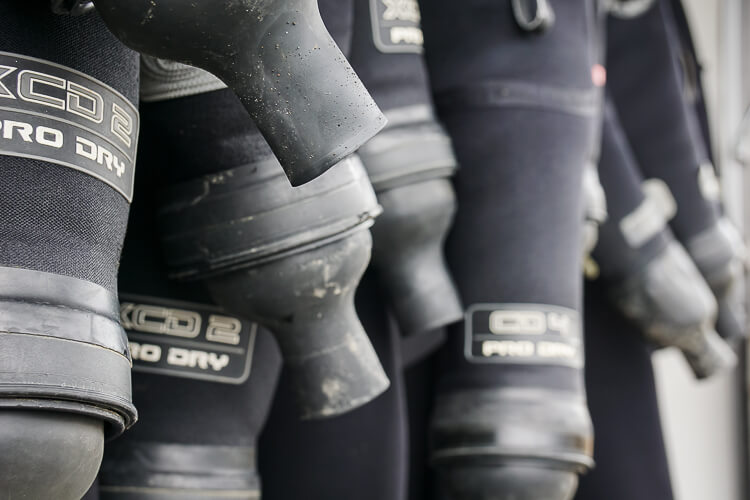 The Silfra Tectonic Fissure is located in Þingvellir (or Thingvellir) National Park in Iceland, about 45 minutes from Reykjavik, the country's capital and only city. It's a unique phenomenon, unlike the other freshwater fissures around the globe, Silfra's water is some of the clearest in the world, and the visibility is more than 100 meters. Because of its visibility and unique location (between continents), it's an extremely popular diving and snorkeling site and actually one of the top five in the world… not to shabby of a choice for my first time out, eh?
DIVE.IS is Iceland's first and only PADI 5-Star dive centre and they run several tours throughout Iceland, many of which include diving and snorkeling in Silfra. Because this area is protected, you are only allowed to enter it with a local guide, even if you are licensed yourself. Because the area is so fragile and the land is always changing, it's best to go with someone familiar with it and use caution. Now, let's go snorkeling!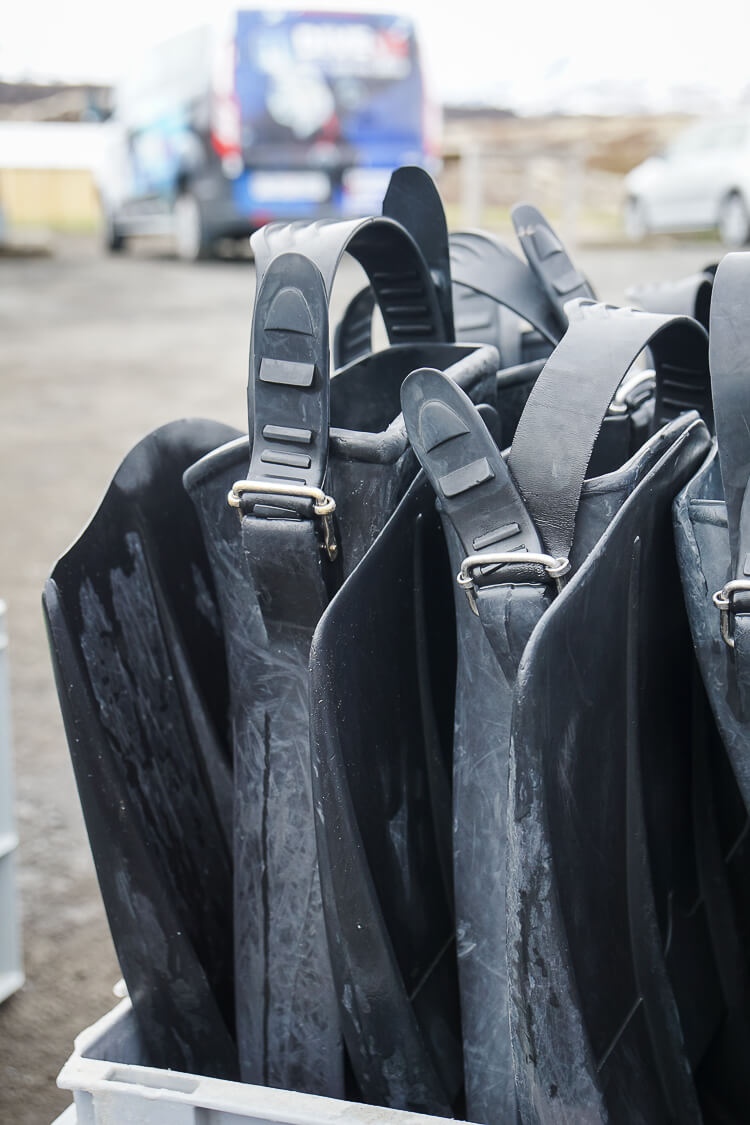 Okay, before we get going in the water, let's talk about getting dressed. When we started getting dressed, I got a little nervous, I think those SUPER tight dry suits will do that to you the first time you're in one. I mean, who wouldn't be a little panicked when it feels like the circulation to your hands is being cut off and your clothes are trying to choke you? I kid, I kid, kind of. The dry suit is really tight, but the guides do a great job of making sure it's secure with no danger to you. It's tight because you want to stay dry and warm when you're in the water.
You will fill out your weight and height when booking your tour so the guides can find the proper fitting gear, but it still might be a little bulky in areas, especially if you're short. You'll want to wear tight fitting clothes so that you can easily get in and out of your gear, and by easily I mean less awkwardly, but it's still going to be awkward, just remind yourself that everyone else has to do it too! I wore leggings and fitted top layers with wool socks. Bringing two pairs of socks is a good idea because your feet can get cold. Also, if you have long hair, put it in a ponytail at the base of your neck and be aware that it will get wet.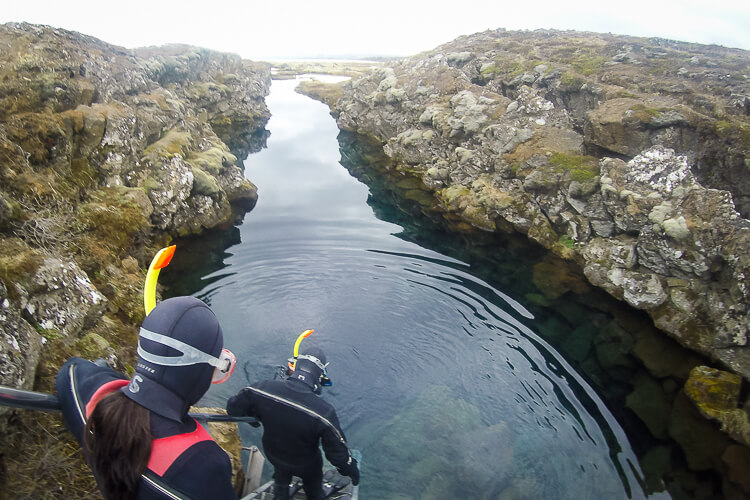 Time to get in!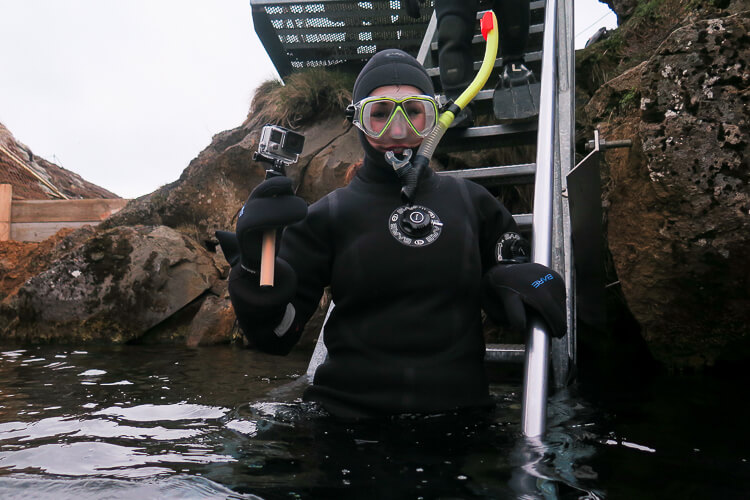 I brought my GoPro with me, and it was the first time since I owned it that I actually felt like it was worth the money spent on it. Check out the short video below of our tour!
The video itself is sped up quite a bit, but in reality, the current carries you very smoothly through the fissure. The fissure itself is 600 meters long and it takes between 30 and 46 minutes to snorkel the whole thing, bringing you to a small lagoon in the end.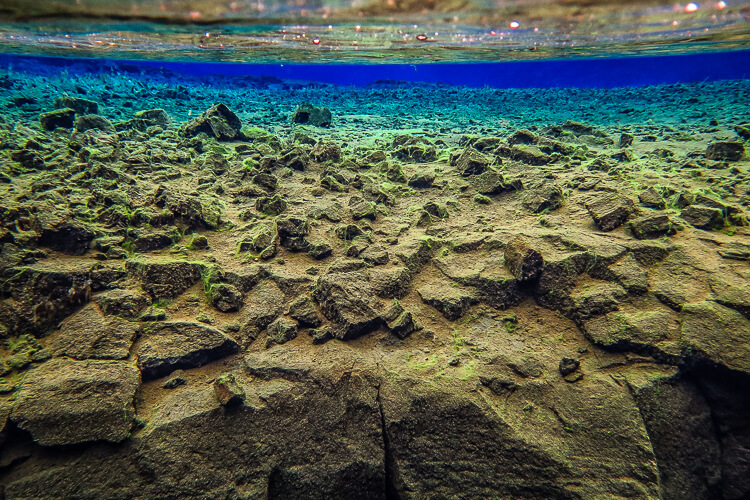 The width and the depth of the fissure vary greatly, at times you can reach out and touch both continents, it really is the coolest thing! Because the water is so clear, it really messes with your depth perception, there were so many times when I thought I was going to hit the bottom and I just glided right over. Which was great until I started thinking about how deep this thing really got during the times when the crevasse faded into black… yeah…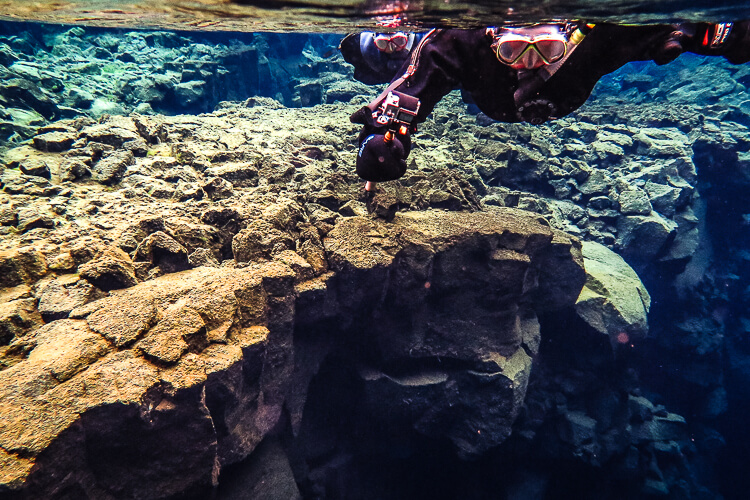 The geography of the land is also quite varied, formed over thousands and thousands of years of activity on the Mid-Atlantic Ridge. To get to see it and all of the beautiful colors up close and in person is a truly magical experience.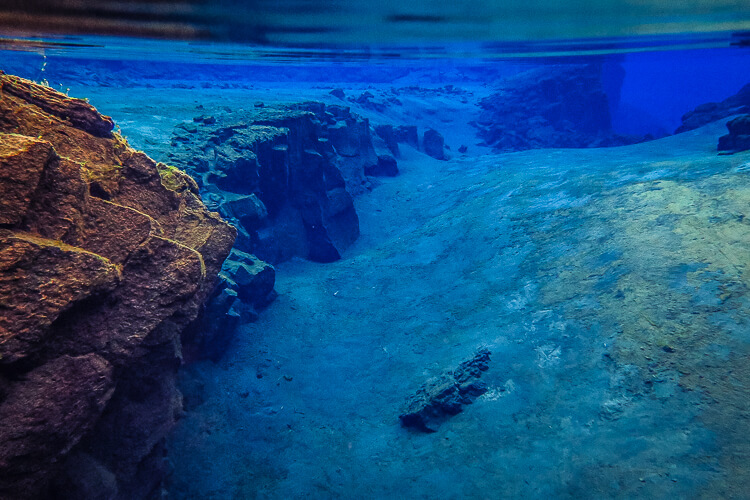 When I was reading up on this tour and our guide was telling us about what to expect, I thought my face and hands were going to be really cold. The water was 39 degrees farenheit, not temps you'd willingly go for a dip in, but I actually didn't even notice it and found that I was quite warm during and after.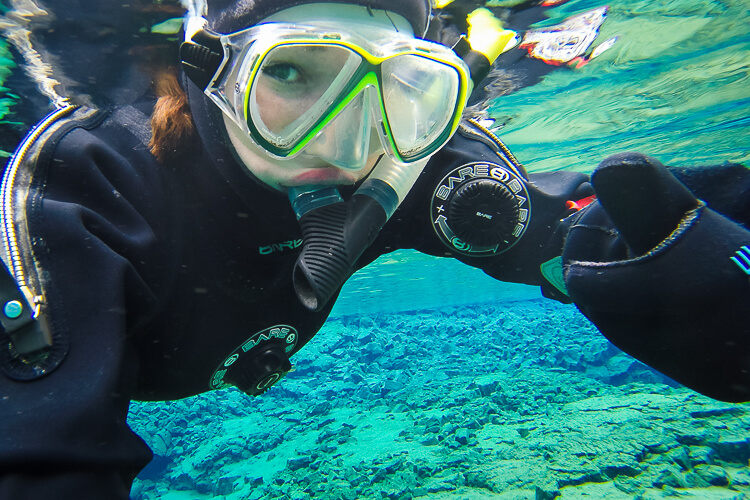 While your guide is in the water with you the whole time, they're not actually snorkeling, they're floating along taking pictures. You can add on the photo package for an additional fee and since you get all the photos from the tour, only one person in your party needs to purchase it. I think it was around $30.00 USD. I had my GoPro set on video and photo, but it was nice to have the other shots as well.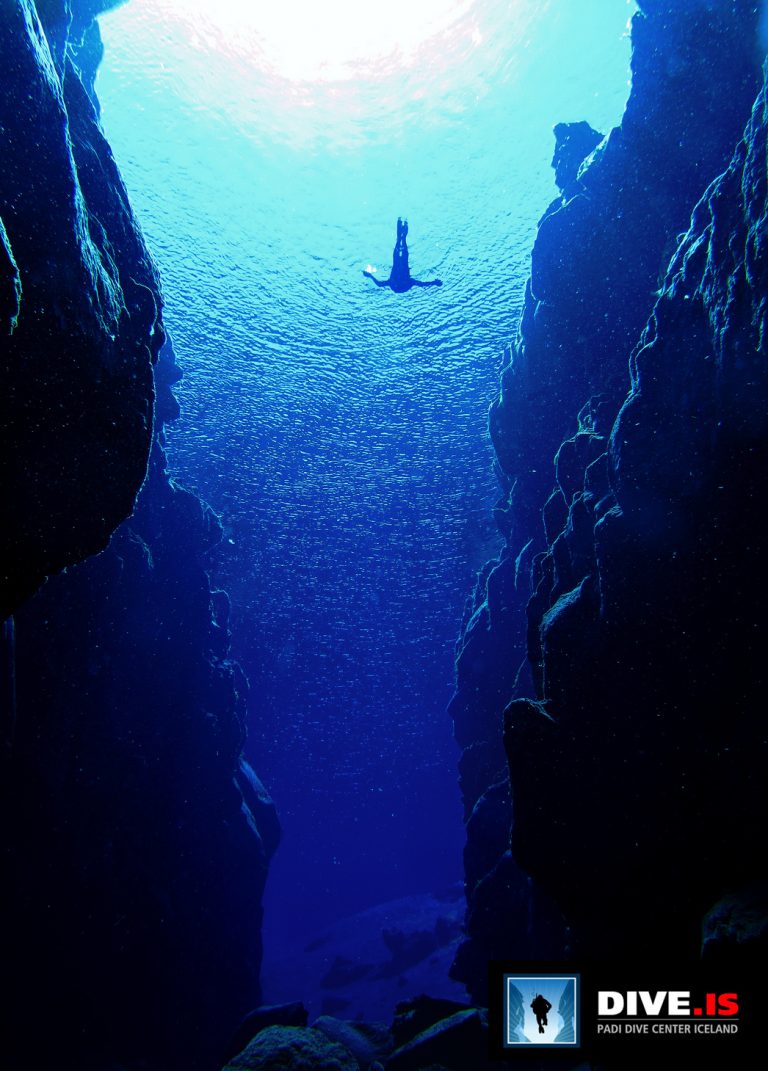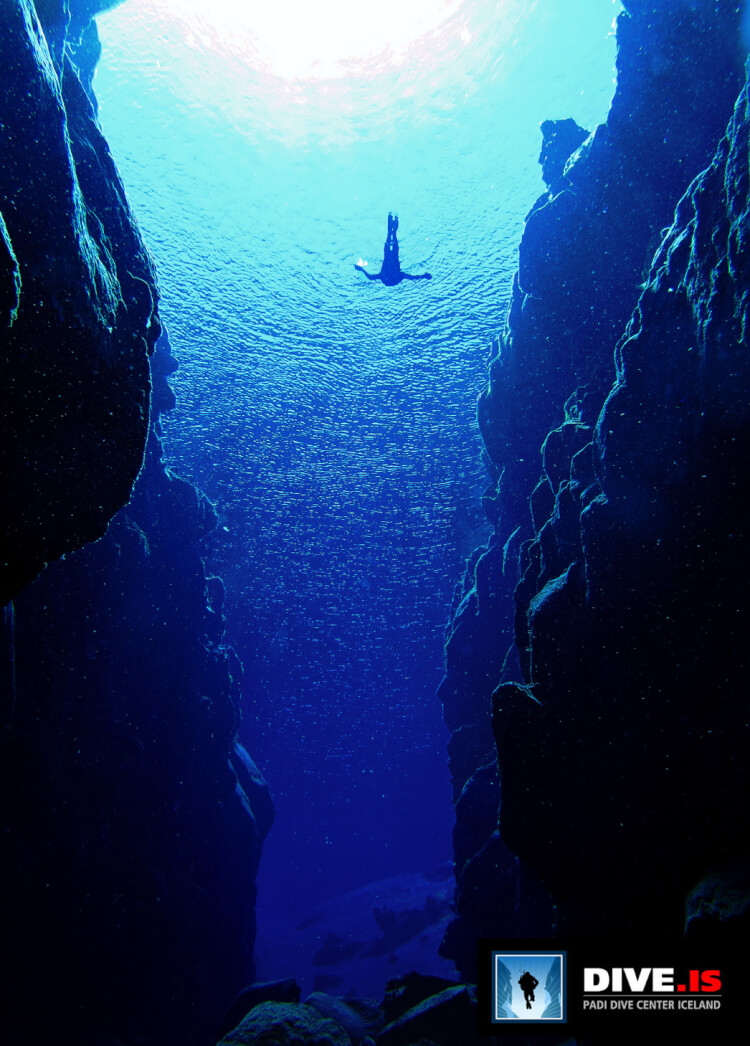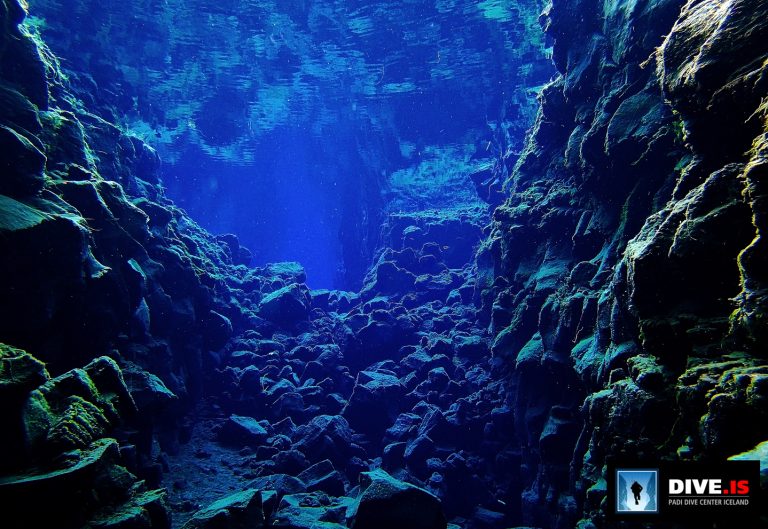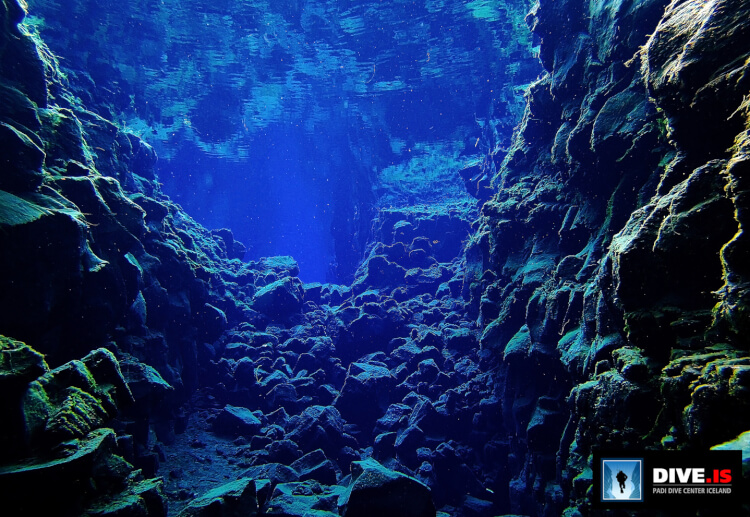 This truly was incredible and I'm a firm believer that everyone should visit Iceland and I definitely think this should be on your itinerary when you do!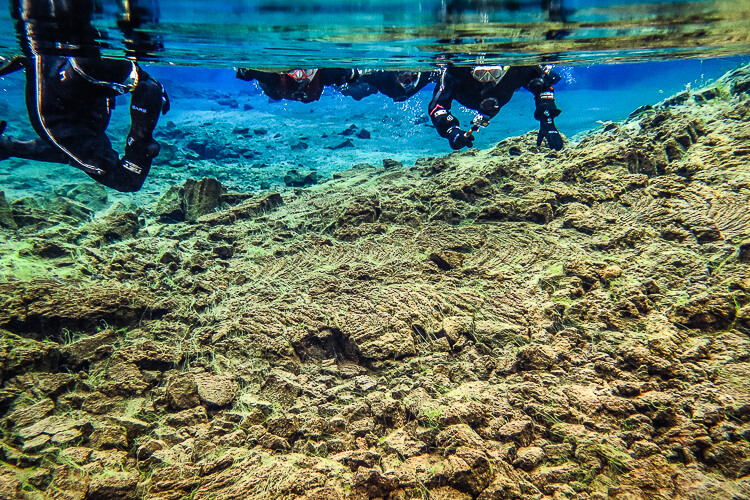 Biscuits and hot chocolate are always served after getting back to base and removing the dry suits.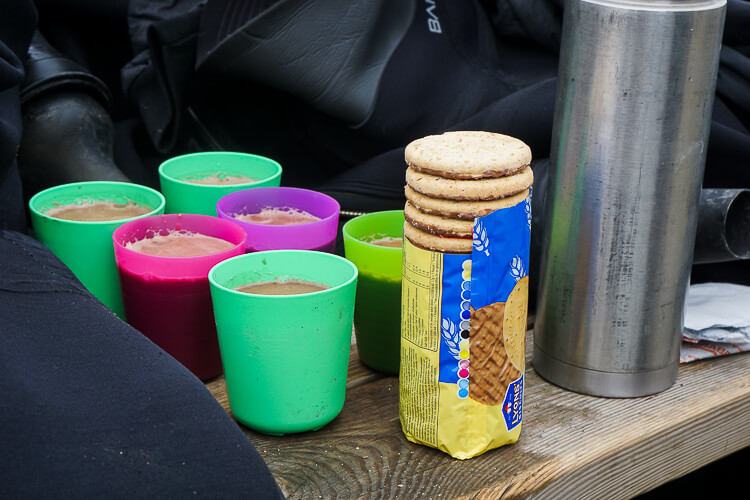 Our tour guide was Kristyna, she was fun and energetic and made the whole experience awesome. She and the rest of the crew took great care of my mom when she had a slight panic attack in the water and decided not to go on the tour and we couldn't have been more appreciative. We had such an amazing time on this tour, even my mom enjoyed her expensive cup of cocoa. Since Silfra is right in Þingvellir National Park, my mom's favorite place in the country, she wasn't bored while she waited for us.
Þingvellir means Parliment Plains and it's a UNESCO World Heritage Site. It was here in 930 that Iceland became a democratic state and is the oldest continuously functioning democracy in the world. So if there are members of your party that aren't interested in doing the tour, they can explore the gorgeous park and dive into it's rich and sacred history instead of the water.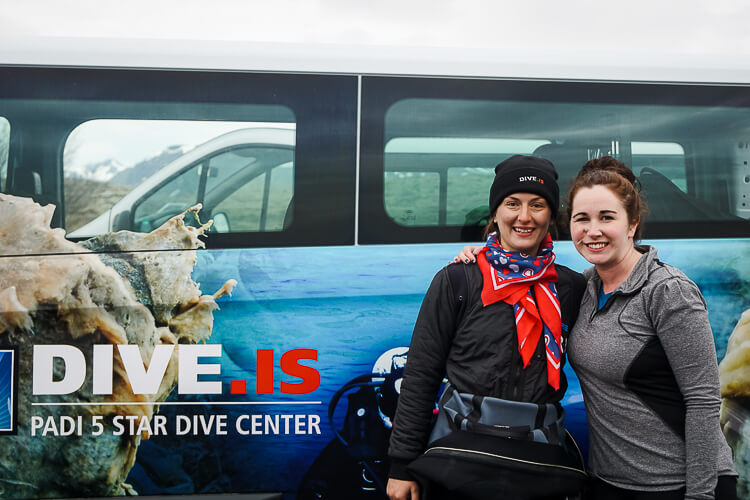 Disclaimer: I received a complimentary tour in exchange for a full and honest write up about my experience.