This Star Wars Bark is a simple and fun treat the kids will LOVE making!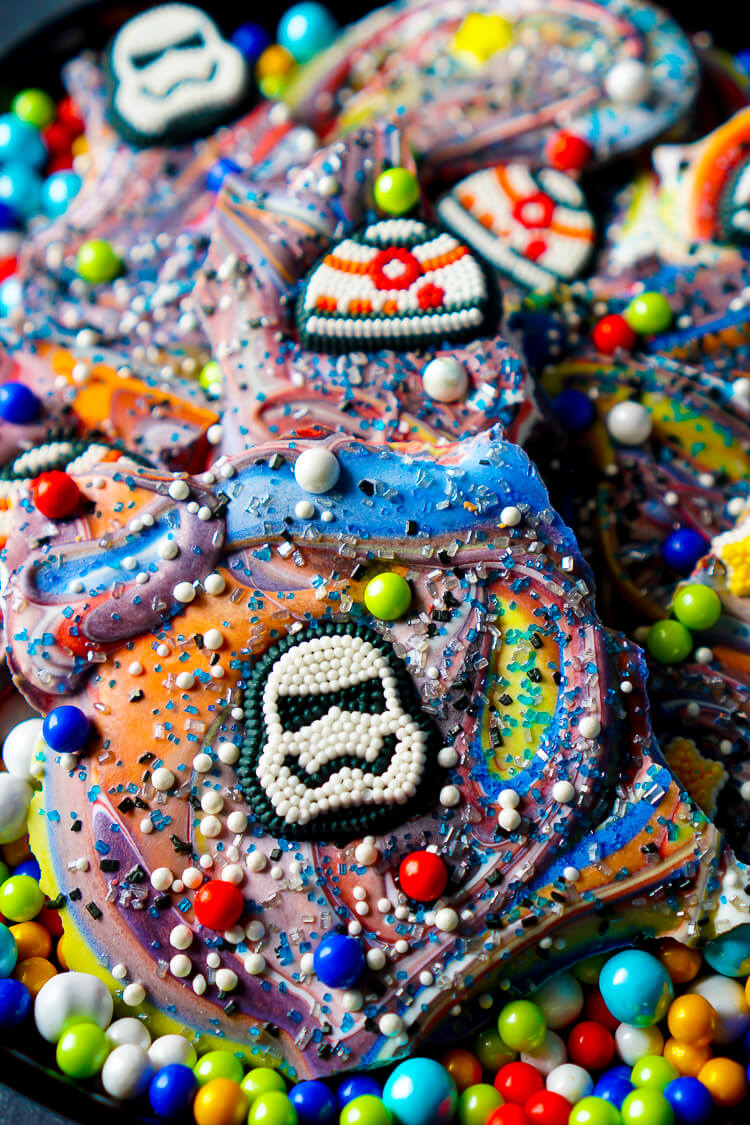 After more than three months of waiting we can all hold Star Wars: The Force Awakens in our hands tomorrow, now tell me, who's excited? Pretty much everyone in my family is, because if you remember from this post, they're slightly obsessed!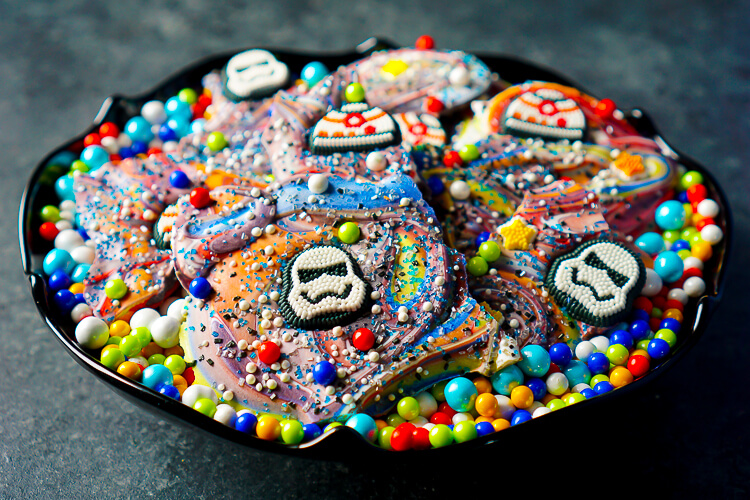 I love bark because it's one of those really easy things to make and it can be really fun when you use a mix of colors and toppings! Since I picked up the Star Wars icing decorations a couple months back, I've been dying to use them and I thought this would be a really cute and simple treat! It's perfect for movie night and birthday parties and you can get the kids involved to help you make it!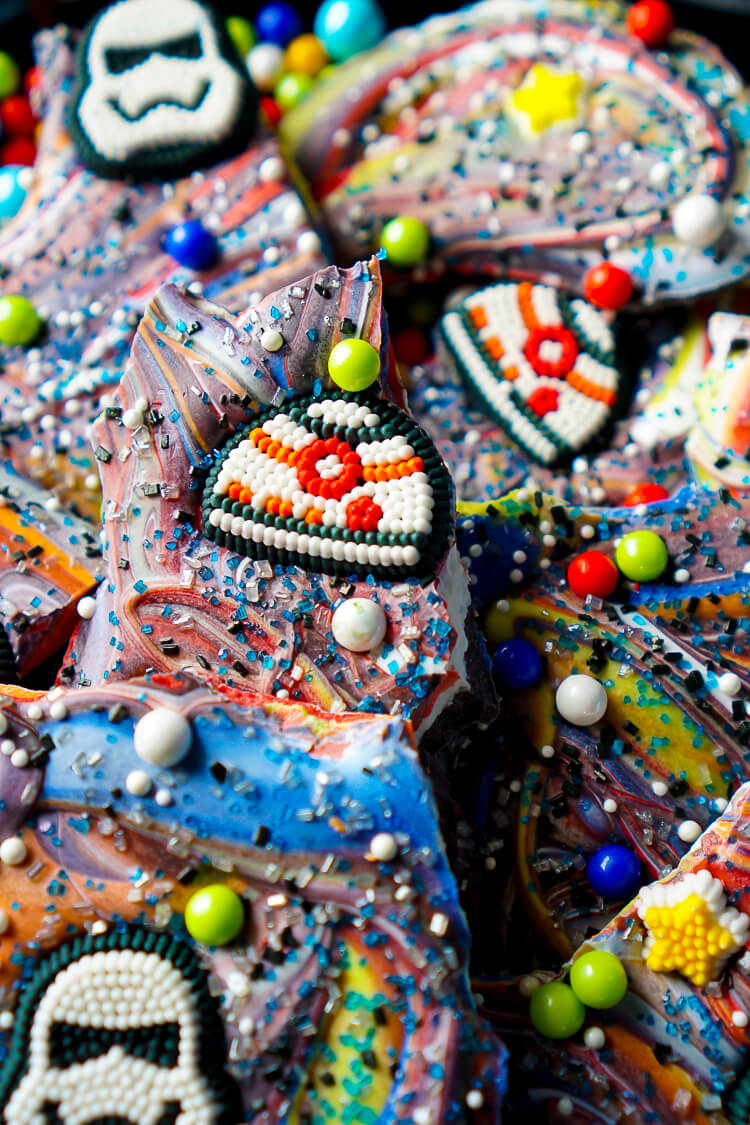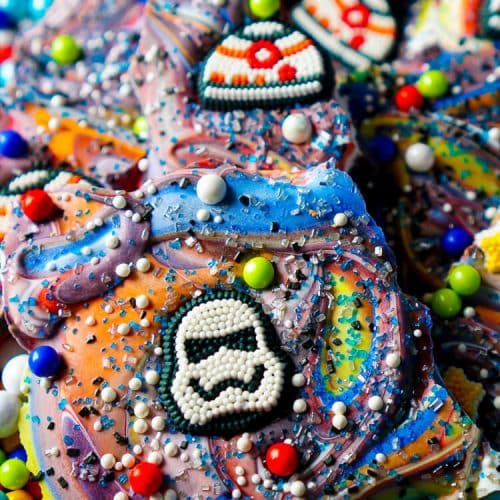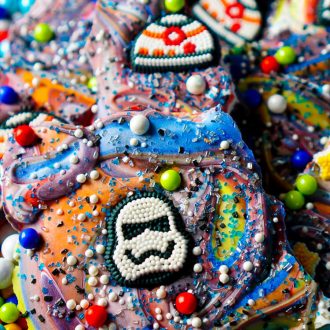 Ingredients
6

oz.

black candy melts

6

oz.

red candy melts

6

oz.

white candy melts

6

oz.

blue candy melts

6

oz.

orange candy melts

6

oz.

vibrant green candy melts

Star Wars Icing Decorations

Icing Stars

sprinkles of choice
Instructions
Melt candy colors in separate bowls in the microwave.

Dollop spoonfuls of colors on a large jellyroll pan.

Swirl together and press in icing decorations and sprinkles with sprinkles and candies of choice.

Refrigerate for 1 hour and break into pieces.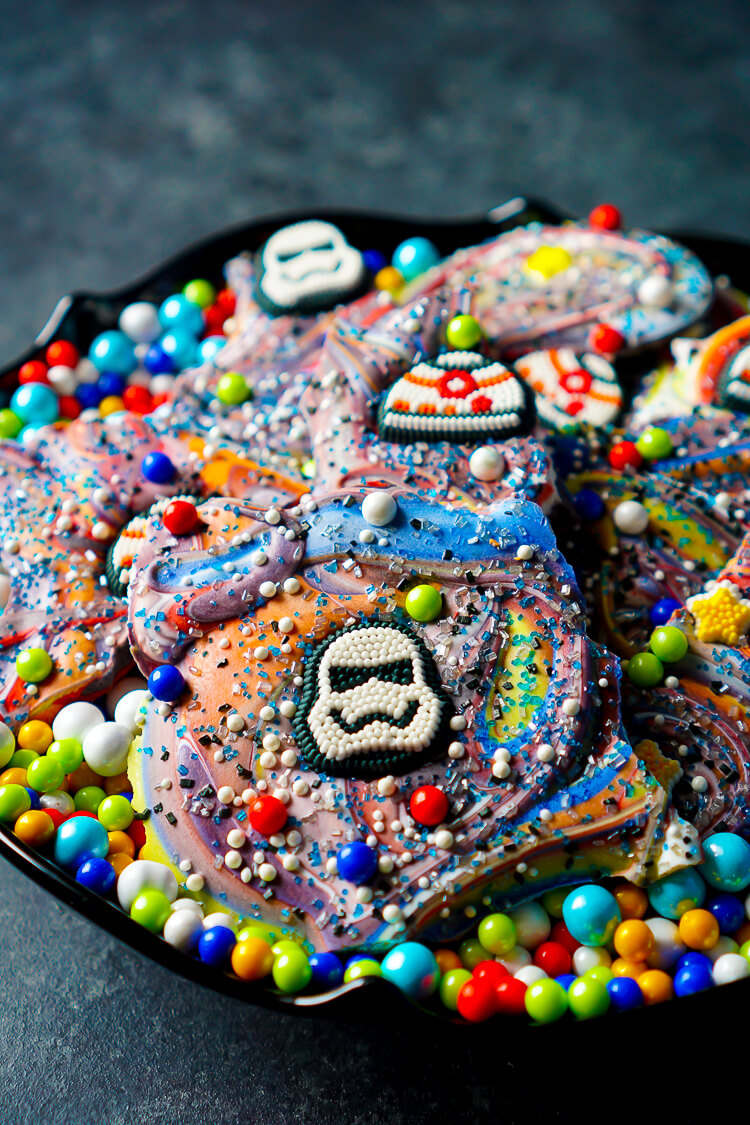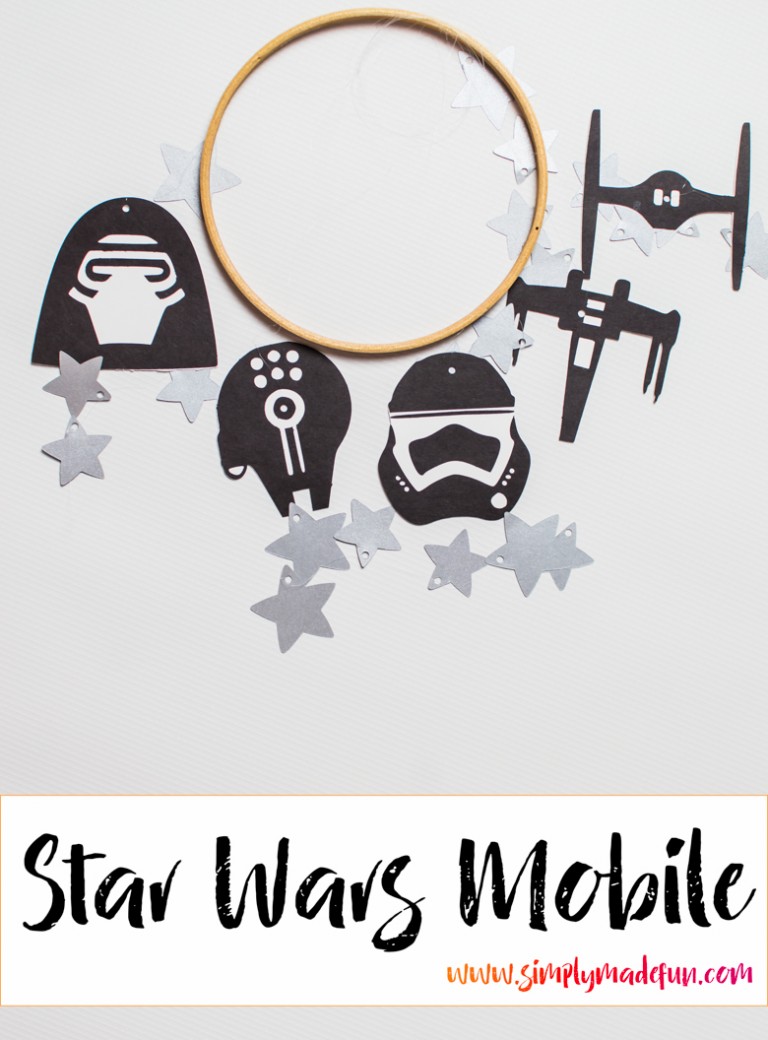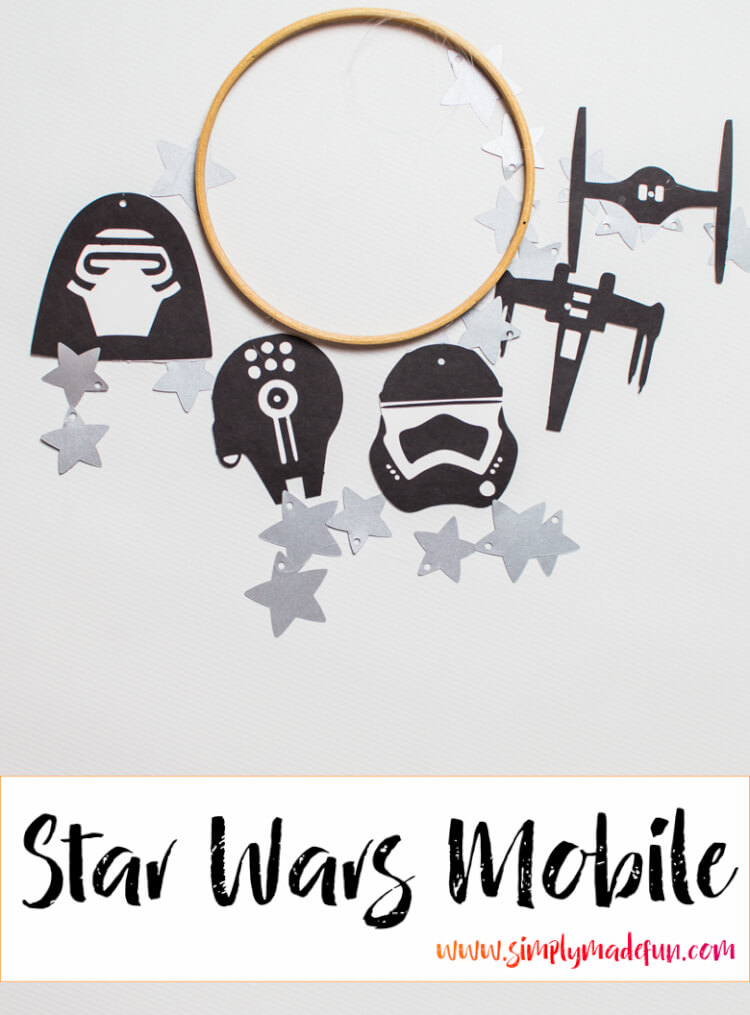 DIY Star Wars Mobile by Simply Made Fun