This post has affiliate referral links. When you sign up for Stitch Fix under my referral, I receive credit towards my next fix. You can earn too once you sign up!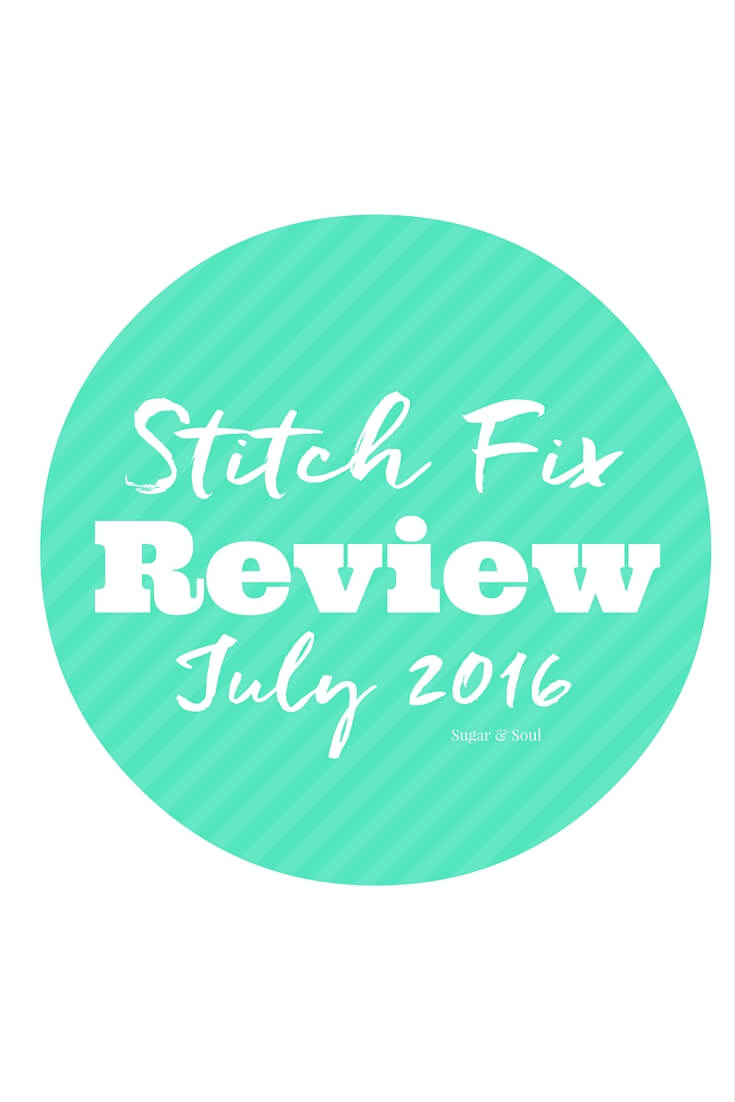 I'm so excited to be sharing my Stitch Fix Review July 2016 with you! For this fix I asked for some fun beach inspired pieces for my upcoming trip to Florida in a few weeks. This fix had a lot of blue in it and I got my favorite and least favorite items to date! My stylist, Lindsey, sent along this note with my fix:
Hi Rebecca, I'm so glad you found some pieces to love in your last fix… let's get you ready for your upcoming trip to Florida! This fabulous Gilli maxi skirt reminded of one that you've pinned. Style it with sandals and the simple navy Papermoon tank. For dinner out with your fellow bloggers, pair your favorite white jeans with the fun striped blouse, then add a statement necklace for some sparkle! The checked button down is so much like one of the tops on your Pinterest board, but I thought you'd love the sleeveless style for the warm summer temperatures! It will be adorable with your dark wash denim shorts for a totally casual outfit. Enjoy you Fix and have a wonderful time in Florida! Cheers, Lindsey
How it works:
Sign up for Stitch Fix here and schedule your first shipment!
You pay a $20.00 stylist fee when your fix ships, which you can put towards anything you keep from it. You can choose bi-monthly, monthly, or bi-weekly shipments.
You will be matched with a personal stylist that will select five items she thinks will be PERFECT for you and ship them directly to your door. Try them on, decide what to keep, fill out your fix feedback survey and send the rest back in a prepaid package included from Stitch Fix. Easy, right?
If you keep everything from your fix, you get a 25% discount on the entire fix!
Only available within the US.
Check out my tips for getting a great fix at the bottom of this post!
---
Papermoon – Holden Scoop Neck Blouse – Small Petite ($38)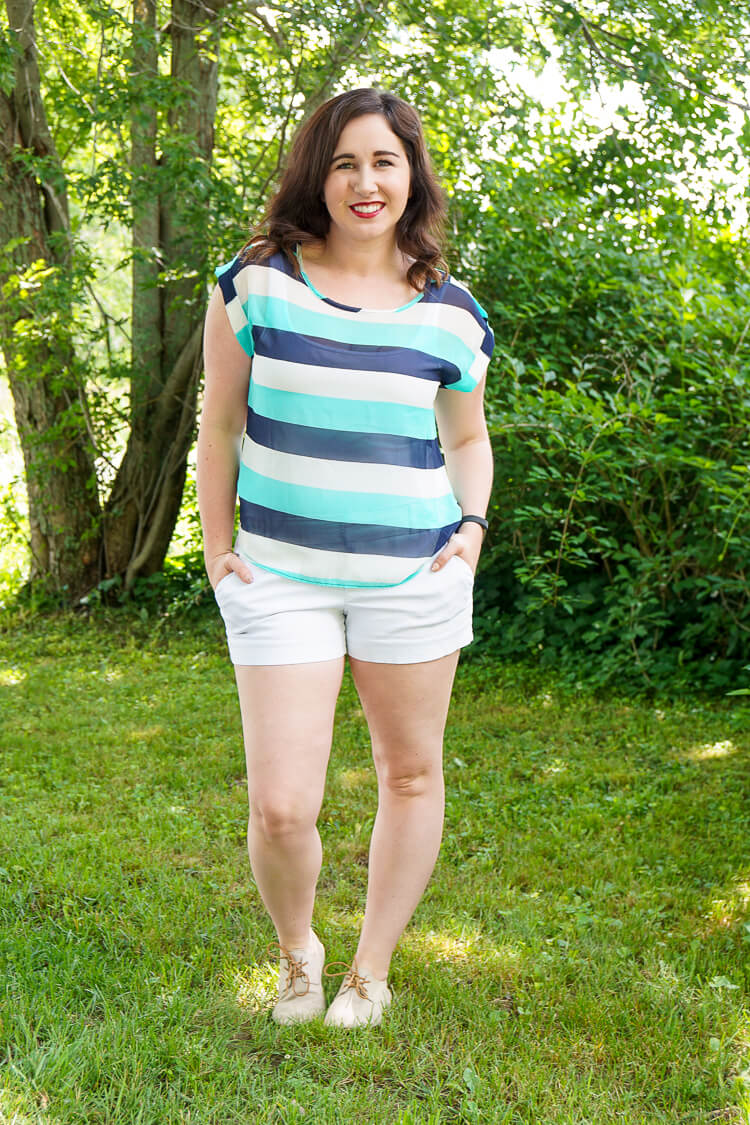 Thoughts: This was the first thing I pulled out of the box and I instantly fell in love! The light material is perfect for summer, the colors are so me, and the cut was cute! It's sheer, so I'll wear either a white or navy tank under it and pair it with shorts of the same shade. This is definitely my favorite stitch fix piece to date!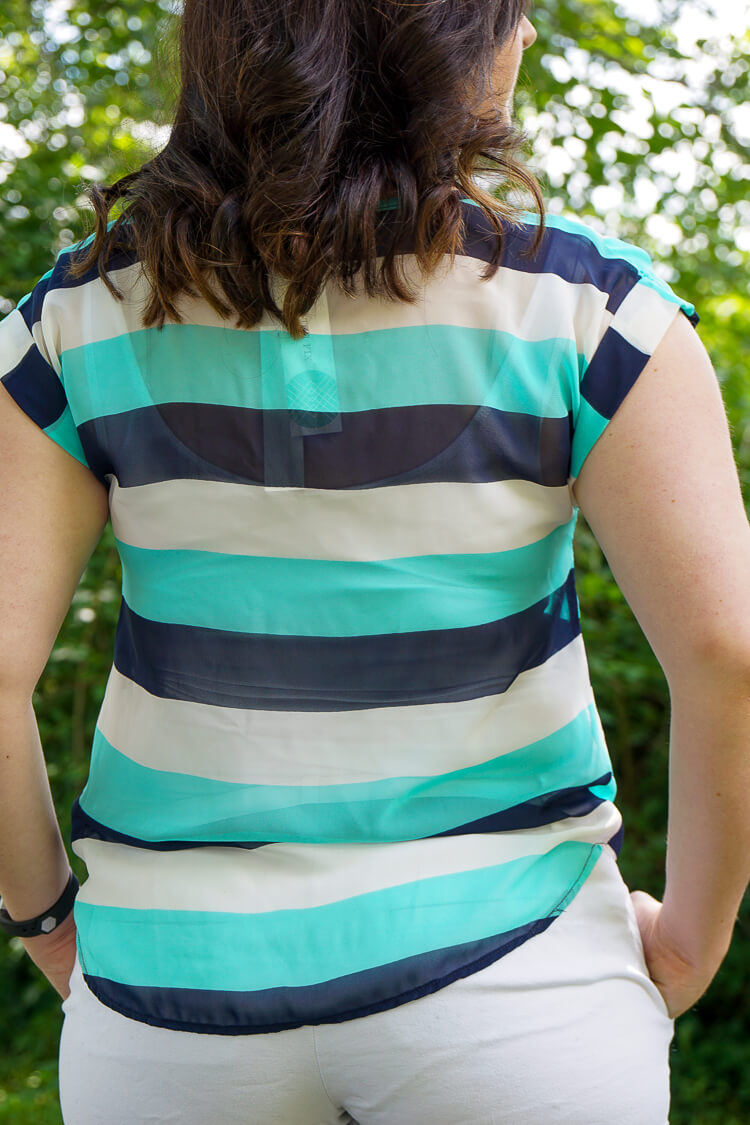 Verdict: Kept, obviously! This top is just way too cute!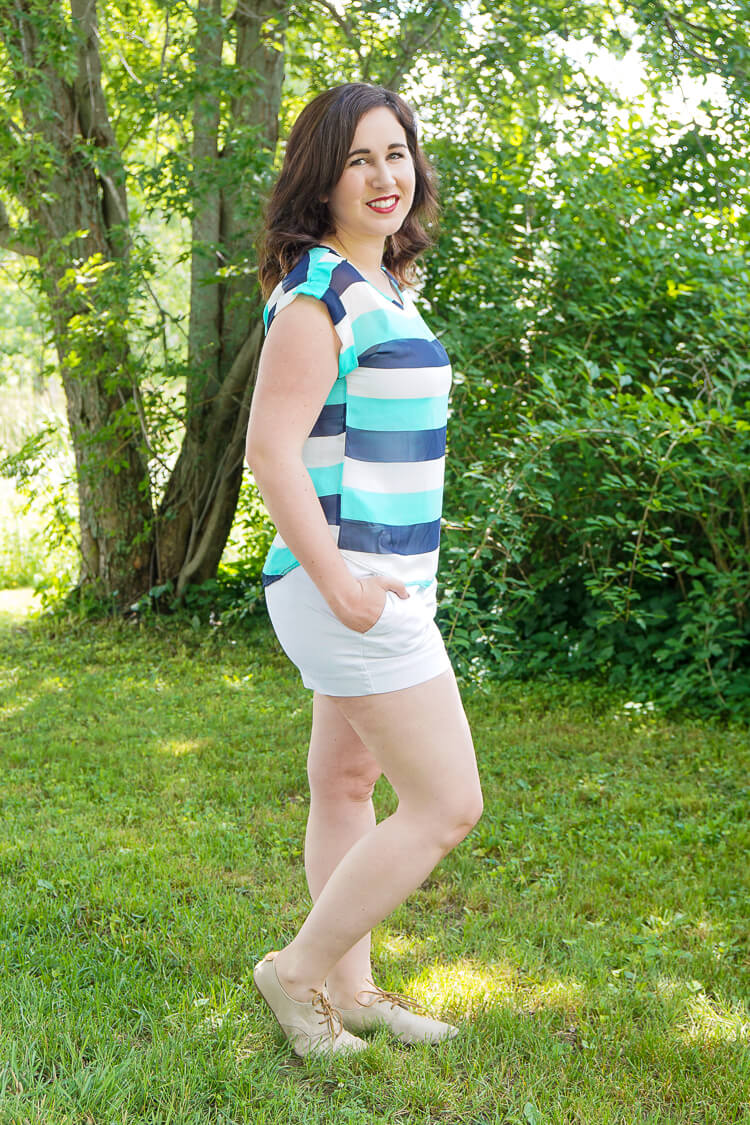 Gilli – Arden Printed Maxi Skirt – Medium ($58)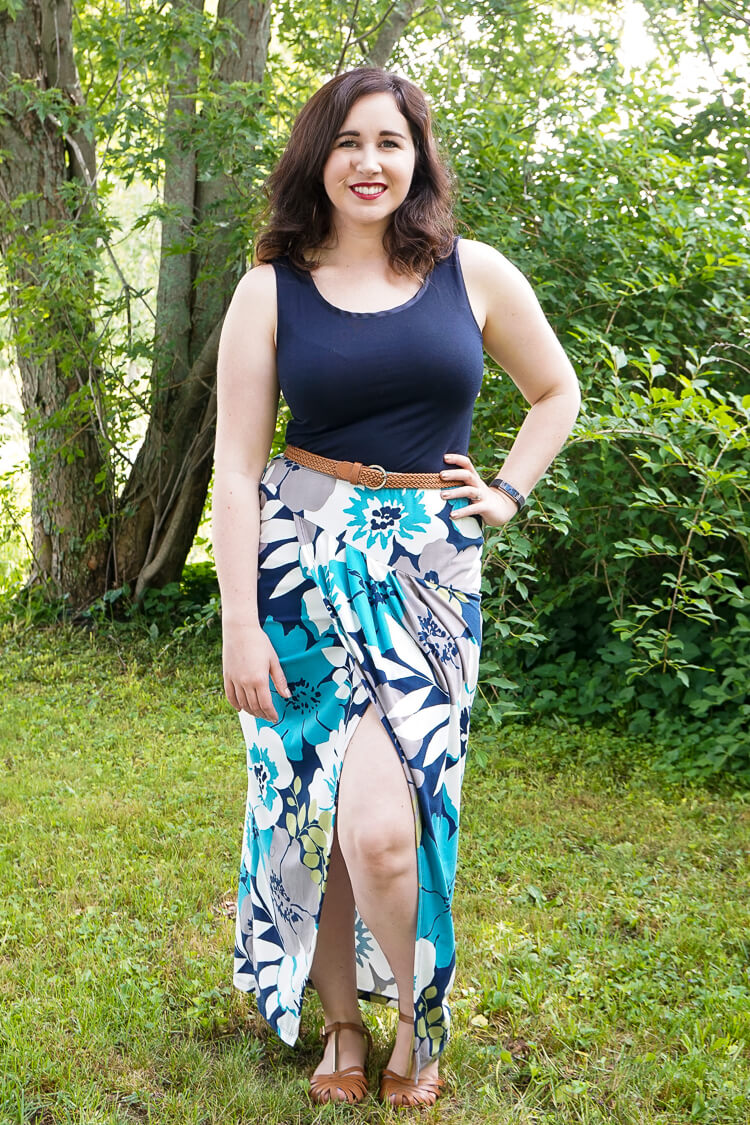 Thoughts: The material of this skirt was amazing! It was some of the softest material I've ever felt and was still thick and comforting. I would love to have some pajamas in this material. The style of this skirt was pretty cute, but it was kind of short and the split made it flare out a little awkwardly. The colors were definitely me and the pattern was bold and fun for summer.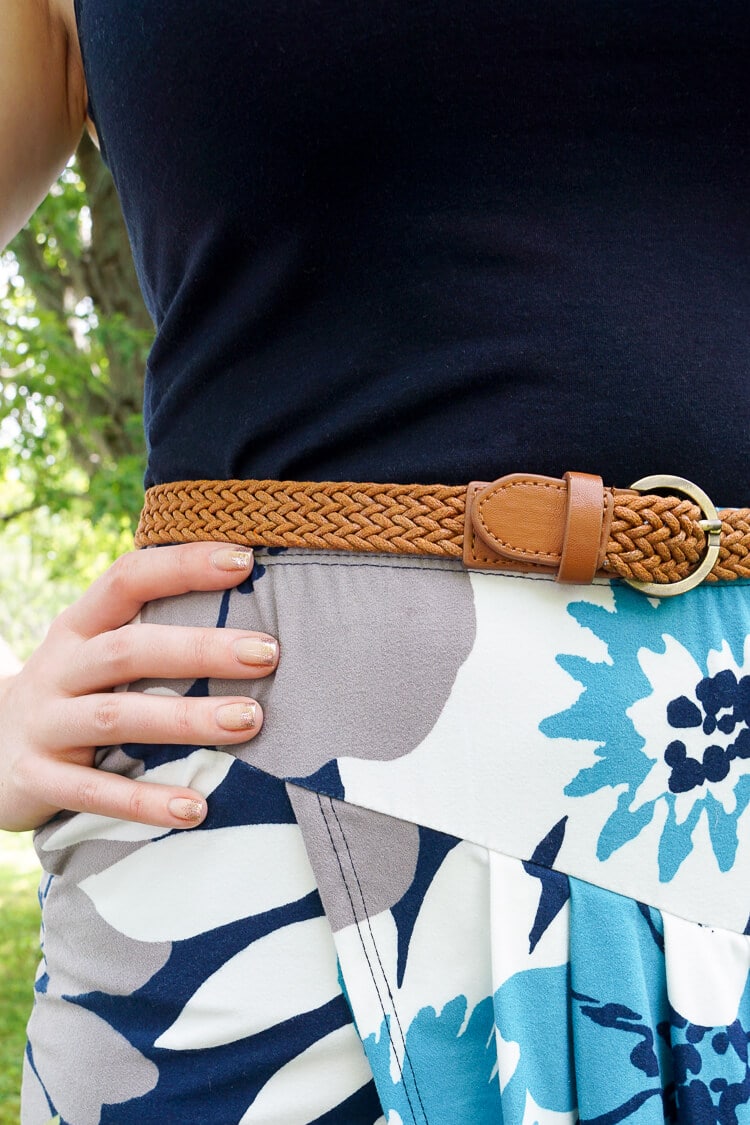 Verdict: Returned. I just couldn't get over the length and the way the bottom looked.
RD Style – Diggory Button Down Top – Small ($58)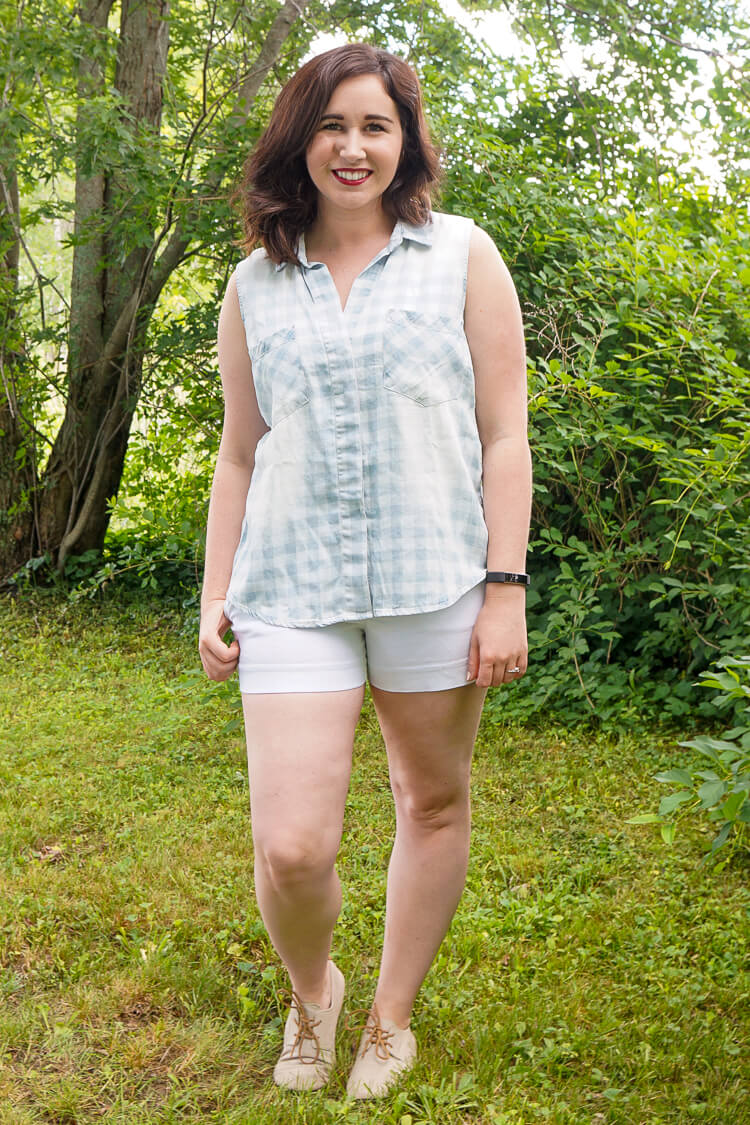 Thoughts: Okay, this was definitely a case where I judged too soon. This shirt was really soft and the cut was kind of fun, but what the hell is going on with those bleach stains? The gingham was cute, but I think this would have been a much cuter top in a solid color.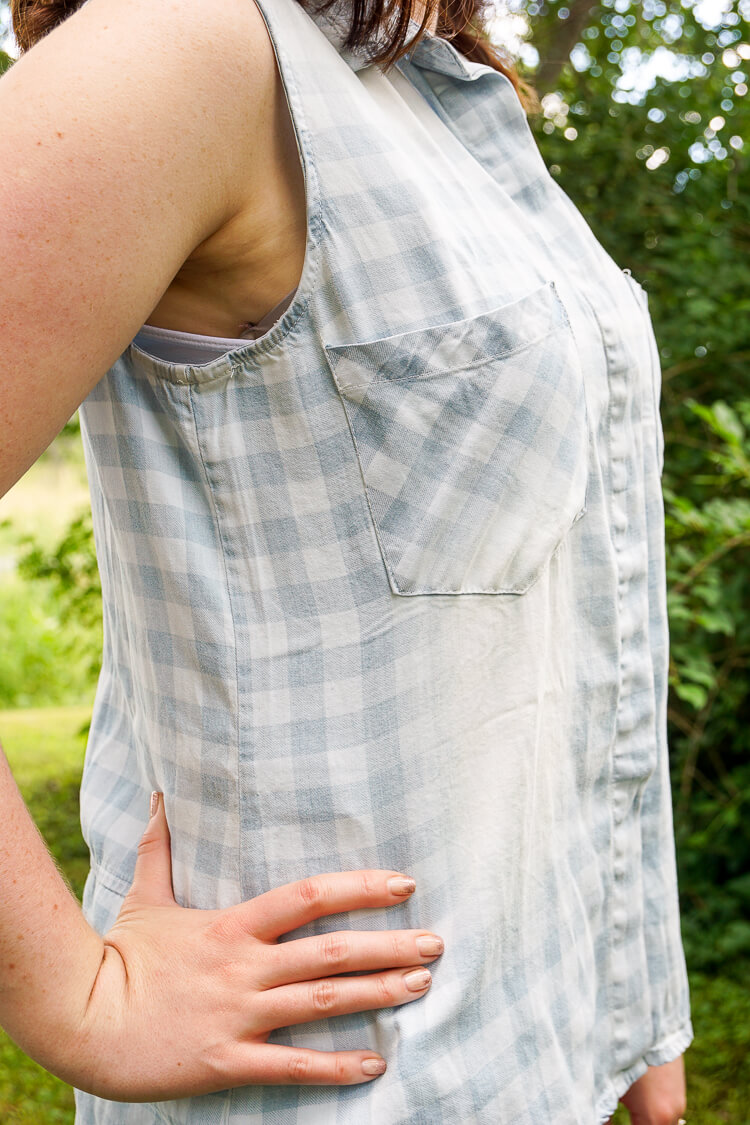 Verdict: Returned. I just couldn't get over the bleach marks.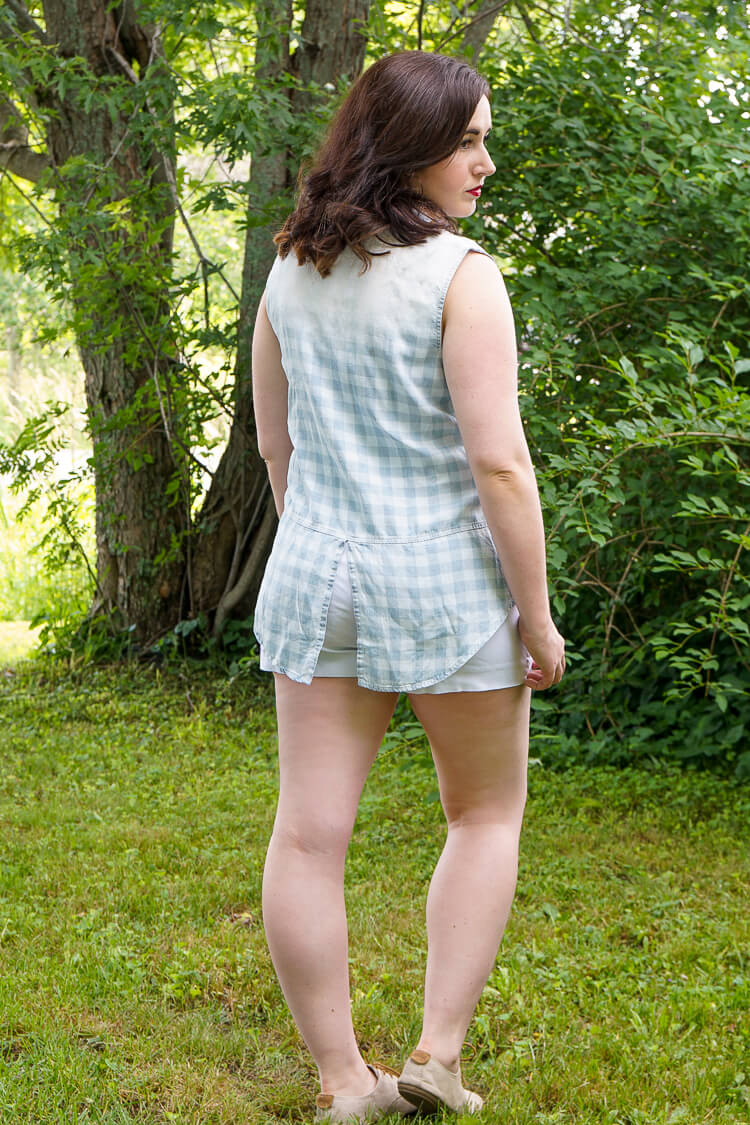 Papermoon – Sarella Fringe Detail Knit Top – Small ($44)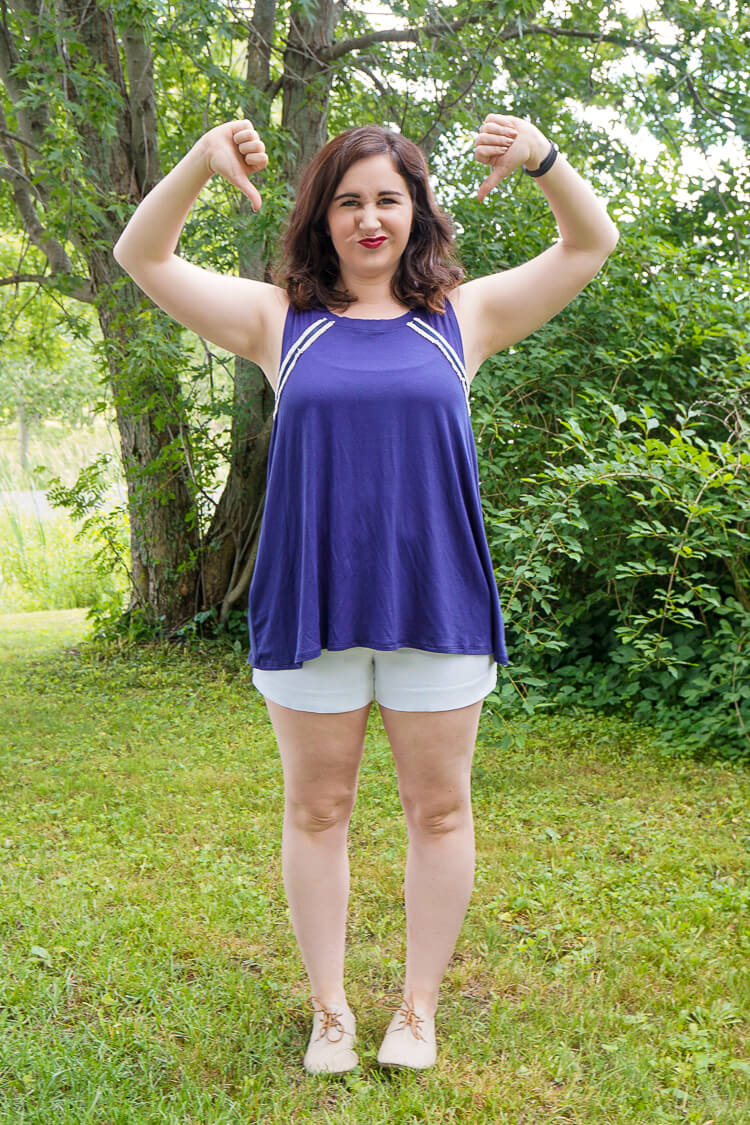 Thoughts: Meet what I'm pretty sure is the ugliest thing I've ever received in a fix. And it might even be one of the ugliest pieces of clothing I've ever put on. It felt like a tent and the fringe detailing made me feel even more top heavy than I already am. It definitely wouldn't go well with the skirt like Lindsey had thought.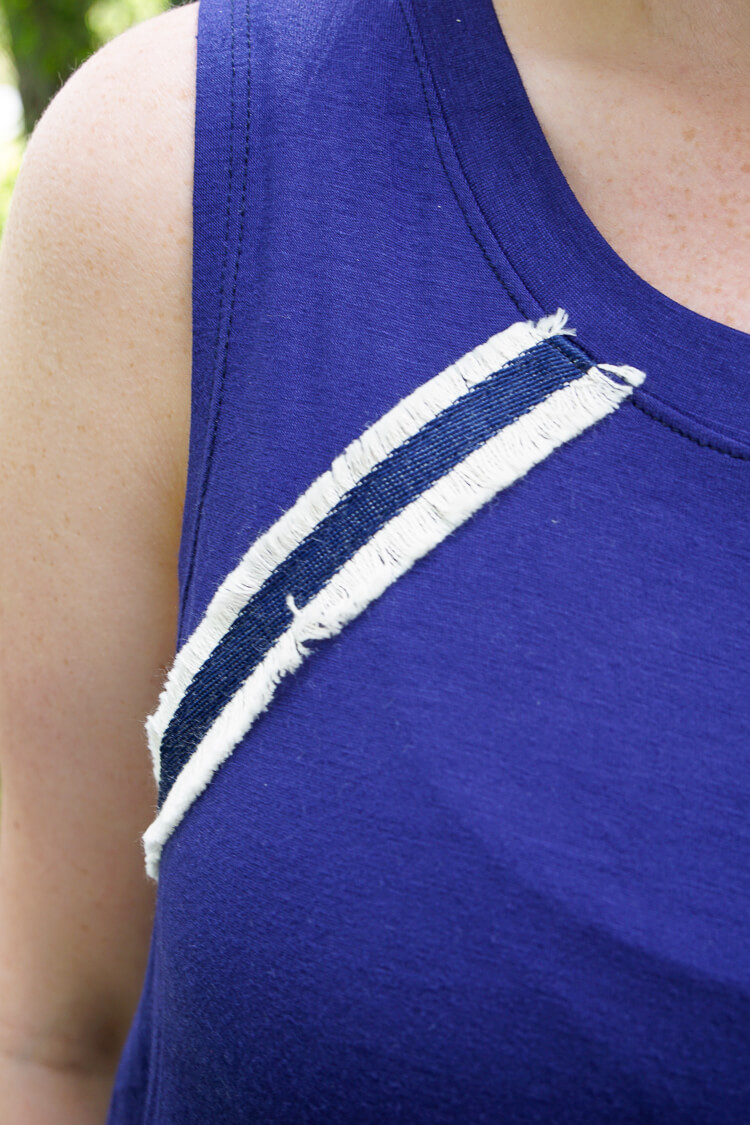 Verdict: Returned. I just couldn't.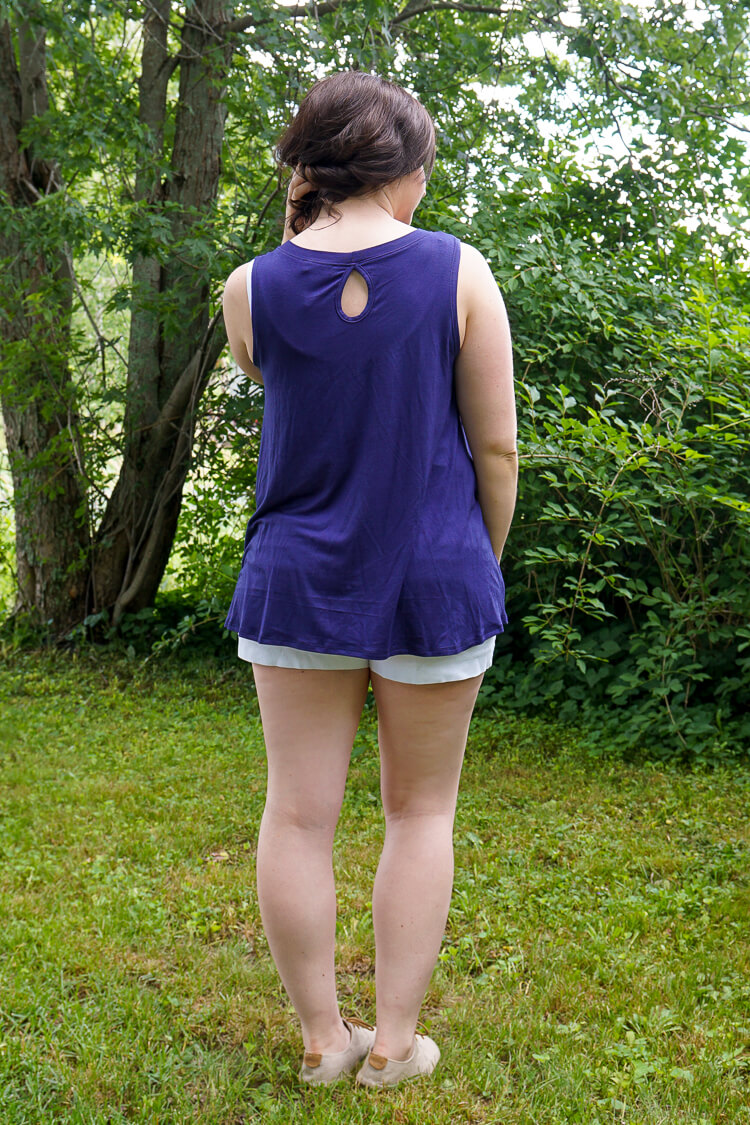 Collective Concepts – Marci Dress – Small Petite ($78)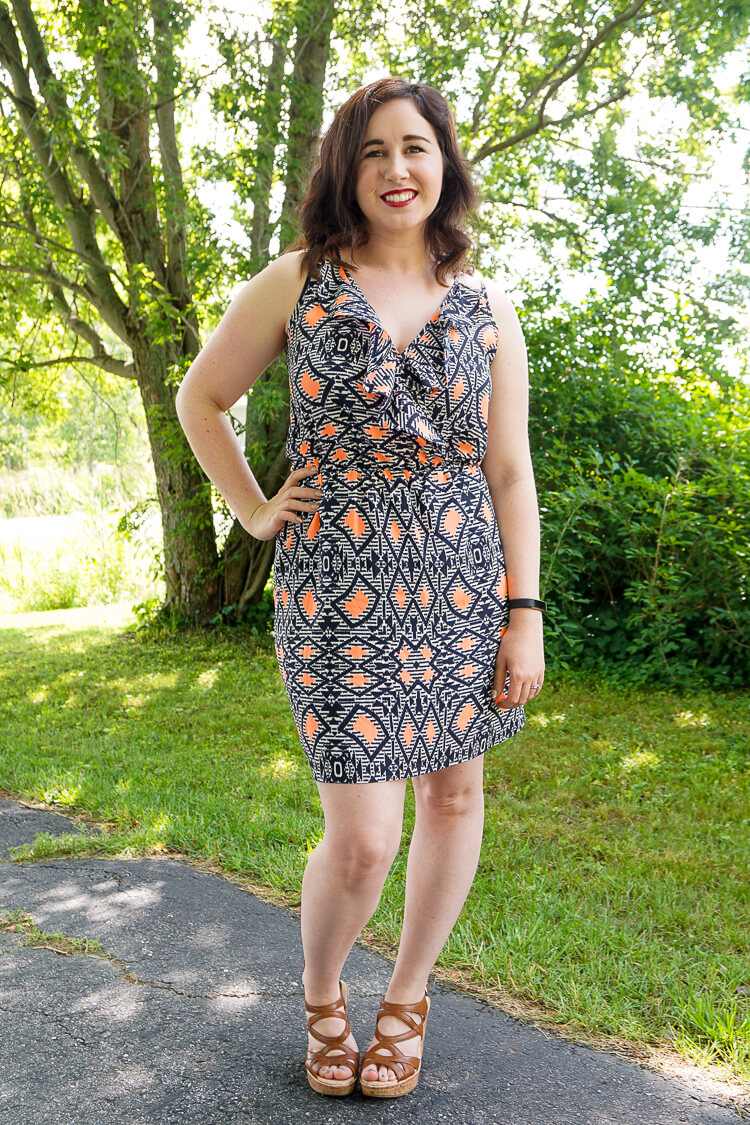 Thoughts: This dress is just the cutest! I love the pattern and colors and the ruffle v-neck is just darling. It's lightweight and perfect for summer. I really love the way it fits.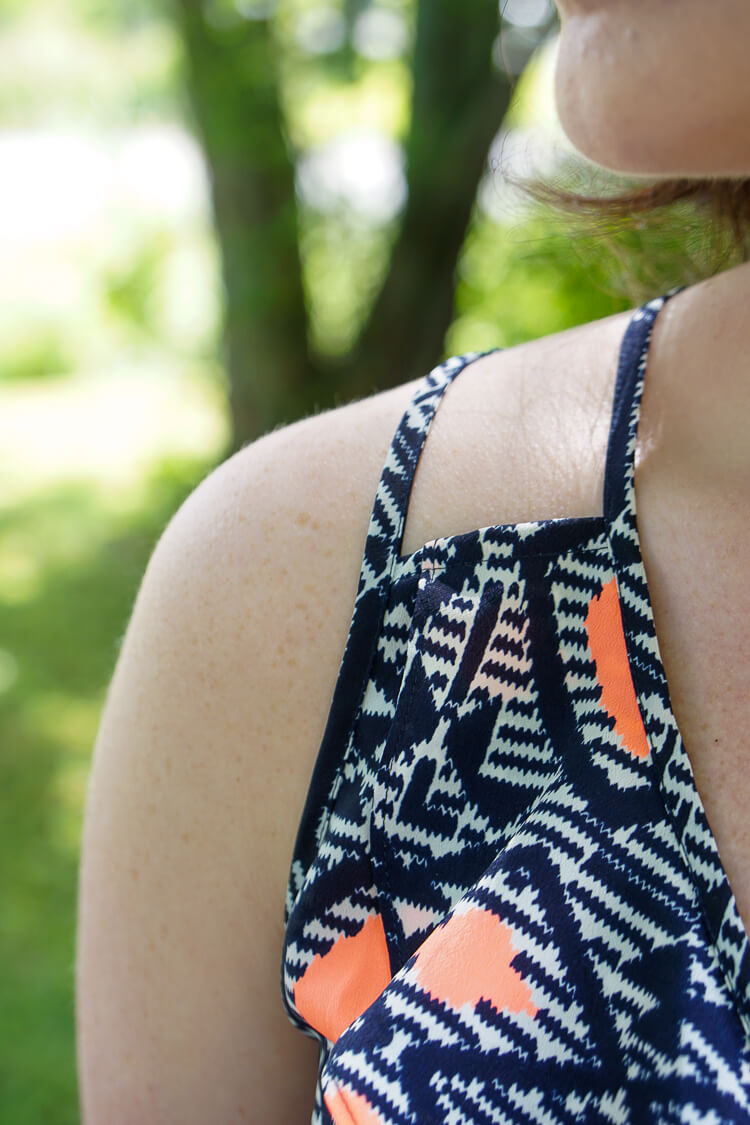 Verdict: Kept!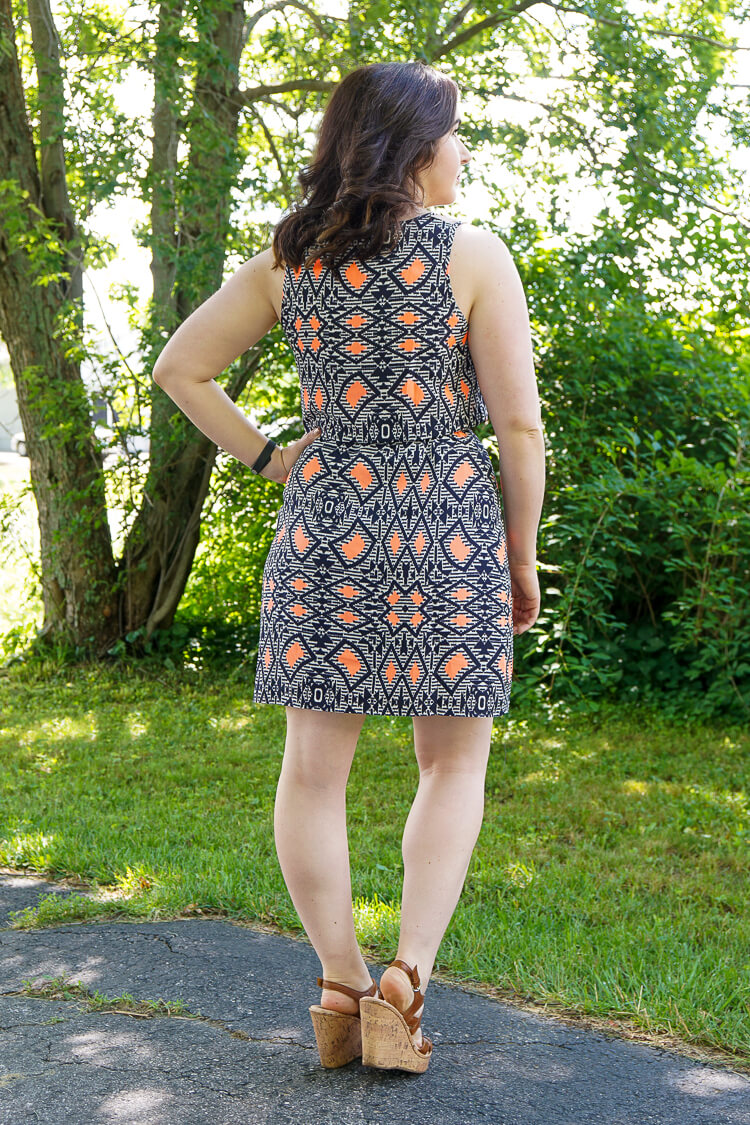 ---
Not everyone has as great of an experience as me, so here's some tips on getting a great fix.
Pinterest. Have a fashion Pinterest Board? Share the link to it with your stylist so they can keep up with what you're loving as the seasons change.
Details. Be very detailed on your initial survey when you sign up for your first fix. You also want to be detailed on your return survey about each piece. Like for the Raspberry dress, I told my stylist that I loved the color and material but the cut just wasn't ideal for my life.
Honesty. Sometimes we're tempted to say we're a smaller size than we really are, but you need to give exact measurements to ensure a great fix. You look better in clothes that are the right size than when you try and squeeze into clothes that aren't.
Trends. Have a particular trend or style you're loving or a particular piece you're looking for? Let your stylist know and they'll try to hunt it down for you.
Events. Have an event coming up or going on vacation, let your stylist know so they can help you look your best!
READY TO SCHEDULE YOUR OWN FIX? CLICK HERE!