This post has affiliate referral links. When you sign up for Stitch Fix under my referral, I receive credit towards my next fix. You can earn too once you sign up!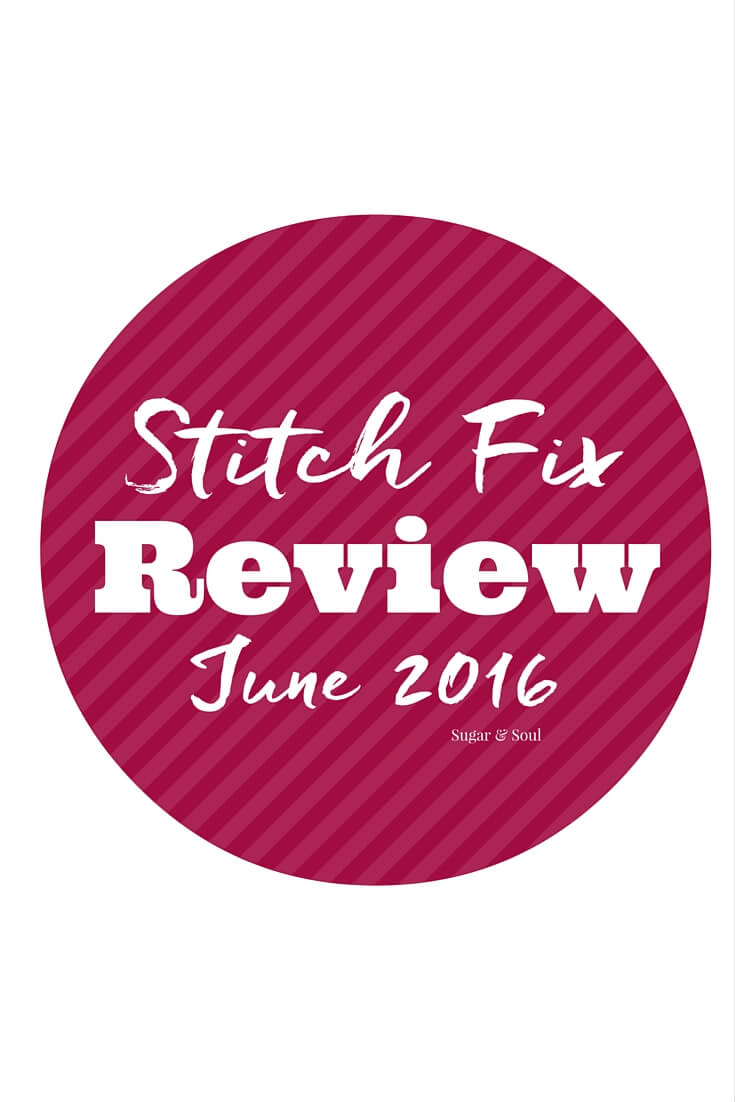 I haven't posted a Stitch Fix review in a while, even though I've had a few, things just get away from me sometimes. I did also take a few months off from Stitch Fix because I wasn't in need of anything in particular and I was a little peeved when I received a sweater for my Puerto Rico fix, A SWEATER! I decided it was time to take a break.
But I really missed getting that box each month and decided to pick it back up – man, it sounds like a bad habit, eh? I wanted some fun summer pieces and told my stylist that I didn't want any jeans unless they were a certain style. I really loved this fix, it was fun and very me for the most part, but there were a few issues here and there and I'm still deciding on some of the items. I also got a new stylist this time and I really like her, so I hope she sticks around.
How it works:
Sign up for Stitch Fix here and schedule your first shipment!
You pay a $20.00 stylist fee when your fix ships, which you can put towards anything you keep from it. You can choose bi-monthly, monthly, or bi-weekly shipments.
You will be matched with a personal stylist that will select five items she thinks will be PERFECT for you and ship them directly to your door. Try them on, decide what to keep, fill out your fix feedback survey and send the rest back in a prepaid package included from Stitch Fix. Easy, right?
If you keep everything from your fix, you get a 25% discount on the entire fix!
Only available within the US.
Check out my tips for getting a great fix at the bottom of this post!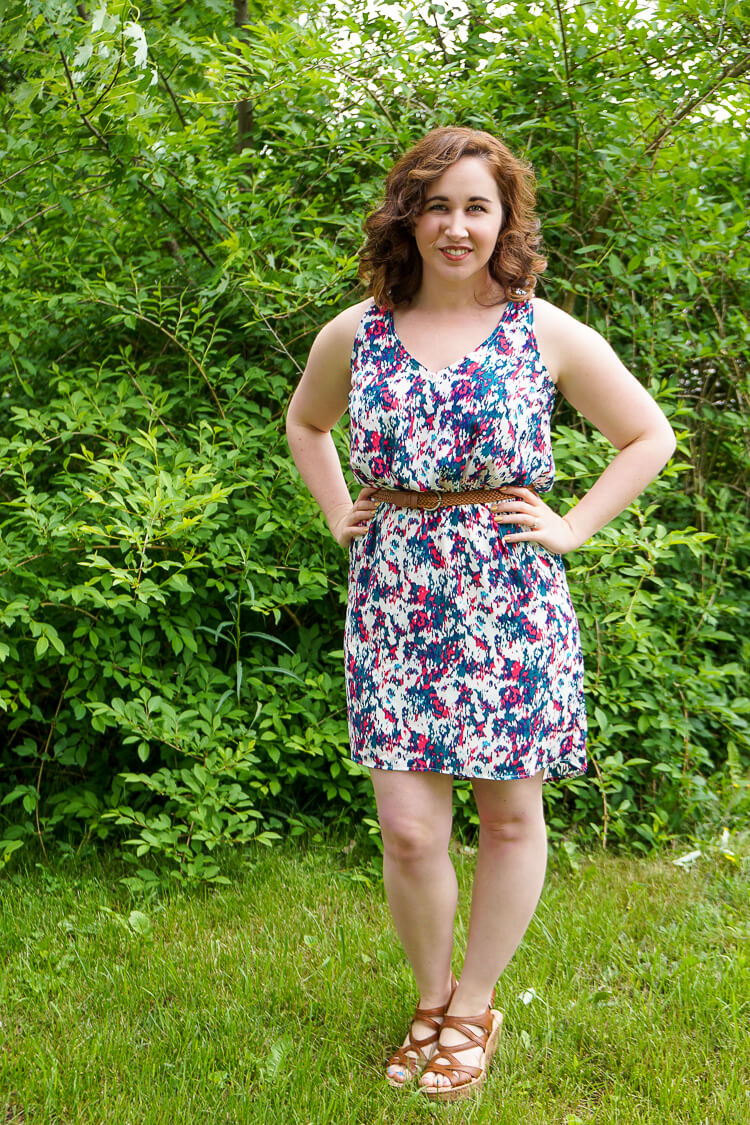 Pixley – Yvette V-neck Dress – Small ($68): I wasn't really in the market for a new summer dress, but I kind of like the colors and print. I'm not sure that I love the top half though, it's a little billowy and I'm not sure if it's supposed to be that way or if it's just making me look even more top heavy than I already am? What do you guys think?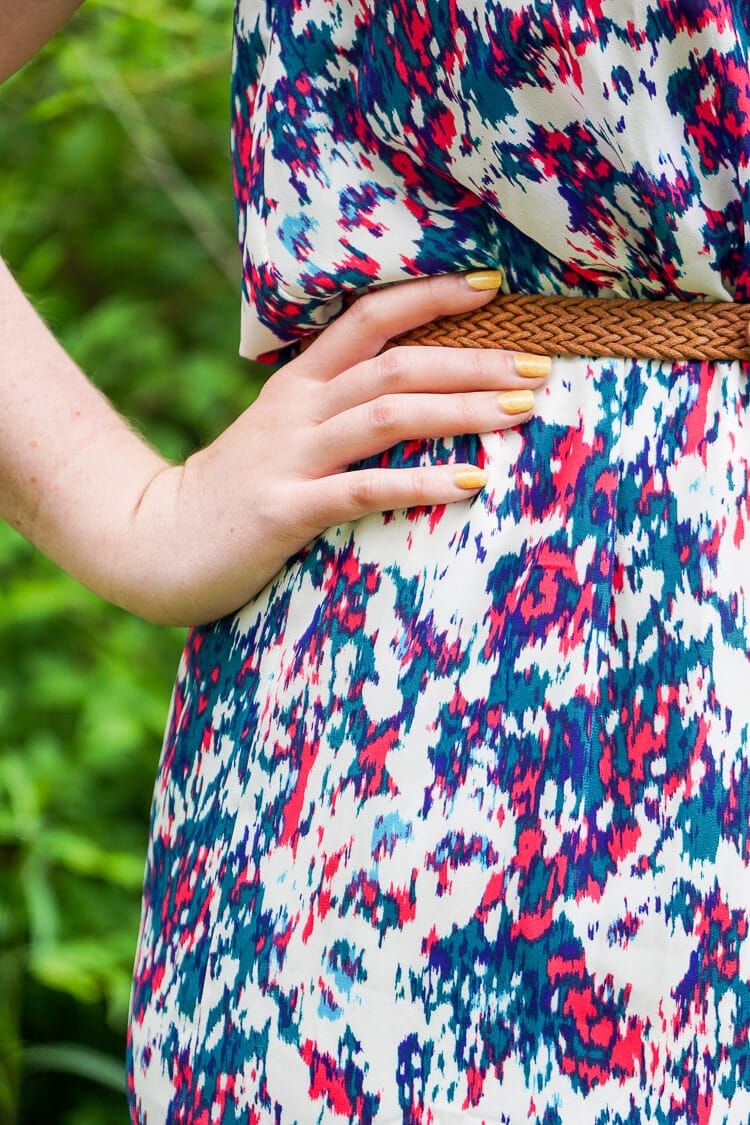 Verdict: Undecided. If I don't keep it, I'll sell it in the Stitch Fix Buy and Sell Facebook group.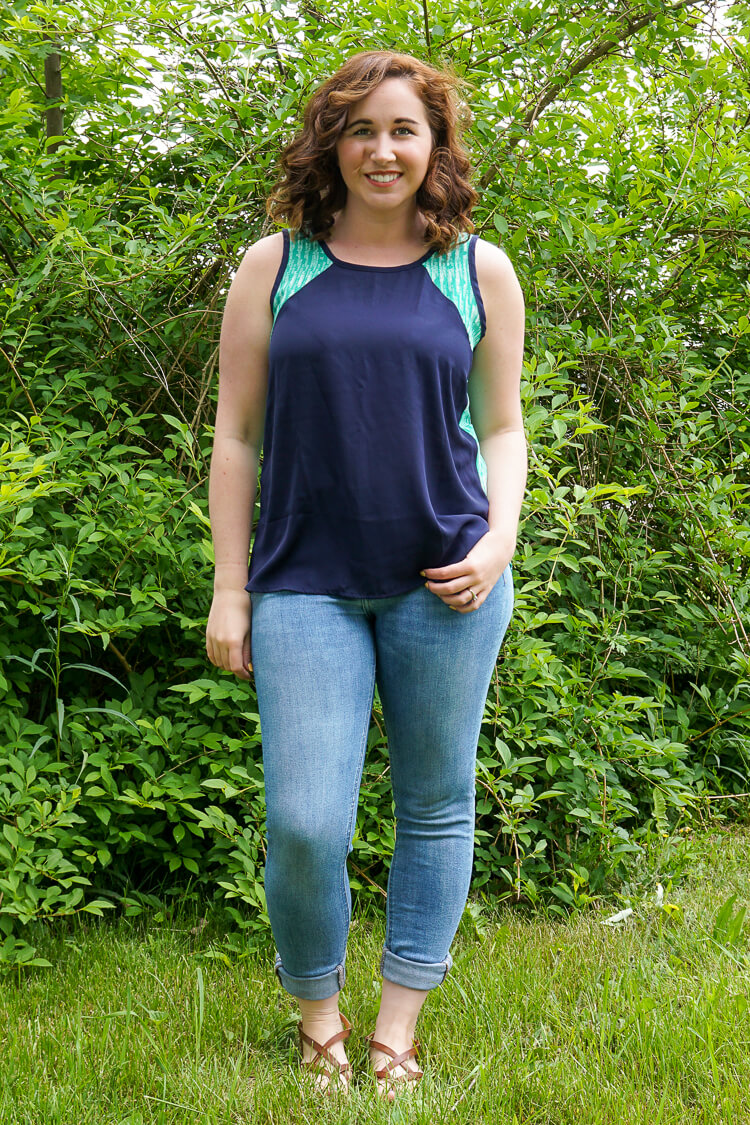 Papermoon – Rian Cross Back Blouse – Small ($44): This is a really cute top, lightweight which would make it perfect for beach days. It also has a kind of sporty feel to it which is fun. The colors are totally me and I loved the cross in the back. Unfortunately, it's a little too big under the arms and sticks out a bit awkwardly.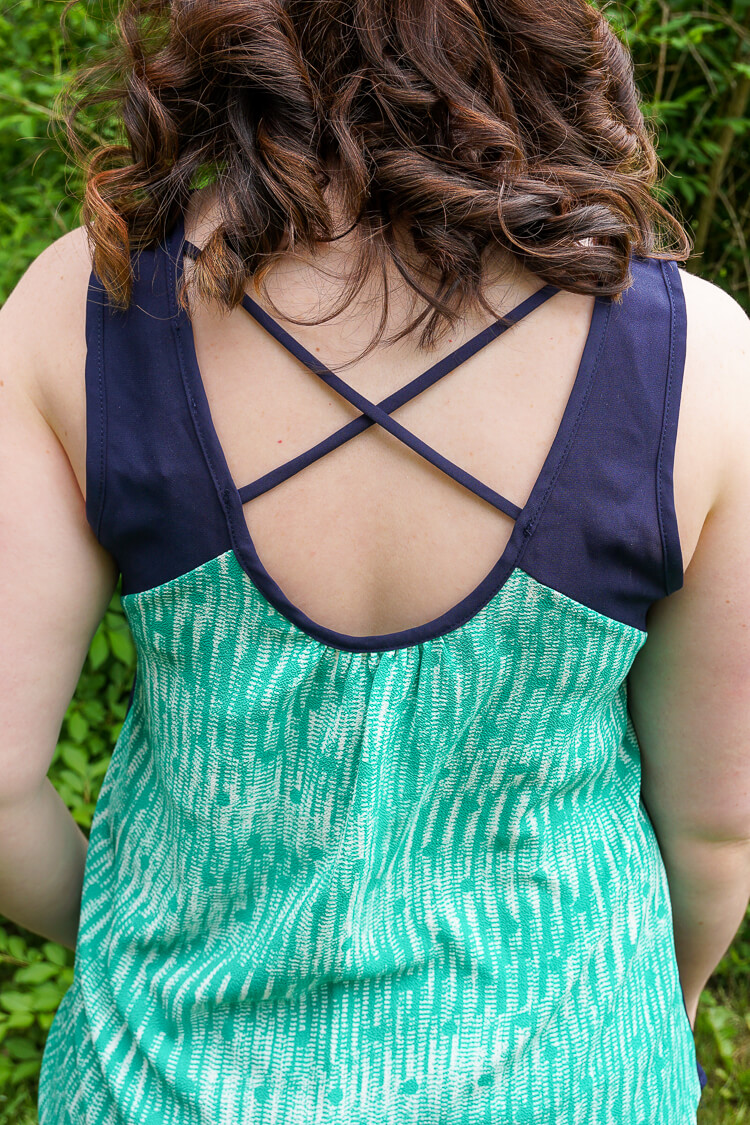 Verdict: Will be selling in the B/S/T group. I really this top and I'm sad it didn't fit better.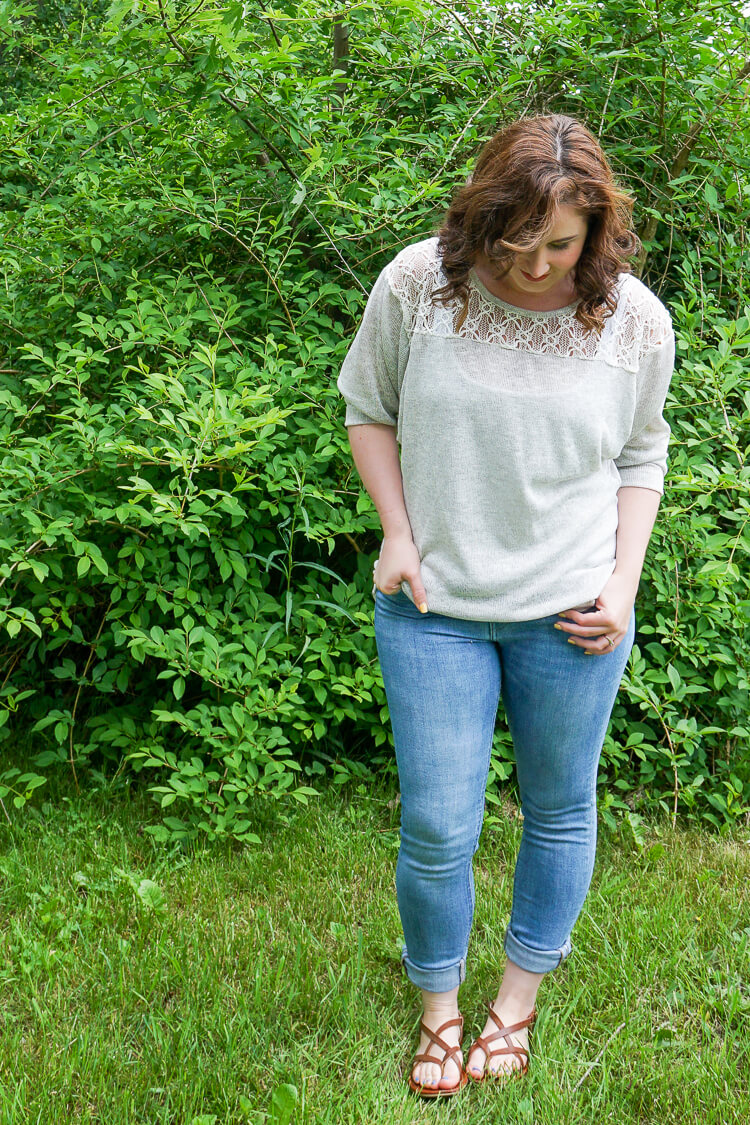 Loveappella – Olivier Crochet Yoke Knit Top – Small ($54): I was so excited about this top when I pulled it out of the box. It's a nice light material, perfect for an extra summer layer. The crochet detailing is really pretty too! Even though it was a small, it felt a little big, but I think that someone taller and slimmer than me could really pull this off, but my big hips don't let me pull off most "baggy" styles. I also think I would have like it a bit more in a lilac or sage color, the light oatmeal wasn't doing me any favors.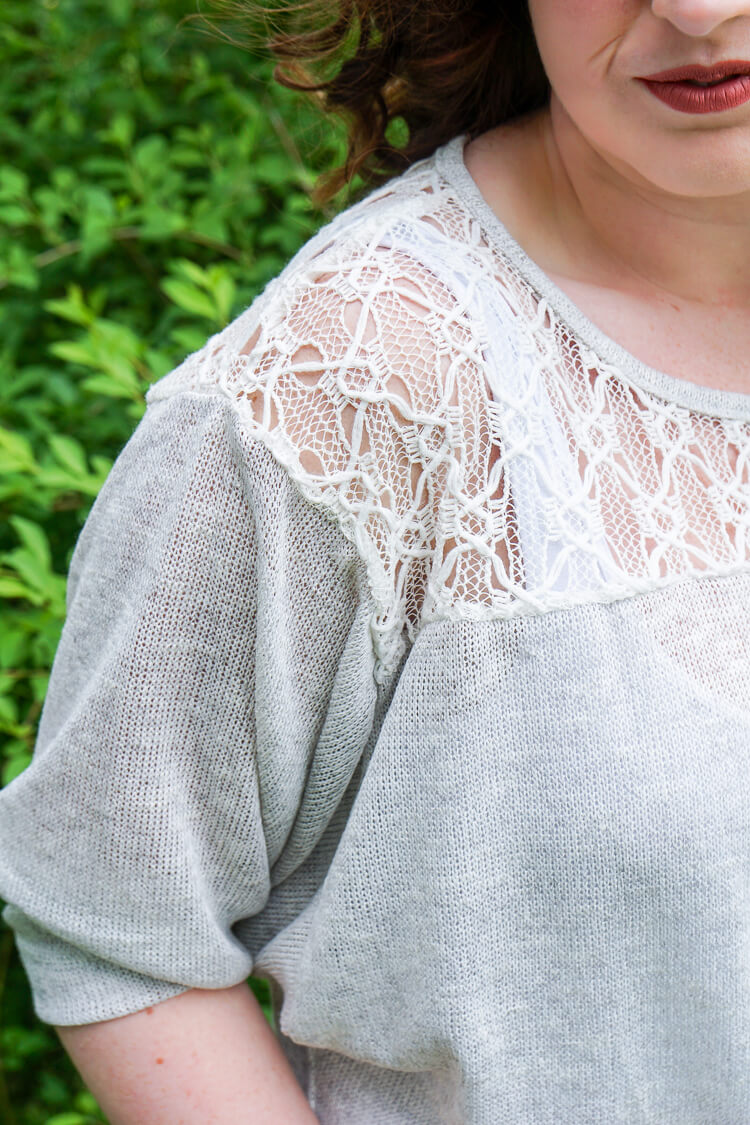 Verdict: Will be selling in the B/S/T group.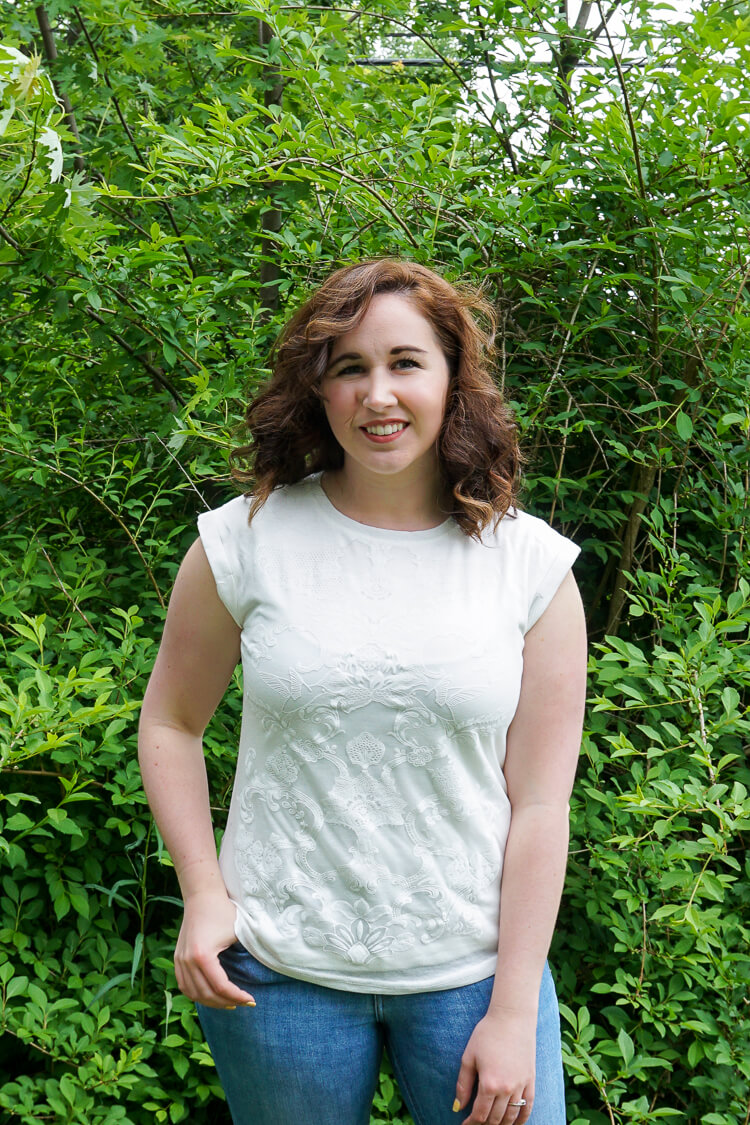 Fate – Kathina Sheer Cut Out Knit Top – Small ($48): So I've never really liked the muscle tee look on me and have even asked my stylists to avoid them in the past, but this shirt might just make me actively work on toning my arms. It's a really cute top, I love the embossed texture mixed with the cut outs. It's a really fun piece and unlike anything else in my closet.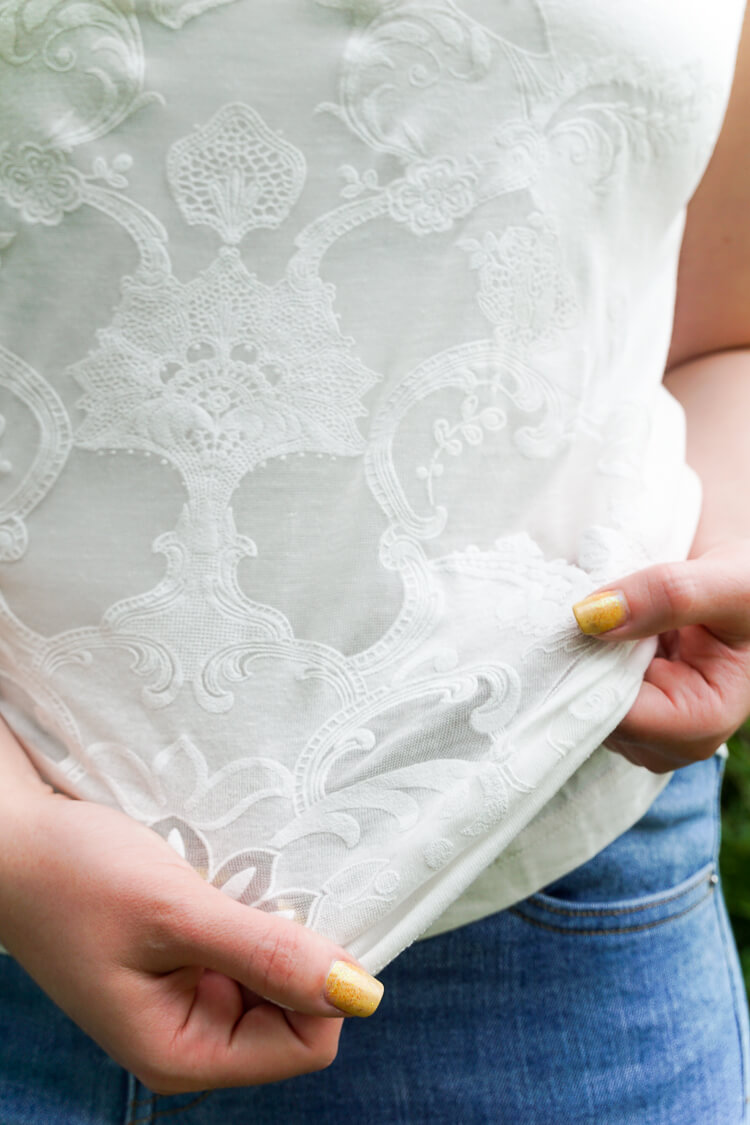 Verdict: Pretty sure I'm going to keep, what do you guys think?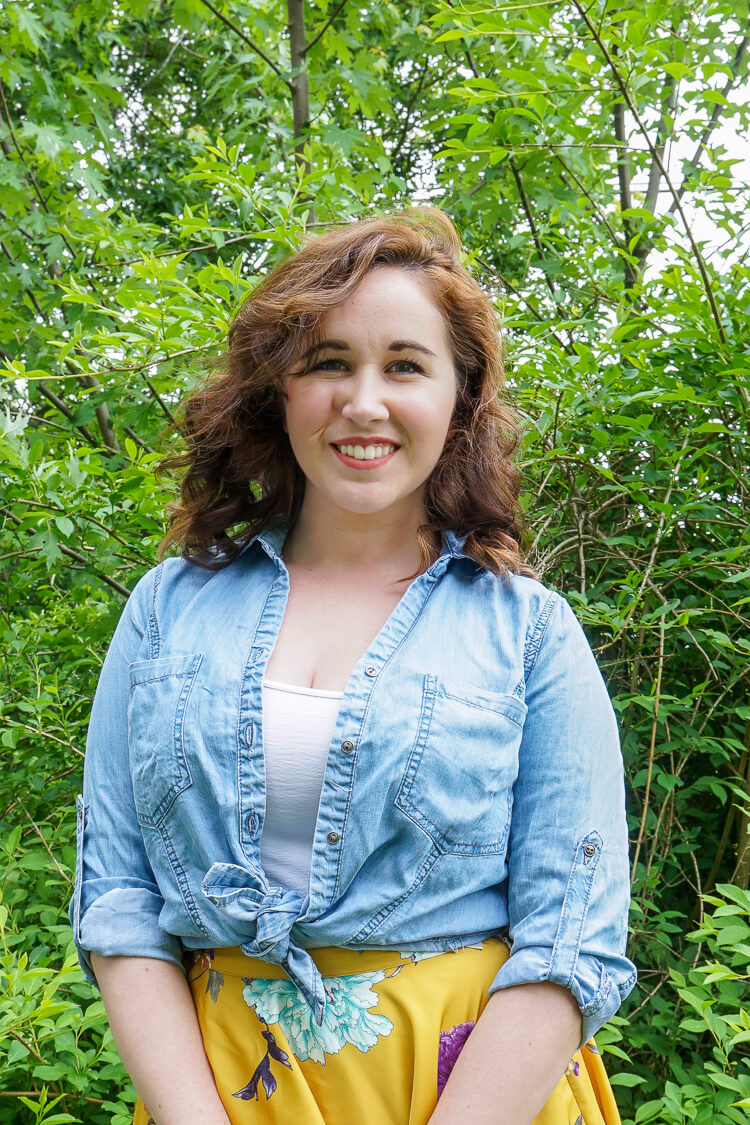 Skies are Blue – Bowes Button Down Top – Small ($58): I really probably don't need anymore chambray, but I kind of love this shirt. It's a bit different than my other chambray tops, it's soft, great quality, and even though it's a bot more boxy than I usually like my button-ups, it has a lot of potential.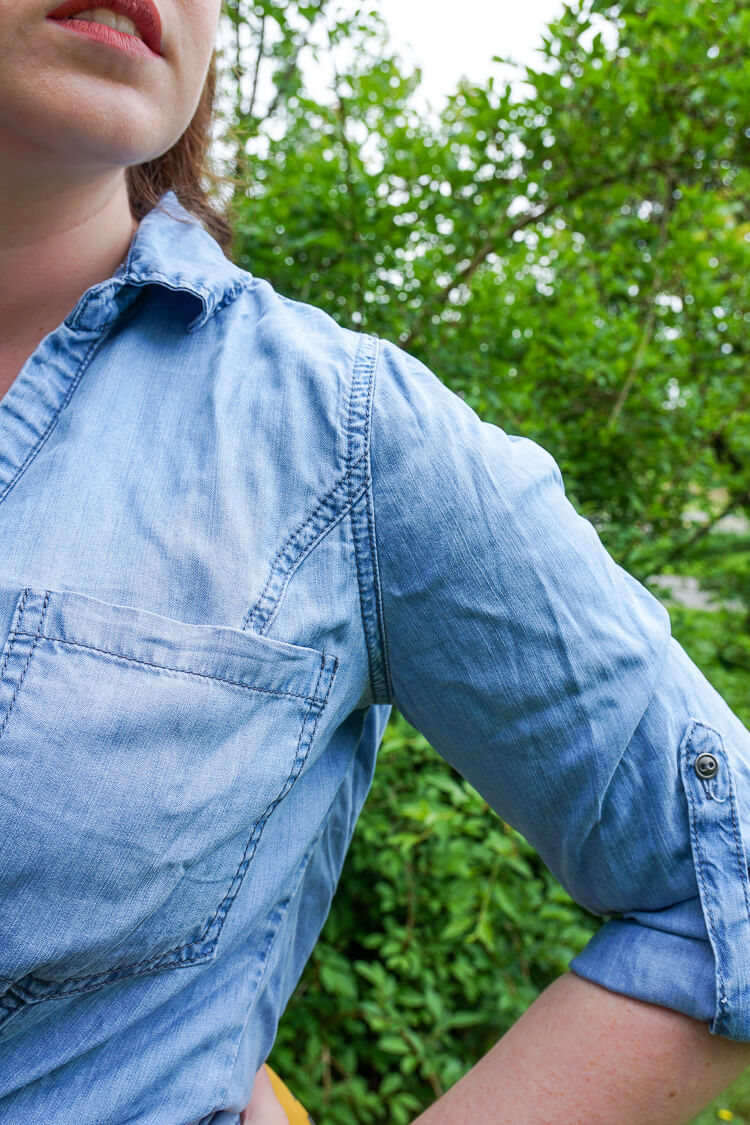 Verdict: Most likely I'll keep this, and that's mostly because I have a chambray problem.
Some have asked me why I kept my whole fix even though I'm planning on selling some of it, wouldn't it just be easier to send it on back? Yes, it probably would be easier, but by keeping all 5 items from Stitch Fix, I get the items I want at 25% off and can sell the others items in the Stitch Fix Buy, Sell, Trade group at a discounted rate. Just because they're not my style doesn't mean they're not someone else's unicorn!
---
Not everyone has as great of an experience as me, so here's some tips on getting a great fix.
Pinterest. Have a fashion Pinterest Board? Share the link to it with your stylist so they can keep up with what you're loving as the seasons change.
Details. Be very detailed on your initial survey when you sign up for your first fix. You also want to be detailed on your return survey about each piece. Like for the Raspberry dress, I told my stylist that I loved the color and material but the cut just wasn't ideal for my life.
Honesty. Sometimes we're tempted to say we're a smaller size than we really are, but you need to give exact measurements to ensure a great fix. You look better in clothes that are the right size than when you try and squeeze into clothes that aren't.
Trends. Have a particular trend or style you're loving or a particular piece you're looking for? Let your stylist know and they'll try to hunt it down for you.
Events. Have an event coming up or going on vacation, let your stylist know so they can help you look your best!
Ready to schedule your own fix? Click here!