This post has affiliate referral links, when you sign up for Stitch Fix under my referral, I receive credit towards my next fix. You can earn too once you sign up!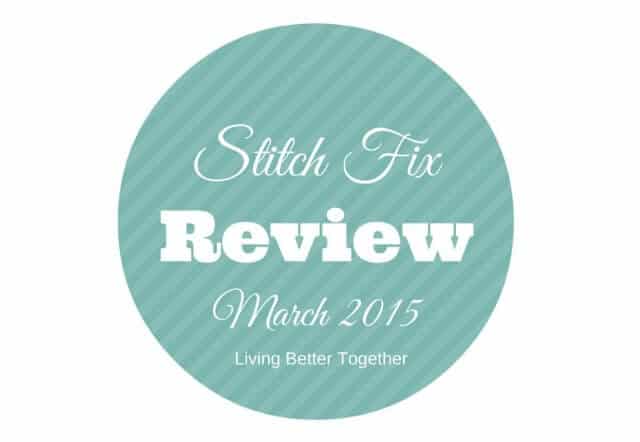 It's time for my Stitch Fix Review March 2015! I was so excited to get my box yesterday and I'm happy to say that this fix was much better than February's Fix. As I also mentioned last month, I'm no longer buying clothes other than what I get from Stitch Fix. I did buy a new pair of hiking boots for our upcoming trip to Ireland and Scotland, but they were on super clearance and I was going to need them. In my note to my stylist this month, I told her about my trip and asked for some clothes that could pack easily and not wrinkle. Here's the thing though, I'm having trouble picking what to keep and what to send back! So will you guys help me?
[line]
How it works:
Sign up for Stitch Fix here and schedule your first shipment!
You pay a $20.00 stylist fee which you can put towards anything you keep from your fix. You can choose bi-monthly, monthly, or bi-weekly shipments.
Five pieces per fix ship right to your door. Try them on, decide what to keep, fill out your fix feedback survey and send the rest back in a prepaid package included from Stitch Fix. Easy, right!
If you keep everything from your fix, you get a 25% discount!
Only available within the US.
[line]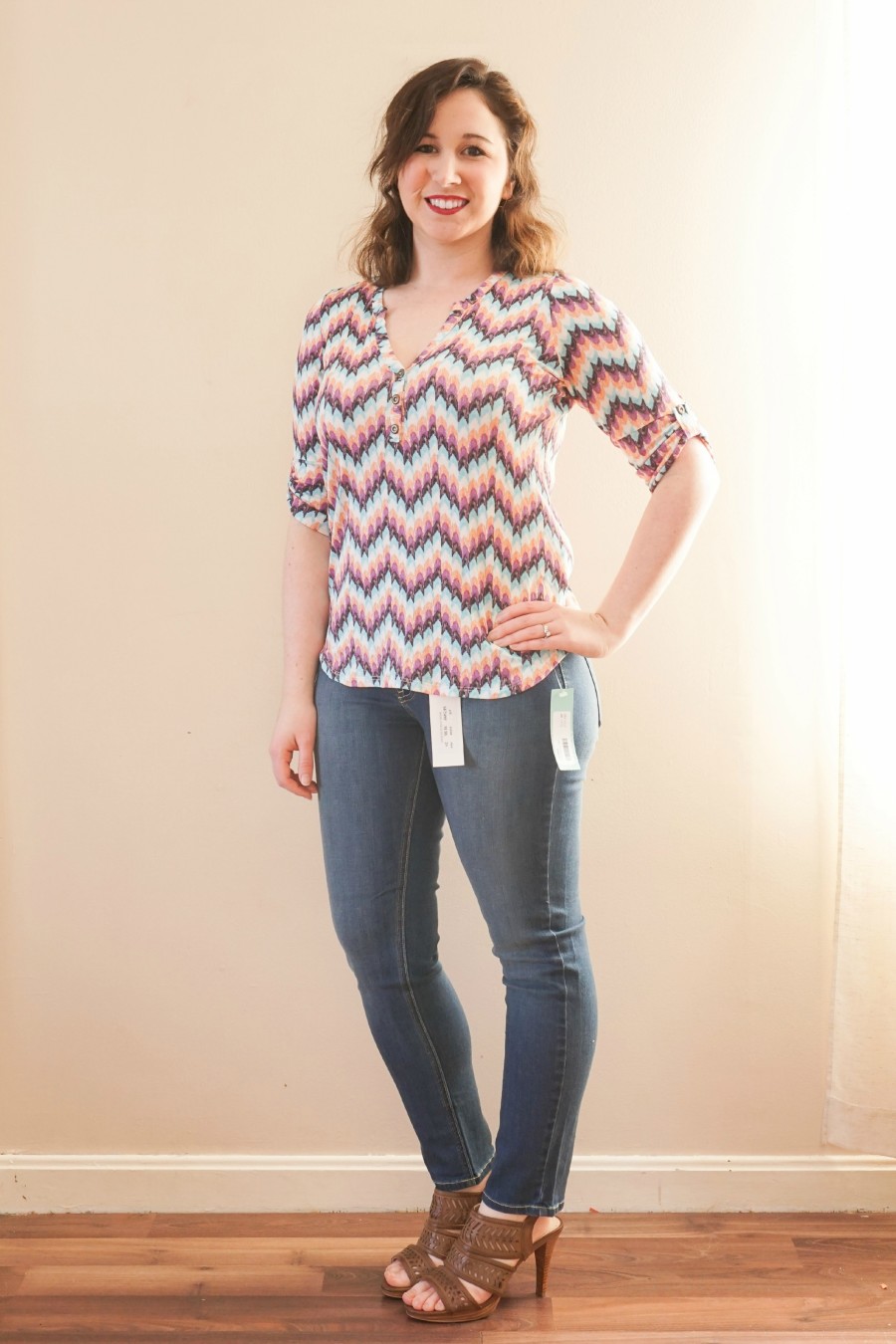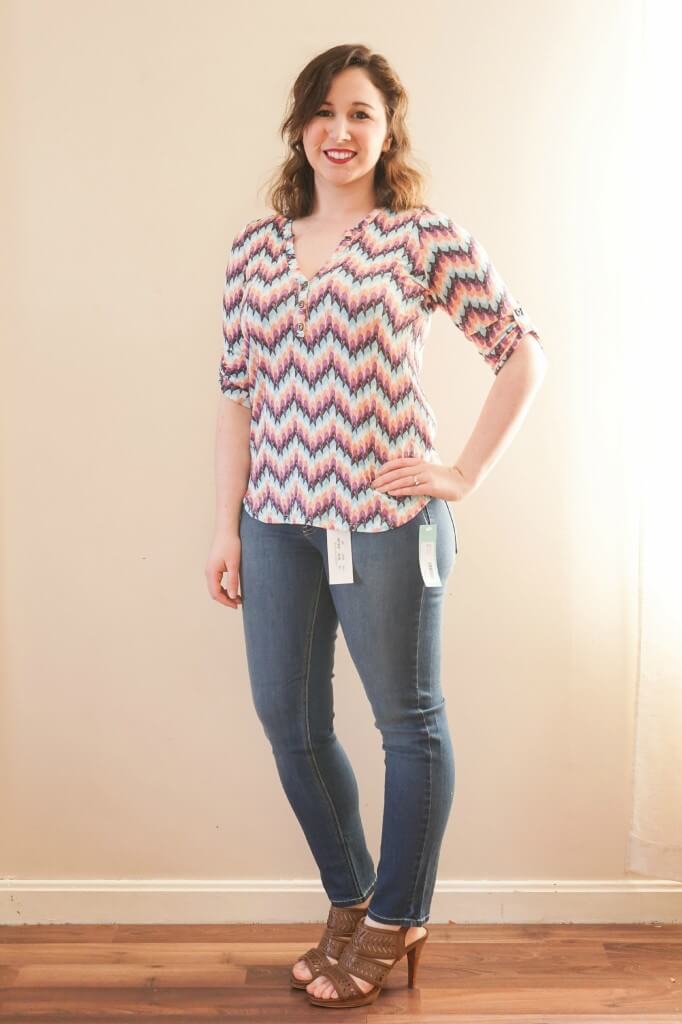 Look #1: Pixley – Edmond Chevron Print Henley Shirt ($54.00) and Just Black – Kristy Skinny Jean ($78.00)
Thoughts: I didn't think I'd like this top when I pulled it out of the box. However, it's quite comfortable and wasn't wrinkled which is what I was looking for. I'm just not sure if the patterns and the colors are something I could work with?
I really like the shade of these jeans. I don't get to wear jeans often and I have a dark blue pair and this black pair, but I'd really like a lighter shade. My only hesitation with this pair is that they're not fitted at the ankle. It's hard to see from the photo, but the ankles were just really weird.
Verdict: Returned Both. In the end, the shirt wasn't my style and the jeans were a little big around the waist (and I'm still losing) and I couldn't get over the ankles. So I'll save my money for a pair I really fall for in the future!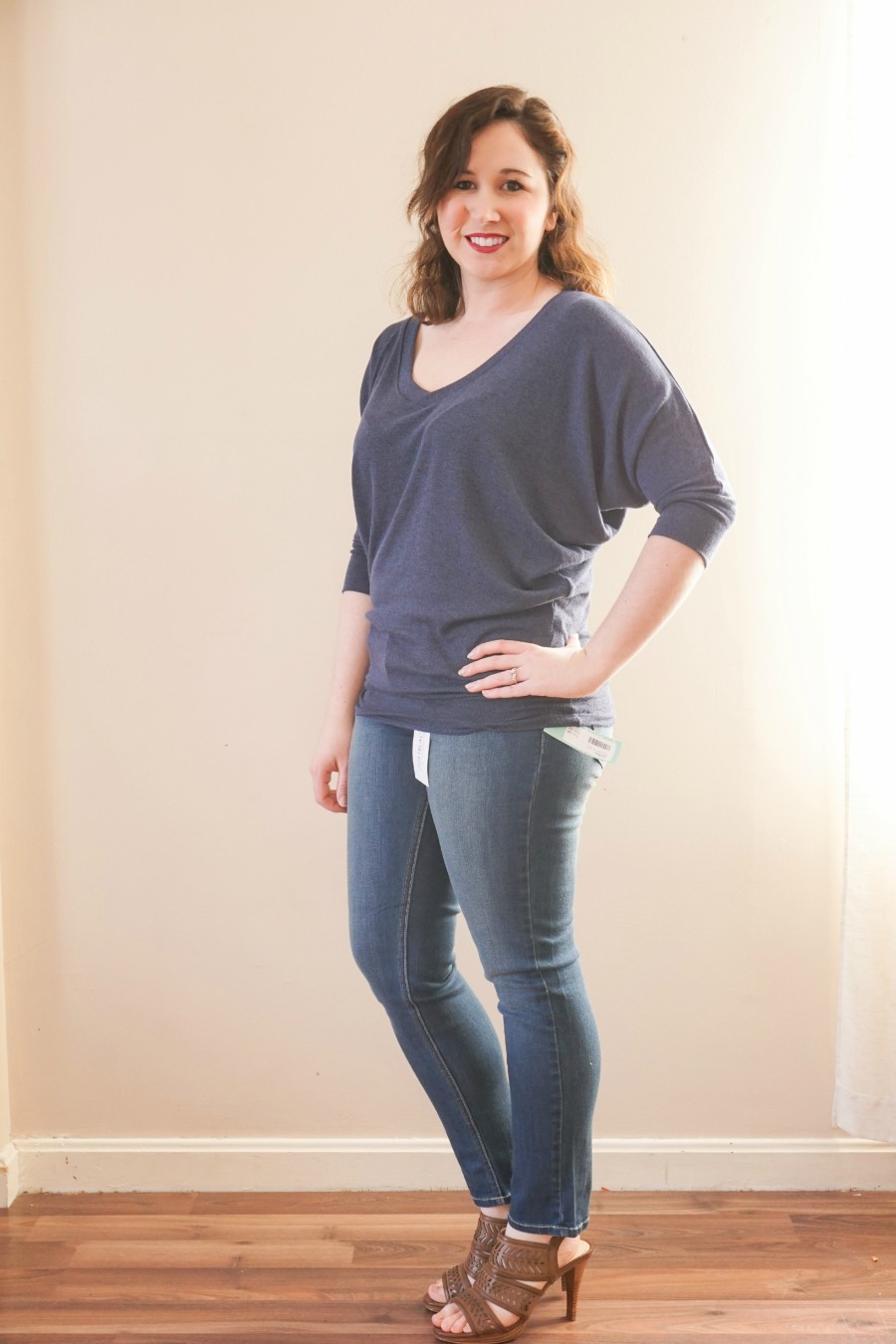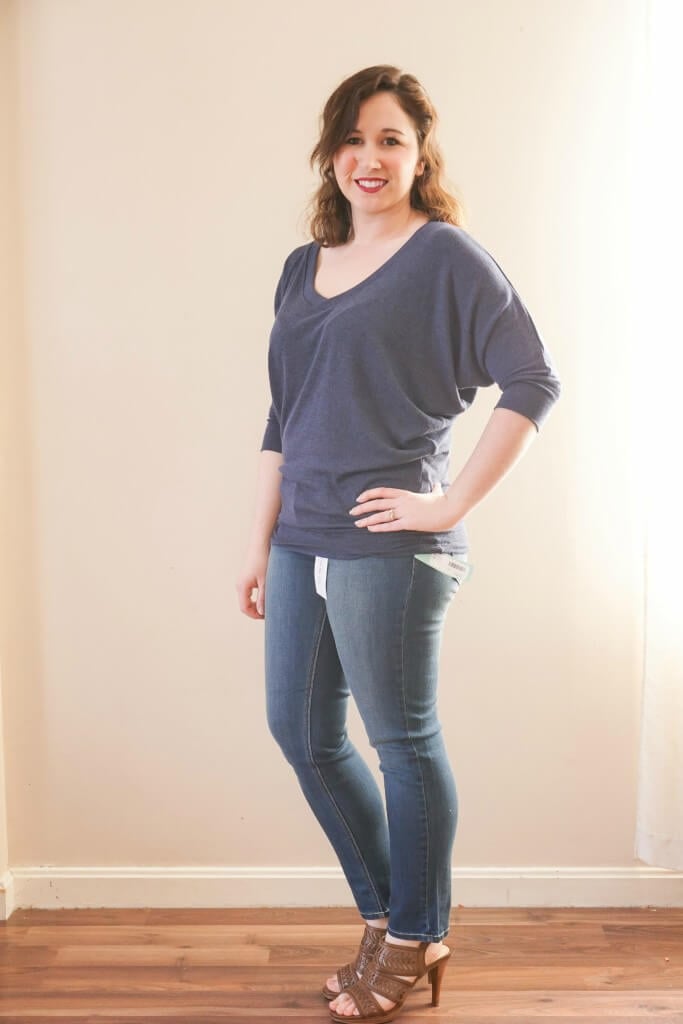 Look #2: Market & Spruce – Aleah Heathered V-Neck Dolman Top ($48.00)
Thoughts: I kinda cheated on this fix and google searched the items in my box ahead of time. When I saw photos of this shirt it was in Forest Green and I was instantly in love and couldn't wait to get it. I was a little disappointed when mine was blue, but I still love the shirt and it's super comfortable and won't wrinkle.
Verdict: Kept! And I'm kinda praying my stylist can find me the same thing in green, I LOVE this top!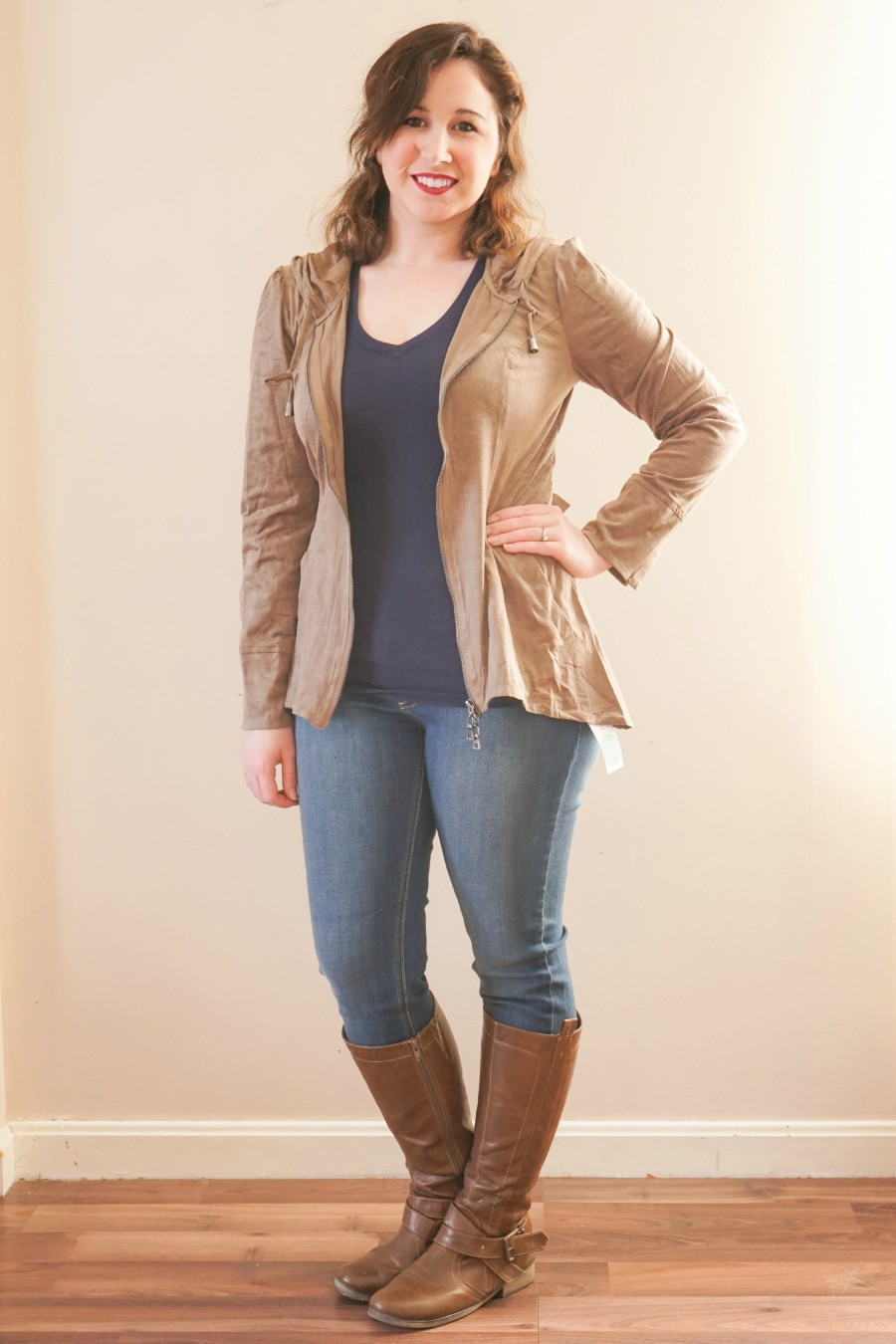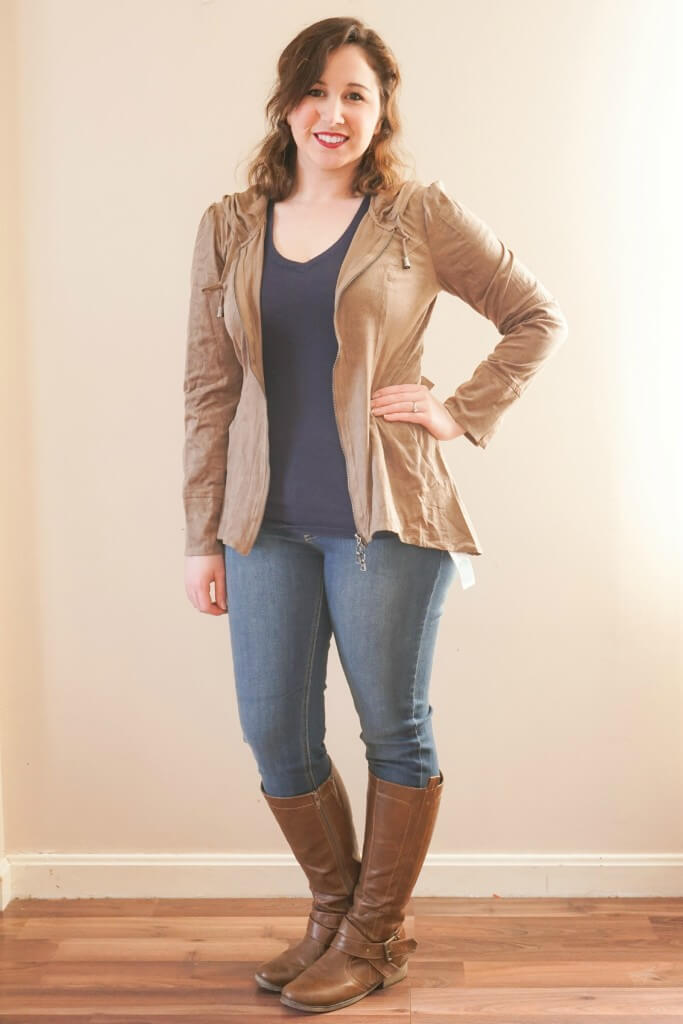 Look #3: Miilla – Sibyl Hooded Jacket ($54.00)
Thoughts: The material is light and soft and the cut is really cute. I like the tapered waist too. It's very Katnissy don't you think? It does seem to wrinkle easily and isn't likely to keep me warm in the Maine or Scottish Highlands. Still, I love it!
Verdict: Kept! Thanks for the encouragement on this piece, friends!
P.S. I wore it around for a day and I LOVE this jacket! If it ends up in your fix, don't let it go!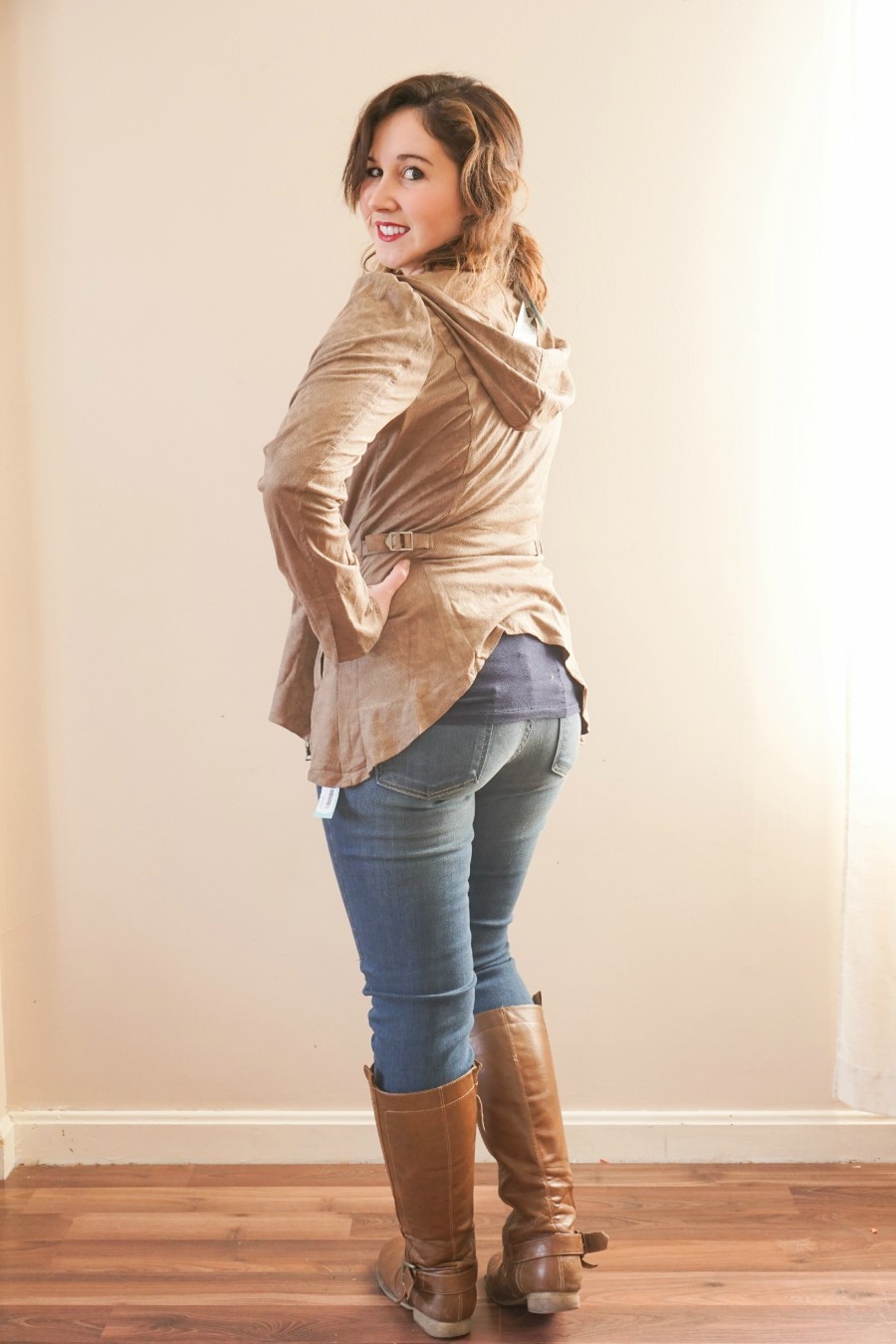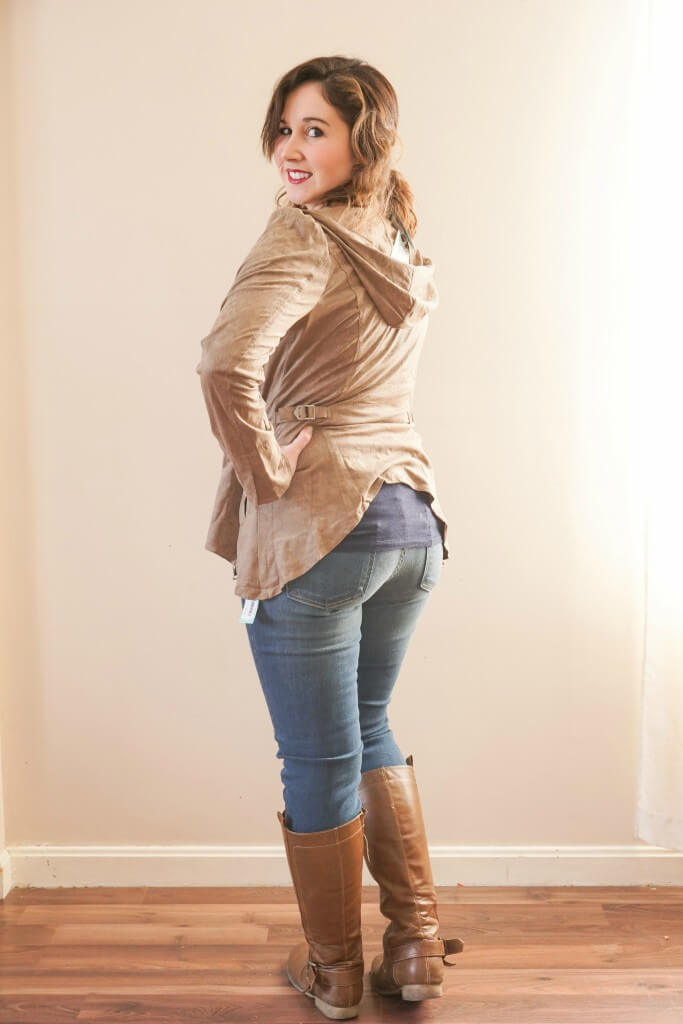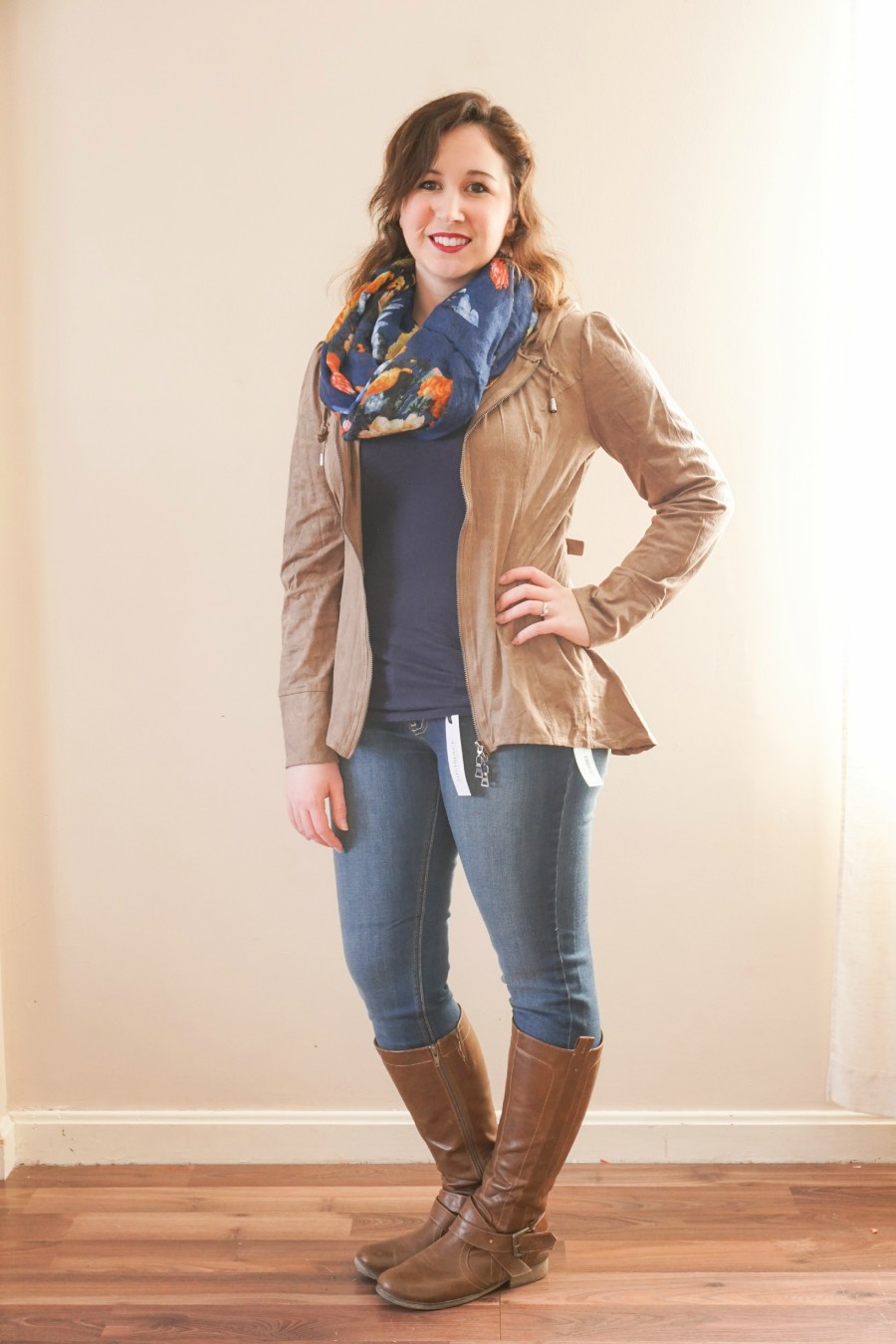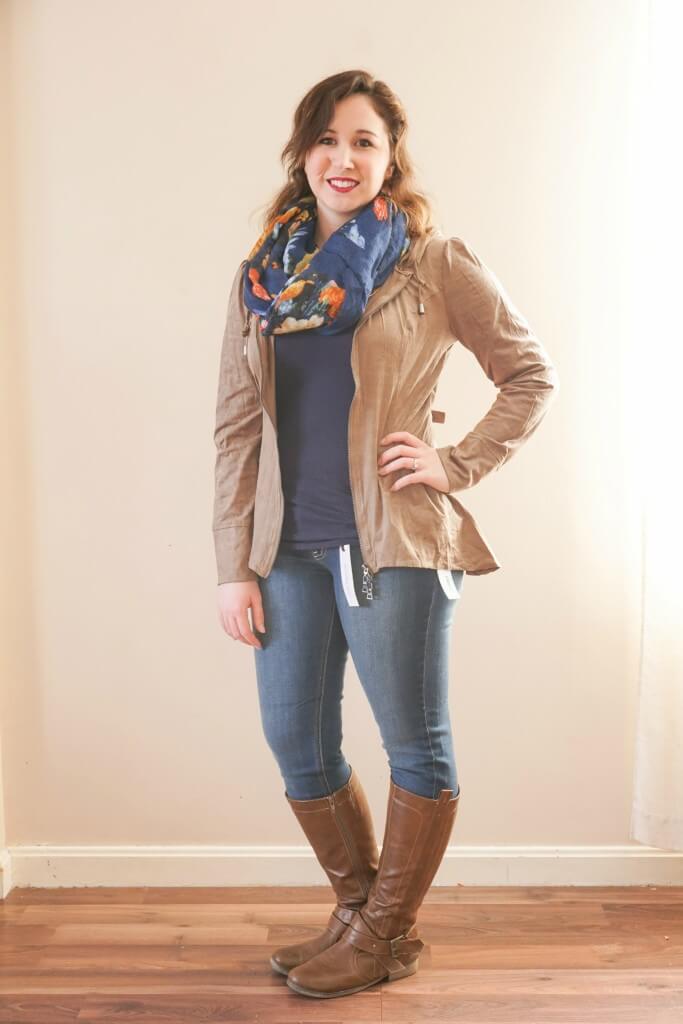 Look #4: Octavia – Garland Floral Print Infinity Scarf ($28.00)
Thoughts: The scarf is really pretty, but I'm not sure I'd ever wear it.
Verdict: Returned. While I love the bold floral print, I like my scarves to be a lighter shade. I wear a lot of blue and wouldn't wear blue on blue.
[line]
If you're ready to take Stitch Fix for a spin, you can sign up here and schedule your fix! Don't forget to check out some tips and tricks for getting a great fix here.