These Strawberries and Cream Whoopie Pies are a fun summer twist on the classic New England treat!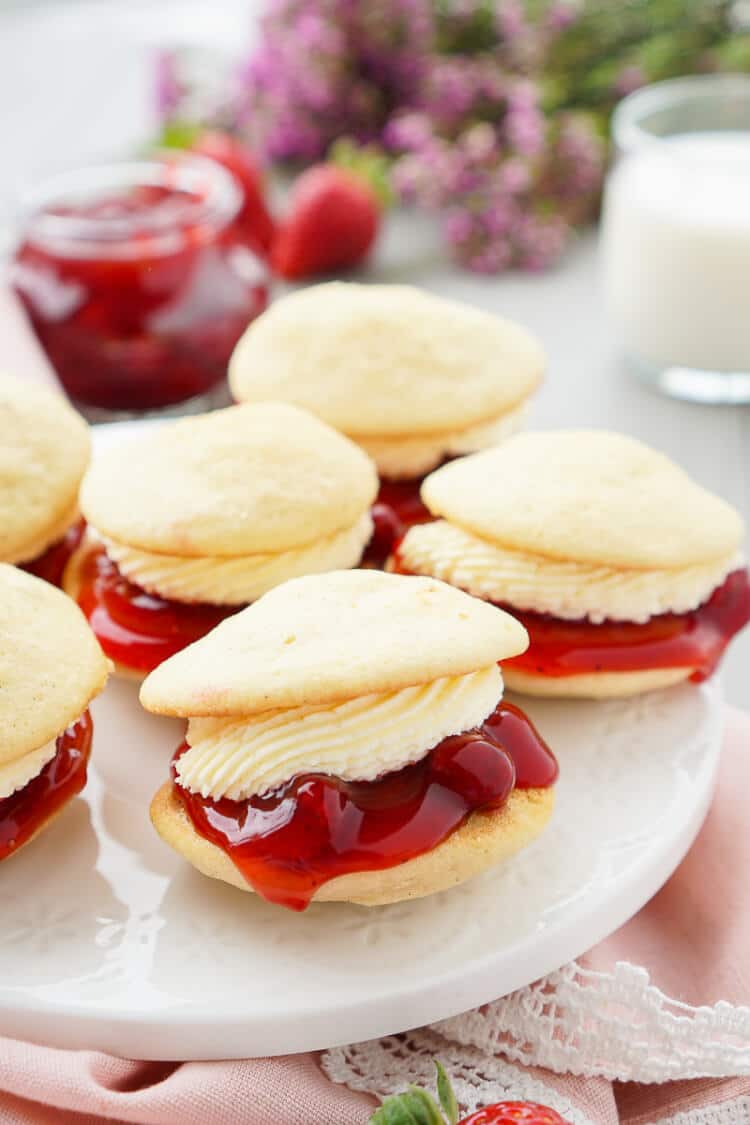 Happy Saturday! Did you know today is National Strawberries and Cream day? So I made some Strawberries and Cream Whoopie Pies to celebrate. As a Mainer, I'm a total whoopie pie addict and I love experimenting with new flavors, this classic combo makes for the perfect summer treat!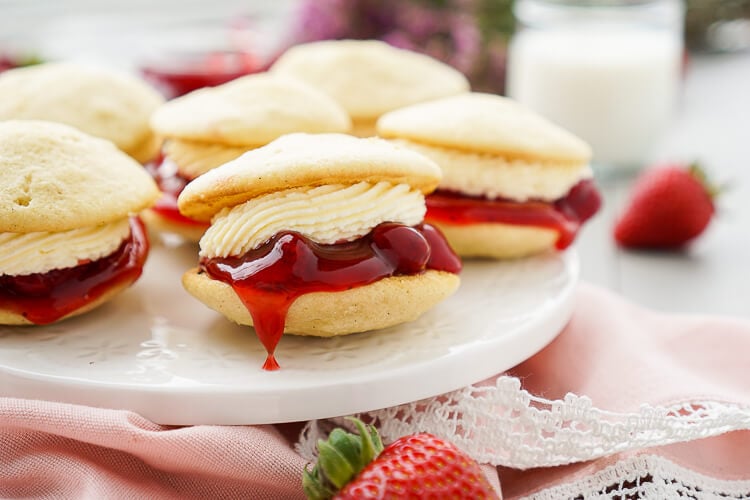 I love the mix of whipped vanilla frosting and sweet strawberry pie filling sandwiches between two delicious cakes! Plus they're super easy to make! Check out all the other Strawberries and Cream recipes below!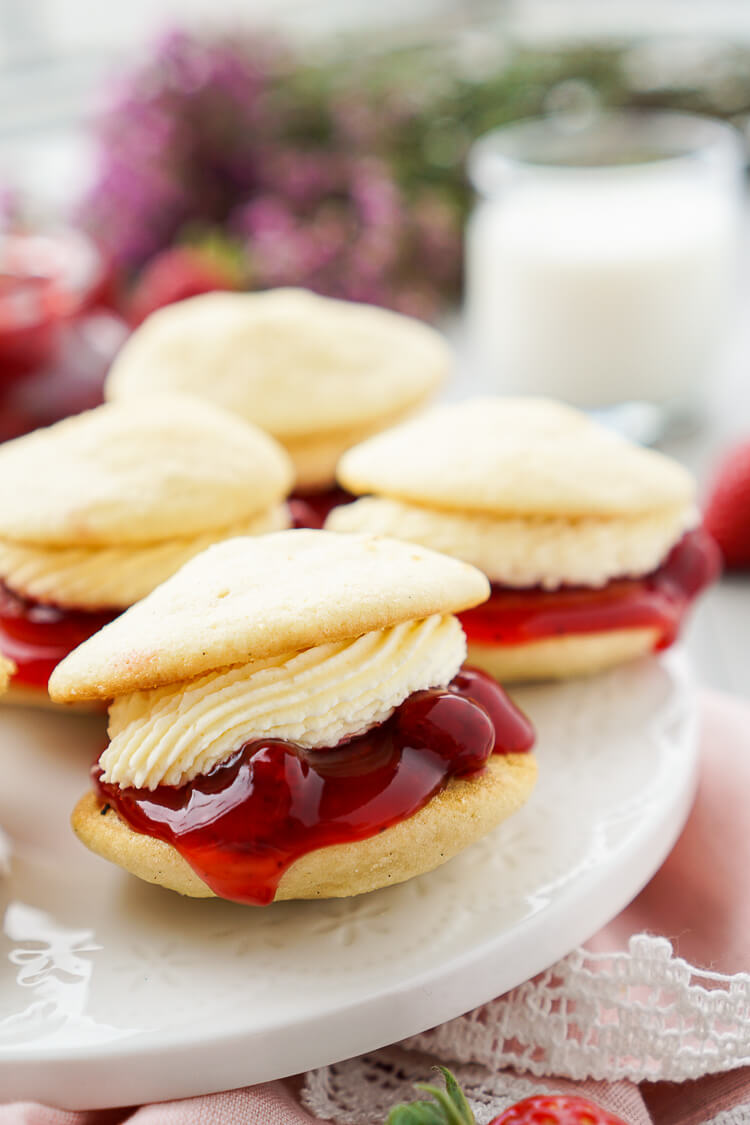 Strawberries and Cream Whoopie Pies
These Strawberries and Cream Whoopie Pies are a fun summer twist on the classic New England treat!
Ingredients
Cake:
½ cup vegetable shortening
1 cup granulated sugar
3 large eggs
2 tsp vanilla extract
Paste of one vanilla bean
2 cup all-purpose flour
½ tsp salt
1 tsp baking soda
½ tsp baking powder
½ cup hot water
Filling:
2 cups heavy cream
½ cup confectioners' sugar
¼ cup instant vanilla pudding
2 cups strawberry pie filling (homemade or store bought)
Instructions
Cake:
Preheat oven 425 degrees F. Line a baking sheet with parchment paper and set aside.
Cream together shortening and sugar, scrape down sides and add large eggs one at a time, mixing in between. Mix in vanilla extract and paste.
Combine flour, salt, baking soda, and baking powder in a medium bowl and mix into the wet ingredients in two to three batches until fully combined.
Mix in the hot water until completely combined.
Use a 1.5 tablespoon scoop to scoop batter onto the prepared cookie sheet, leaving 3 inches between each scoop.
Bake for 5 to 6 minutes, tops should spring back when touched. Remove from oven and allow to cool on a cooling rack. Bake up remaining cakes.
Filling:
Whip heavy cream, confectioners' sugar, and pudding mix on medium-high speed until light and fluffy.
Pipe filling onto half of the cakes and top with a spoonful of the strawberry pie filling. Sandwich together with a clean half of cake.