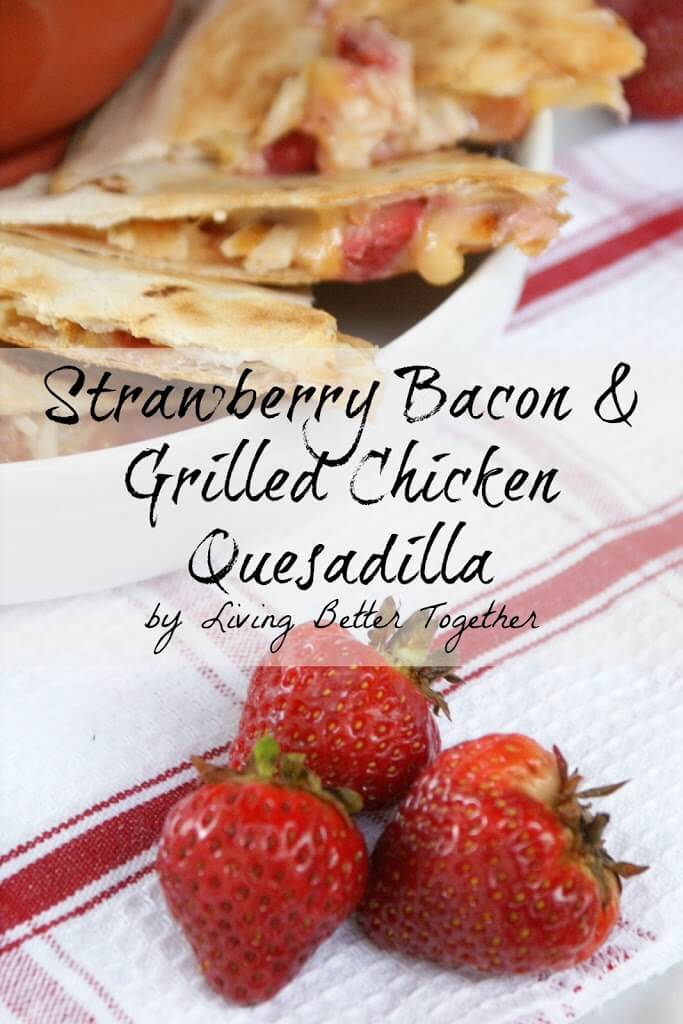 It's strawberry season and I've had all kinds of ideas for recipes to use them in. I want to make jam, but the weather hasn't been very cooperative and I haven't gotten a chance to get out and pick any yet, hopefully this weekend I'll be able to.
Last Saturday when we went to the store I snagged the last quart of local berries. We were also getting stuff to make breakfast, so there it was in my cart, the perfect pair, strawberries and BACON! Matt thought I was crazy for wanting to throw these flavors together, but after a successful meal, I've decided berries and bacon were meant to be! The saltiness of the bacon and the ripe sweetness of local strawberries dipped in smooth and creamy sour cream was absolutely delightful! Call me crazy… but it was crazy good! The chicken and cheese didn't hurt either!
Did you know that strawberries and sour cream are one of those weird pairings in food that go really well together. Here's another recipe from The Kitchn that pairs the two together that I am dying to try!
Random fact: I didn't eat pork for 5 years, I still really don't, except bacon, bacon is amazing, and I think my love for bacon is the only thing that confirms me and my brothers are related. Seriously though, we're a bunch of little bacon addicts!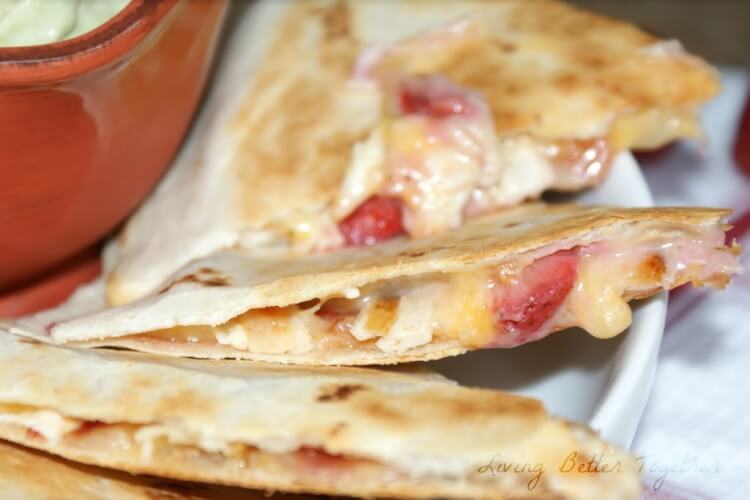 4 Tortilla Shells

1 Chicken Breast

1 cup Fresh Strawberries

3 Strips Bacon

1 cup Mexican Blend Shredded Cheese

1 /2 cup Sour Cream

1 Clove Garlic

Salt

Pepper

Cilantro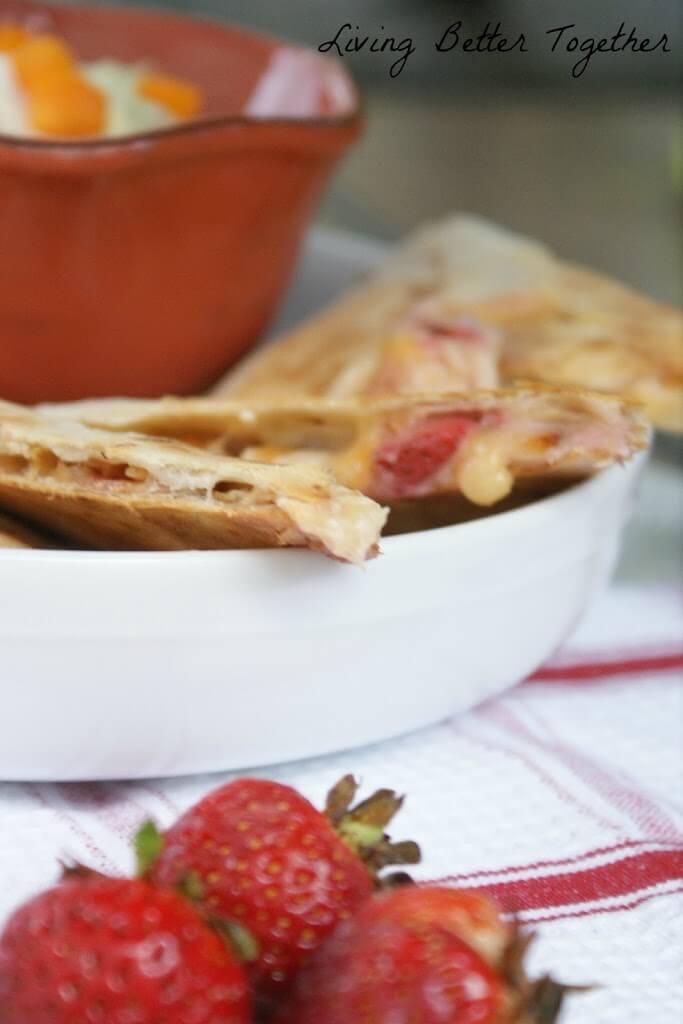 Grill chicken breast.

Cook bacon.

Dice bacon and strawberries and shred grilled chicken.

Heat pan on medium heat, once pan is hot place 1 tortilla in the pan.

Sprinkle 1/4 cup cheese on the tortilla.

Spread half of the shredded chicken over the the cheese.

Layer half the bacon and strawberries on the tortilla.

Mince garlic and sprinkle on tortilla. I use Tastefully Simple's Garlic Garlic.

Add some cilantro, salt, and pepper to taste.

Sprinkle on another 1/4 cup of cheese.

Place another tortilla on top and press down evenly allowing the cheese to grab onto everything to hold it together.

Once the bottom tortilla has a nice golden color, flip the quesadilla. I recommend using a long knife to do this to help hold the quesadilla together.

Once cheese has melted and the other tortilla has browned, remove it from pan, cut it up, grab the sour cream and you're ready to go!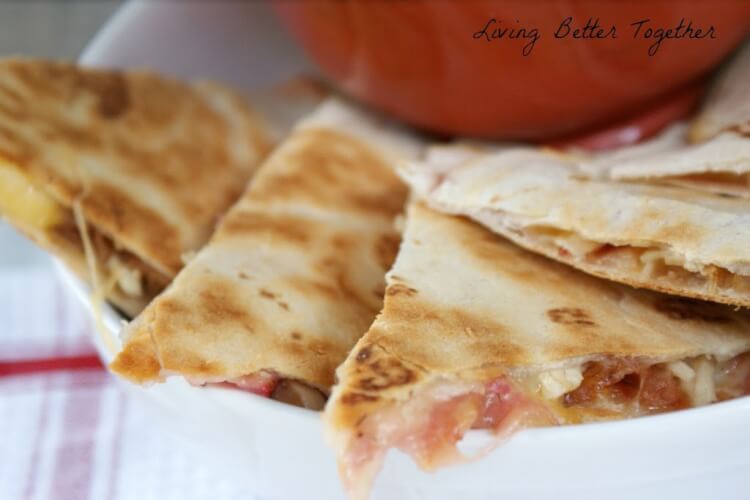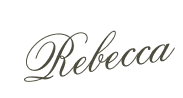 Linked up at:
I love to blend my traditional Maine roots and millennial imagination. I have a serious sweet tooth, an Audible addiction, and I'm always up for exploring new places!