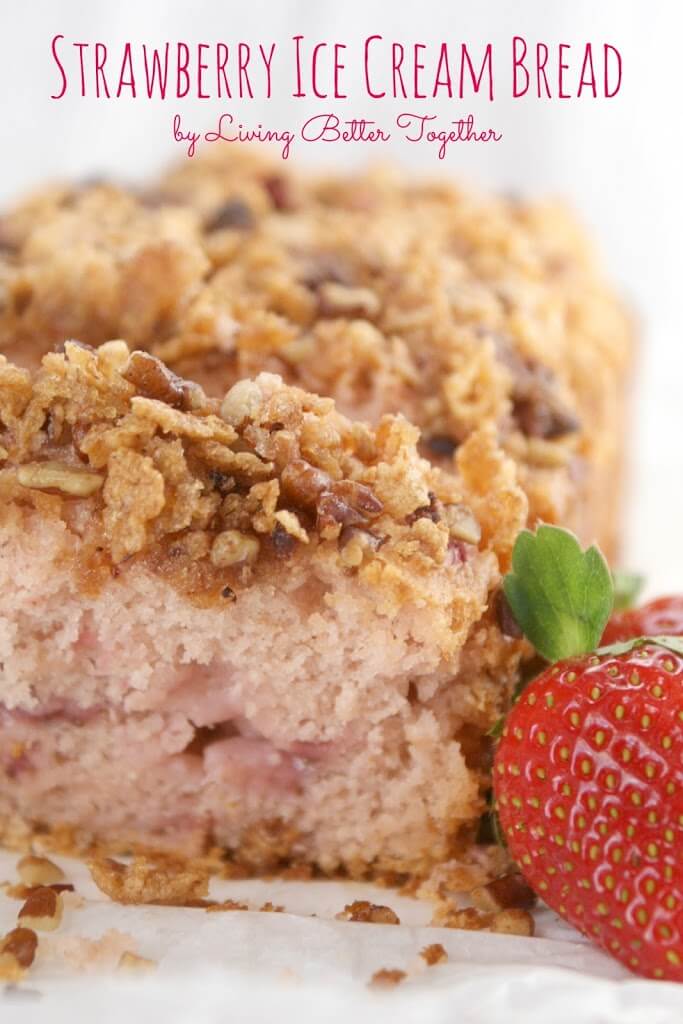 Yup, it's time for another Ice Cream Bread. Ever since making my Funfetti Ice Cream Bread I've been dreaming of the possibilities! I've never had a good Strawberry Bread and I figured this would be the perfect way to change that.
Now we all know the key to an awesome bread is the topping; a sweet, crunchy, buttery topping. Normally I make a traditional streusel topping for my breads, but I wanted to mix it up and do something a little different for this one. Special K with Red Berries. It seemed like the perfect addition to this great recipe, I added some brown sugar and pecans and it was phenomenal.

I made a Homemade Butter to go with the bread and the two together were amazing! Seriously though, we were all in awe of how good this bread came out! I'm pretty sure we'll be making it over and over again for years to come, it was THAT good!
This bread was so easy to whip up and the end results were spectacular. Moist sweet bread with a crunchy topping and creamy butter, I could have eaten the whole loaf myself, but I was nice and shared. This would be the perfect bread for Easter or great for a weekend brunch.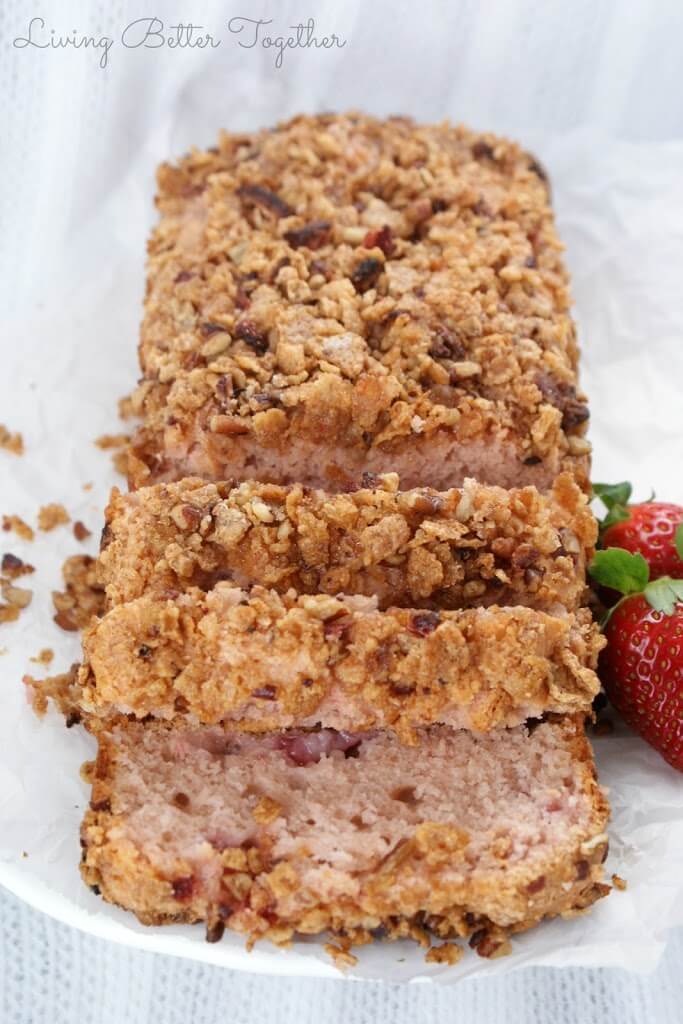 Makes 8 x 4 loaf
Ingredients:
2 cups (1 Pint) Creamy Strawberry Ice Cream, I used Friendly's
1 1/2 cups Self Rising Flour
10 Strawberries, cored and chopped
1 cup Special K with Red Berries
1/2 cup Chopped Pecans
1/4 cup Brown Sugar
4 tbsp Butter (melted)
Directions:
Preheat oven to 350 F.
Grease an 8 x 4 bread pan.
Mix together softened ice cream and self rising flour until combined, fold in shopped strawberries.
Pour bread batter into bread pan and spread out evenly.
Crush Special K with Red Berries in a small bowl, mix in pecans and brown sugar.
Sprinkle topping evenly over the batter, drizzle butter over the topping.
Bake for 40 – 45 minutes.