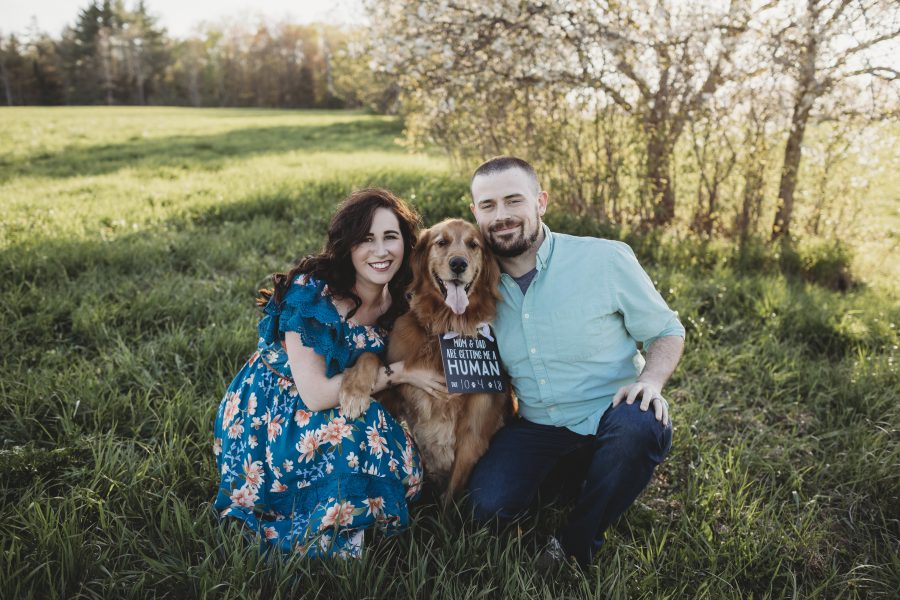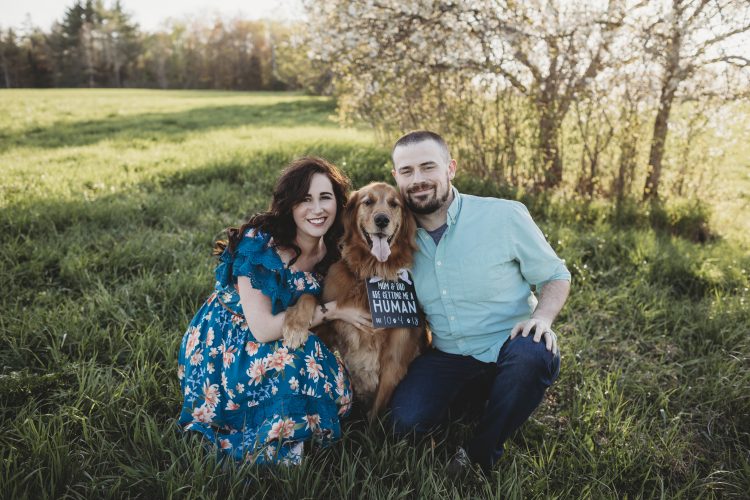 For the last three years I've been in Europe this week of the year exploring Scotland, Iceland, and Italy, this year we're embarking on a whole new kind of adventure!
I'm sure many of my regular readers have noticed that things slowed down around here (and on Instagram) in early March, well, that wasn't without reason, because I've been keeping a big secret for four months… FOUR! How did I do it, I'm not sure, but it's time to spill the beans because a Sugar Baby is on the way!
Yep, I'm 20 weeks pregnant and couldn't be more excited about this journey we're on. But because we waited so long to share this news here on the blog, I'm going to do a little backtracking, I'll be sharing my First Trimester Bumpdate and our Gender Reveal photos soon, but for now, here's a little update.
We are so excited about our coming addition and many of our family members will tell you it's been a long time coming. Sometimes I think they forget that even though Matt and I have been together for 13 years, I'm only 28.
We've always been planners and we waited for a number of reasons, but most of all, we waited until we felt it was the right time, and luckily, we didn't have to try long after that! Which makes me so grateful because I have so many dear friends who struggle with infertility and loss and knew that it was very possible I could too (and still could in the future). So far, baby is healthy and growing right on track for an early October arrival!
This means that I'll be cutting back a bit on my travels this year and I'll be exploring New England and Eastern Canada this summer and staying relatively close to home.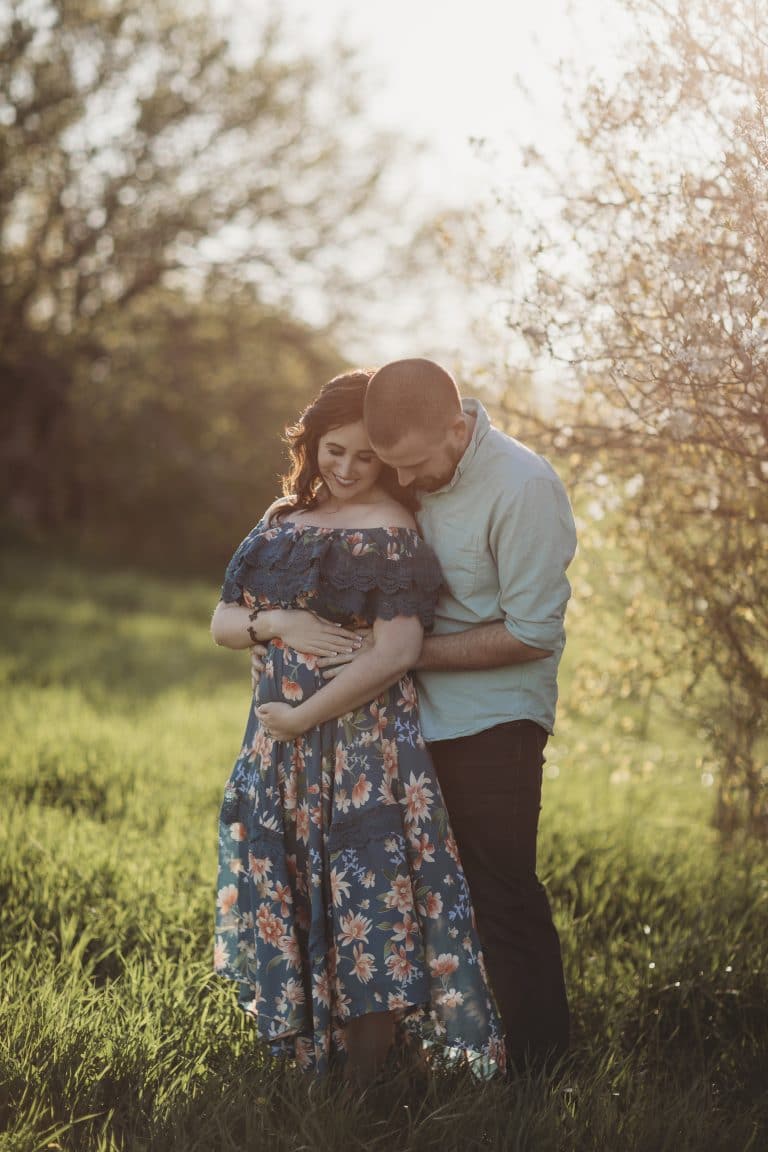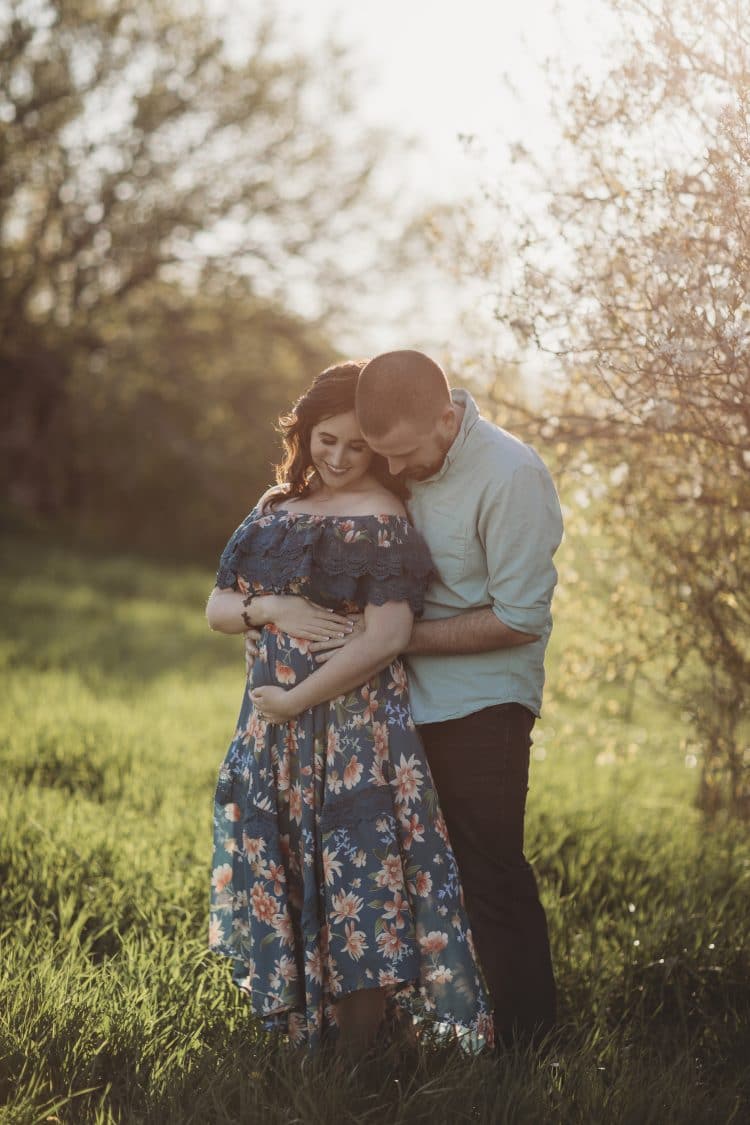 A few things that might be fun to know are:
I've never actually seen a positive pregnancy test. Most women find out they're pregnant with an at home pregnancy test. I happened to find out at my annual exam just two weeks after conception.
I had asked the nurse if I could give her a urine sample to test while I was with the doctor and she said yes, although, I truly didn't think I was pregnant at the time.
At the end of my appointment, she came in the room and told me I was pregnant, the first words out of my mouth were "holy shit" and that was the beginning of all this.
I had bought this dog tag for Shoester when we started trying so that I would have it when the time came to tell Matt. When I got home from the doctors I put the tag on Shoe's collar.
Shoester's new name tag had been sitting on the counter since we moved last summer, so when Matt got home I asked him if he could put the name tag on and then he saw Shoe's "Big Brother" tag, although, it was pretty obvious Matt knew what was happening before he even saw it. Nothing gets by him. We used the tag to tell our parents too.
We were going to wait until I was 12 weeks to tell our family, however, during our 10 week appointment, we managed to see three (THREE!) people we went to high school with in the waiting room, so we decided to tell them sooner before they found out from someone in the grocery store. Word can travel really fast in a small town.
We recorded our parent's reactions, Matt's Mom reacted just how we expected and you can see that in the video below, however, my mom was sitting too close to me when we told her so it was pretty much just her black t-shirt. But seriously, watch the video, it's pretty funny!
We've had the name picked out for almost 13 years! We picked it out only a few months into being together and we're so excited that our first child is a ______ and we get to use it! There was a strong second contender that we both love, but it's gender neutral and will be the name of our second child regardless.
So stay tuned to find out what Sugar Baby is and you can shop our outfits below the next photo!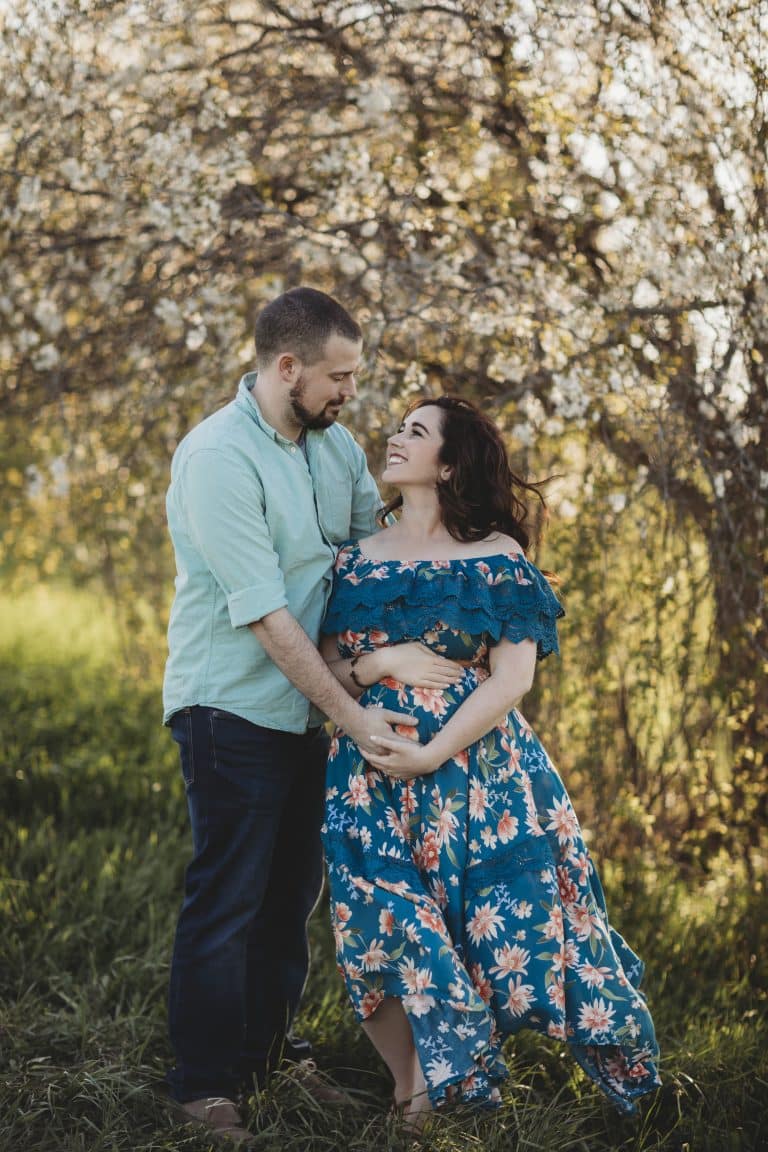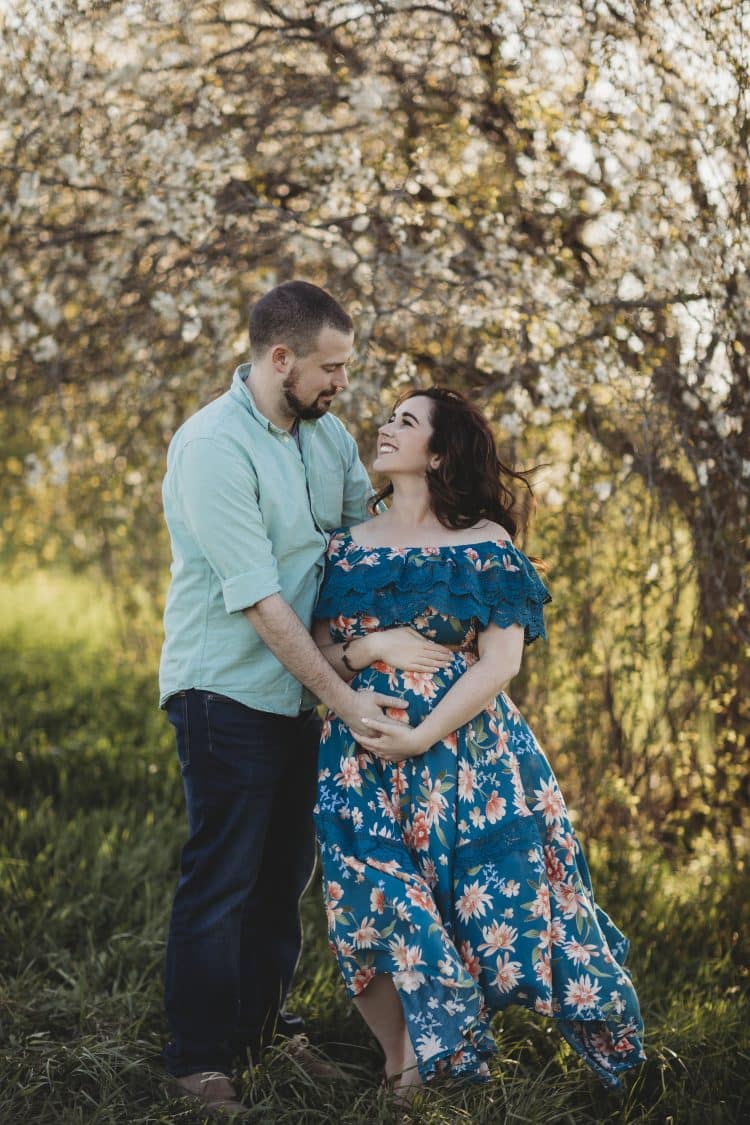 Photos by t.Dow Photography
Shop This Post:
My Dress is from TJMaxx and I just bought it last weekend. I'm wearing a small in the photos. My belt and sandals are things I've had for years, but you can find similar ones with the buttons below!
My Dress || My Belt (Similar) || My Shoes
I wanted Matt to be comfortable and he actually wore his outfit to work the day we took pictures, so at least he didn't have to go all out like our Paris Photos.
Matt's Jeans || Matt's Shirt (Similar) || Matt's Shoes
Shoester doesn't need much dressing up, but he had a big announcement to make so we got him a cute little sign from Babies R' Us, which is closing, but you can still find it online with the link below. You can also get a custom made one on Etsy, also linked. We also got him a neutral color collar for photos from Target.