Pesto is one of those things that can really make a dish stand out. Sure you can make a caprese panini, but you can also add pesto to that caprese panini… which would you rather have? If you said the first, well you just must not be a pesto lover, so you should just hop over and check out these Bourbon & Toffee Brown Butter Chocolate Chip Cookies, okay? For those of you who chose the latter like me, let's take our pesto to the next level with some Sun-Dried tomatoes!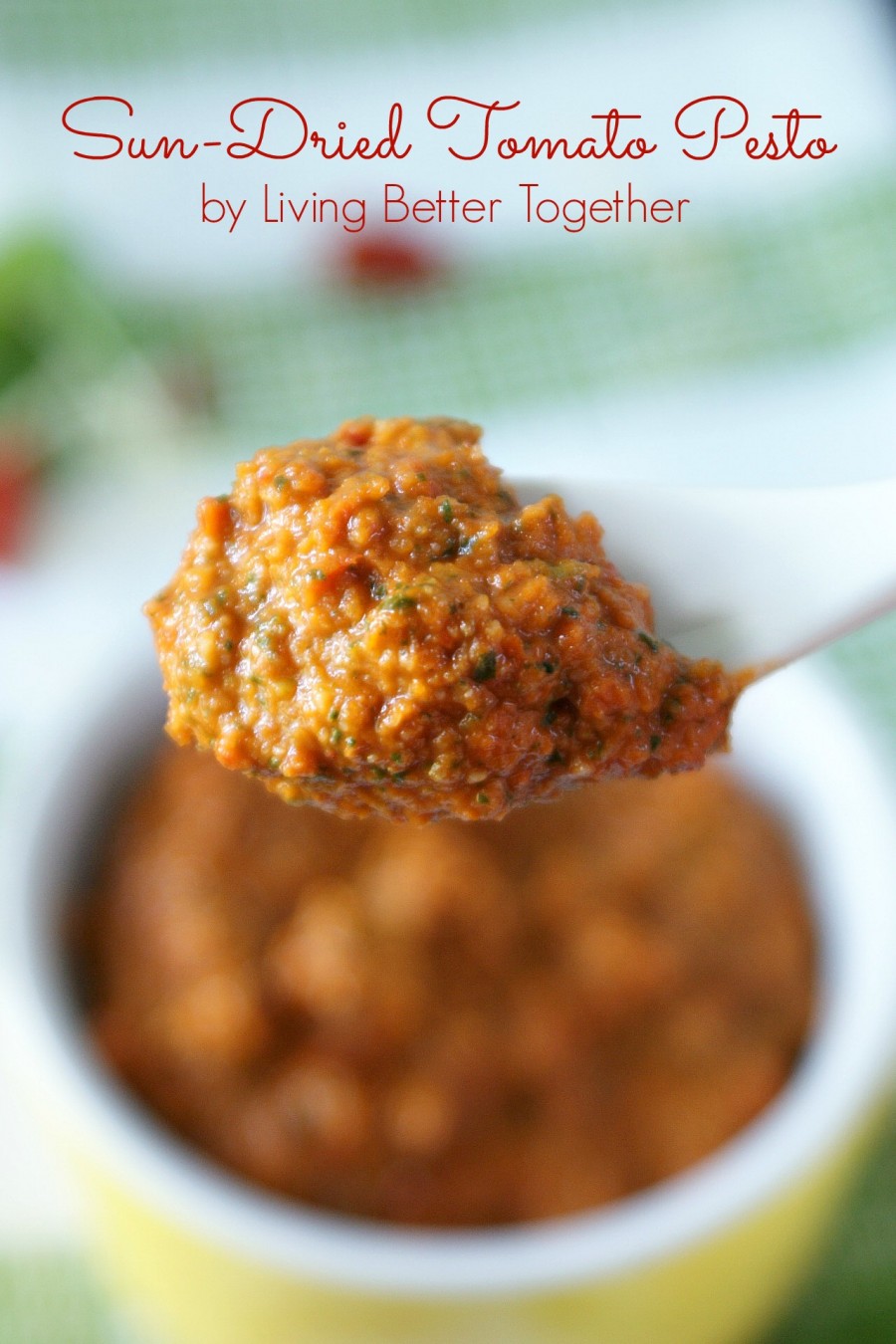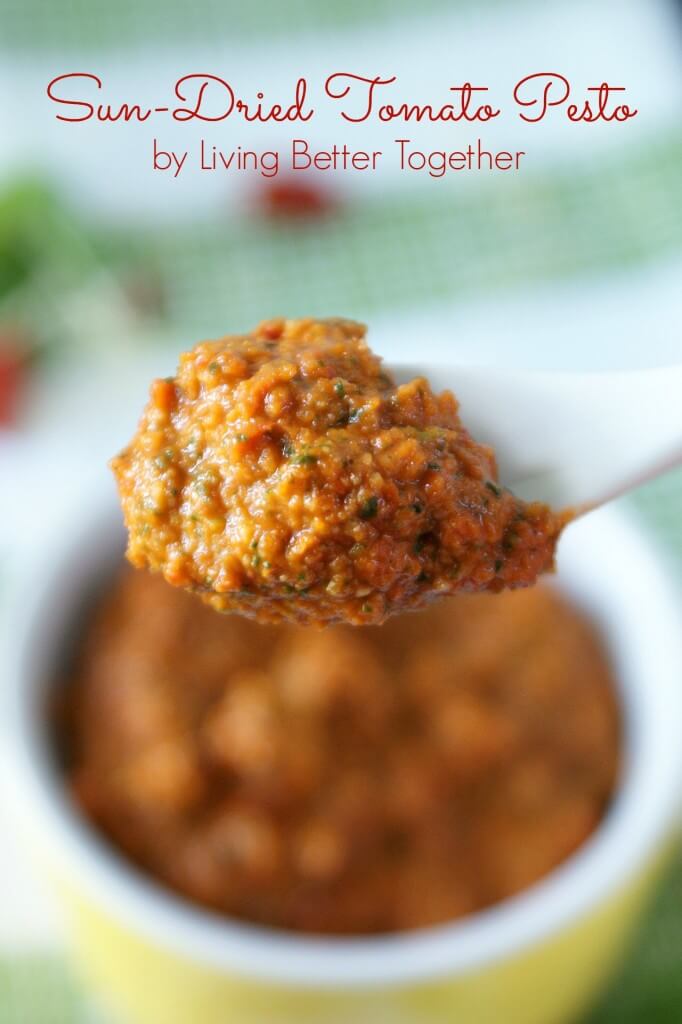 On my last trip to Trader Joe's I came across their Sun-Dried Tomatoes and I couldn't believe how amazing they looked. You know how most are either brown and dried right out or they're in a jar with a bunch of oil? Well TJ's weren't, they were in a sealed package and were nice and soft which makes them so much easier to work with. I had a ton of fresh basil and knew the two would make a great combo, so pesto it was! It has all the characteristics of a traditional pesto recipe but with a little extra acidity. You can make this Sun-Dried Tomato Pesto in mere minutes and then enjoy it on sandwiches, pizza, or pasta dishes!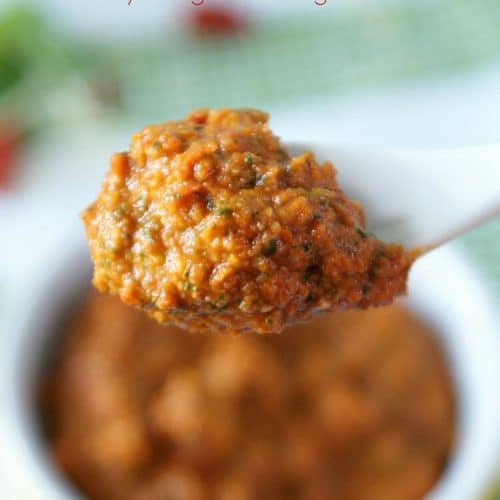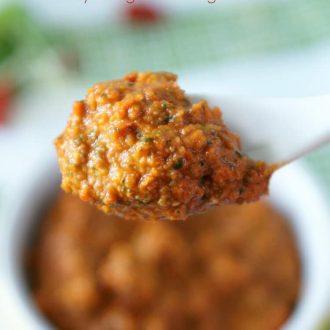 Sun-Dried Tomato Pesto
Add a little color an acidity to your traditional pesto to amp up your favorite dishes!
Print
Pin
Rate
Ingredients
Instructions
Toast pine nuts in a little olive oil in a pan over medium heat until golden.

Add sun-dried tomatoes, basil, garlic, and pine nuts,to a food processor and blend.

Add in cheese.

Add in oil slowly and pulse, you may need to add a little more a tbsp at a time until you reach desired consistency.

Add salt and pepper to taste.
Notes
Keep refrigerated and enjoy within 1 week or freeze for up to 3 months in an air tight container.