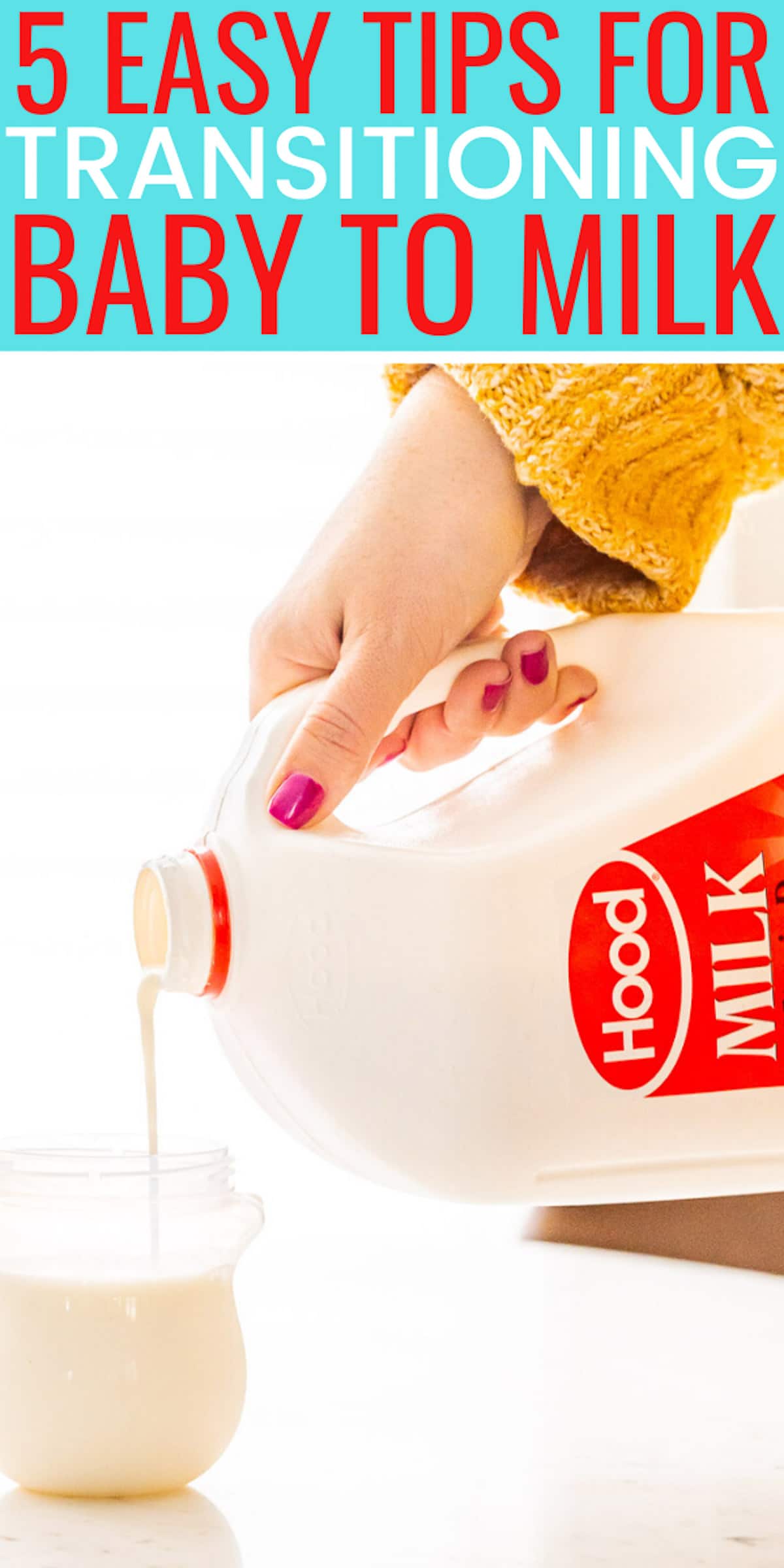 Transitioning Baby To Milk can feel like a daunting task for new parents, but it doesn't have to be a difficult process!
Here's a bit about my experience and how we switch my daughter from breastmilk and formula to whole milk.
This post is sponsored by HP Hood, all opinions are 100% my own.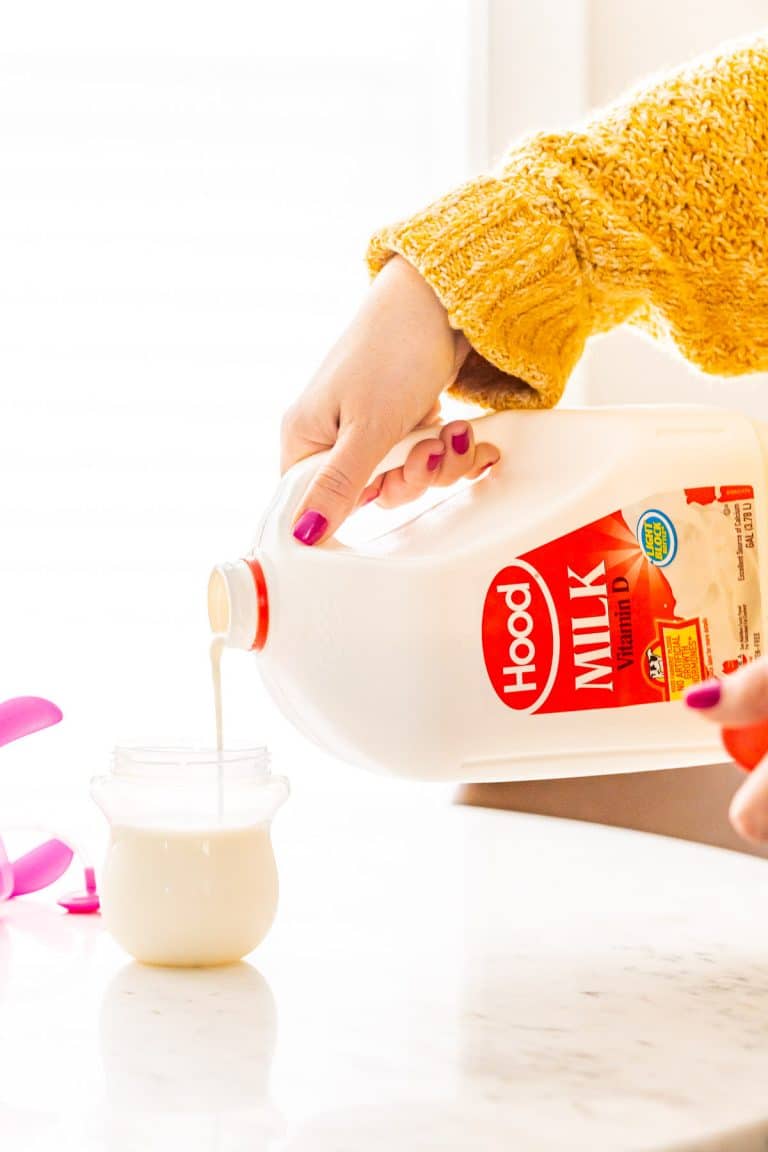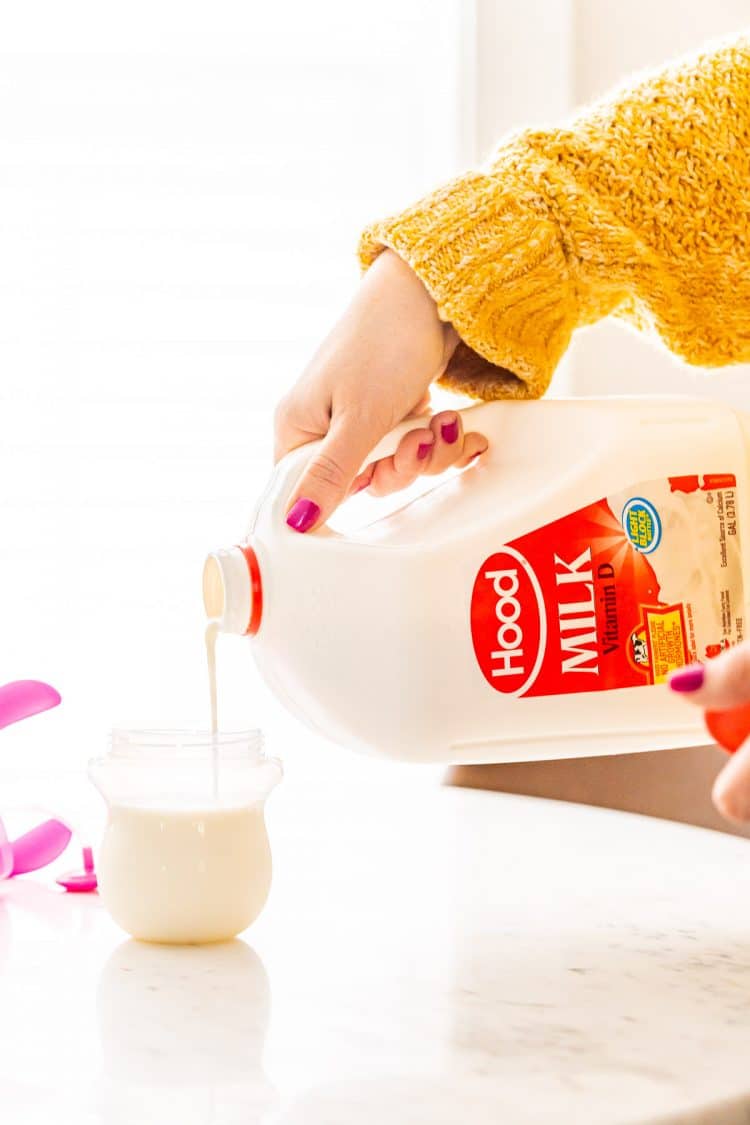 My daughter, Evie, is at a really fun age. She just turned one, and she's definitely got her own little personality. The older she gets, the more we get to experience with her, from summer beach trips to apple picking afternoons.
But one of my favorite things has been introducing her to new foods. As an avid baker and foodie myself, it's interesting (and hilarious!) to see her reaction to new tastes and textures.
You may have heard that "food before one is just for fun," but that's not necessarily true. Getting them used to eating and drinking more than just formula or breastmilk helps them develop important eating skills.
And now that Evie's one, she's going to need more nutrition, too. One of the things I knew I wanted in her diet was some full-fat vitamin D cow's milk!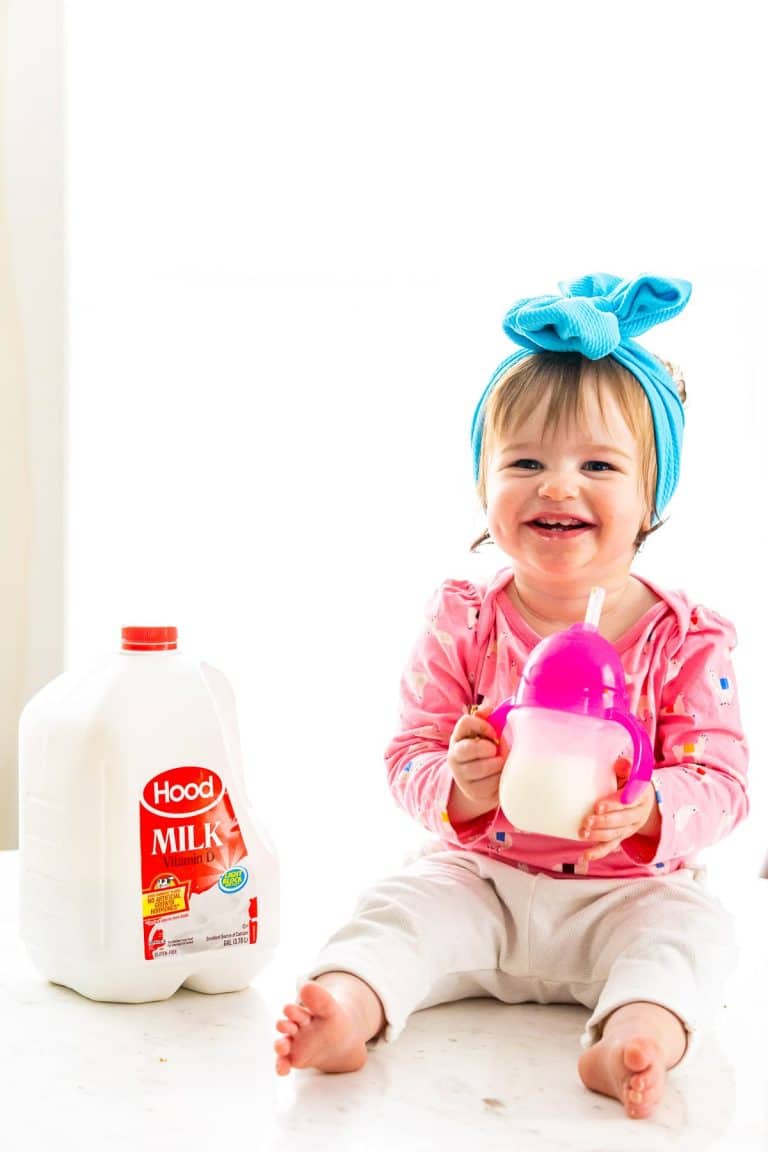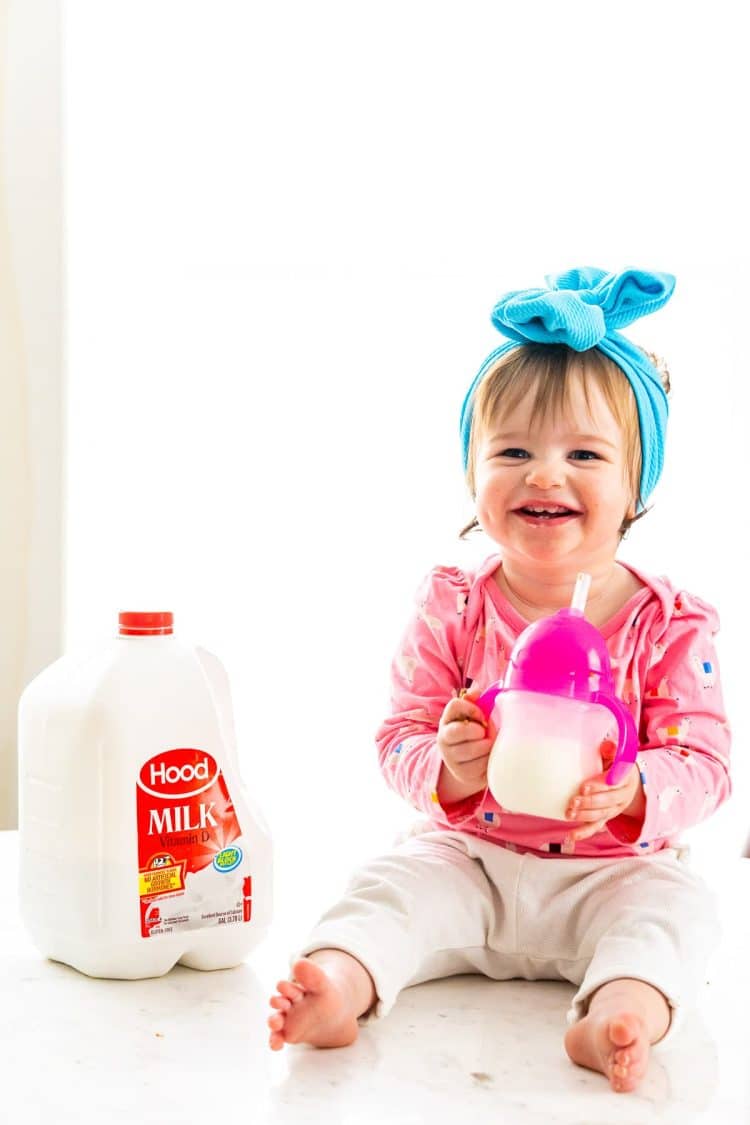 Why I Chose Hood Whole Milk
Whole milk has nutrition that children need, like 8 grams of protein and 9 essential nutrients per serving. It helps with brain development, bone health, and provides energy to keep their busy bodies going.
Of course, I'm super careful about what I choose to feed my baby. As a fan of Hood products, I knew their whole milk was the perfect supplement to my daughter's diet.
Hood is a company that's committed to producing top-quality dairy. Their milk is produced without artificial growth hormones and is tested for antibiotics.
In addition to safety, they make nutrition a top priority. Plus, the LightBlock Bottles ensure that exposure to light doesn't zap nutrients and enables milk to stay fresher for longer.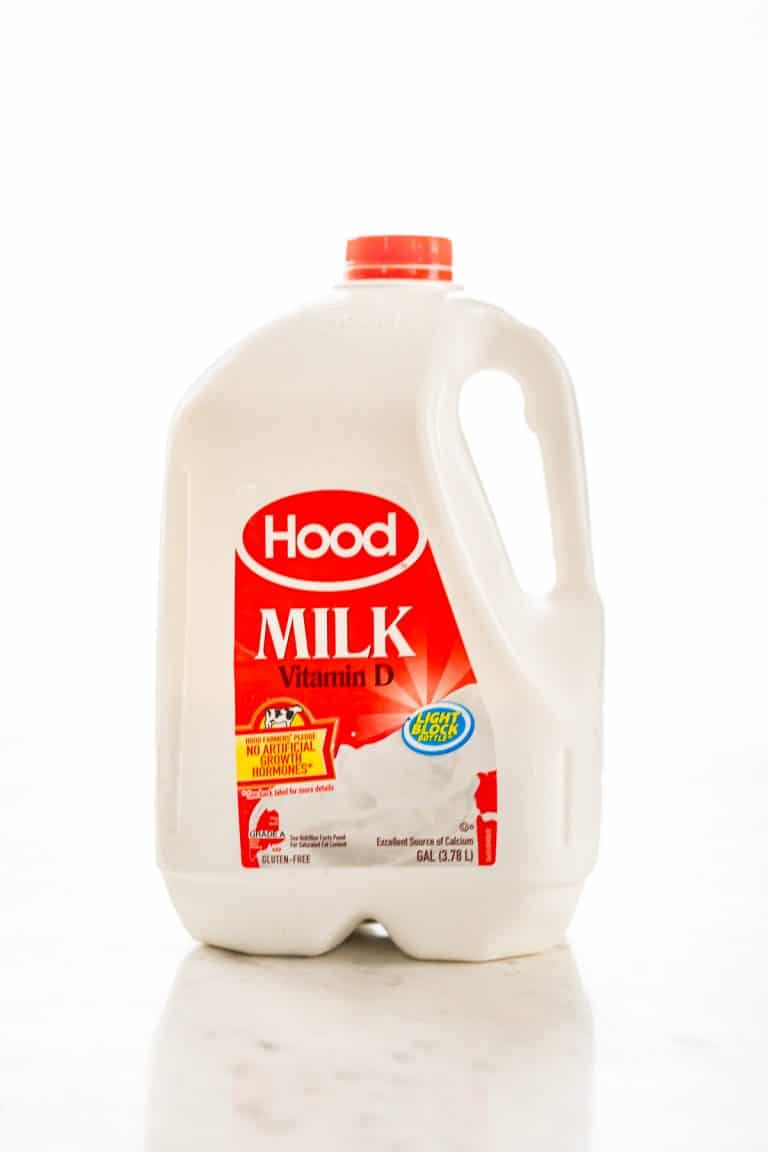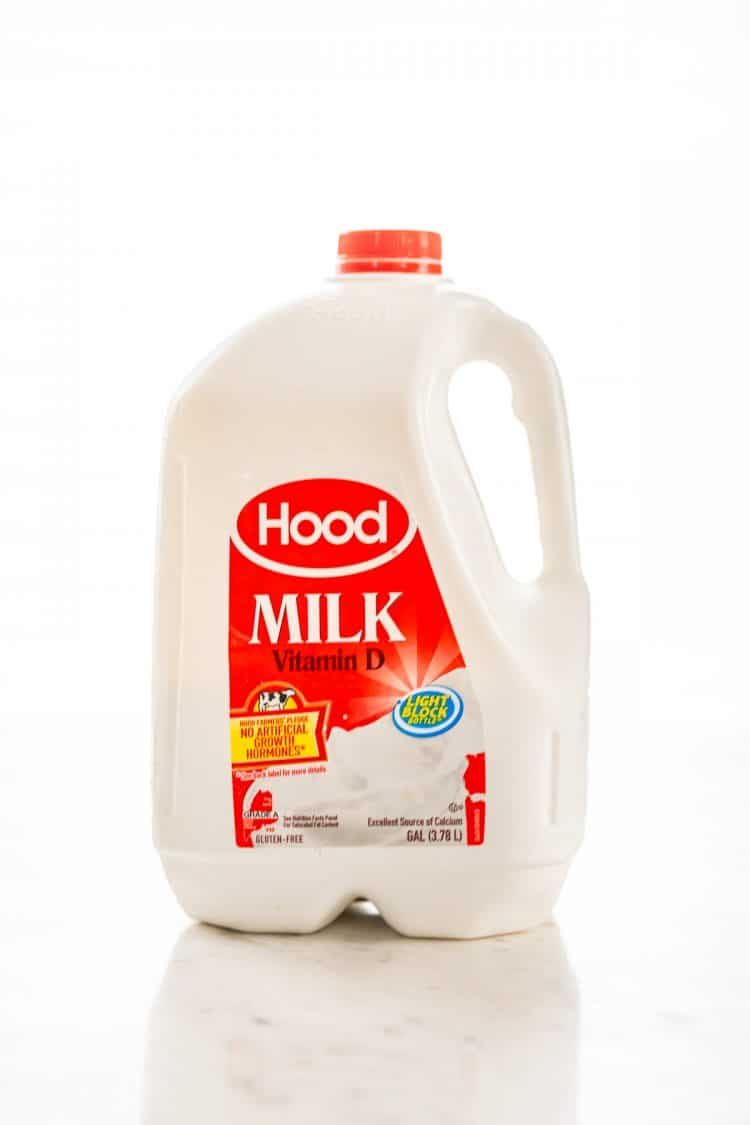 But all Evie knows is that it tastes delicious! So lucky for me, she was a pretty easy baby to transition. She went from straight breast milk to a mix of breast milk and formula. Just before her first birthday, we started giving her whole milk — and she loves it!
This gives me peace of mind, especially because Evie isn't a huge fan of meat. Now that she's on milk, it's nice to know she has a great source of protein in her diet.
One other thing that's awesome about Hood Milk? It's convenient! You can find it right in the dairy aisle at your local grocery store.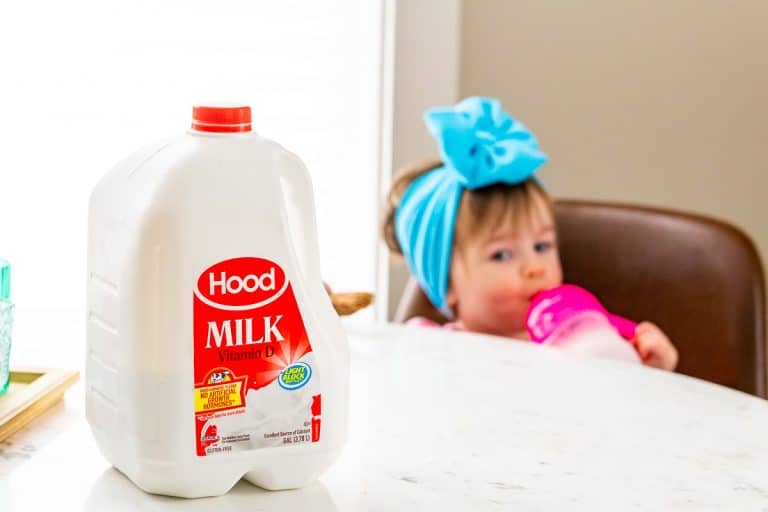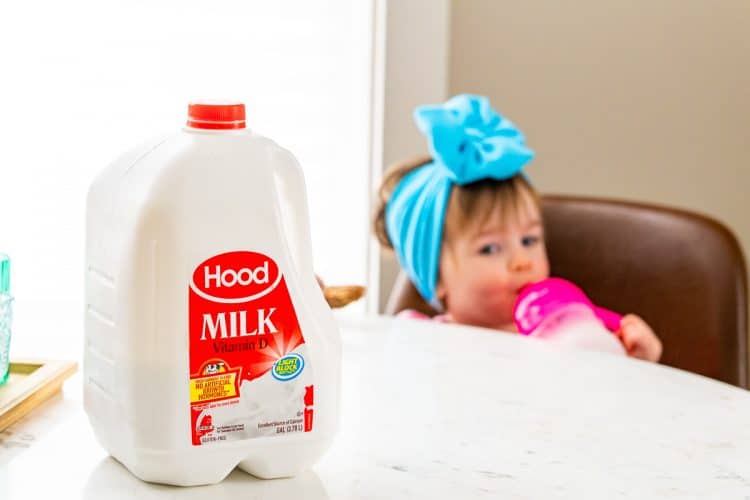 Tips For How To Transition Baby To Whole Milk
I'd like to share a few things that worked for us when we switched our daughter to milk in the hopes that it will help you make the transition too!
Check With Your Pediatrician: Every child is different and so is every parenting journey, so I highly recommend seeking advice from your Pediatrician before making the switch!
Wait Until One: Unless you get the go-ahead from your pediatrician (like we did) wait until your baby is one year old before switching them to milk.
Use Whole Milk: This milk has more fat and less sugar than other milks and will help the baby grow strong!
Make the Transition Gradual: Evie was almost exclusively fed breastmilk until she was about 8 months old, then we began supplementing with formula. She didn't have problems digesting either so around 11.5 months old, we began transitioning her to whole milk but adding a couple of ounces to breastmilk or formula and increasing over time.
Keep The Bottle Around: Don't change things up on your baby all at once, make the transition to milk first, then begin transitioning away from the bottle.
Offer Milk with Food: This step really helped Evie move over to the sippy cup. When we give her a bottle she knows "this is food", usually if we gave her just a sippy cup of milk she would throw it on the floor. But when we offered it with food, she would eat and sip away. It takes her longer to eat this way, but we like to let her be in control of her food which is why we did Baby Led Weaning starting at 6 months old.
I love watching how my little one continues to change (although, sometimes it feels like it's happening too fast!). When I fill her cup with Hood Milk, I know she's getting the balanced nutrition her growing body needs!