Planning a trip or pilgrimage to Jerusalem, Israel? Start here for ideas on what to see, do, and eat while in the Holy City!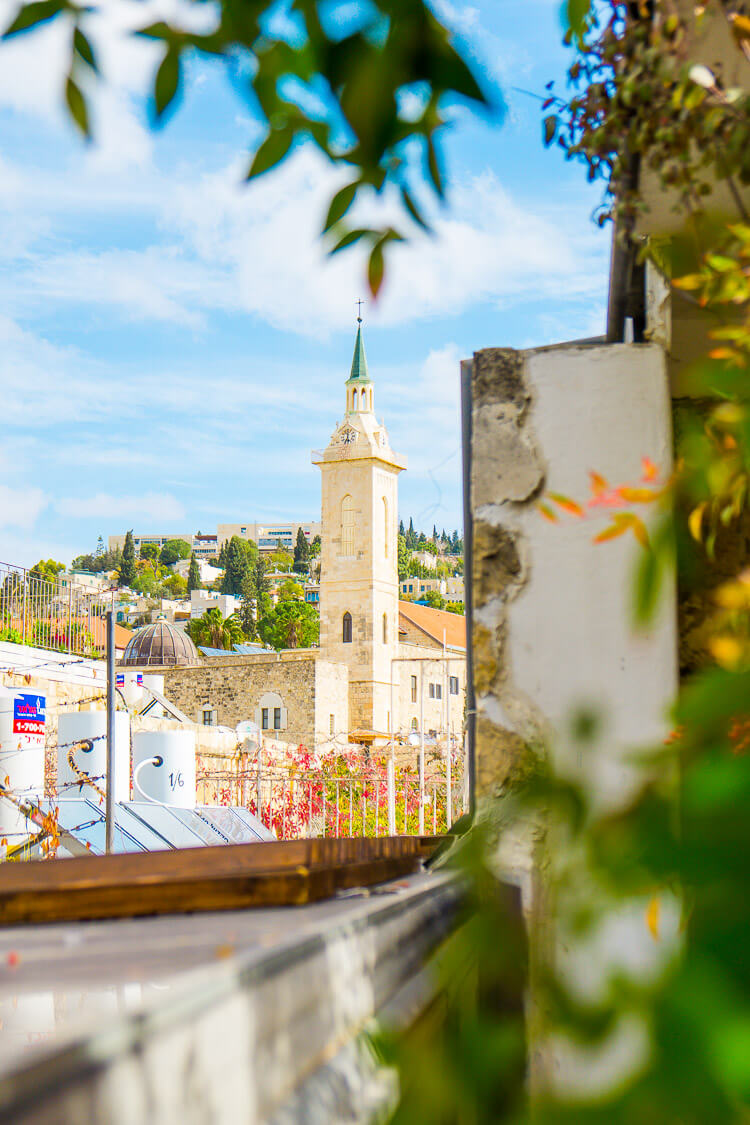 In the summer of 2007, I spent three weeks in Otisfield, Maine at Seeds of Peace International Camp. During those three weeks, I spent my days interacting with other teenagers from Maine, the US, Israel, Palestine, Jordan, and Egypt. Those three weeks would change me forever. I became even more open minded than I already was, I cried, I laughed, I danced, I learned, and I made friends. I got to listen to their stories of back home, of their families and their schools. For many of them, Jerusalem was a central piece of their lives, a city that both united and separated them, and I've wanted to visit it ever since.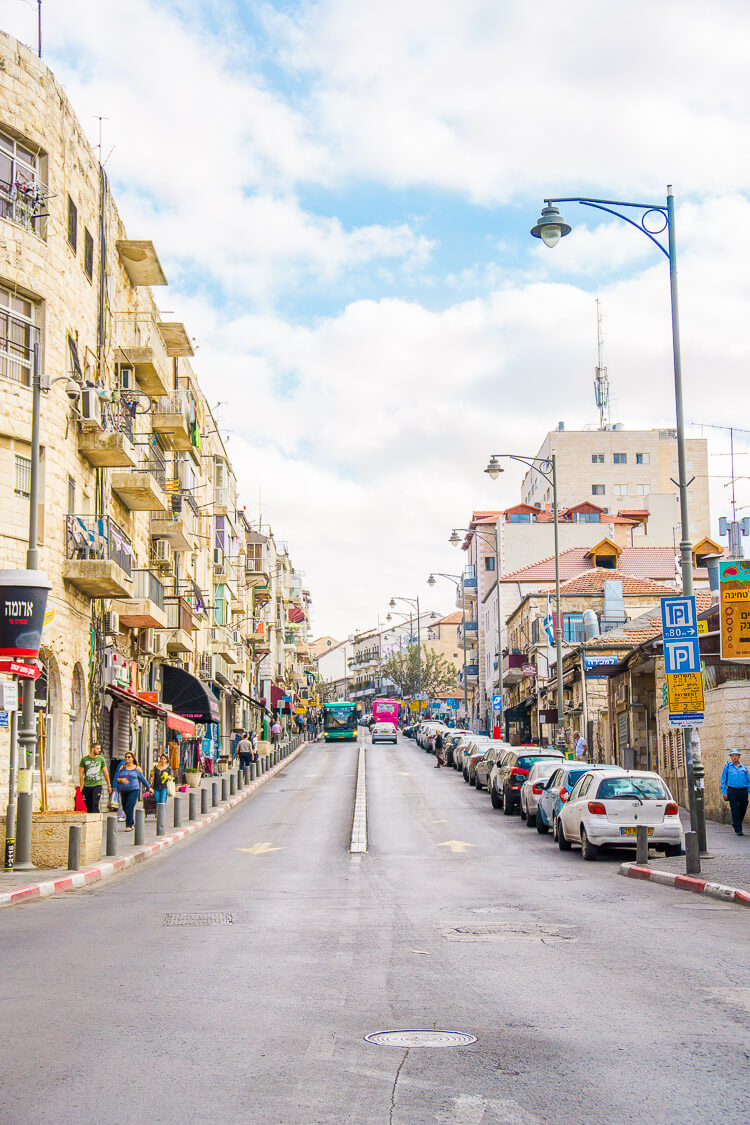 I wanted to visit this place that everyone described as the most beautiful city in the world; I wanted to visit this place that caused my friends and their families so much joy and so much pain. I wanted to see and feel it's history with my own eyes, my own hands, my own heart. I wanted to go to Jerusalem. Flash forward more than nine years, and I finally got my chance.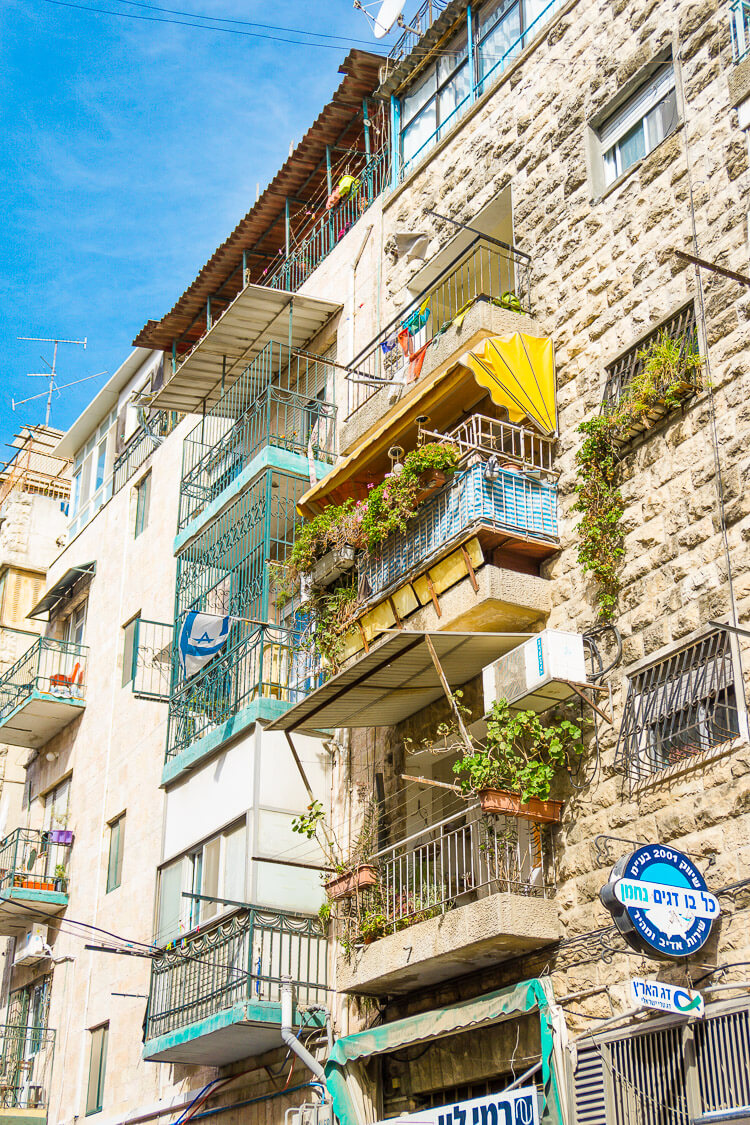 Jerusalem is unlike any city I've ever been to for more reasons than I can count. But what most stood out to me was its vibrancy. For a Middle Eastern city, you expect the neutral tones of the desert, the stone walkways, and walls, and that's all there. But layered above it are the bold colors of life and a thriving (yet strained) society. A 4000-year-old city with pops of today's culture and technological advances, and somehow – new and old – ancient and modern – Islamic and Jewish and Christian – blend for a city that will take your breath away at every turn.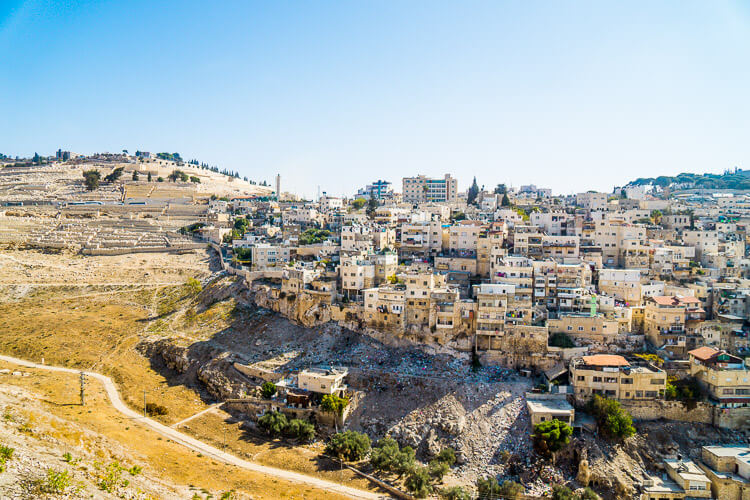 I'm sure many of you think Jerusalem and you think of religion, but the city is so much more than that. It's got a hot foodie underground, modern art, ancient civilizations, winding tunnels under the streets, and a movie theater that will blow your mind. Quaint neighborhoods and gorgeously detailed doors and gates everywhere you look. Friends and families are living life both within and outside the boundaries of religious beliefs. Many would liken it to an onion, layers upon layers are what lie in this city, and they're all waiting for you to visit a pull them back one by one.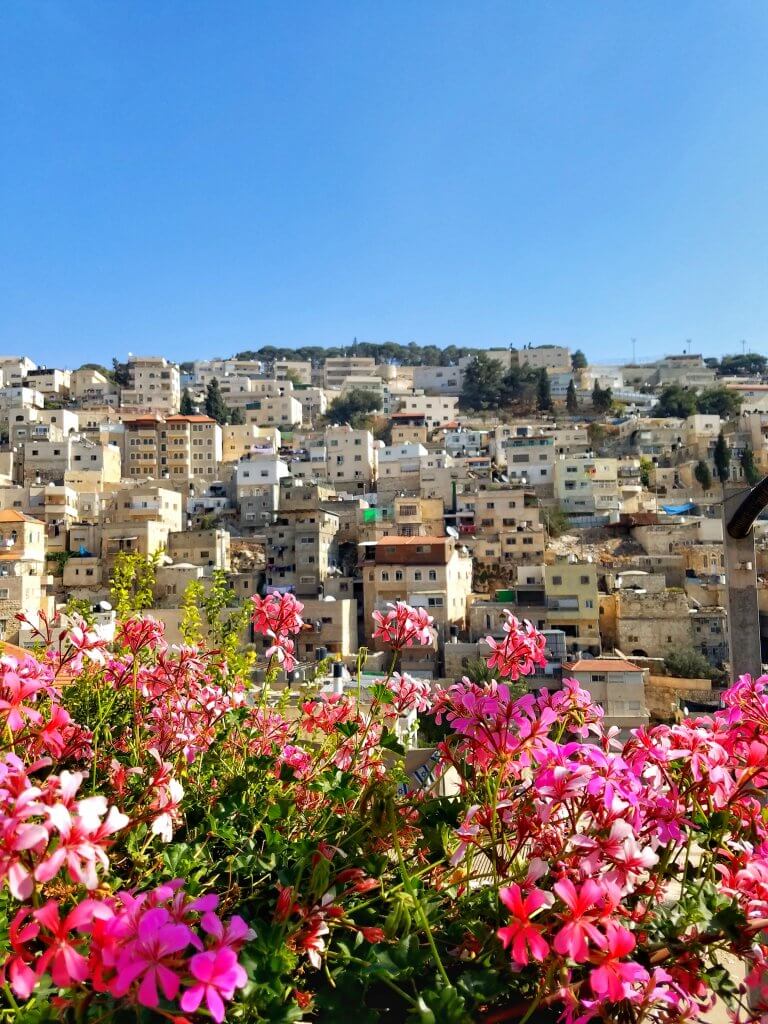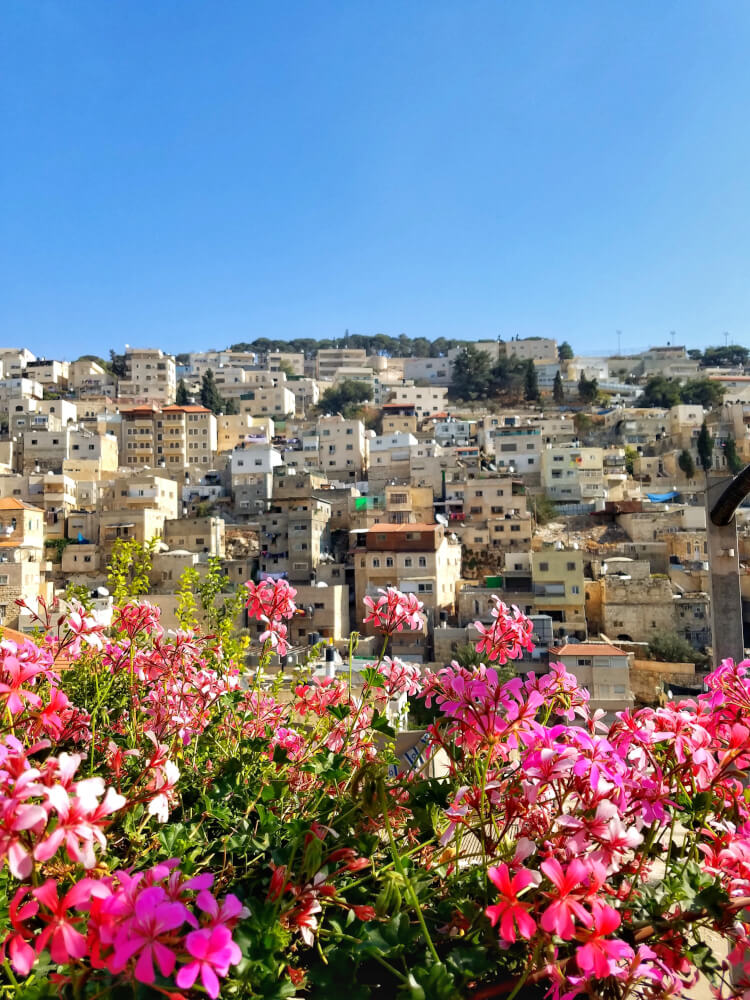 Jerusalem is one of the oldest cities in the world, but new life is being breathed into it each and every day, and with its mix of sacred sites and hopping nightlife, it's a city that's unique and worth a visit for anyone. Jerusalem is complex, and I couldn't even begin to really break it down in this post, or 10 posts, or even 100. And as always, I will do my best to leave politics out of it, to share the pieces of Jerusalem that I loved with you without bias or opinion outside of the reasons I enjoyed them.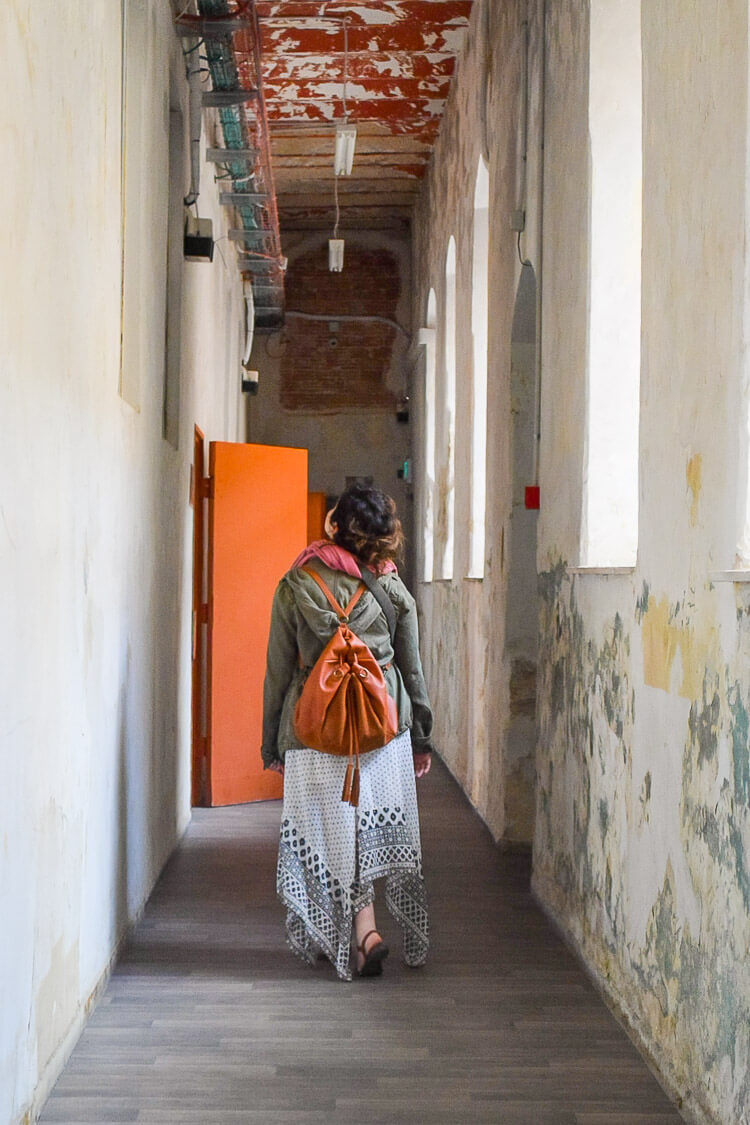 1. Walk the Ramparts of the Old City: Did you know that the Old City of Jerusalem is considered to be the most contested piece of real estate in the world? Did you know that its size isn't even 1 square kilometer and almost 40,000 people live within those walls? And as I'm sure you can imagine, it's quite the place. So before you hit the ground exploring, walk around the top of the ramparts to get your bearings and better acquaint yourself with the layout. There are two different paths you can take on the ramparts, the north, and the south. Plus, the walk has some incredible views along the way. Learn more about walking the ramparts of the Old City here.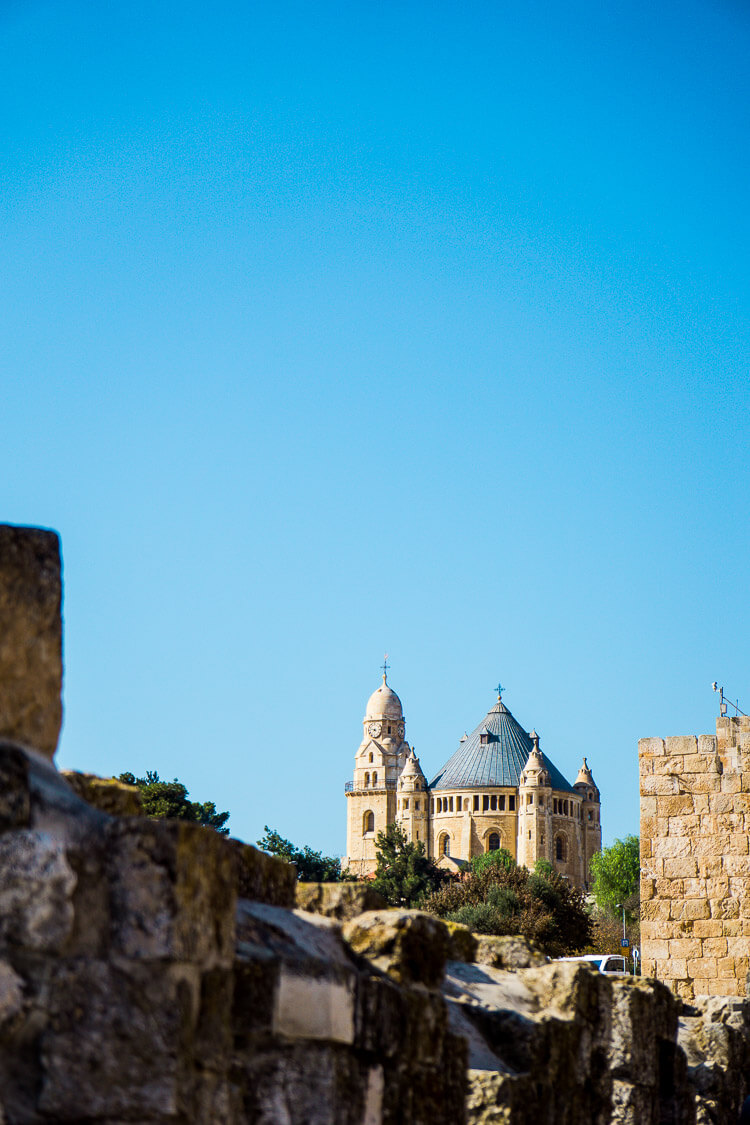 2. Tunnel Down in the City of David: After you get a bird's eye view of the "Old City," go underground in the actual old city. You see, the City of David is where life in Jerusalem began, but it's actually outside the Old City walls. In recent years, a massive archeological dig has been underway in the City of David, revealing the layer and structures of time in Jerusalem. You can take a tour through the tunnels underneath the city where you'll finish at the Pool of Siloam, best known as the place where Jesus sent the blind man to wash so he could see. Today, the City of David sits within Silwan, a Palestinian Territory within Jerusalem.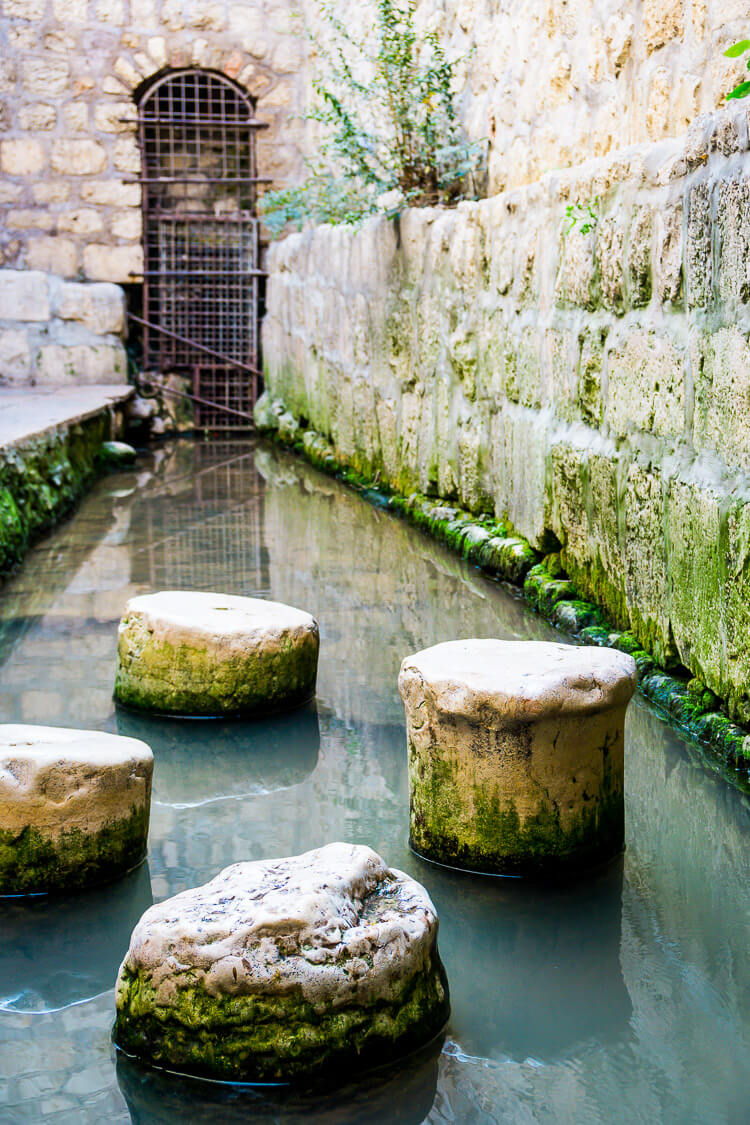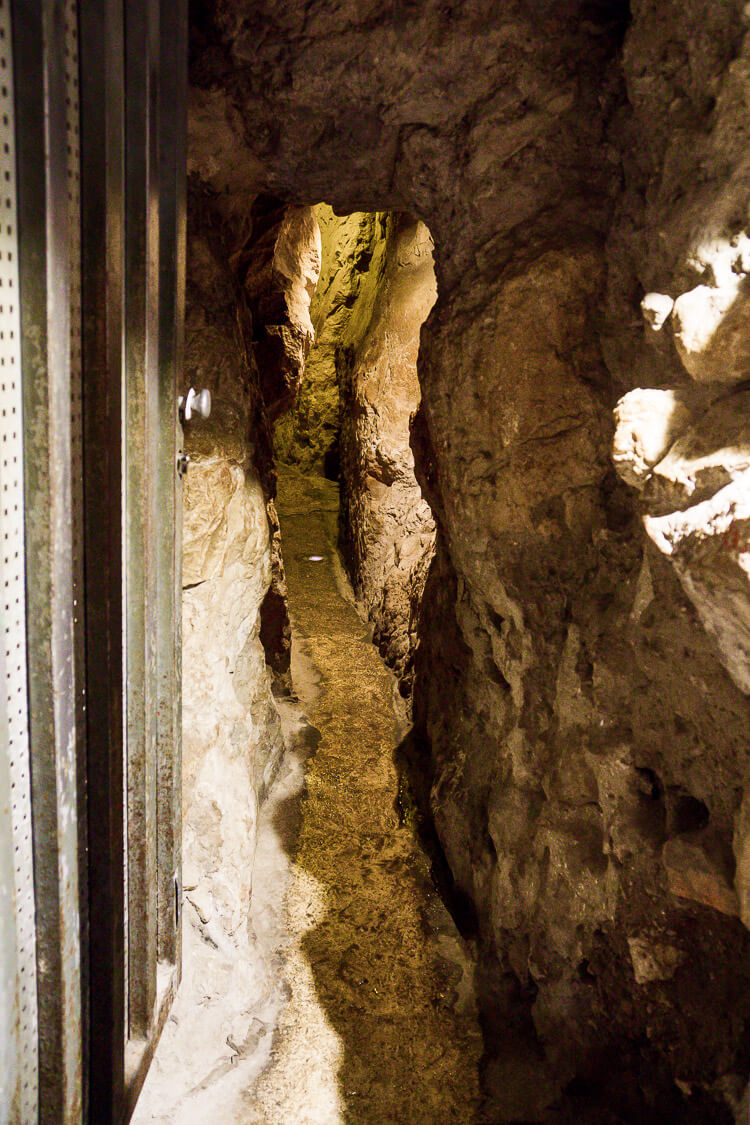 3. Leave a Note and Say a Prayer at The Western Wall: On your way to or from the City of David, make sure to visit The Western Wall just inside Dung Gate in the Old City. Due to government policies, The Western Wall is the holiest place Jews are permitted to pray, but regardless of your faith (or lack thereof), this is a place you need to visit. The wall is a UNESCO World Heritage Site and runs along the western site of Temple Mount (the Muslim Quarter), and a small portion has been segmented off for prayer, although the wall itself is much larger. The wall and surrounding area have a long and painful history, and I encourage you to do more research before you go.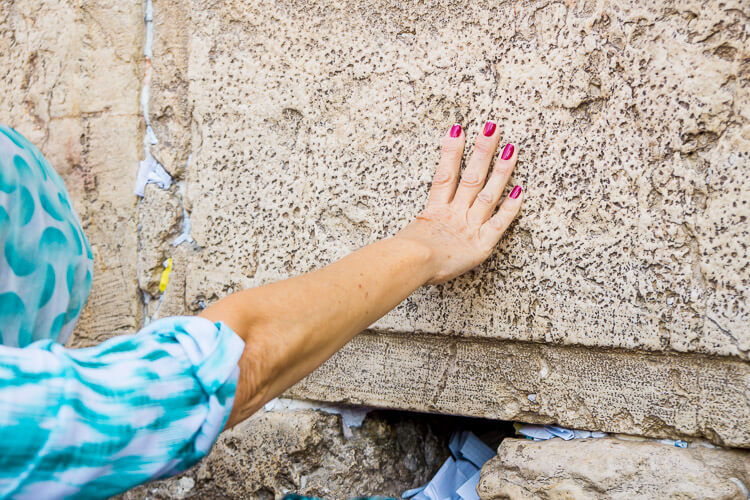 The Western Wall Plaza is divided by gender, if you're a woman, bring a scarf as you will need to cover your shoulders and chest, if you don't have one, they will give you one upon entering. If you're a man, you will need to have kippah (Jewish cap), if you don't have one, one will be provided to you upon entering. You will also have to go through security and metal detectors before entering the plaza.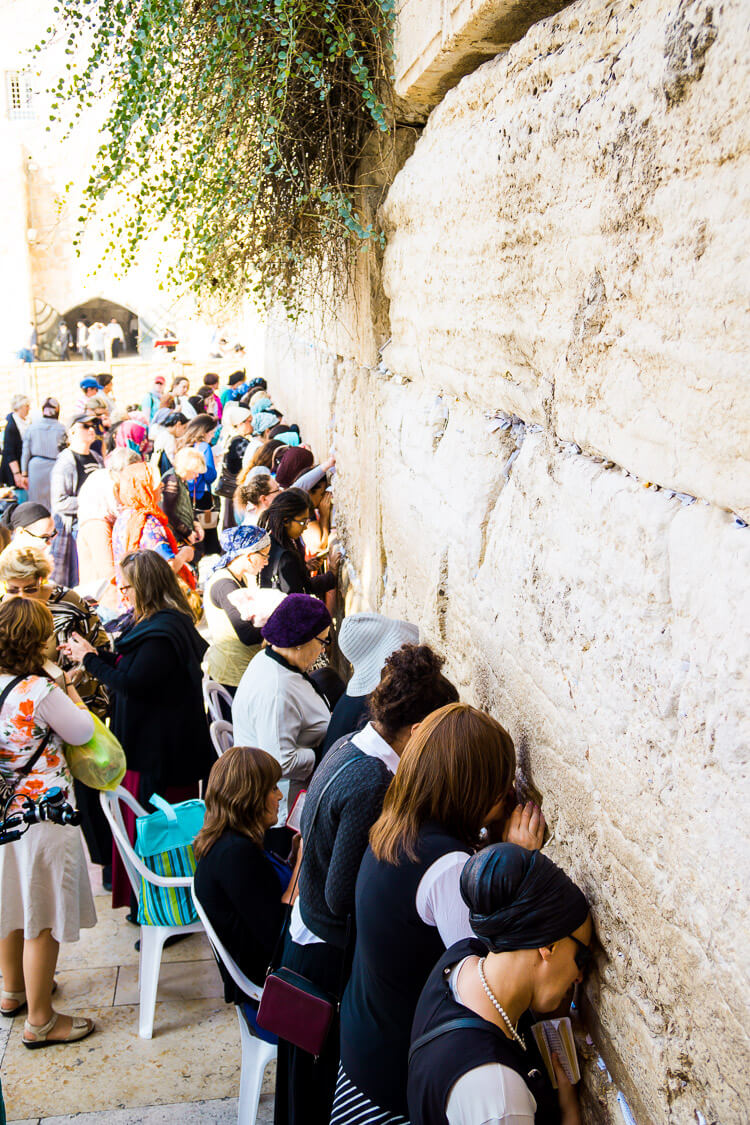 If you wish, bring a prayer written on a piece of paper to tuck inside the wall, twice a year the prayers are collected and buried on the Mount of Olives. You may also pray at the wall or in the many available chairs provided. If you believe in the power of prayer, then you can imagine how powerful this place feels when you're in its presence, you can feel a current – a cry – an emotion that lives in the air that can't be put into words.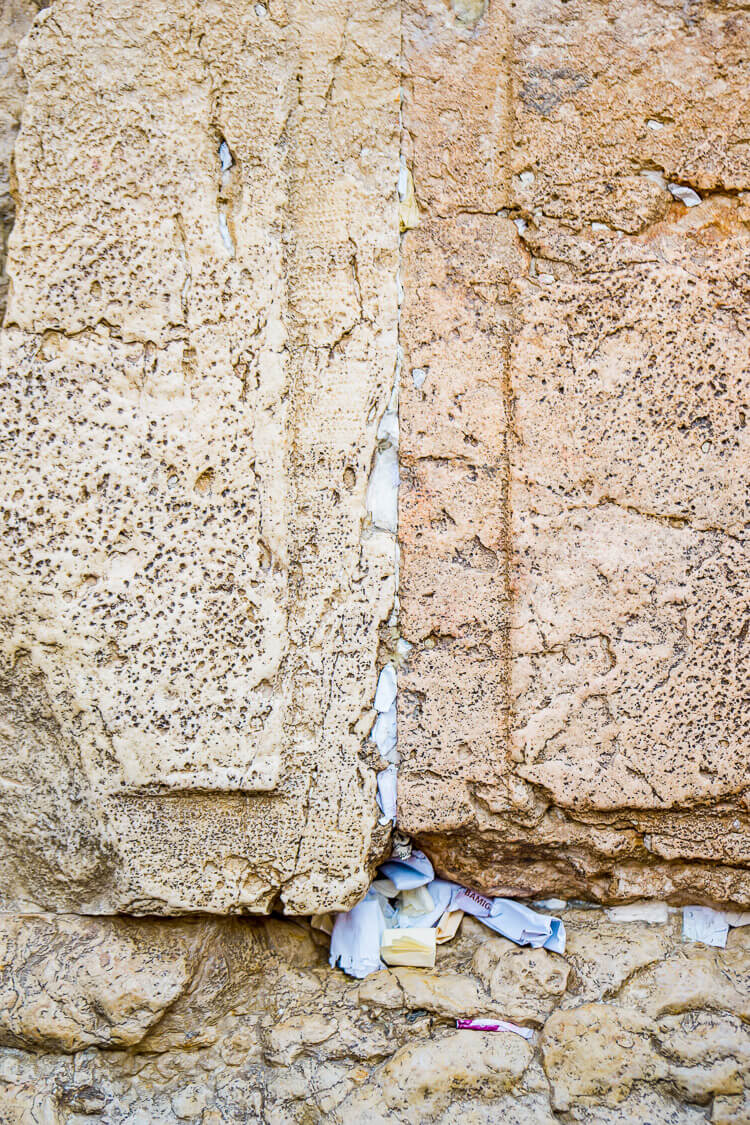 4. Explore the Shops in the Old City: Part of the Jerusalem experience is bartering with the shop owners. Keep in mind that most of the stuff is from China, you can buy Nativities that are hand carved in Bethlehem, but the shopkeepers are going to start at astronomical prices so start low and try to find a price you're comfortable with. And if you can't, walk away and try the next shop.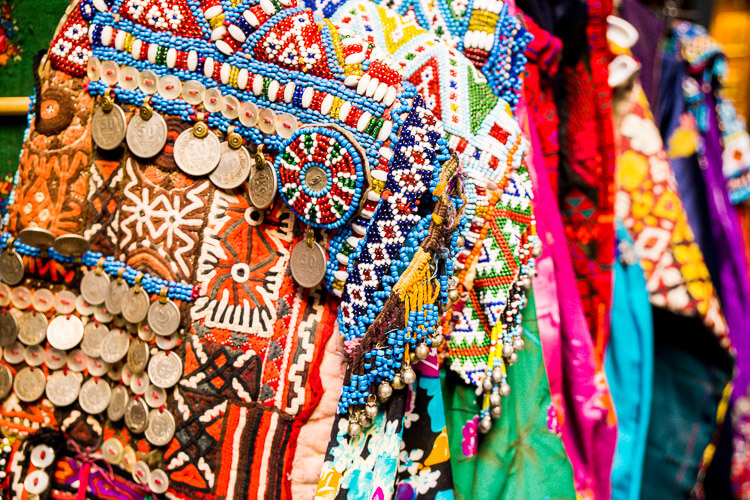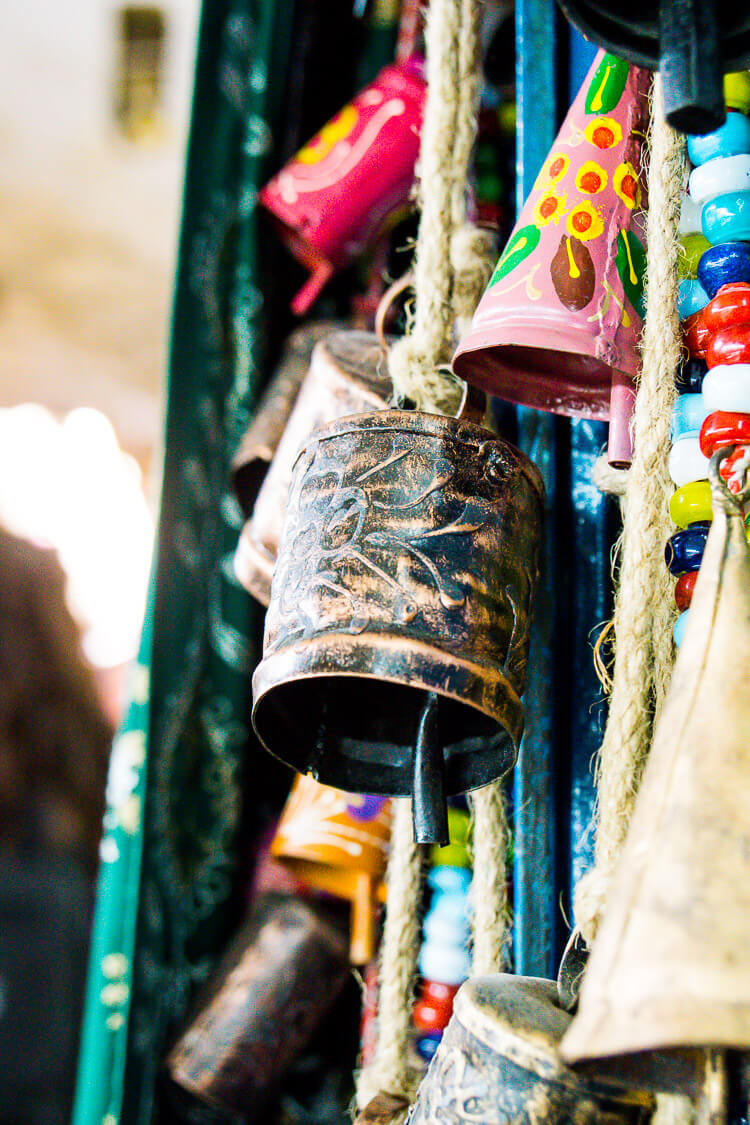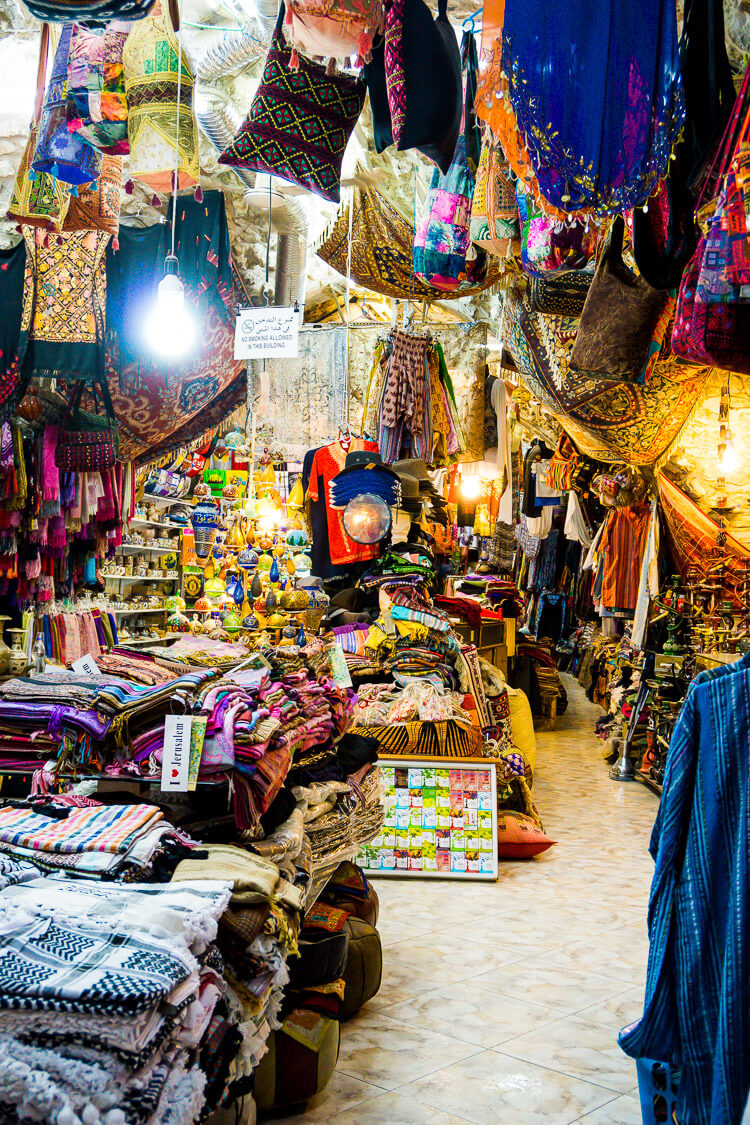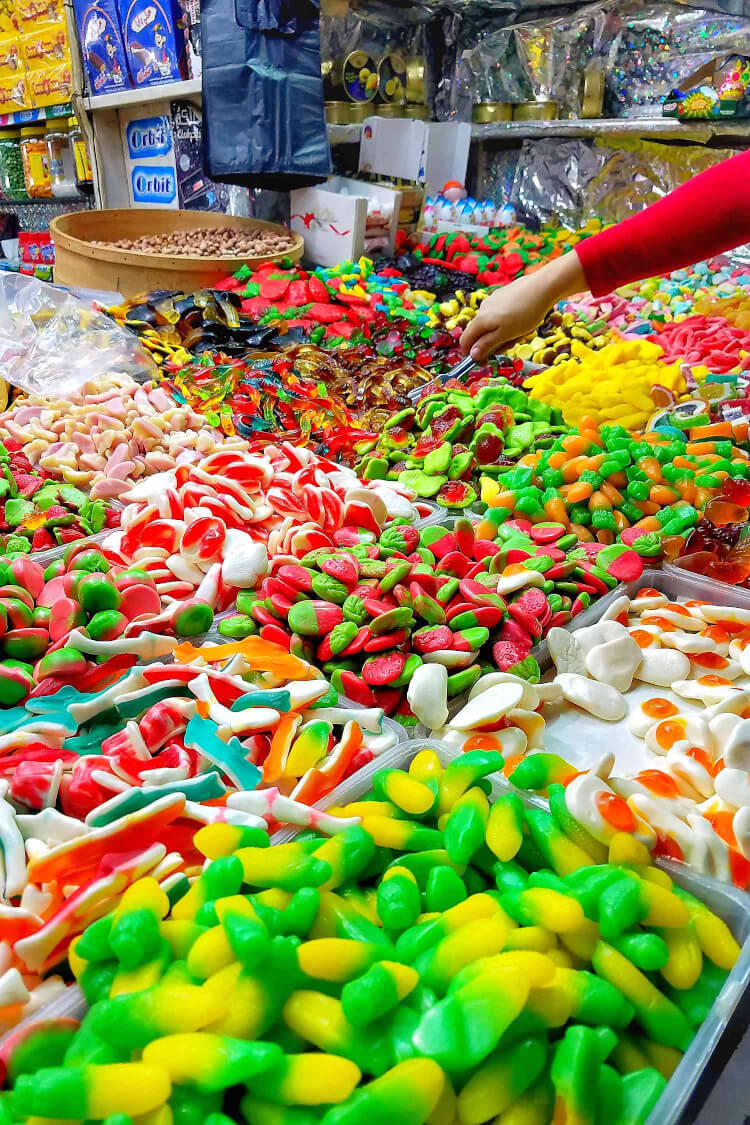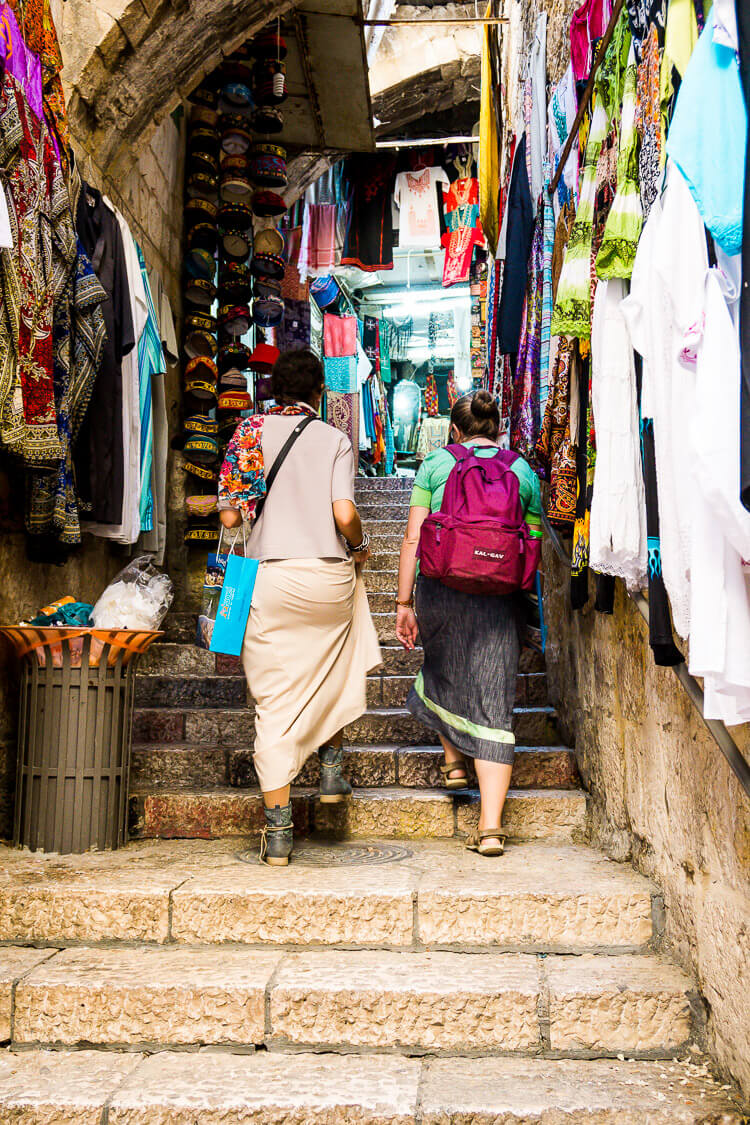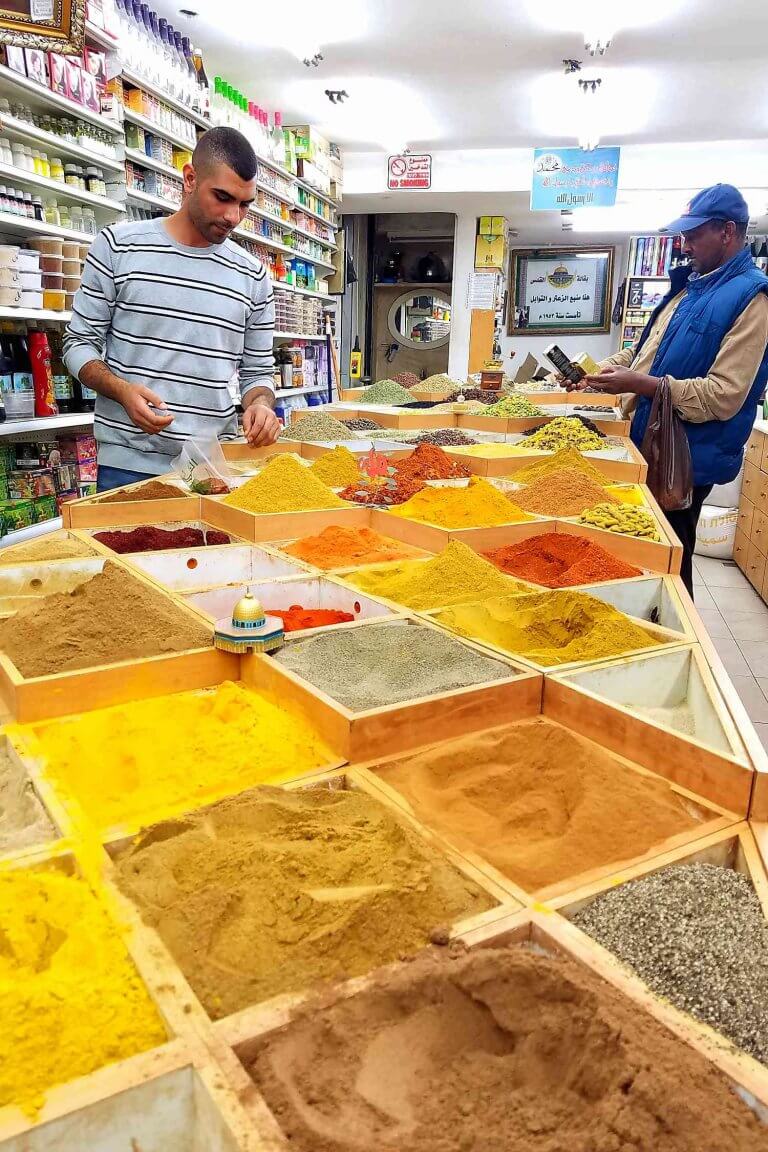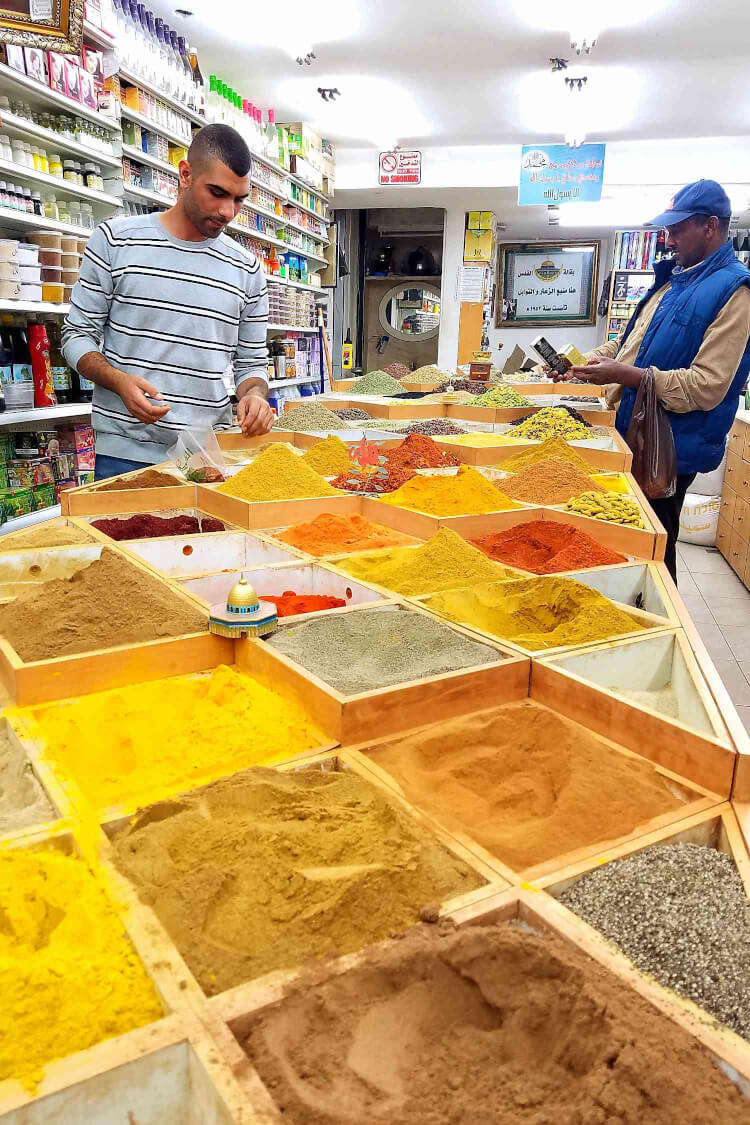 5. Get Yourself a Bowl of Hummus: And eat it all by yourself, then buy another to share with friends! I have no specific places to recommend, because we ate LOTS of hummus during the trip and it was all amazing, so just swing into a place and get some, and then swing into another and get some more! Also, devour every piece of pita bread you can get your hands on because it's the best in the world!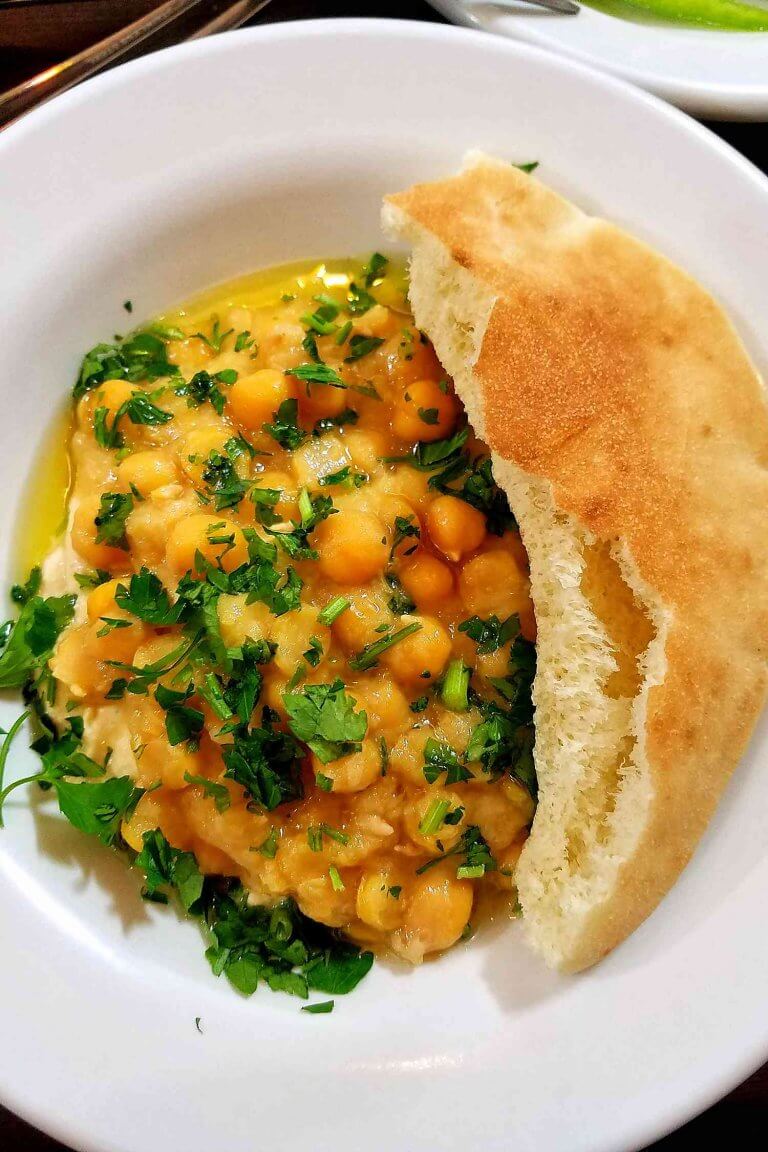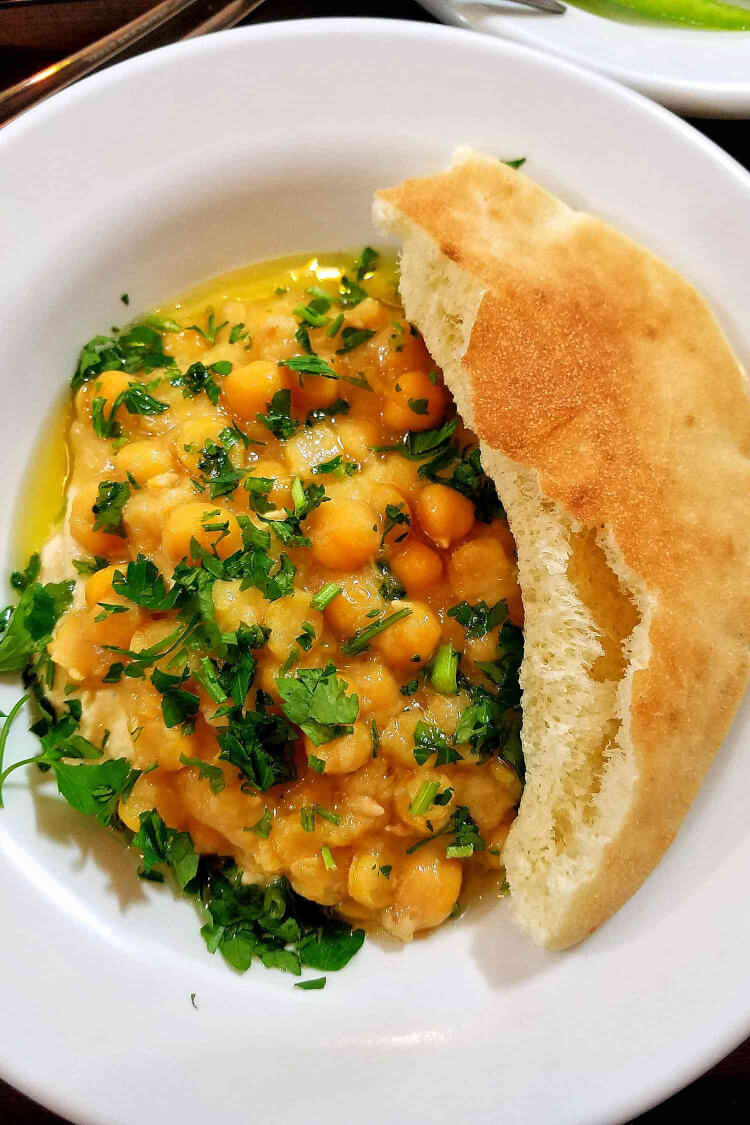 6. Segway around the City: You know what you should do when it's dark, kind of cold, and you're in a brand new city? Segway, of course. This wasn't my favorite experience from the trip; I'd never been on a Segway before, and it took some getting used to, but it was a cool way to see the city. I would recommend a day tour, that way it will be warm, and you won't feel like you're going to die the entire time. Book your tour with ZuZu Tours.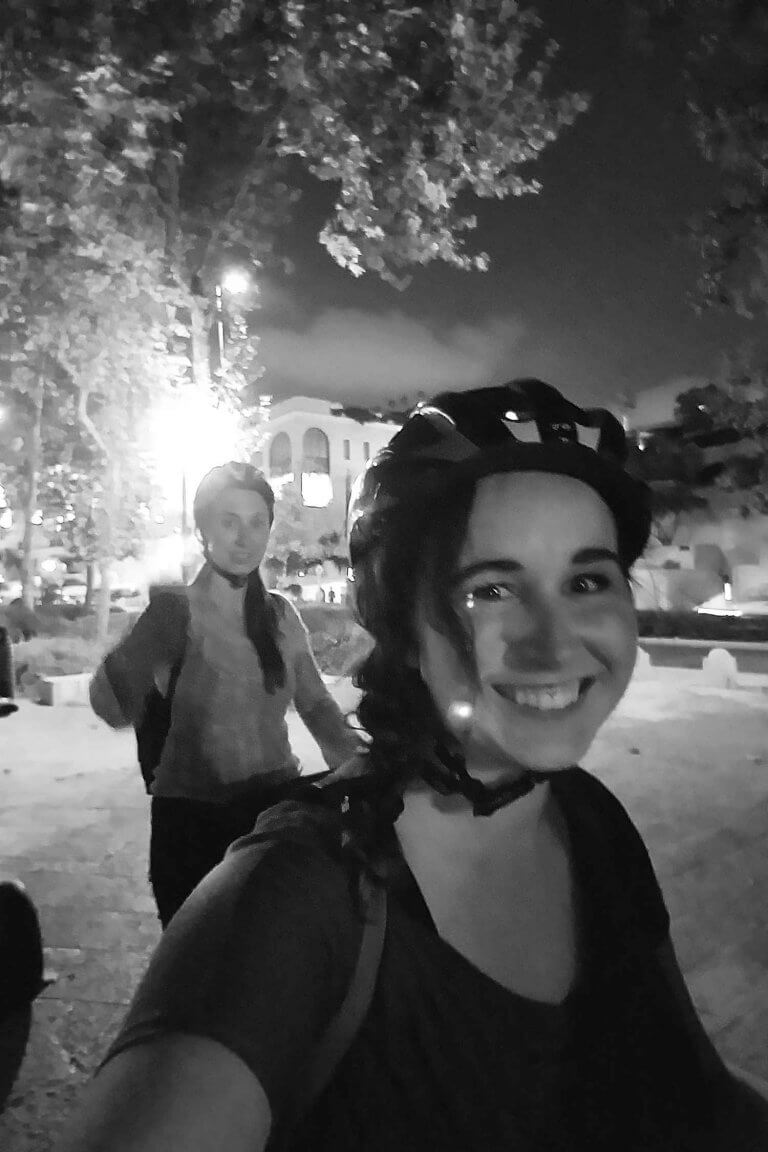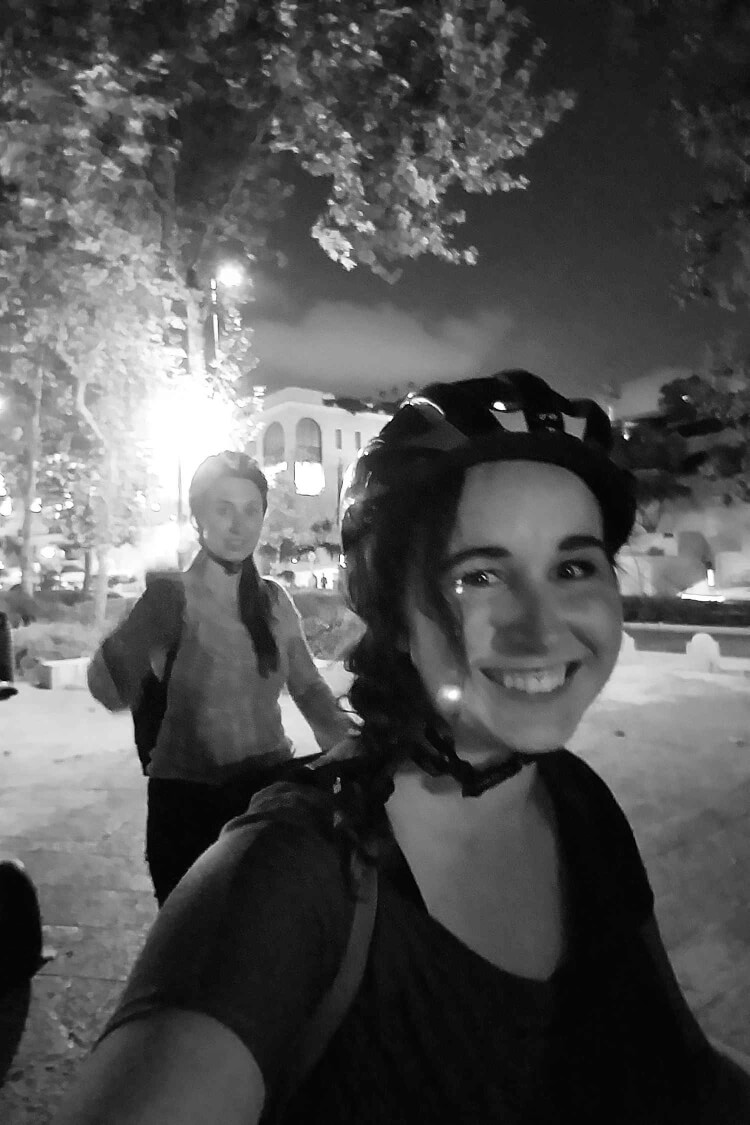 7. Check Out The Shuk's Nightlife: The Mahane Yehuda Market, also referred to as The Shuk, has had a bit of a revival in the last decade or so and many believe it's reigniting the city. A partially open air market, The Shuk has over 250 vender, cafes, bars, restaurants, and more. Some shops are open just during the day and some just at night. This place is energized, fun, and the food is phenomenal. It's a great place to gather for locals and tourists alike, so make sure you swing in while you're in the city – we went three times.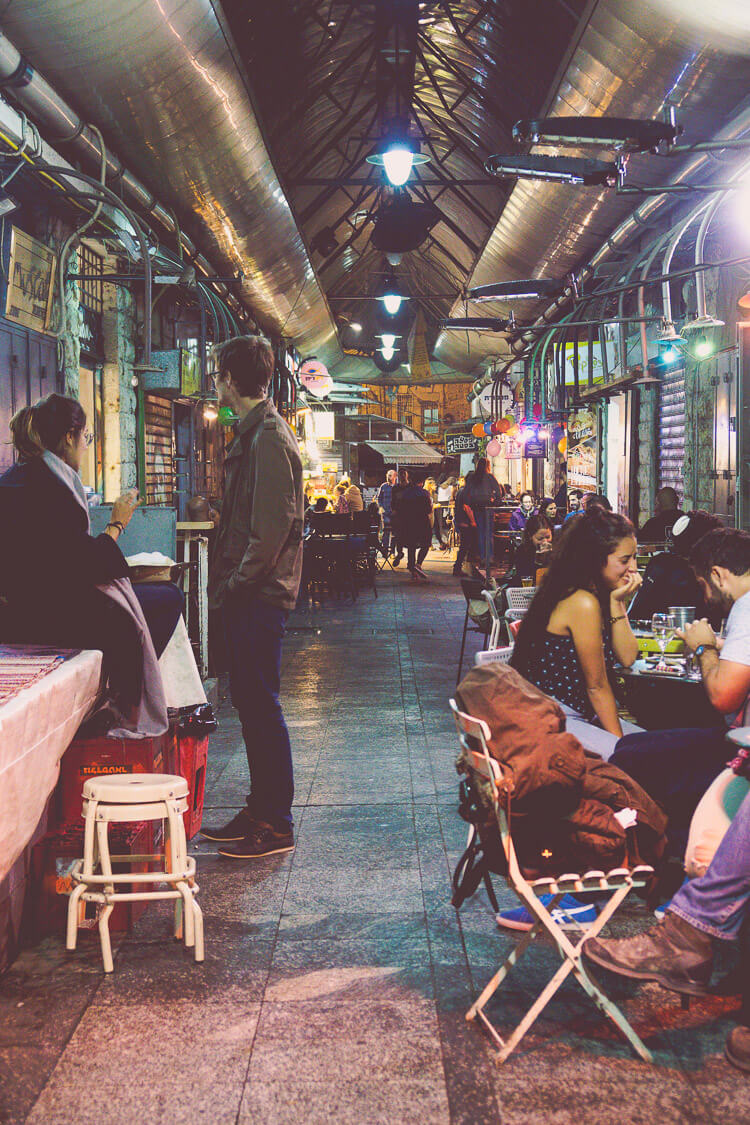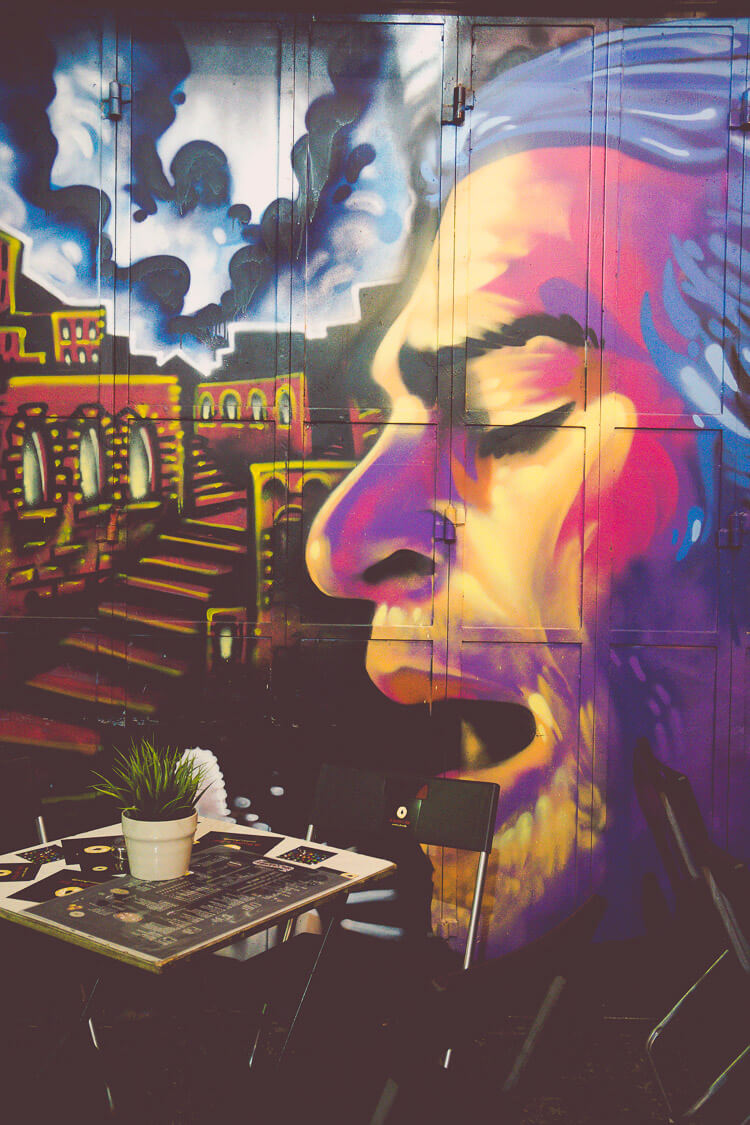 8. Grab some Tradition Israeli Bourekas: This delicious dish is made with puff pastry and filled with a variety of foods from spinach and cheese to mushrooms and olives. Generally, it's served up with hard-boiled eggs, pickles, tahini sauce, and a spicy Yemenite paste. I can't remember the name of the place we got this plate at, but it was in The Shuk, and I could have stayed there all night just stuffing my face with it!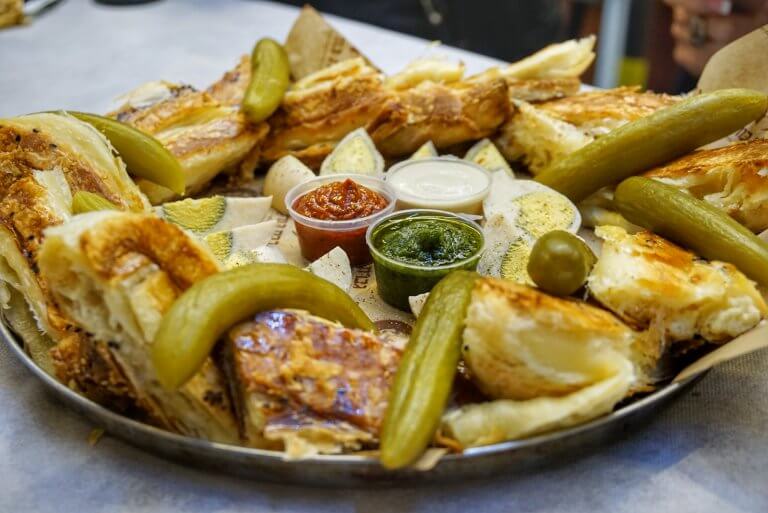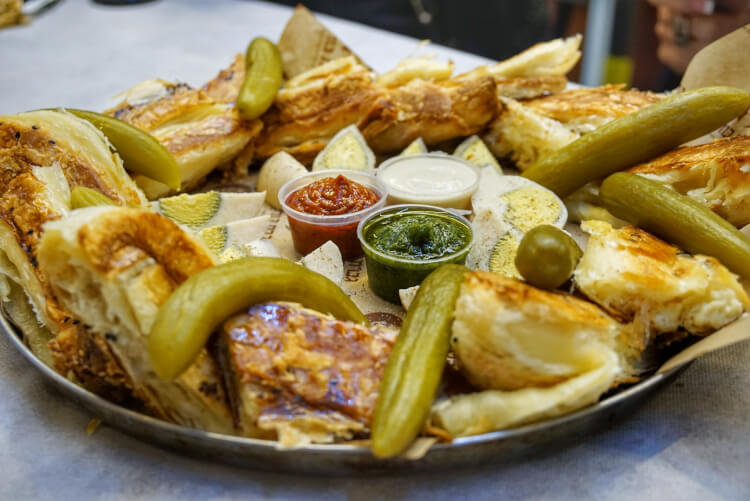 9. Get Dessert (or dinner too) at Machneyuda: This place is probably the top restaurant in Jerusalem, it's a bit pricey and hard to get into, but so so worth it. Check out the menu.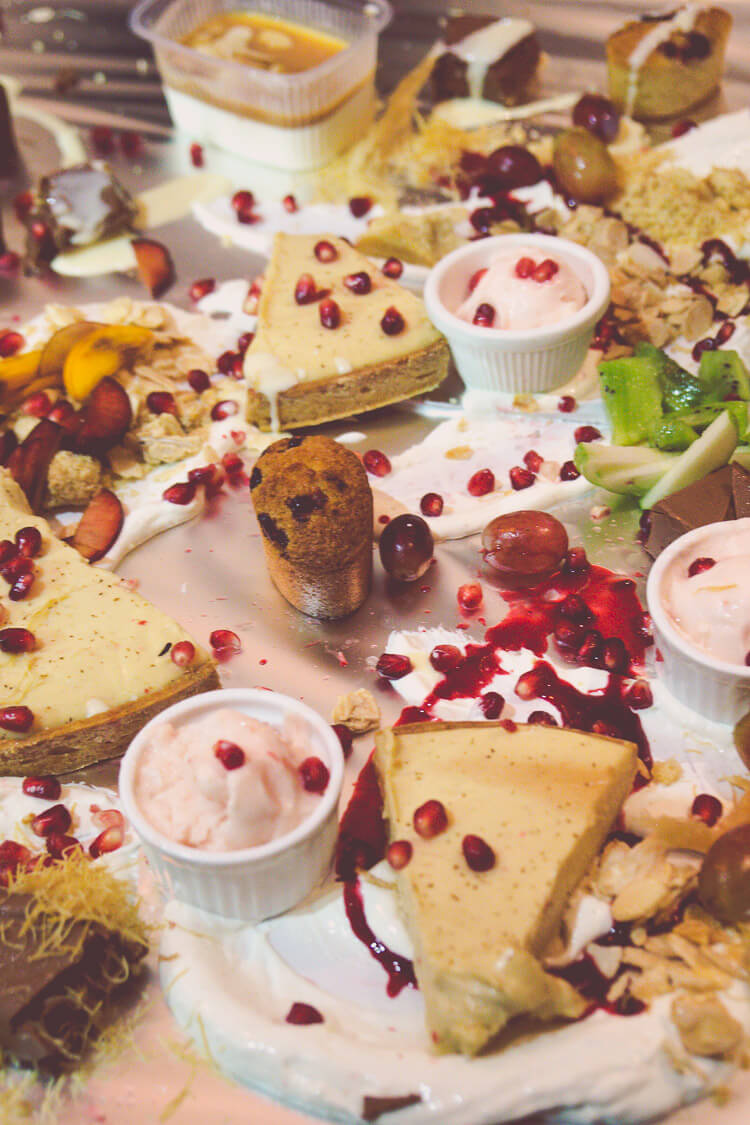 10. Go on a Scaventure Hunt Through the City: This was one of my favorite parts of the trip! The first time I did a photo scavenger hunt was at Seeds of Peace, so it really felt like these two part of my life were coming together. Israel ScaVentures has a great variety of hunts to choose from, each with a great mix of fun, history, and team building!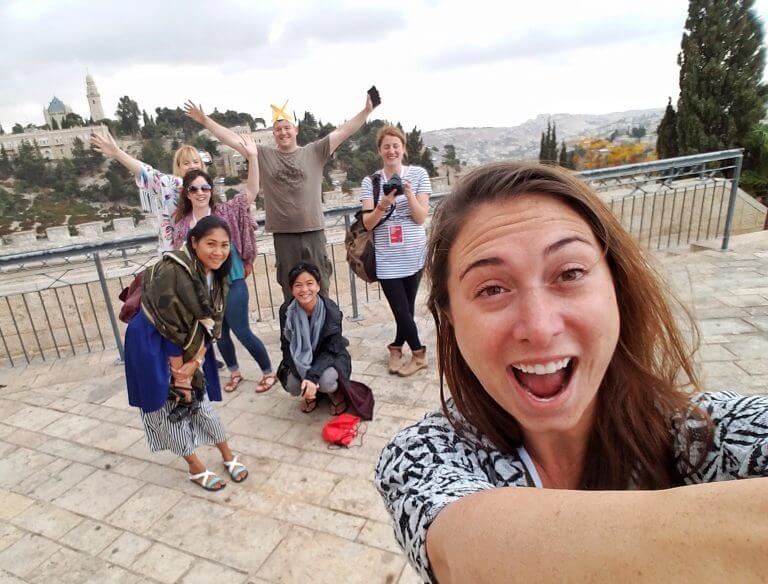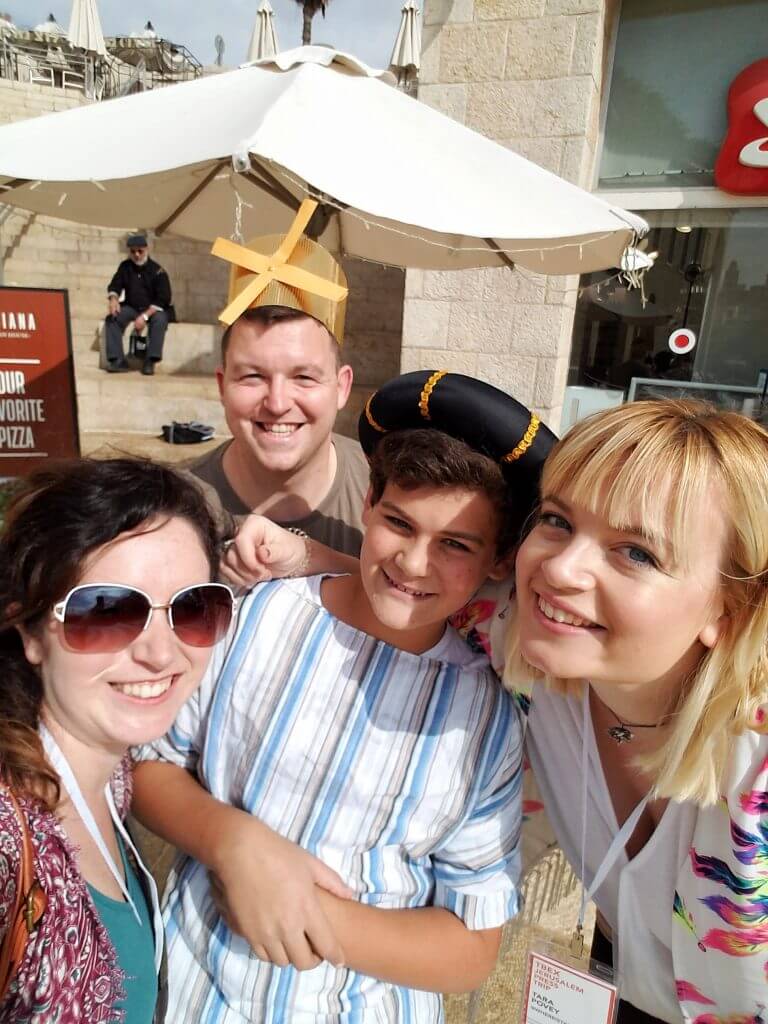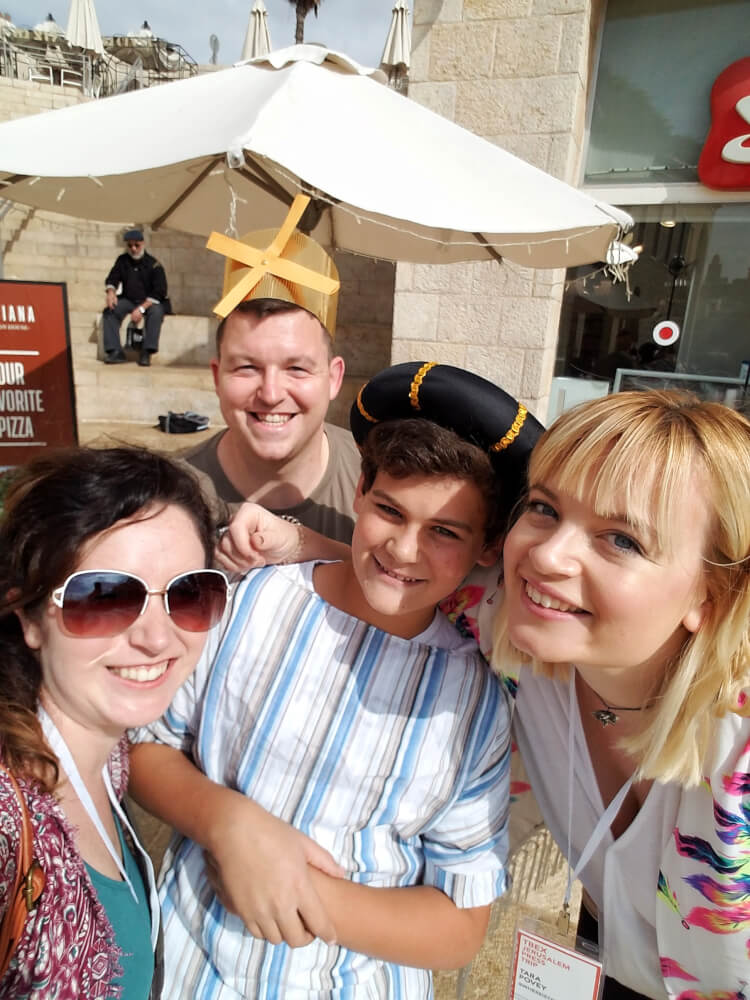 11. Take a Photo In Front of The Rainbow Wall: No real reason other than the fact that's it fun to do! The rainbow mural greets you at the top of the hall leading into the Israel Museum.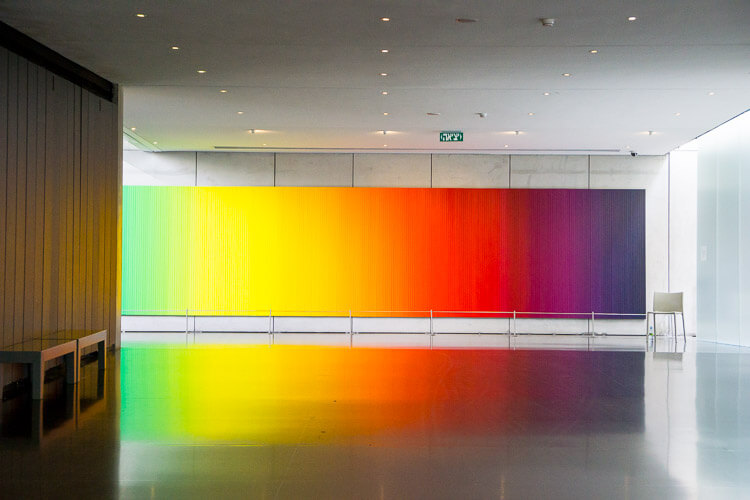 12. See the Dead Sea Scrolls: Also known as The Shrine Of The Book at the Israel Museum, this area is dedicated to showcasing the Dead Sea Scrolls that were found about 60 to 70 years ago in the caves on the northwestern shore of the Dead Sea. Portions of the scrolls are rotated in and out so as to preserve their integrity, given that these ancient manuscripts are around 2000 years old, preservation is of the utmost importance. If you're a history buff or a believer of the bible, you'll want to make sure to stop in for a visit. Read more about The Shrine of The Book here.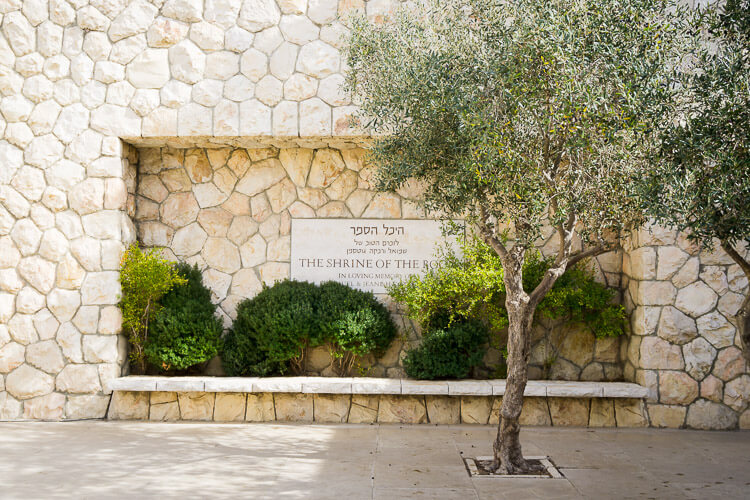 13. Explore the Exhibits at The Israel Museum: Sure, The Shrine of The Book is probably what draws most people to this place, but there are a plethora of other interesting exhibits within the museum as well. So go exploring and get lost in history and art for the day!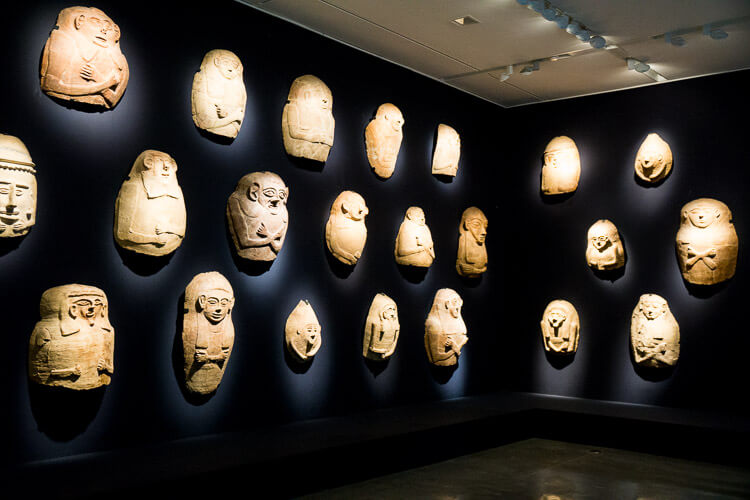 14. Eat a Family Style Lunch at Modern: Before leaving the Israel Museum, or even if you just want to take a break before exploring more exhibits, stop into Modern for lunch. It's located near the entrance of the museum and serve up delicious Israeli-inspired meals. Check out the menu.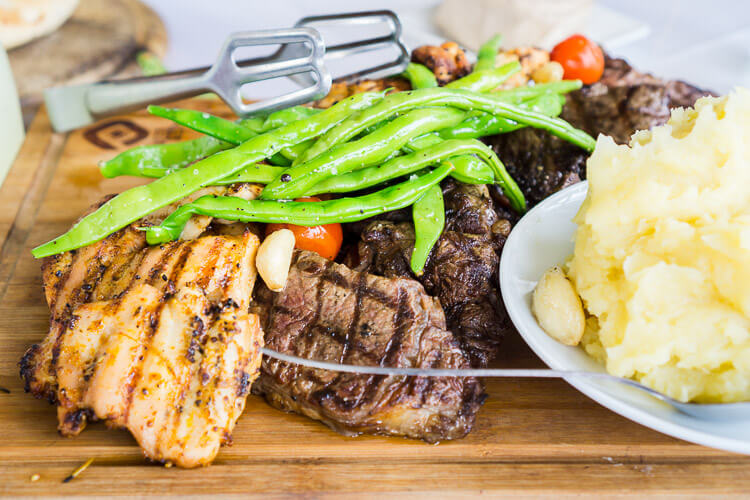 15. Watch a Movie at Cinema City: Have you ever seen a movie theater like this? Cinema City is located in the heart of Jerusalem. It's 8 stories, 20,000 square meters, has 19 movie theaters, one fine arts theater, a cinema museum, restaurants, shops and so much more! You could spend a day here and not get bored!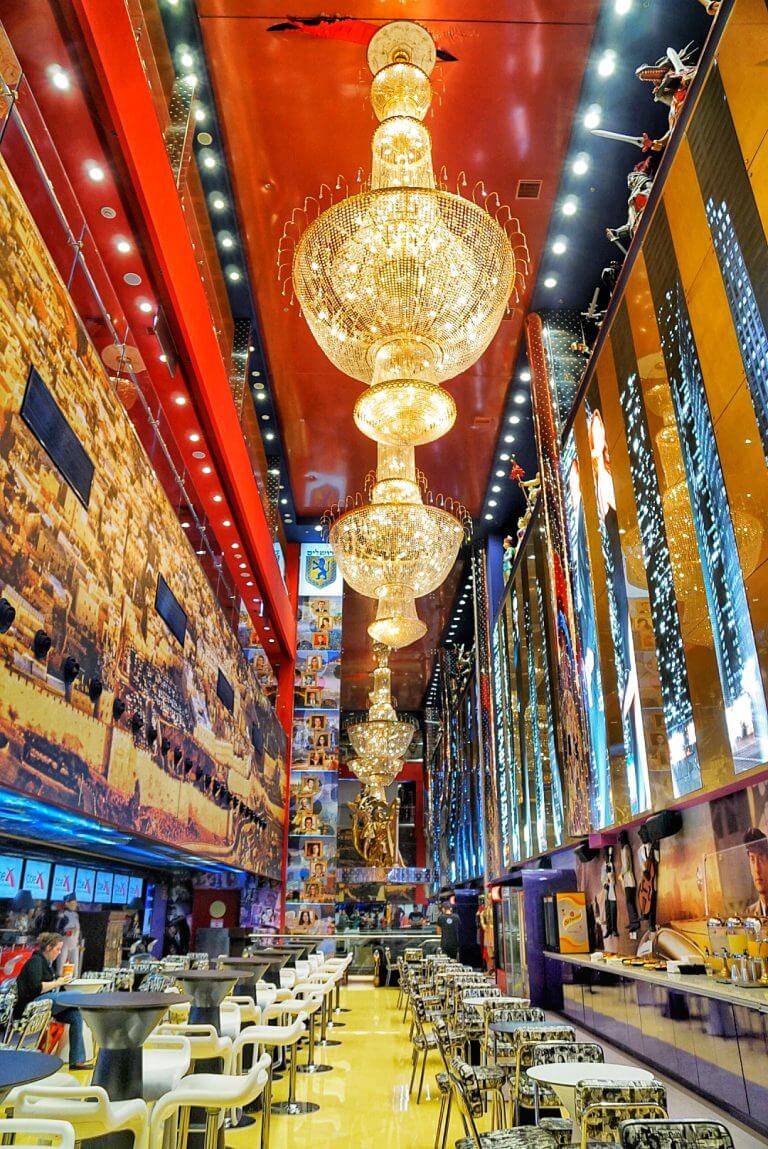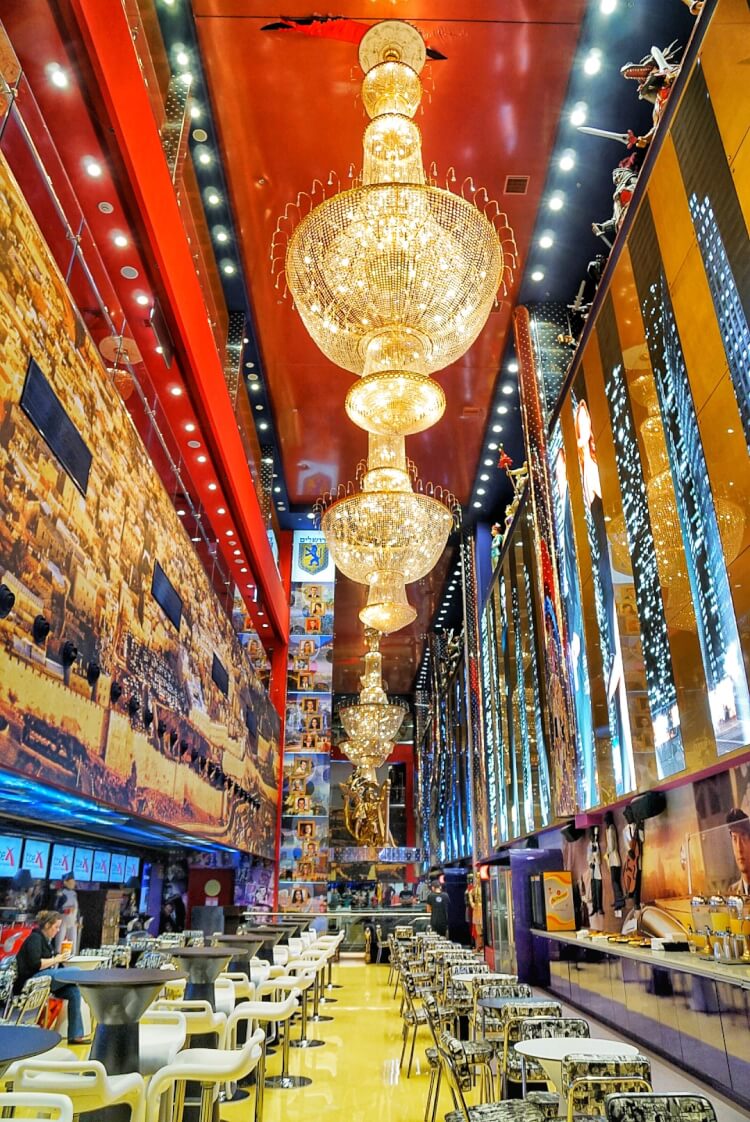 Seriously, this is the concessions area… AMAZING!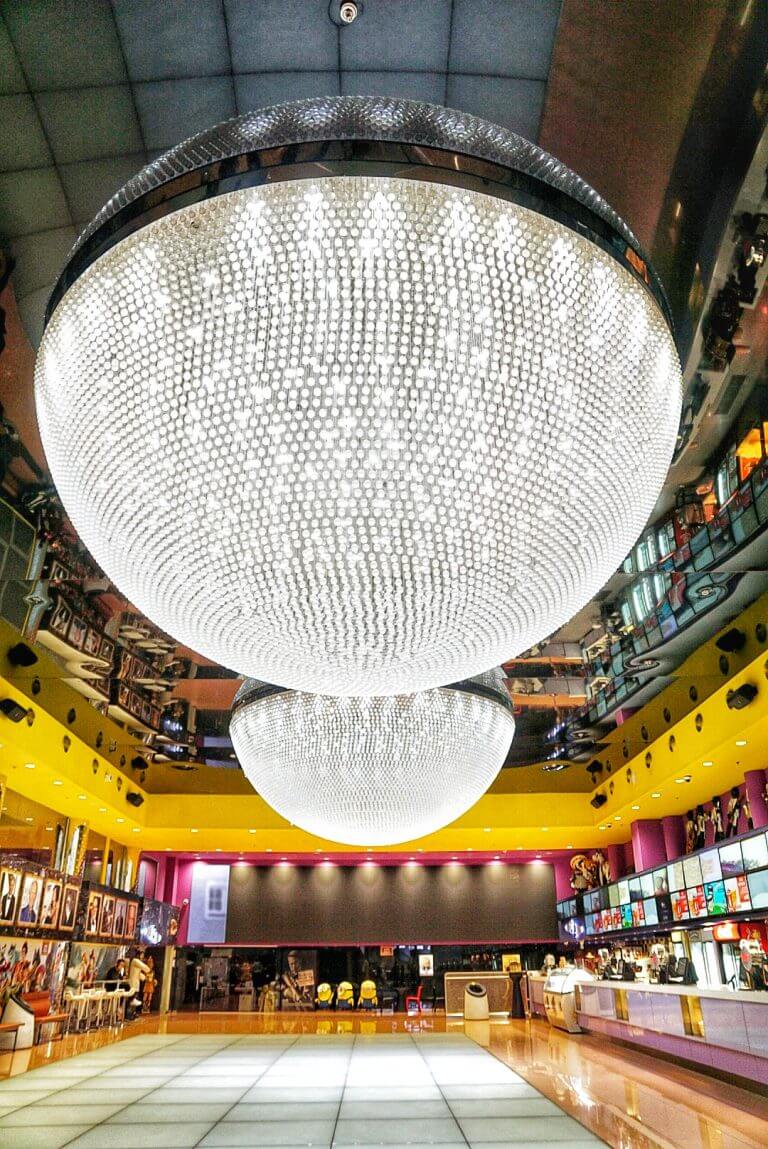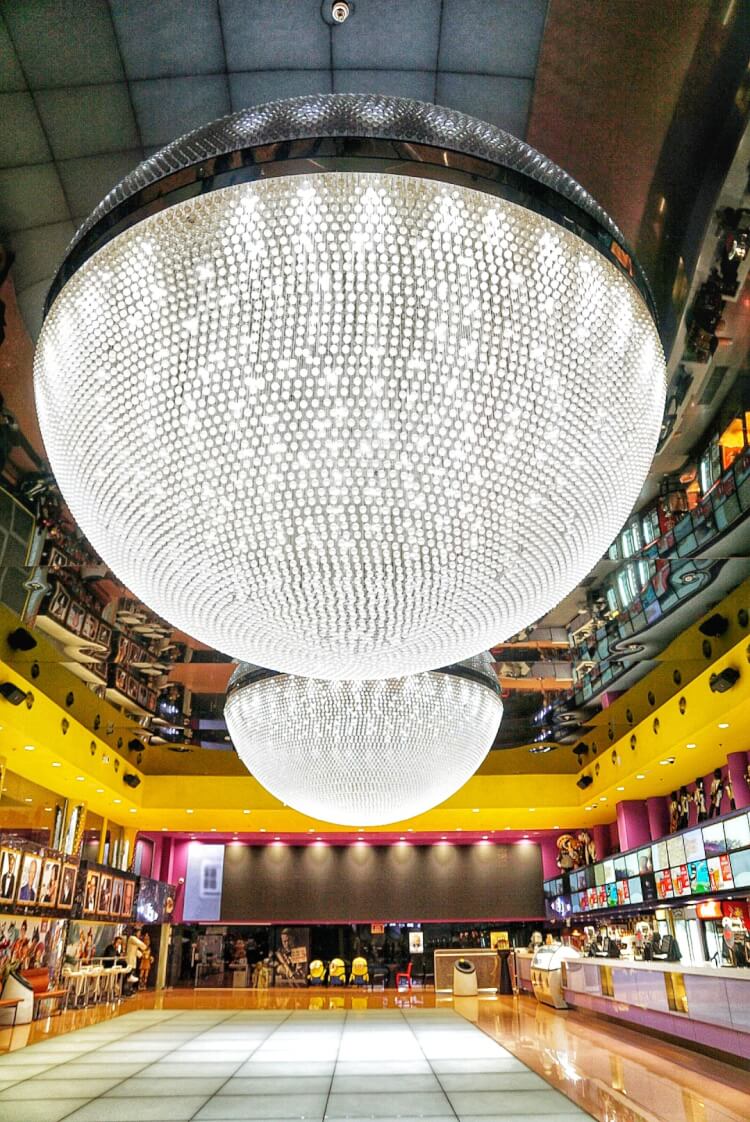 16. Visit The Church of the Holy Sepulchre: One of my favorite things to explore while traveling are places of worship. I find them to be fascinating and one of the most powerful glimpses into other cultures. The Church of the Holy Sepulchre is in the Christian Quarter of the Old City. It is the home of the two holiest sites in Christianity, the site of the crucifixion of Jesus Christ and the empty tomb in which he was buried and resurrected. The church has been divided into six churches – Roman Catholic, Greek Orthodox, Armenian Orthodox, Syrian Orthodox, Ethiopian Orthodox and Coptic Orthodox. But one really interesting fact is that the key to the front door has been held and protected by two Muslim families for more than 1000 years. Read about that incredible story here. The Resurrection Rotunda within the church is also a UNESCO World Heritage Site.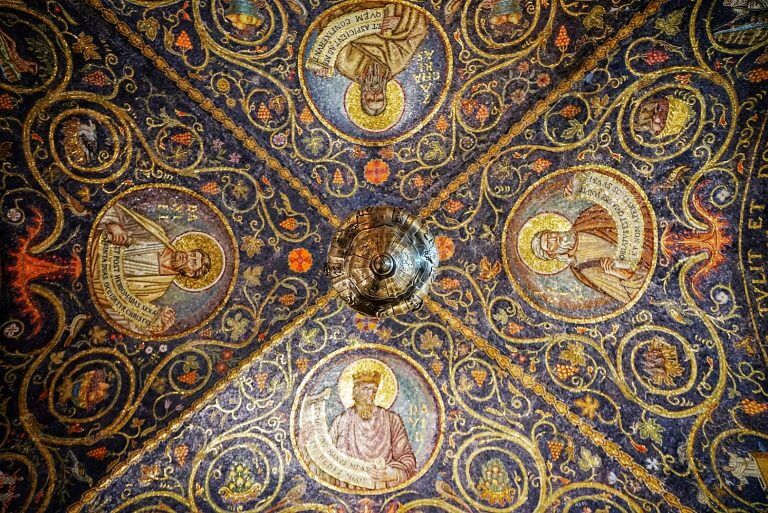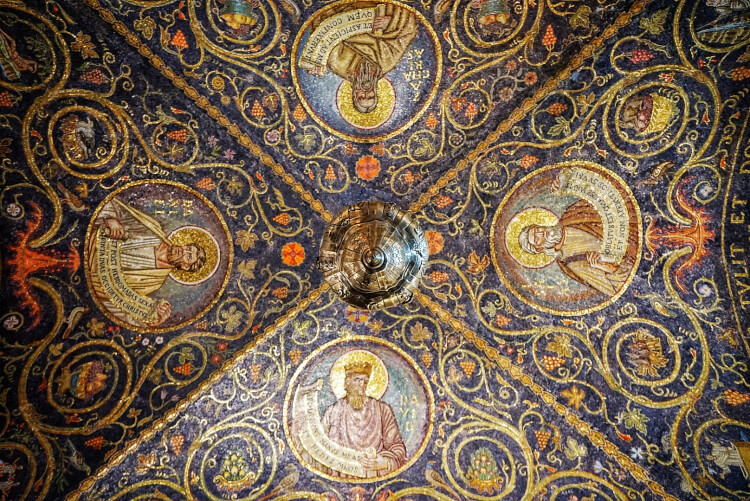 17. Visit Temple Mount and The Dome of The Rock: Much like the Church of the Holy Sepulchre and The Western Wall, The Dome of the Rock is a UNESCO World Heritage Site and a must visit when in Jerusalem. It's located in Temple Mount, the Muslim Quarter, in the Old City and holds great religious significance for both Jews and Muslims. In the Islamic faith, the rock is where Muhammad ascended to heaven, making it the third holiest site for Muslims. In the Jewish faith, this is The Foundation Stone and the holiest site in Judaism. Temple Mount is open to non-Muslim visitors during the hours of 7:30–11:30 am and 1:30–2:30 pm during summer and 7:30–10:30 am and 1:30–2:30 pm during winter. Temple Mount is closed on Fridays, Saturdays and Muslim holidays. You must be well covered and go through strict security screenings to enter Temple Mount.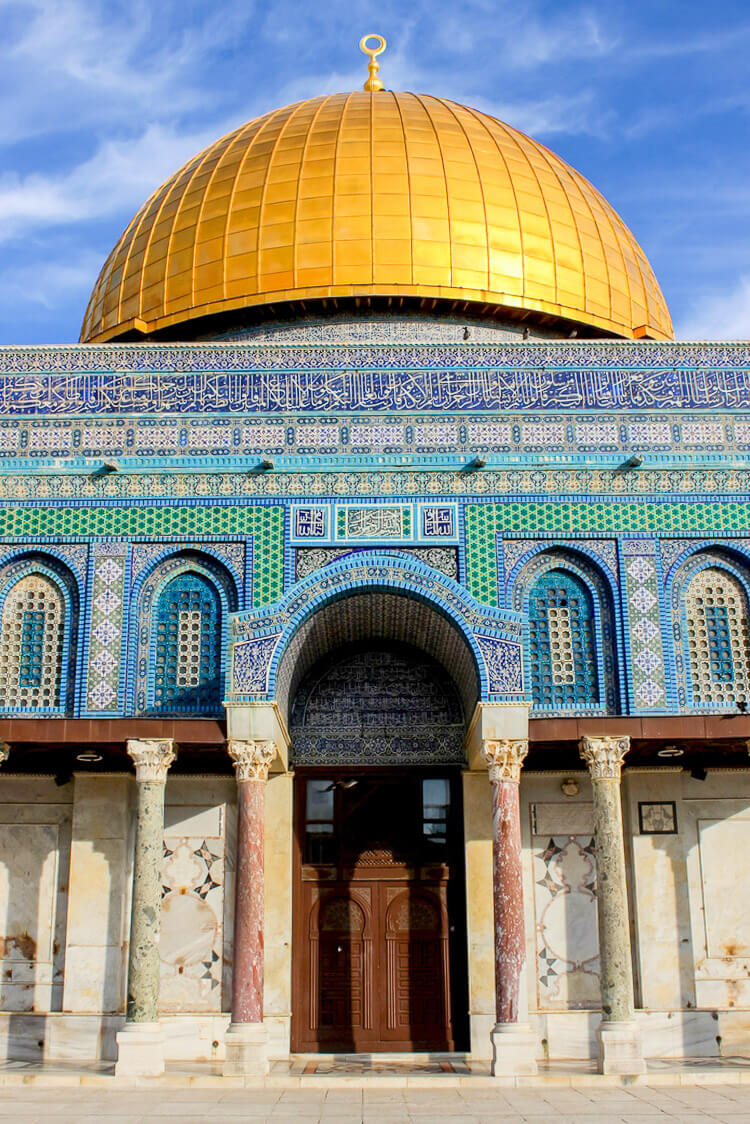 18. Explore the Streets of Ein Karem: This little neighborhood in southwest Jerusalem is picture perfect. It's a quiet and serene place just outside the hustle and bustle of the city center. Take a morning or afternoon to stroll the alleys and take in the beautiful gardens and eclectic homes.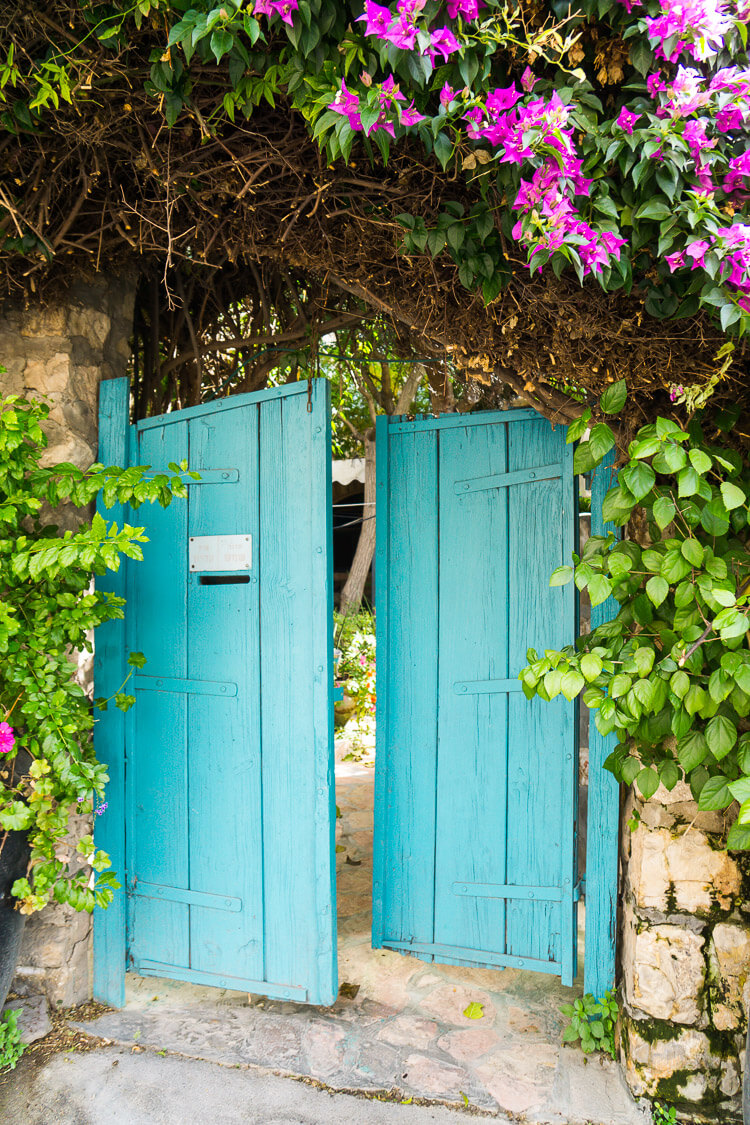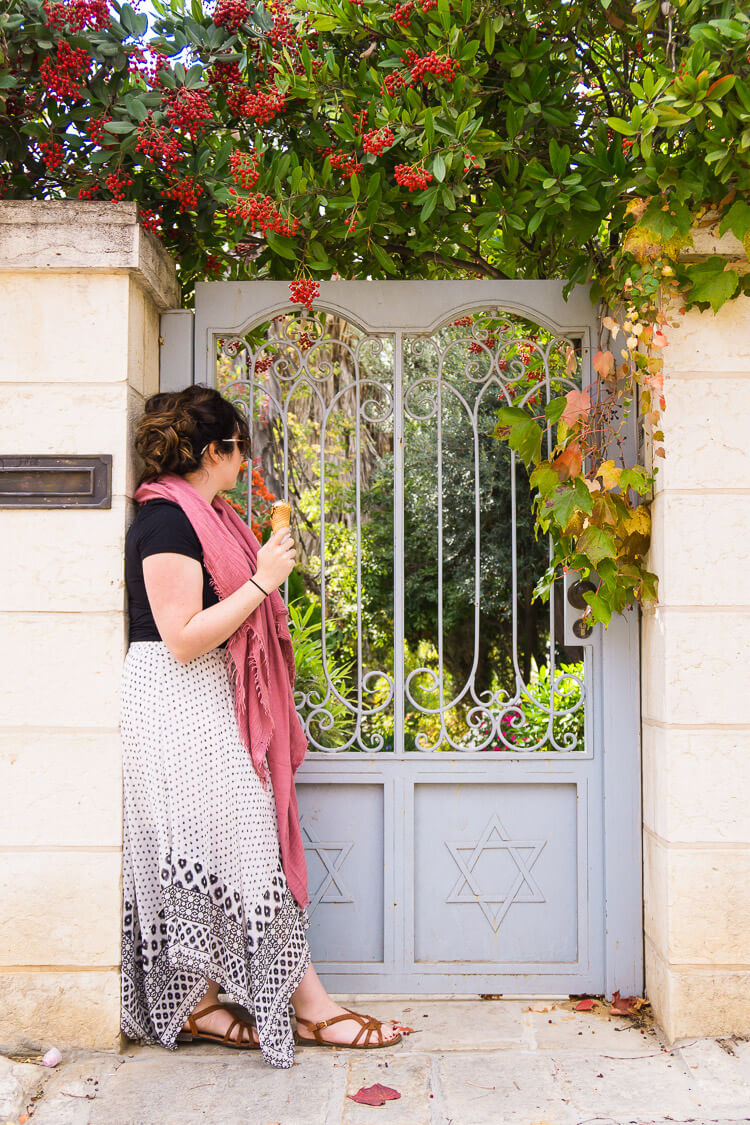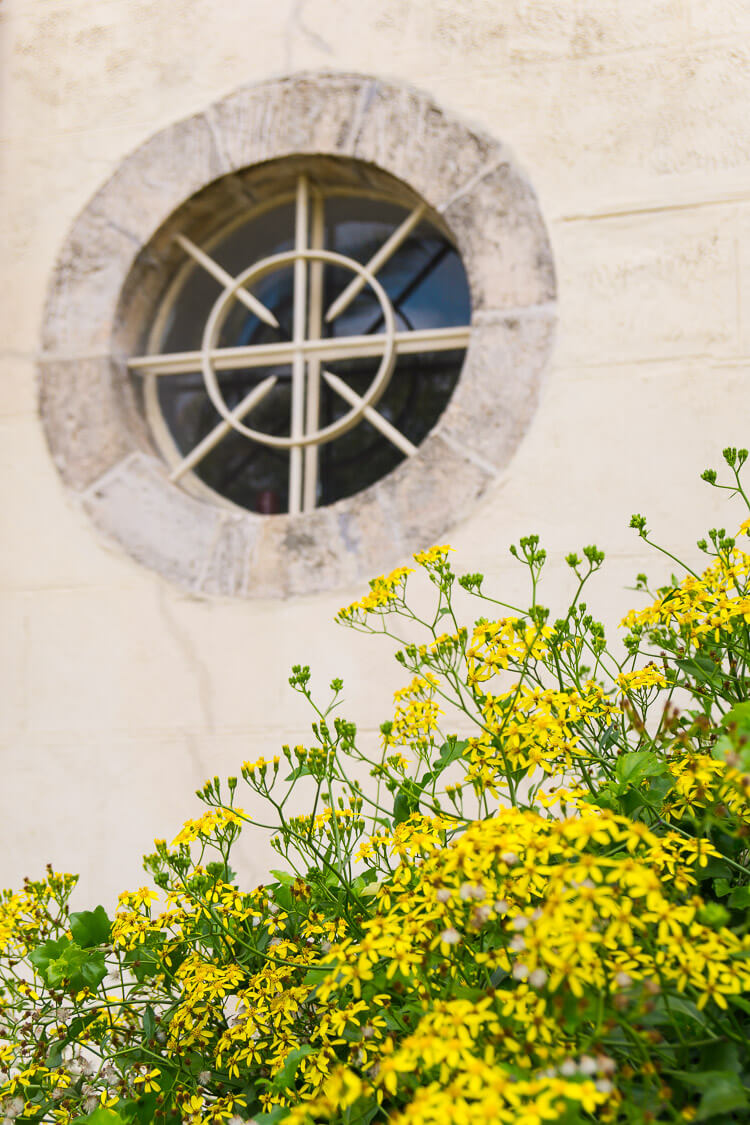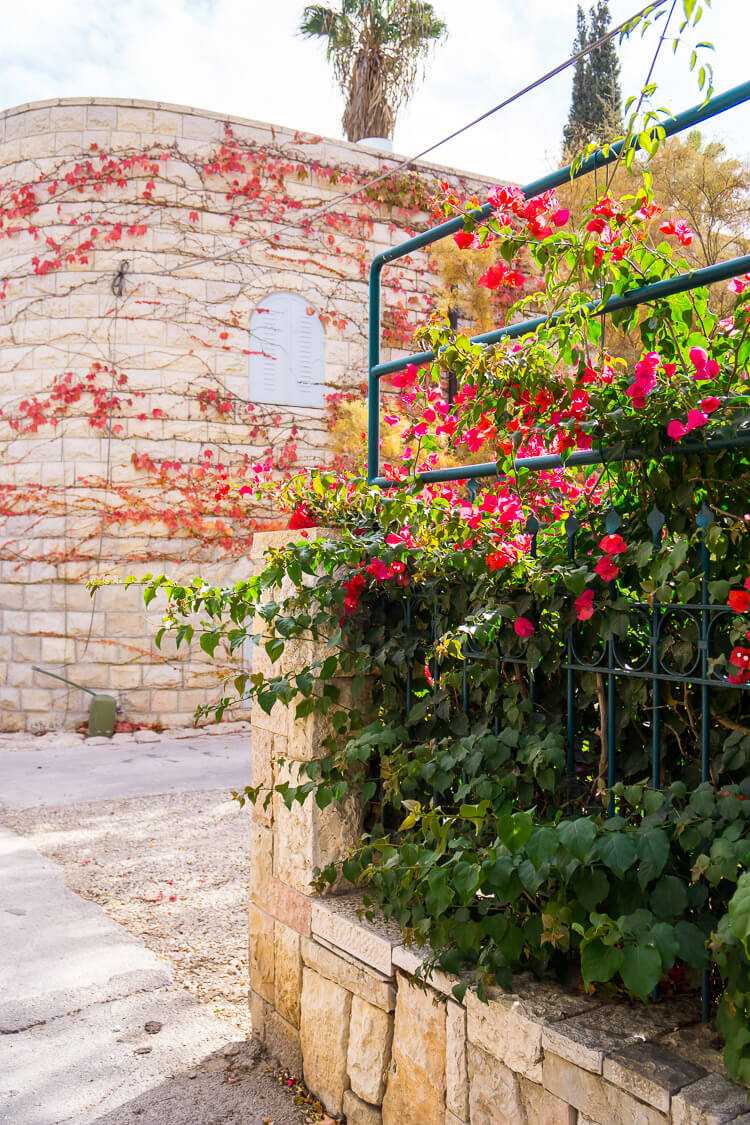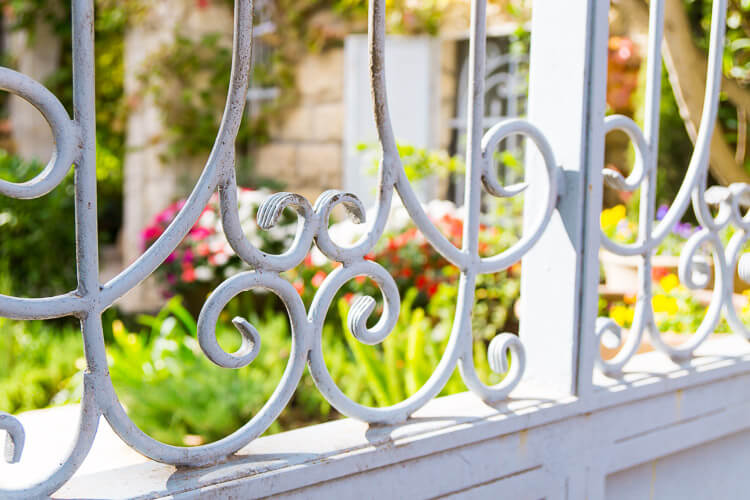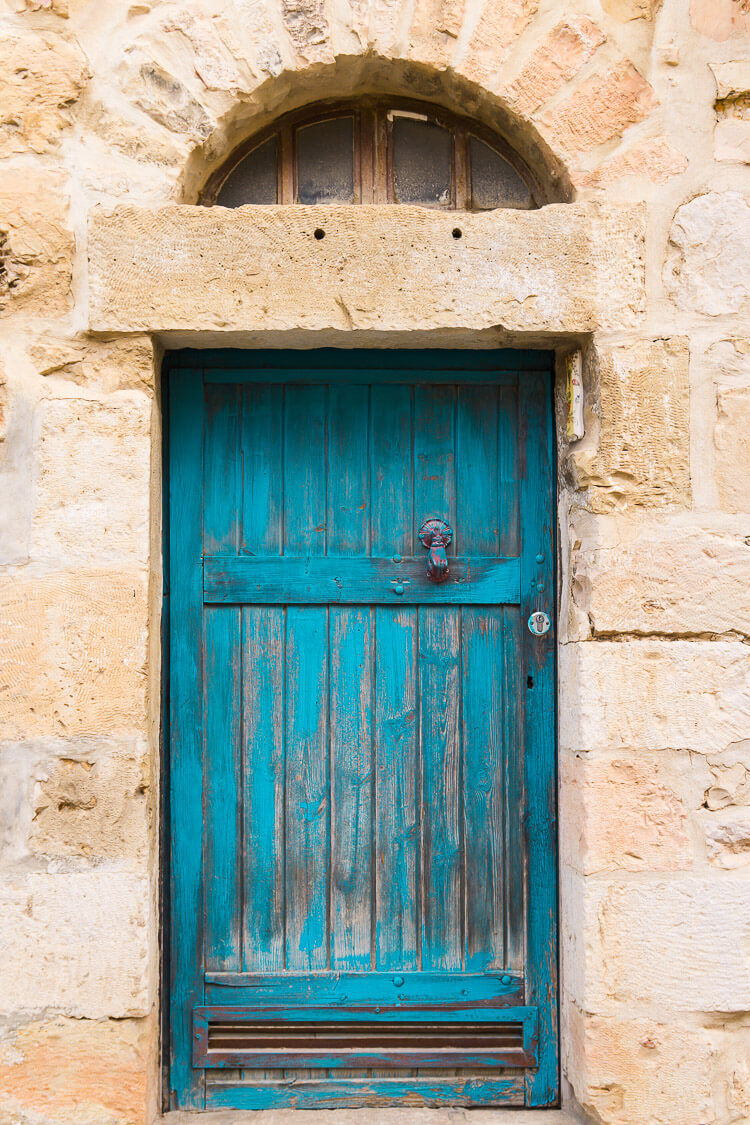 19. Visit the Church of John The Baptist: The picturesque village of Ein Karem is also the birthplace of John the Baptist and the Church of St. John The Baptist is located in the heart of the neighborhood. St. John was the son of Mary's cousin, Elizabeth. He is an important figure in Judaism, Christianity, and Islam and the church itself is Catholic. Along the courtyard, you are greeted by one of the Church's most beloved hymns, Mary's Magnificat, which she prayed when she met Elizabeth, now written in 47 languages on the wall facing the church.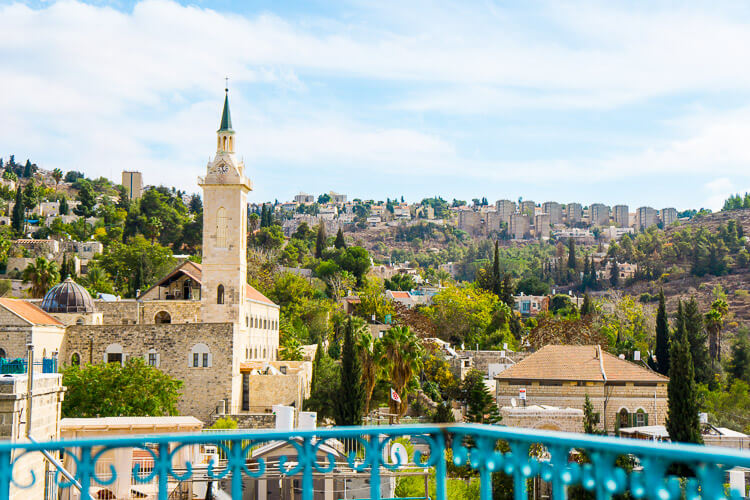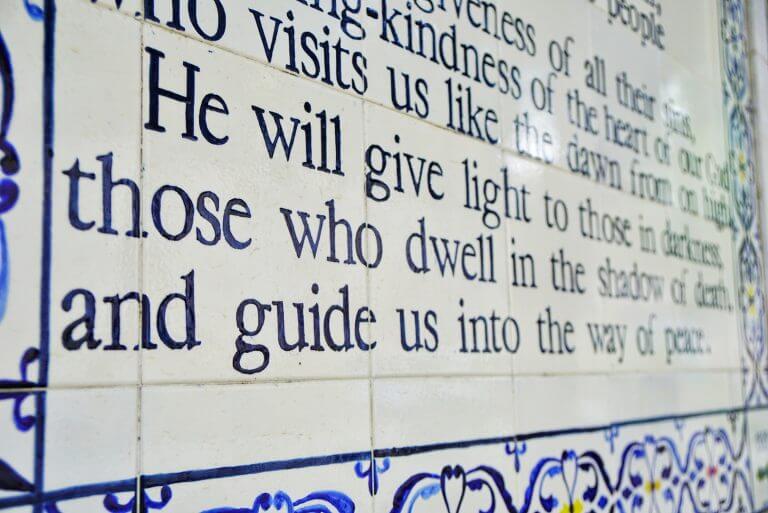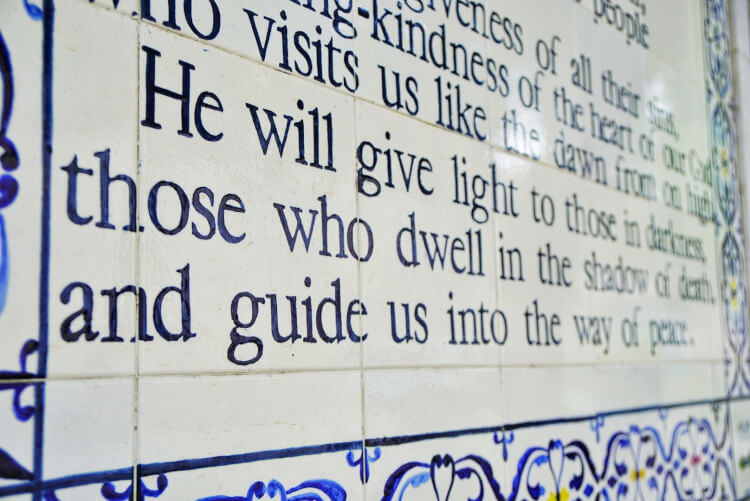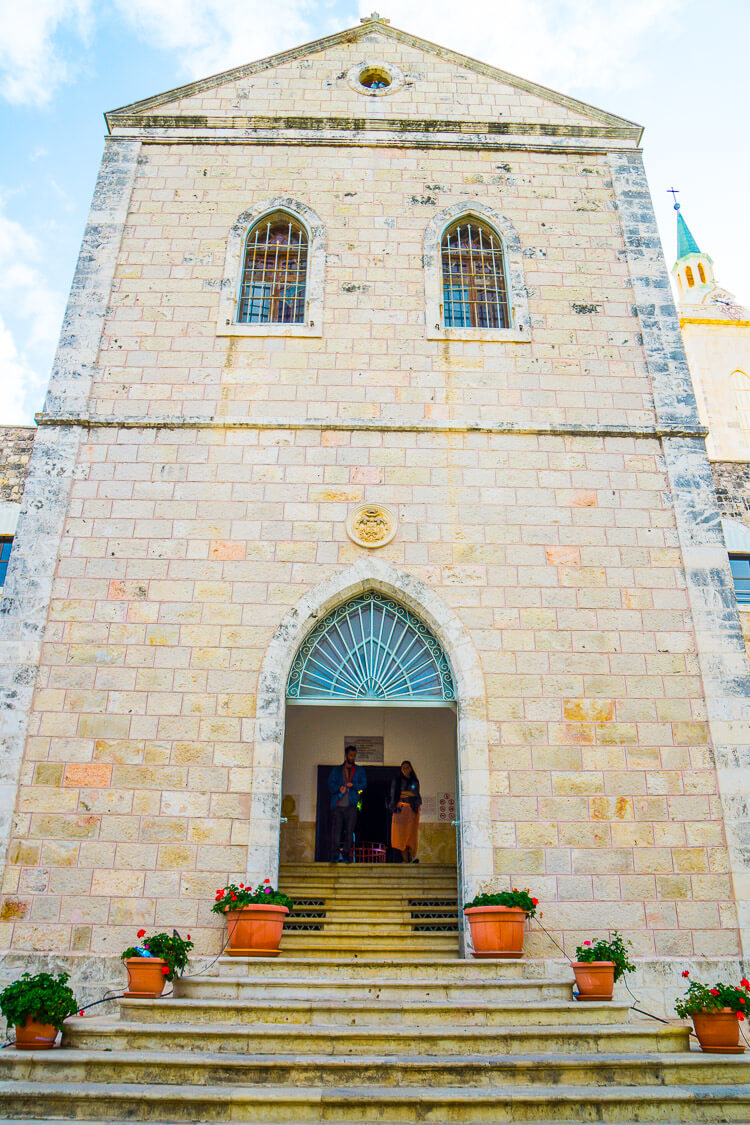 20. Get Ice Cream at Sweet n Kerem: GET THE PASSION FRUIT! Okay, I may or may not have a slight ice cream/gelato addiction as well as an extreme love for passion fruit. But guys, this ice cream is no joke! They even put the passion fruit seeds back into the mix which makes it even more amazing! Get it with a scoop of the chocolate and thank me later! Oh, and this place also had a lovely selection of handcrafted chocolates, read more about that here.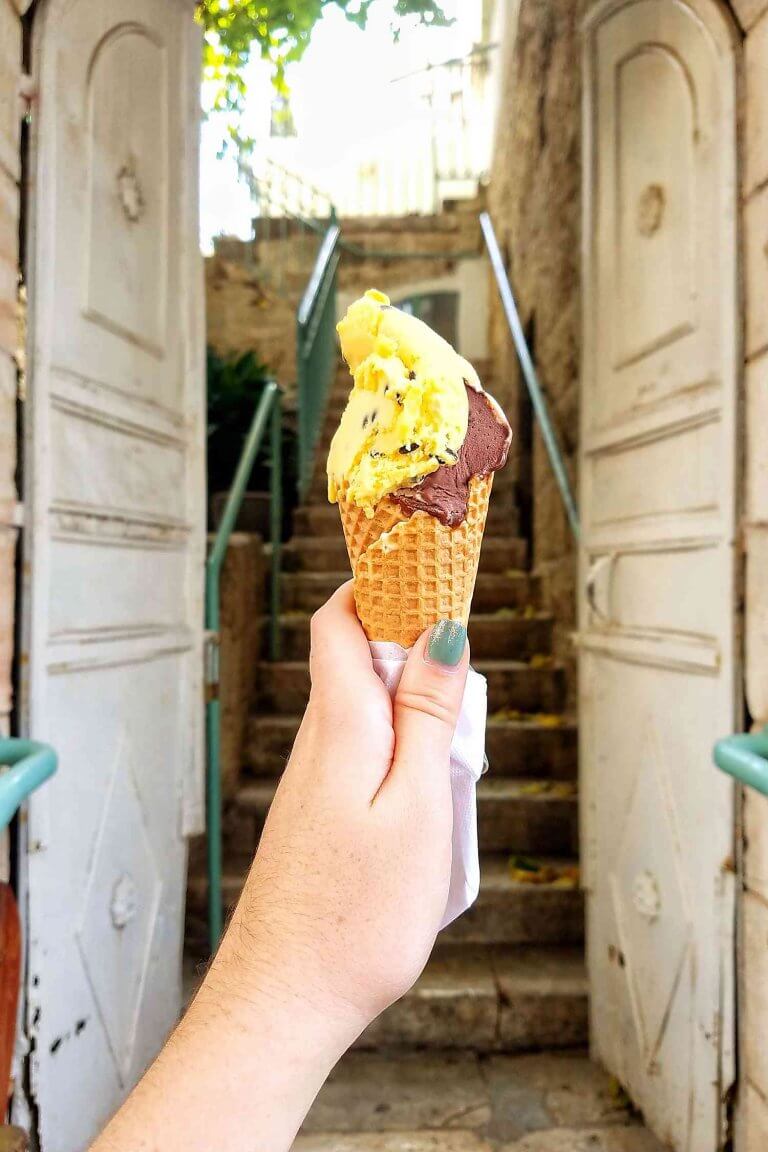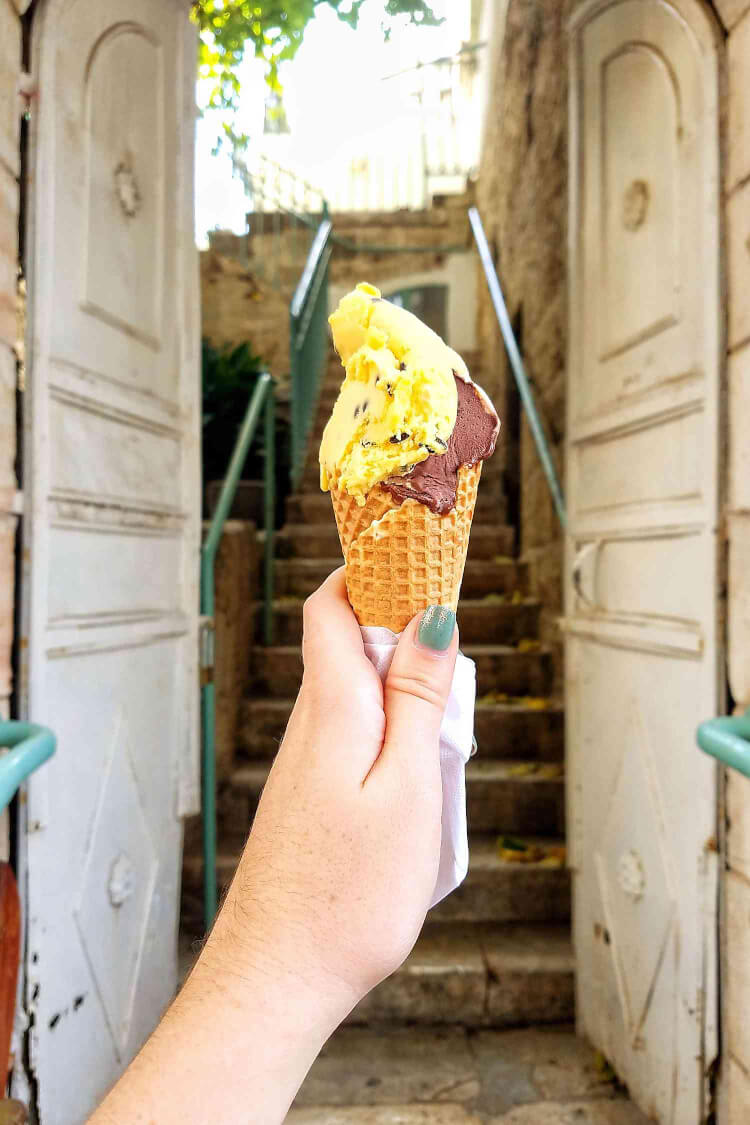 20. Grab Lunch and a View from Hotel Alegra: Once you've visited the Church of John The Baptist and walked the charming streets, take it in with lunch and a rooftop view! Hotel Alegra is also a great place to stay if you want to get away from the busy city.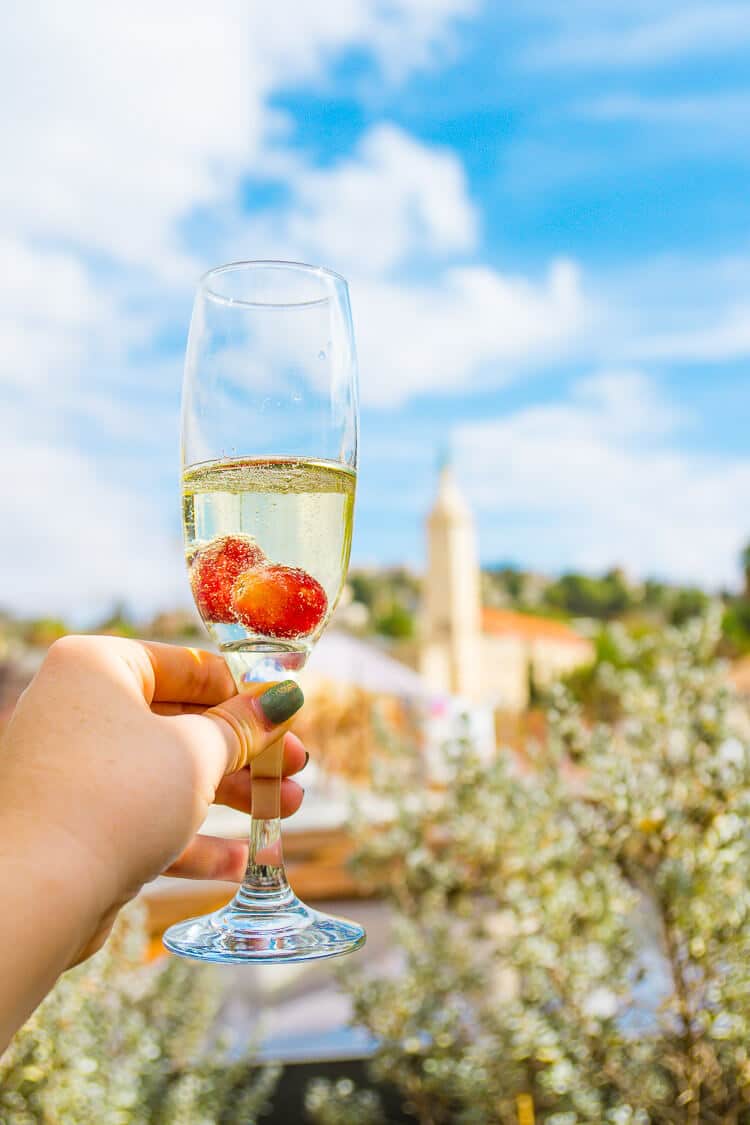 21. Explore the Mahane Yehuda Market (The Shuk) by Day: I know we've already covered the nightlife in The Shuk, but it's a lively place during the day as well! Hit up the little cafes, grab a beer or some candy, even an apple if the fried food is becoming too much! For me, the market by day was the best place to observe the mix of cultures here in Jerusalem.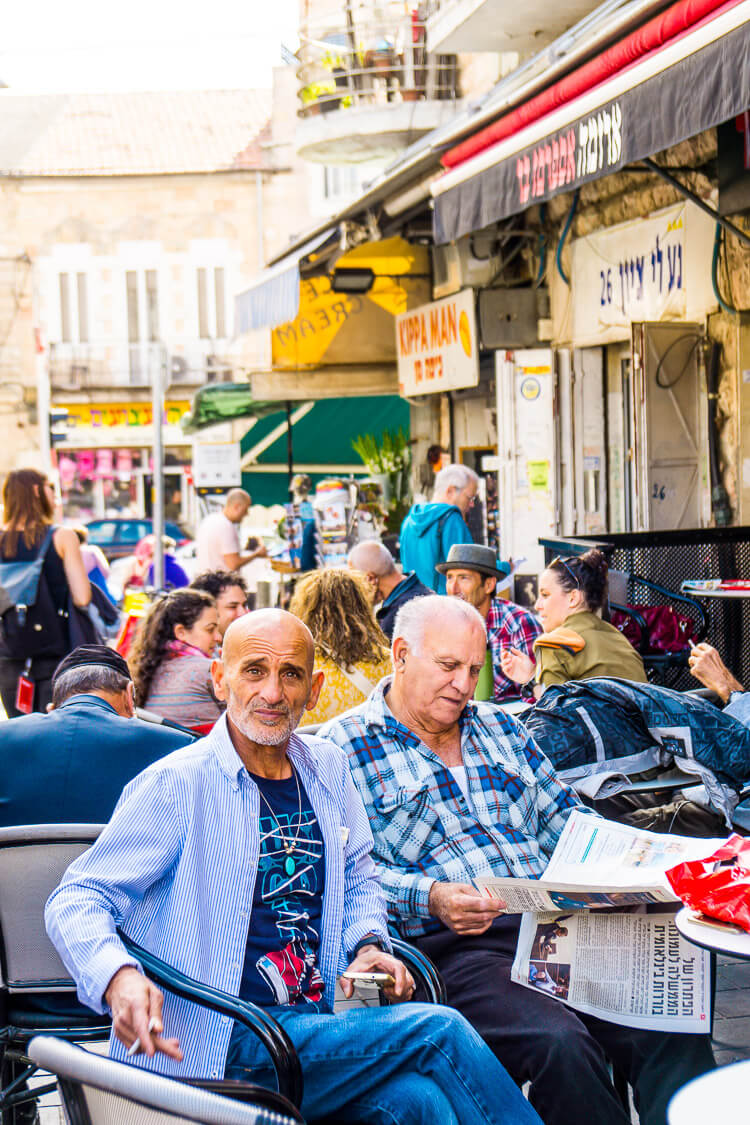 One of my favorite photos from my trip, there's something special about when a person makes direct eye contact with a lens. To me, this picture says so much about life in Jerusalem and I love it.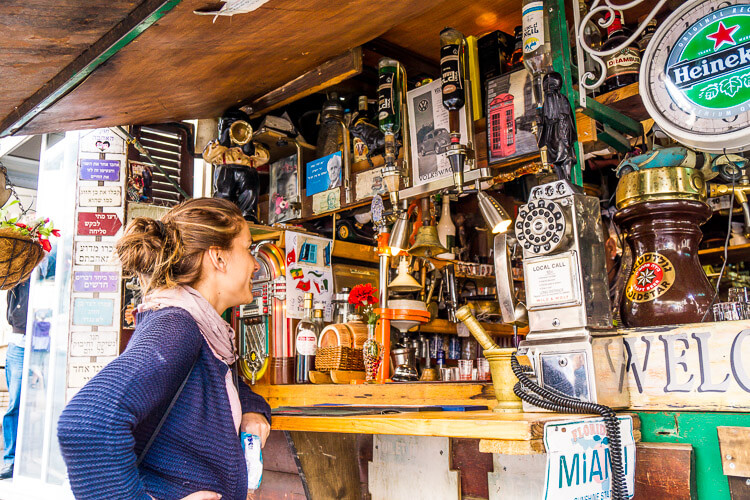 Walk up bar? Yes, please!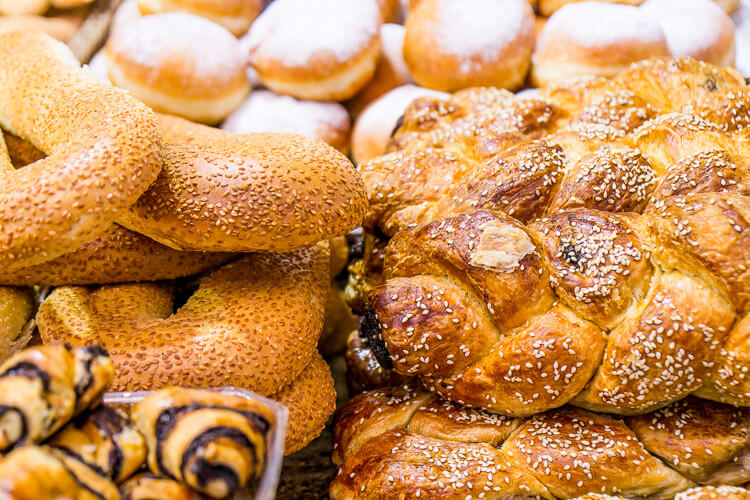 22. Indulge in Dessert at Cookie Cream: Yup, we're getting ice cream again, because I just can't resist! Cookie Cream place serves up cookie ice cream sandwiches where you can pick the flavors of both the ice cream and the cookies! I highly recommend the creme brulee! And if you don't feel like overdosing on sugar, stick to the mini cone! Oh and sometimes they have crazy amazing donuts too… #donefor.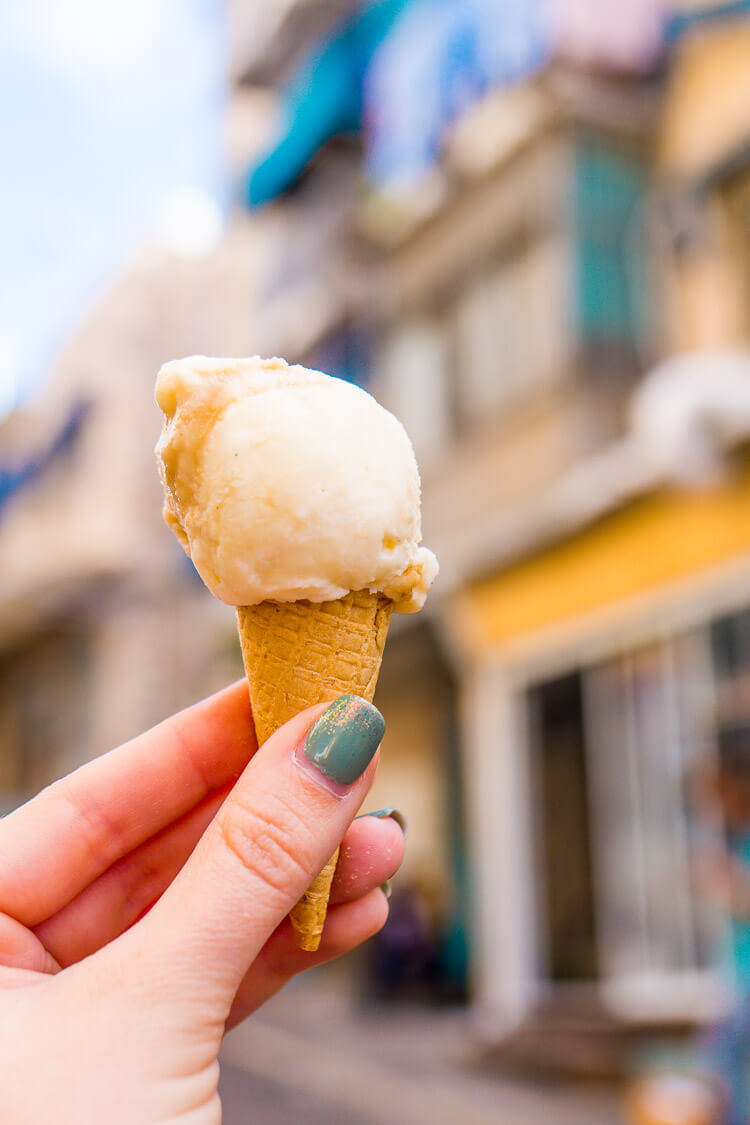 23. Take a Stroll on the Mount of Olives: Between the Old City and the Judean Desert, sits the Mount of Olives, the place where Jesus ascended to Heaven and which it's believed God will begin redeeming the dead when the Messiah comes. Many will tell you that best view of the city is from the Mount of Olives, I'd have to agree based on photos I've seen, but we didn't actually get the chance to go. So while you're there, make sure you do, I don't want you to miss out like I did!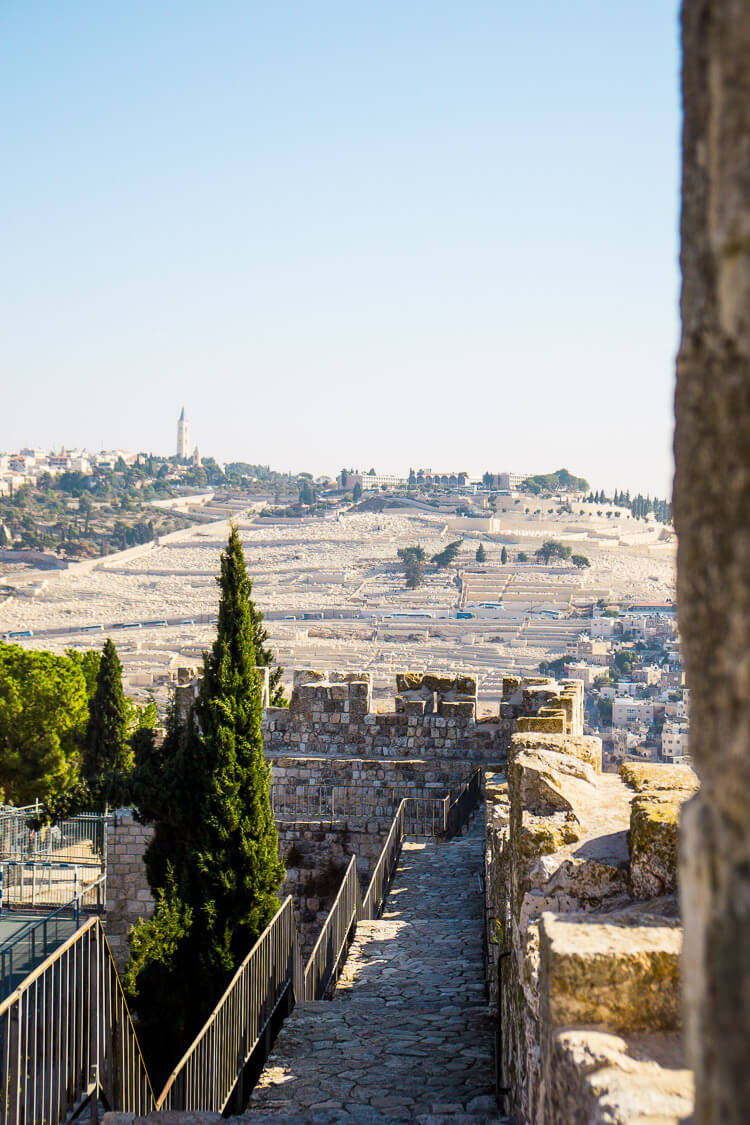 24. Get Yourself Some Halva: This is a dense, sweet confection, usually flour, tahini, or nut butter based. It's not common in the western hemisphere, so it's best to try a bite while you're in Israel. In The Shuk, you'll find bars with tons of flavors to choose from.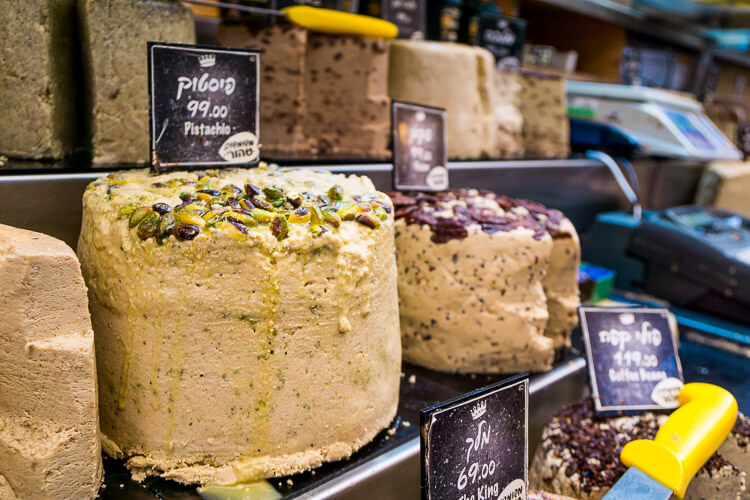 25. Book a Personal Guide: I'm not usually a huge fan of big tour groups, but I am a huge fan or personal tour guides. Having a personal tour guide can really make a travel experience more enjoyable and definitely richer as you learn the secrets, facts, and history of a place thanks to tour guides that are well educated on the areas. We used Yuval Statman and I can't recommend him enough, so full of knowledge about the city, easy going, and SUPER patient with all of us wanting to take pictures every two seconds.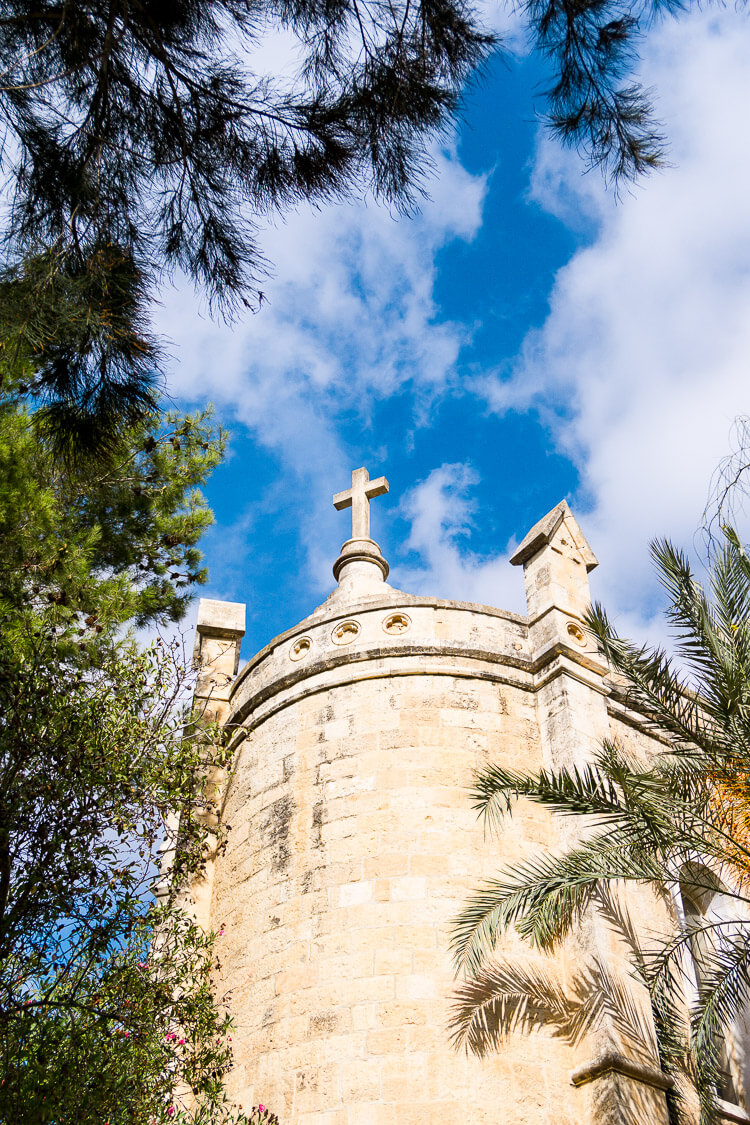 26. Shop at the Mamilla Mall: This open-air mall has plenty of restaurants and shops to keep you entertained. You'll find everything from American Eagle to Israeli boutiques. Located just across the street from the Jaffa Gate to the Old City. Take a peek at the pieces of art for sale along the way.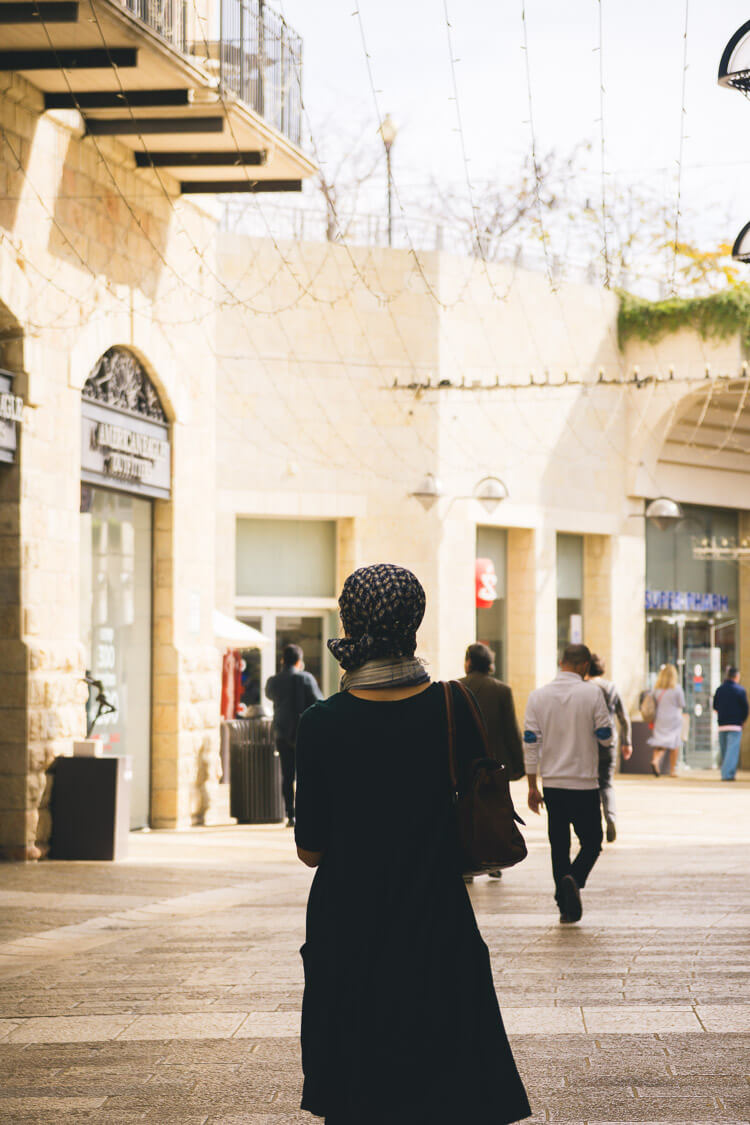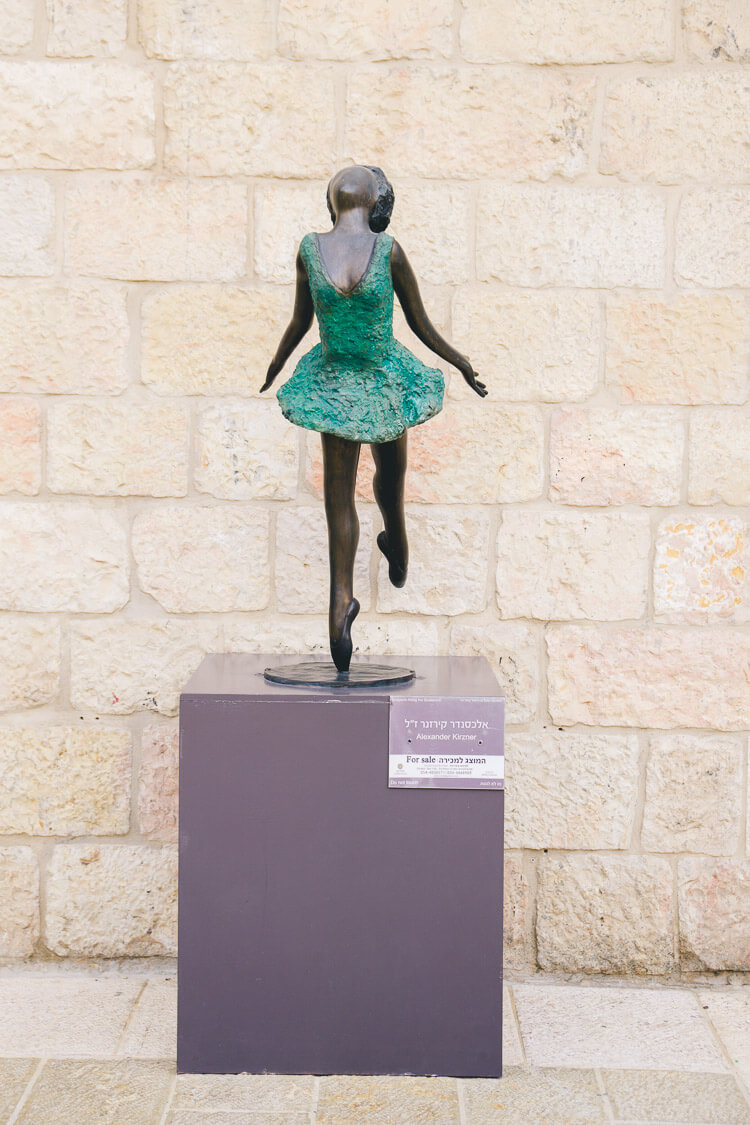 27. Stay Luxuriously at the Inbal Hotel: If you're looking for luxury accommodations close to the Old City, the Inbal Hotel is a great choice for your stay! Make sure to indulge in their incredible breakfast buffet!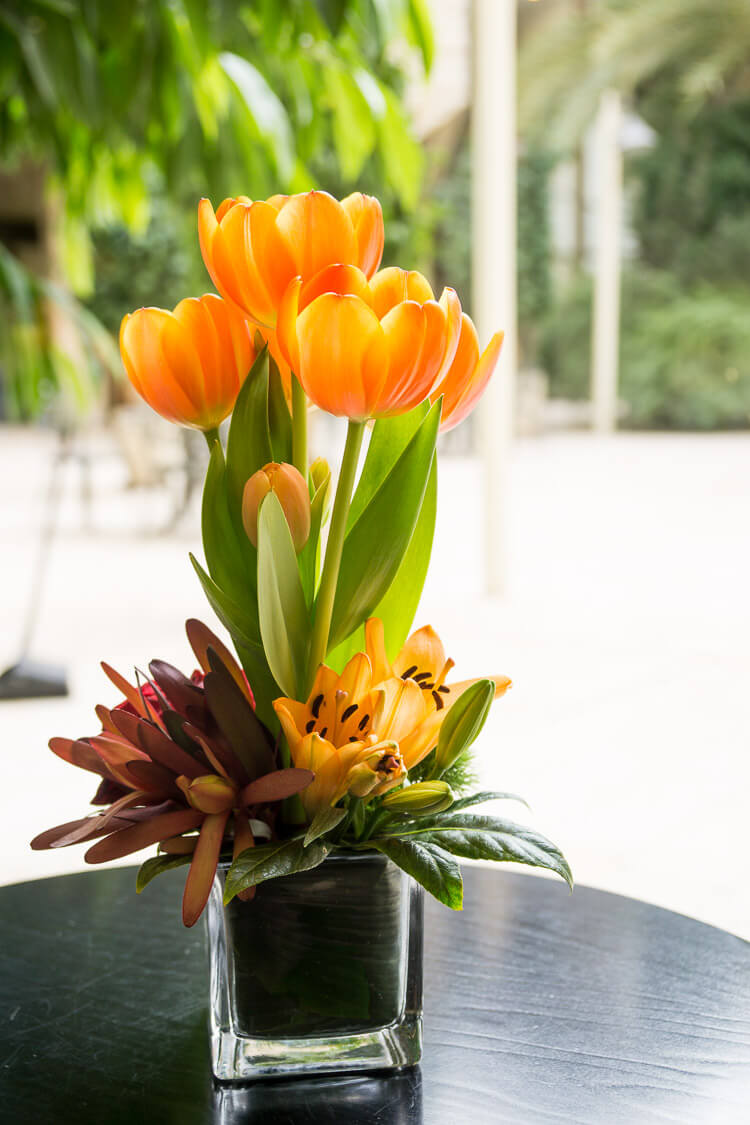 28. Keep it Cheap, Casual, and Comfortable at Abraham Hostel: I stayed one night at the Abraham Hostel in Jerusalem, my bed was less than $25 USD for the night and I took advantage of their Day Tour from the City to Masada, Ein Gedi, & the Dead Sea. Such an amazing experience all around! You can read about hiking Masada here.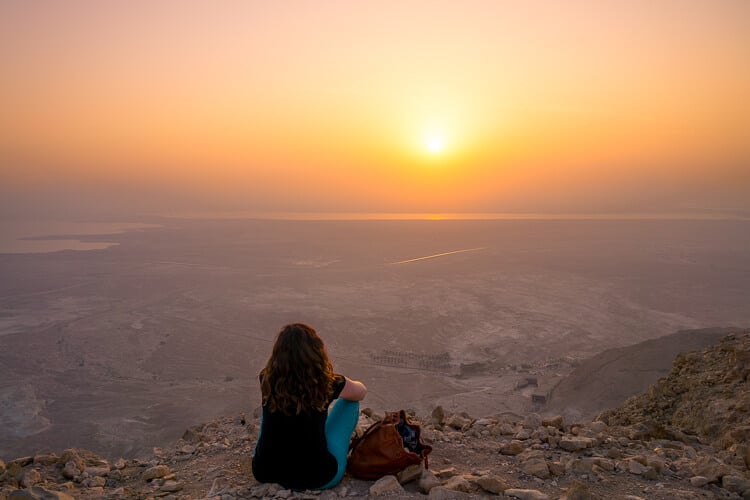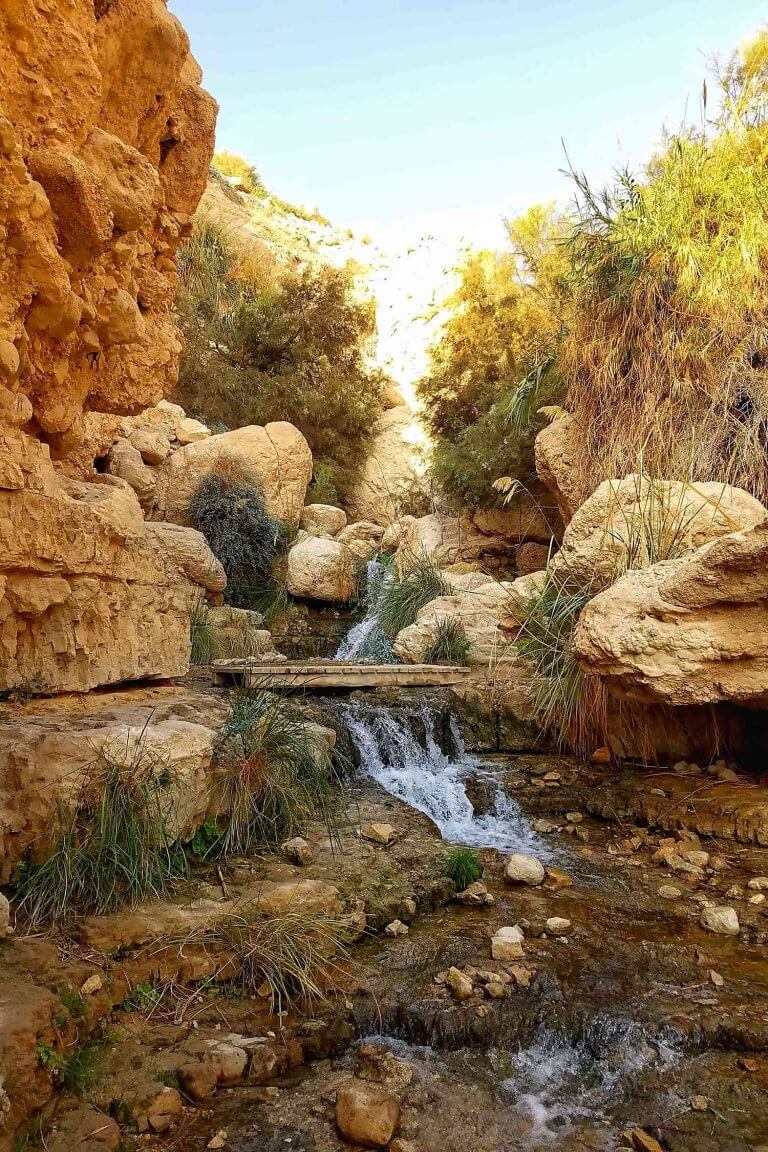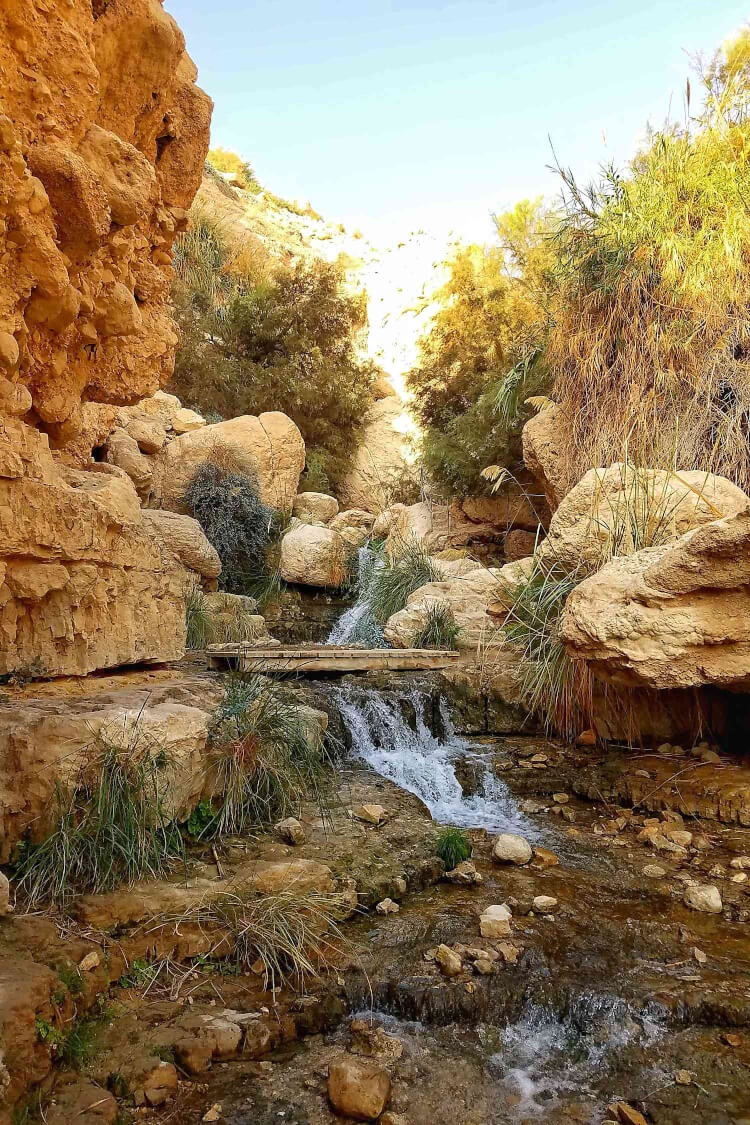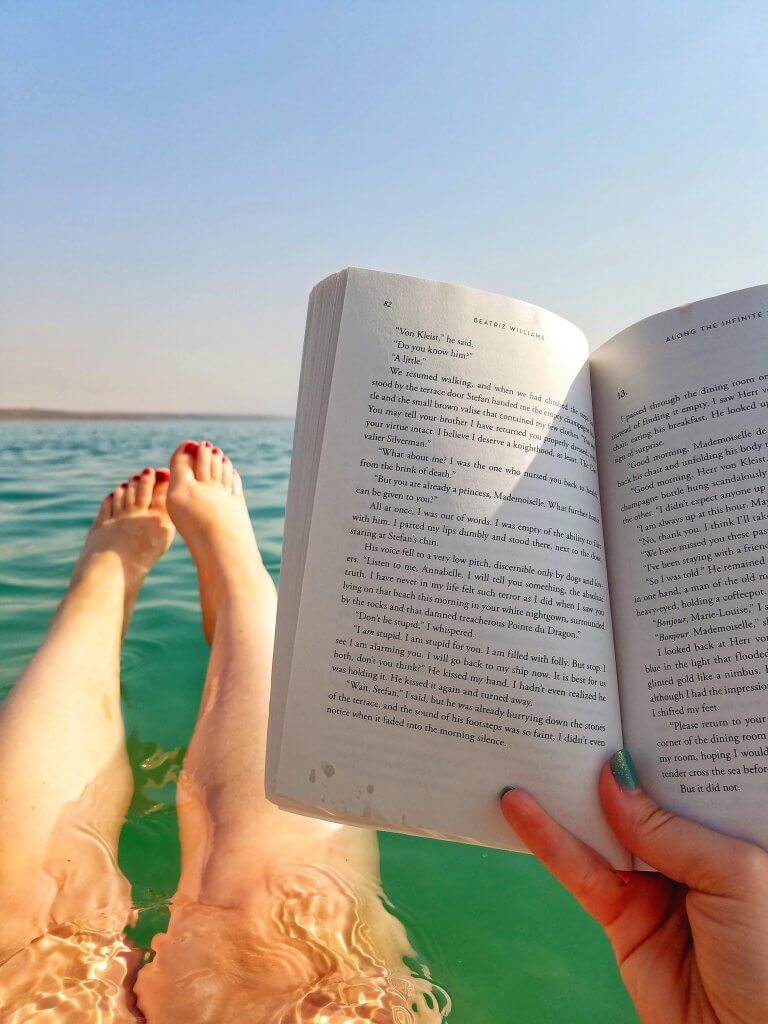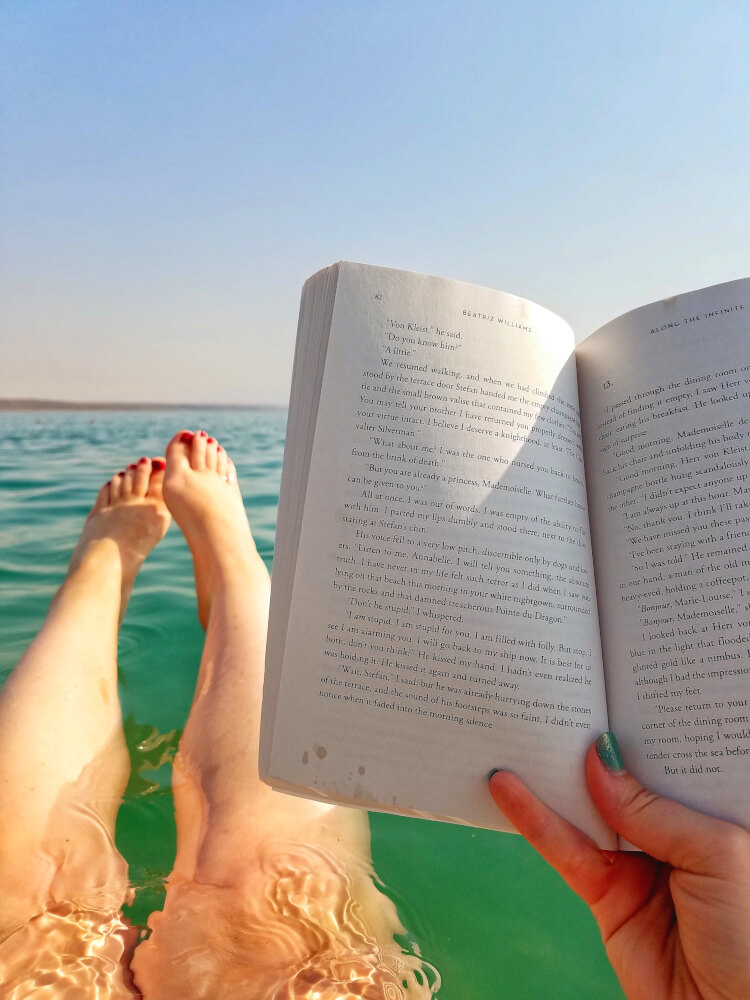 29. Take It ALL In: While I do think it's important to live in the moment and soak up every detail of your trip, my point here is to recognize even the unpleasant things. This is another one of my favorite images from the trip. So far most of the images have been beautiful, wanderlusty depictions of this city. But like most places across the globe, there is a truth we like to overlook and pretend doesn't exist. And that's the poverty all around us. Even in the vibrant cities, there's a shadow of it and I believe it's important to share those pieces too. Travel is about seeing the world and that includes the good, the bad, and the ugly.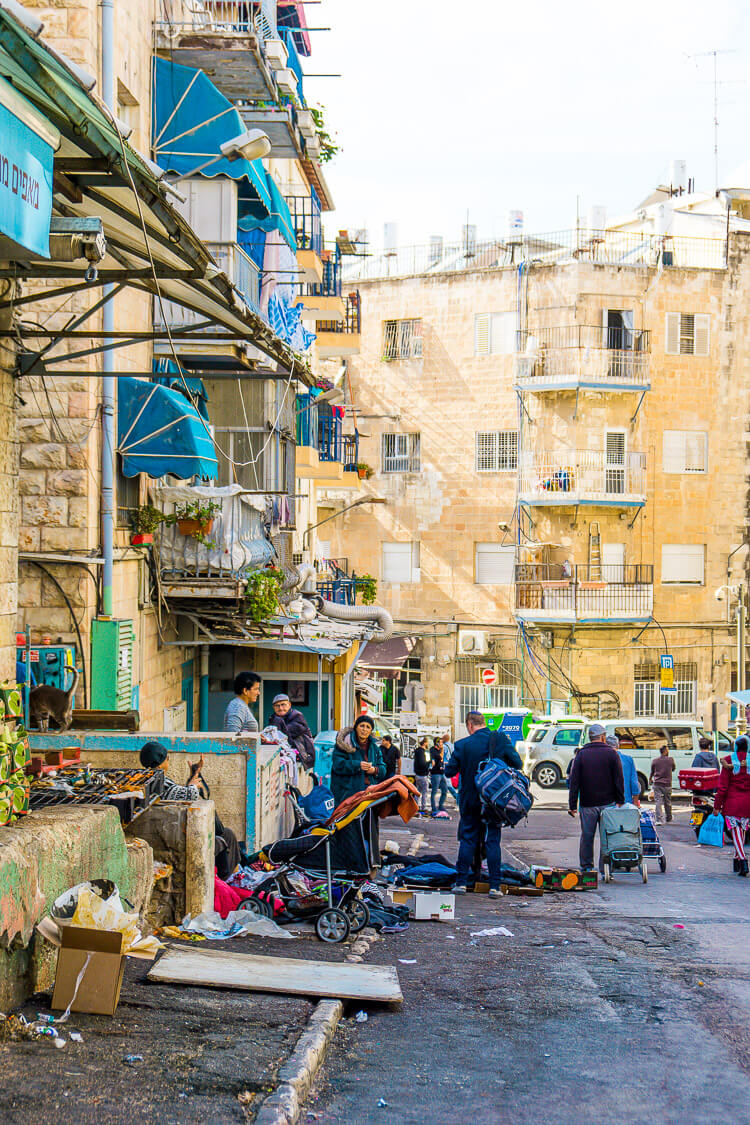 Well, there it is, I did my best to bring you all the bits and pieces and highlights from my recent trip to Jerusalem and I hope I've inspired you to plan a trip of your own! Please, if you have any questions, ask in the comments below or shoot me an email!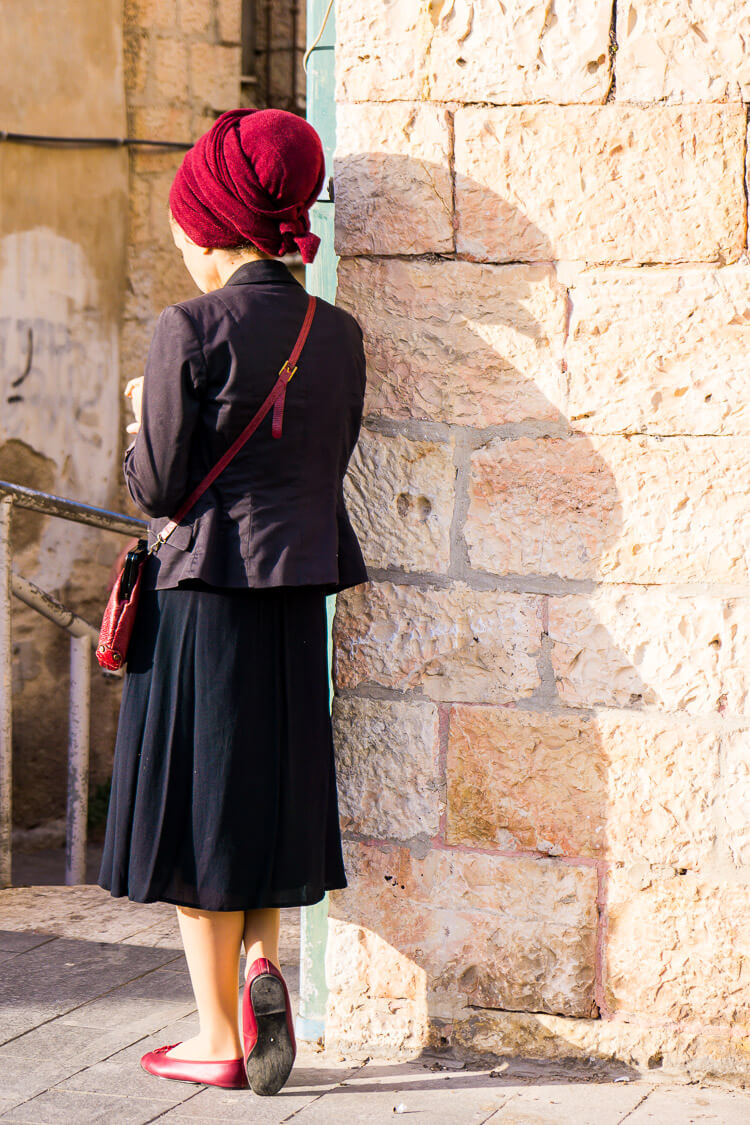 This post was written in partnership with iTravel Jerusalem and TBEX. I was a part of the TBEX Jerusalem Press Trip, however, I have only included things that I personally recommend and enjoyed on the trip. All opinions are 100% my own.