There's so much more to the Reykjanes Peninsula in Iceland than the Blue Lagoon! While the geothermal waters are definitely a MUST, don't forget to visit the quaint little fishing villages, dramatic sea cliffs, the bridge between continents and so much more!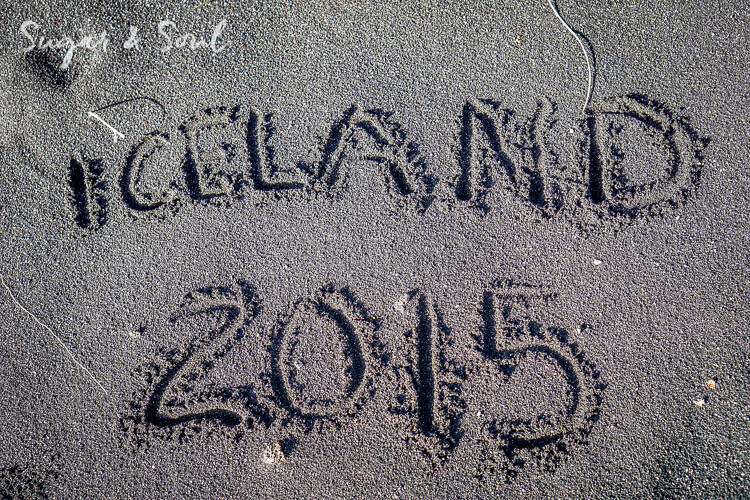 From the time I mentioned going last winter to the first day there, everyone asked: "why Iceland"? By day two of instagram photos, people started to get it. Iceland is GORGEOUS! Over the next few months, I plan to put Iceland at the top of your travel destination list with tons of great posts from things to do and see to how to do Iceland on the cheap!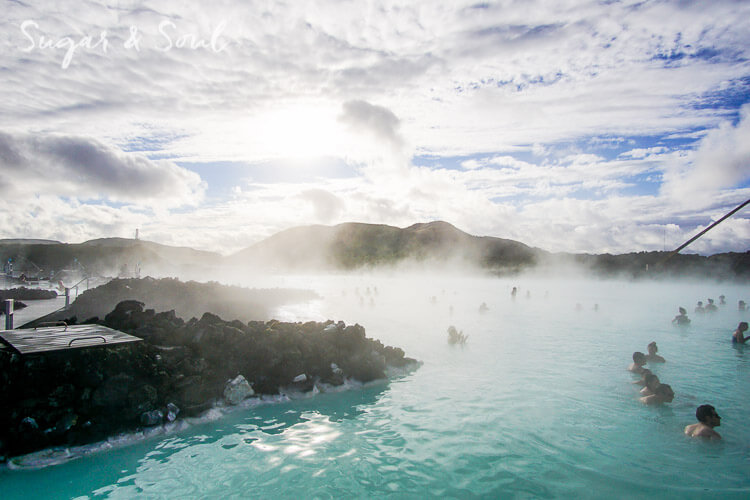 Originally, Matt and I had talked about doing a layover in Iceland when we went to Scotland and Ireland in May, but it was too costly for such a short time there and we ultimately decided to spend more time in Scotland instead. This spring a friend told me about WOWair, an Icelandic budget airline that would begin flying into Boston and Baltimore in March with flights starting at $99. I decided to ask my mom if she wanted to go with me, it had been more than a decade since our last mother-daughter trip and Iceland was at the top of her bucket list!
We booked the trip and started making plans! Our first stop after picking up our SADCars rental was the largest tourist attraction in the country, the Blue Lagoon. Everything we read about it said to get there first thing in the morning so I booked us spots at 9 am and went with the Premium package which is €65 (currently $73.44). The lagoon does have a basic package for €35 (currently $39.72) if you're looking to do it on the cheap. The premium package gave us bathrobes, flip-flops, and a free drink – yes, they have a swim up bar with smoothies, wine, and beer.
The lagoon is very close to Keflavik (where the airport is) so it's a great first stop if you get in from an early morning flight. We were first in line and shared the lagoon with about 20 people for the first hour or so. It started to fill up pretty quickly around 10:30 am and by the time we left around 1 pm, the line was almost out the door! We could have stayed in the lagoon all day, it was so nice, and I was tempted to get an in-water massage because it sounded like heaven.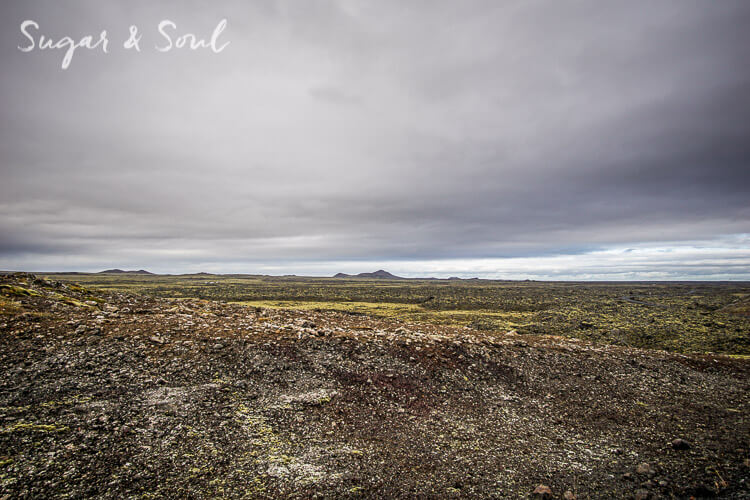 After leaving the lagoon, we decided to check out the rest of the Reykjanes Peninsula. The Blue Lagoon is actually on the outskirts of a cute little fishing village called Grindavík, we didn't get a chance to check it out, but there's supposed to be quite a bit to do for such a small town. We continued around the loop (route 425) to Valahnúkur, a beautiful sea cliff.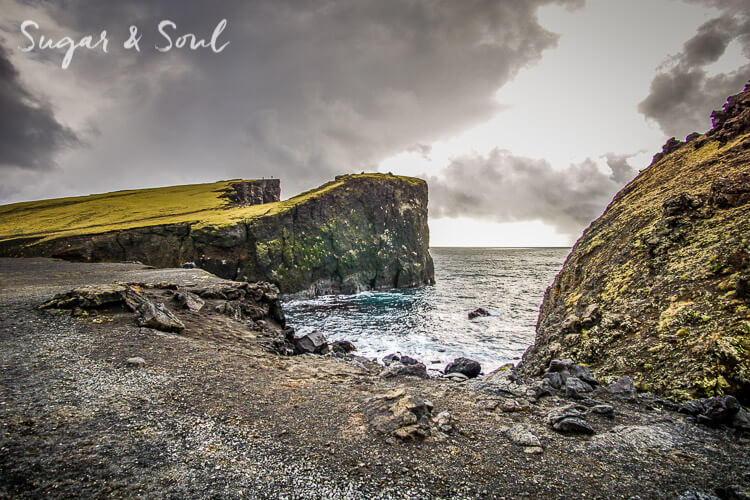 The weather in Iceland is absolutely crazy, like it's a bit bipolar. If you don't like it, wait a few minutes and if you're enjoying it, soak it in! I can't even count the number of times the weather went from rain to sun in a day. At least when it did rain, it didn't last long and left behind beautiful rainbows! In order to get to this southwestern point, you'll follow the road and turn off onto an F road (unpaved) right by the power plant and make your way down the road around the lighthouse.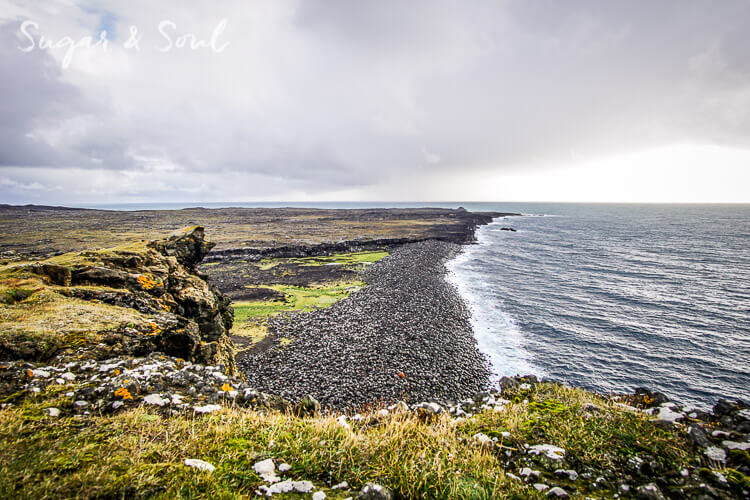 We walked to the top of the sea cliff but didn't stay up there long since the wind picked up and one wrong step would have sent us for a really cold swim in the Atlantic. It was quite a beautiful view though, to see the lava fields and the ocean meeting with little bursts of green and the occasional glimpse of blue skies!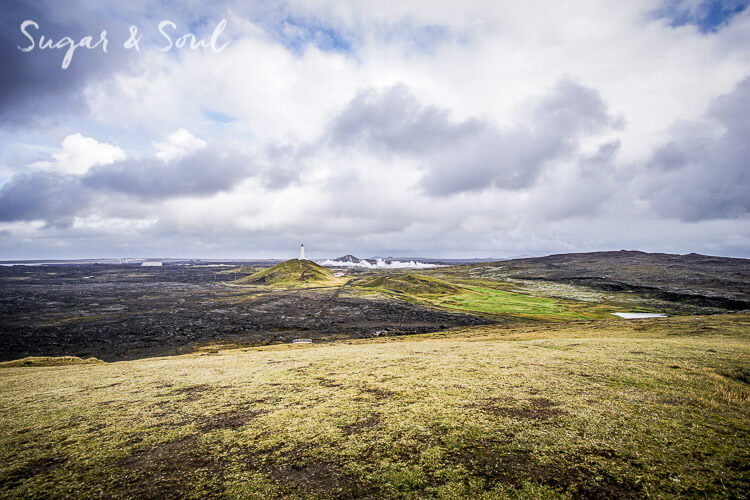 The lighthouse is oddly far inland, but is just too cute sitting up there on that little hill. As you can tell from my mum's gritted teeth, it was a little cold and windy on the cliffs.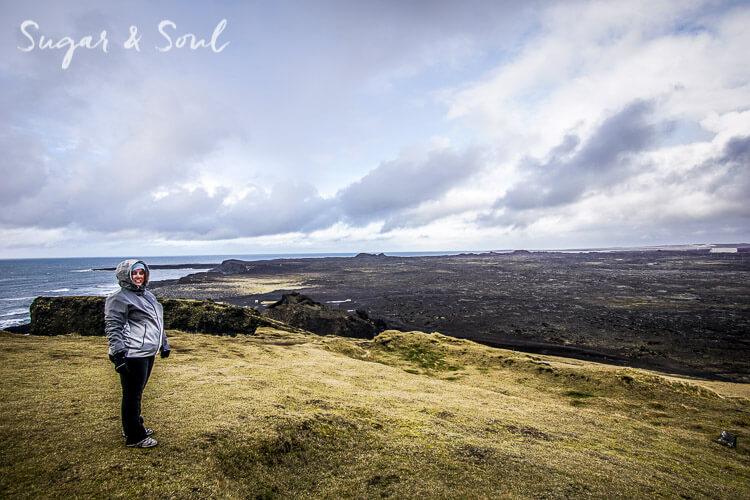 Just a few minutes up the road on 425 was our next stop, the Bridge Between Continents in Sandvik. This is the only place in which the continental divide between the North American and Eurasian tectonic plates can be explored above sea level.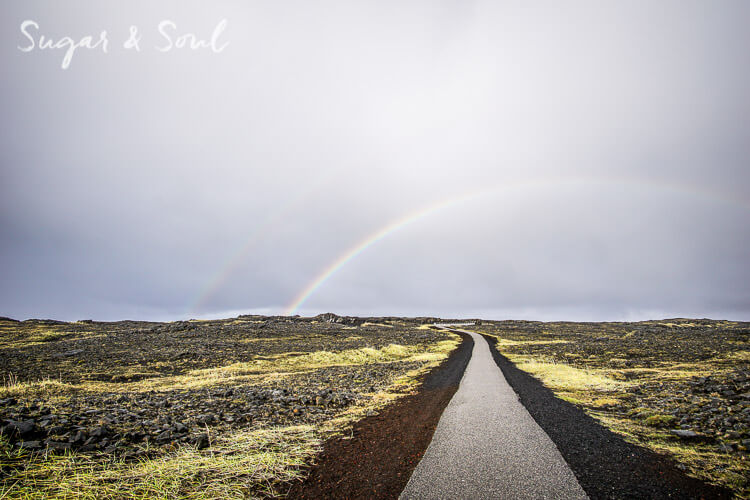 The fissure runs up through the country, slowly dividing and also growing Iceland. Technically we were still in North American when we landed, then drove to Europe, then back to North America and then back to Europe by driving the loop on the Peninsula.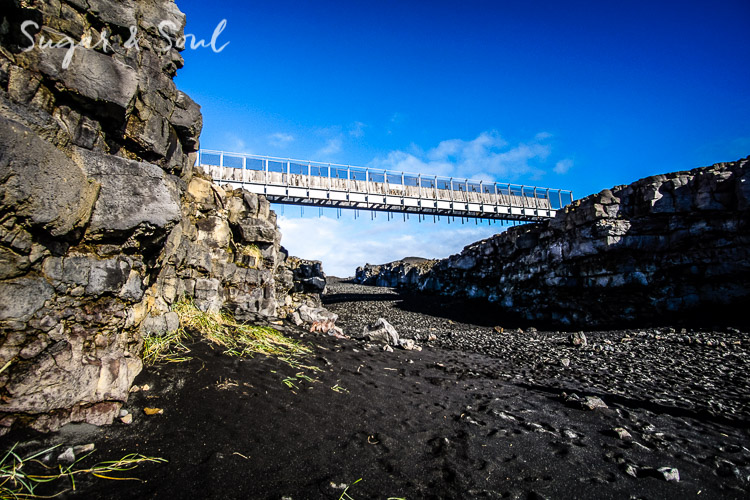 You can walk across the bridge and there are also paths on either end to walk down to the black sand between the plates.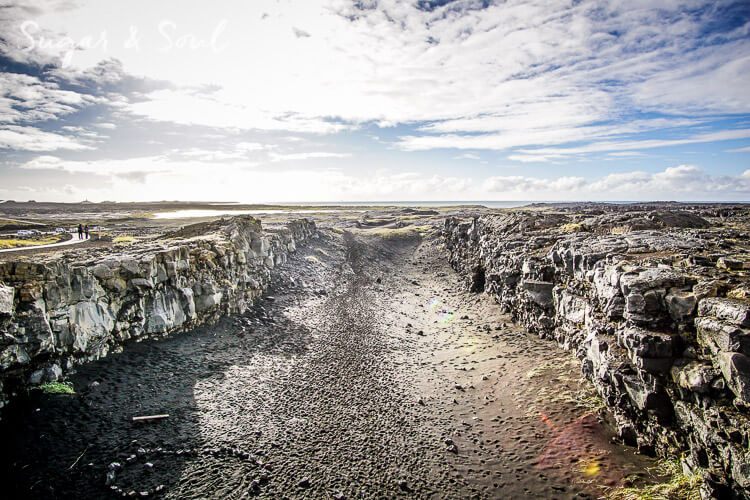 It's pretty incredible, right? It actually has poor reviews on Trip Advisor… can you believe that? Maybe they're just not nature people, and in that case, they probably picked the wrong country to vacation in, but seriously, there's something pretty amazing about walking between continents.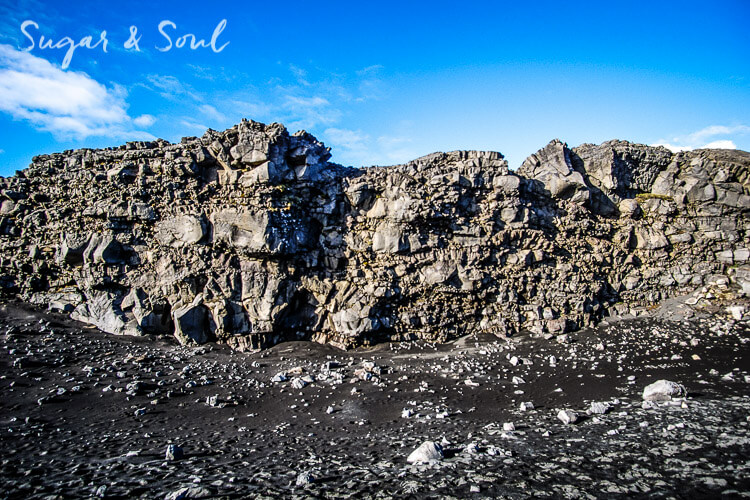 I got a couple raindrops on my lens, so don't mind the red… mmmkay?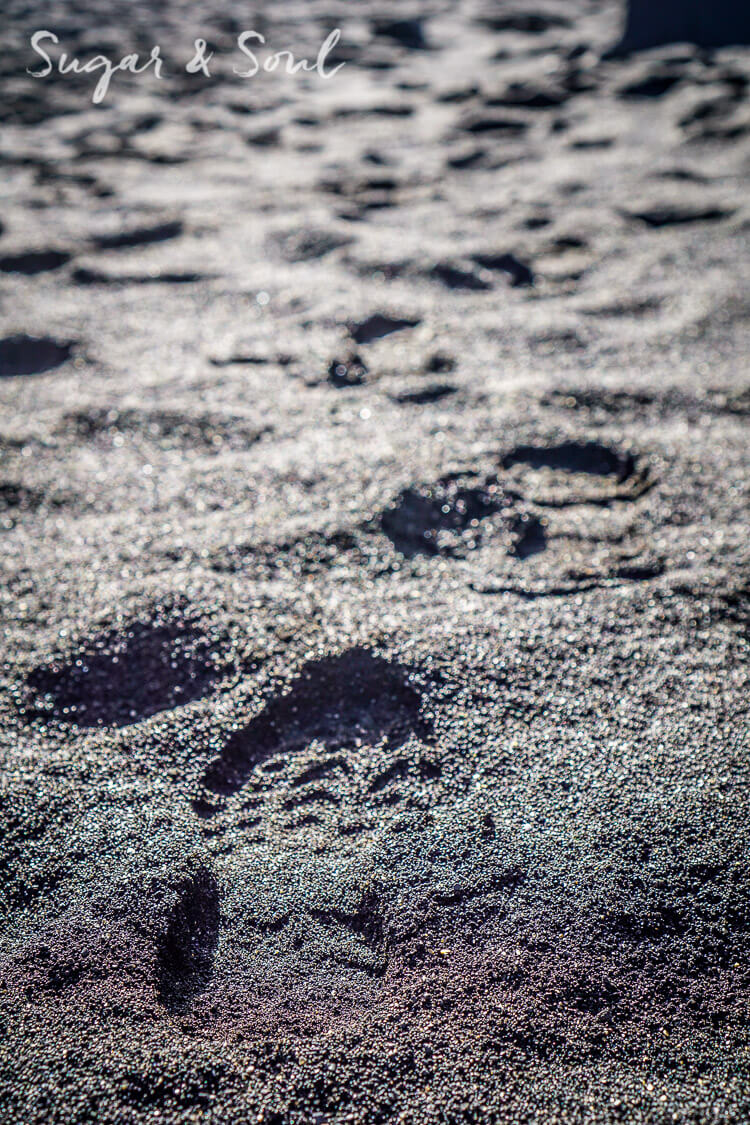 Simply amazing!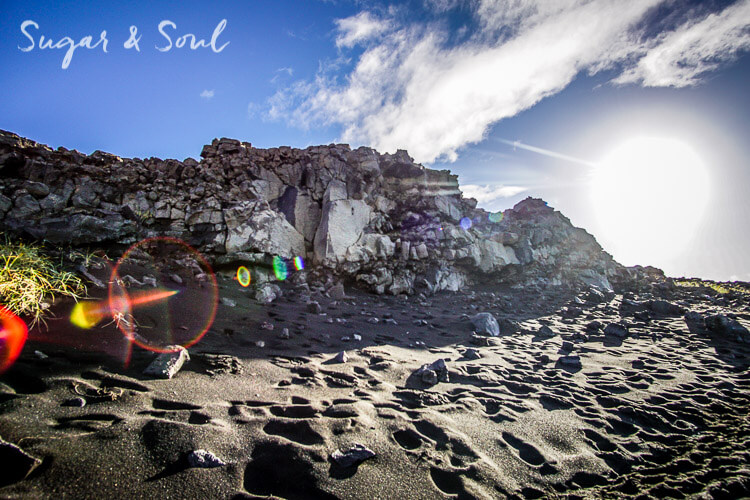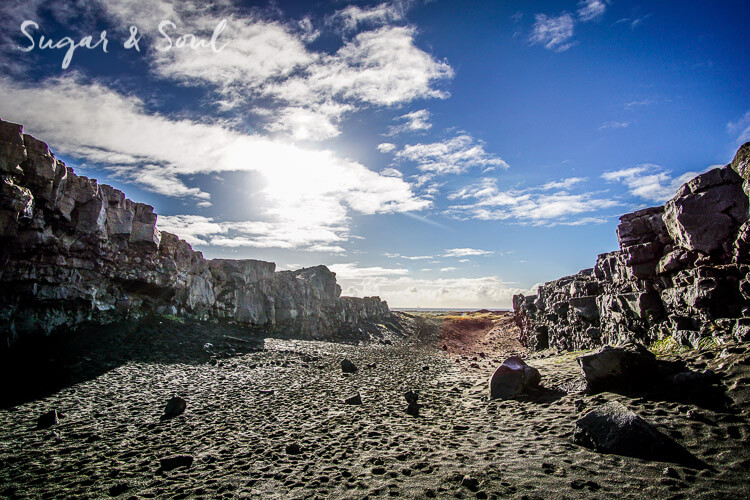 My beautiful Mumma!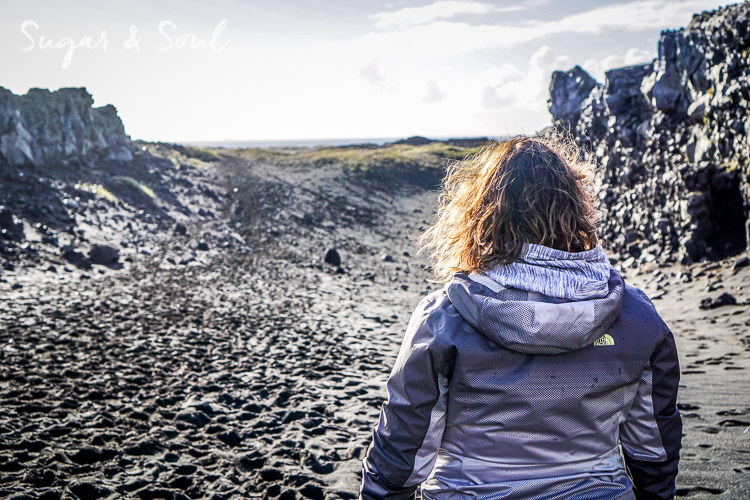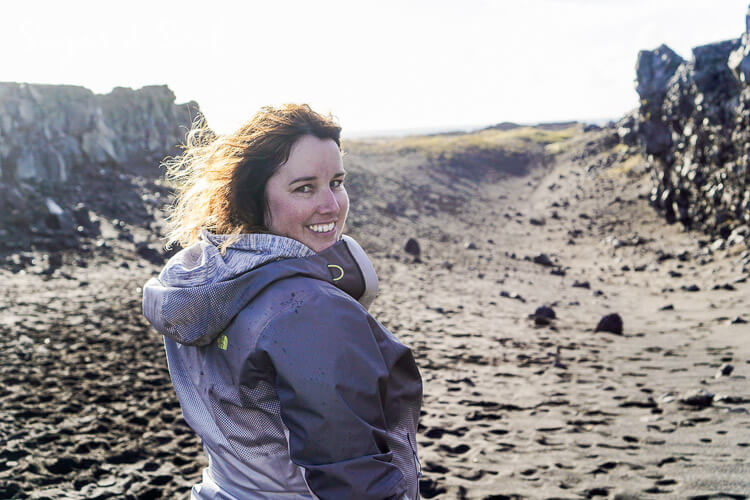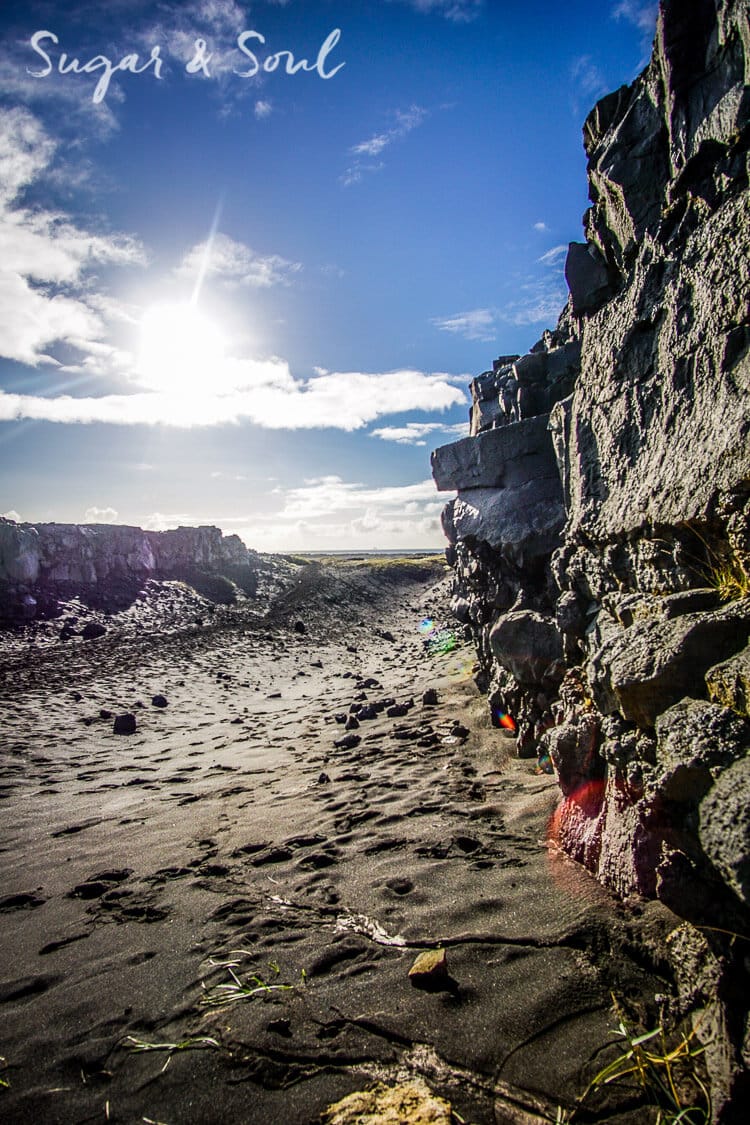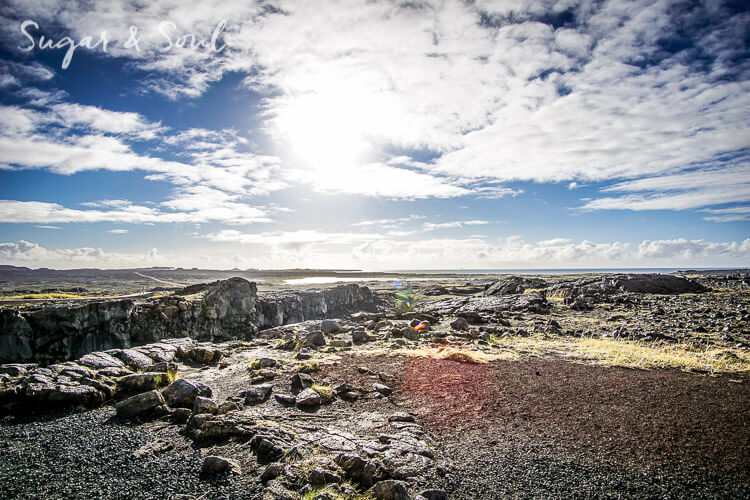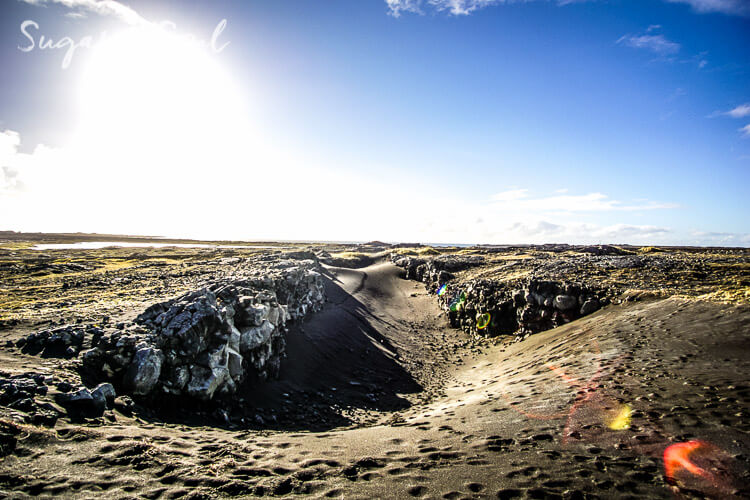 That wraps up our time in the Reykjanes Peninsula, it's a great little loop to do after first arriving in the country and you'll pretty much have it all to yourself! We headed to our Airbnb early in the evening because we were exhausted and were a couple hours drive from it. Plus we had to stop at the grocery store so I could get my Sea Salt & Balsamic Kettle chips (and dinner).
Oh and here's a sneak at the northern lights out first night! Breathtaking to say the least! I'll be sharing the northern lights in a separate post later on! Stop back next week where I'll share the first part of our time in the Golden Circle!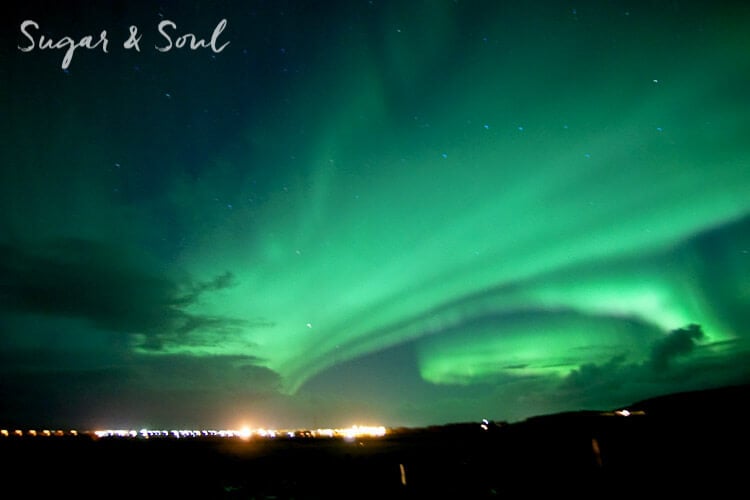 You might also like:
What to See and Do in 48 Hours in Quebec City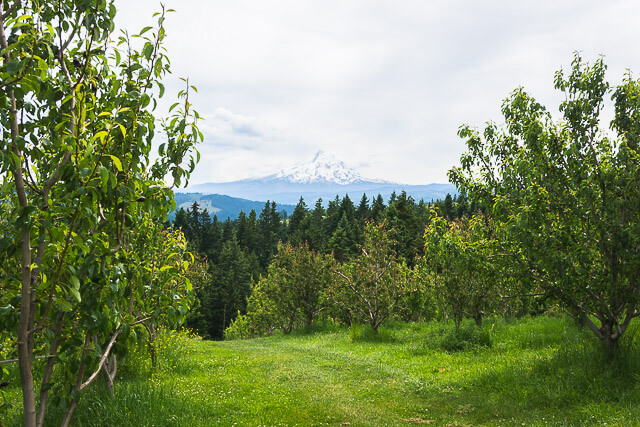 Mt. Hood and Columbia River Gorge in Oregon