What to see and do in a day in Western Ireland.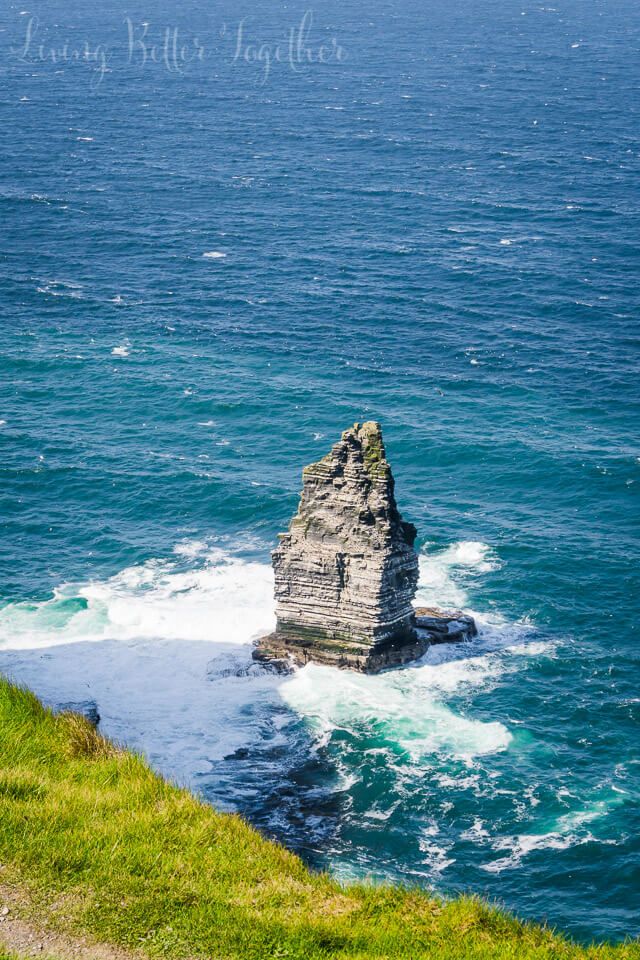 So I'm talking off on my next trip Monday and I figured I should probably wrap up my last European adventure posts before starting in on the next one. Plus, I'm not sure why it's taken me so long to write about our time in Western Ireland, because it definitely deserves the attention.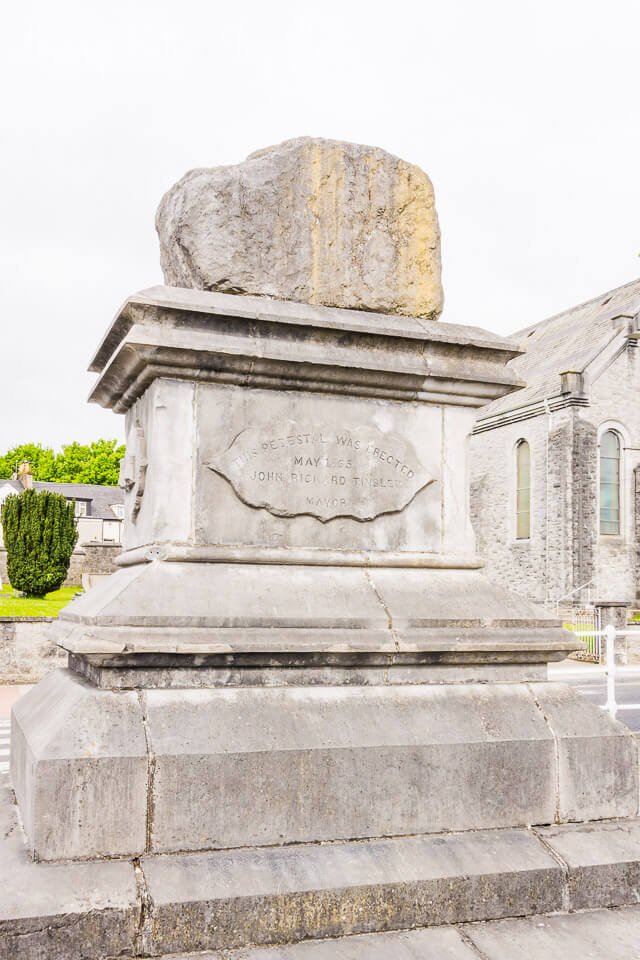 The Treaty Stone in Limerick was our first stop of the day. The Treaty, according to tradition was signed on a stone in the sight of both armies at the Clare end of Thomond Bridge on the 3rd of October 1691, the treaty brought the end to the war between William III of Hanover of England and his Father in Law King James II.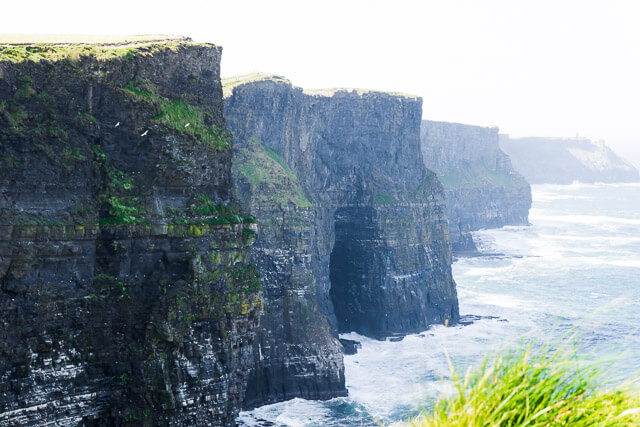 I mentioned that we used Irish Day Tours for our trip to Northern Ireland and we used them for this day as well. The tours allowed us to see a lot of great places without having to rent a car. We simply took a taxi into Dublin from our hotel near the airport and loaded the bus by the old church near Trinity College.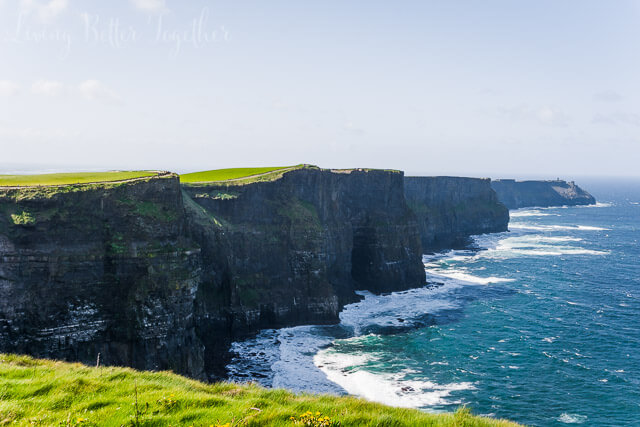 Our first stop of the day was something I'd been dreaming about since I was a child, the Cliffs of Moher. Guys… they live up to the hype! They're magnificent in every way! I would have loved to have gotten closer to the edge, but it was so damn windy I figured I better keep my distance. Some people were literally crawling on their stomachs to get selfish leaning over the edge…
I'd like to think I have more sense than that.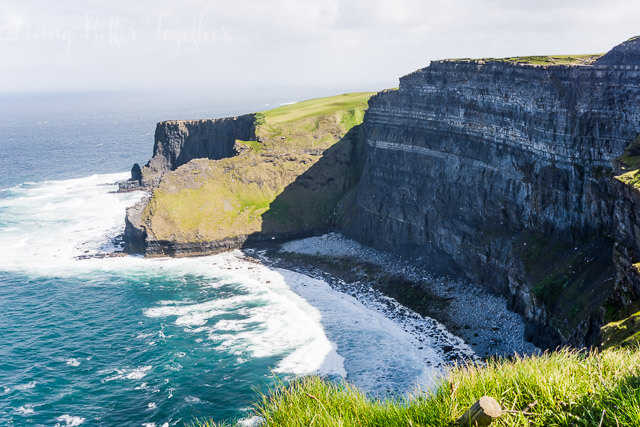 Like I said, it was incredibly windy. This was really the only experience we had with the wind that is so characteristic of these isles. The wind was so strong in fact that we were getting hit by ocean spray 700 ft up and 20 ft from the edge. That's insane guys, just insane.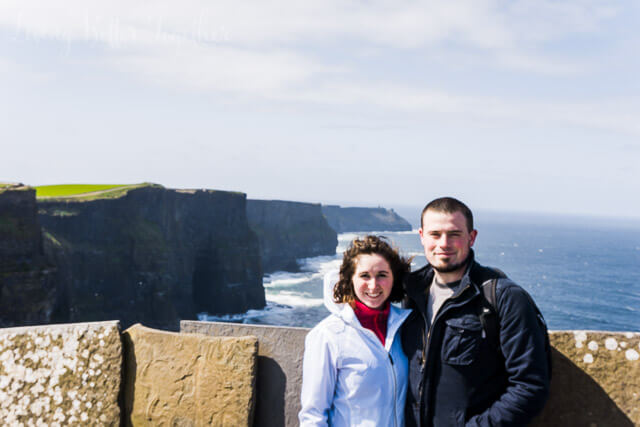 The only photo I have of us is a little blurry, I guess that will teach me to vet random strangers a little better when I ask them to take a picture next time. But I have it and I'll cherish it!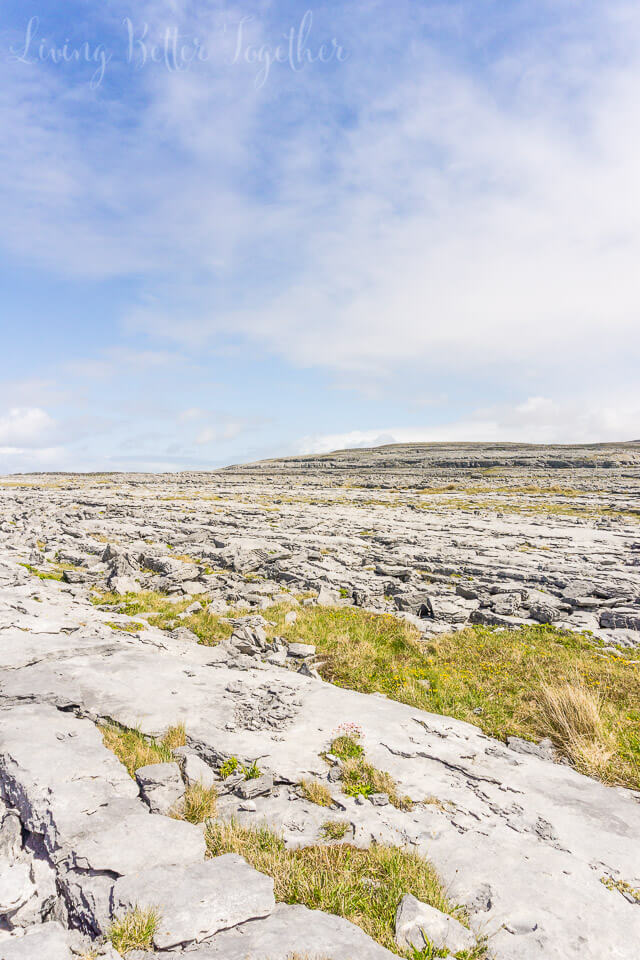 After leaving the cliffs, we made a quick stop at The Burren, one of six National Parks in Ireland. The Burren is a karsg formed of limestone which originated when this land was underwater in a tropical sea 350 million years ago. You can see fossilized areas all over The Burren. What's also quite unquestionably about this area is that it was also covered by glaciers during the last ice age, leaving behind deep grooves in the stone. Talk about a land that's seen some seasons!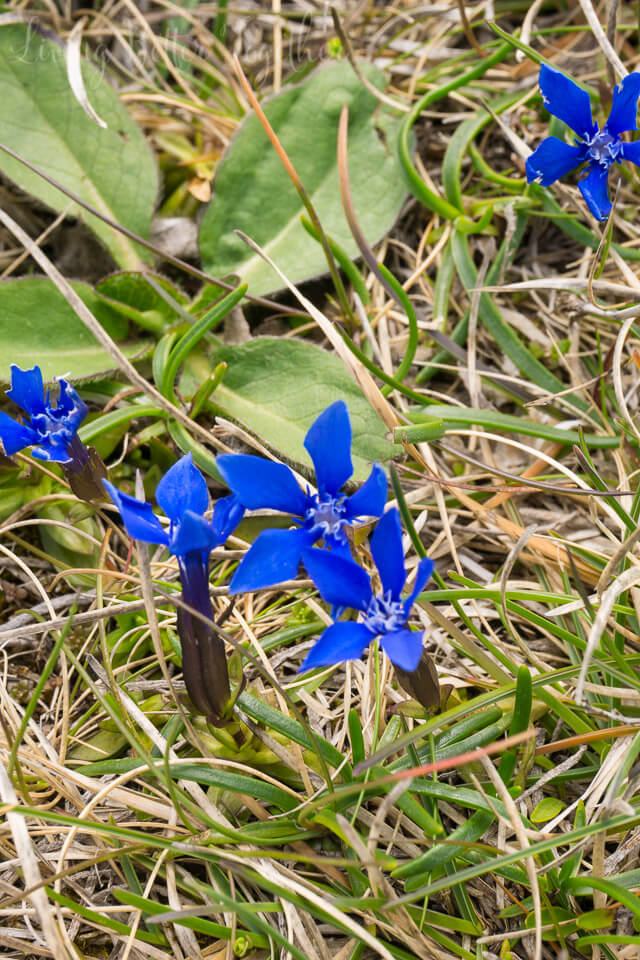 The Burren looks pretty barren and for the longest time it went unused. But plant grown and wildlife actually thrive here due to the rich minerals in the land. The minerals help plants grow in cooler temperatures which means this land actually has a long growing season than others in the country. Plus it's full of plant life that is native to the area and terrain.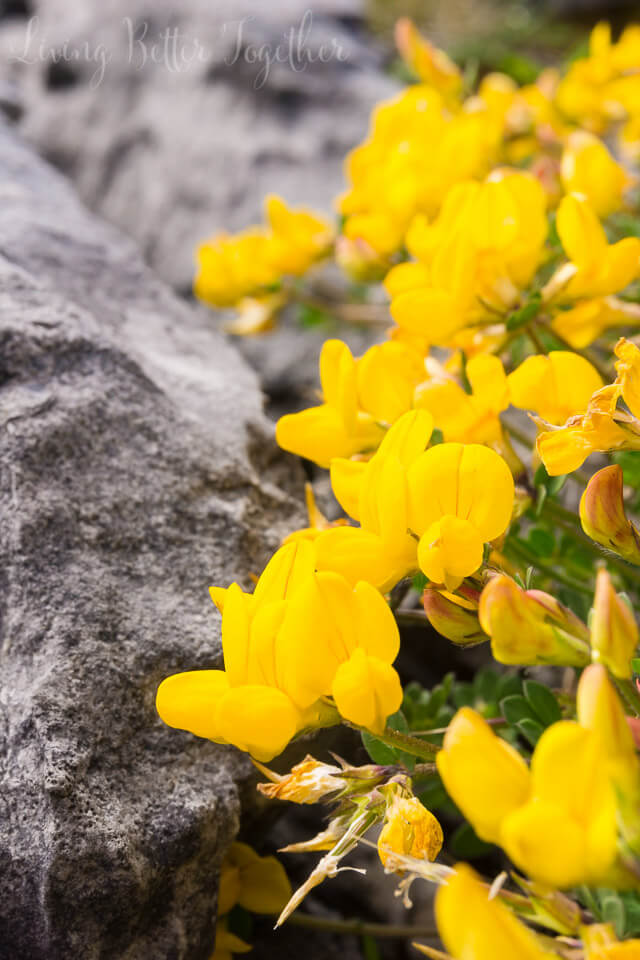 There are also tons of tombs all over the area, but we didn't have enough time to explore them. I would have lived to have had more time here, it was such a cool landscape!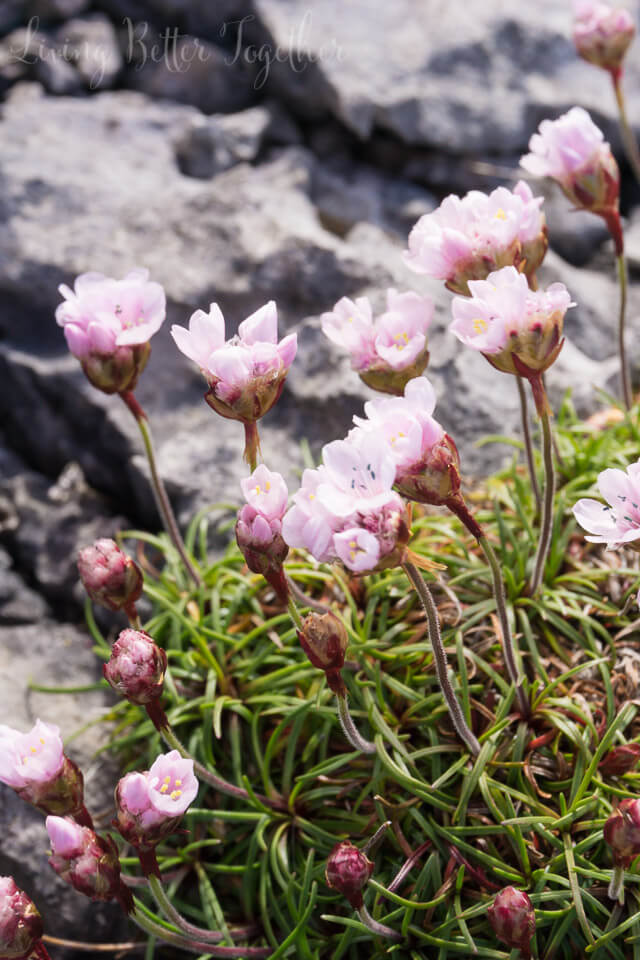 Seriously though!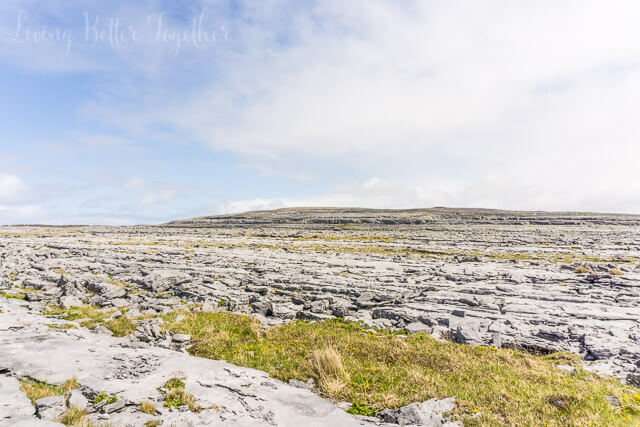 These cows actually have to eat less because the minerals in the soil and grass are more sustainable. And seriously… oceanside farm, who wouldn't want to live here?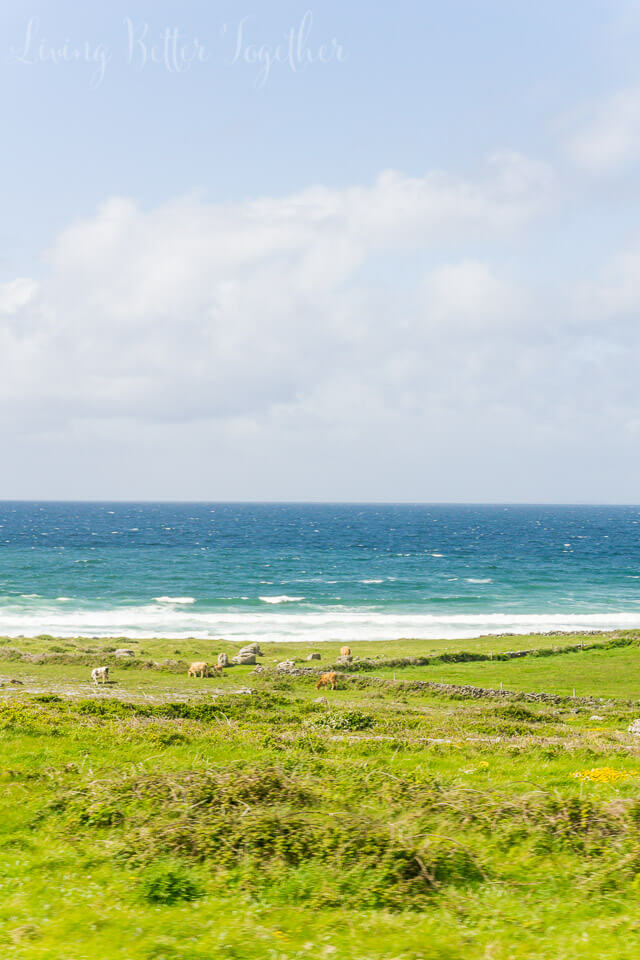 The grass was so green and the water was so blue! Surfing is actually extremely popular in this area of the country, who knew!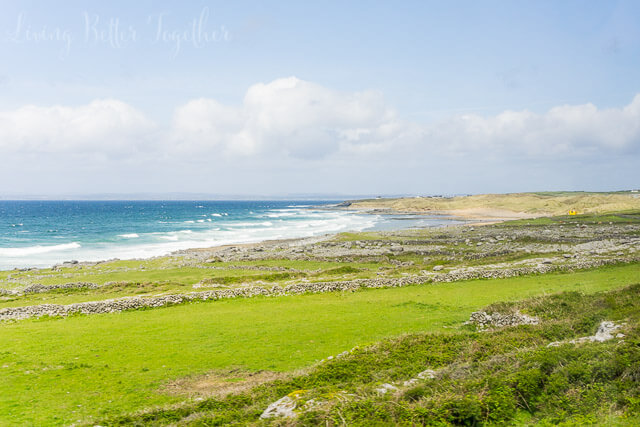 We drove around Galway Bay on the way home, taking in the beautiful scenery!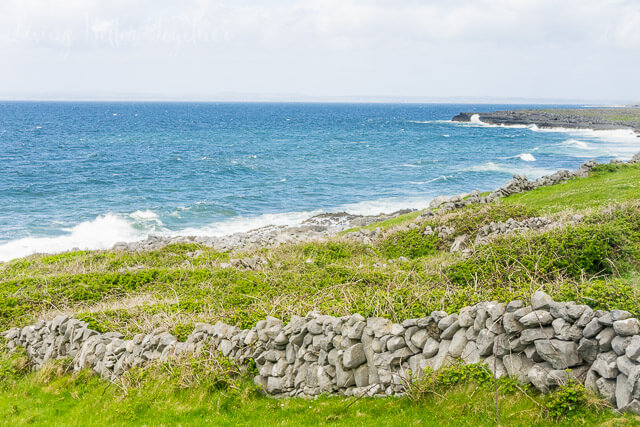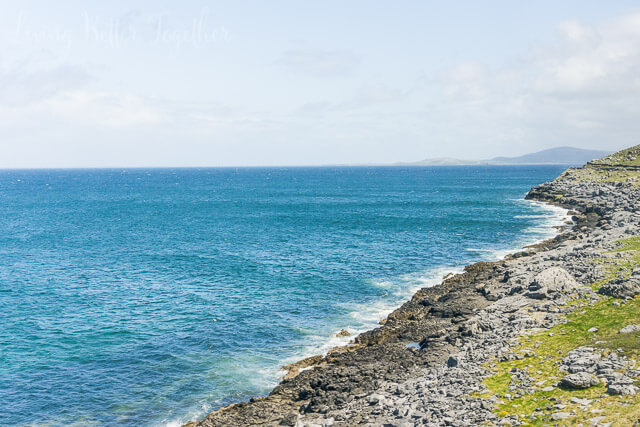 We ate at Fitzpatrick's Pub & Eatery in Doolin which was actually pretty good, we had a few minutes to spare efore the bus took off so we checked out a couple of the little gift shops around the town as well.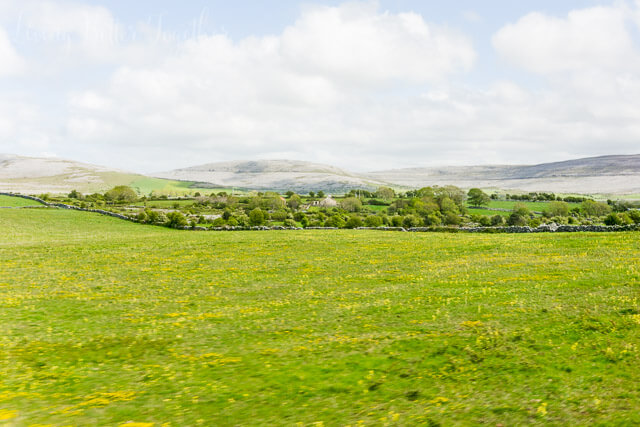 Our last stop was Corcomroe Abbey. It was really fascinating to learn about the monks and their way of life here at he monastery hundreds of years ago. Unlike most monasteries, this one features some really beautiful architecture and carvings and legend has it that the 5 masons who built it were executed so that another one could never be built to rival it. This Abbey has been uninhabited for almost 400 years.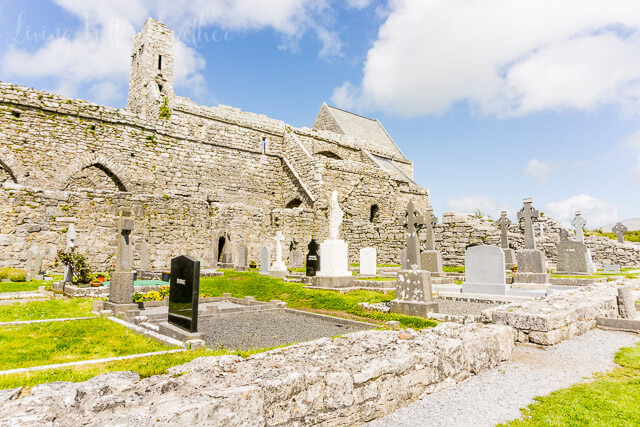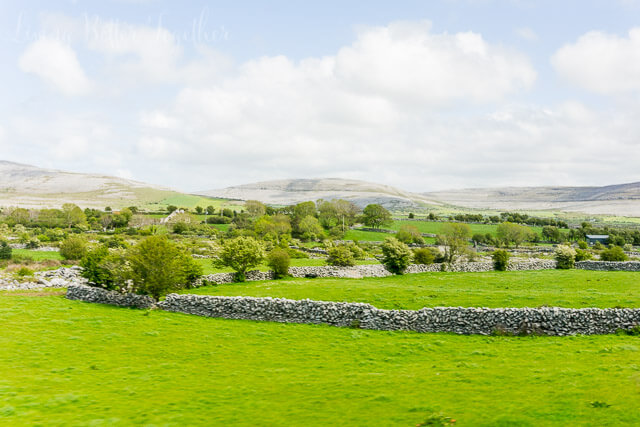 So there you have it, that wraps up our trip to Ireland and Scotland last May. And an amazing one it was, I can't watch to go back one day and explore he's beautiful countries further!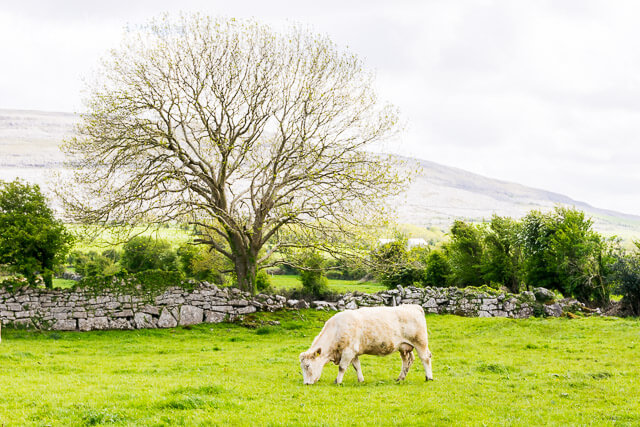 You might also like: