Thank you Amtrak Downeaster for sponsoring this post and trip so that I could share my experience with my readers!
Take a little Weekend in Boston with the Amtrak Downeaster! What to see and do in just a couple days in one of the best cities in the country!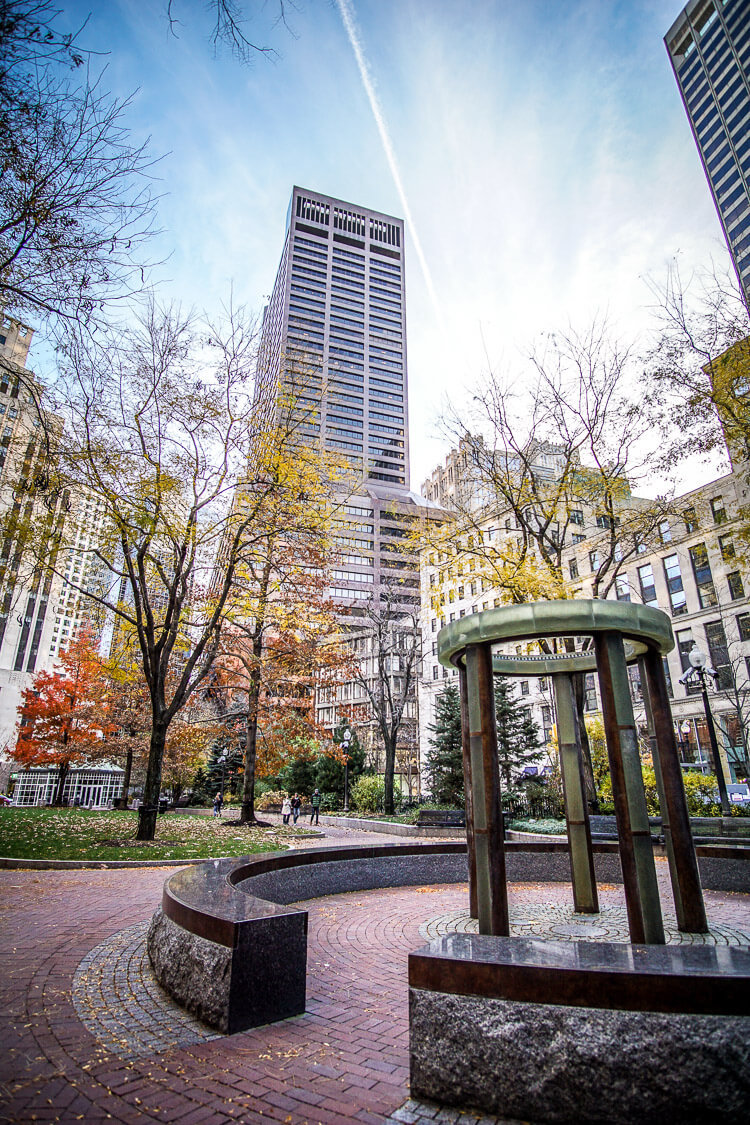 Last Saturday morning the alarm went off, or rather didn't go off, at 4:30am. Luckily, my super-on-top-of-it-husband had set his for 5:00 am, which gave me 30 minutes to get dressed and pack my bags for the weekend and hop in the car! Normally, I would have needed to be persuaded and maybe even shoved out of bed at that hour in the morning, but not this time, something exciting was happening! I was crossing #13 off my 25 To Do List!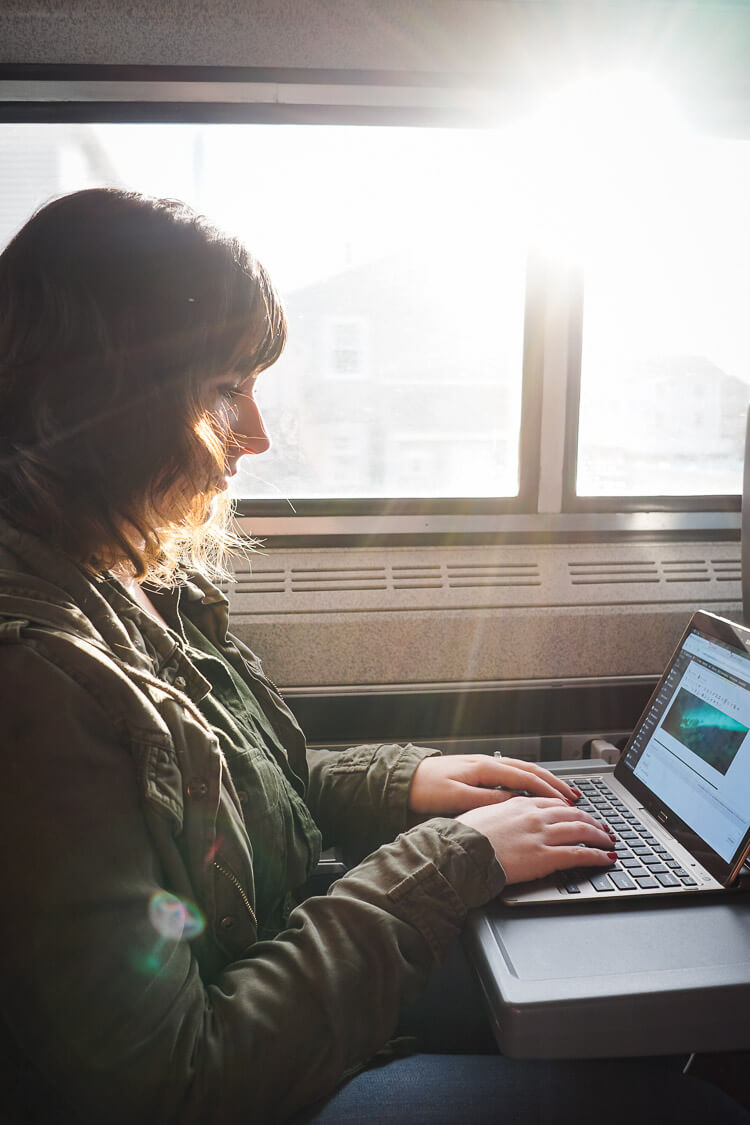 Which was taking the train! I guess technically, I rode a train back in September between the parking area and the fair grounds of the Common Ground Fair. But when I put it on the list back in December, this was the kinda of train ride I had in mind! We drove down to Freeport, Maine, about 1 hour and 20 minutes south of home, and hopped on the Amtrak Downeaster to make our way south for a Weekend in Boston!
The seats on the train we super comfortable and had I not had work to do (Hey there, Northern Lights post), I would have gone right back to bed. The ride was so smooth and a lot quieter than I originally expected. I loved that there was free WiFi on the train, and it didn't go in and out like it does on the bus, and the outlets on the wall make travel pretty convenient too! After a few stops throughout Maine, New Hampshire, and Massachusetts, we rolled into North Station around 11:00 am.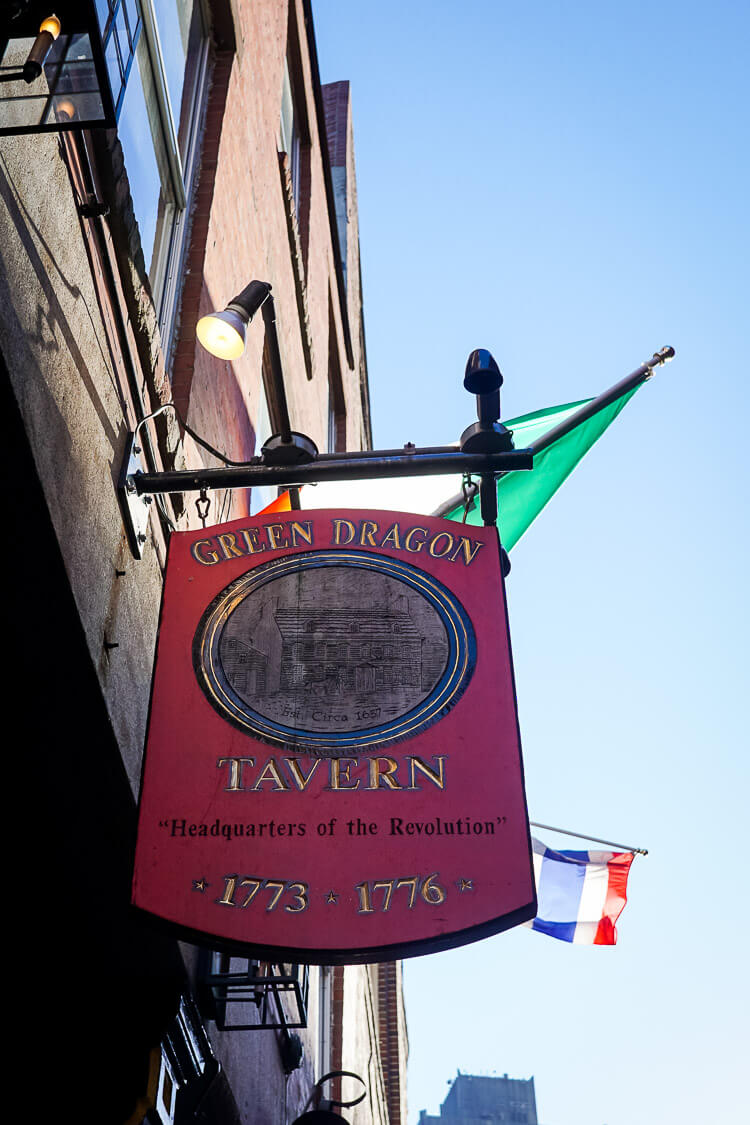 After getting off the train, we headed to the T (subway) area within North Station and grabbed some passes for the weekend, then we hopped on the T and headed to our hotel in East Boston, Embassy Suites. Normally I would look for a hotel or airbnb right in the city, but with just a couple weeks to plan, the price was right, and by right I mean about $300 less than all the others. I was actually pleasantly surprised, the hotel was big, super comfortable and clean and I'd definitely stay here again.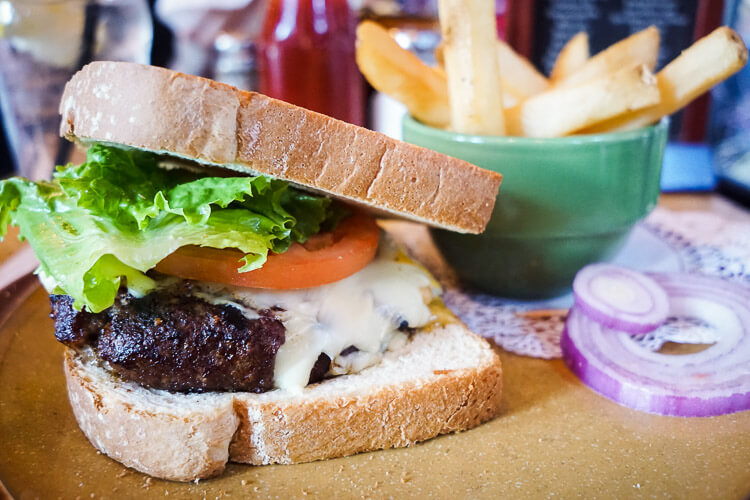 After checking in and dropping our bag off at the hotel, it was time for some lunch! Burgers are usually pretty high on the agenda when Matt and I travel together. So we hit up the Green Dragon Tavern. The Green Dragon is considered the "Headquarters of the Revolution" since it's basement often hosted several secret organizations including the Sons of Liberty led by Paul Revere. The Boston Tea Party was planned here and it was the tavern's landlord who sent the message to Paul Revere that began his Midnight Ride to Lexington and thus started the Revolution.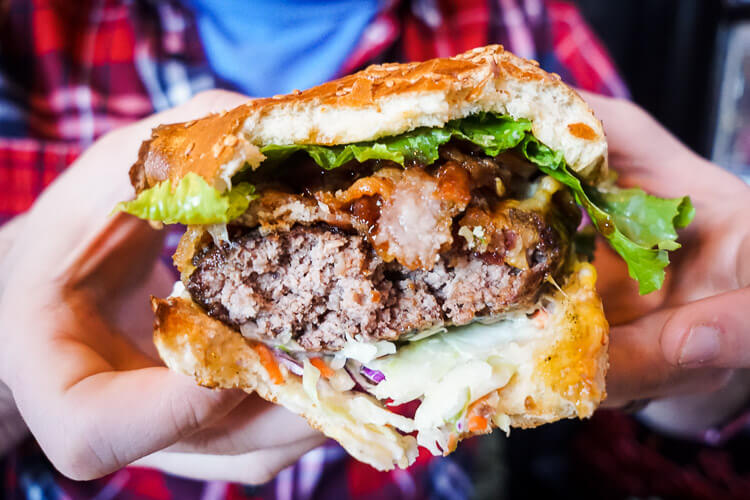 I got the patty melt and Matt got the Patriot's Favorite Burger… both were good, Matt won.
After lunch we strolled through the open market.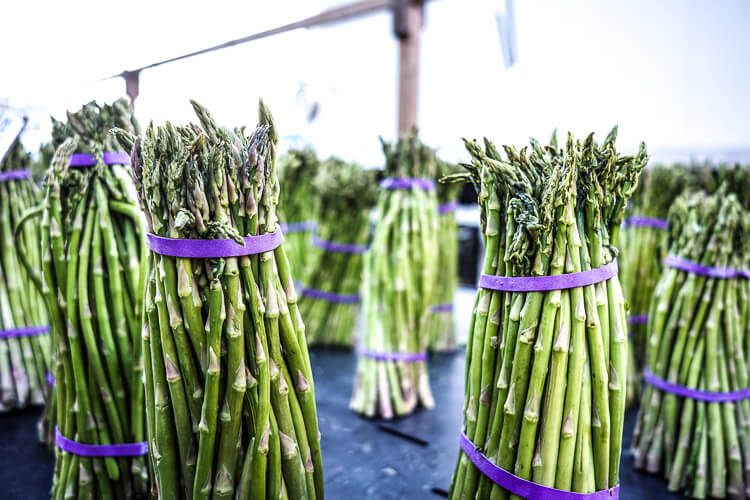 Then we poked around Quincy Market and Faneuil Hall for a bit.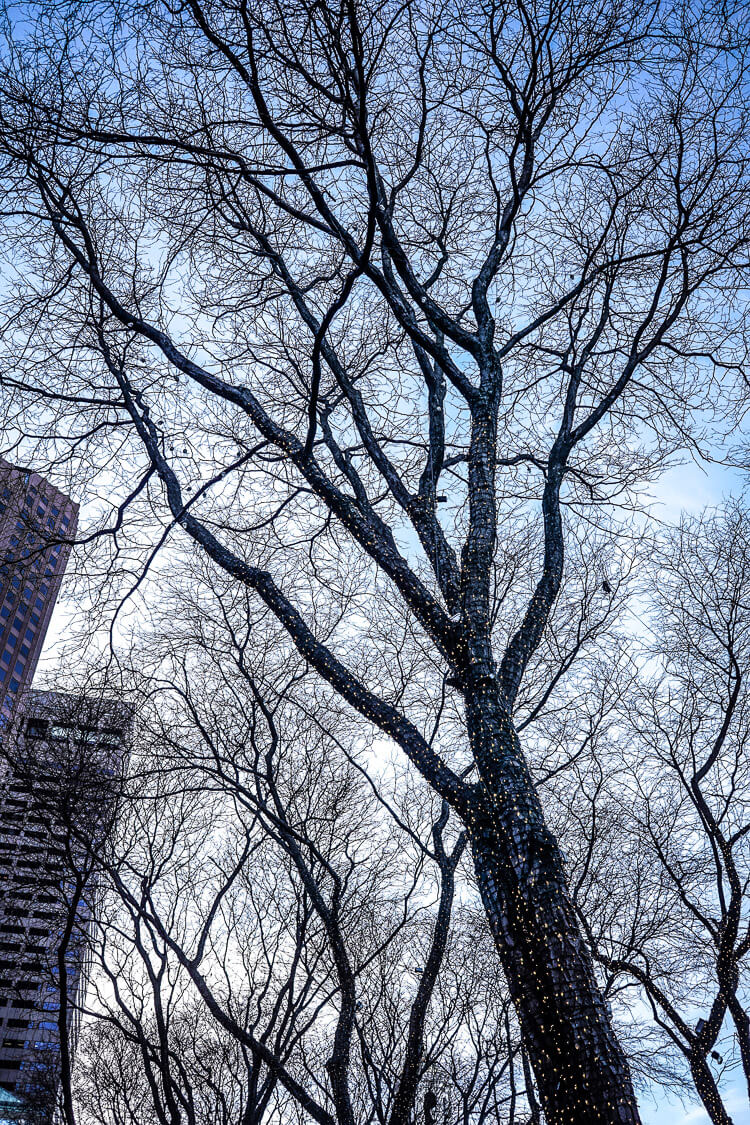 Everything was all decorated for the holidays and there was a free concert going on as well.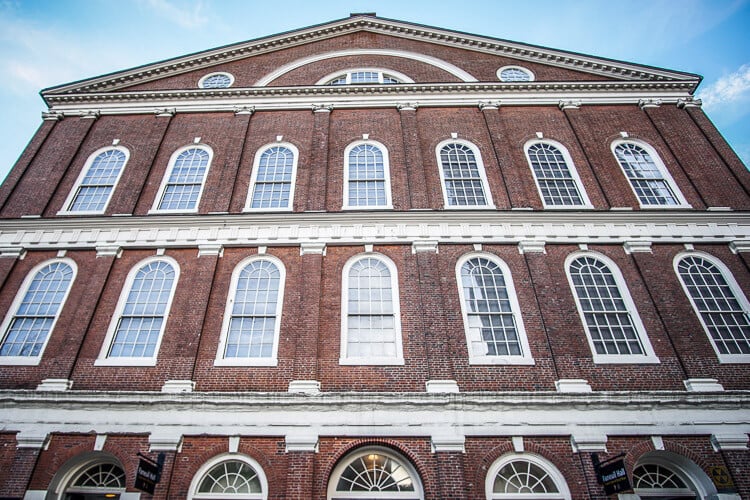 It was actually a really beautiful fall day to walk around the city!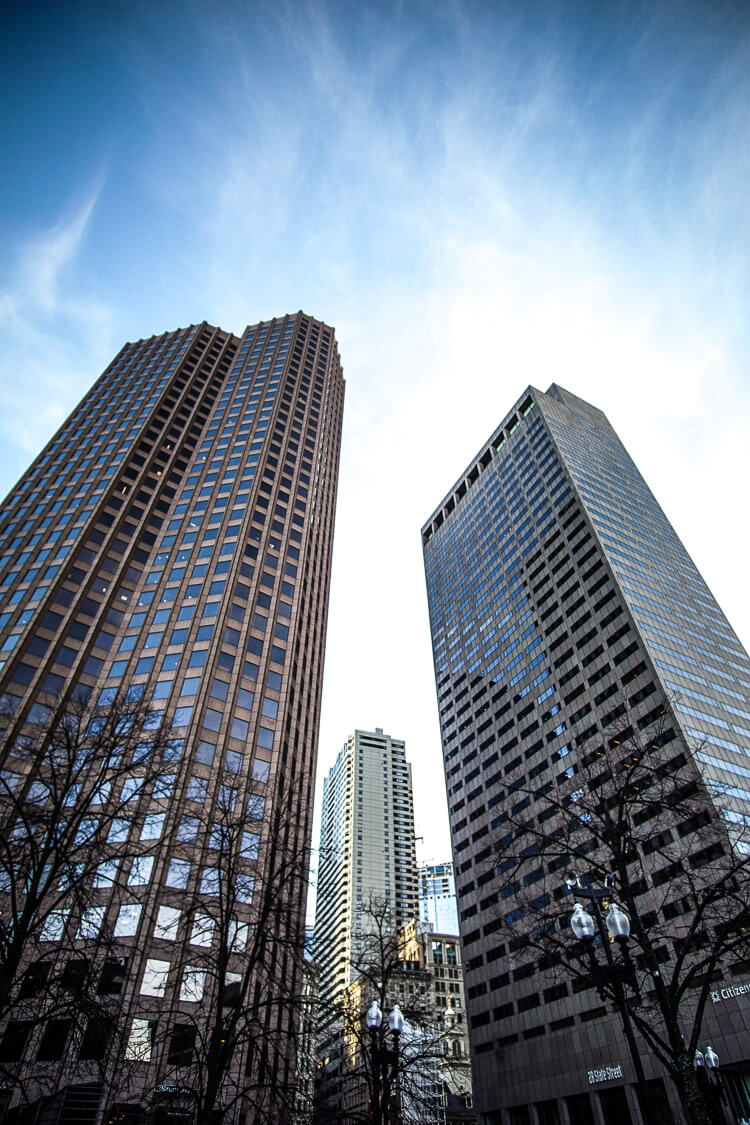 I love historic cities and it's always interesting to see the way time has built up around historic buildings.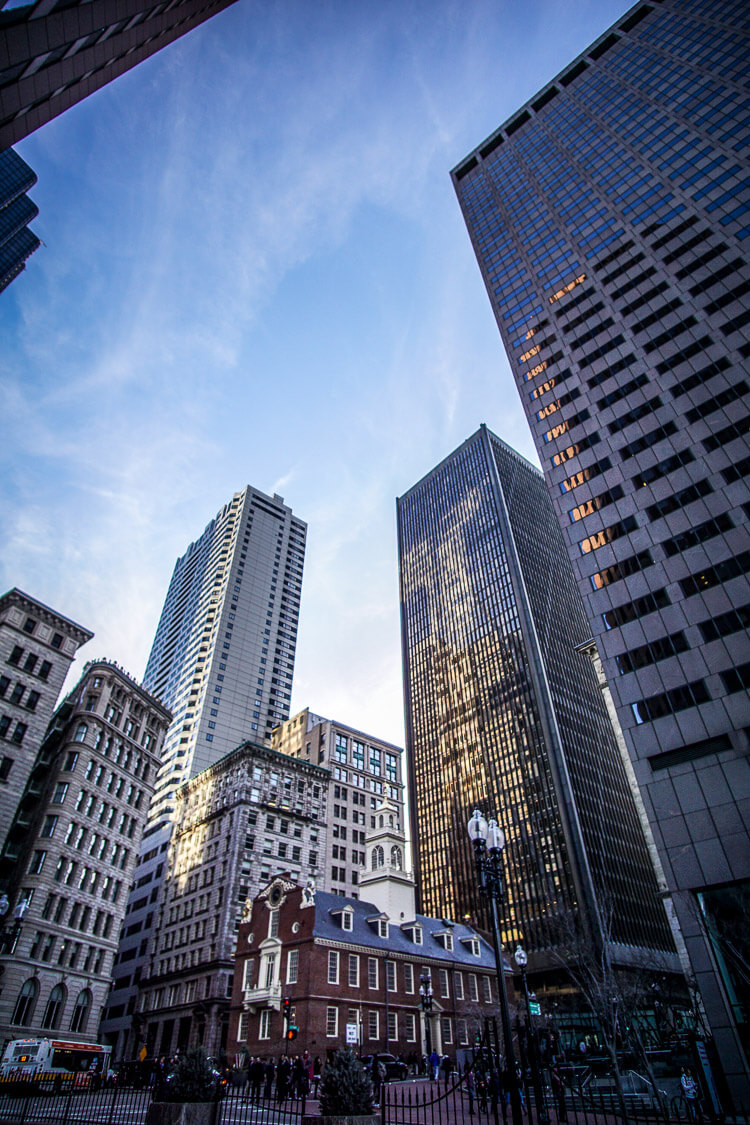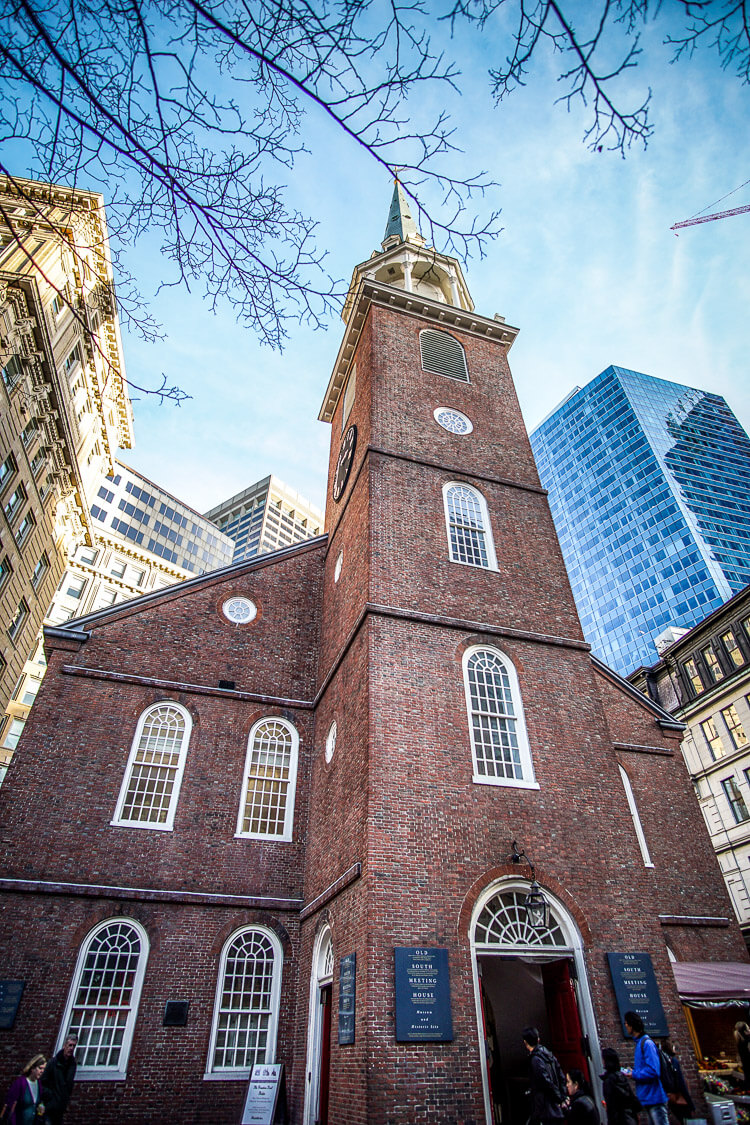 I'm excited for my trip back down in May, where I plan to cover Historic Boston. The American Revolution is one of my favorite subjects and I haven't really explored Boston in that nature since I was in grades school.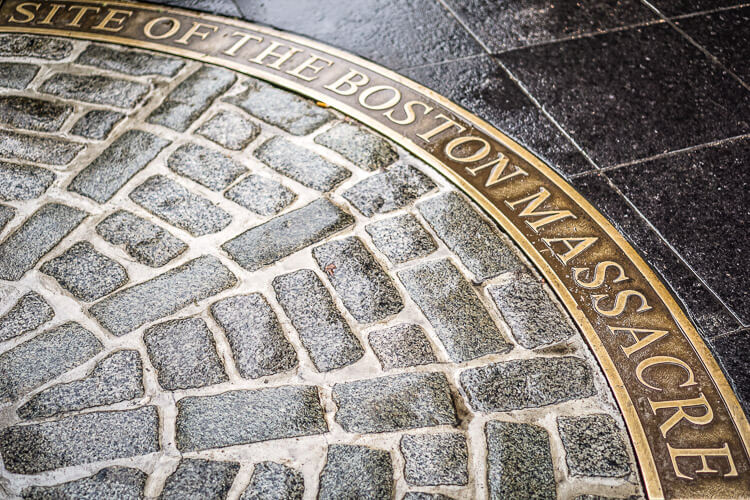 After a couple hours of walking around, we made our way to the Charles Playhouse for Blue Man Group. This was the third time I'd seen them, we saw them together in 2007 in Orlando and I had seen them a few years prior to that in Boston. I got to hear one of their marketing directors speak at IZEAfest last month and was given free tickets, so obviously we had to make it part of our Boston Getaway! The show was great!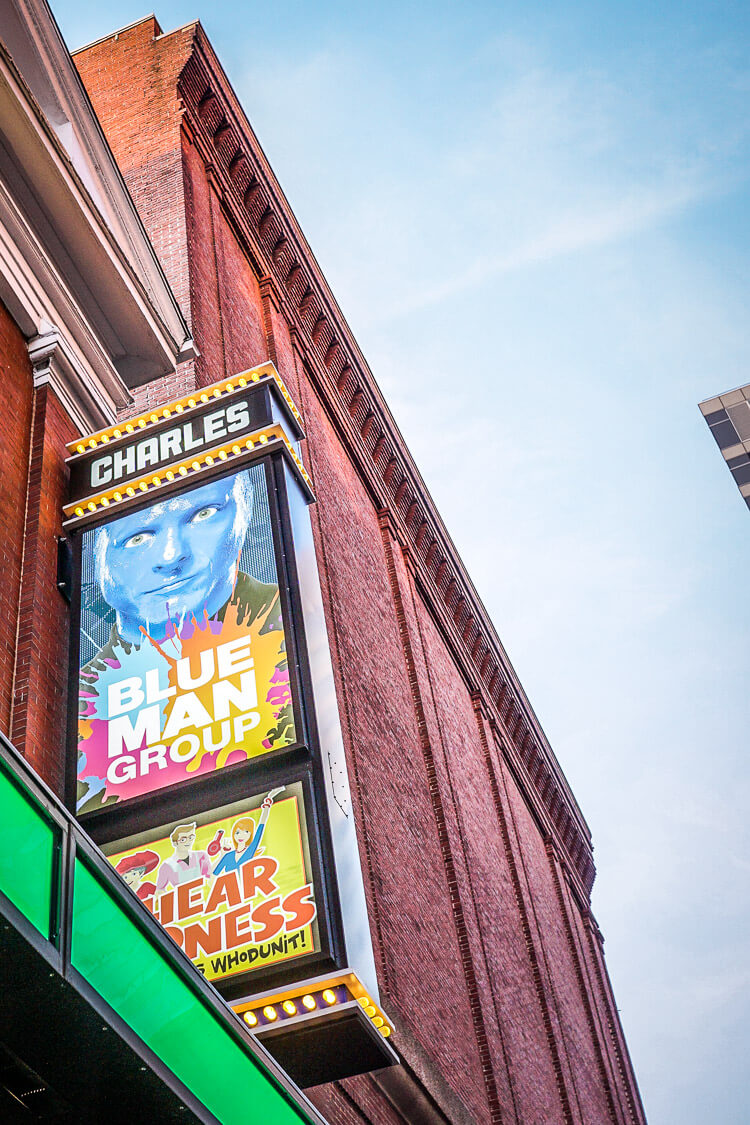 After the show it was time for a bite to eat. I'd read some good reviews for Bostonia Public House. We didn't make reservations, and spent about 50 minutes waiting to snag a seat at the bar. I'd definitely make reservations the next time.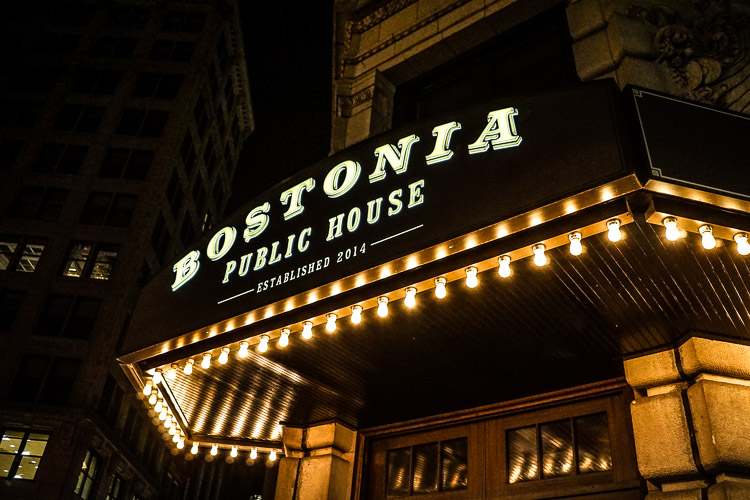 The Rosemary Polenta Fries with Parmesan and truffle aioli were raved about online so I had to give them a try, I thought they were delicious, but Matt wasn't a huge fan of the aioli and thought they were too thick.
But these, these Berkshire Bourbon Sweet Potato Glazed Doughnuts were out of this world! I wonder if they ship 😉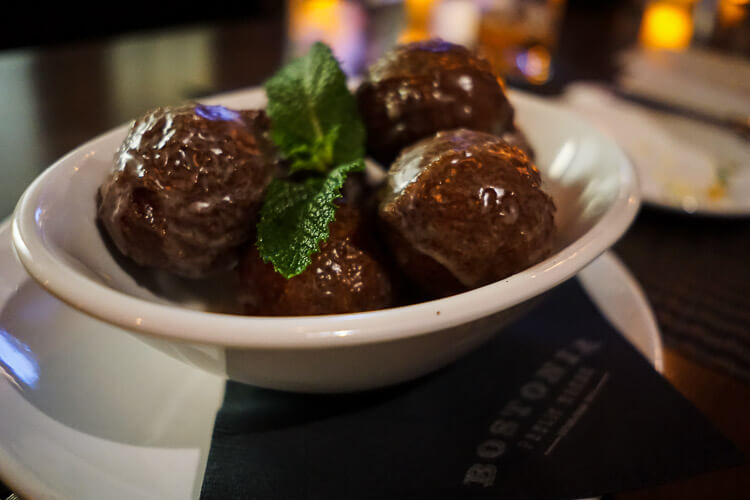 Then it was time to Uber back to the hotel and crash.
The next morning we Ubered to Cambridge and Inman Square for brunch at Puritan & Company which had been recommended by a friend earlier this year. It was decent enough, I think we made some poor menu choices and our food just wasn't quite what we were expecting (should have gone with the griddle cakes!). However, I had a Hard Hot Cider that was absolutely delish!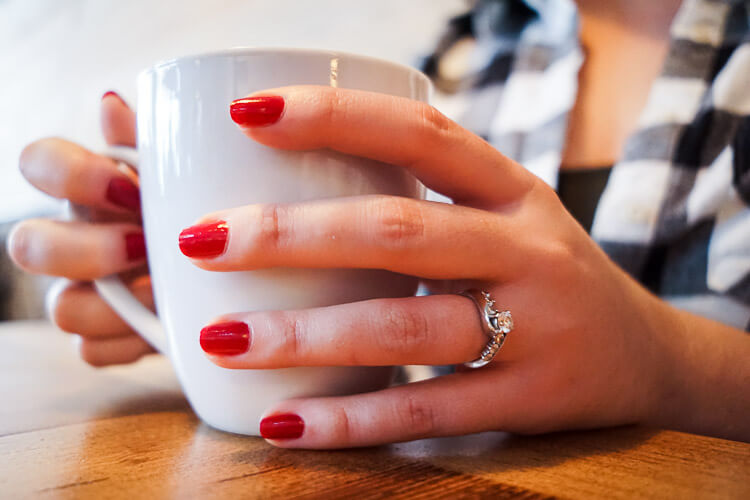 Then we walked a few blocks up to Somerville where we stopped into Hub Comics so Matt could pick up some entertainment for the trip home that night.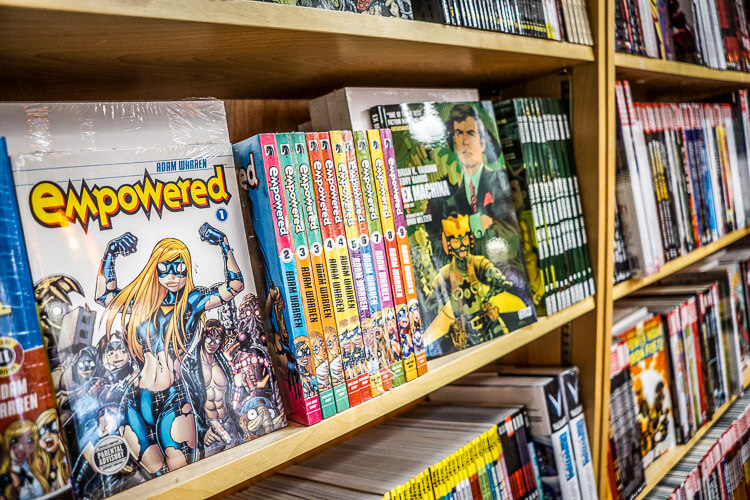 And after the comic shop, we walked across the street for our "lunch" at Union Square Donuts, which was recommended to me by Hannah at Amtrak.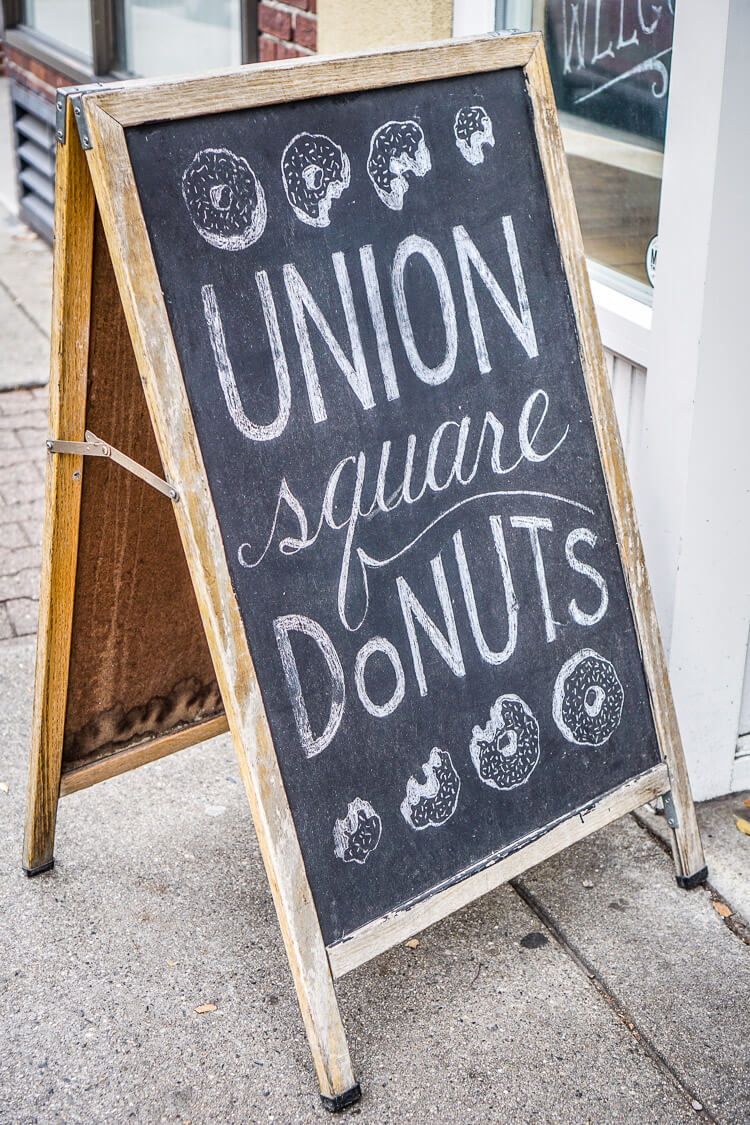 I got the Sea-Salt Bourbon Caramel and it tasted just like my Bourbon & Toffee Brown Butter Chocolate Chip Cookies, which basically means it was amazing!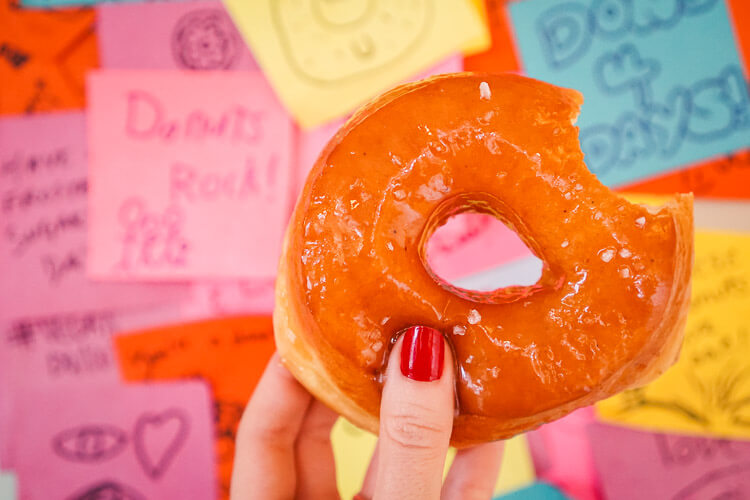 Matt got the Brown Butter Hazelnut Buttercrunch. So. Unbelievably. Good! These were the fluffiest donuts I've ever had and the flavors we amazing, I would have loved to try them all!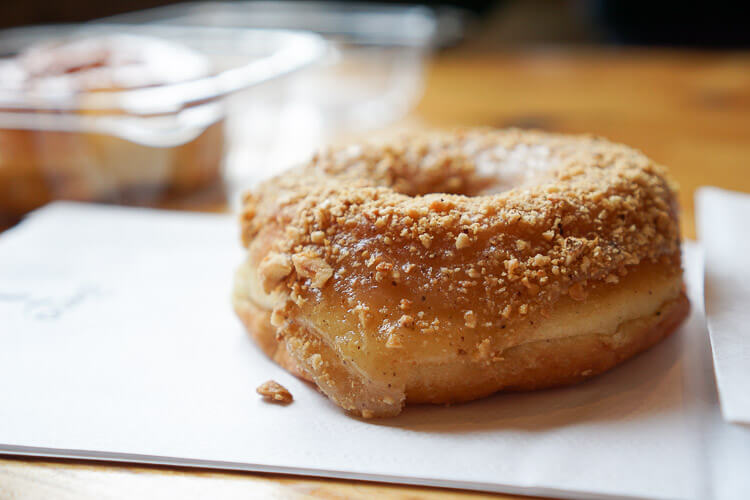 After donuts we Ubered back to the city and hit up the Prudential Building for the Skywalk Observatory. Hannah had recommended this in one of her emails and it was something I'd never actually done before!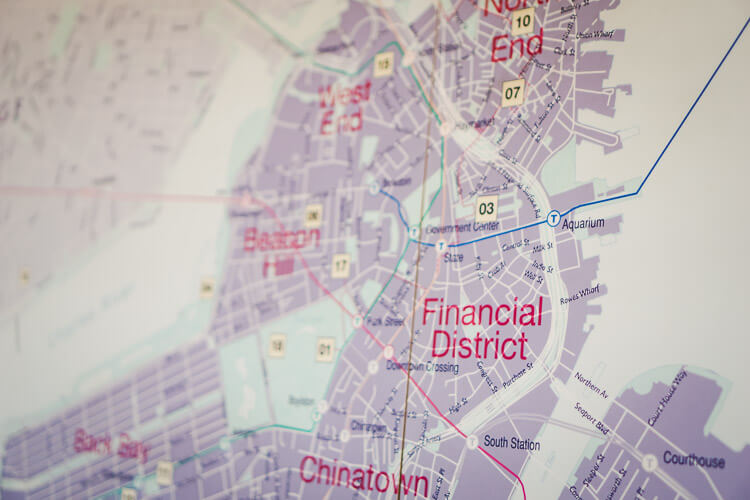 When we got the top, it was super quiet, which seemed to be because it was a cloudy day and people weren't interested in paying the $17 per person to see a gloomy sky. It was nice of the receptionist to warn us, but we decided to take advantage of the vacant Skywalk!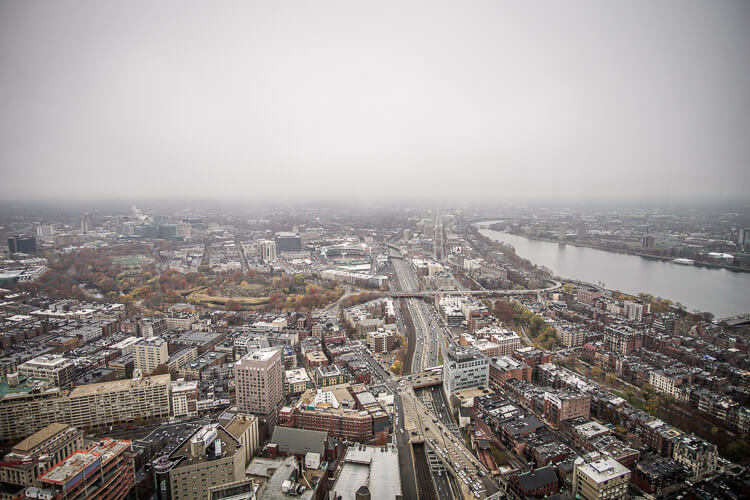 Just because the skies were grey doesn't mean it wasn't still a great view, you could still see pretty much everything in the city.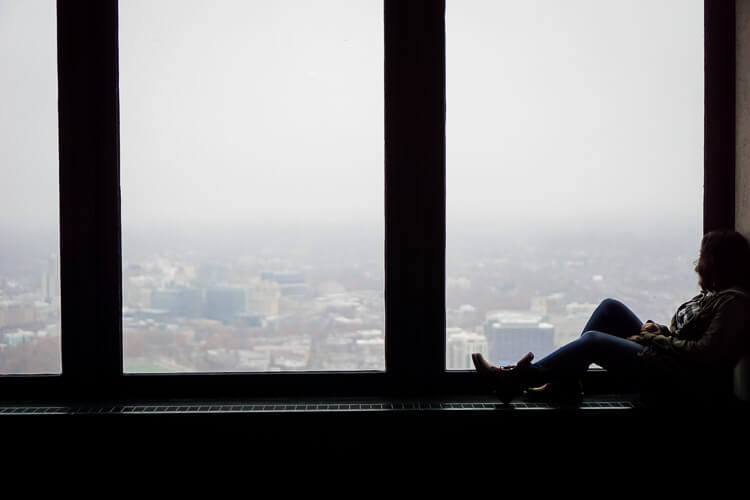 I found it rather peaceful, there's something about being in the absolute quite while looking down on the bustle of city streets. We also enjoyed reading and playing with the interactive displays covering the culture of Boston.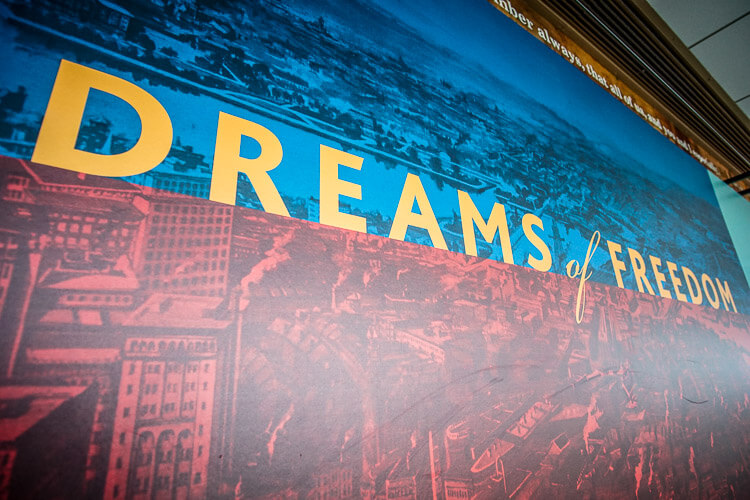 You can also see the newly installed mural on the side of the former John Hancock Tower which was completed in September 2015 by the anonymous French artist known as JR.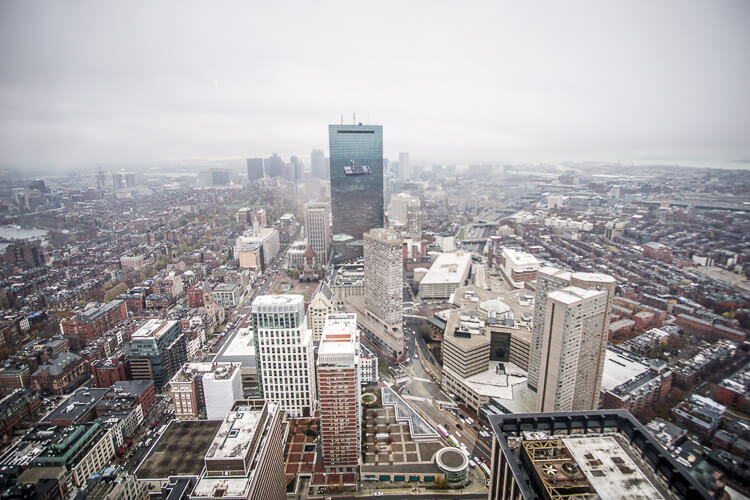 After our time in the Skywalk, we headed back down and strolled through the shopping area, which was all decorated for the holidays.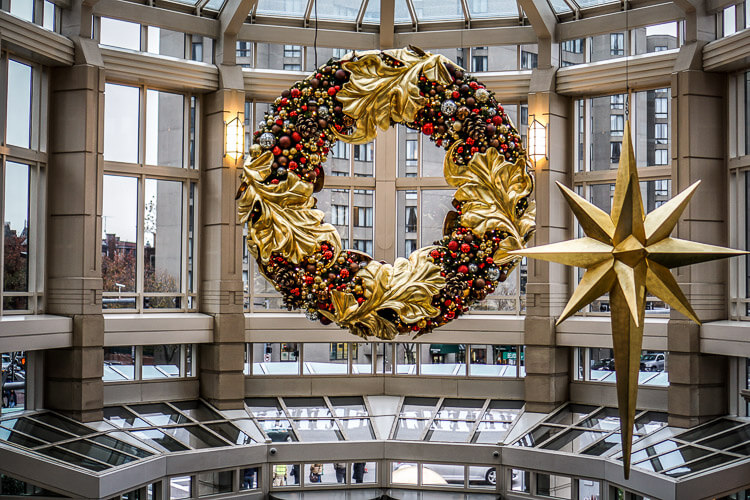 Then we hopped on the T and headed to Boston Common, one of my favorite places in the city!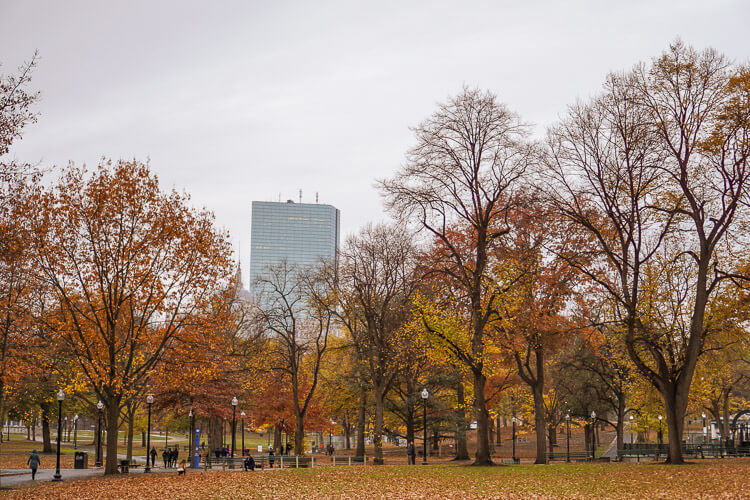 I was surprised that so many of the trees still had leaves on them, a final hint of the gorgeous fall foliage we get here in New England.
Boston Common is the oldest city park in the country and consists of 50 acres in the middle of the city.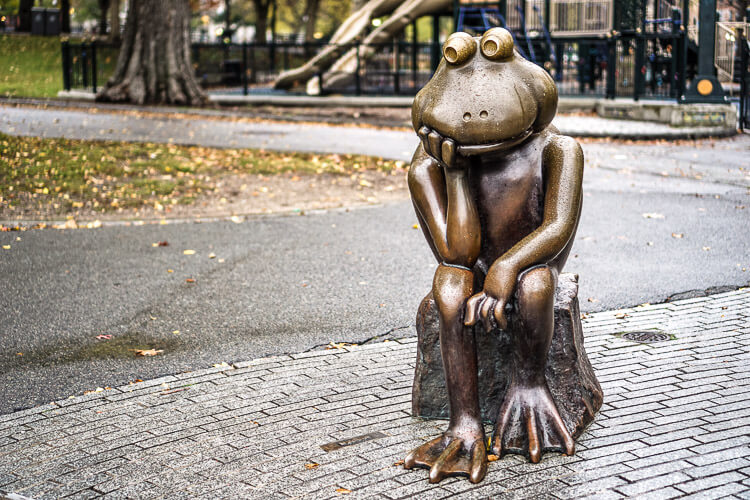 The Common is the Southern end of Freedom Trail and sits and the southern end of Beacon Hill. The Boston Public Gardens are often considered an extension of the Common and are located to the west.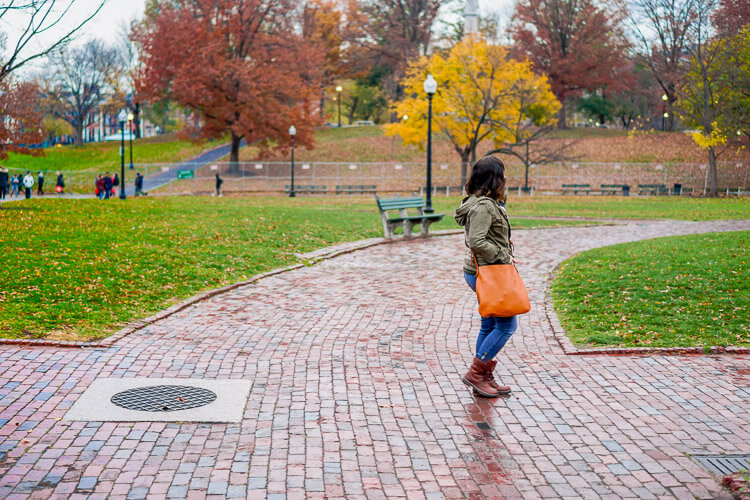 Even in the rain on a late November day, the Common is still a beautiful place for a stroll.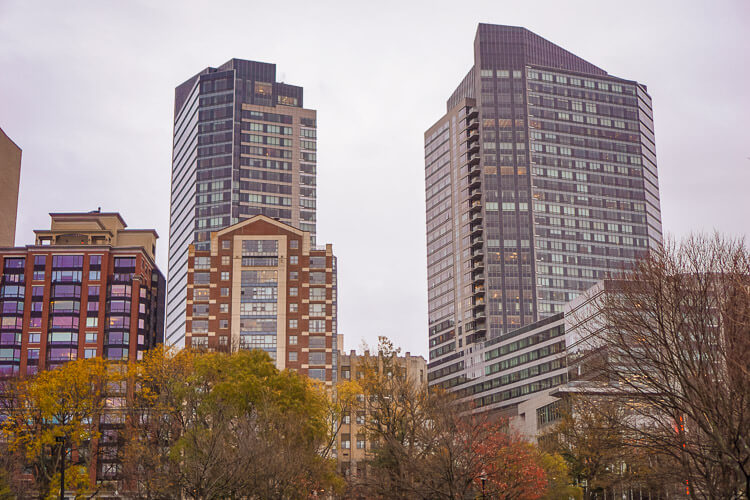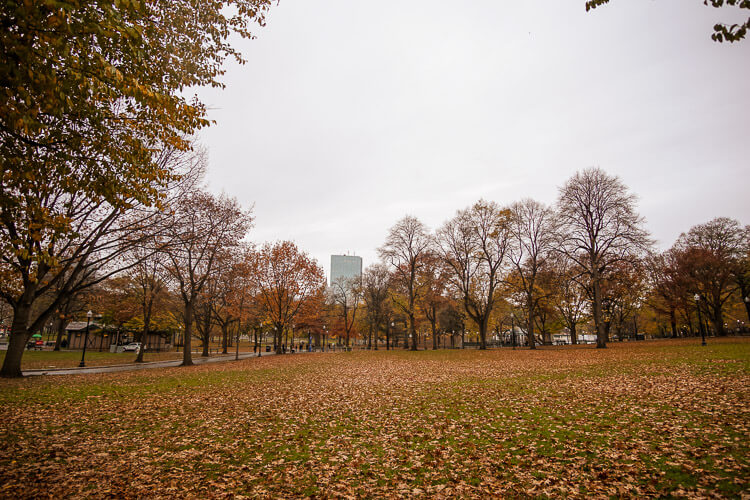 Then it was time for a stop into the Omni Parker House to grab an "original" Boston Cream Pie to take home and a quick stop into Sweet Bakery (Get the cappuccino – AMAZING!) for some mini cupcakes for the train ride home.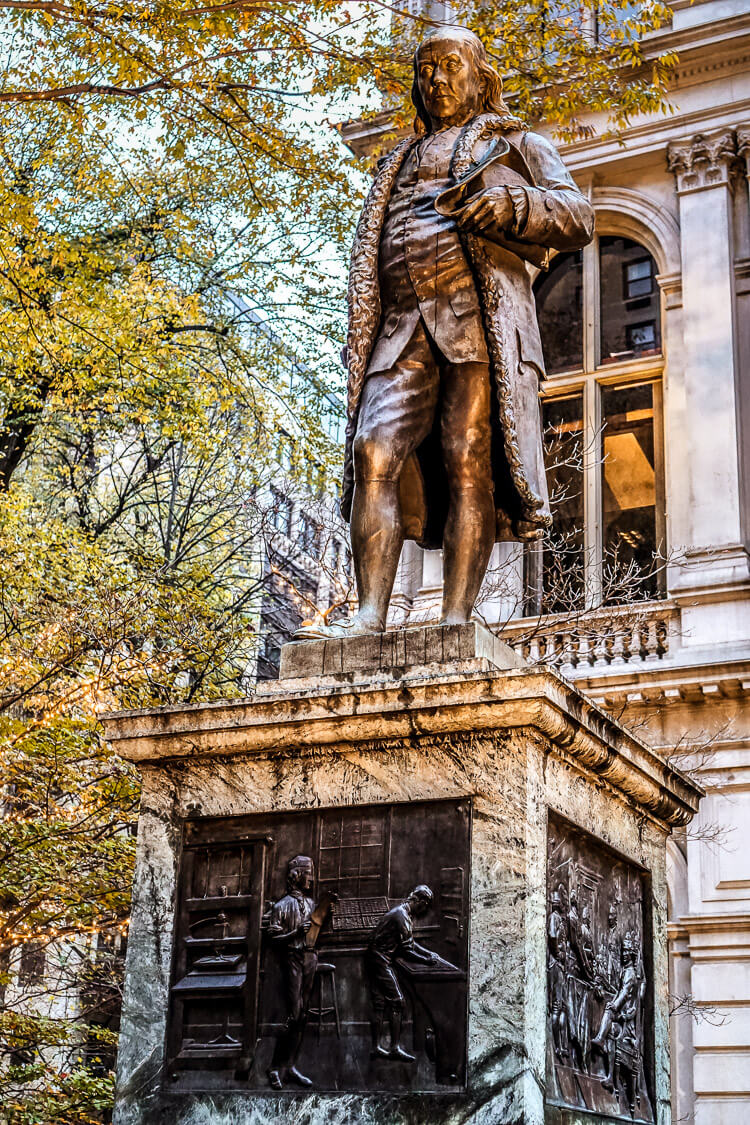 We made one last stop into the courtyard of Old City Hall to visit Ben Franklin before boarding the T and heading to North Station.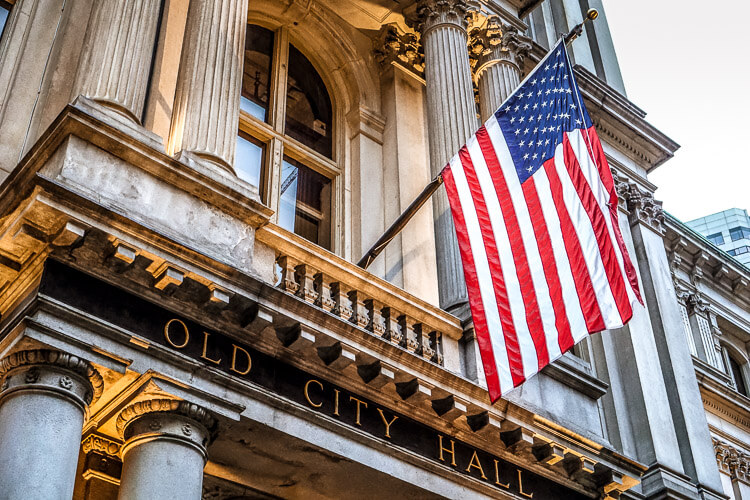 I almost missed out on my souvenir cone, but luckily there was a Emack & Bolio's right at the station so I could get my fix. I got the rice krispies treat cone and the cake batter ice cream!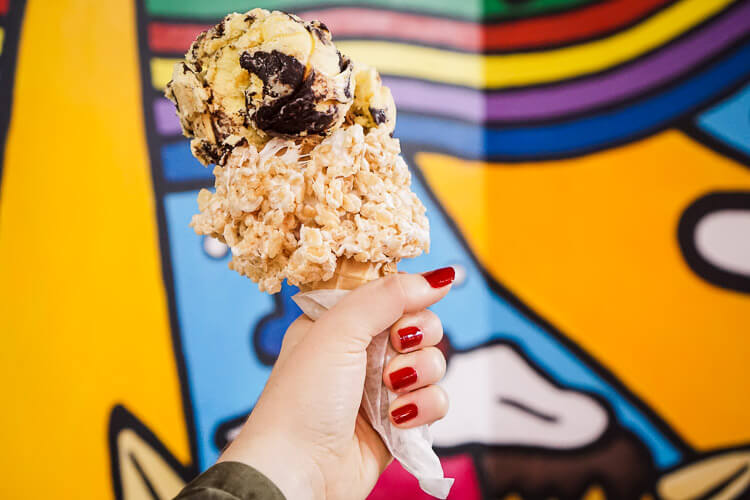 Then it was time to board the train! And let me tell you, we were ready! We were so excited to get in those comfy seats and rest our tired legs from our Weekend in Boston. I really loved that the attendant could scan our ticket right from my phone so I didn't have to worry about losing a paper one while exploring. Both Matt and I agreed that the Amtrak Downeaster was actually our favorite part of the trip (except for maybe the donuts), no joke! Plus it was a great little trial run for the cross-country train trip we're planning for the spring.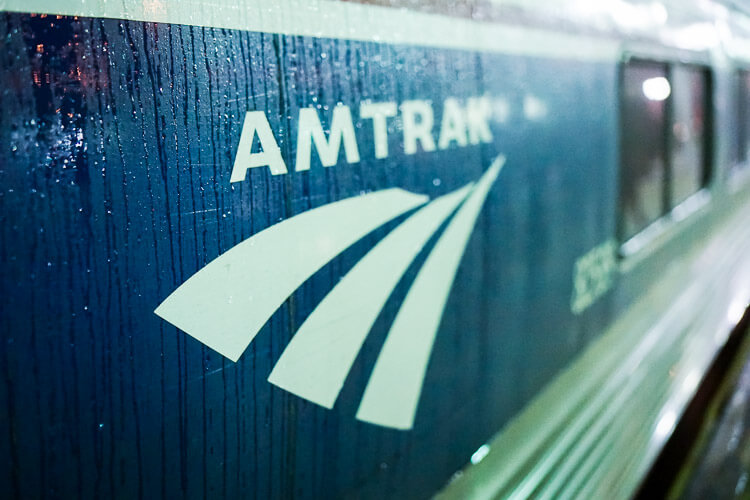 I had such an amazing time on the Amtrak Downeaster, now I'm just praying that one day the train will reach as far north as Bangor! I'm so excited that they've given me two round-trip tickets to give one of you! So if you live in Maine, New Hampshire, or Massachusetts and you want to ride the train to have a Weekend in Boston, Freeport, or wherever else, enter below!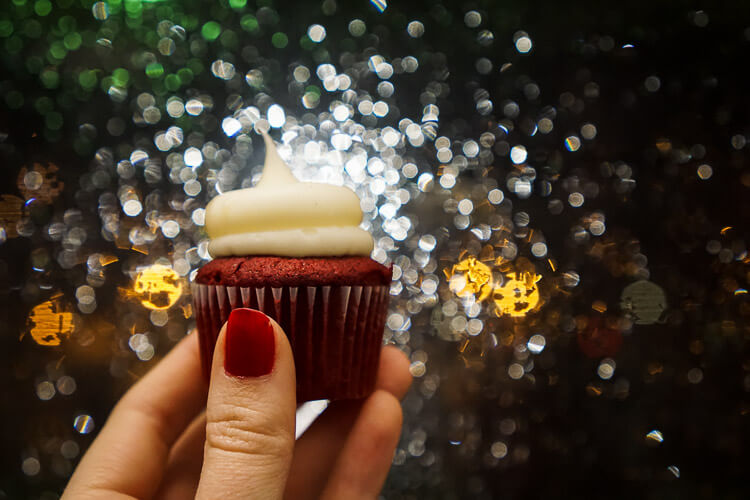 See, this blog really is about the sweet and adventurous life!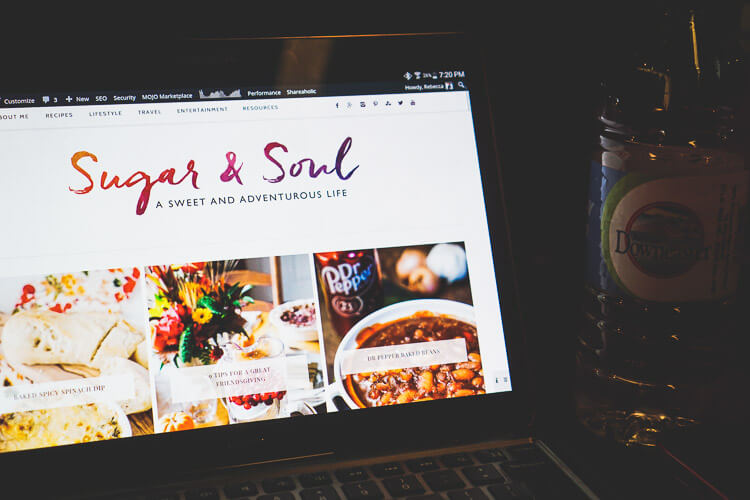 The Downeaster has options for everyone like monthly commuter passes, ten-ride passes, college 6TIX, corporate share pass, and $5 Black Friday fares (Totally looking into those!). Gather your friends on Tuesdays and Thursdays through the end of 2015 and take advantage of the Downeaster's Take 5 – Pay $5 promotion. Buy one full-price ticket and bring up to 5 companions for $5 one-way.
Amtrak Downeaster is also offering the Train to Maine BOGO deal. All you have to do is buy one full price ticket and you get to bring a friend for free! This promotion runs until December 31, 2015 and tickets must be purchased three days in advance of travel to take advantage of this discount. Offer valid on select trains. For more information, please visit https://traintomaine.com/deals.
Sign up for the Amtrak Downeaster Newsletter and stay up to date on all the latest promotions!