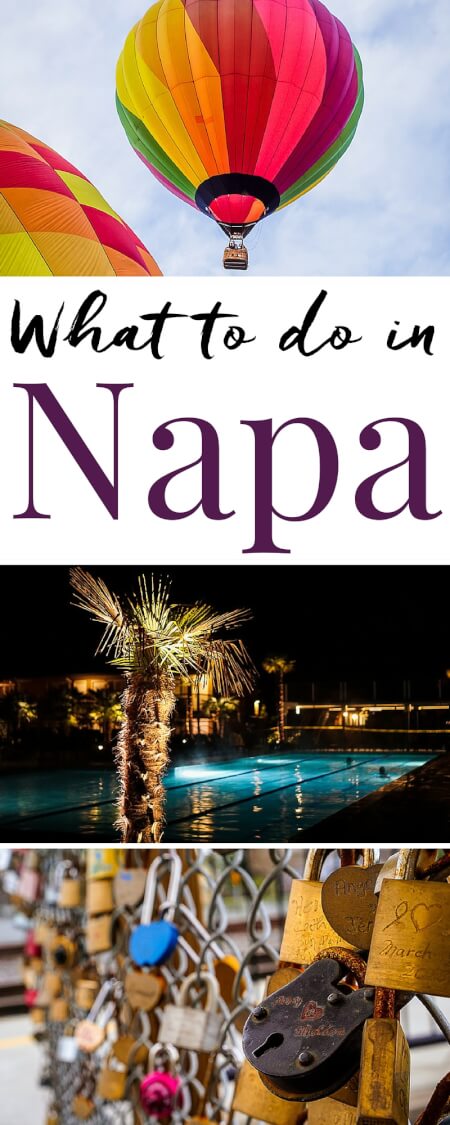 Planning a trip to Napa Valley, California but not sure what to do other than visiting the incredible wineries? Here are my recommendations!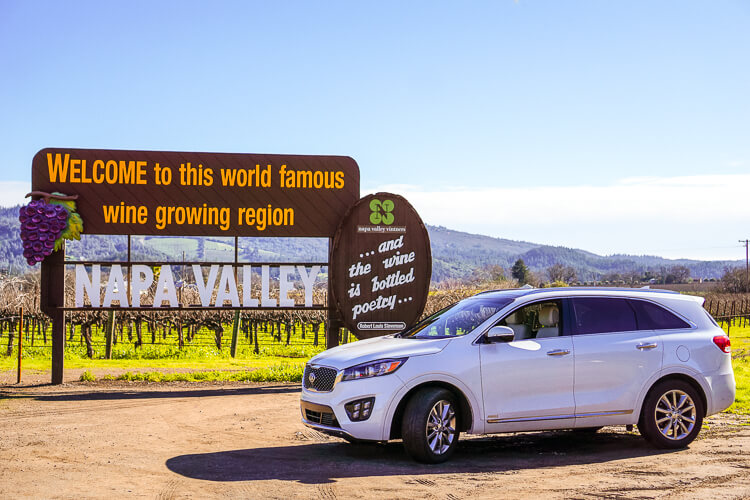 What To Do In Napa Valley
A couple of weeks ago I had the chance to get away with some girlfriends and explore Napa Valley and all it has to offer! And what it has to offer is A LOT!
From activities to eateries, Napa has a little something for everyone!
I'll be covering my time in Napa in two posts, What to Do and Where to Eat in Napa because if I didn't, this would be an extremely long post!
Even though aspects of this trip were complimentary, those complimentary adventures had no bearing on these recommendations. All opinions are 100% honest and my own! Thanks to my great friends Britni and Heidi for helping me capture some gorgeous photos and April and Cori for the video, and especially to Visit Napa Valley for partnering with us to make our Feed the Soul Retreat happen!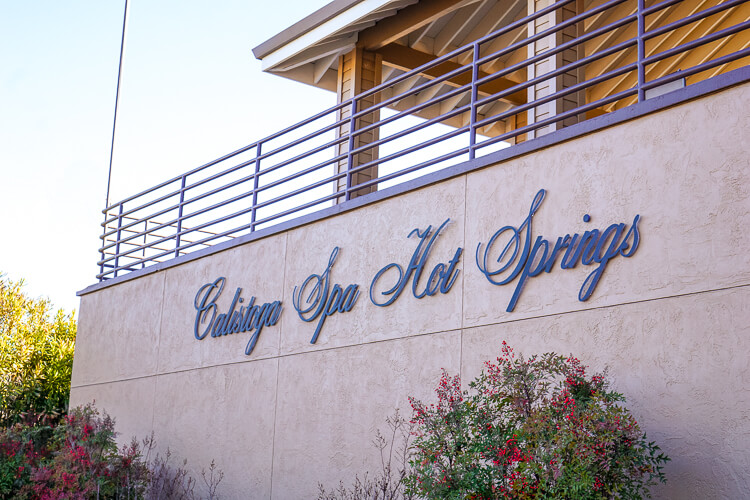 After the local girls picked us up at the airport we headed to Napa to check into the Calistoga Spa Hot Springs which is located in the charming town of Calistoga.
Calistoga is in the northern end of Napa Valley and was part of the 2000 acres settler Samuel Brannan purchased in 1885.
He purchased the land to develop a spa inspired by Saratoga, NY.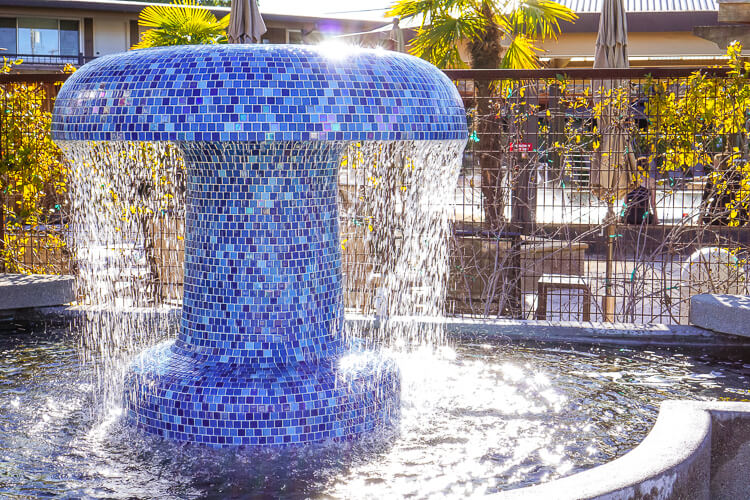 In 1868, the railroad was complete and Calistoga became a transportation hub and top destination within the valley.
Brannan had maybe had a little too much wine when he made the statement that this area would be the Saratoga of California because it came out as the Calistoga or Sarafornia, and this quaint little town in Northern California has been known as Calistoga ever since.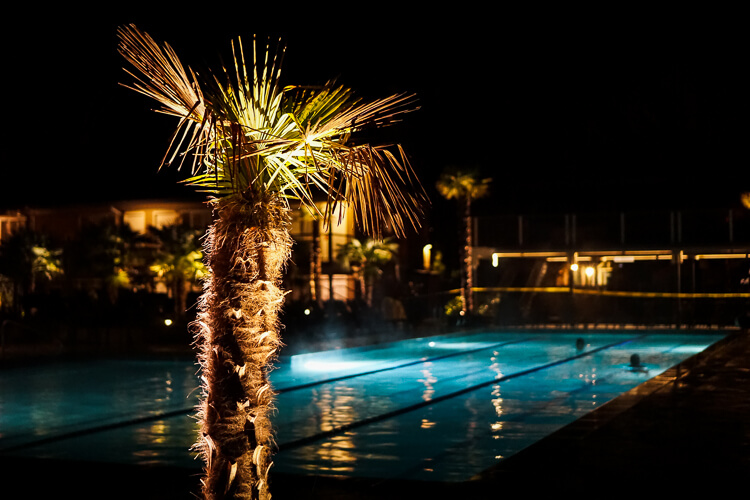 The Calistoga Spa itself is quite lovely and the Hot Springs are not to be missed.
We got massages, a couple of girls did the mud baths, and we spent our fair share of time in the hot springs and pools.
When we weren't enjoying the amenities or walking the streets and checking out the cute little shops, we were brainstorming and talking business.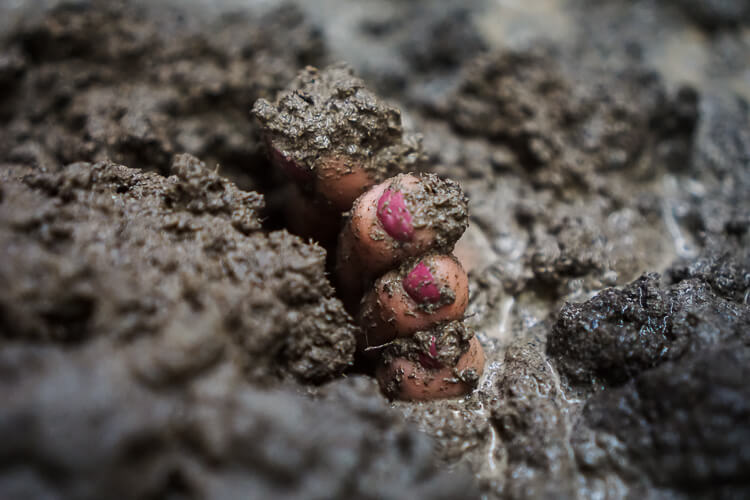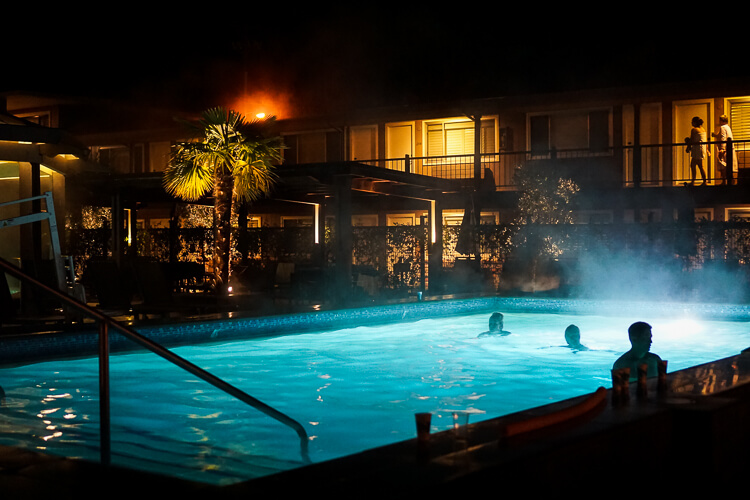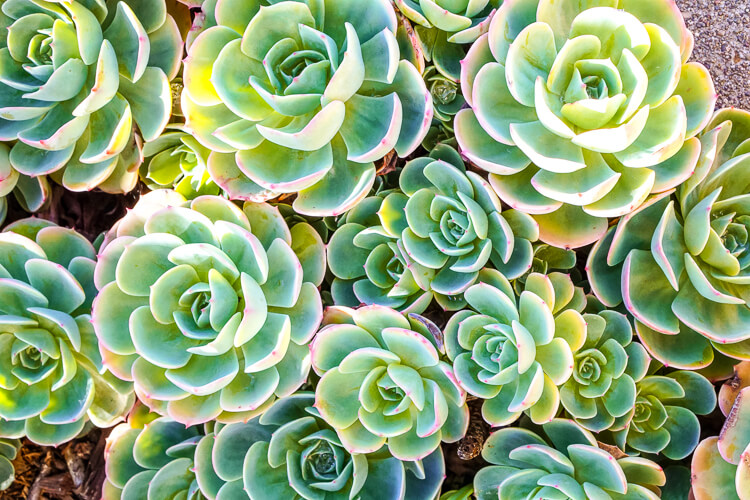 The first morning we were there, our hot air balloon ride got rained out.
Thankfully, we were able to reschedule and spent the day checking out the area.
We stopped at a few little shops like the general store at Long Meadow Ranch, Casa Design, and Copperfield's Books where I got my first Blind Date Book!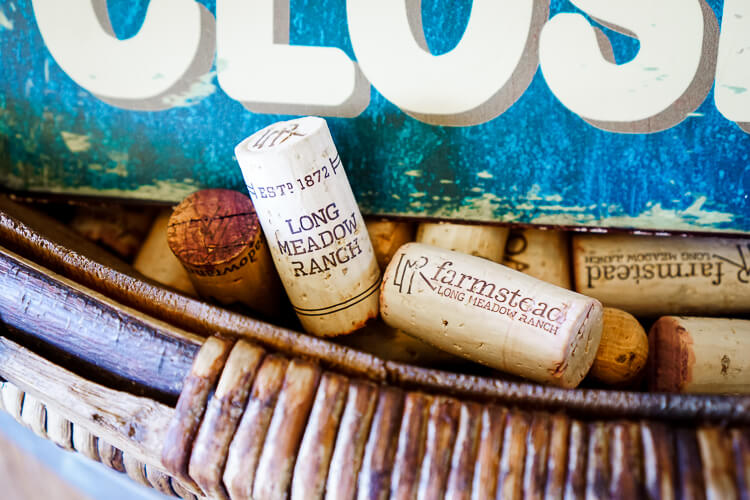 The next morning, we checked out of Calistoga Spa Hot Springs bright and early and grabbed pastries and coffee at Bella Bakery before heading to Yountville for our hot air balloon ride with Napa Valley Aloft.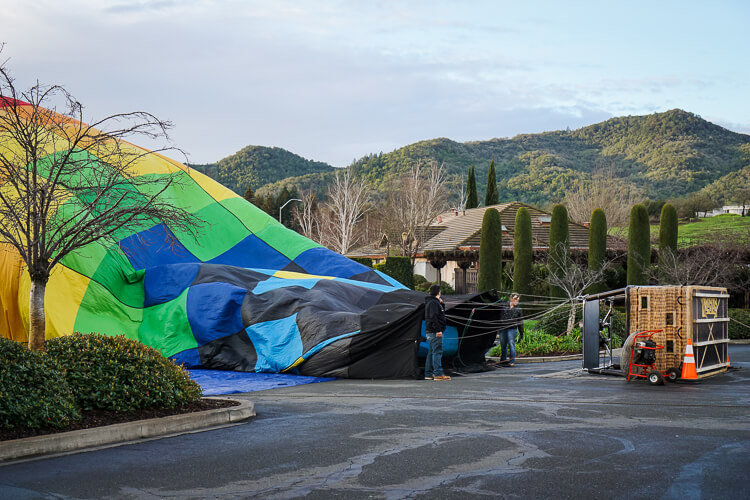 Fortunately, the weather stayed calm enough that we were able to take off without issue.
This was the first time I'd ever been on a hot air balloon ride, some of you might remember that it was on my 25 things to do at 25 list, but 6 weeks late isn't too shabby 😉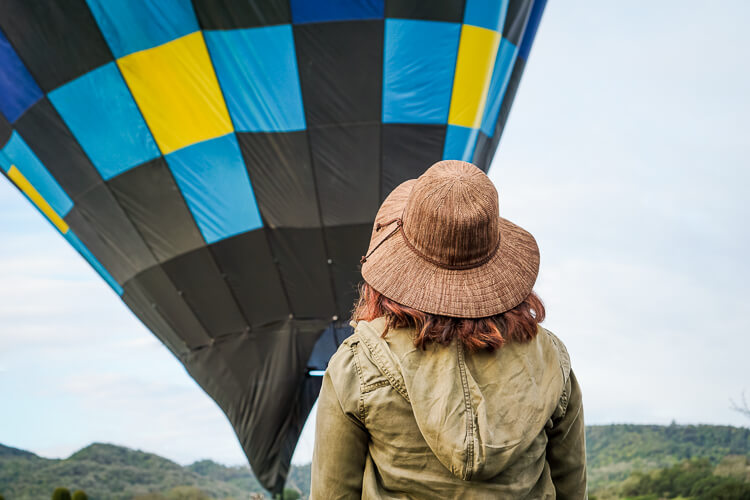 After checking in, we went out to the parking lot with our designated groups and got to watch them ready the balloons.
It's a bit of a loud process, but still fun to watch.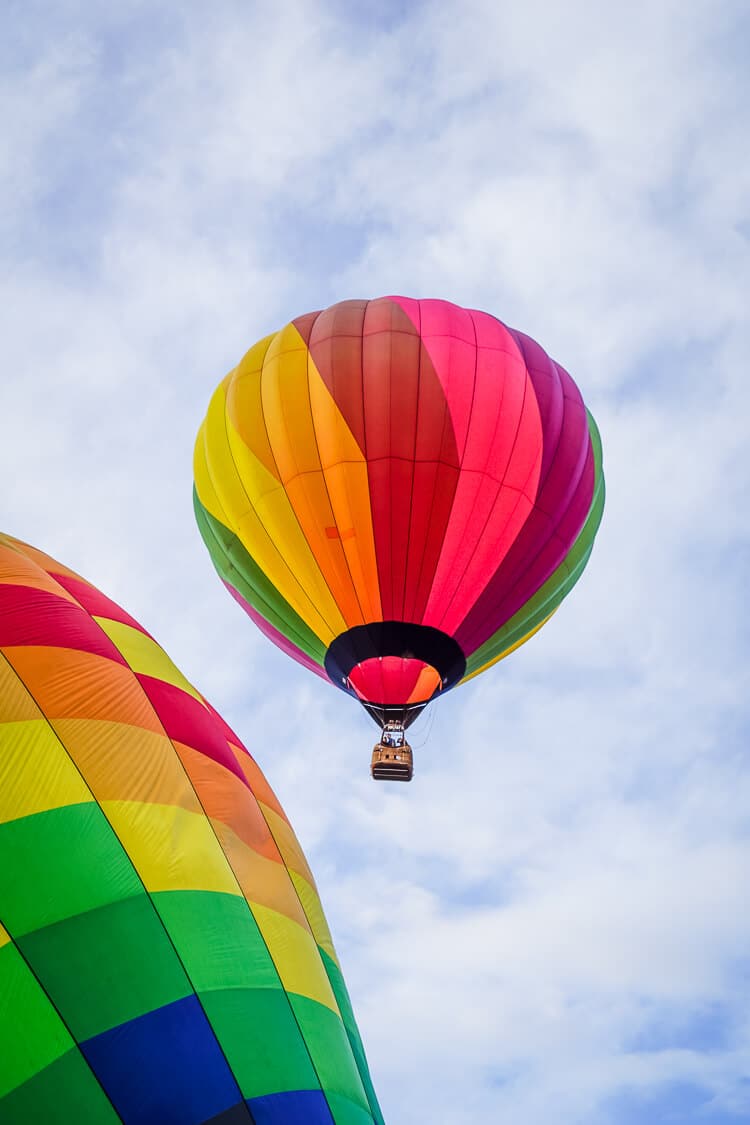 The couple in the balloon in the picture above was getting engaged, or at least, he was proposing (she totally knew), so here's to hoping she said "Yes" and it wasn't the most awkward balloon ride ever.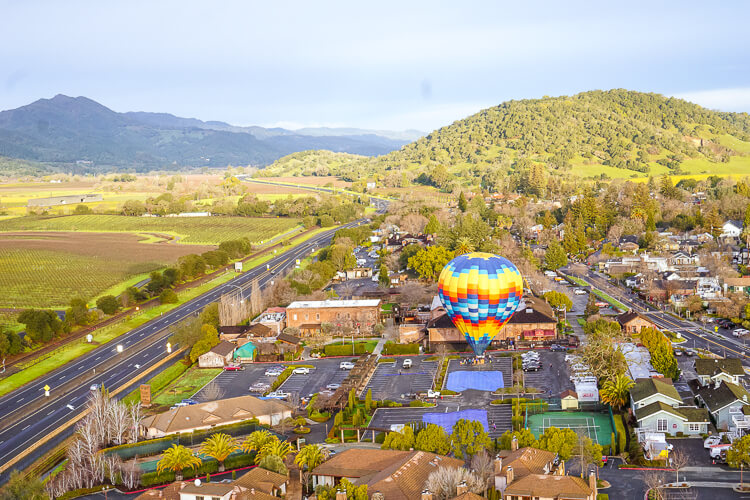 The balloon ride itself was kind of magical, we were literally just floating. It was unlike anything I have ever experienced.
When you're literally rising with the sun and watching the world awaken below you, there's nothing quite like it.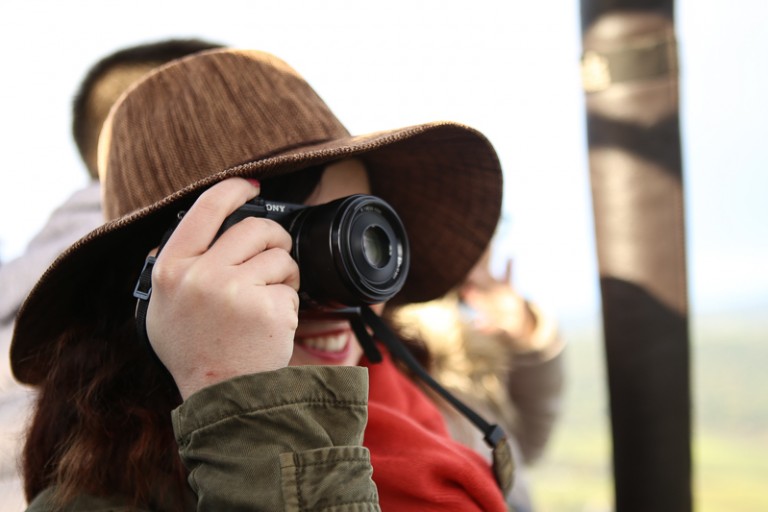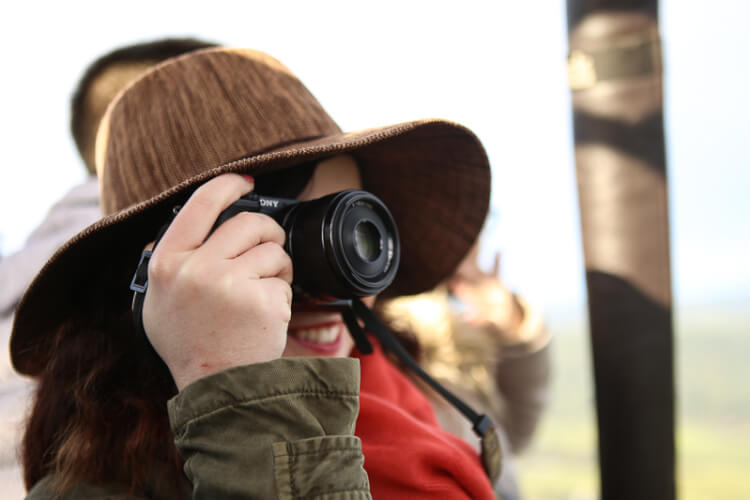 Our pilot, Jason, told us about the valley and said that we were quite lucky to have such a green view.
California has been in a drought for the last 4 years and the recent rain has been a blessing.
Normally the end of January is pretty brown, be all we could see was green and yellow mustard fields for miles.
At one point during our flight, we could even see San Francisco!
The hot air balloons fly early in the morning as the sun is rising and the weather is calm.
Could you imagine living here and watching balloons fly over your house while you drink your coffee each morning? *sigh*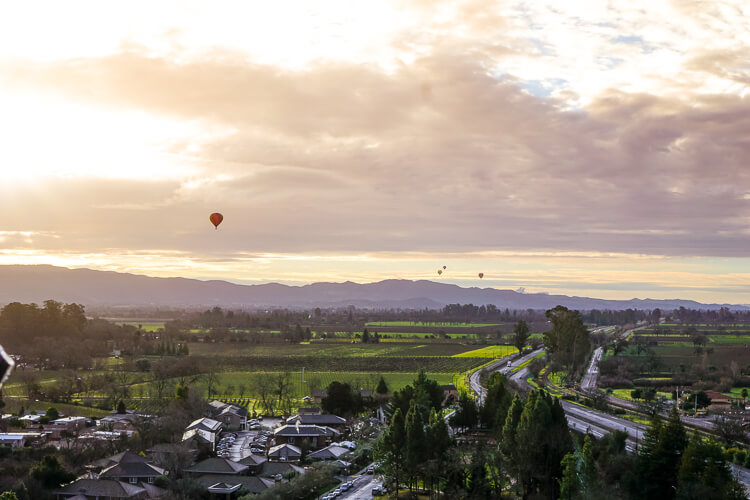 Our trip with Napa Valley Aloft was was of the most incredible experiences and I'm eager to go again!
You're in the air for about an hour and it's just amazing, a MUST when you're visiting Napa!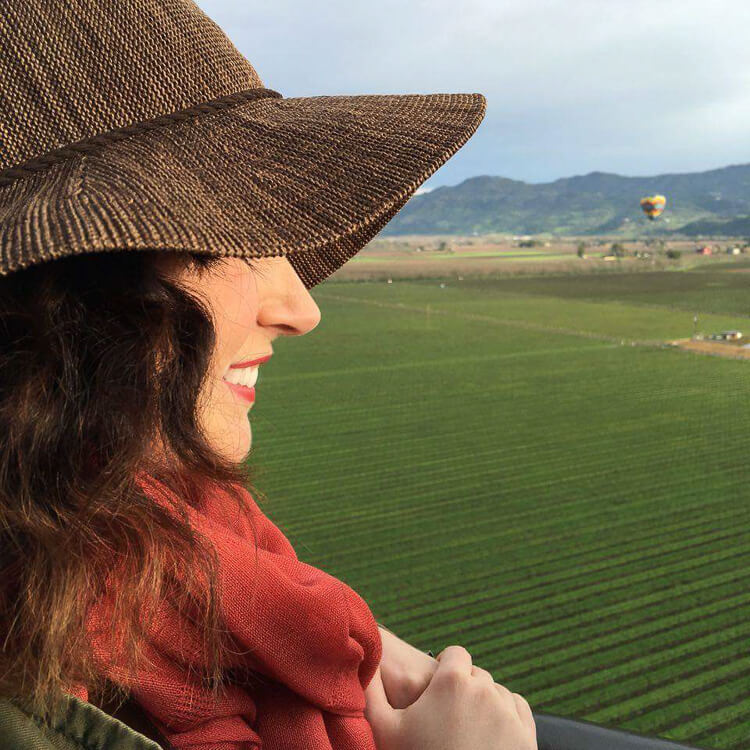 We brought our trusty GoPro along to capture some footage of our trip, check it out in the video below!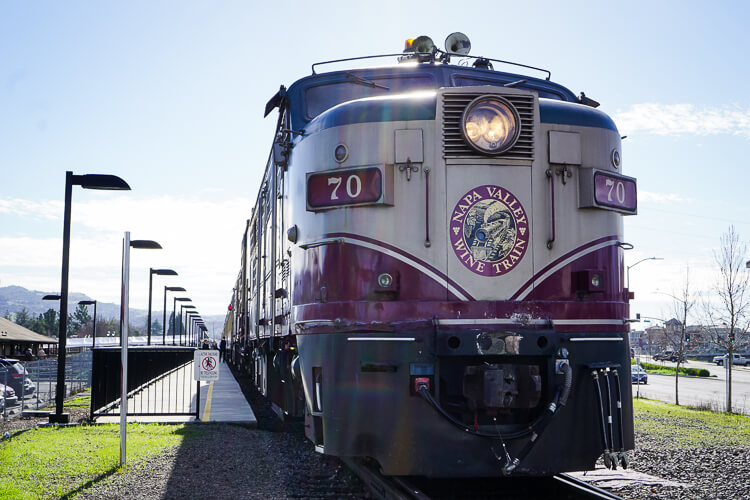 After our balloon ride, it was time for our train ride through wine country on the Napa Valley Wine Train!
We got a private tour of the train prior to departure and it was quite fascinating how each car holds so much history for the area.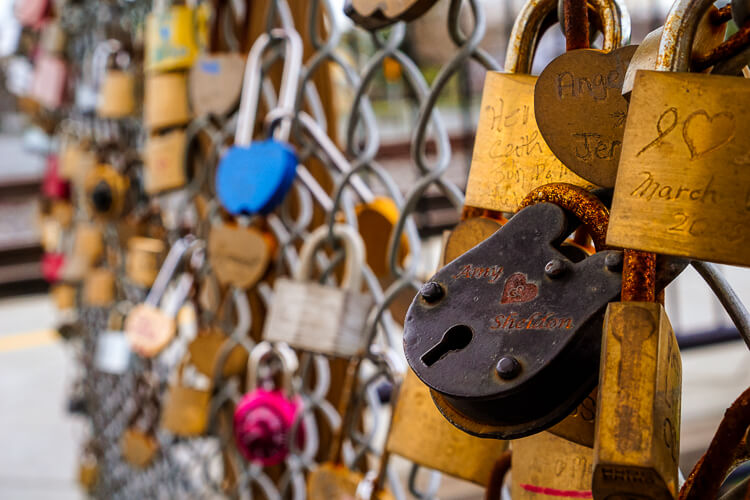 The on-ramp to the train has a love lock bridge (so bring a lock of your own when you come!) and we even found Amy & Sheldon's love lock from the Big Bang Theory episode in which they first kissed!
At the end of the scene, you can see the outside of the train! Pretty fun if you're a TV junkie like me!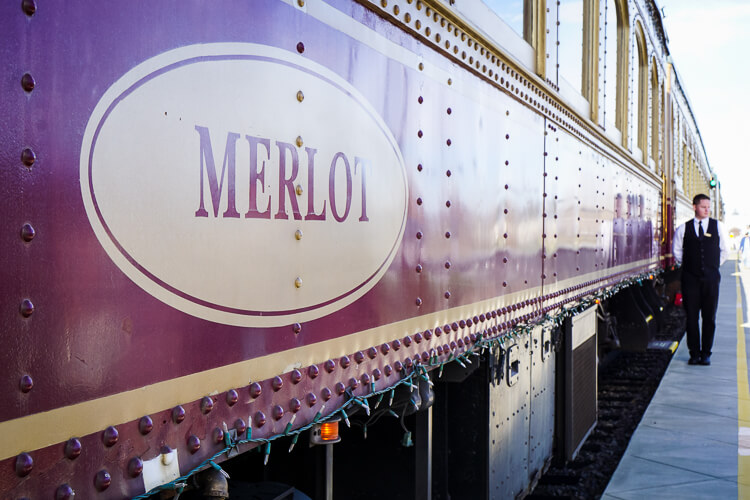 After our tour, we took our seats and lunch service began almost immediately.
Our waiter, Petar, was fabulous and the food was delicious! But we'll get to the food in our next post!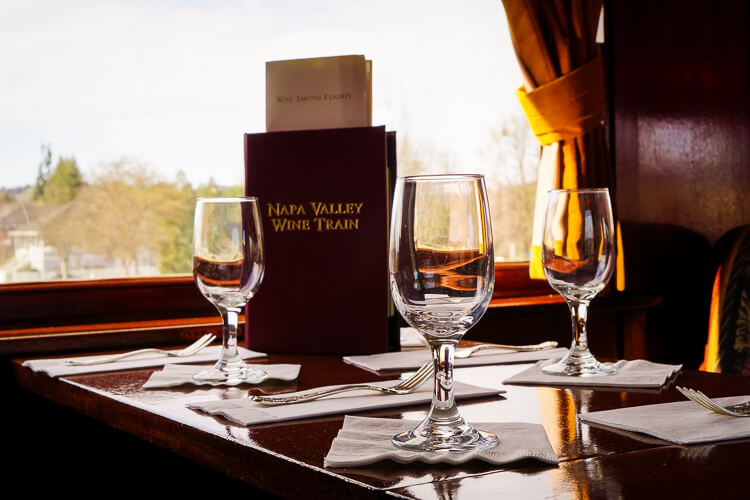 The train has really held on to its historic charm.
From the draped curtains to some of the original furniture in the cars, it's a truly beautiful piece of the valley that's been preserved over the years.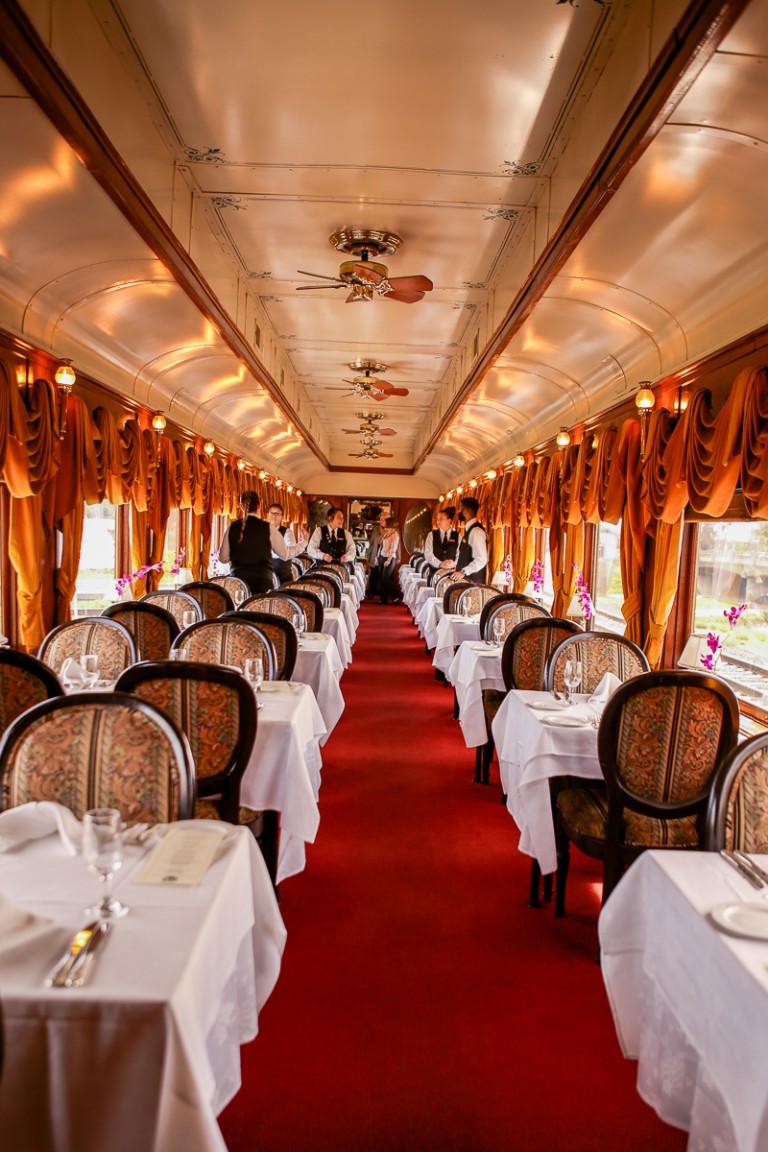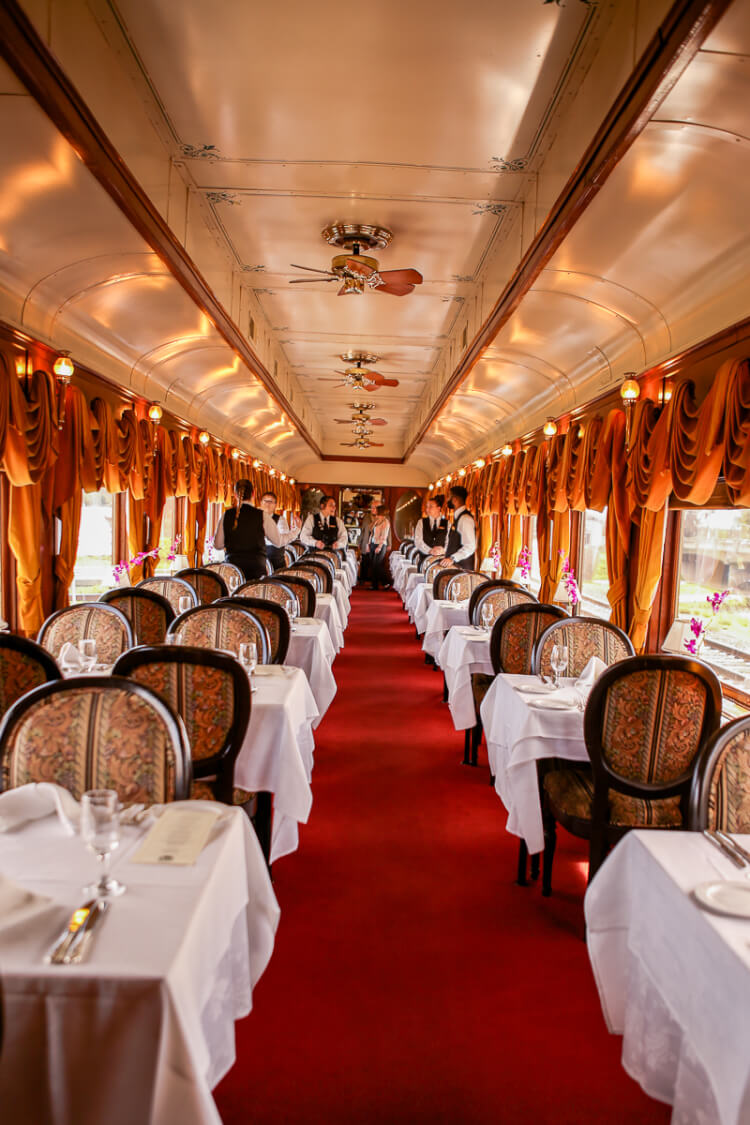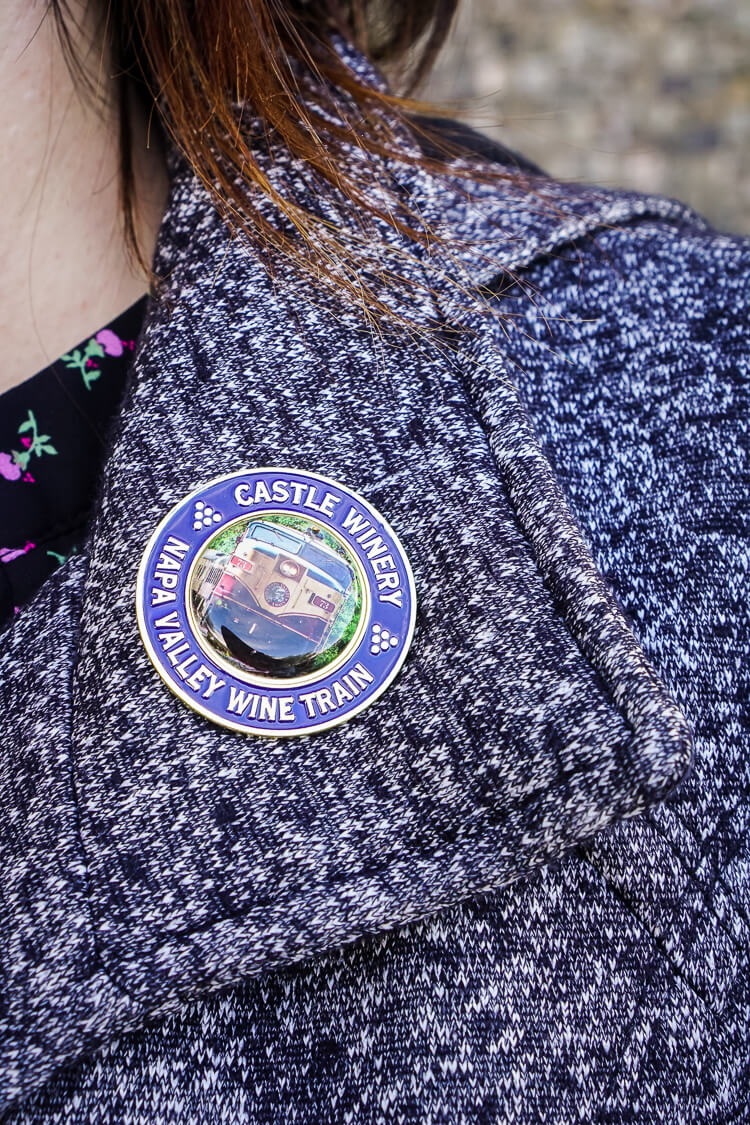 We decided to do the Wine Train & Castle Tour combo, so we got off the train about halfway through the trip and took a shuttle up to the Castello di Amoroso.
A couple of the girls weren't feeling the greatest and decided to skip the tour and let me just say, the service they received from the Wine Train employees was impeccable.
It was the type of care and service we hope for in most places but hardly ever see, you can really tell just how much pride they take in the train and their service.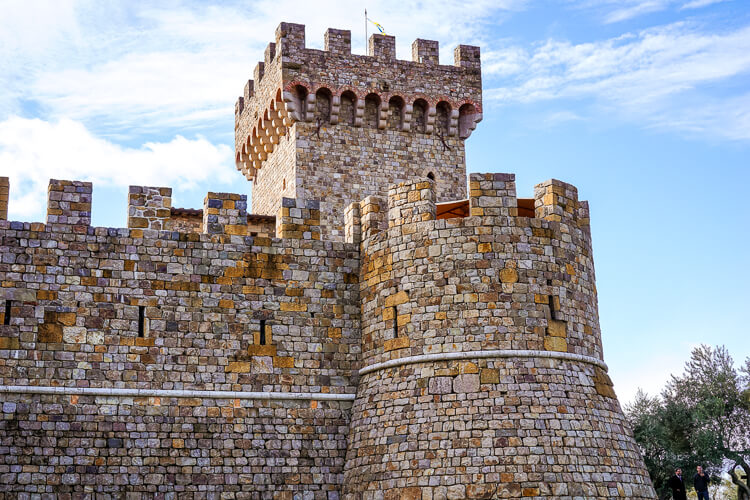 The castle itself is quite a place.
The land was purchased in 1993 by Dario Sattui, and the authentically built, Tuscan inspired castle was completed in 2007.
I've never been to Tuscany, but it actually reminded me a lot of Stirling Castle in Scotland!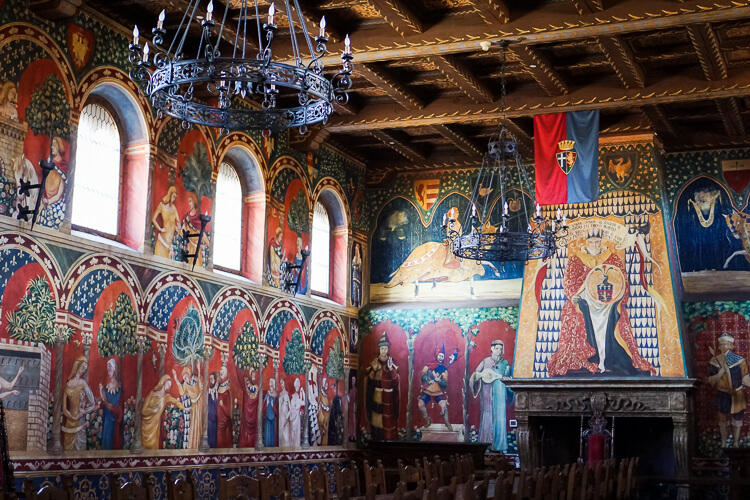 The castle is also home to a winery and during our tour, we learned a lot about their wine making process and got to try some of the wine that was halfway through it as well as a wine tasting of the finished product.
Also – the grape juice – BEST grape juice I've ever had!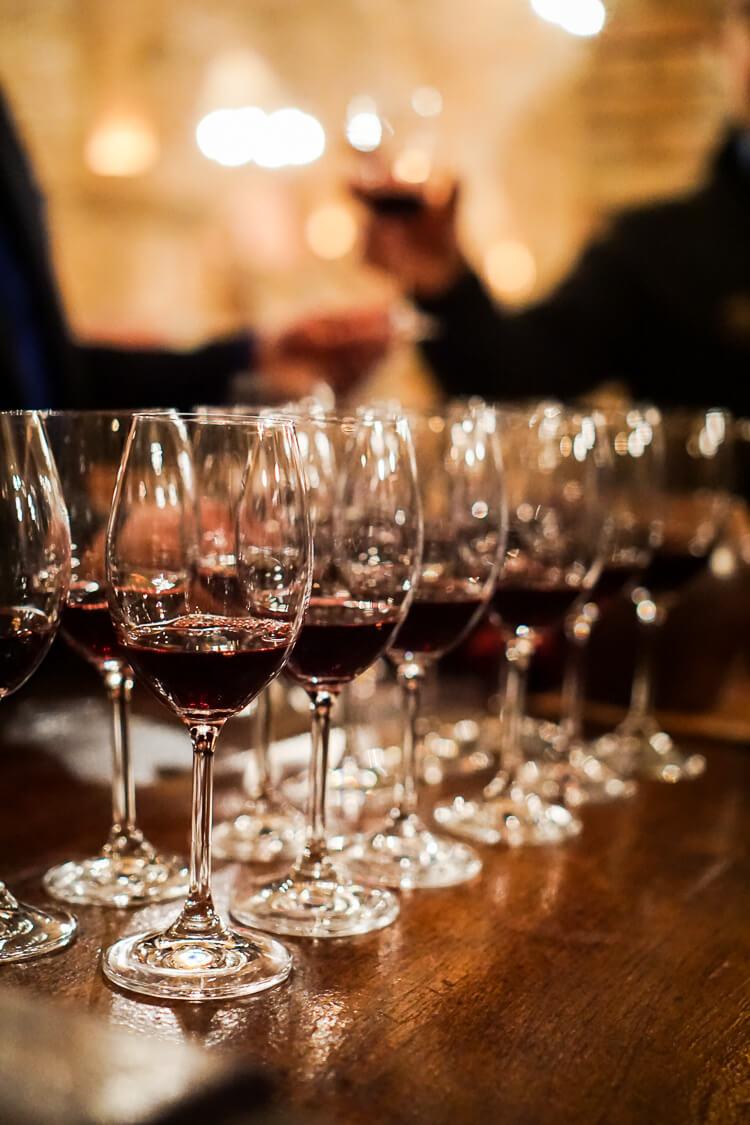 You'll get to go underground Castello di Amorosa and into the cellars where the wine is stored as well as some rooms with mock historical artifacts.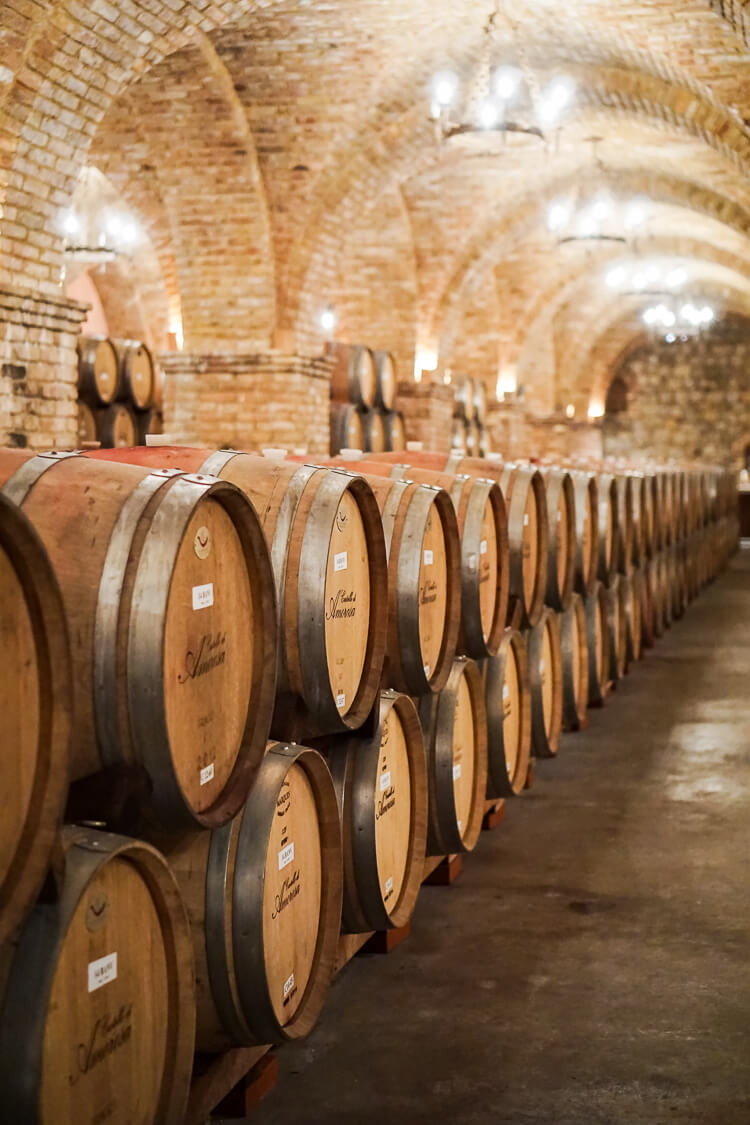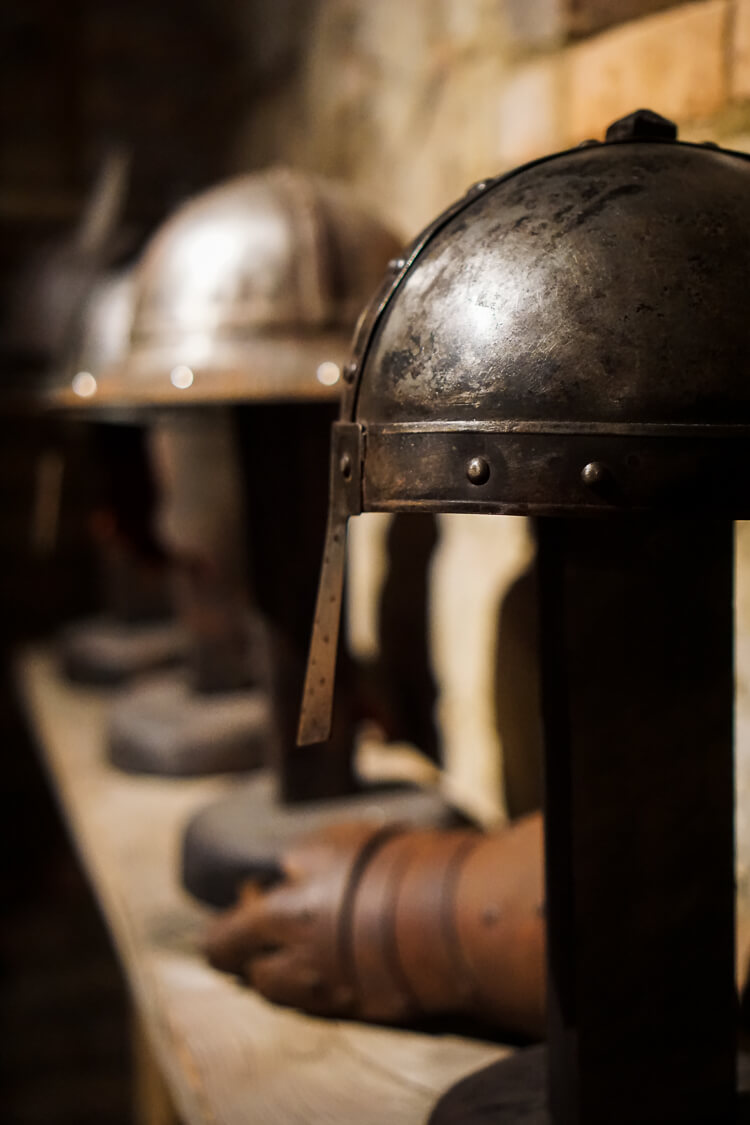 The grounds are beautiful and I was thankful we had some time to walk around after our tour.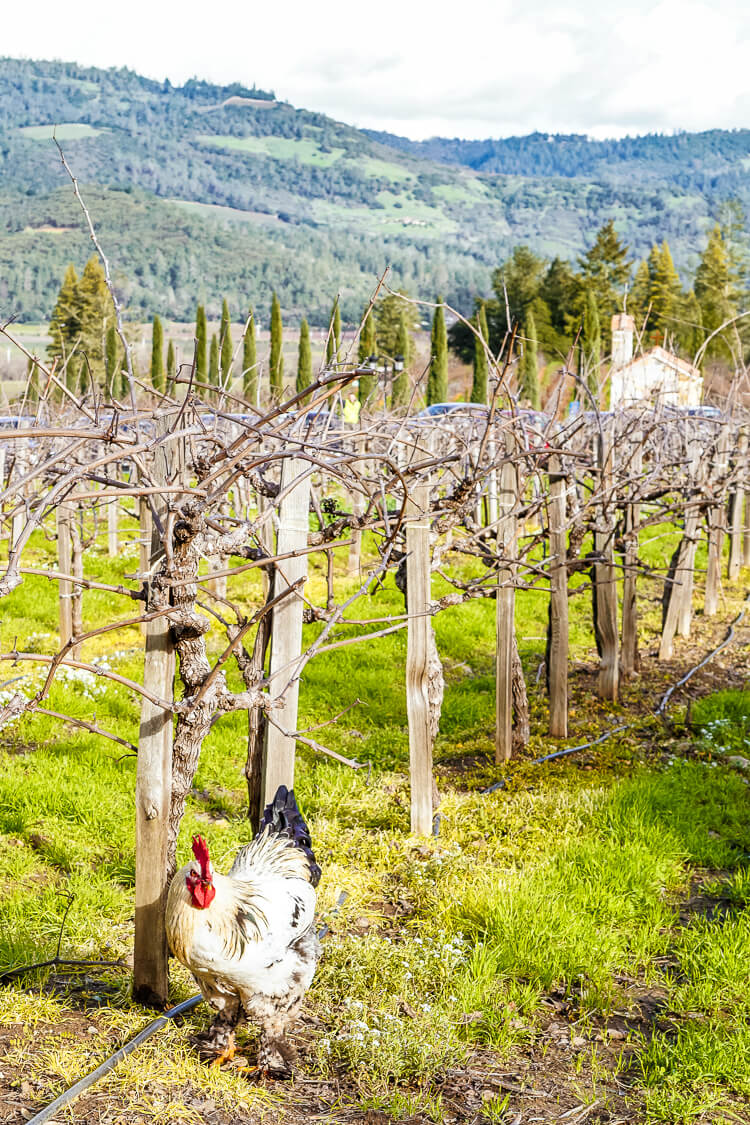 You can't have an authentic castle without some animals 😉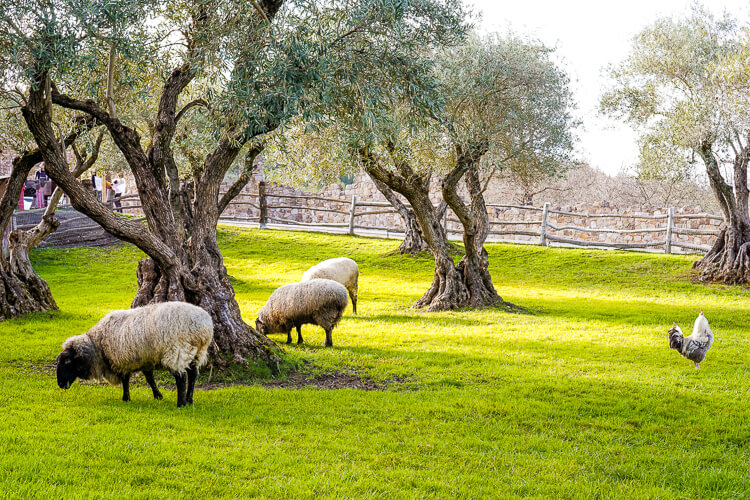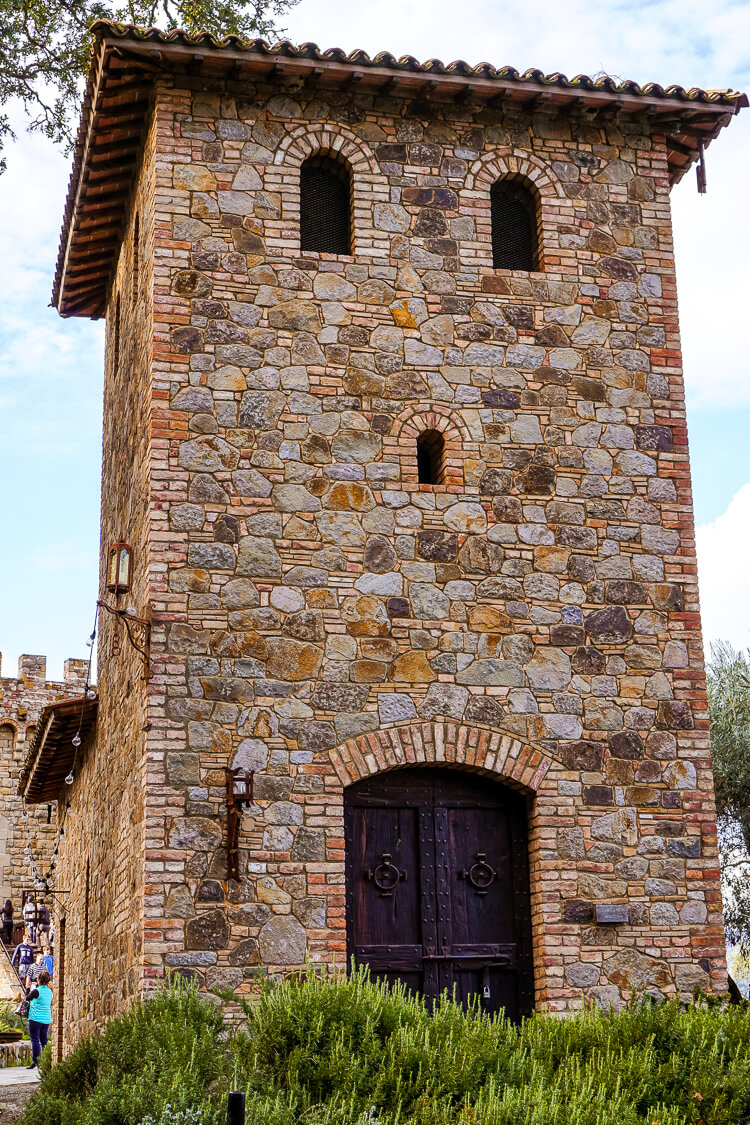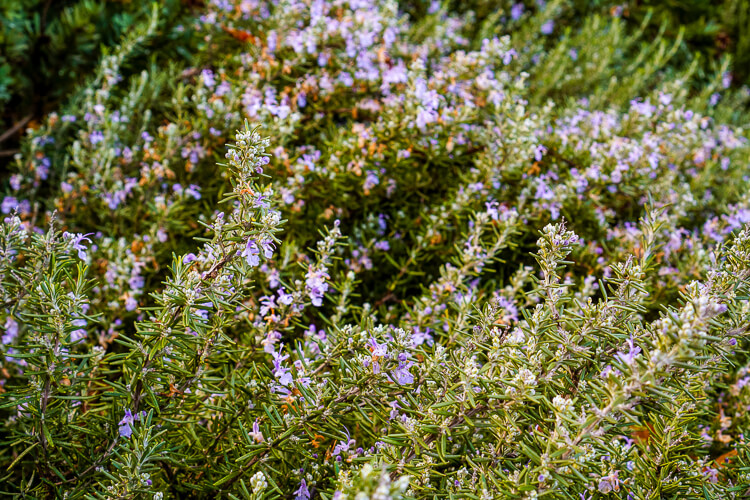 After the train and castle tour, it was time to head back to our amazing accommodations at Silverado Resort!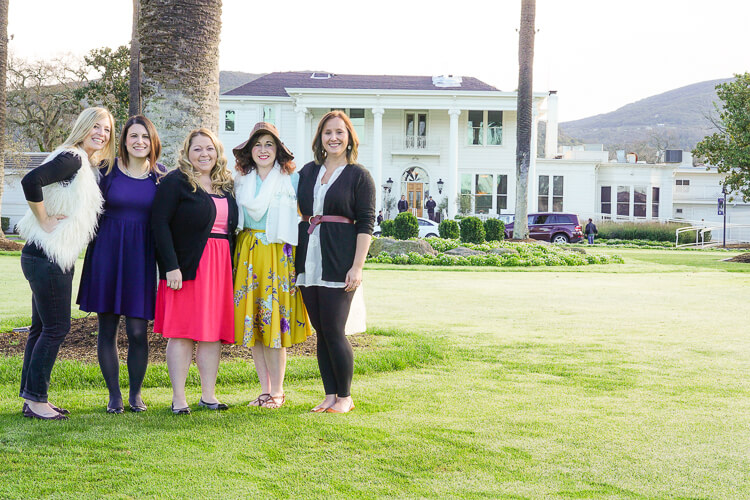 The resort is huge and absolutely beautiful and I kind of wanted to change my house out for the suite we stayed in!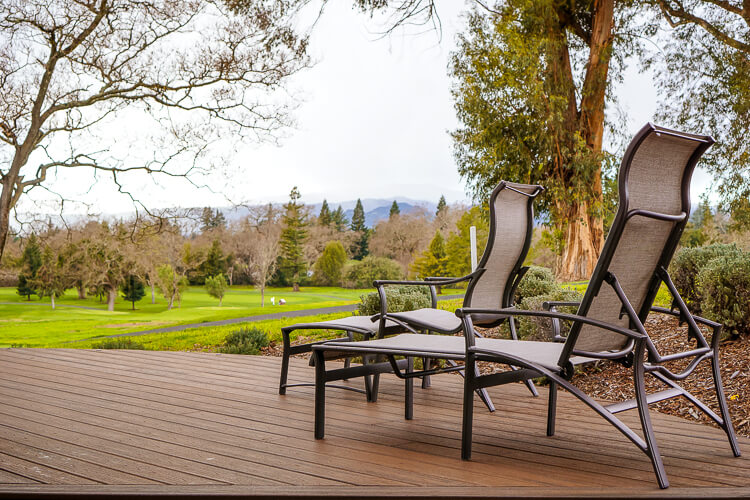 We had a huge patio, living area, and kitchen – it was wonderful!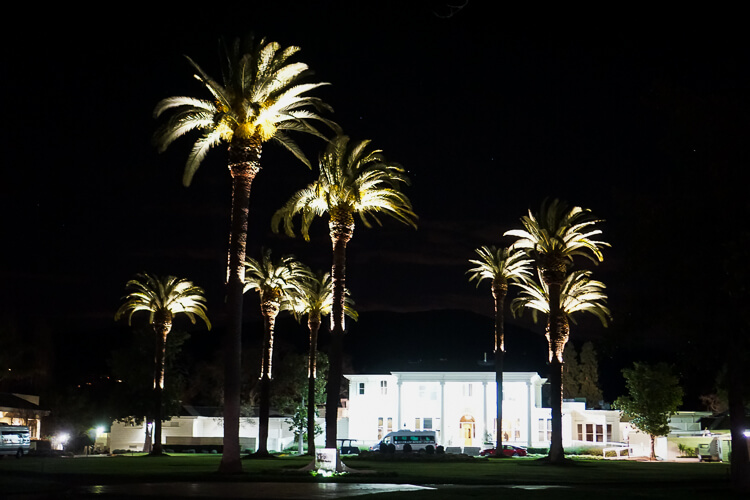 We even had a fireplace to make the place nice and cozy while we all watch Grease Live and at cupcakes! It was perfect!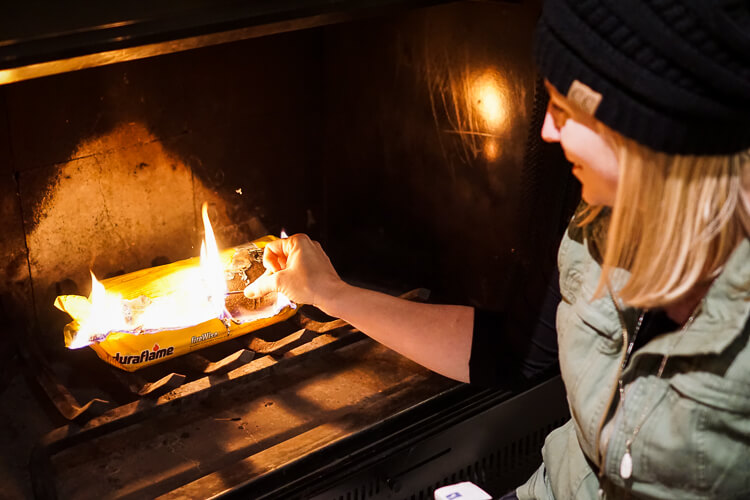 And the sunrise over the golf course was beautiful!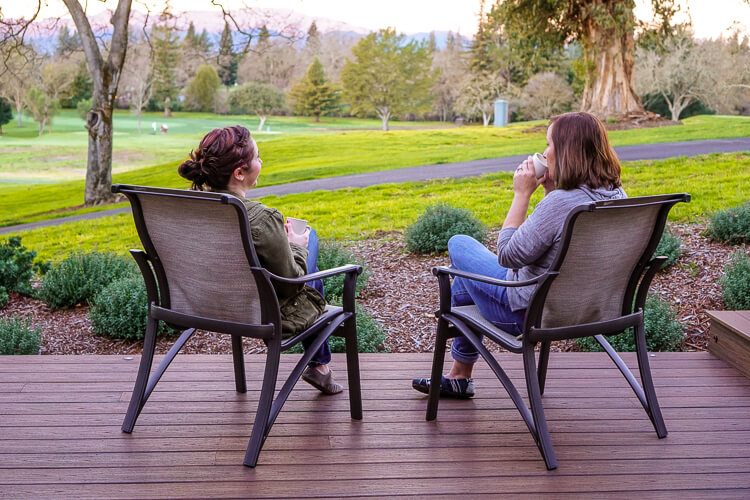 Just up the road from the Silverado Resort is Oxbow Market to shop a bit!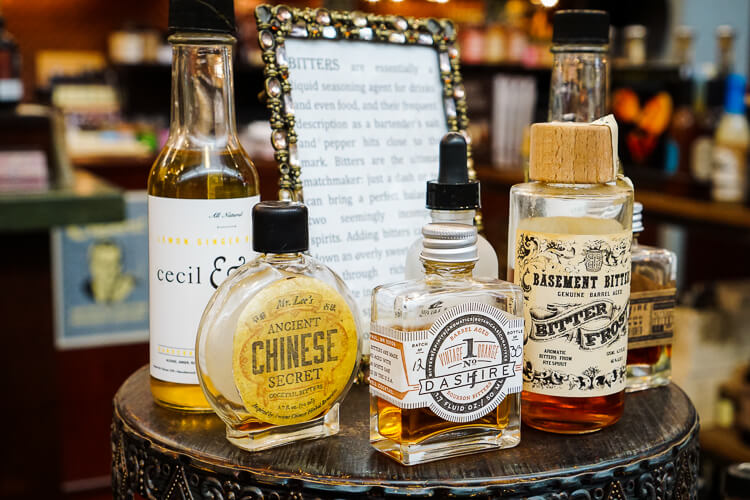 There are tons of little shops and eateries in Oxbow Public Market.
I loved getting to sample bitters and spices and purchase some to bring home.
It's a fantastic little place to spend a couple of hours indoors in case of bad weather like hail, of which it was actually doing on our way in there!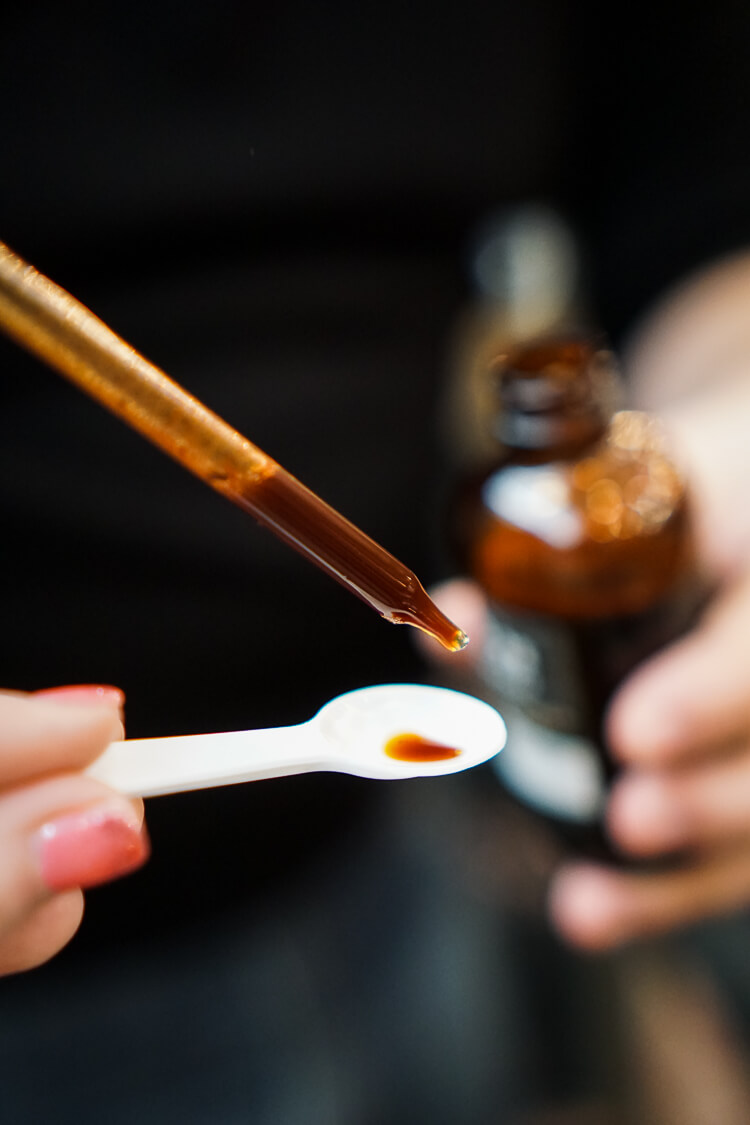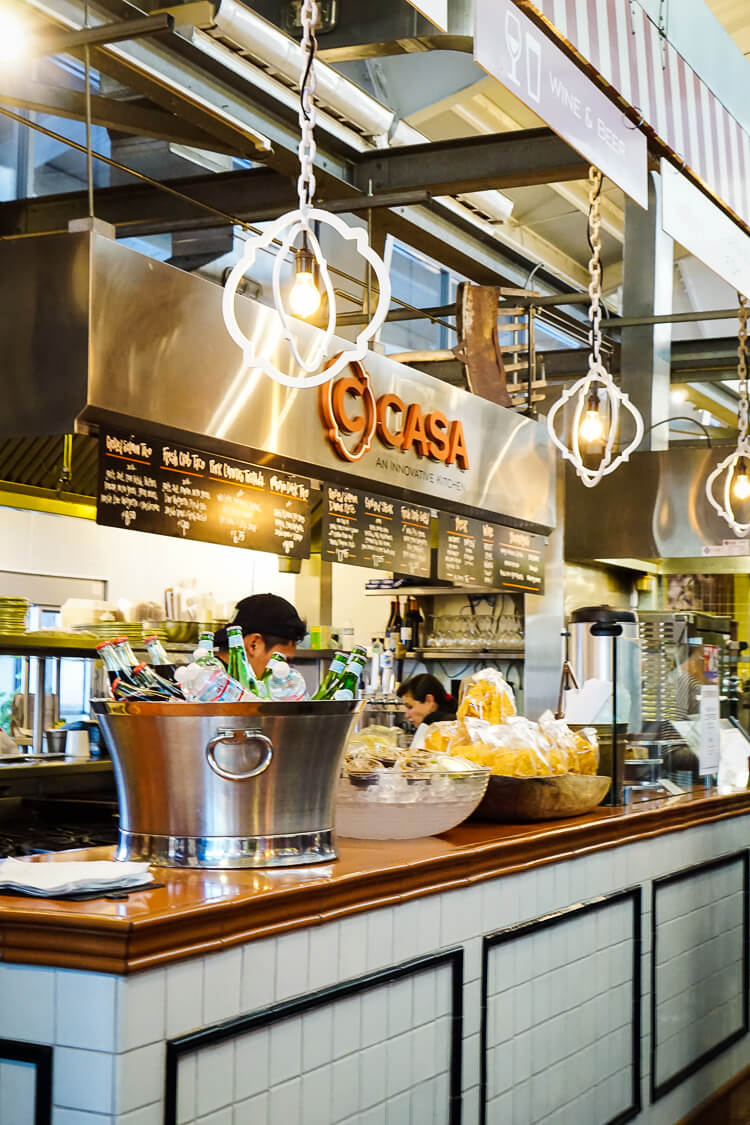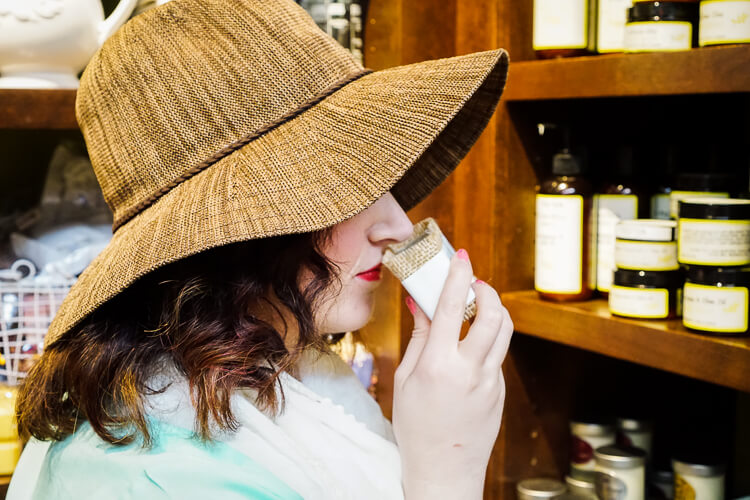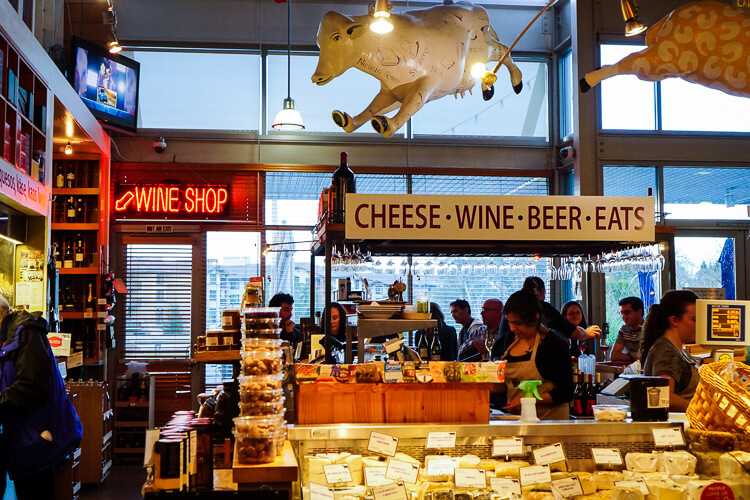 So that's the spotlight on what we did in Napa and what a wonderful time it was!
Each of these is definitely a MUST in Napa!
Don't forget to check out my What To Pack For Napa Valley post before you leave on your trip!
What To Do In Napa Valley
Click the button above to save this delicious recipe to your board!

Let's Connect!
I created a fun little group on facebook and I'd love for you to join in! It's a place where you can ask questions and see what's new with Sugar & Soul! If you'd like to check it out, you can request to join HERE.
Be sure to follow me on Instagram and tag #sugarandsoulco so I can see all the wonderful recipes YOU make from this site! You can also Subscribe to my Newsletter so you never miss a delicious recipe again!