Looking for ideas on what to wear to a baby shower? Here are 3 stylish and easy outfits for momma-to-be to wear for the occasion!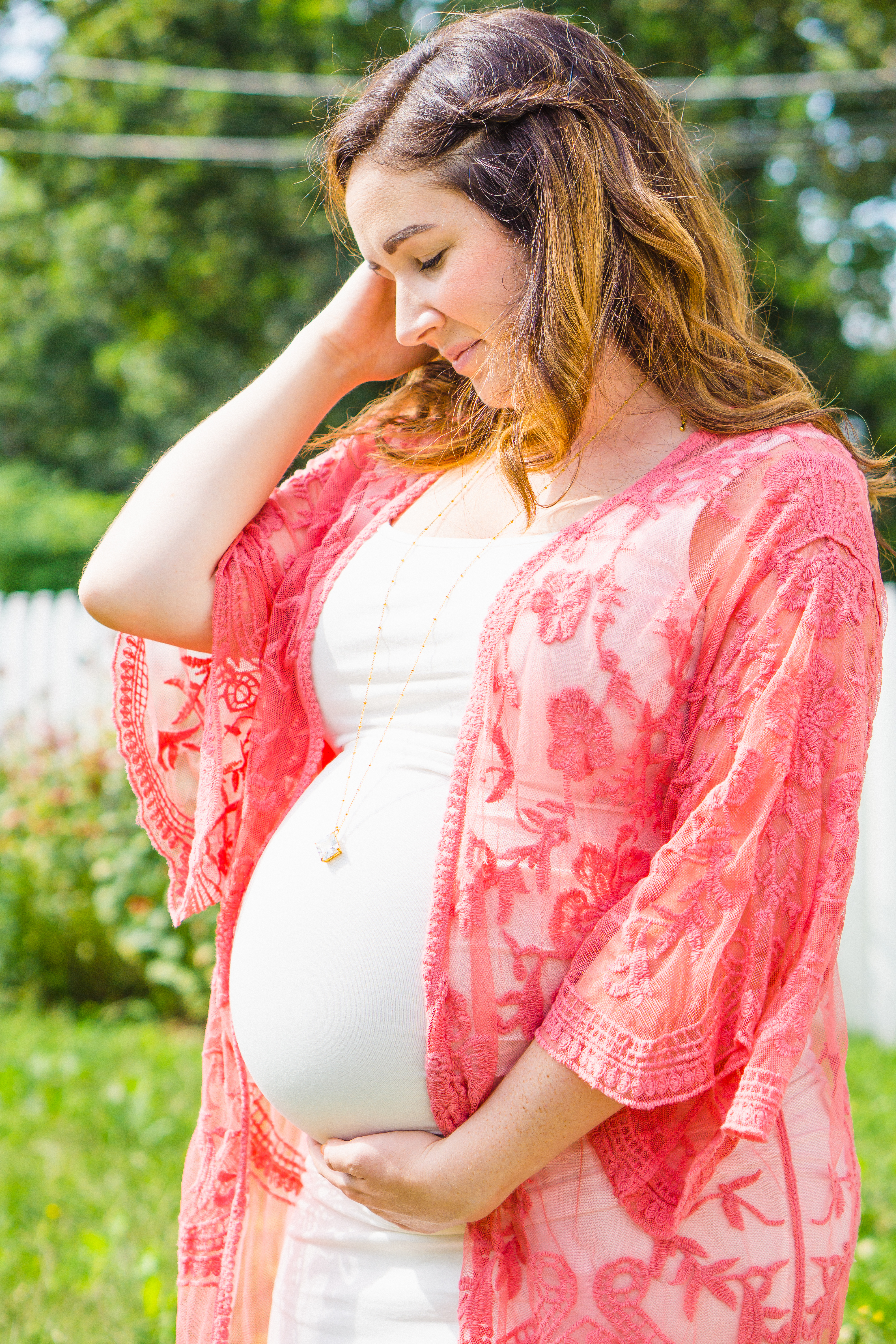 What To Wear To A Baby Shower
If you're an expecting mamma, I'm sure you've asked yourself this question, but the answer depends on a few different things.
It's important to think about your style, the theme or environment of the shower itself, AND the most important thing "What will I be comfortable in?".
Today I'm partnering with Pink Blush Maternity to share three different looks to help inspire your wardrobe for your own baby shower! Pink Blush has become one of my go-to places for finding comfortable and fashionable items to show off my growing bump!
Keeping It Casual:
Baby Q's are becoming all the rage, in fact, if you're doing a co-ed shower, I think this is definitely the way to go!
These showers tend to be a little more relaxed which means that throwing on jeans is perfectly acceptable!
Chances are it will be hot out, so wear light layers or short sleeves on top!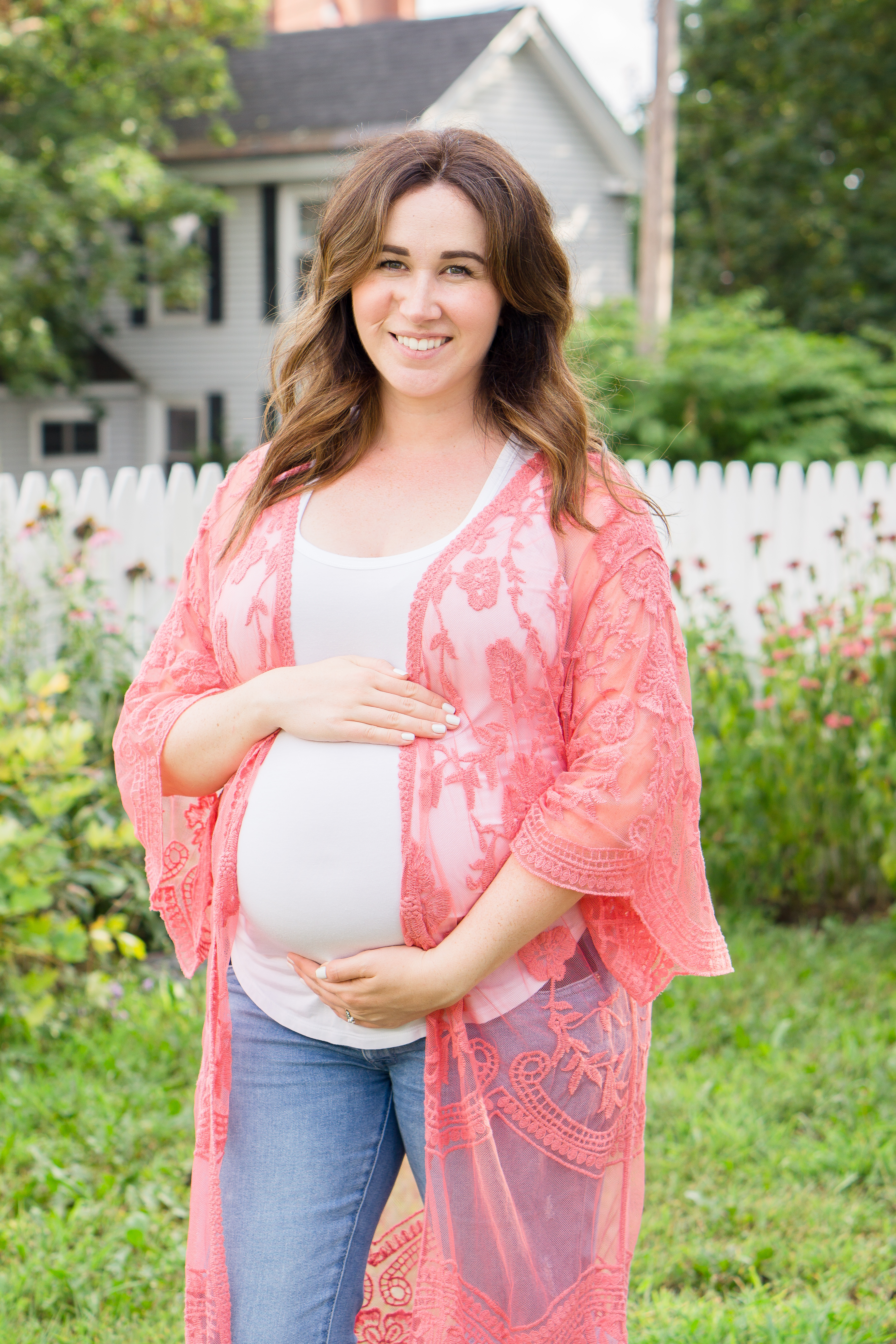 Shop The Look:
This is such an easy outfit and one that you could wear on a regular basis. I've loved the side panel jeans throughout my pregnancy and Pink Blush has so many great Maternity Tops to pair with them!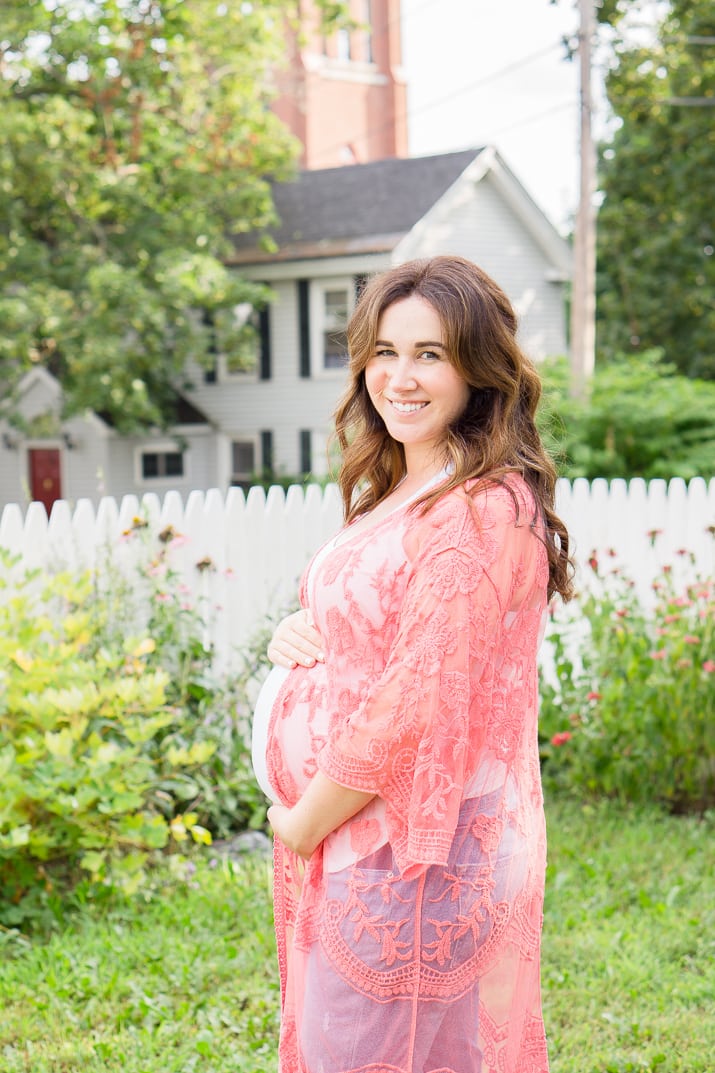 Dress It Up:
This is probably the look that most women will be drawn to and that one that I would say best fits the atmosphere of a traditional baby shower. You know, women only with lots of food and baby shower games.
This is actually what I wore to my baby shower, we did a simple milk and cookies bar in the afternoon and I paired it with brown sandals, but you could easily dress it up with jewelry and dressier shoes for a dinner party shower.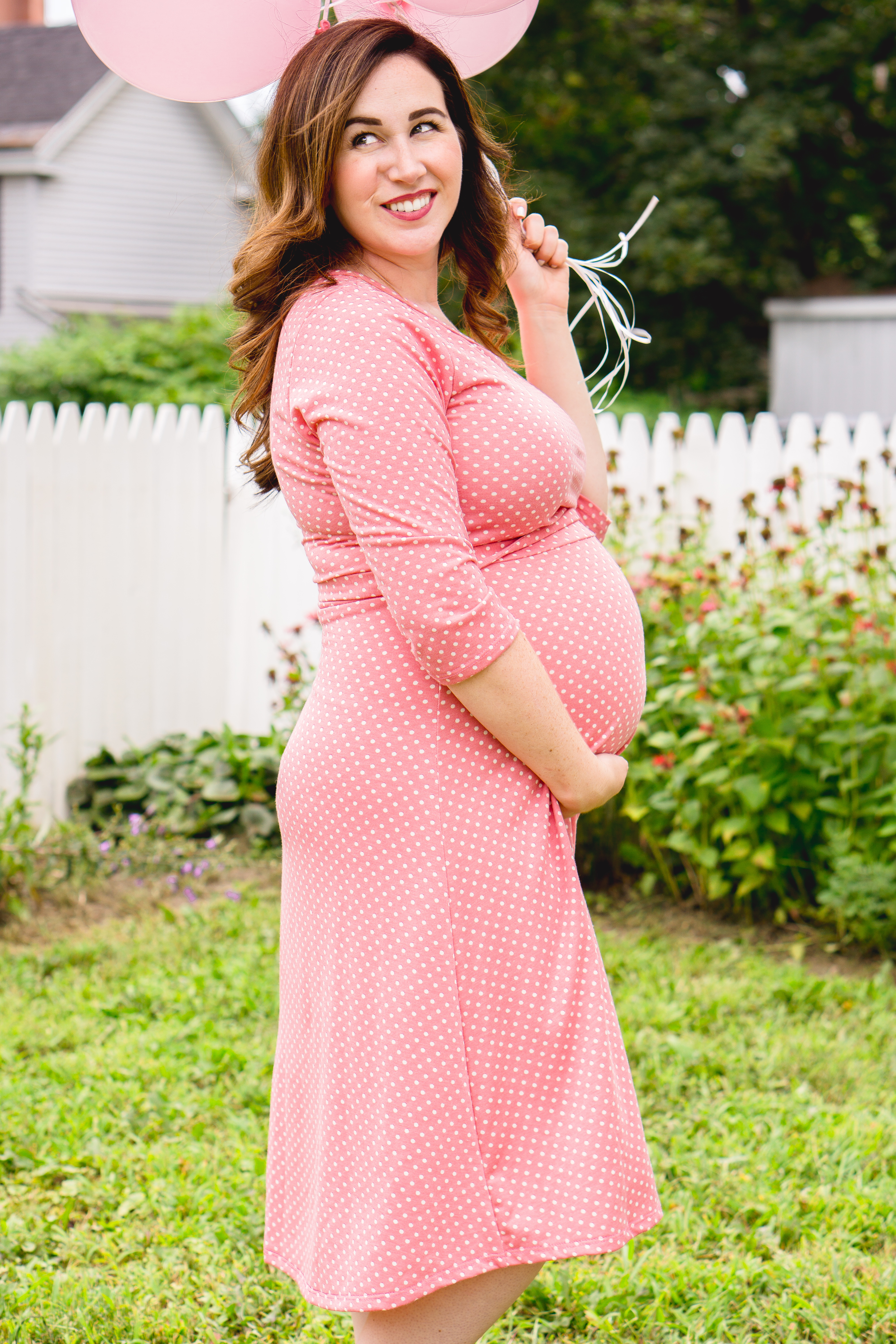 Shop The Look:
Pink Blush Pink Polka Dot Maternity Midi Dress
This dress was a heavier material than I expected and the quality was great. It was super comfortable and an item that I can easily wear again after baby. If this dress isn't quite your style, Pink Blush has hundreds of other Maternity Dresses you can choose from for everyday wear and even black tie affairs!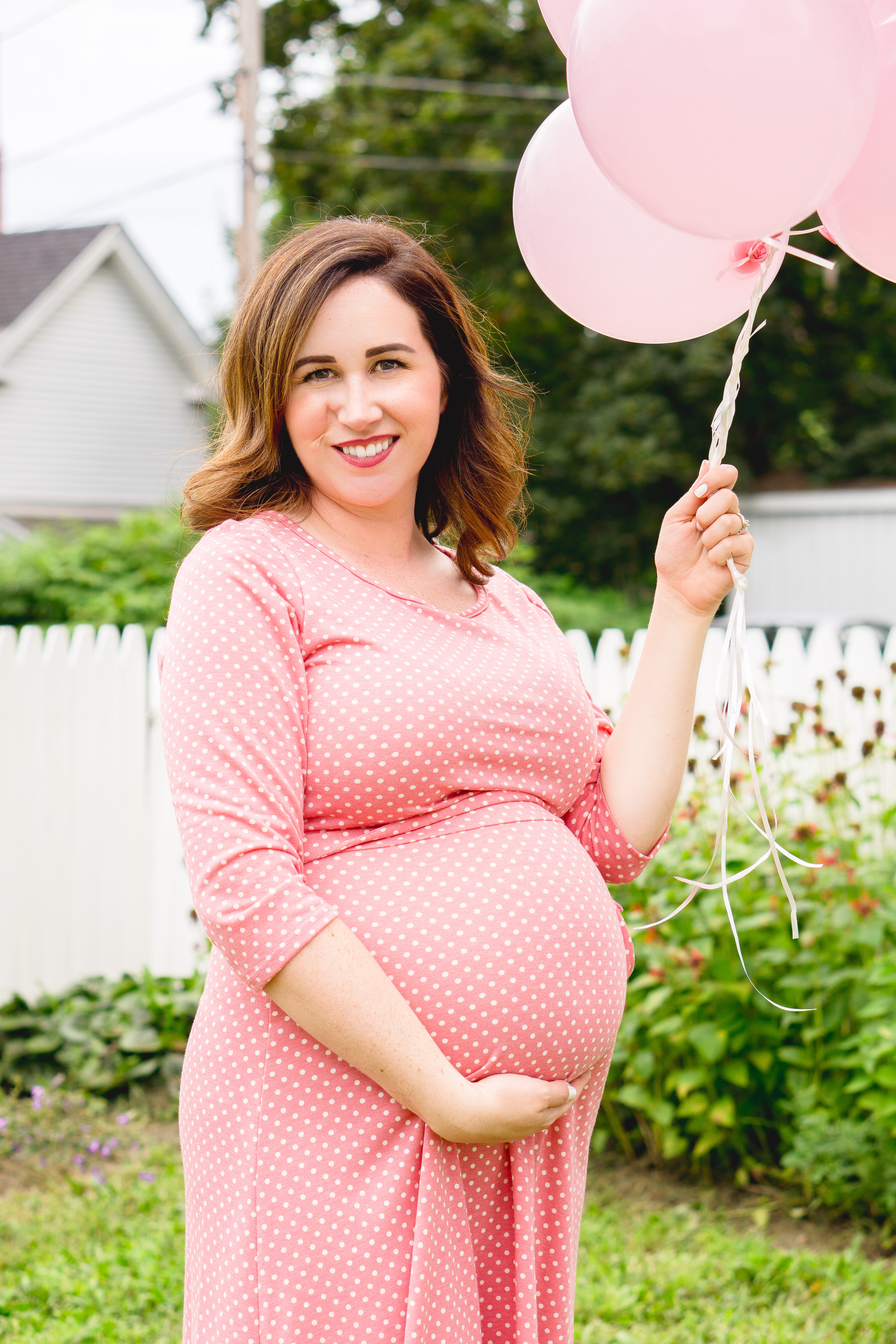 Let's Go Boho:
Boho fashion is all the rage right now and what I love most about this simple ensemble is that you could get away with wearing it pretty much anywhere.
Different shoes and jewelry can easily take this look from backyard barbecue to garden party glam, it all depends on what you're going for!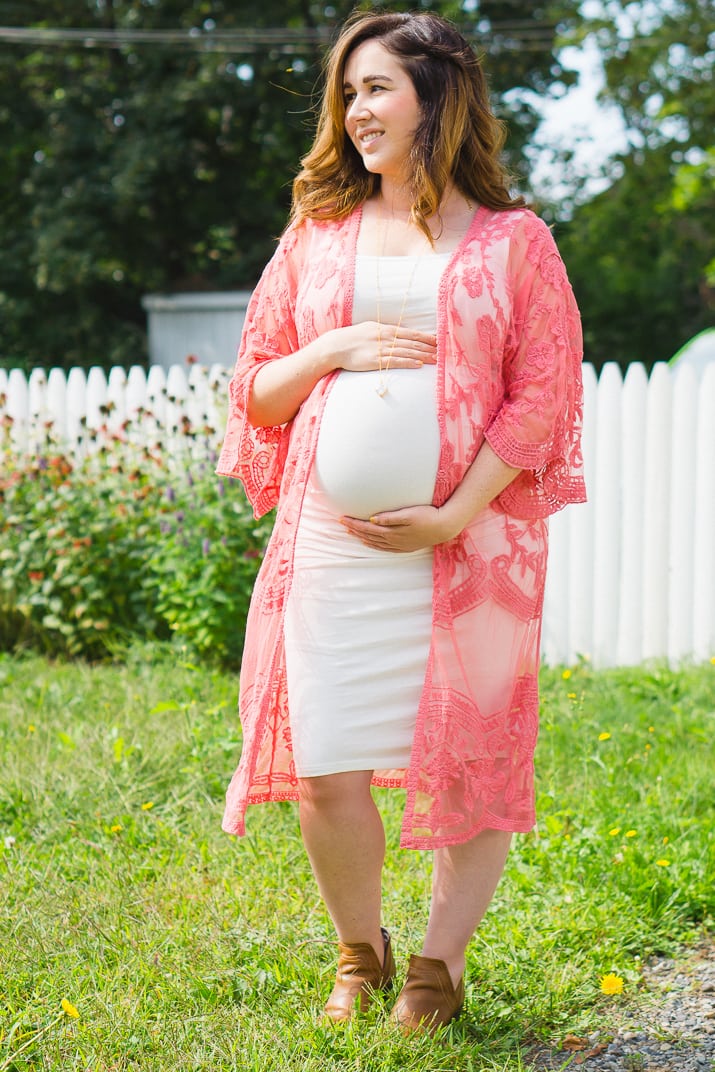 Shop The Look:
I wear this Kimono pretty regularly because not only do I LOVE it, but I get so many compliments on it every time I wear it! And trust me, when you're third trimester falls in the head of summer and you're sweaty and tired, a stranger telling you how pretty you look and how much they love your top always feels good!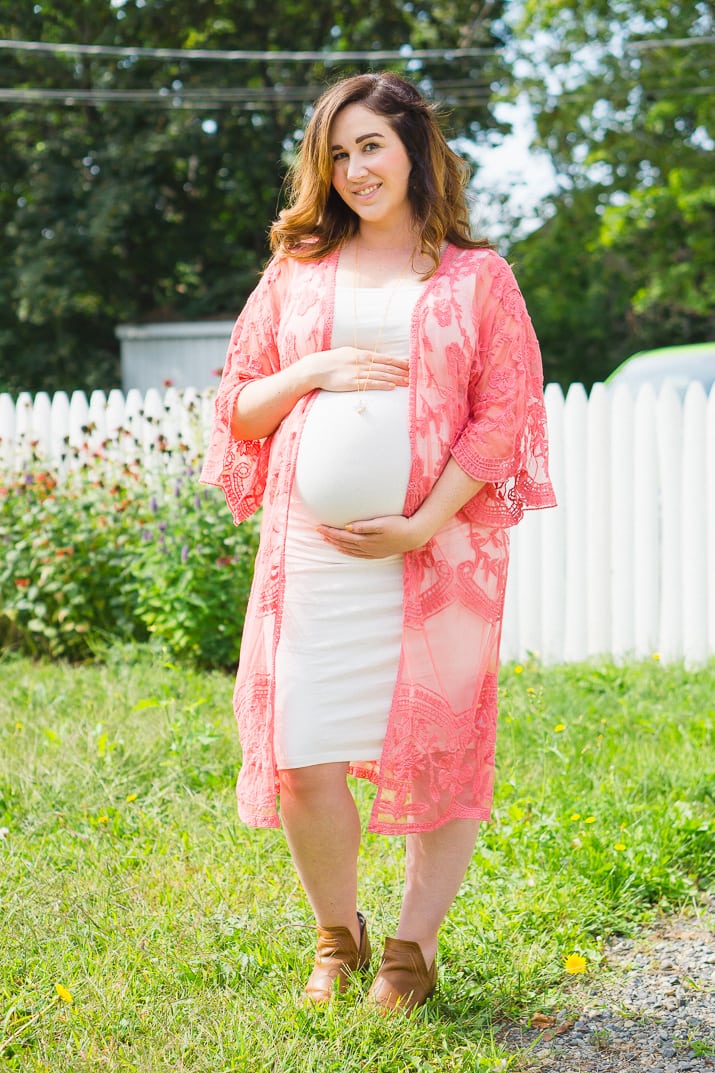 Even though these styles are all maternity, most of these pieces work for your post-baby body too, which means you're adding versatile articles to your closet that you can get tons of use out of for months and years to come!
If you're a guest attending a baby shower, there's no reason you can't take inspiration from these styles as well. Unlike a wedding, it would be hard to steal the show from the glowing mamma with the baby belly 😉