Hey There! I'm Rebecca!
I'm the mind behind all of the goodness here on Sugar & Soul and cookbook author of Party Drinks – releasing September 26th, 2023! I was born and raised in Maine and still live here with my husband, our daughters, our fluffy golden retriever, and our even fluffier cat.
I love Jesus, cookies, and fun drinks!
I have a passion for baking and reading, and I used to travel a ton three kids ago 😜! I have a serious weakness for Brownies, Pancakes, and Irish Mules!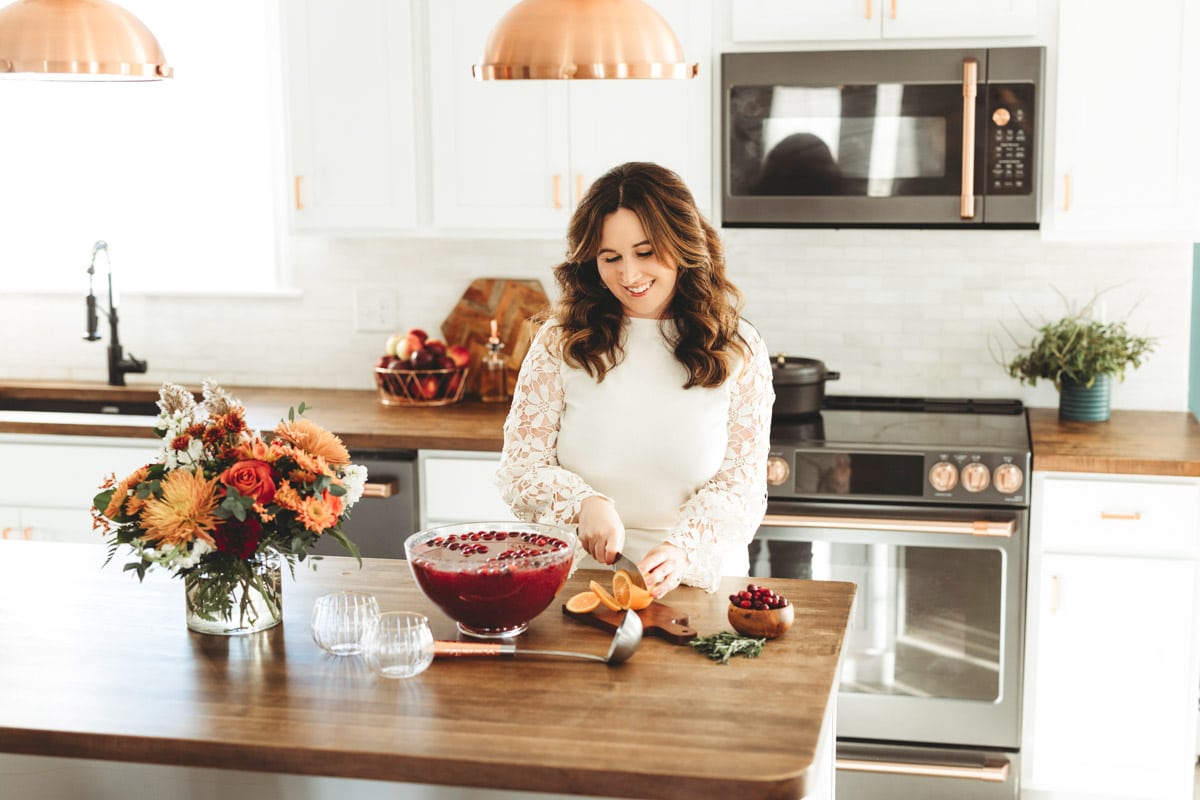 Why I Started Blogging
I went to school for business management and spent a few years working as a paralegal at a local law firm while I built my side hustle into a successful business!
I started blogging because my husband is an accountant, and during tax season, I was a bored tax widow and wanted something to fill my time. Little did I know a few years later, this would turn into my career!
How I Learned To Cook
But what inspired me to start a food blog? I think it was growing up in the kitchen making Banana Bread, Molasses Cookies, and Pecan Pies with my Grammie. Or how excited I would get every time my mom would whip up a batch of No Bake Cookies or Brownies. Clearly, I love me some dessert!
Then I married into an Italian family, and my husband absolutely loves to cook! So we've spent the last eight years developing and sharing sweet and savory recipes from our kitchen with all of you!
Though we're mostly self-taught, we've taken tons of cooking classes with the Maine Grain Alliance, Stonewall Kitchen Cooking School, and others throughout the years to build our knowledge and share our best kitchen tips and tricks with our readers.
Our Goal
We want you to be successful in the kitchen, so we've spent hours, days, and weeks testing the recipes on this site to make sure they're perfect!
We never want you to worry that your recipe won't turn out, and we want you to show up at every event with a dish everyone will be begging you to share!
So, on this site, you'll find everything from family favorites like Yellow Cake and American Chop Suey to How To Make Butter from scratch and properly Line A Round Cake Pan With Parchment Paper.
And while we love from-scratch recipes, we also love adapted box mix recipes like our favorite Chocolate Cupcakes and, dare we say, lazy recipes like our Peanut Butter S'mores Bars!
Featured Publications
Our recipes have been featured in places like Country Living, Good Housekeeping, Delish, MSN, and many others.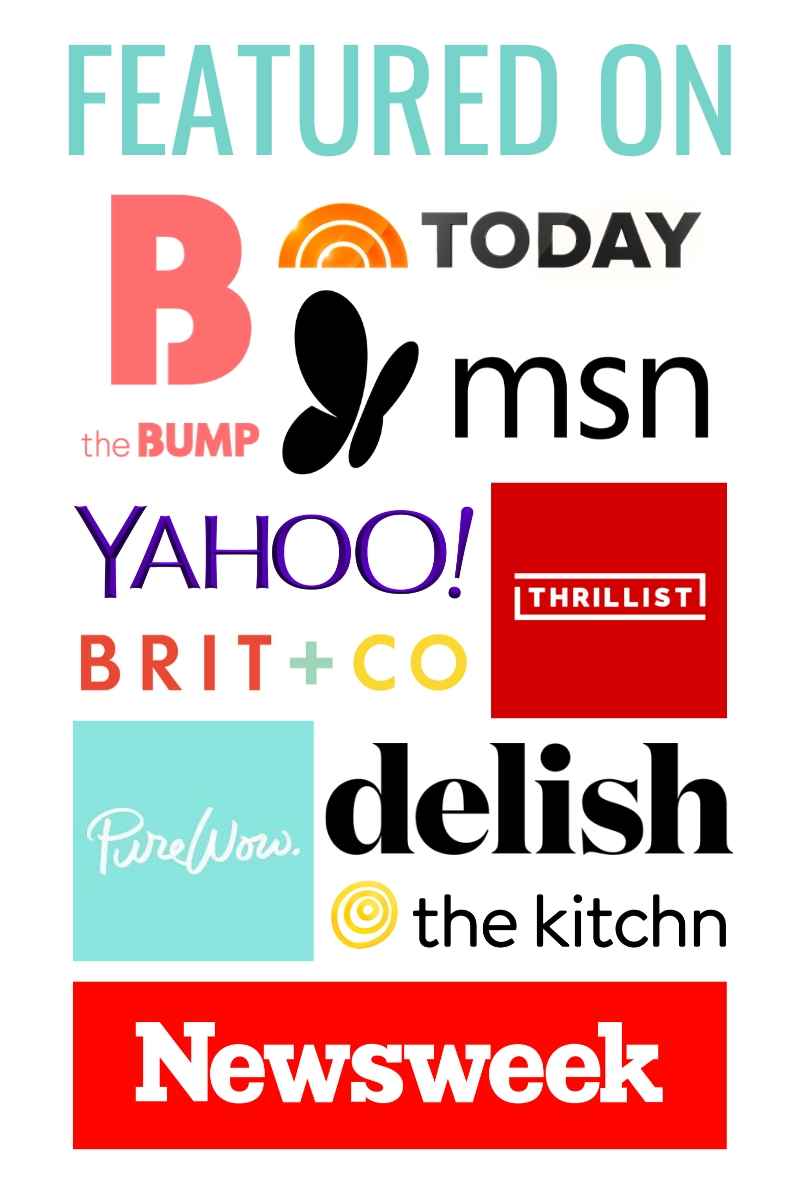 Thank You!
This site and job really are a dream come true, and it's all because of you, my readers! So thank you for making and sharing my recipes and travel guides! It means the world to me, and I hope it makes your lives a little easier and way more flavorful!
I also couldn't do all of this without the team that assists me with writing, editing, recipe testing, tech, and design!
👋 Let's Connect!
We love feedback, comments, and ratings, so if you've tried one of our recipes, please let me know how you liked it. I love hearing from you! I've also created a fun group on Facebook, and I'd love for you to join in! If you'd like to check it out, you can request to join HERE.
You can also follow me on Facebook, Pinterest, and Instagram!
Email me: