Inspired by the famous Ice Cream, these cupcakes are loaded with chocolate, walnuts, and marshmallows!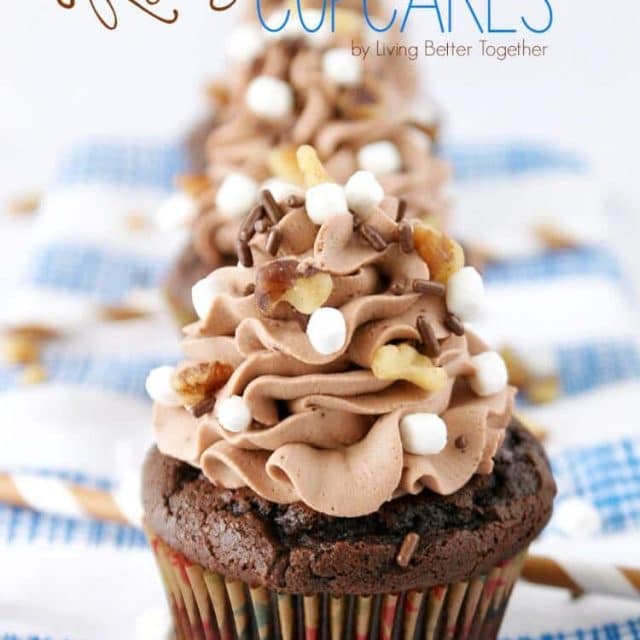 So these Rocky Road Cupcakes have been a long time coming, I originally posted a teaser on Instagram FIVE MONTHS AGO, I know, I know… I'm a bad food blogger. But after shooting the photos, they just weren't up to par. The cupcakes themselves were a huge hit at the office, it was actually a coworker who ordered a batch for her son's birthday that gave me the chance to remake and reshoot them!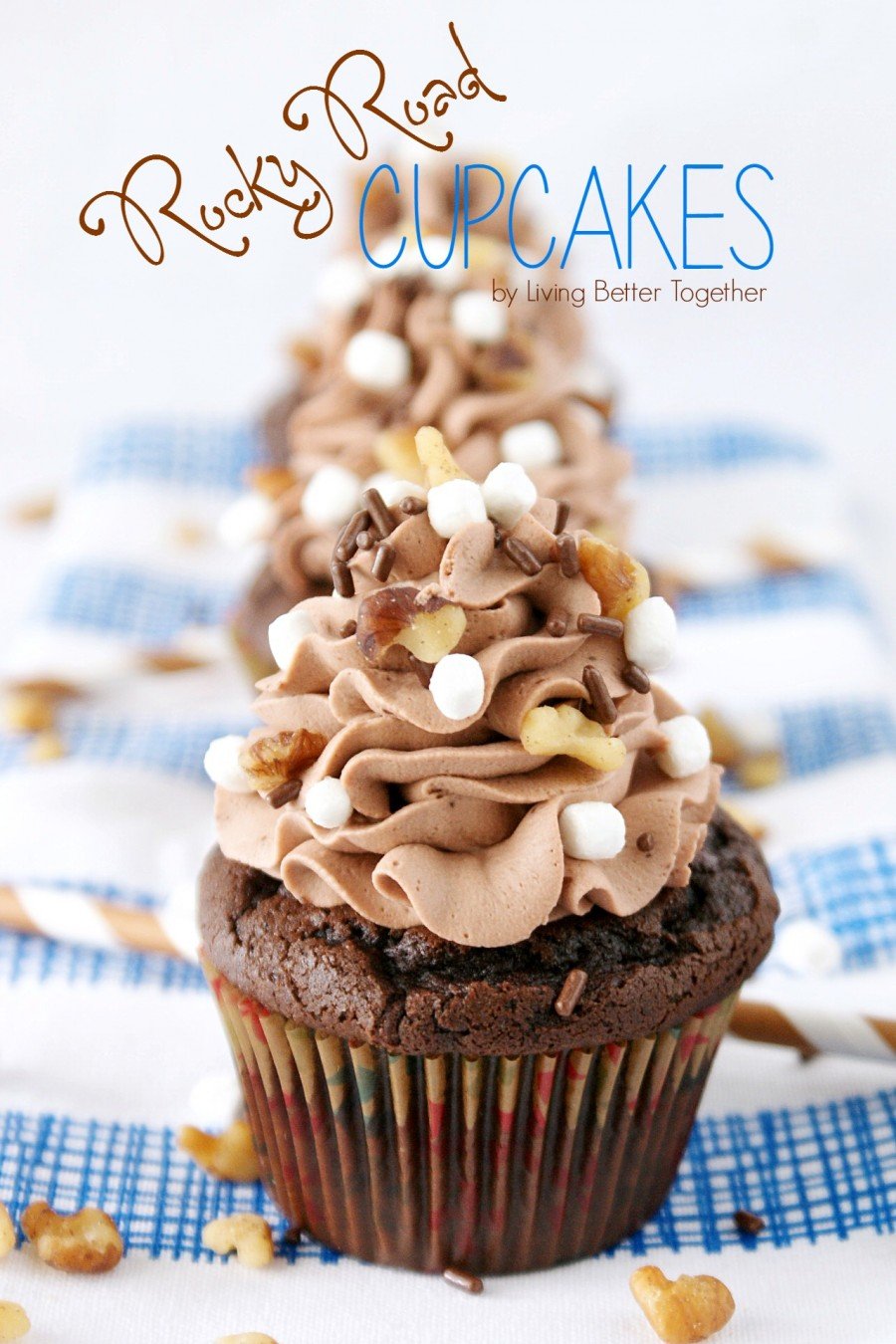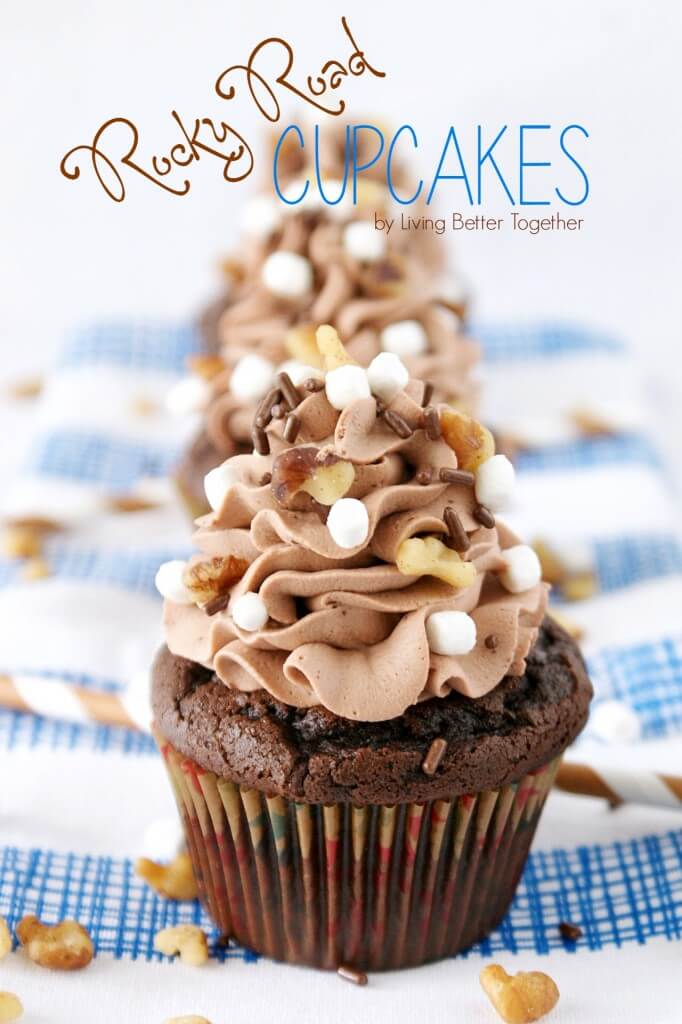 I also didn't get around to posting these until now because I made them around the time I switched over to WordPress from Blogger (which was a nightmare), I even gave them a mention in my chapter about the process in How to Grow Your Blog, an ebook I co-wrote with some other amazing bloggers!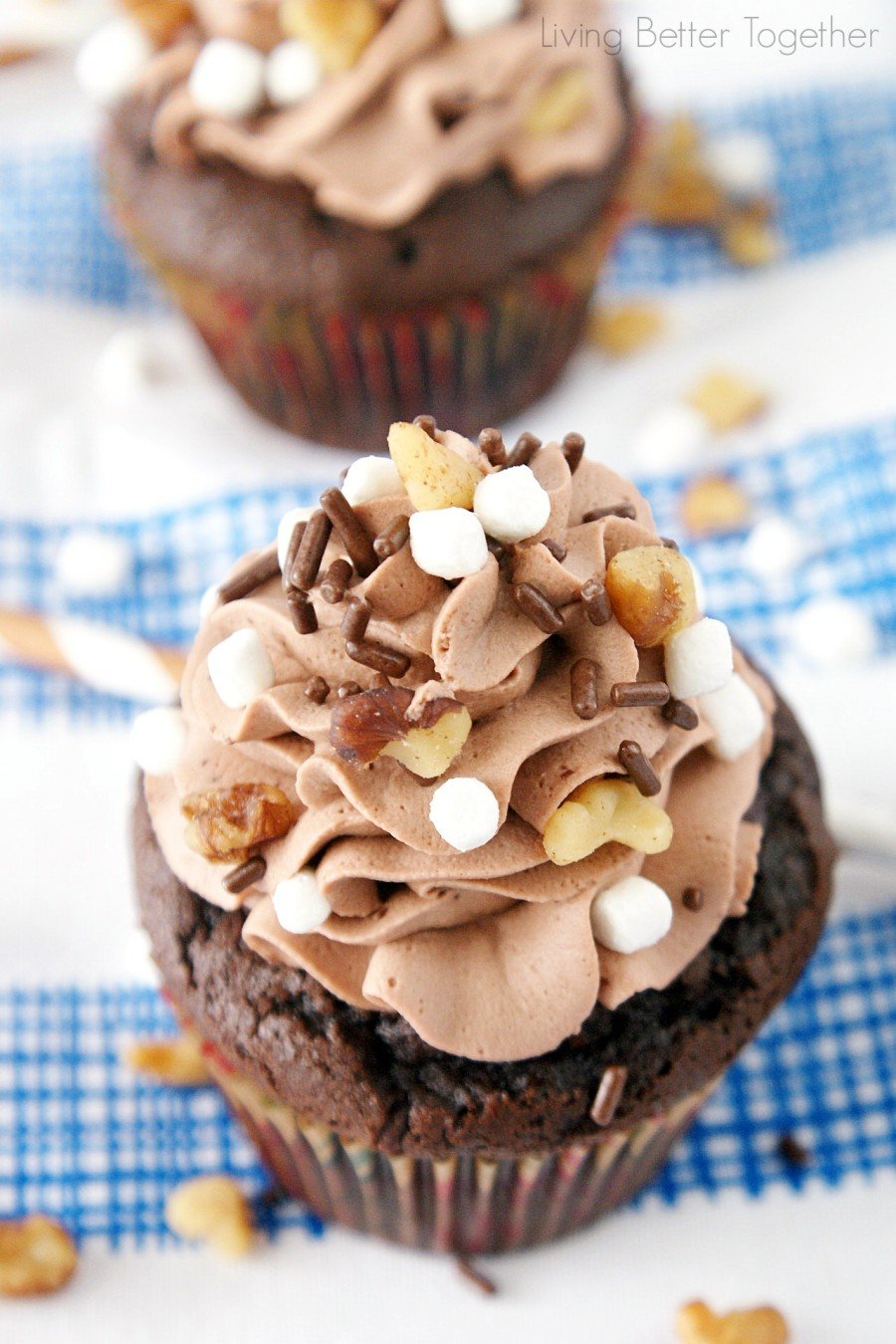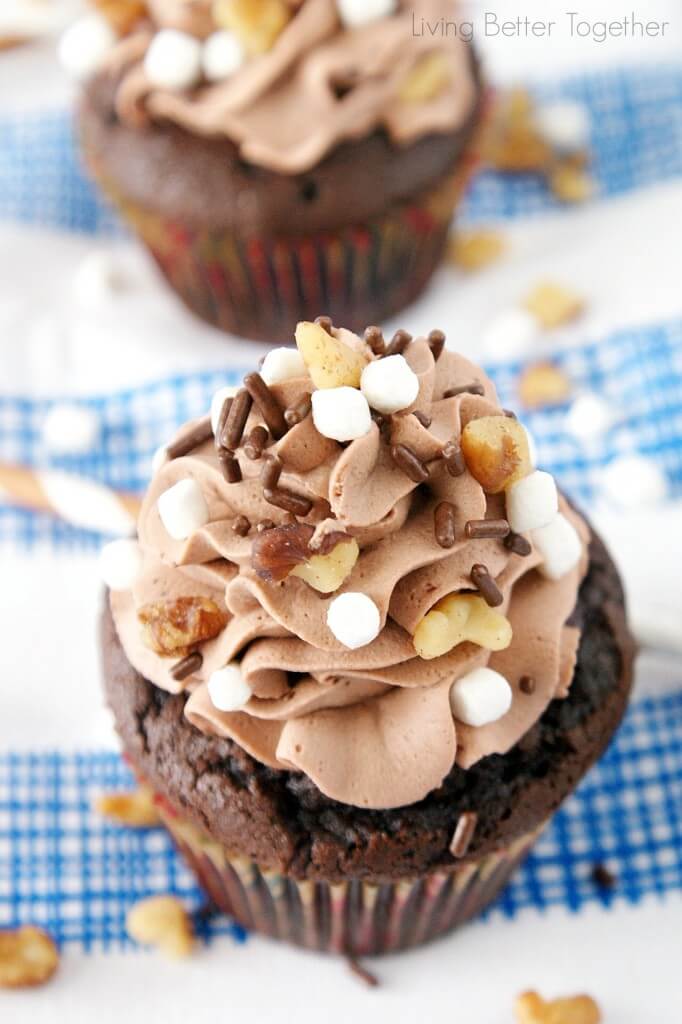 There's just something about that Rocky Road combo: chocolate, nuts, and marshmallows. The way the three different textures and flavors come together is absolutely perfect! These cupcakes have a chocolate cake base loaded with walnuts and filled with marshmallow fluff in the center. Top with with a creamy whipped chocolate frosting, more walnuts, sprinkles, and mini marshmallows and you've got something of pure magic! These cupcakes are just so fun and pretty easy to make considering how many components there are to them.
I've really been loving making filled cupcakes since my mom bought me a cupcakes corer for Christmas last year! My White Chocolate Raspberry Champagne Cupcakes were the first filled cupcakes I made for New Year's last year and they're the most popular recipe on my blog! I also made up a batch of my Chocolate & Peanut Butter Surprise Cupcakes for my coworker's party!
But I know it's been five months and you guys don't want to wait any longer, so scroll down for the recipe and get baking!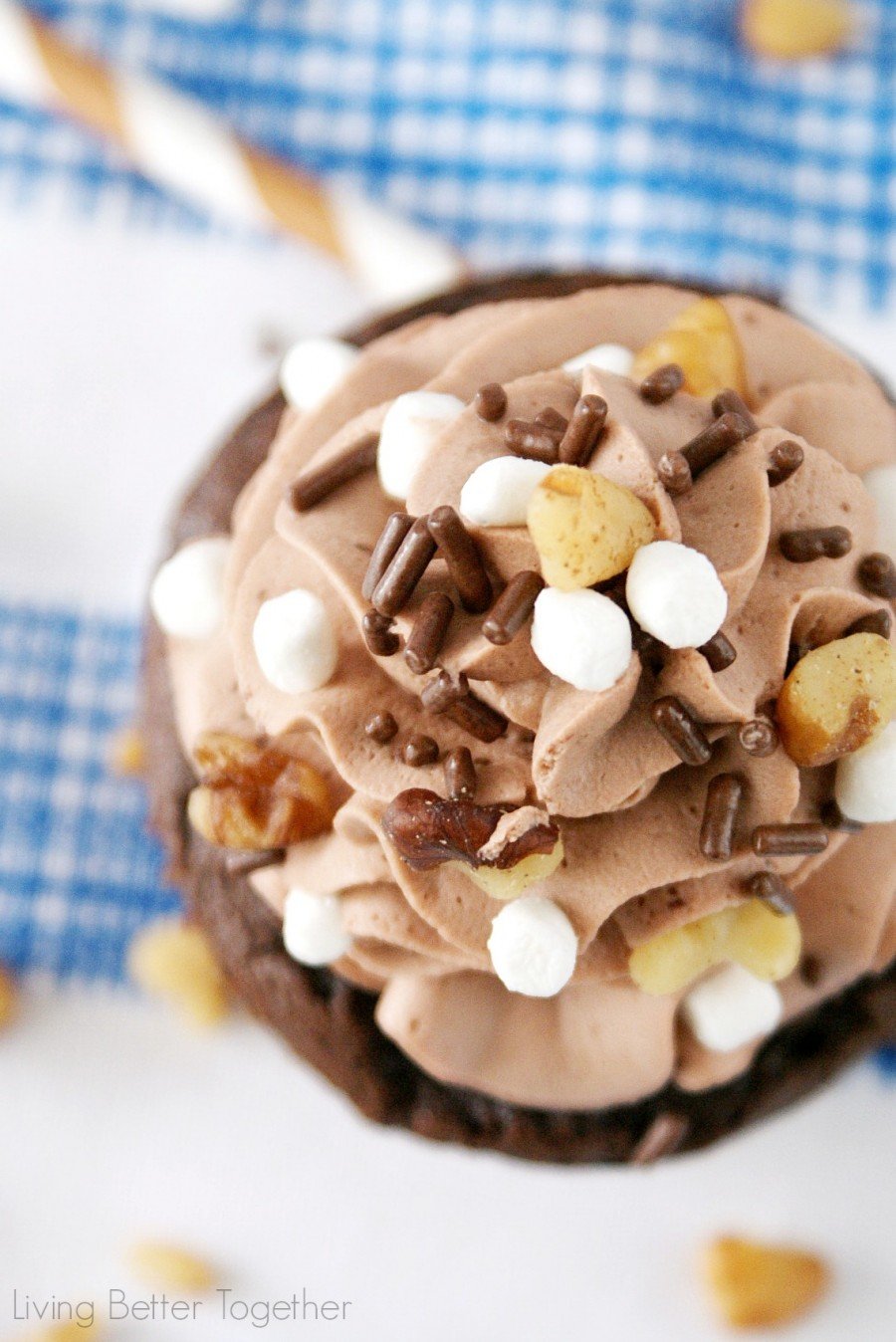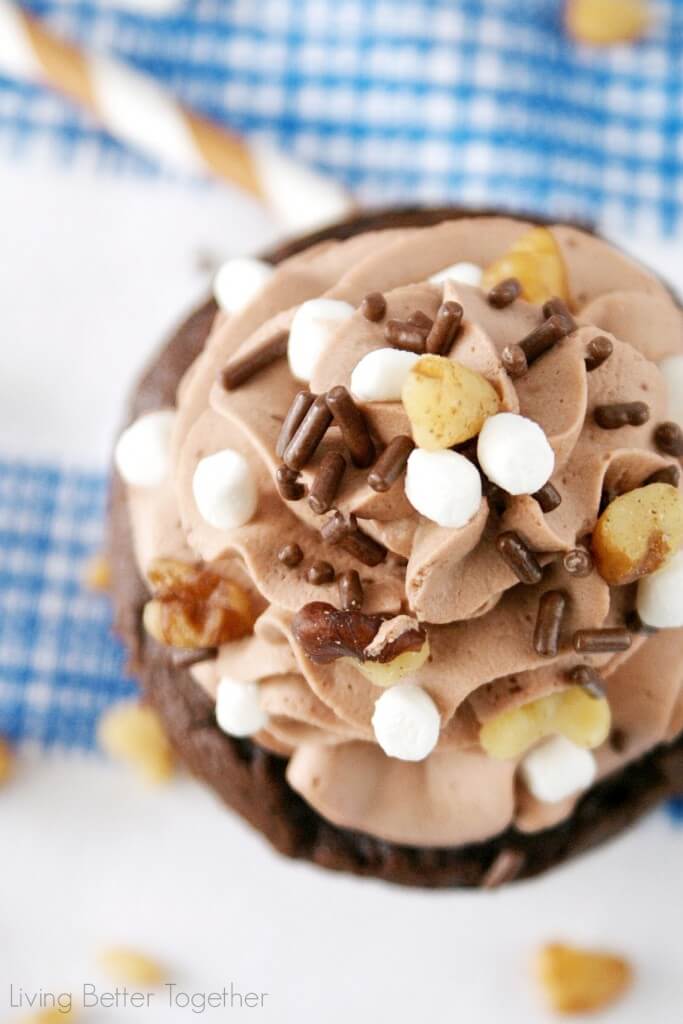 Inspired by the famous Ice Cream, these cupcakes are loaded with chocolate, walnuts, and marshmallows!
Ingredients
Instructions
Cupcakes:
Preheat oven to 375 F.

Line cupcake pan.

Combine cupcake ingredients in mixing bowl and beat until well combined, making sure to scrape down the sides as needed.

Add about 2 tbsp of batter to liners so they're about 3/4 full.

Reduce oven to 350 F.

Bake cupcakes for about 18-20 minutes until toothpick comes clean.

Let set in pan for a couple of minutes before transferring to oven rack to finish cooling.

Core cupcakes and pipe in fluff until each is full.
Frosting:
Combine heavy cream, confectioners' sugar, and pudding mix in mixing bowl and beat until stiff peaks form.

Pipe frosting onto cupcakes and sprinkle with sprinkles, chopped walnuts, and mini marshmallows.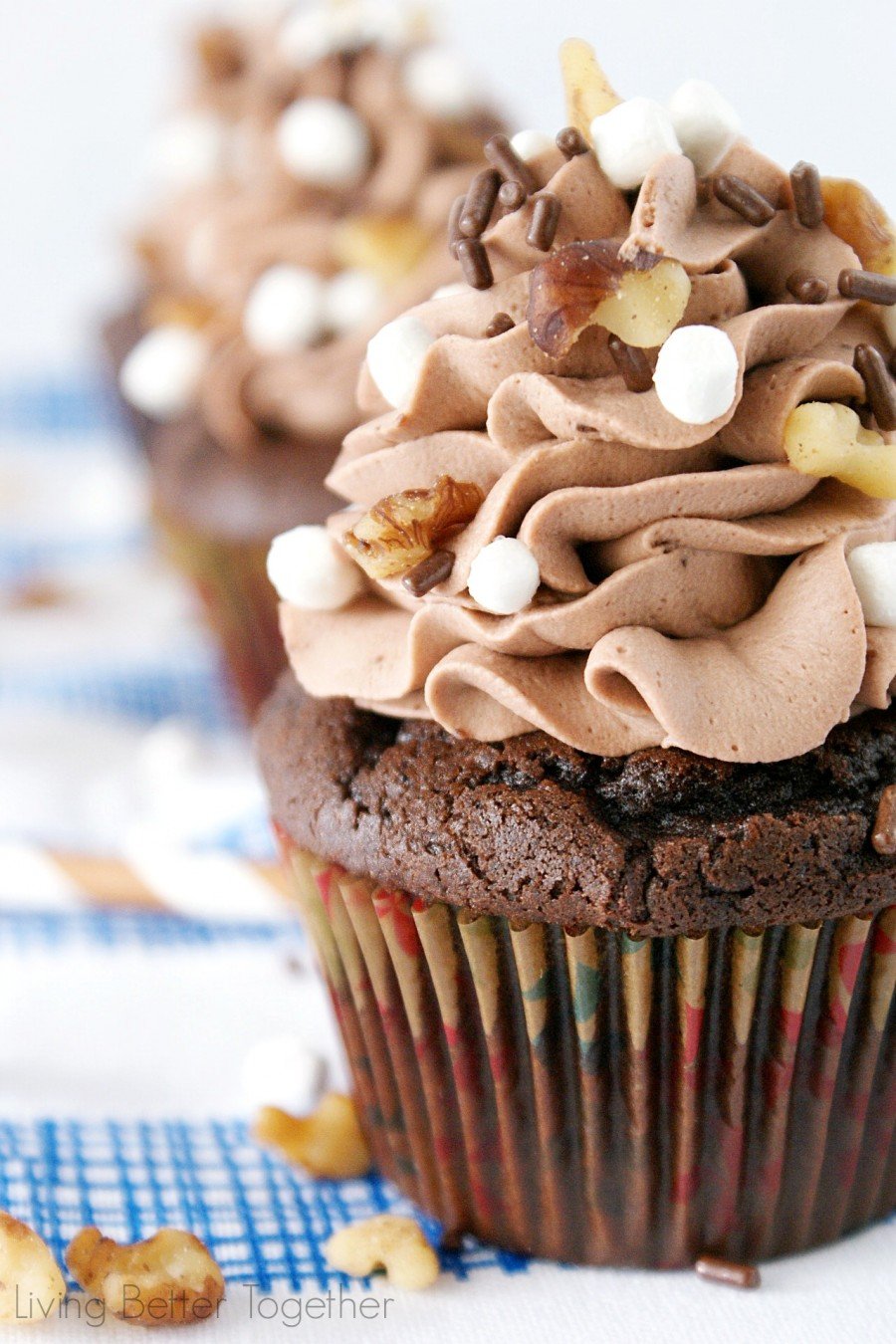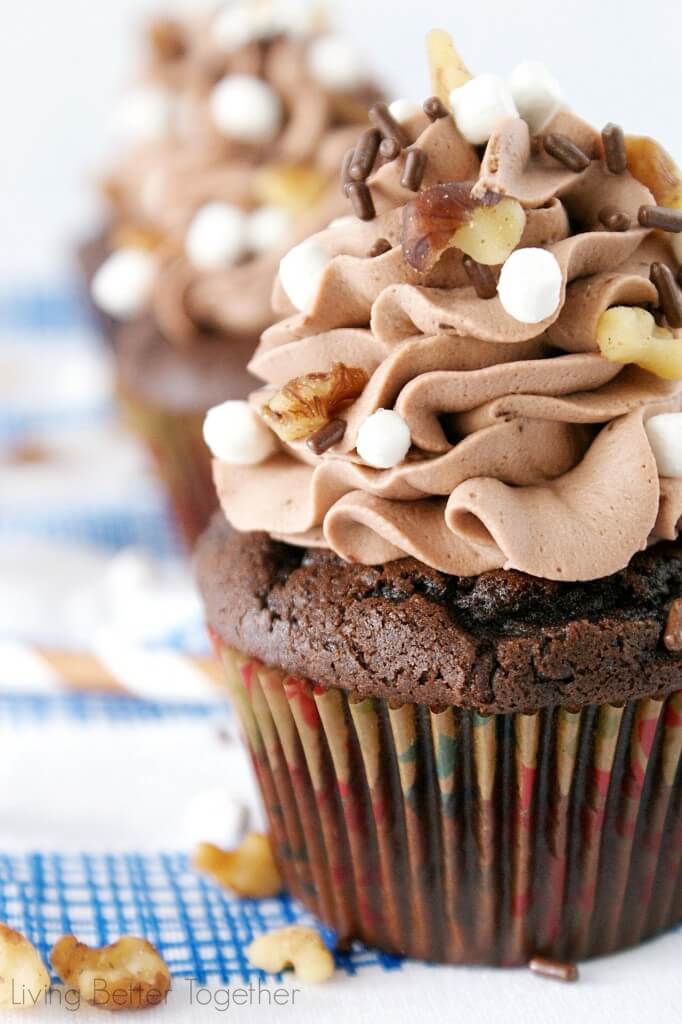 Reader Interactions
Share your thoughts!
Love this recipe? Share your thoughts with me below and leave a review! And don't forget to connect on your favorite social platform below!