These Everything Breakfast Cookies are a hearty and wholesome way to start your day!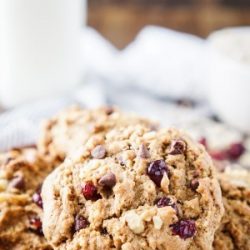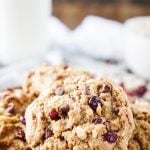 These Everything Breakfast Cookies are a hearty and wholesome way to start your day! Made with a little bit of everything, they're a tasty breakfast loaded with protein and fiber that will keep you full!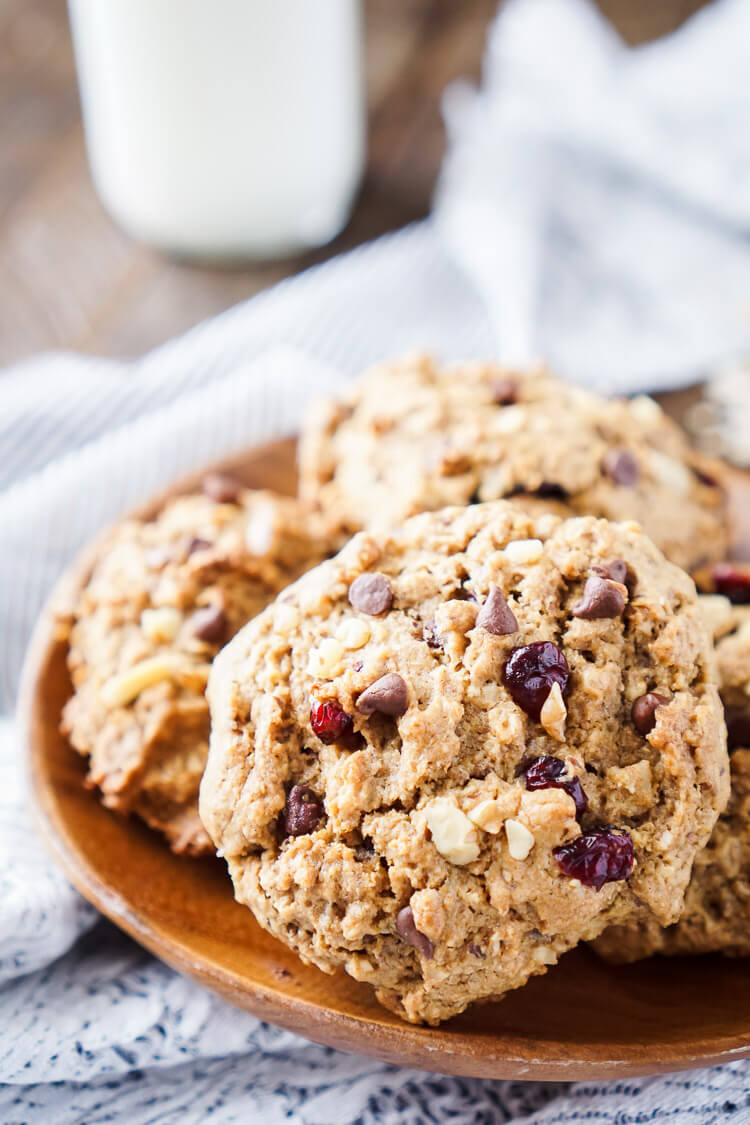 It's the first recipe of the year! And it's a good one, let me tell ya! My hope is that it will help everyone let go of the sweet holiday cookies and transition into a more wholesome option! These Breakfast Cookies have a little bit of everything in them, that's why I called them Everything Breakfast Cookies! They have coconut oil, oatmeal, peanut butter, applesauce, walnuts, craisins, chocolate chips, cinnamon, nutmeg, flax, gelatin, honey, and some more good stuff that makes them hearty and delicious! Like I said, a little bit of everything.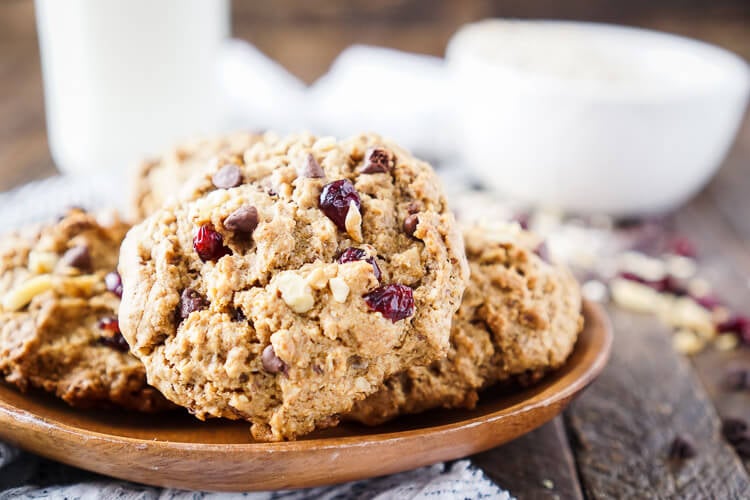 These cookies are super filling, one ties me over until lunchtime and Matt usually eats two. Did I mention that Matt LOVES these cookies!? I knew I was taking a risk when I made them, thinking more than likely he was going to say "they're alright" and that would be the end of them. But nope, he thinks a glass of milk and two cookies is a great way to start that day. Which is kind of awesome since the only meal the man has really eaten for the last year has been dinner.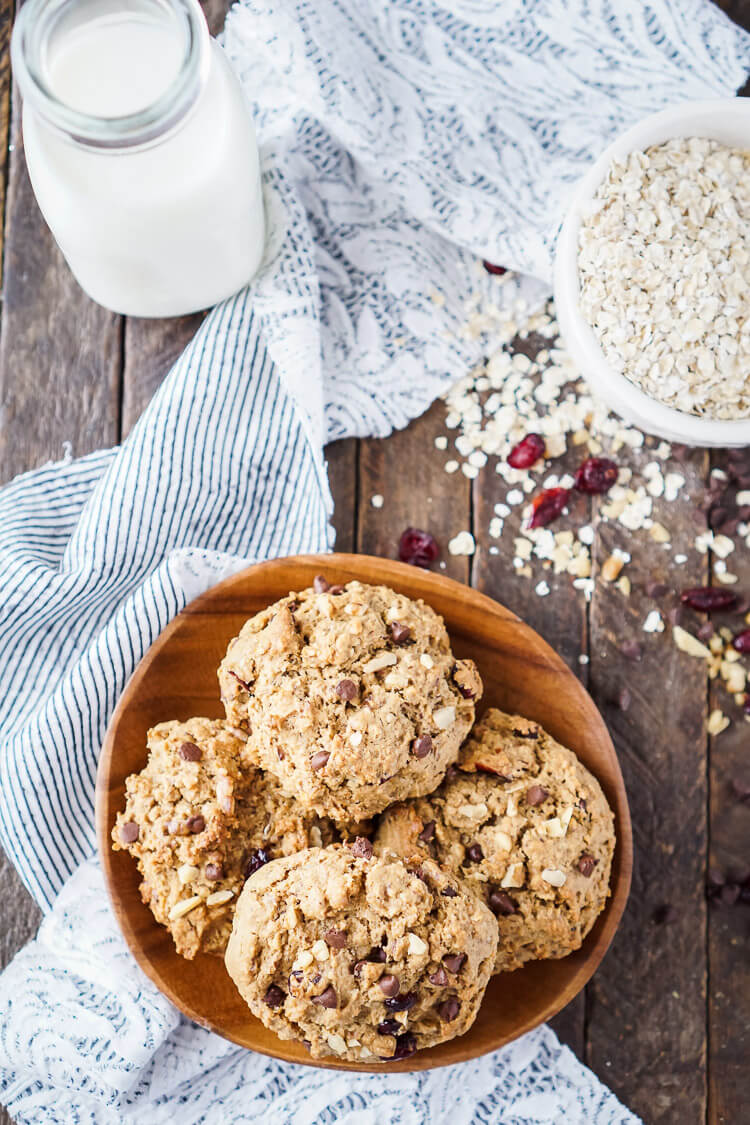 These cookies aren't just tasty though, they're also wholesome and good for you with 8g of Protein and 5g of dietary fiber per cookies. Each cookie has 310 calories, but that's not a bad start to the day if you're like me and one fills you up!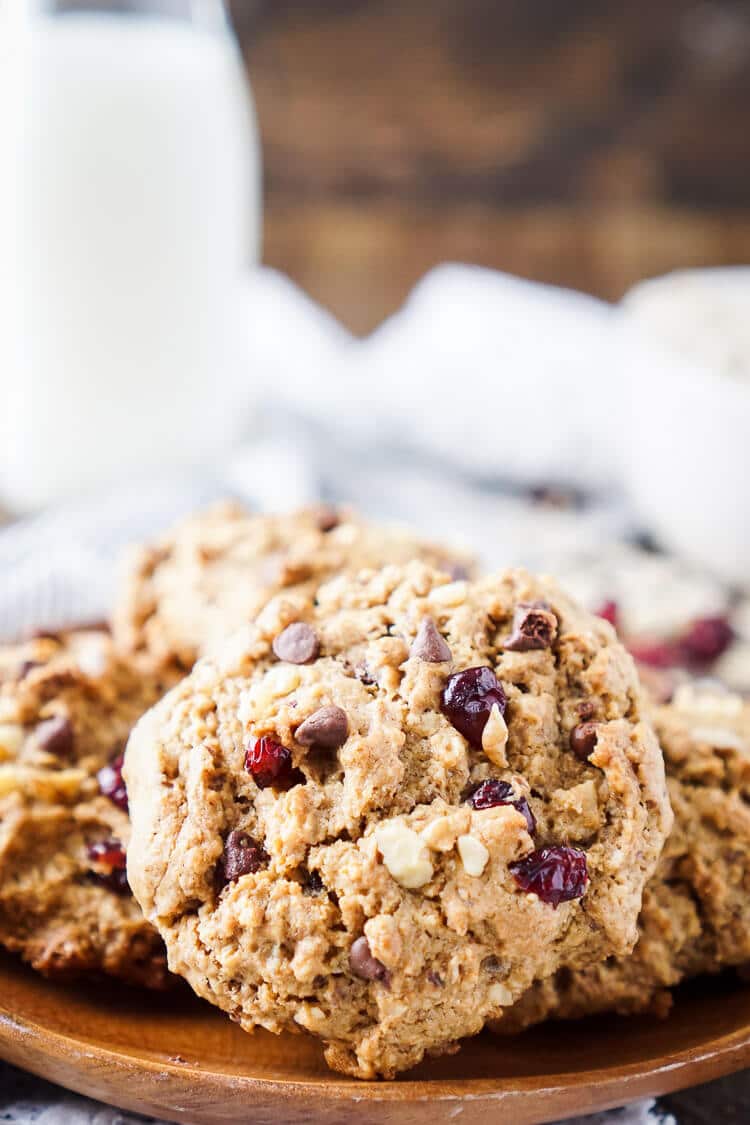 I also love that they are super easy to eat on the go and they freeze well too! They have a great and hearty texture thanks to the nuts, oatmeal and other add-ins as well as a simple sweetness from the brown sugar and chocolate. These cookies are pretty versatile too, you can swap the craisins for raisins or the peanut butter for sun butter, or add in a mushy banana if you like!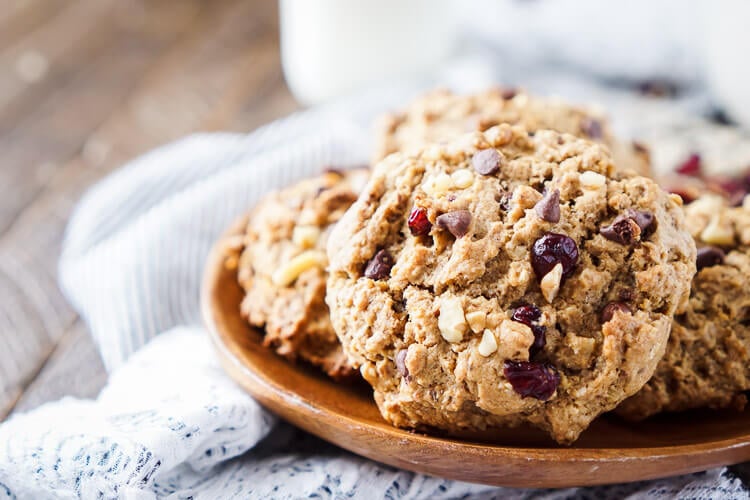 These Everything Breakfast Cookies are a hearty and wholesome way to start your day!
Ingredients
Optional:
2 tbsp collagen hydrolysate gelatin or protein powder
Instructions
Preheat oven to 350°F. Line baking sheet with parchment paper and set aside.

In a large bowl with a hand mixer or a stand mixer fitted with a paddle attachment, beat together all ingredients.

Drop a 1/4 cup of dough onto the baking sheet, using a spoon to scoop it out of the measuring cup and forming a nice round mound. Repeat for remaining cookies, leaving 2 inches between each one.

Bake in preheated oven for 18 to 20 minutes. Cool on baking sheet for 2 minutes, then transfer to cooling racks. Bake remaining cookie dough. Store in an airtight container for up to one week or freeze for up to 2 months.
Nutrition
Calories: 244kcal | Carbohydrates: 31g | Protein: 7g | Fat: 12g | Saturated Fat: 4g | Polyunsaturated Fat: 4g | Monounsaturated Fat: 3g | Trans Fat: 1g | Cholesterol: 15mg | Sodium: 250mg | Potassium: 193mg | Fiber: 4g | Sugar: 16g | Vitamin A: 41IU | Vitamin C: 1mg | Calcium: 40mg | Iron: 1mg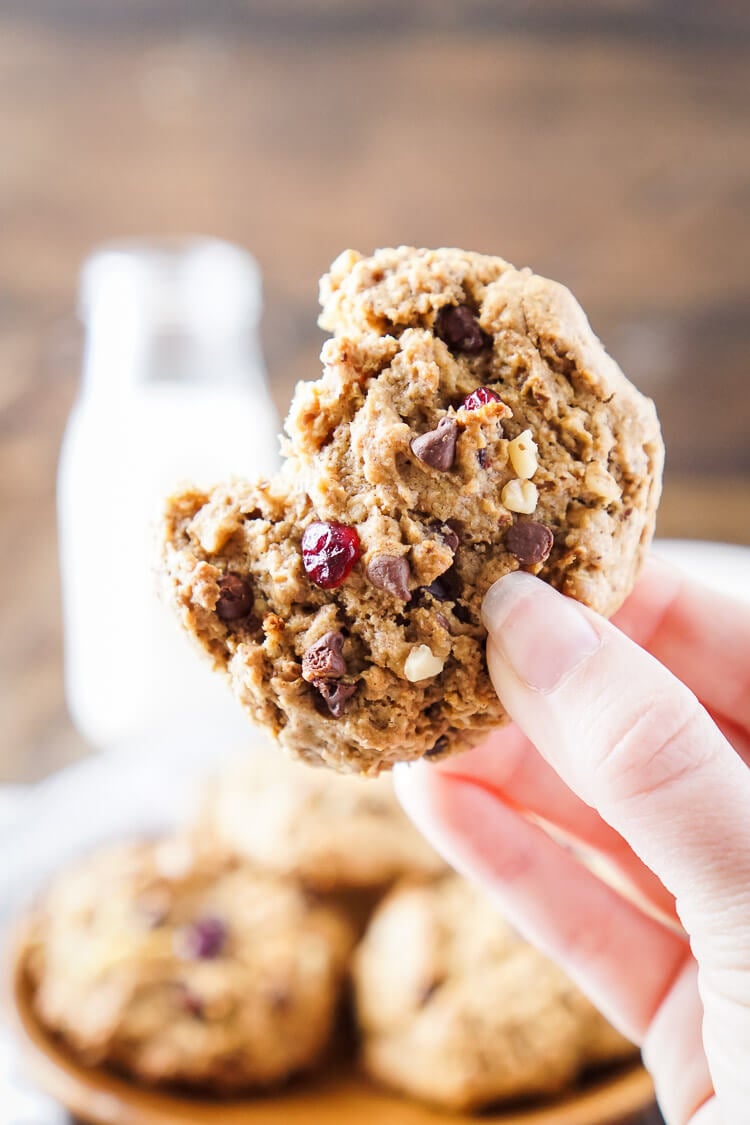 Reader Interactions
Share your thoughts!
Love this recipe? Share your thoughts with me below and leave a review! And don't forget to connect on your favorite social platform below!