This post first appeared over at Real Housemoms where I'm a contributor.
These Butterfinger Pudding Cookies are everything you love about the classic candy bar in a chewy, buttery, sweet cookie!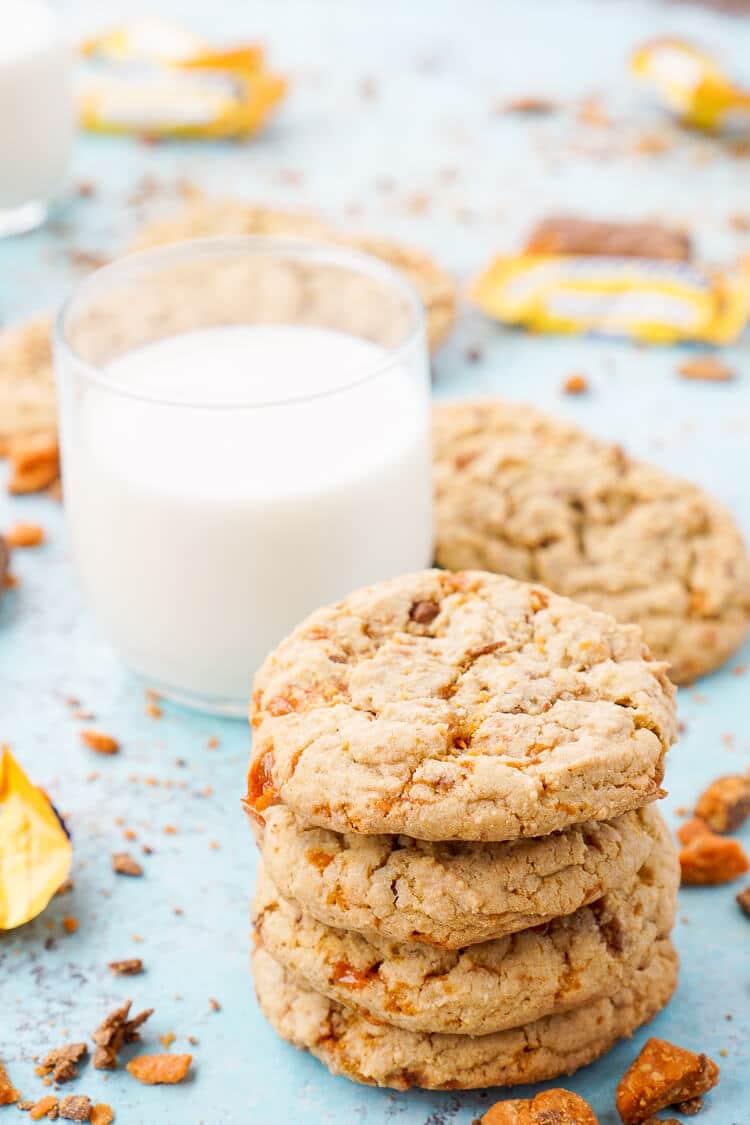 If there's one thing I love, it's cookies. Actually, I love all things with sugar equally… so yeah, I love cookies and cake and milkshakes and pretty much anything that takes care of my sweet tooth. But when I was growing up, there was one candy bar that I only got to have on rare occasions, probably because it would get stuck in my teeth for hours. Butterfingers. I don't eat a lot of them as an adult, but when I get a craving for one, nothing will do until I get one.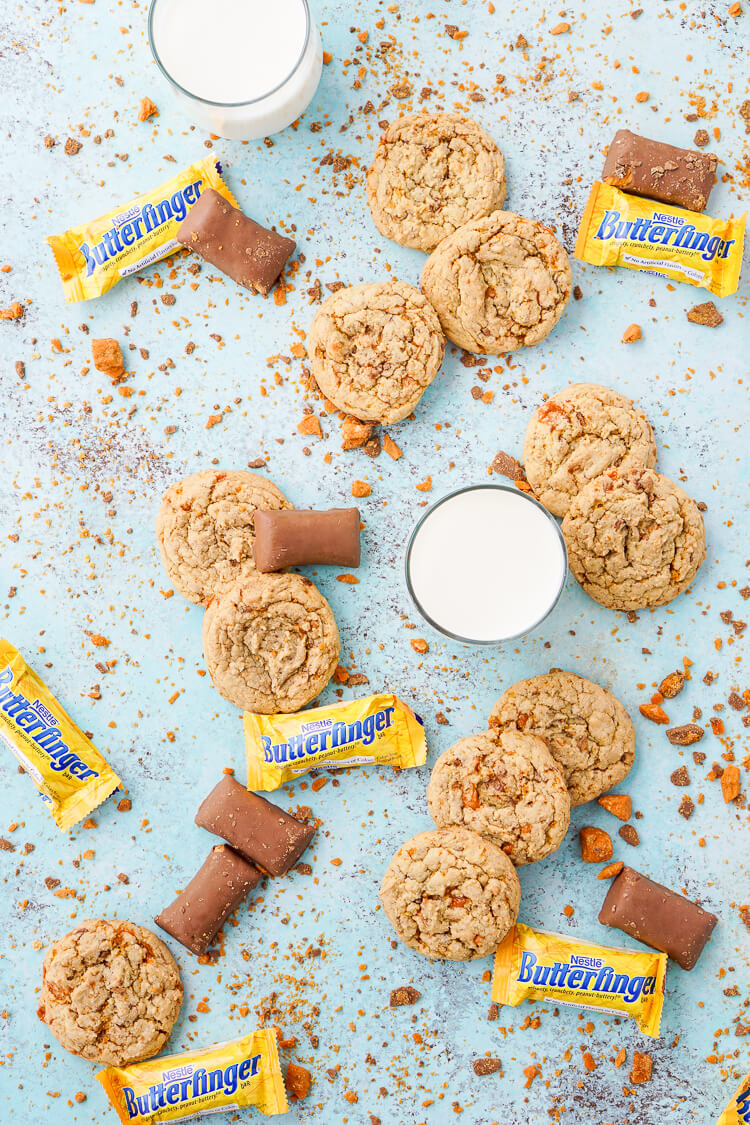 But I got really excited the first time I saw the Butterfinger Baking Bits on the shelves at the store and I knew exactly what I was going to make with them first! These Butterfinger Pudding Cookies were everything I had hoped they would be and more!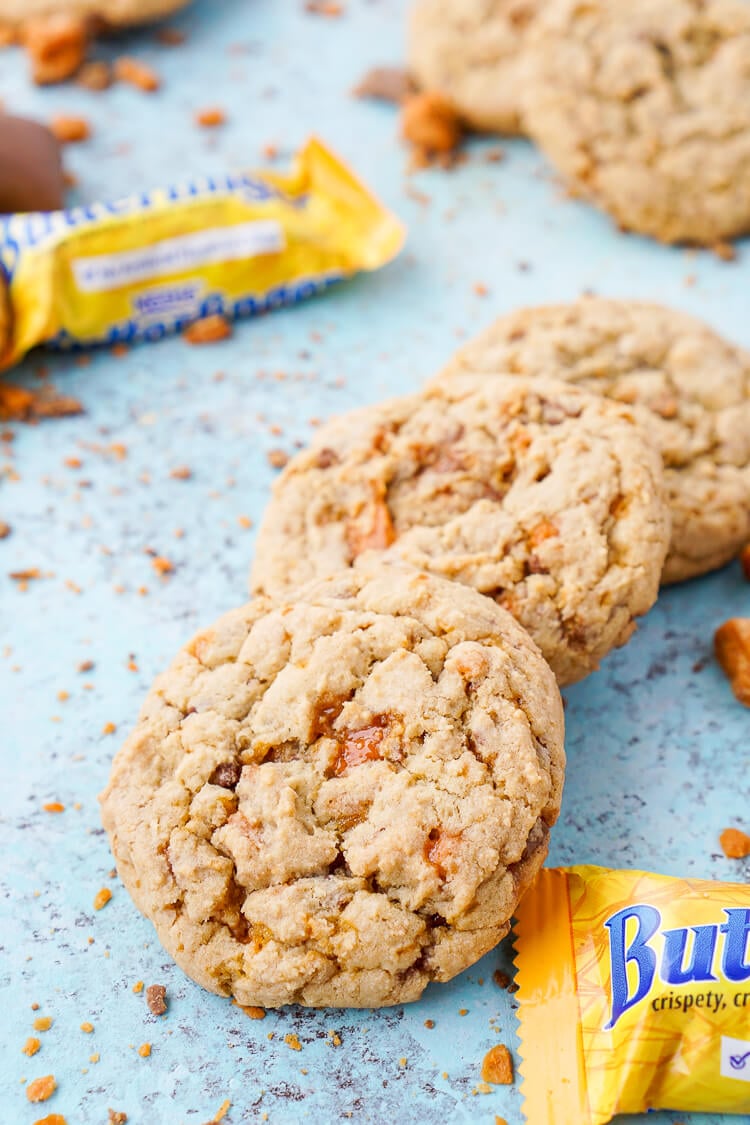 I made them for the first time last fall and my friends couldn't believe that I'd made them just for them and game night (Ticket to Ride, anyone?). Usually, everything that gets made in our house that's sweet is for the blog. But they were such a hit that I couldn't resist making them again and sharing them with all of you!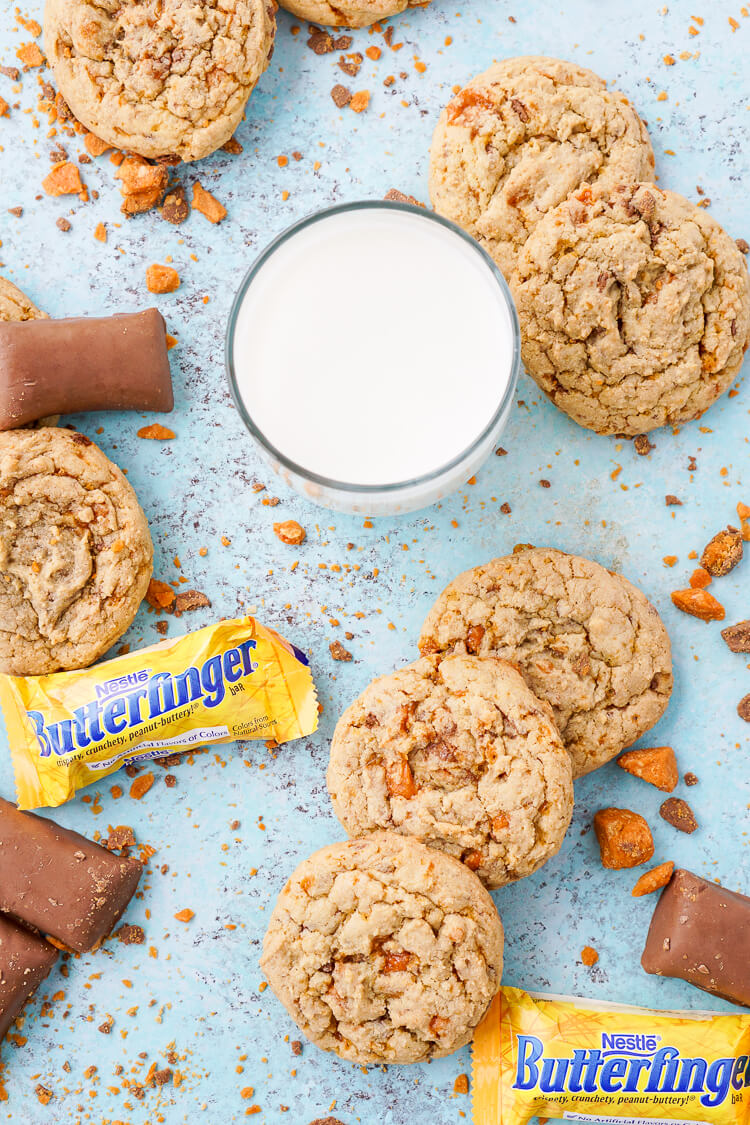 So here we are – super chewy, super buttery, super yummy Butterfinger Pudding Cookies. Did I mention this recipe makes 4 dozen? They're perfect for parties or sharing with friends, you can even freeze some of the dough and bake them up a dozen at a time and include one in the kiddo's lunch boxes each day. They will stay nice and chew for about four to five days!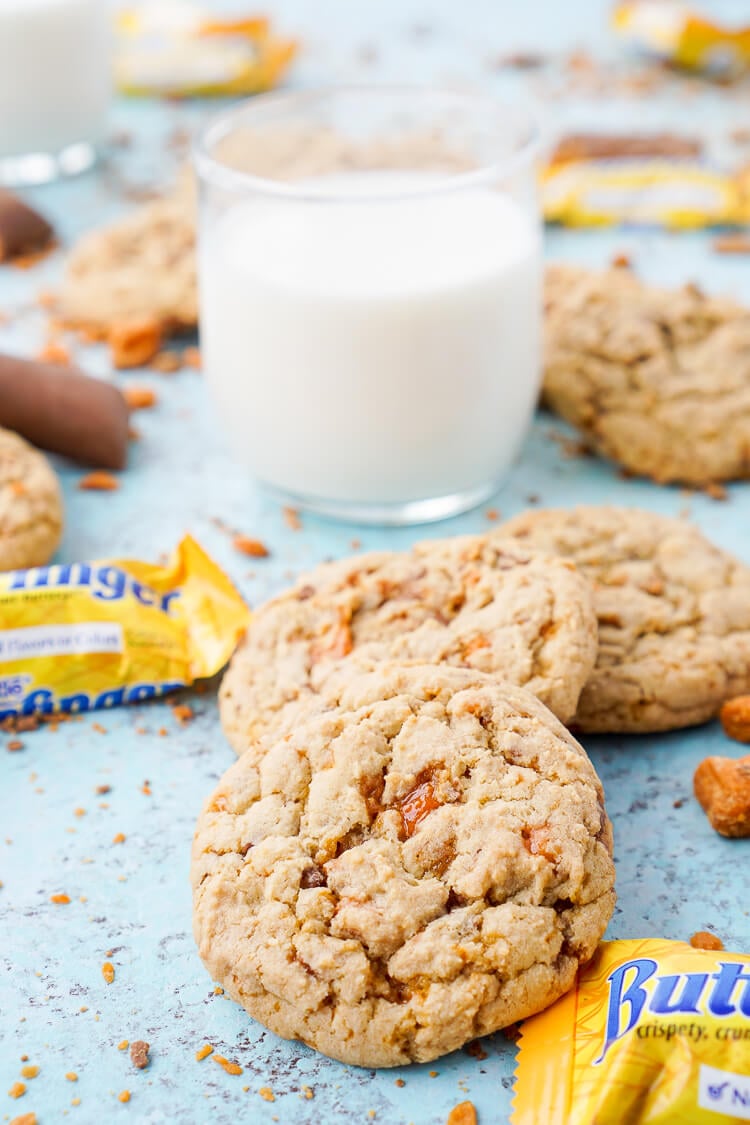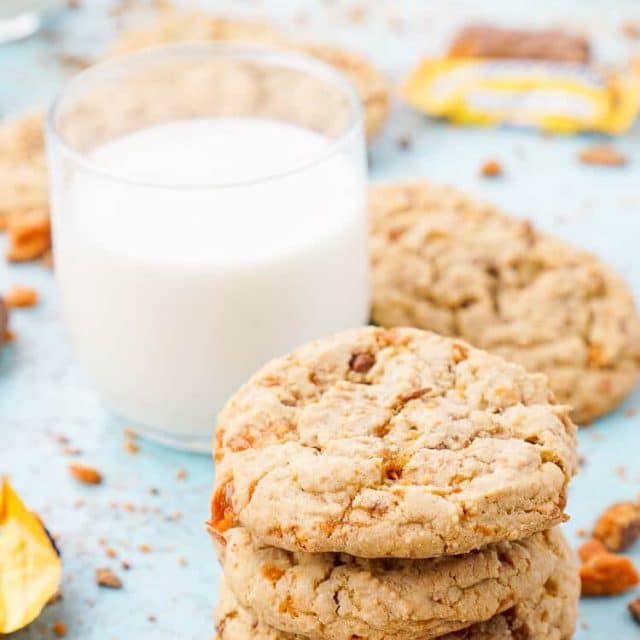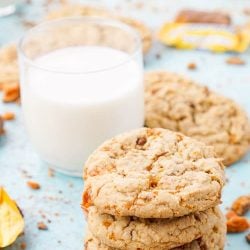 Butterfinger Pudding Cookies
These Butterfinger Pudding Cookies are everything you love about the classic candy bar in a chewy, buttery, sweet cookie!
Ingredients
½

cup

1 stick unsalted butter, room temp

¼

cup

granulated sugar

1

3.4 oz. package Instant Vanilla Pudding Powder

2

eggs

1

additional egg yolk

1

tbsp

vanilla extract

2½

cups

all-purpose flour

1

tsp

baking soda

½

tsp

salt

1 10

oz.

bake Butterfinger Baking Bits
Instructions
Preheat oven to 350 degrees F.

Line baking sheet with parchment paper and set aside.

Cream butter and sugars together until smooth.

Add pudding, eggs, additional egg yolk and vanilla. Beat for about one minute on medium speed.

In a separate bowl, combine flour, baking soda, and salt.

Add dry ingredients to the wet ingredients a ½ cup at a time and mix until combined.

Fold in Butterfinger Baking Bits.

Scoop 1½ tablespoon sized scoops onto prepared baking sheet about two inches apart.

Bake for 11-13 minutes.

Cool on pan for a couple of minutes before transferring to a cooling rack.