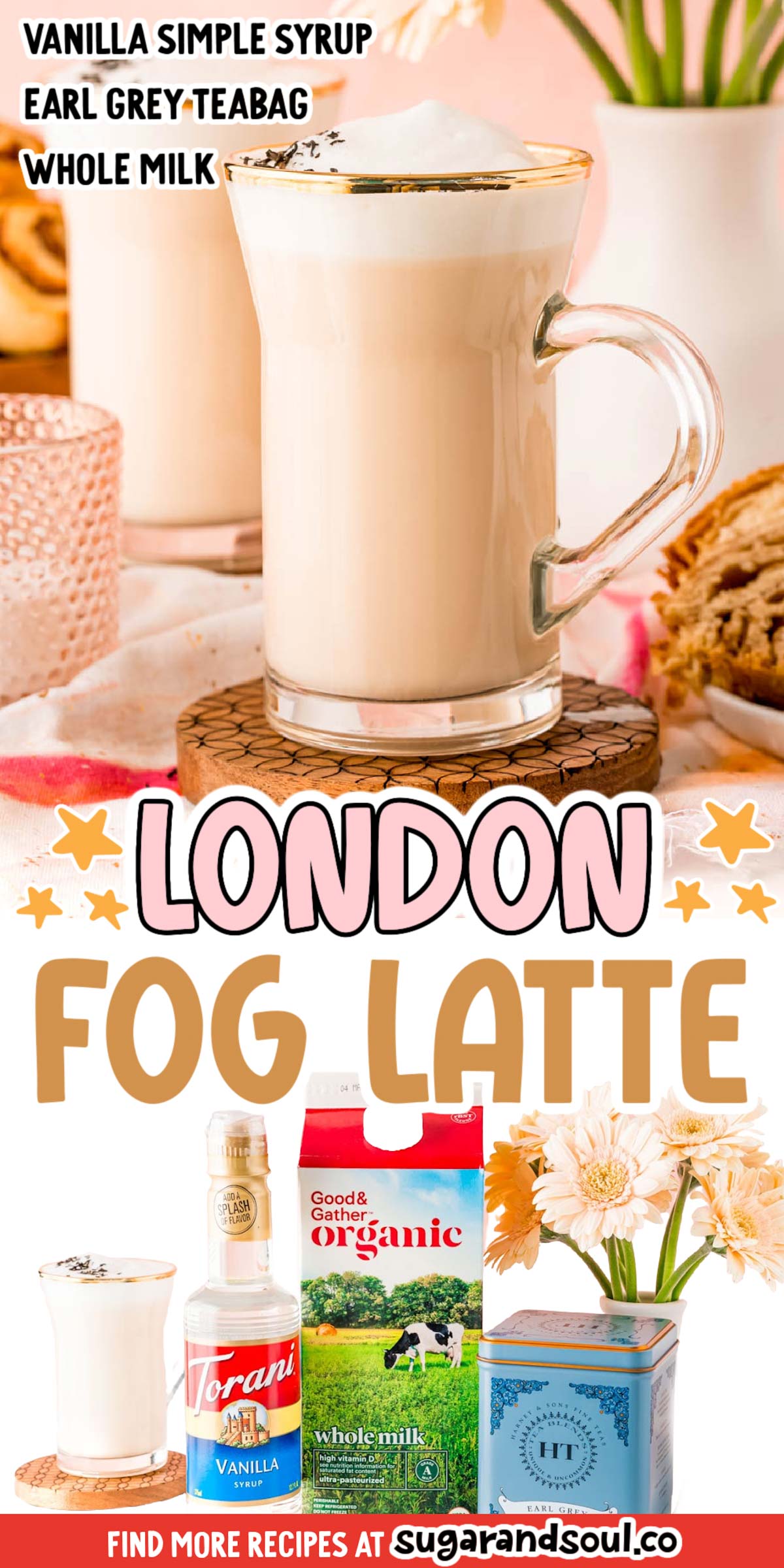 This London Fog Latte is the perfect Starbucks copycat that's made right at home with only 4-ingredients, making it super budget-friendly!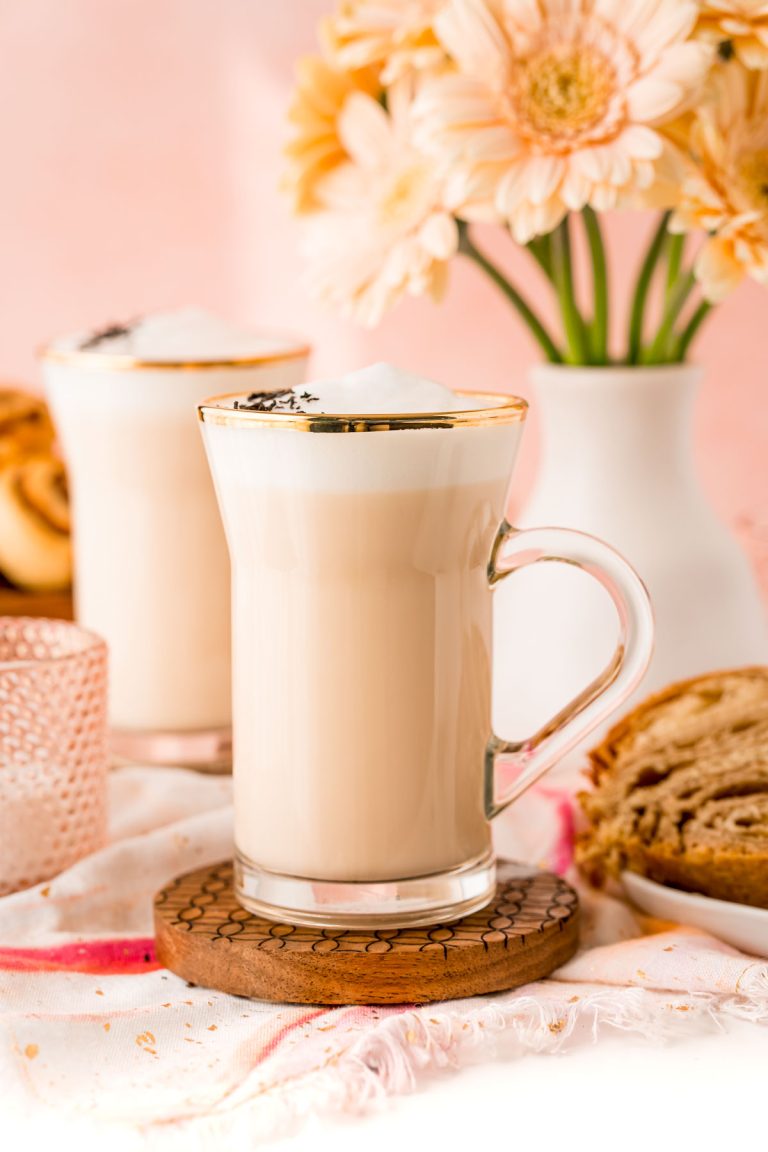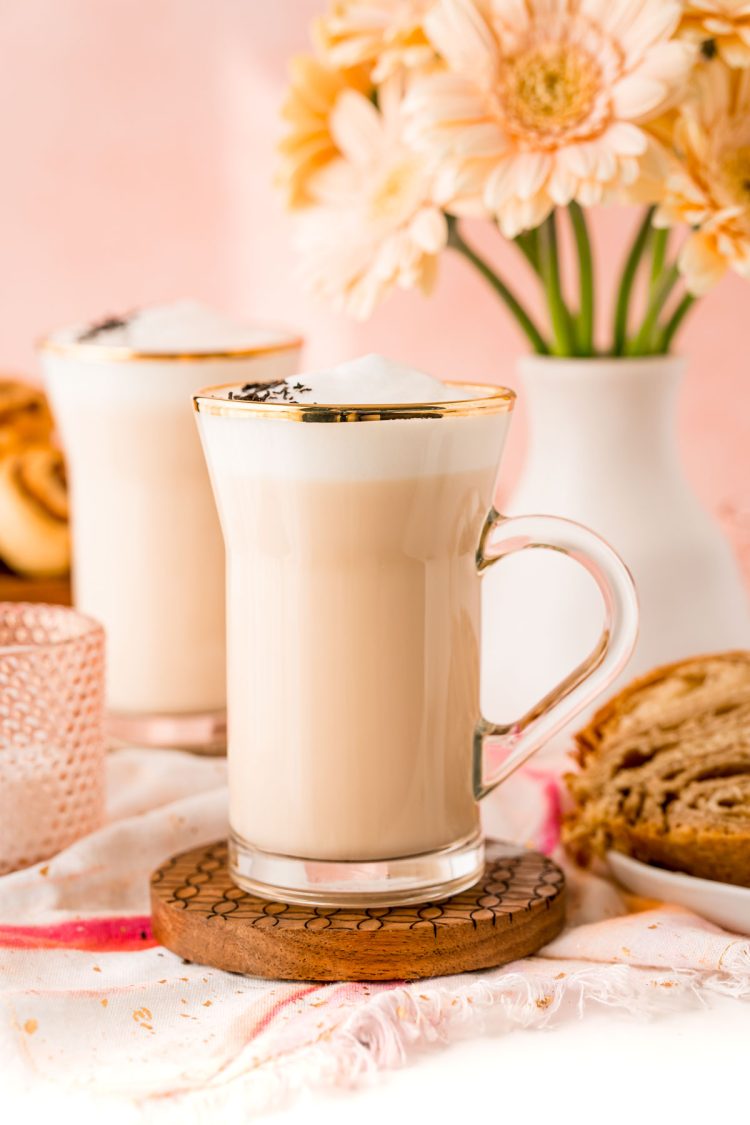 The London Fog Latte gives you the caffeine you need in a lightly sweetened drink that allows you to skip that dreaded Starbucks line! This simple, easy-to-make drink combines a cup of earl grey tea with frothy milk and vanilla syrup in minutes!
London Fog Lattes have been my go-to since working at Starbucks in college. But these days it doesn't always make sense to head for a Starbucks fix with all the kids in tow.
Thankfully this recipe makes it so I can now enjoy the same delicious latte right at home! Plus, once I grab the inexpensive ingredients for just one I can make this all week long!
Why Do They Call It A London Fog?
Surprisingly this latte actually originated in Vancouver, not London as one would think. Though it's still not known why the drink is called the London Fog.
The pregnant woman who invented it was simply looking for a drink that had less caffeine than her normal coffee.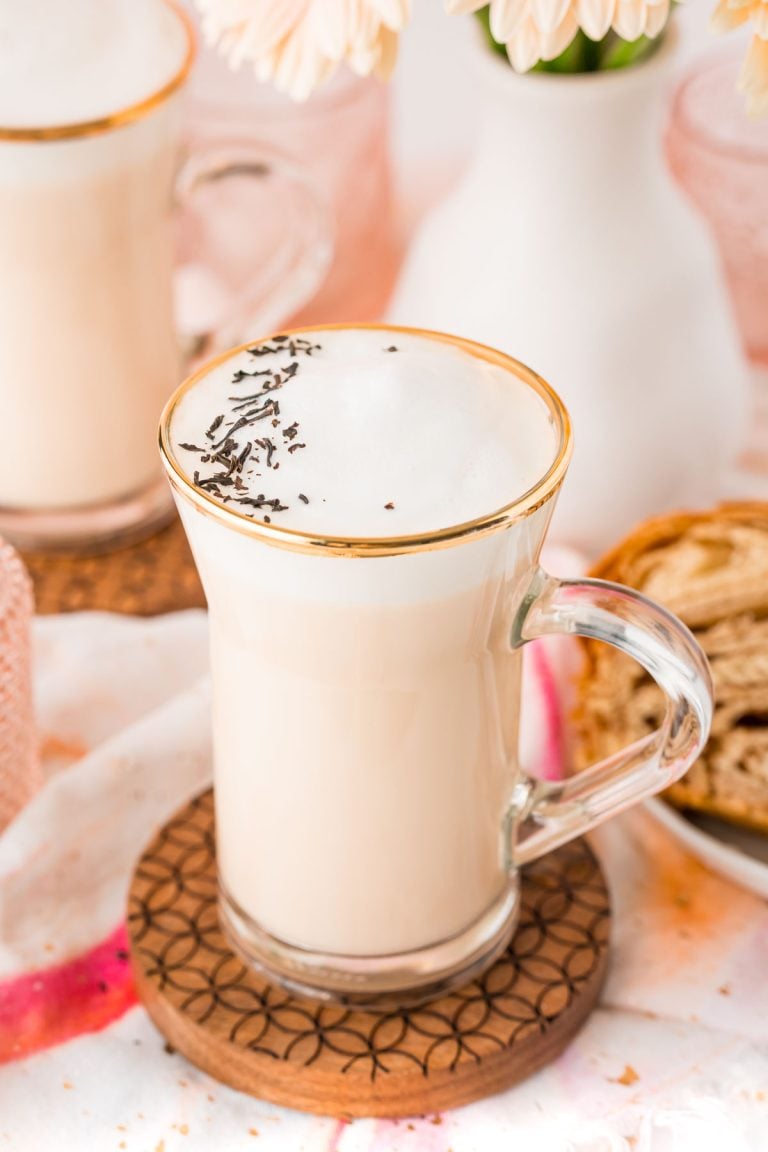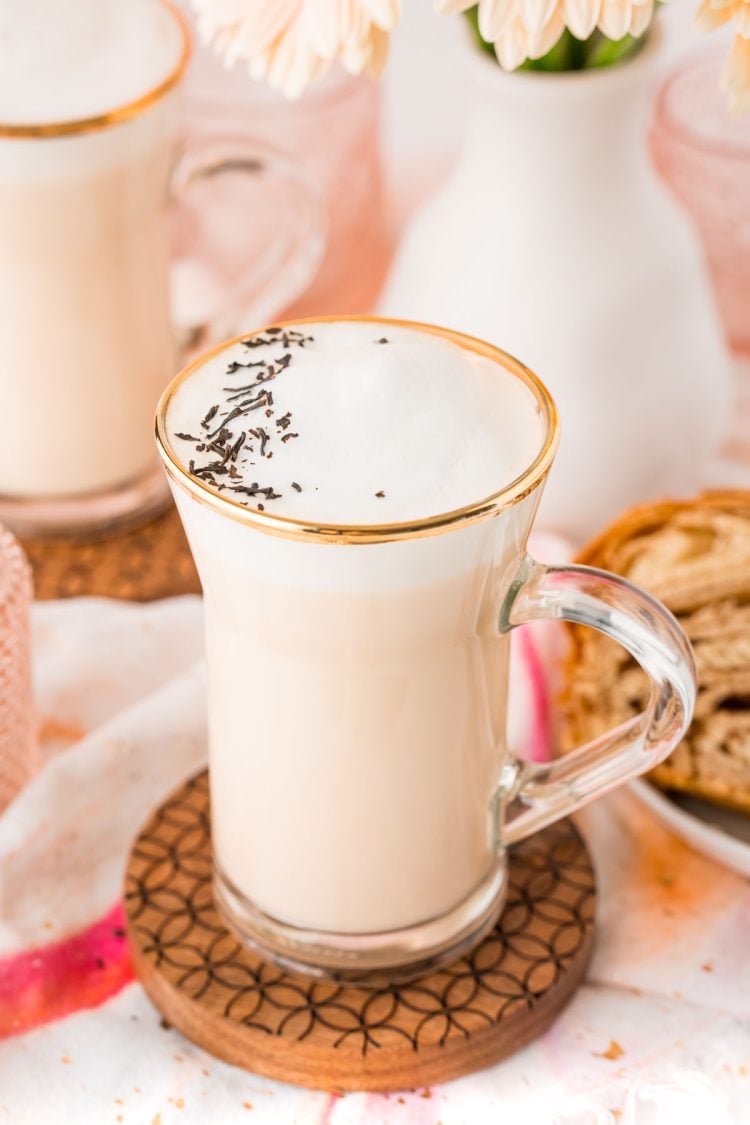 This beverage is great for slow mornings or as the perfect afternoon pick me up!
Read more about this London Fog Tea Latte and tips, tricks, and FAQs after the recipe!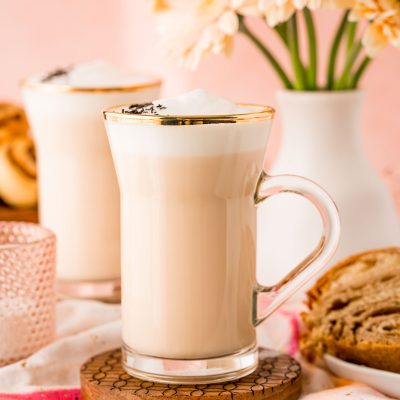 London Fog Latte
This London Fog Latte is the perfect Starbucks copycat that's made right at home with only 4-ingredients, making it super budget-friendly!
Ingredients
1

earl grey teabag

1

tablespoon

vanilla simple syrup

6

ounces

water

208°-212°F

4

ounces

whole milk
Instructions
Add the teabag and simple syrup to a mug.

1 earl grey teabag,

1 tablespoon vanilla simple syrup

Heat the water just until simmering (208°-212°F) and add to the mug. Steep for 5 minutes.

Remove and discard the teabag.

Steam the milk until it reaches 165°F. If you do not have a wand steamer, you can warm the milk on the stove and use a handheld frother to froth the milk.

Pour the milk into the mug, holding back the foam with a spoon until almost full and spooning on top.
Notes
I find that 1 tablespoon of vanilla simple syrup is perfect for me, but you can add more or less to taste.
Vanilla extract can be used as an alternative to the simple syrup for those who are watching calories or prefer a less sweet drink.
To make an iced version. Steep the tea then shake with ice in a cocktail shaker. Strain over fresh ice and add the simple syrup and cold milk.
Nutrition
Calories:
122
kcal
Carbohydrates:
20
g
Protein:
4
g
Fat:
4
g
Saturated Fat:
2
g
Polyunsaturated Fat:
1
g
Monounsaturated Fat:
1
g
Cholesterol:
14
mg
Sodium:
63
mg
Potassium:
183
mg
Sugar:
20
g
Vitamin A:
184
IU
Calcium:
147
mg
Iron:
1
mg
Ingredient Notes
Don't get me wrong, it can certainly be fun to just grab a London Fog at Starbucks. However, once you see how easy and delicious they are to make at home your drive-thru visits will drastically decline!
To make a London Fog you'll need:
Earl Grey Tea Bag – This black tea is made with bergamot, giving this London Fog Drink notes of citrus fruits.
Vanilla Simple Syrup – You can also replace this with vanilla extract if you're watching your calories. Or just prefer a less sweet drink.
Hot Water – For steeping the teabag.
Milk – I use whole milk in this latte recipe but feel free to use your preferred kind of milk. Almond milk, oat milk, and even coconut milk would all work as a dairy replacement.
Feel free to garnish with a sprinkle of dried lavender if you wish. Or make a Dublin Fog using Irish Breakfast Tea.
With the weather warming up you can easily turn this hot beverage into an iced one! All by using the same ingredients!
How To Make A London Fog Tea Drink
Add the vanilla simple syrup and earl grey tea bag to a mug.
Heat water to simmering and then add it to the mug to allow the tea bag to steep. Afterward, remove the teabag and discard it.
Steam the milk and pour it into the mug of hot tea, holding back the foam with a spoon. Then spoon the foam onto the top of the latte.
Iced London Fog Drink Variation
Steep the tea, then remove and discard the teabag.
Pour the hot tea into a cocktail shaker with ice. Shake vigorously.
Strain the tea over fresh ice.
Add the simple syrup and cold milk.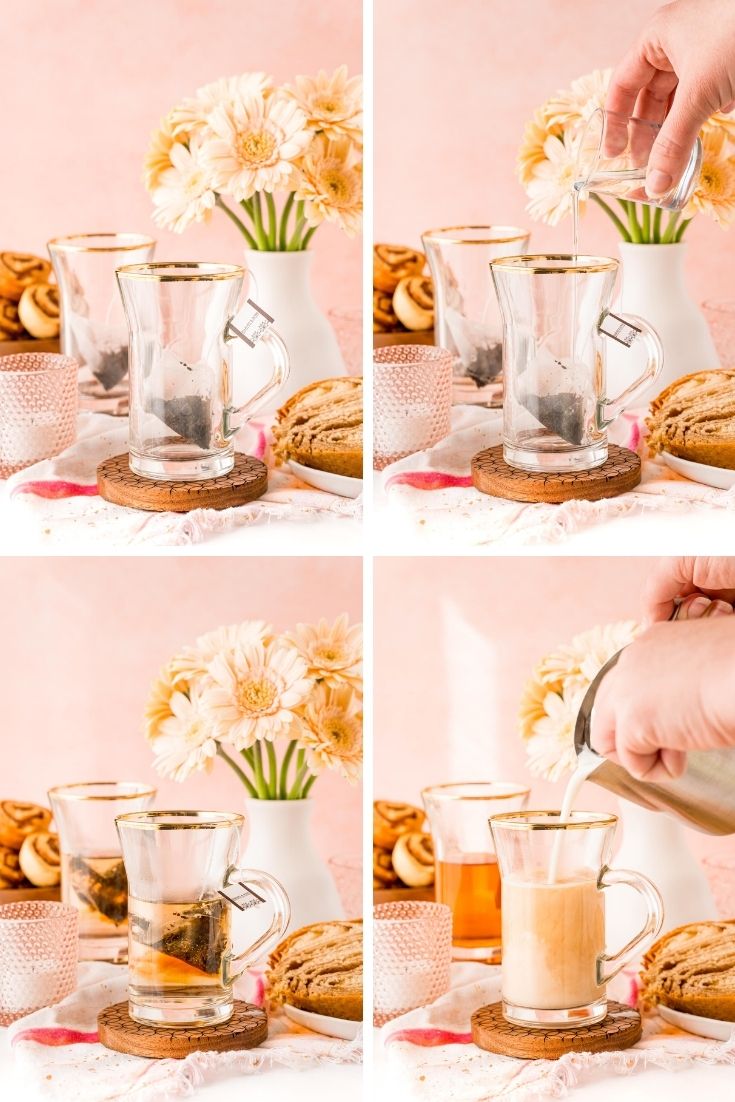 Frequently Asked Questions
Is Earl Grey and London Fog The Same Thing?
An Earl Grey Tea Latte and this London Fog both consist of earl grey tea, frothed/steamed milk, and sweetener. However, the main difference between the two is that a London Fog has vanilla flavoring in it whereas an Earl Grey Latte does not.
What's The Difference Between A Milk Frother And A Milk Steamer?
A milk frother creates large bubbles in the milk making it light, airy, and foamy. Whereas a milk steamer heats the milk while altering its texture to create a finer foam. The steamed foam generally lasts longer than that of a hand frother.
I much prefer steam-frothed milk over hand-frothed. We have the Breville Barista Express and love it!
How Do I Sweeten This Latte Up A Bit?
To sweeten the drink up just add more vanilla simple syrup to your desired level of sweetness. If you find you prefer a less sweet drink you can also add less to taste as well.
What Should I Do If I Don't Have A Wand Steamer?
No worries at all, you can just warm the milk on the stovetop. Then just use a handheld frother to froth the milk. We have this frother and it works really well!
Is There A Different Sweetener I Could use In This Latte?
You could swap the vanilla simple syrup out for plain Simple Syrup, honey, or even maple syrup. Swapping sweeteners will alter the final taste of the drink but I'm sure it'll still be super tasty! That being said, once the vanilla element is removed, this would no longer be considered a London Fog Drink.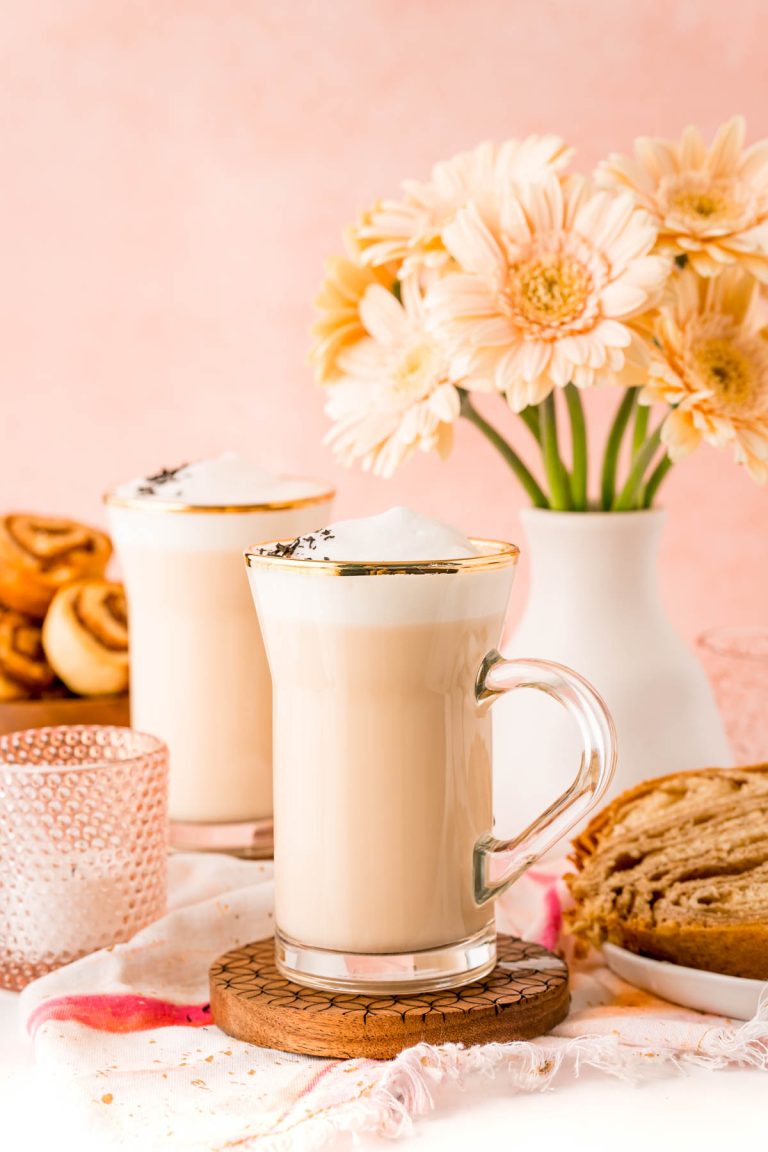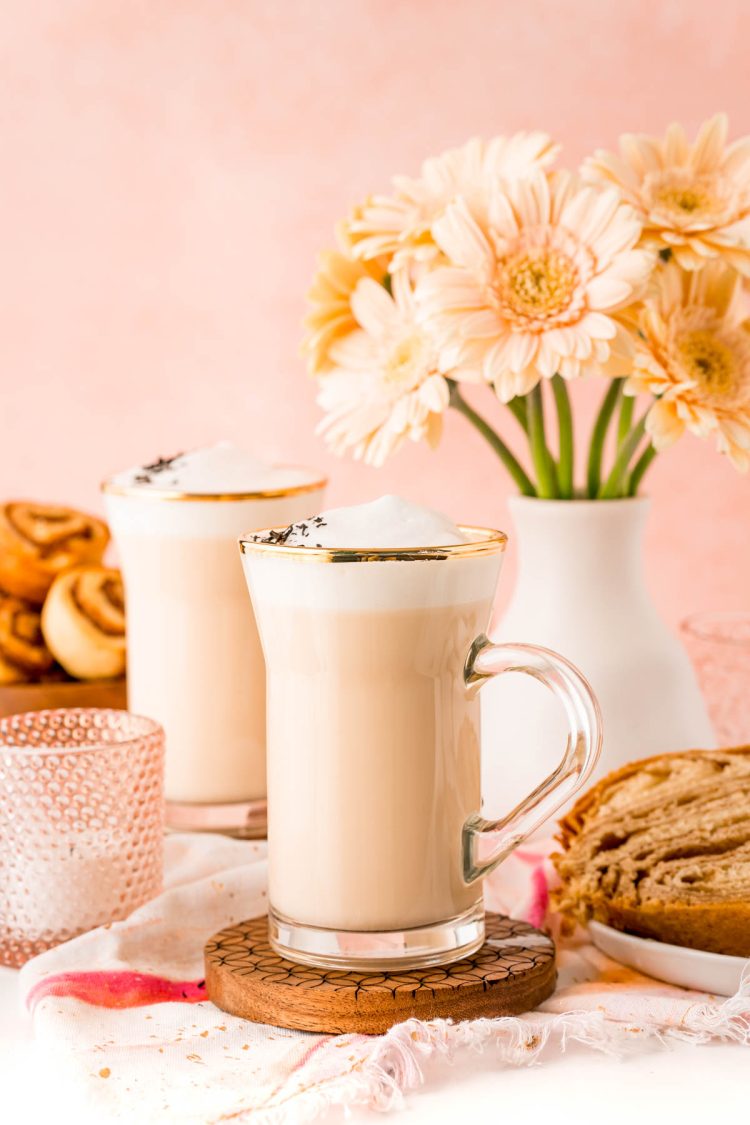 Starbucks copycat recipes like this London Fog Latte are some of my favorite recipes to make at home! Here are more great Starbucks copycat recipes you'll love just as much!
London Fog
Pin For Later
CLICK THE BUTTON ABOVE TO SAVE THIS DELICIOUS RECIPE TO YOUR BOARD!
👋 Let's Connect!
If you've tried this recipe please let me know how you liked it in the comments below and leave a review, I love hearing from you! And don't forget to tag me – @sugarandsoulco – on Instagram and Pinterest with your photos or join our Busy Family Recipes Facebook Community and share them there!