This really is the Best Strawberry Daiquiri recipe! It's a slushy blend of fresh strawberries, citrus, ice, and rum – it's easy to make and it will only take a couple of these frozen cocktails to have you feeling lively!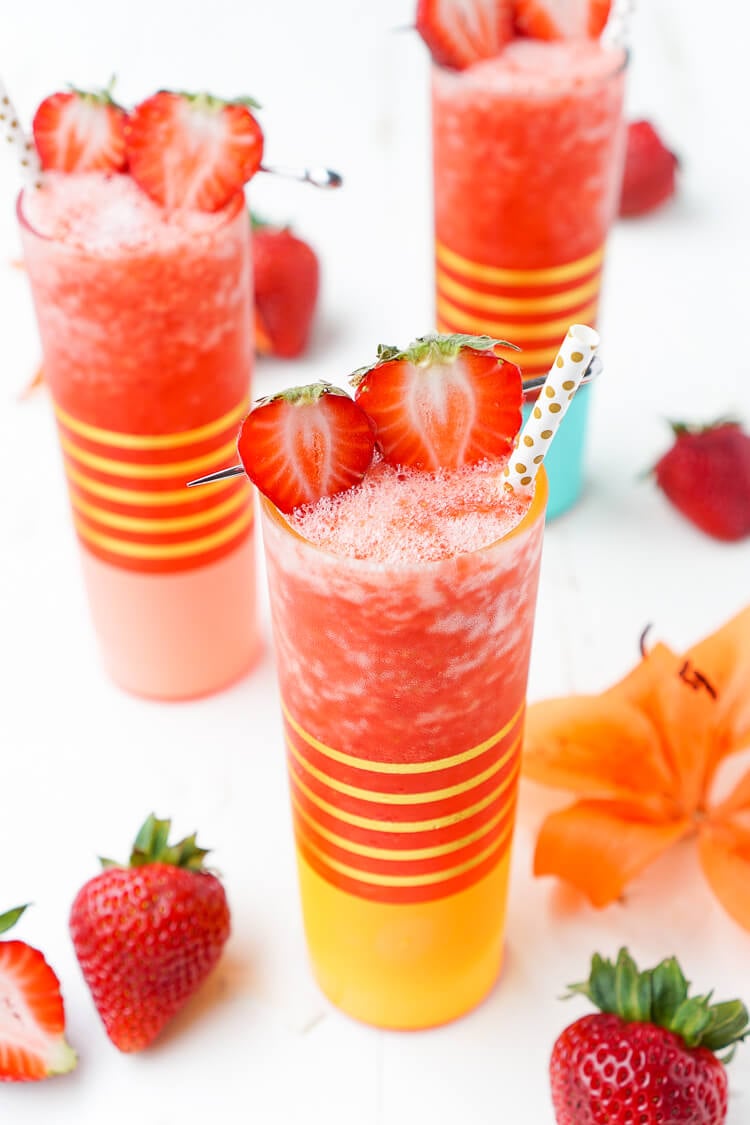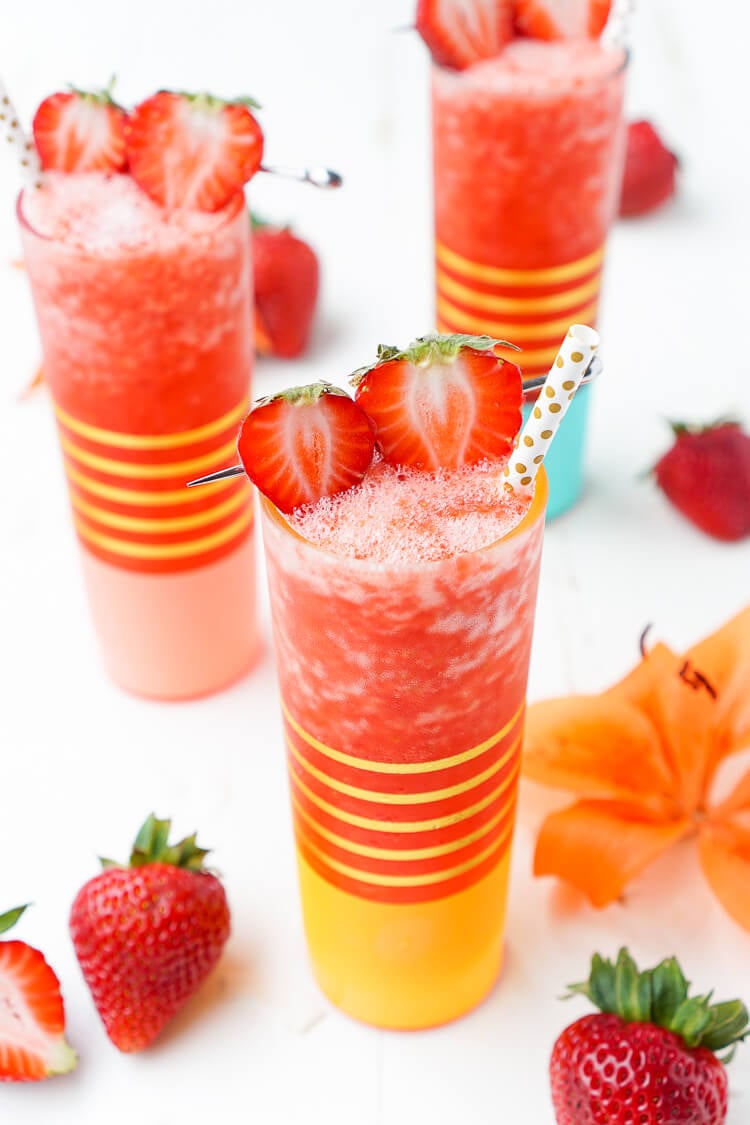 best strawberry daiquiri
PIN IT TO YOUR Drinks BOARD ON PINTEREST!
FOLLOW SUGAR & SOUL ON PINTEREST FOR MORE GREAT RECIPES!
I got home from Anna Maria Island yesterday and I can tell you that I'm already missing the fruity cocktails loaded up with seasonal ingredients and delicious liqueurs. But luckily I have a few tasty recipes I can make right here at home, just have to find a beach to enjoy them on!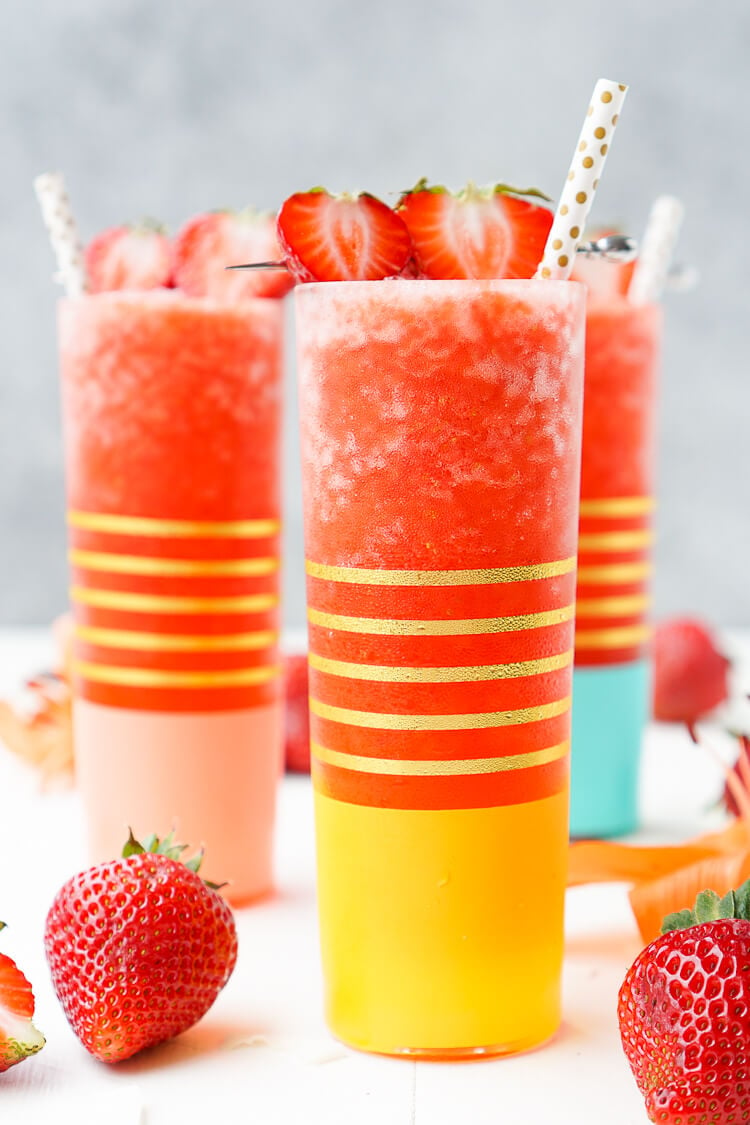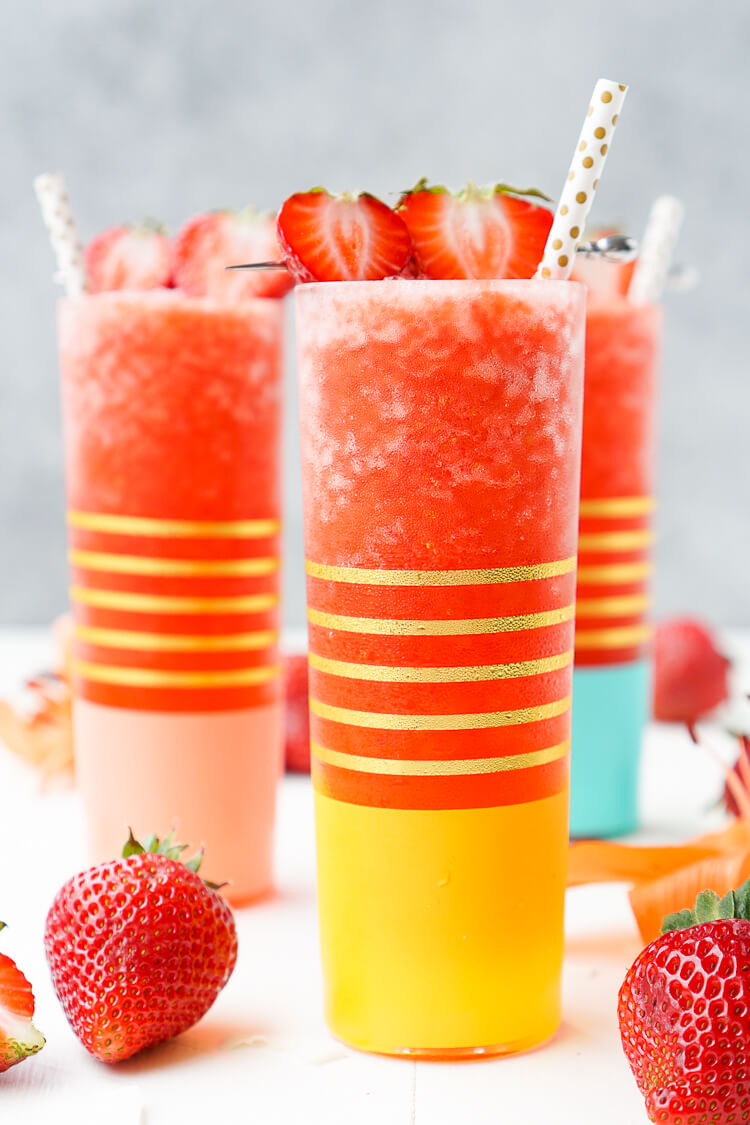 I absolutely love a good Strawberry Daiquiri, but I used to only get them when I went out. Trying to make them at home with mixes just wasn't the same as the sweet and slushy cocktails served up with colorful drink umbrellas. So I decided to build it from scratch, but that doesn't mean it's any harder to make and I can guarantee you this will taste way better!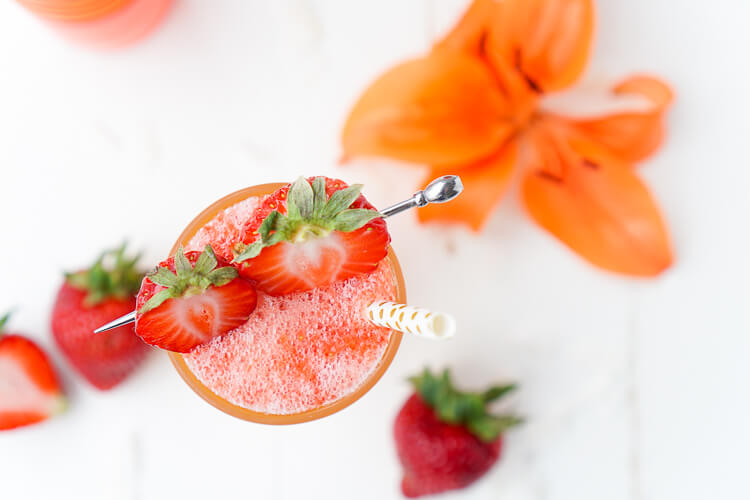 There are a few key parts to getting the perfect daiquiri. First of all, you want to use confectioners' sugar, it will blend better and give a more consistent sweetness. I also believe that lots of fresh strawberries are the key to getting the super fruity flavor we all know and love!
The addition of lemon and lime juices give it a little zing to match the sweetness of the strawberries and a splash of lemon-lime or club soda gives the drink just enough fizz. I use a light rum in his recipe to give it a smooth boozy finish as a dark or spiced rum would overpower the fruity flavors.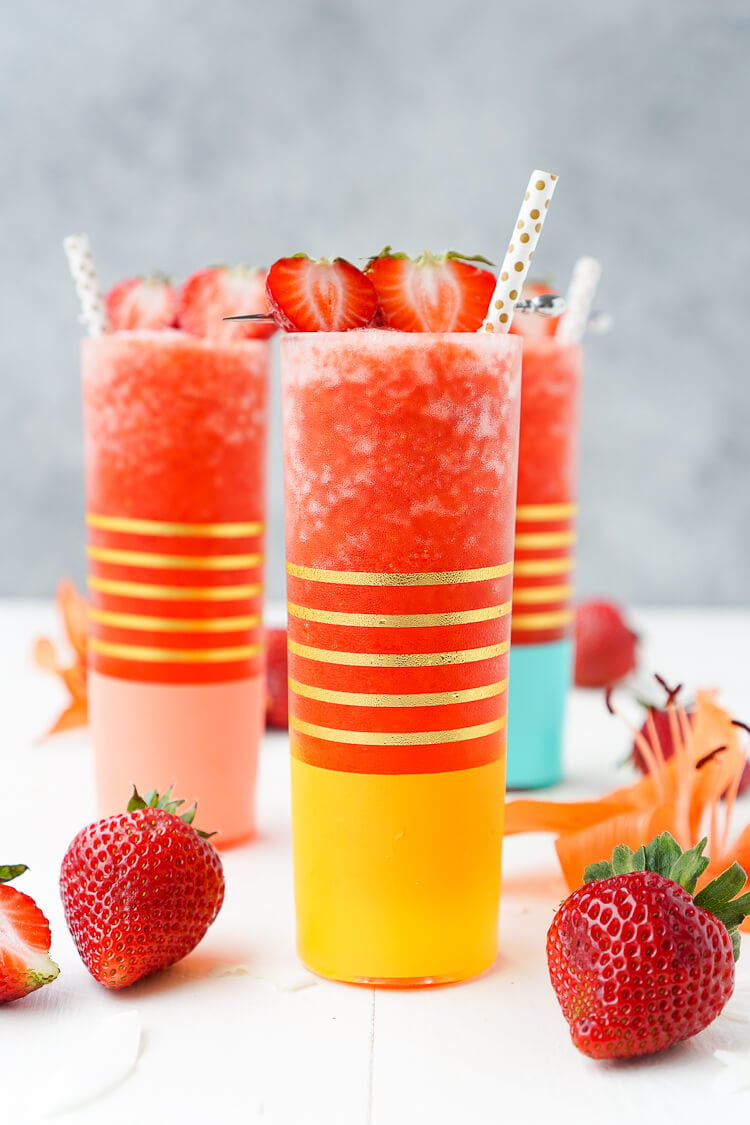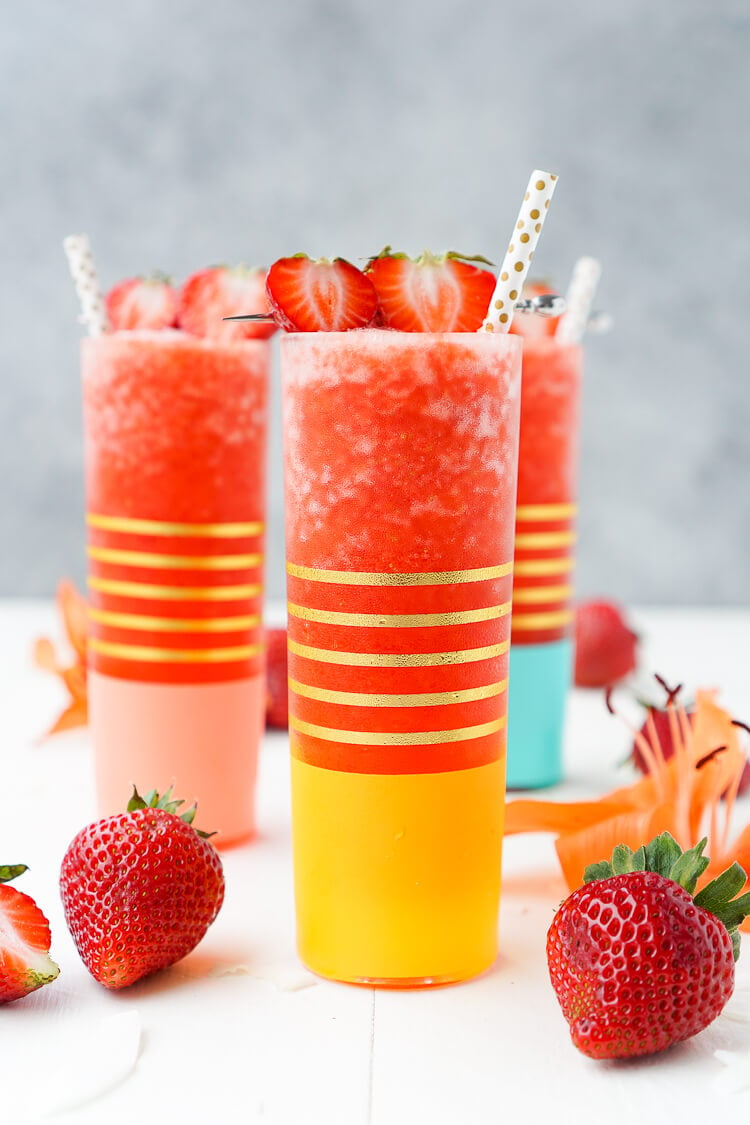 More Great Drink Recipes!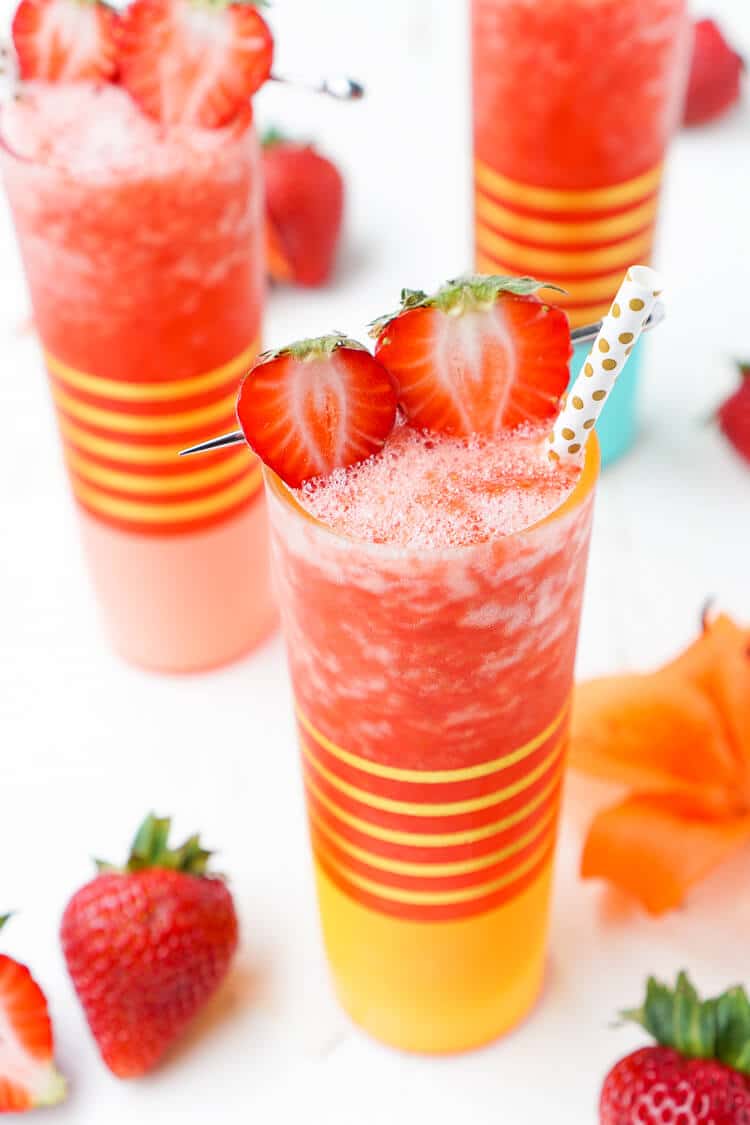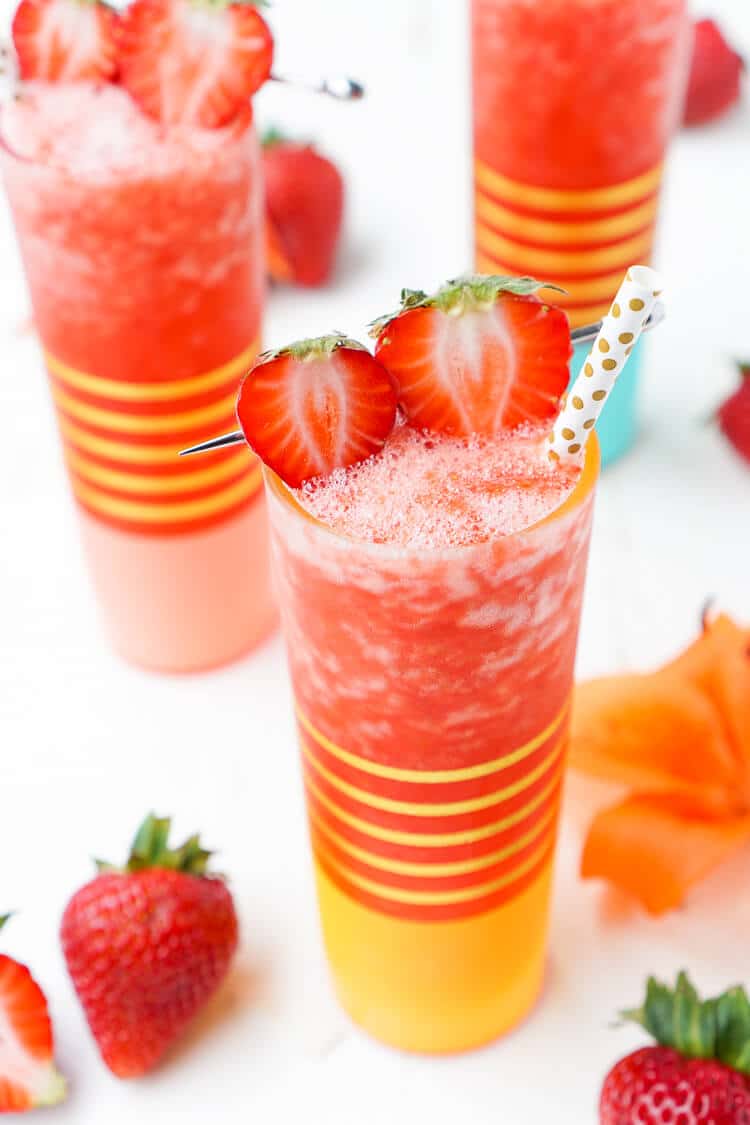 Ingredients
3 cups ice
1/4 cup confectioners' sugar
2 cups fresh strawberries, stems removed
2 tbsp fresh lime juice
1/4 cup fresh lemon juice
1/2 cup rum
1/4 cup lemon-lime soda
Instructions
Add all ingredients into a blender and blend until smooth. Top with additional strawberries or citrus sliced for garnish.
Notes
For a non-alcoholic version, replace the rum with additional lemon-lime soda. Frozen strawberries can be good, but the strawberries might now be as strong. Club soda can be used in place of lemon-lime soda.
7.6.4
757
https://www.sugarandsoul.co/best-strawberry-daiquiri-cocktail-recipe/