These Nutella Chip Cookies are simple, sweet, and loaded with mini chocolate chips.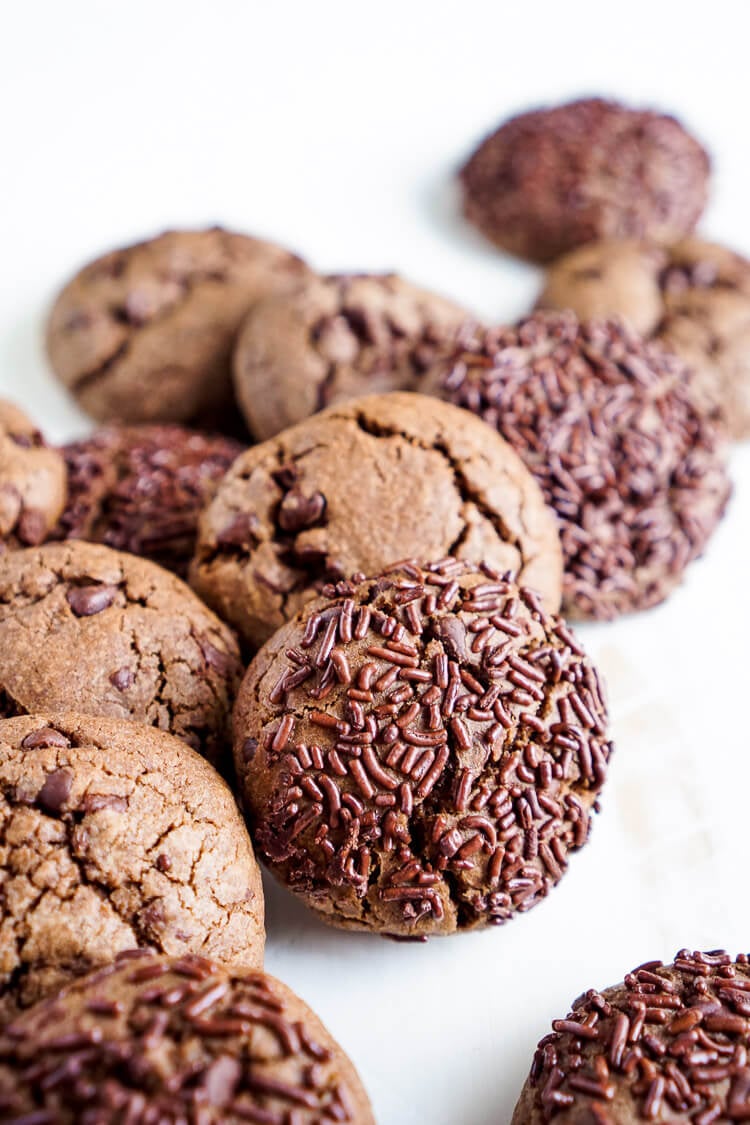 Nutella Chip Cookies
It's officially cookie season! I mean, it's always cookie season in my house, as it should be in everyone's, but I know some of you wait for the holidays to really splurge!
Which makes total sense, especially since cookie recipes are going to be coming at you left and right from not until the new year! How on earth are we supposed to choose which ones to make!?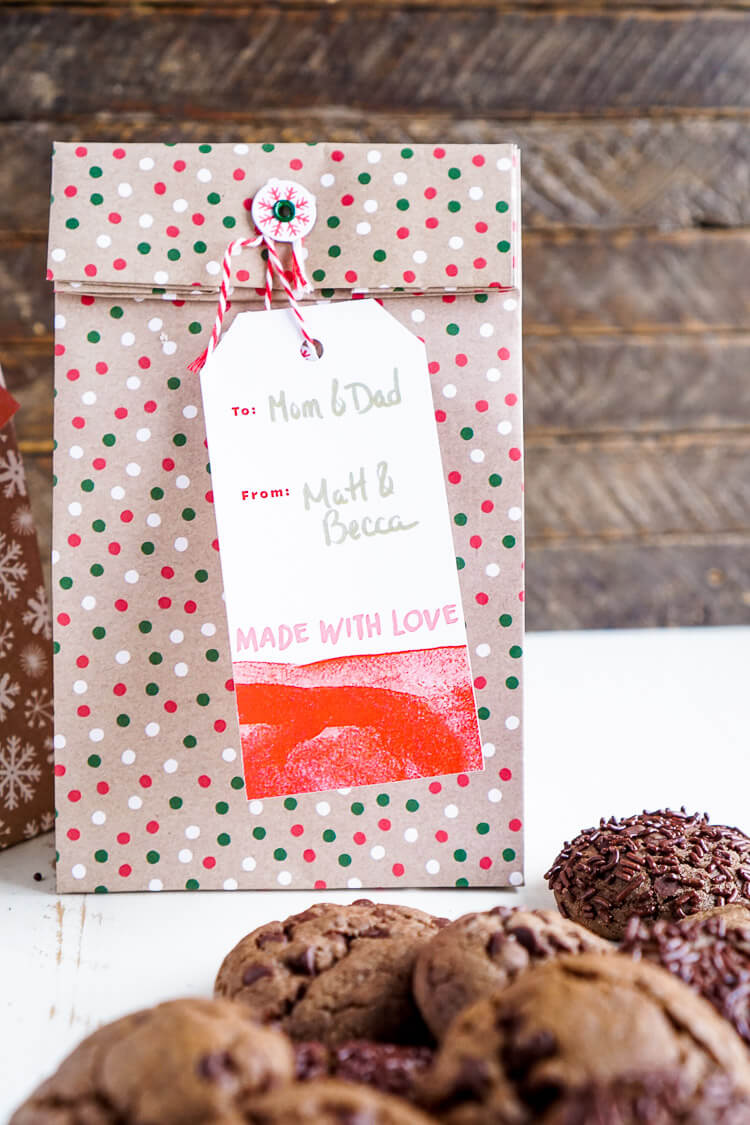 Cookies make such great gifts during the holidays, in my opinion, the best gifts are homemade and edible, who's with me? I'm pretty excited to be teaming up with Better Homes & Gardens for The World's Largest Cookie Exchange!
I mean, what better way to try ALL the cookies than everyone making some and sharing them around! Now you have a bunch of different cookies but you only had to make one… GENIUS!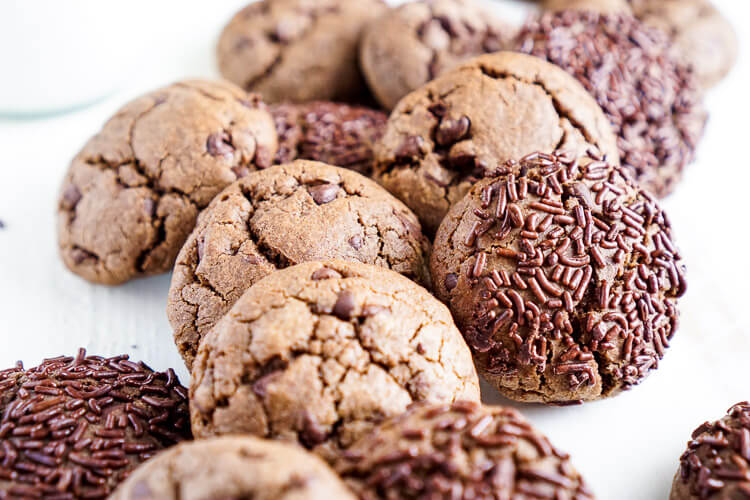 Basically, I'm bringing the cookies and BHG is providing everyone with these super cute printable gift tags and recipes cards for FREE!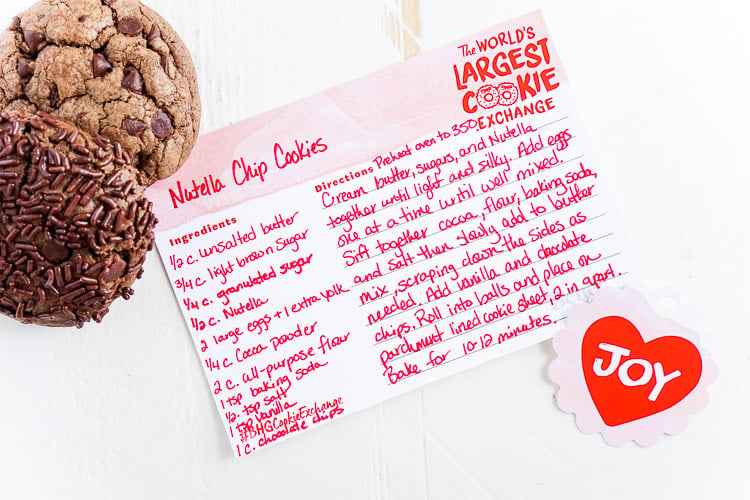 Seriously… so cute! And we want you to use these to take part in The World's Largest Cookie Exchange with us! Yes, YOU! Any guesses as to when the cookie exchange is going to take place?
On National Cookie Day of course, which is December 4th! So print off your gift tags, find some cute packaging and get ready to bake your butt off this holiday season!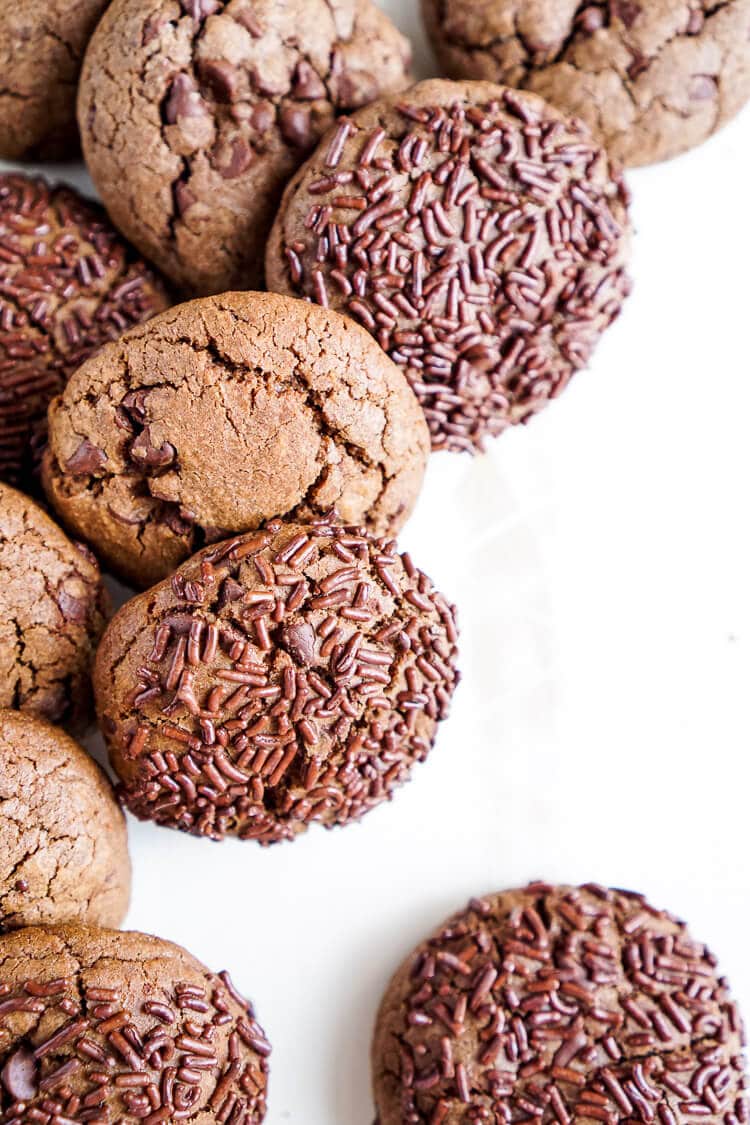 These Nutella Chip Cookies have a slight sweetness that borders on old-fashioned taste.
A slight hint of hazelnut mixed with chocolate gives them a unique flavor that will set them apart from all the others this holiday season.
Loaded up with mini chocolate chips and topped with sprinkles (if you want), they're full of texture and love!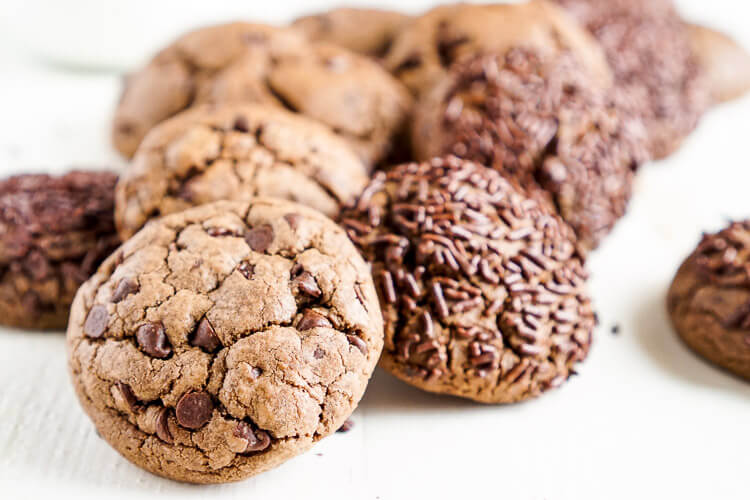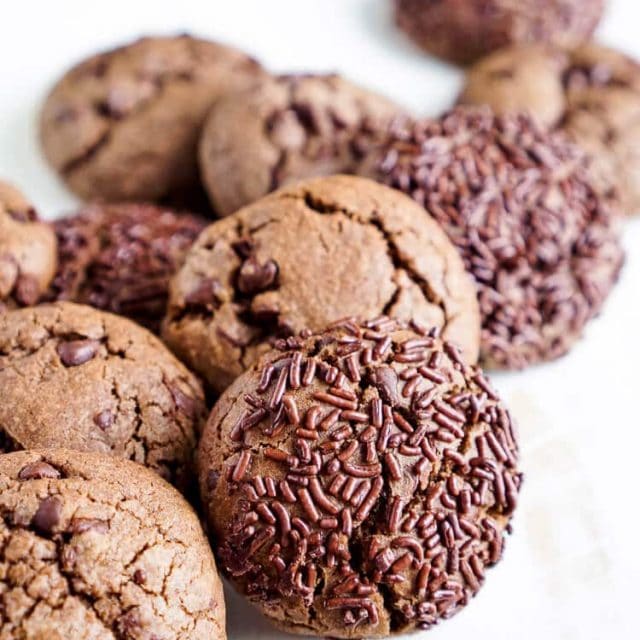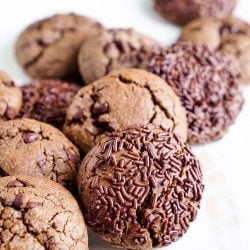 Nutella Chip Cookies
These Nutella Chip Cookies are simple, sweet, and loaded with mini chocolate chips.
Instructions
Line cookie sheet with parchment paper and set aside.

Cream butter, sugars, and Nutella together until smooth.

Add in eggs, additional egg yolk, cocoa powder and vanilla. Beat for about one minute on medium speed.

In a separate bowl, combine flour, baking soda, and salt.

Add dry ingredients to the wet ingredients a ½ cup at a time and mix until combined, scraping down the sides as needed.

Fold in chocolate chips

Roll into tbsp sized balls and place on prepared cookie sheet about two inches apart. If you want to, you can roll cookie dough in sprinkles before placing on pan, I did 50/50.

Bake for 10-12 minutes.

Cool on pan for a couple of minutes before transferring to a cooling rack.

Store in an air tight container with a piece of bread to keep them soft.