These Orange Ricotta Pancakes are light and fluffy, top them with Cranberry Orange Bourbon Syrup and you're in for some breakfast bliss!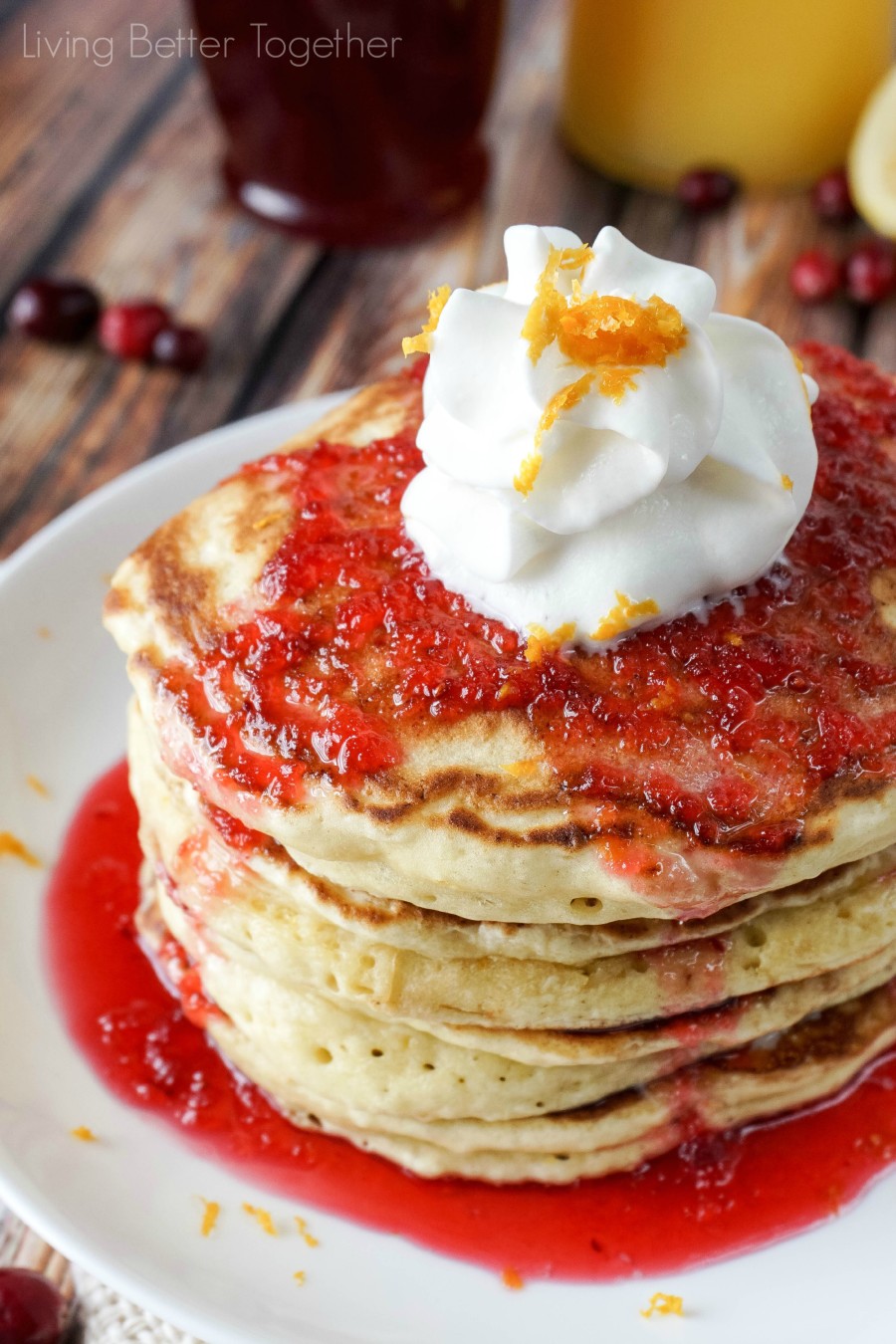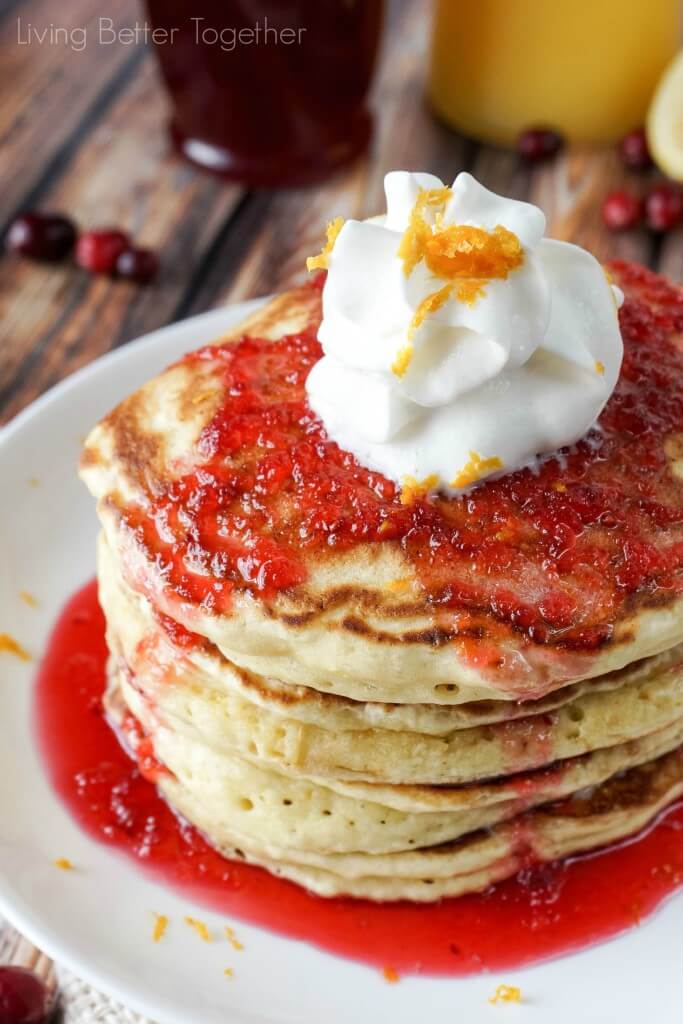 Well, it's New Year's Eve and 2014 is coming to a close. It honestly doesn't seem possible. 2014 had its ups and downs, but I'm seriously looking forward to 2015!
I wanted to kick off the New Year right and I want all of you to do the same. And when I say right, I'm obviously talking about food, more specifically these Orange Ricotta Pancakes with Cranberry Orange Bourbon Syrup. Can you say YUM!? Probably not because you're too busy drooling over the photos. Don't worry, I won't judge, I'm right there with you!
In case you didn't know, pancakes are my favorite food. You might also not know that I kinda suck at making them. I'm a terrible flipper and I often have to beg Matt to make them for me! Welp, I made and flipped these babies all by myself, Matt offered and I told him not to even go near the stove.
I was determined to make these pancakes my _________.
And if I do say so myself, I was quite successful, I think these might even be the best pancakes I've ever had. Screw the buttermilk, ricotta is where it's at!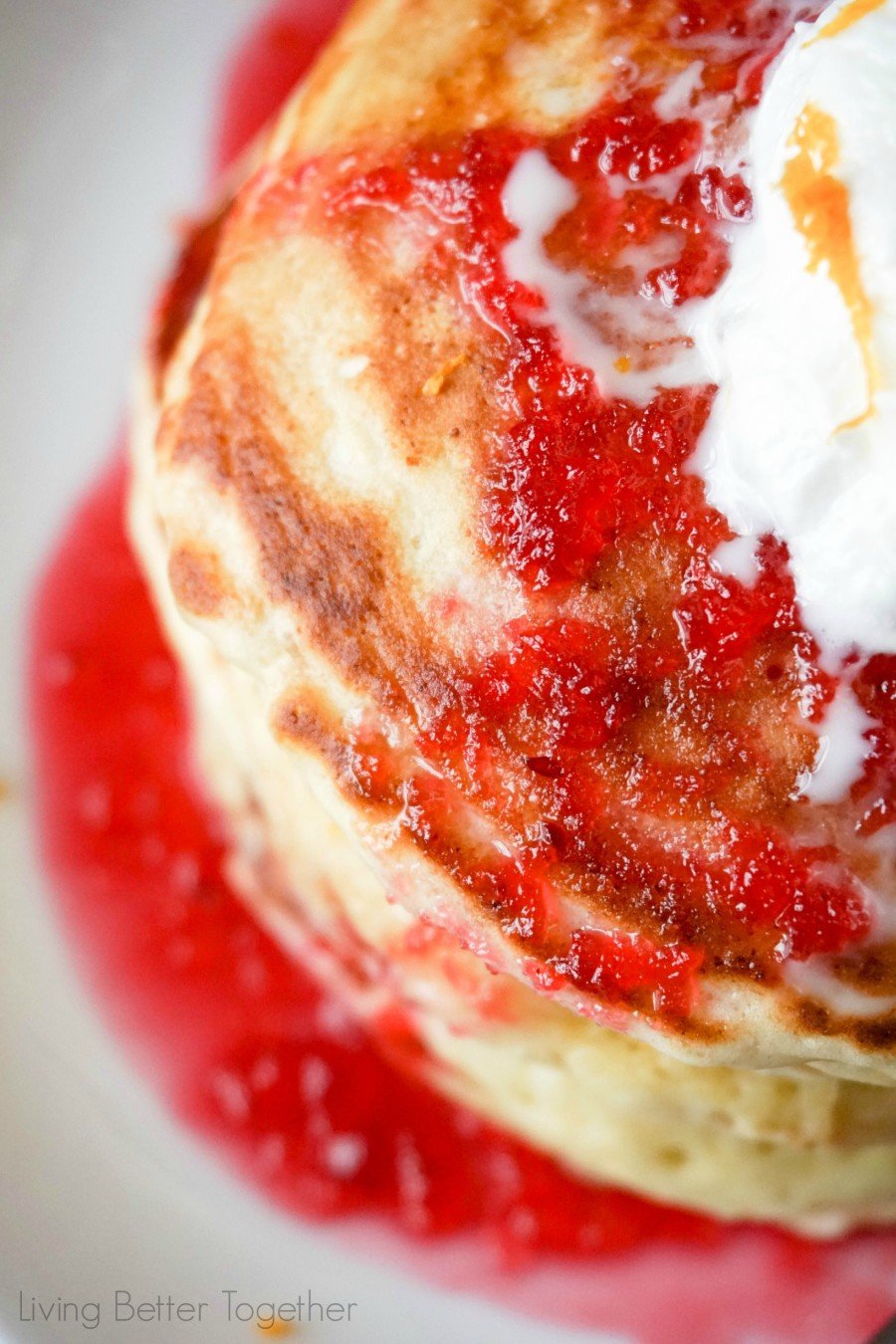 These pancakes are so light and fluffy with their bright hints of orange, but pair them with my Cranberry Orange Bourbon Syrup and it's GAME OVER!
The bitter-tart syrup with hints of smooth bourbon blends with slices of butter and a little whipped cream that soaks into the fluffy pancakes and makes this is a breakfast you'll be dreaming of for days. No, really, it's been 3 since I had them and they're totally getting made again ASAP, I need them!
So I bid 2014 adieu, and I wish you all a wonderful and safe New Year's Eve! See you back here tomorrow for a recap of the top posts from 2014, and don't forget to bring your plate of these pancakes to assist with your reading pleasure!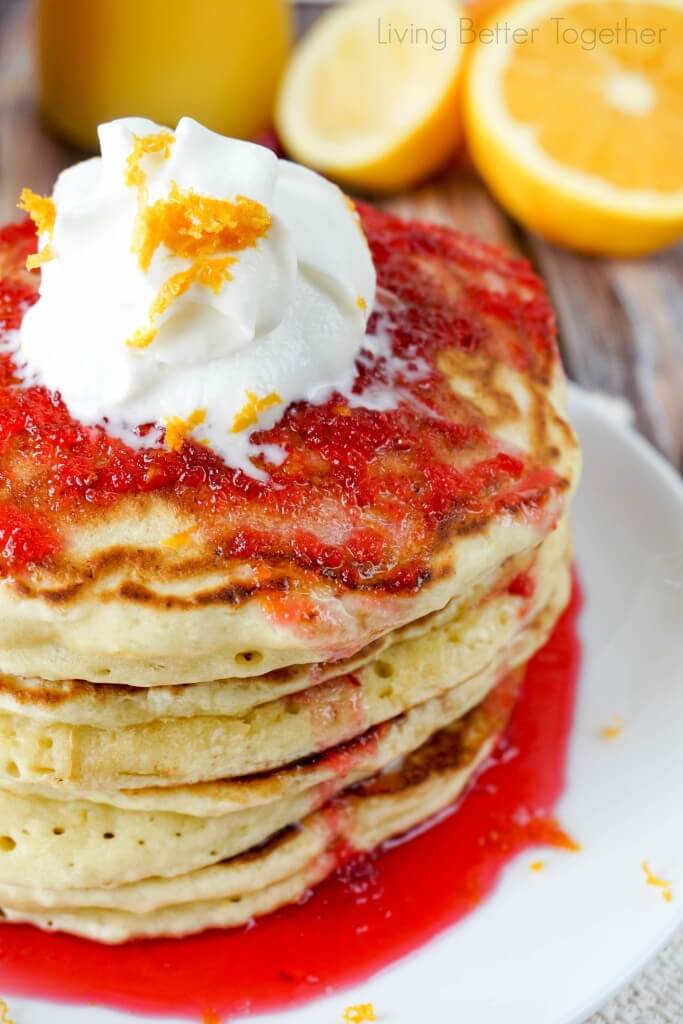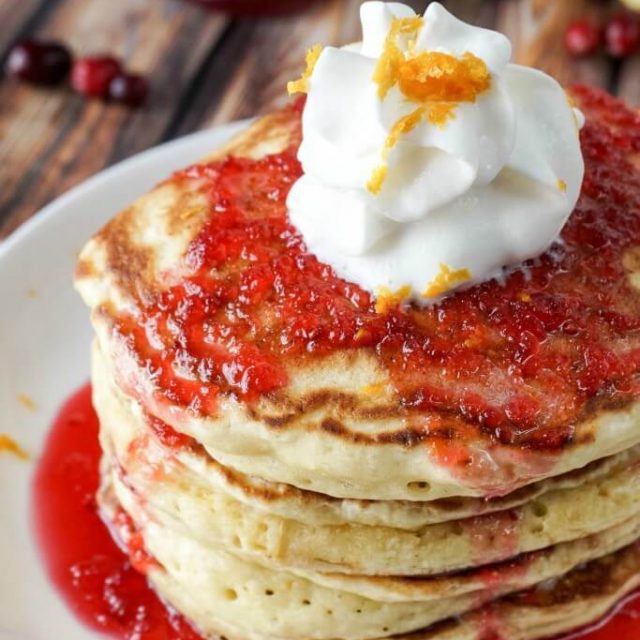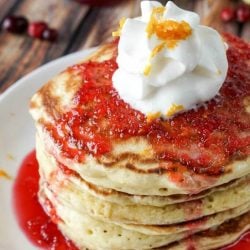 Orange Ricotta Pancakes
These Orange Ricotta Pancakes are light and fluffy, top them with Cranberry Orange Bourbon Syrup and you're in for some breakfast bliss!
Ingredients
2 1/4

cup

All-purpose Flour

4

tbsp

Pure Cane Sugar such as Zulka

can use granulated

1

tsp

Baking Powder

1/2

tsp

Baking Soda

1/2

tsp

Salt

1

cup

Milk

1/2

cup

Ricotta Cheese

1/4

cup

Orange Juice

2

Large Eggs

1

tbsp

Orange Zest

Cranberry Orange Bourbon Syrup
Instructions
In a large bowl, not a stand mixer, combine flour, sugar, baking powder, baking soda and salt.

In a separate bowl, stir together milk, ricotta, orange juice, eggs, and zest.

Add wet ingredients to dry ingredients and stir until just combined. Batter should be a bit lumpy, do not overmix.

Spray griddle or large pan with cooking spray (I prefer coconut oil spray) and heat on medium heat.

Use a 1/2 cup measuring cup to pour batter onto cooking surface.

Cook for 1 1/2 - 2 minutes until edges start to bubble, flip and cook the other side for about a minute until side is golden brown.

Remove from pan, top with butter and syrup and whipped cream!
Notes
Adapted from BHG January 2013