The Perfect Homemade Whipped Cream and tips on how to make it.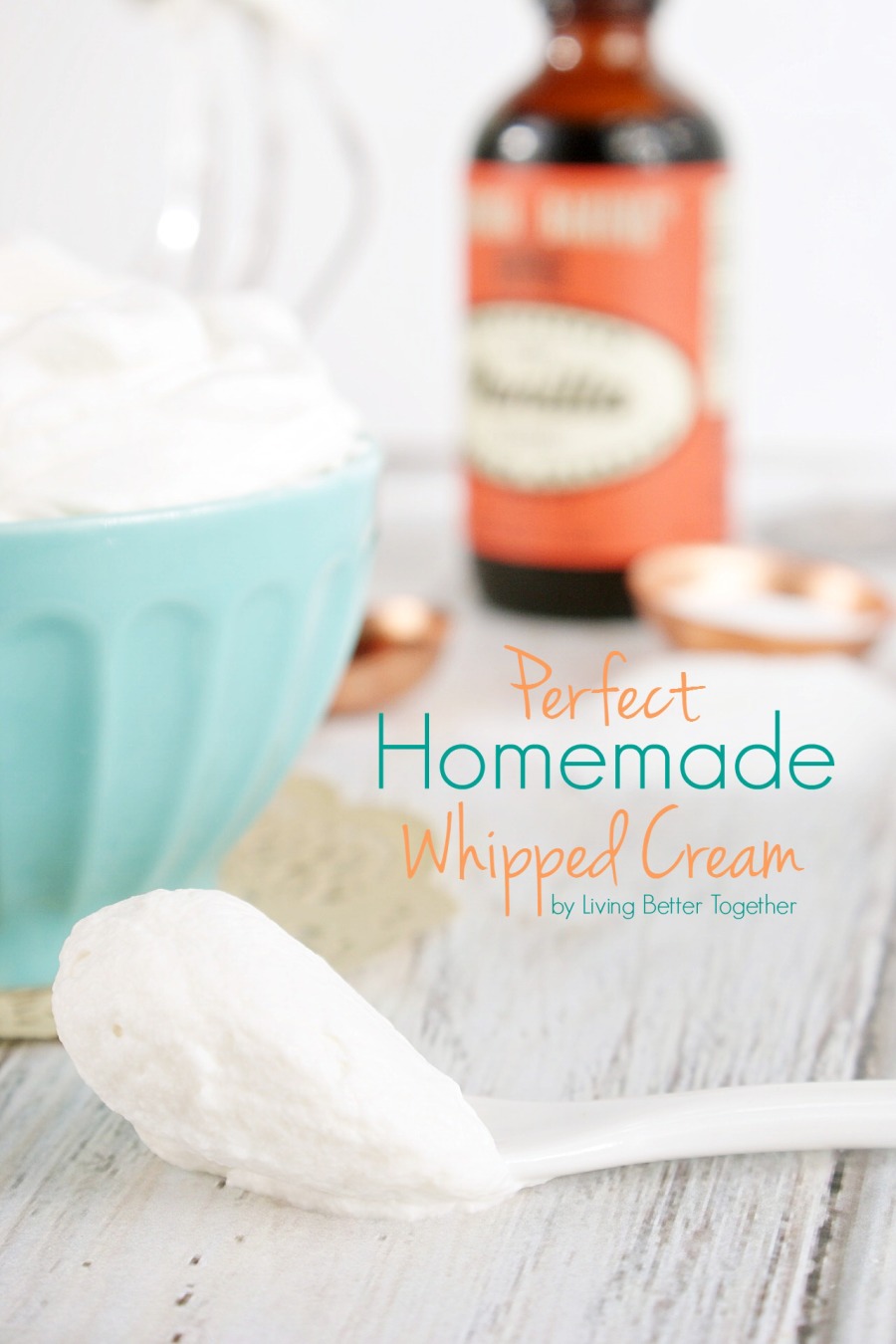 For me the holidays are a great time to get back to basics.
Family, Friends, and Food.
It's when we should take a little extra time and make a little extra effort in the kitchen in order to bring everyone together for good food and beautiful memories. In American culture, we tend to buy a lot of premade food items from the store, sure there are some things that just aren't worth the time, for me that's homemade pie crust. However, there are some things that are a million times better when made from scratch, cranberry sauce, Christmas cookies, and at the very top of the list: Homemade Whipped Cream!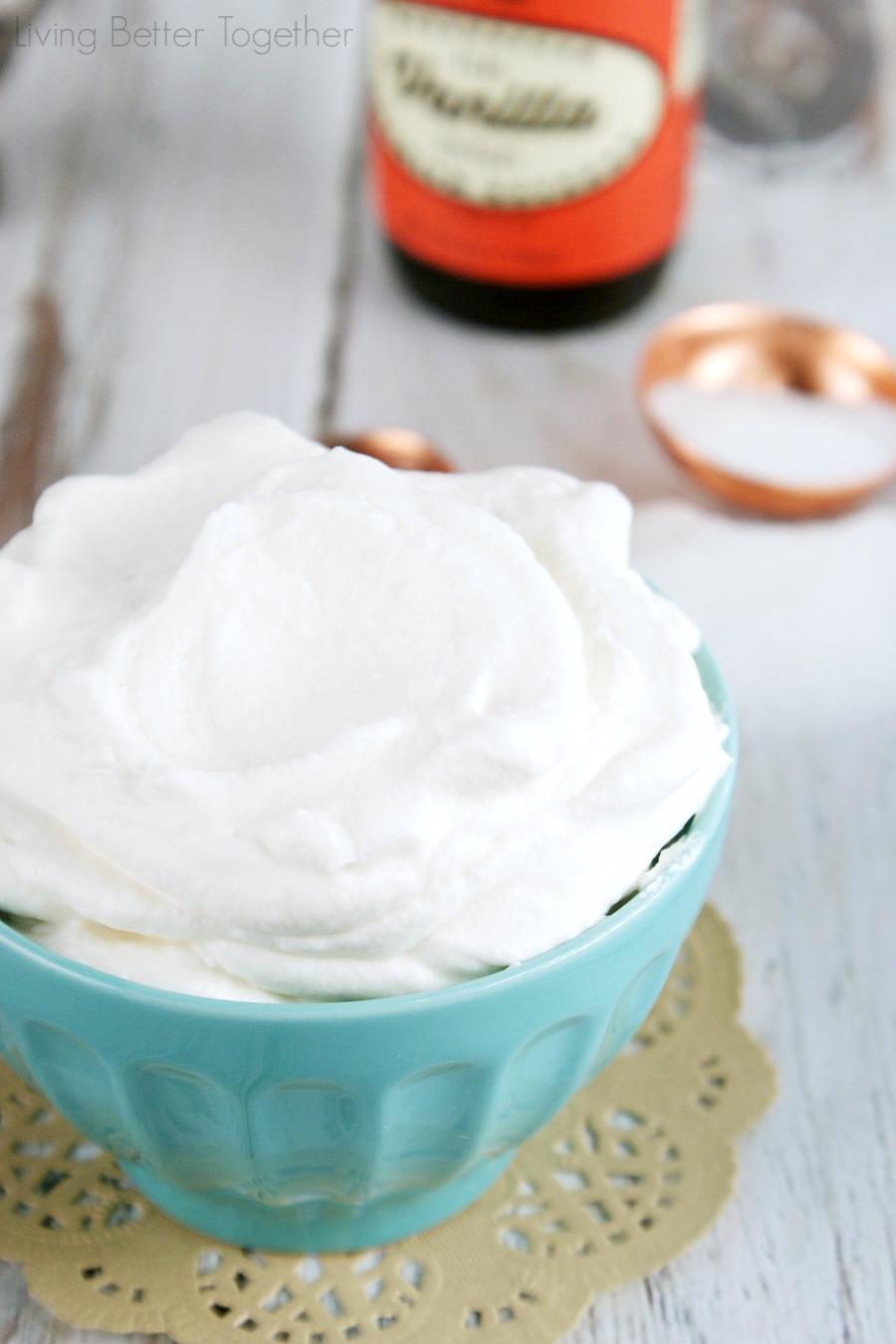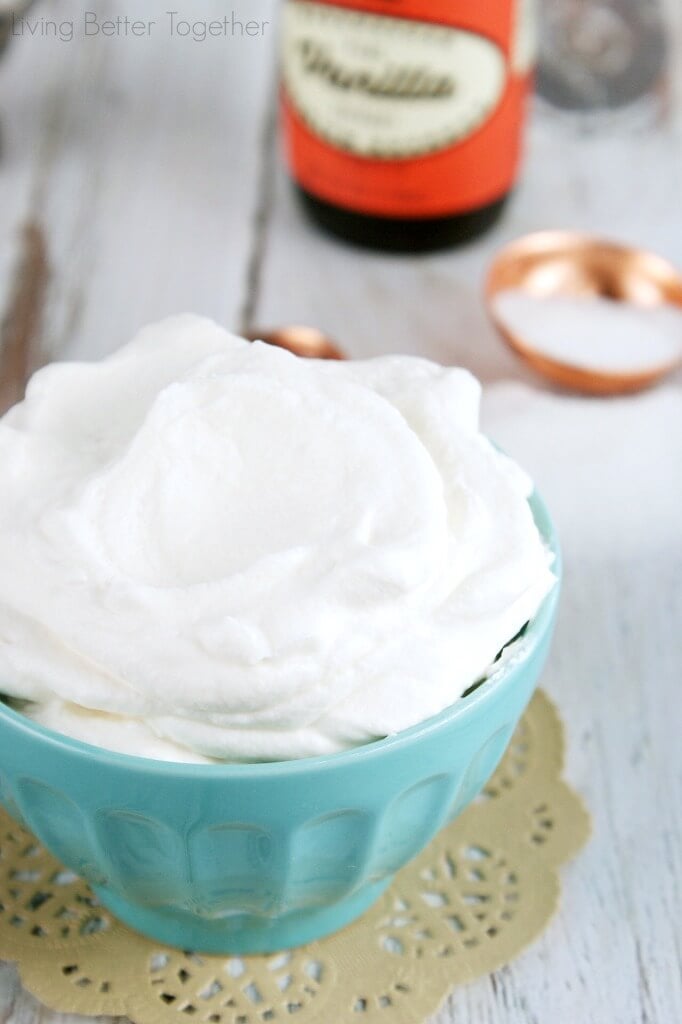 Why buy something in a can that's so quick and simple to make from home. Don't let those gorgeous homemade desserts suffer the pain of an aerosol whipped cream, let them shine with a fresh dolop of the good stuff!
Whipped cream has always been a staple in my family during the holidays. My Nana whips it up between dinner and dessert so it's absolutely perfect and fluffy for our pies and cocoas. But you can't just throw some cream in the mixer and let it fly, that just ain't gonna cut it! So today I'm going to share five wicked crucial tips to getting that Perfect Homemade Whipped Cream.
1. Cold: It is absolutely essential to have a cold bowl, cold beaters (wisk), and cold cream when you make whipped cream. You want the cream to stay cold during the whipping process because the chill helps form bigger fat bubbles, resulting in a quicker, lighter, and fluffier whipped cream.
2. Fat: The fat content is crucial to making great whip cream, you want to use a heavy or a whipping cream, you want a cream that has a milkfat content of roughly 30-40%. It's the fat molecules that join together in the whipping process to create the fat bubbles that essentially are whipped cream.
3. Sugar: Let's face it, cream without sugar just kinda sucks. I like 3 tbsp per cup, but you can adjust to taste. Cream will be sweeter in a liquid form than when it's actually whipped up.
4. Vanilla: It's Whipped Cream's BEST friend! Use REAL vanilla extract, no imitation is wanted here. You want a real smooth essence of flavor in your whipped cream that easily pairs with anything.
5. Speed: Start slow, this reduces splatter and and allows time for those bubbles to begin developing and building a strong base for your whipped cream. You can begin to increase the speed once cream starts to thicken and you start adding the sugar.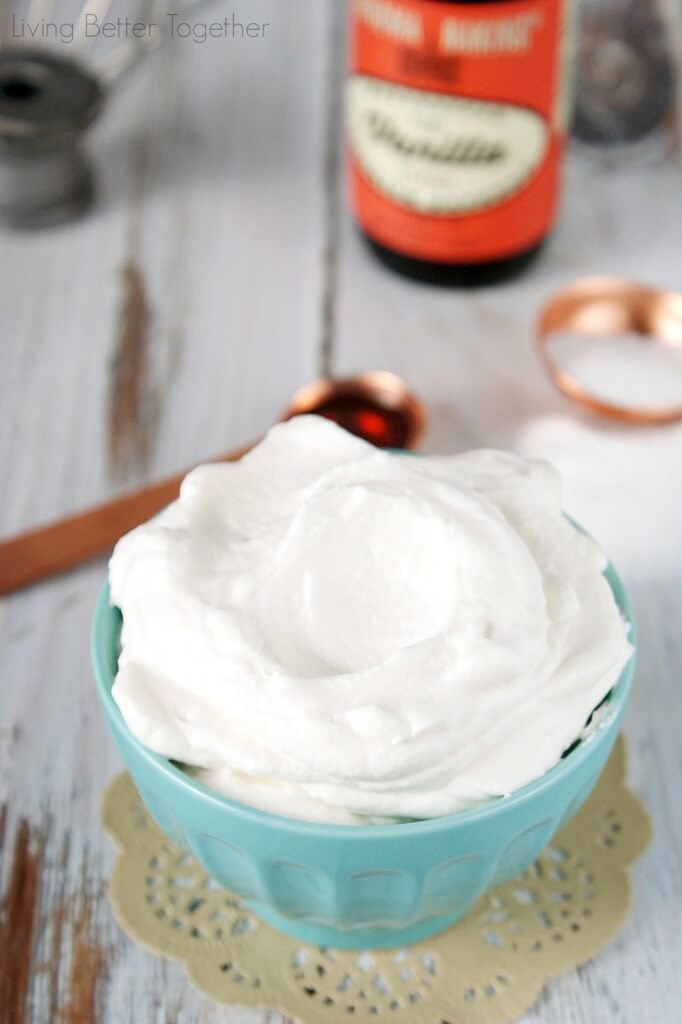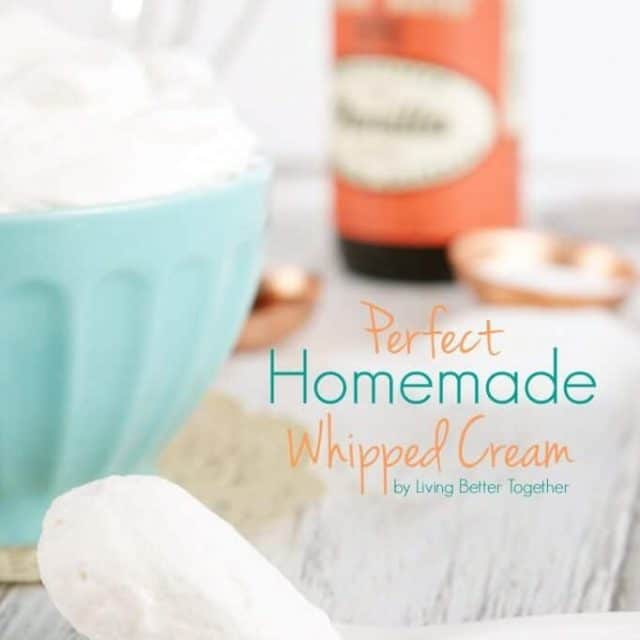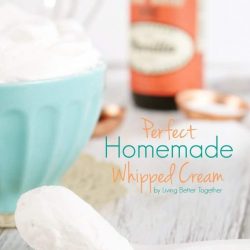 Perfect Homemade Whipped Cream
Make the perfect whipped cream right at home!
Instructions
Chill bowl and beater attachments (wisk) in freezer for 10-15 minutes.

Remove from freezer and add cream and vanilla to the bowl, place sugar close by.

Begin beating/stirring on low for about 2 minutes until you get a nice foam going.

Increase the speed to medium.

Add the sugar a tbsp at a time at the 3, 4, 5 minute marks.

If using a stand mixer, scrape down sides of bowl at the 4 minutes mark.

Beat for one to two minute after the last addition of sugar or until soft peaks form.

Do not over beat, we're making whipped cream not butter here.

Top your desserts and drinks with it and enjoy!

Store covered in fridge for up to two hours.
Notes
You can use more or less sugar depending on taste.
You can also substitute the granulated sugar for confectioners' sugar.
Whip for an extra minute or two for stiffer peaks.
Flavor your whipping cream with 1/2 - 1 tsp per cup of cream of flavored extract, add in with liquid cream.
Spike it up with 1 tbsp per cup of cream of your favorite liqueur, add in with liquid cream
Need a stiffer cream for frosting, add 2-3 tbsp per cup of cream of softened Mascarpone Cheese.
Nutrition
Calories:
486
kcal
Carbohydrates:
21
g
Protein:
2
g
Fat:
44
g
Saturated Fat:
27
g
Cholesterol:
163
mg
Sodium:
45
mg
Potassium:
89
mg
Sugar:
18
g
Vitamin A:
1750
IU
Vitamin C:
0.7
mg
Calcium:
77
mg