This
Spiced Pumpkin Bread Recipe

is loaded with amazing spices and chopped walnuts, it's the perfect quick bread for fall!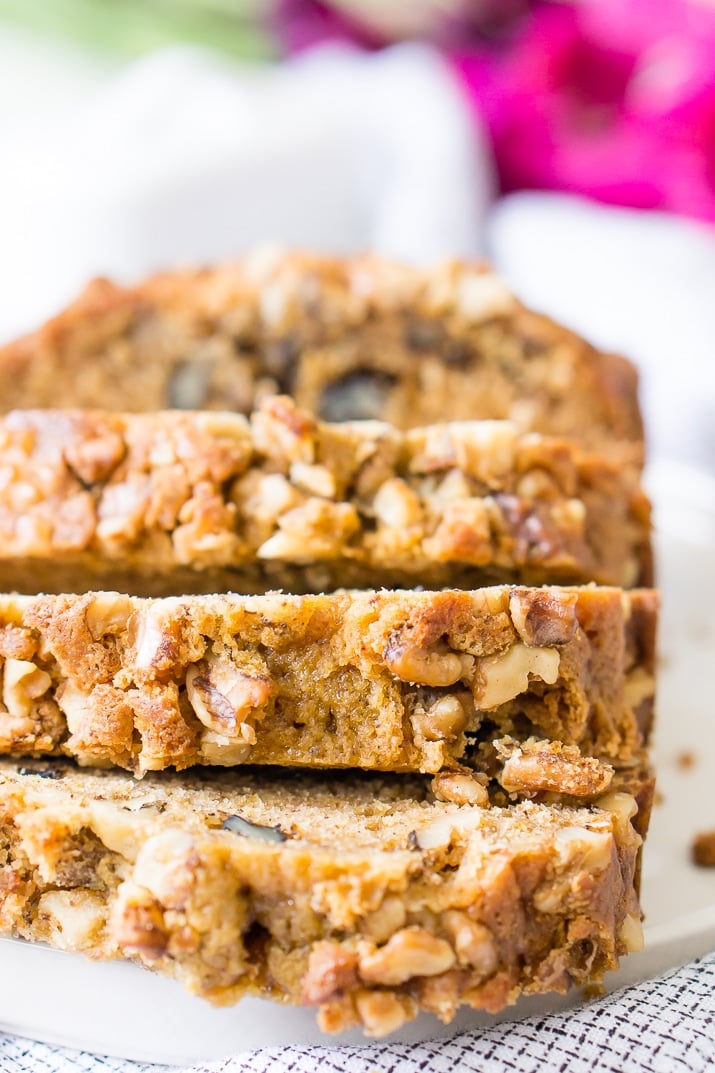 The Starbucks Pumpkin Bread was one of those things that I looked forward to every year when I worked there in college. Nothing could beat that delicious and soft bread and a cup of French press coffee.
I had never had pumpkin bread before working there, I know, such a shame, right? But after I'd had it once, I NEEDED a recipe, because paying $3.00 a slice would break a girl every fall 😉
Spiced Pumpkin Bread
PIN IT TO YOUR RECIPES BOARD ON PINTEREST!
FOLLOW SUGAR & SOUL ON PINTEREST FOR MORE RECIPES!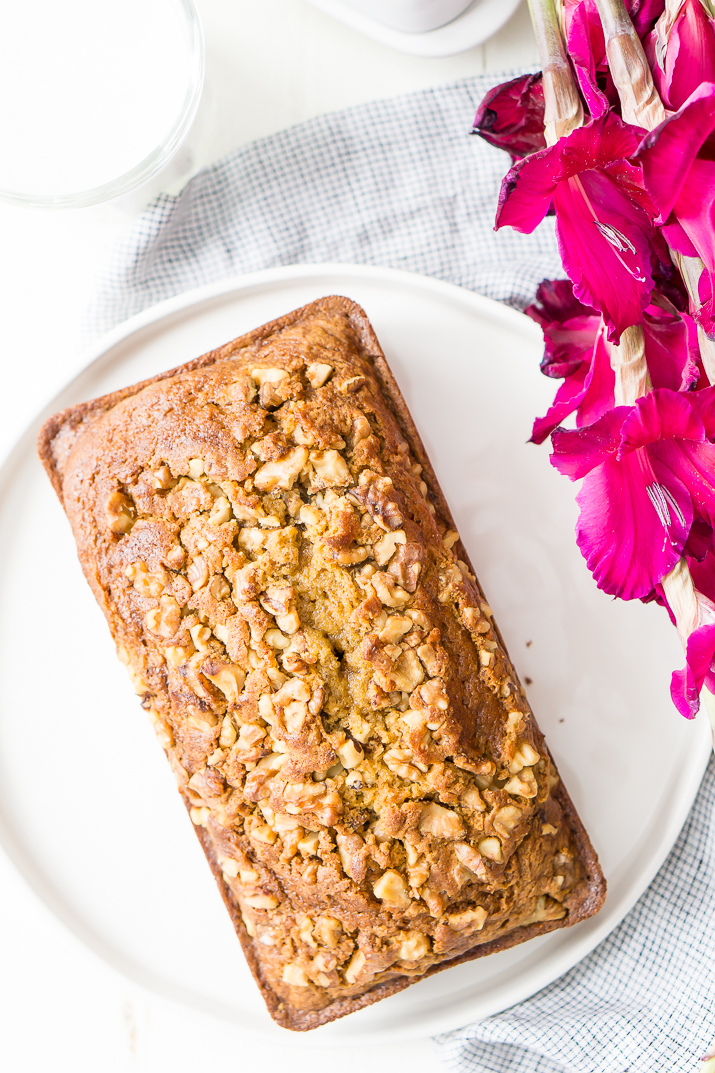 I came across the Downeast Main Pumpkin Bread recipe years ago, I've made it several times and I've finally perfected it. You see, the original recipe called for water, well, I make mine with whole milk. I also add vanilla extract and walnuts, although, those are completely optional and can be left out if desired. And then I drizzle melted butter over the tops of each loaf before baking.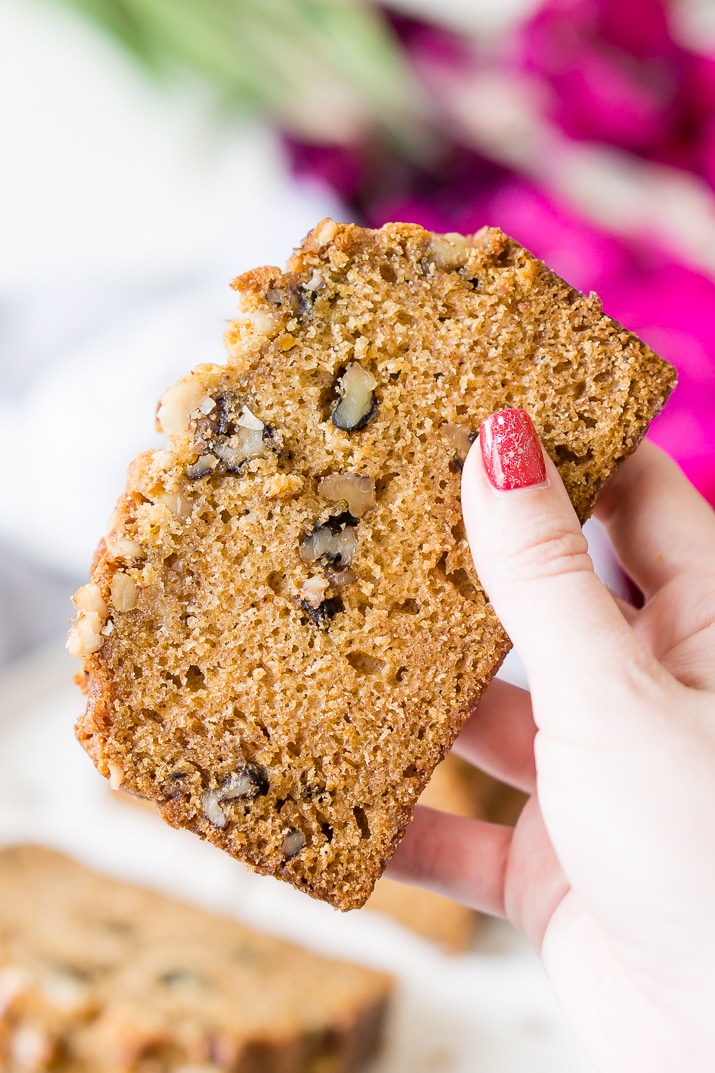 It's different than the Starbucks Pumpkin Bread, but just as good and maybe even better, especially if you like nuts! But if you want something closer to the Starbucks version, just leave out the walnuts and top the loaves with pepitas before baking. This bread is so delicious and I love that it makes more than one loaf, one to enjoy and one to give away!
Check out these other delicious pumpkin recipes!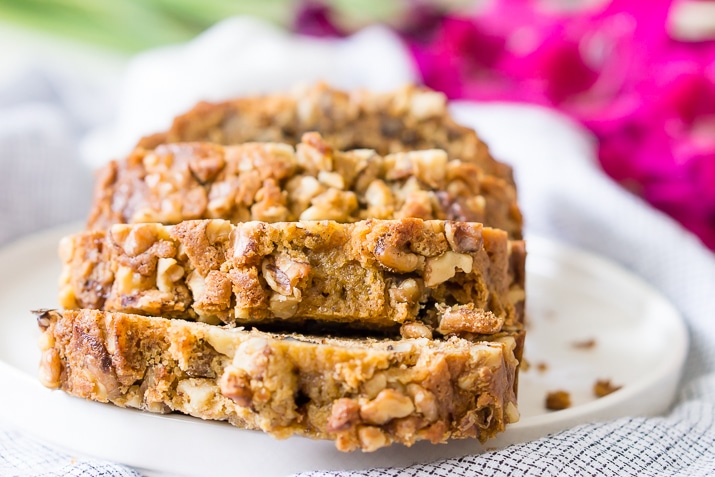 What you'll need for this Spiced Pumpkin Bread Recipe: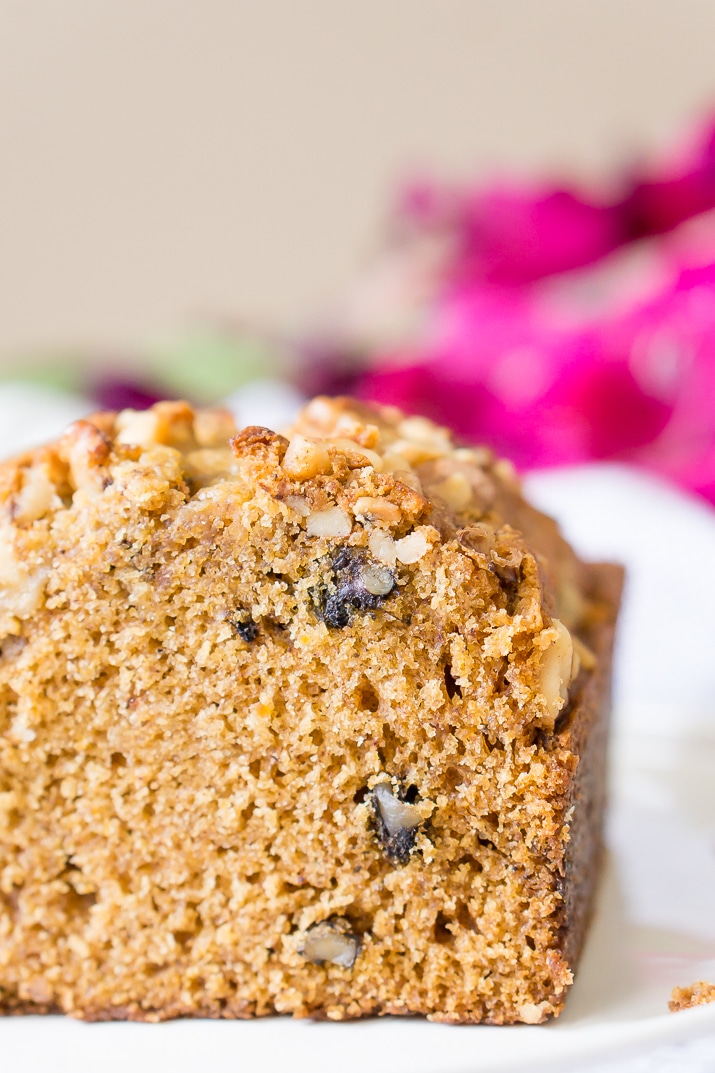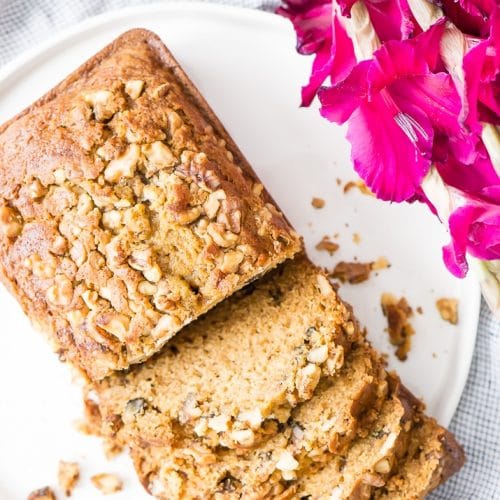 Spiced Pumpkin Bread
This Spiced Pumpkin Bread Recipe is loaded with amazing spices and chopped walnuts, it's the perfect quick bread for fall!
Instructions
Preheat oven to 350 degrees F. Spray two 5x9-inch loaf pans with cooking spray and set aside.

In a large bowl, combine pumpkin, eggs, vegetable oil, vanilla, milk, and sugar.

In a separate bowl, whisk together flour, baking soda, salt, and spices.

Add the dry ingredients to the wet ingredients and mix until combined.

(Optional) Fold in 2 cups of nuts to the batter, less if you don't want it to be really nutty.

Pour batter evenly into the two loaf pans and top the loaves evenly with the remaining nuts, if desired. Bake for 50 to 60 minutes until a cake tester comes clean from center.
I love to blend my traditional Maine roots and millennial imagination. I have a serious sweet tooth, an Audible addiction, and I'm always up for exploring new places!