This Homemade Spaghetti and Meatballs recipe is loaded with classic Italian flavor the whole family will love!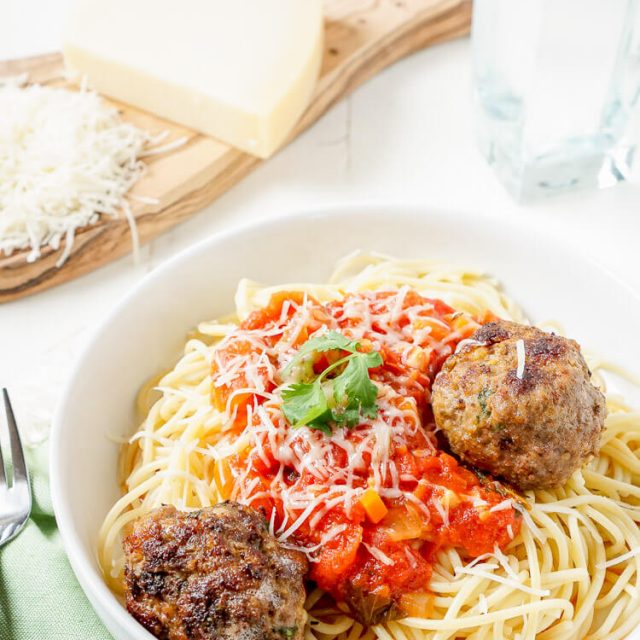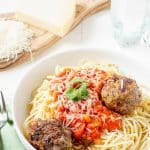 This Homemade Spaghetti and Meatballs recipe is loaded with classic Italian flavor the whole family will love!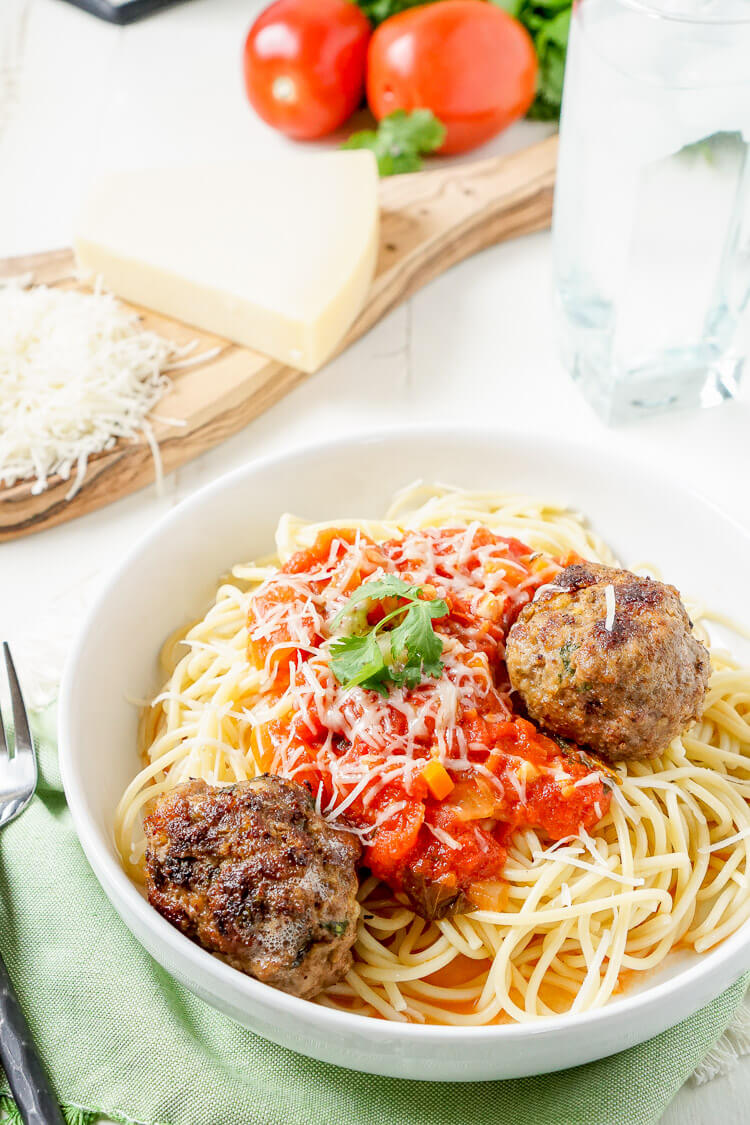 We're finally getting down to the last couple recipes in the Oscar Recipe Series. Today's recipe was inspired by my favorite film of the bunch, Brooklyn. It was Matt's favorite too, and to think he planned on using that theater time for a nap! I haven't read the book though I've wanted to for a long time, but no matter, the movie was absolutely beautiful in every way.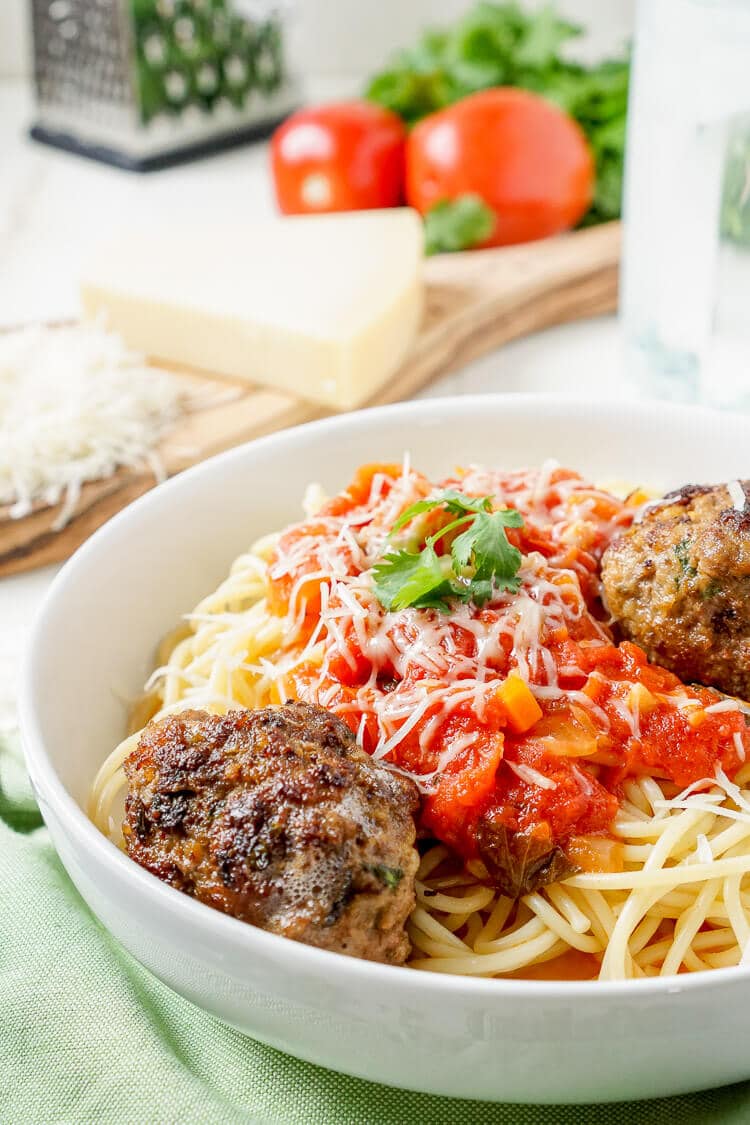 Heartbreak, healing, happiness, and home are the things that come to mind with this story. It swept me up and made me long for a simpler time and a trip back to Ireland. The film itself is about an Irish girl who moves to America in the 50s to start a new life, after falling in love she receives devastating news from home and has to go back when she develops feelings for another man.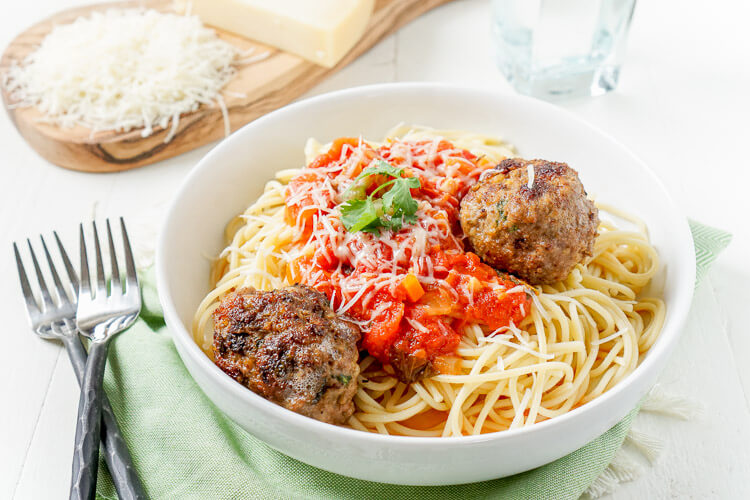 It's an incredibly heartfelt performance from Saoirse Ronan who plays Eilis and in my opinion, should take home the statue hands down. We enjoyed Domhnall Gleeson who's broken out of his Harry Potter role of Ron's big brother Bill and is in not one, not two, but THREE Oscar nominated films this year! I also think Emory Cohen is a fantastic actor and have loved just about everything he's been in since The Place Beyond the Pines. He plays Eilis' New York love interest in the film, an Italian boy with a big family. When Tony invites Eilis over for dinner, the girls in her boarding house teach her how to eat spaghetti because she's never had it – you use a spoon 😉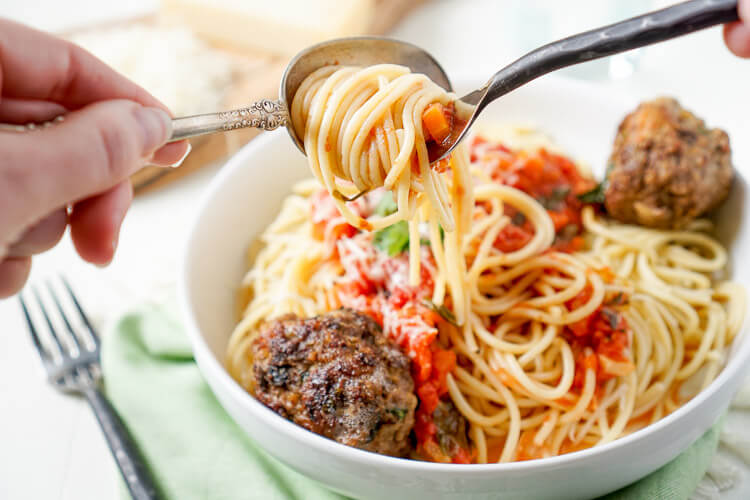 That's where the inspiration for this recipe came from. Matt actually made this dish for his whole family last weekend and we all LOVED it! The meatballs may not be perfectly round, but they have so much flavor and the sauce in simply bursting with flavor. The recipe itself it a true labor of love with homemade sauce and homemade meatballs – tomatoes crushed by hand and ground beef and pork blended to perfection!
This post is part of my Oscar Recipe Series, check out the other film inspired recipes: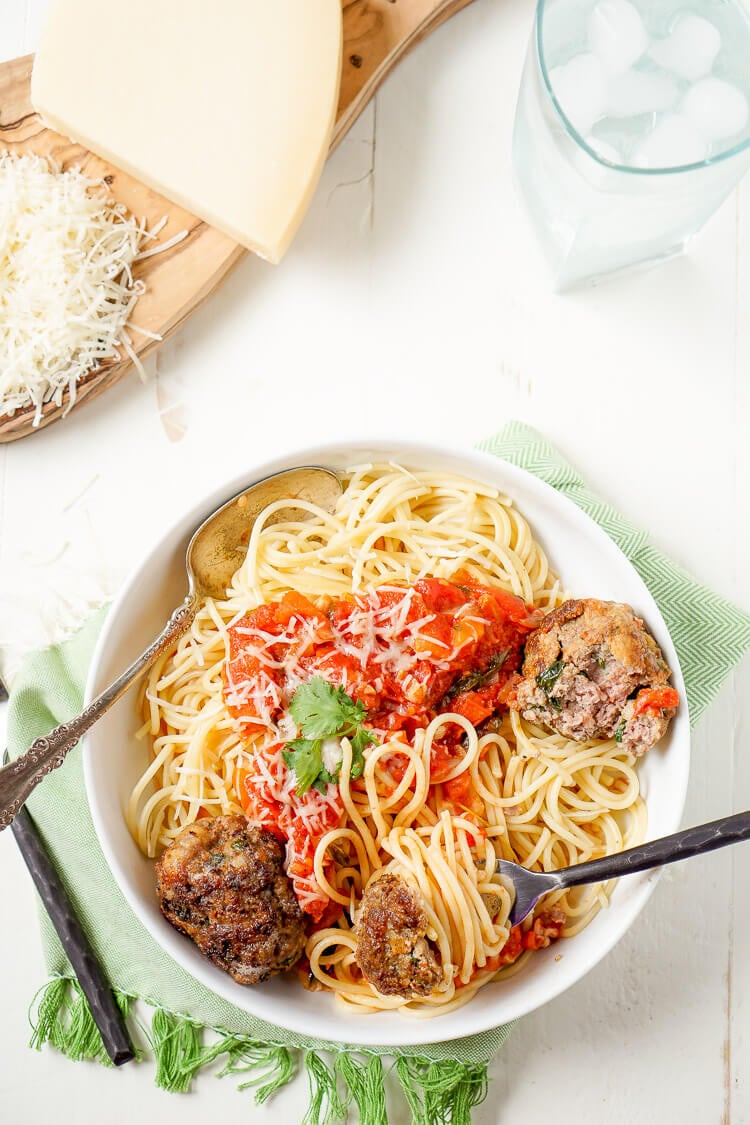 This Homemade Spaghetti and Meatballs recipe is loaded with classic Italian flavor the whole family will love!
Ingredients
Sauce:
1/2 yellow onion diced
3 cloves garlic minced
1/4 cup olive oil
2 - 28 oz. canned plum tomatoes
1 tbsp fresh thyme
2 tbsp fresh basil chopped
salt and pepper
Meatballs:
1 lbs 80/20 ground beef
1/2 lb ground pork
3 large eggs
1 1/2 cup panko bread crumbs
1/2 cup milk
1/2 cup fresh basil chopped
2 cloves garlic minced
2 tbsp oregano
salt and pepper
oil for cooking
Instructions
Sauce:
In a large pot, add chopped onions, minced garlic, and olive oil and simmer over medium-high heat until onions are translucent.

Using your hand, crush the tomatoes over a large bowl and add them to the onions and garlic.

Add in thyme, basil, and salt and pepper to taste, simmer for 30-45 minutes over medium heat.
Meatballs:
In a large bowl, mix together all of the meatball ingredients by hand, shaping into large 2-inch meatballs.

In a high-lipped cooking pan, add some olive oil about 1/4 inch up the side for frying the meatballs. Cook meatballs, turning to get each side until browned, continue to cook until internal temperature reaches 165 degrees F. Finish cooking off the remaining meatballs
Pasta:
Cook pasta according to package instructions, top with sauce, meatballs, and grated parmesan.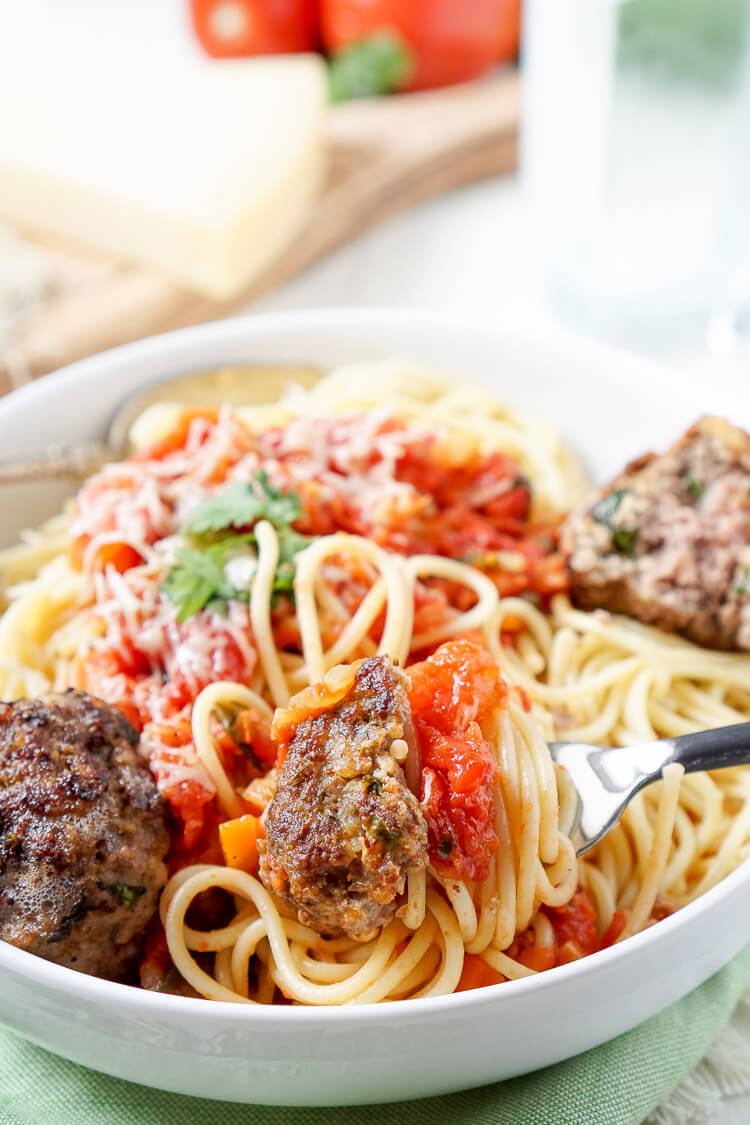 Reader Interactions
Share your thoughts!
Love this recipe? Share your thoughts with me below and leave a review! And don't forget to connect on your favorite social platform below!