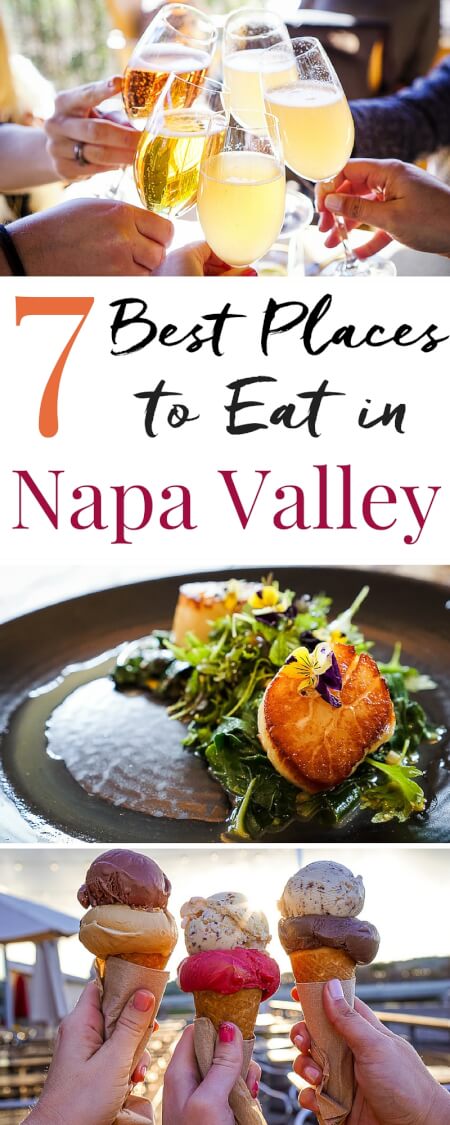 Even though some of these meals were complimentary, that has no bearing on these recommendations. All opinions are 100% honest and my own! Thanks to Visit Napa Valley for partnering with us to make our Feed the Soul Retreat happen!
Planning a trip to California? These are the 7 Best Places to Eat In Napa Valley, don't miss them!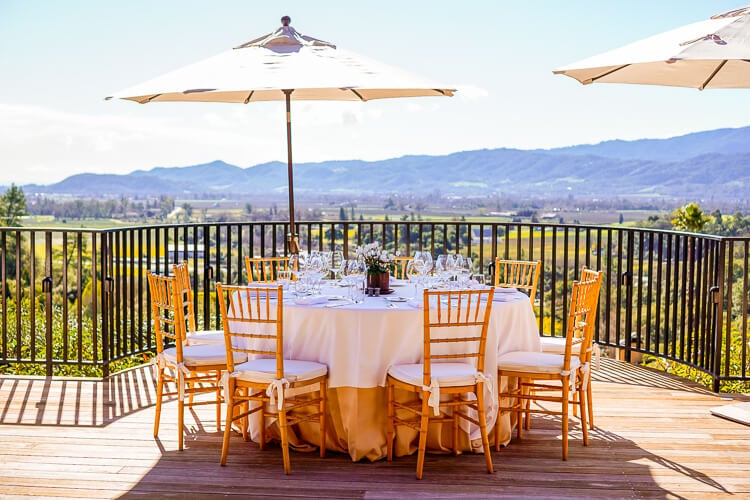 Hard to believe it's already been three weeks since I was eating and exploring my way through Napa Valley with some of my favorite girls! I'm still dreaming about all of the amazing meals we had and when I say amazing, I mean AMAZING! From lamb to ice cream to potatoes, everything was just incredible, not to mention the service, I think Napa may have the best hospitality in the country! The Valley isn't very big and all of these fabulous restaurants are within about a 30-minute drive from each other. Which was perfect for our trusty Kia Sorrento SXL from Kia Motors to get us to all of the restaurants from our accommodations at the Calistoga Spa and Silverado Resort. So follow along as we cover the best places to eat in Napa and don't forget to check out my most on What to Do in Napa!
Auberge du Soleil
First of all, check out that view at Auberge du Soleil! I want to eat brunch on a balcony with that view EVERY day! And let me just say, the food at this place matched the impeccable surroundings! We drank and ate and laughed for about 3 hours here, and every bite was better than the last! I got the short ribs and they literally melt in your mouth, it will definitely go down as one of the best things I ever ate! The desserts were delicious and the bread and scones were hearty and fresh and served with salted butter and lemon curd. The gnocchi is fantastic! Go for brunch, you get an exceptional view and menu for the price!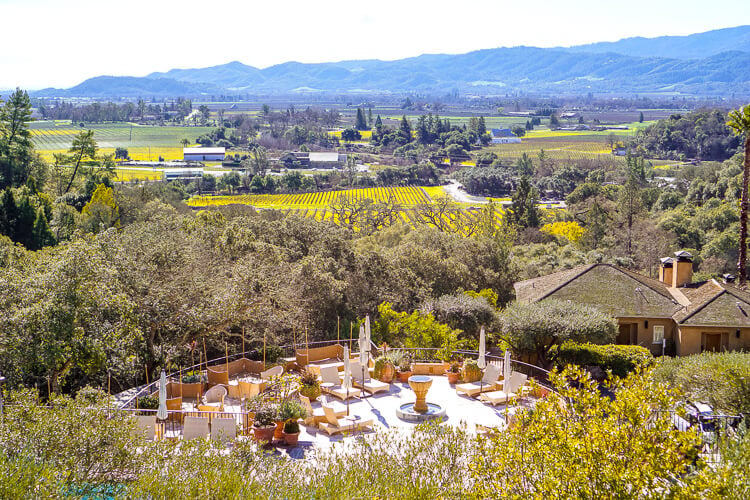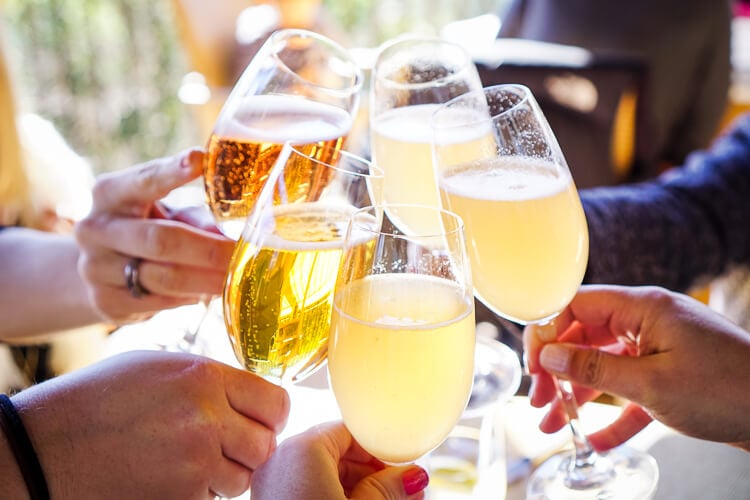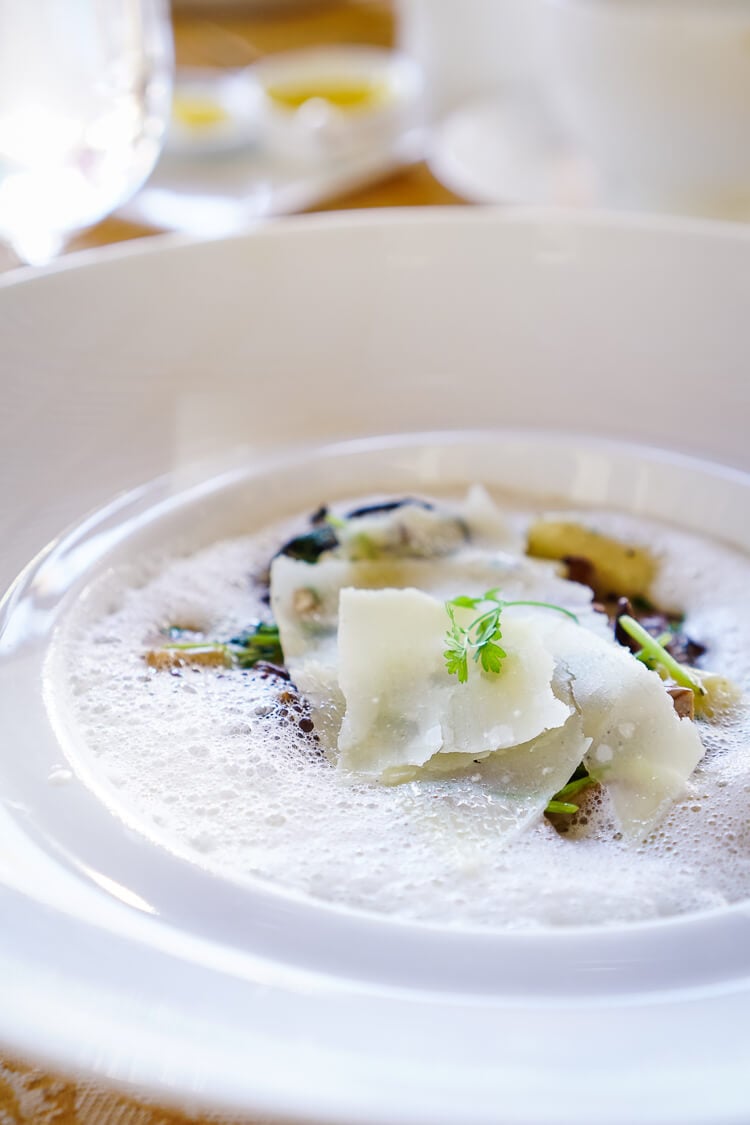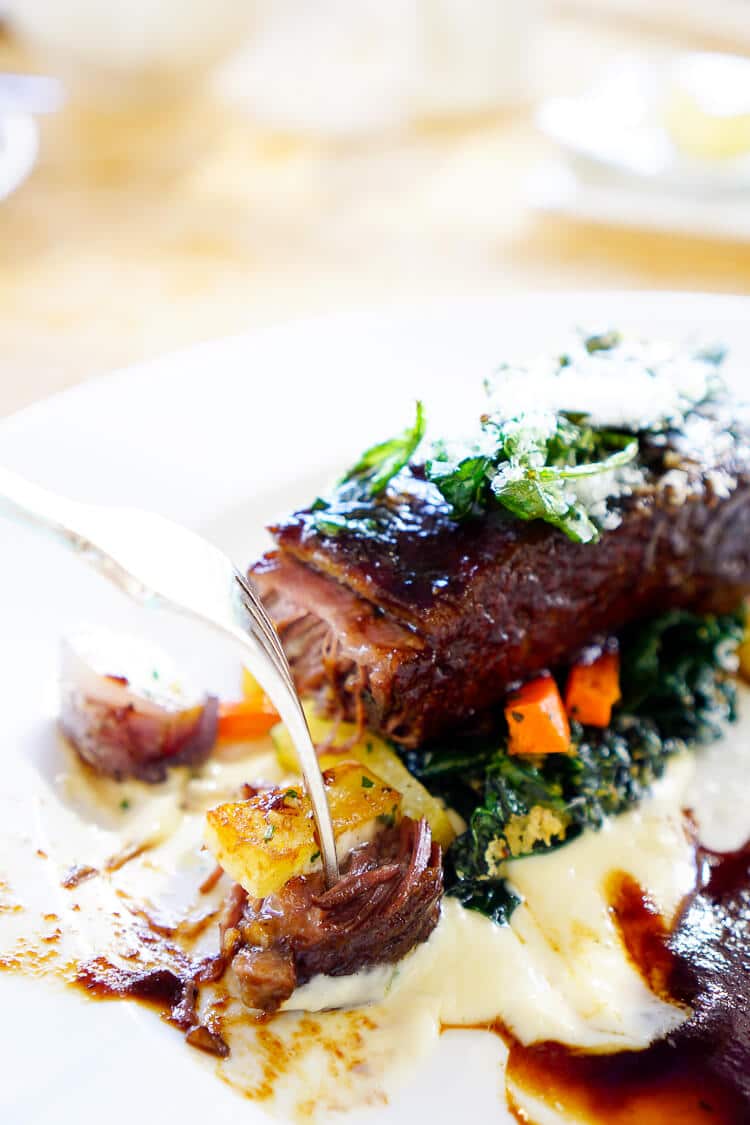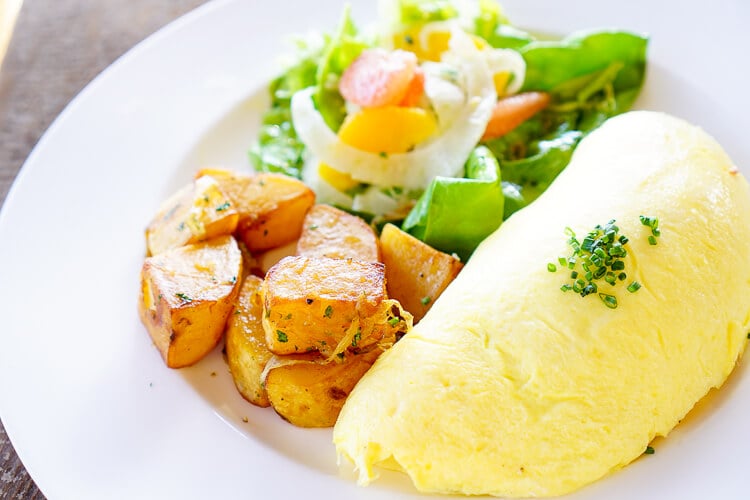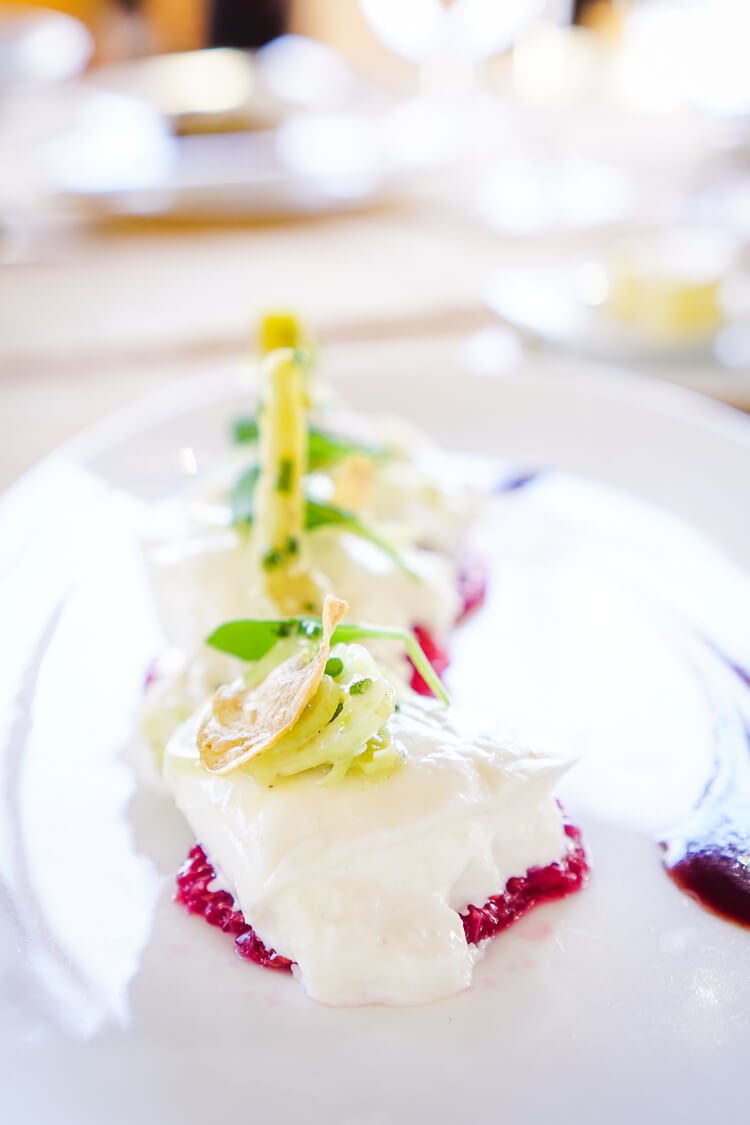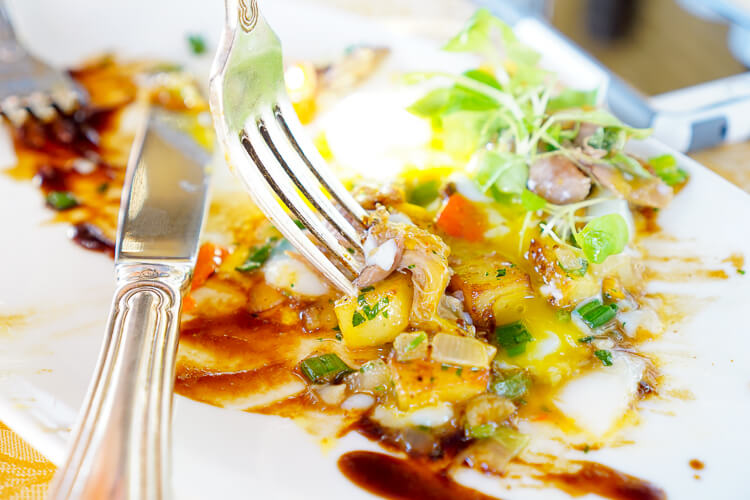 Desserts!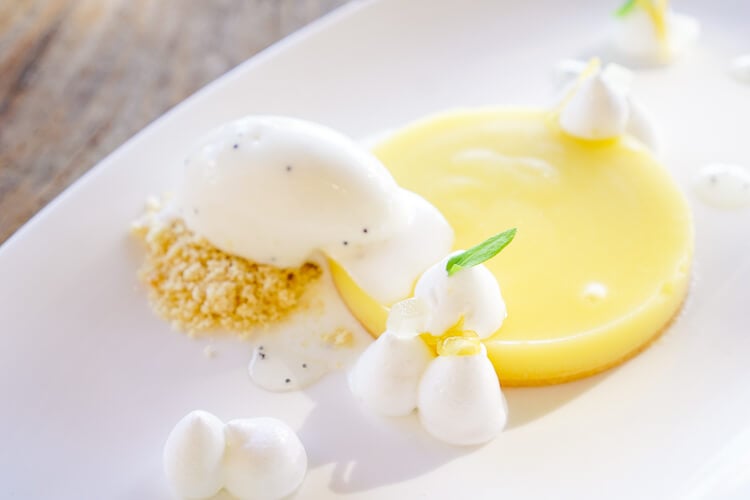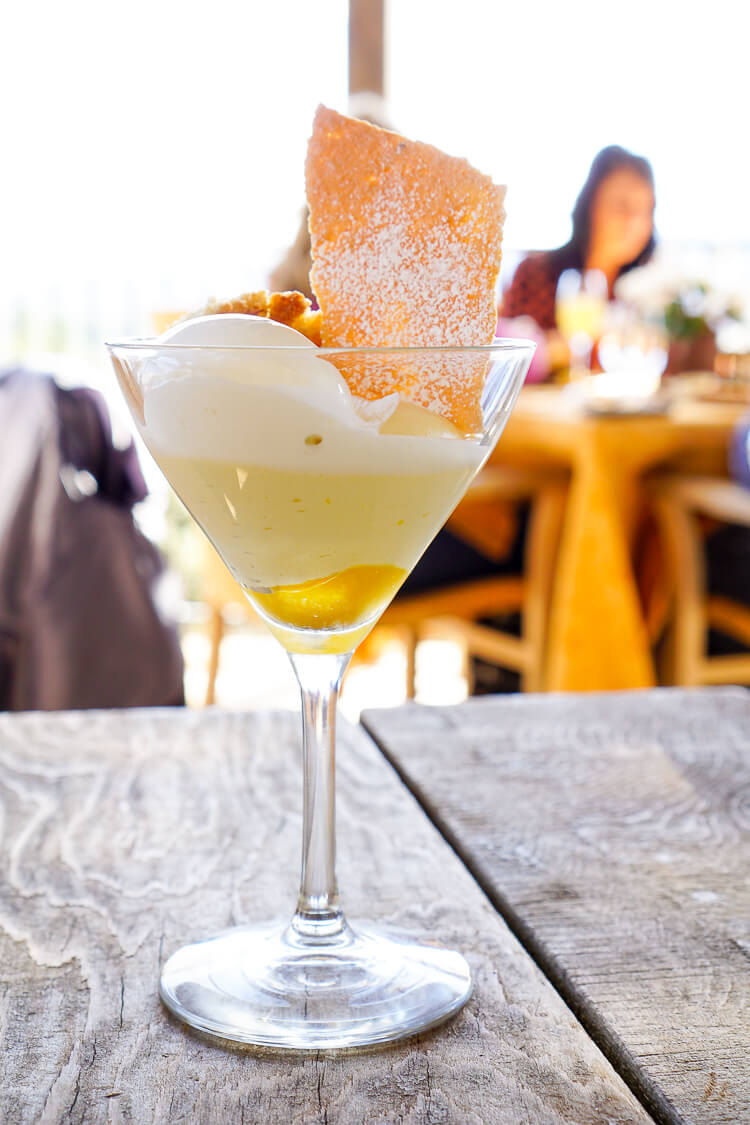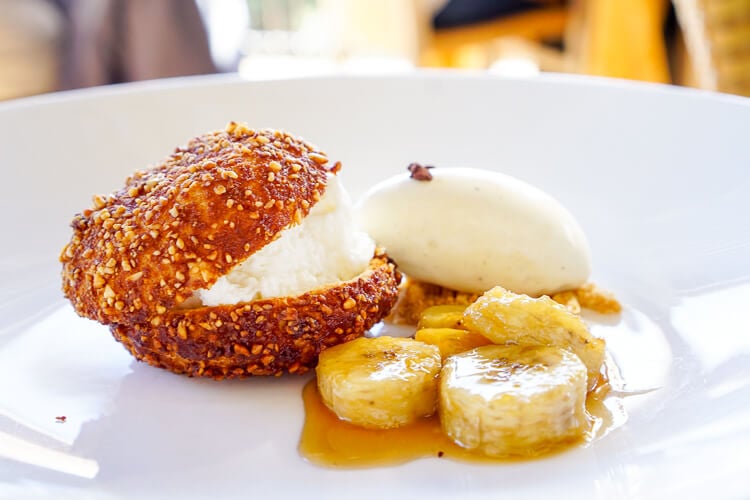 Heritage Eats
Ummm… I can't even tell you how badly I want a Heritage Eats to open up next door to my house! What might look like a chain due to their plaza location and exceptional branding is actually a new eatery opened by friends Ben and Jason. This place is off the hook! Slow cooked meats, clever sides, housemade sauce and drinks that will blow your mind! Homemade bread and locally sourced fruits and vegetables that amplify every bite! Seriously, I could eat at this place every day, especially with all the variety! I got the Banh Mi Dutch Crunch and the Hibiscus Tea – SO GOOD! They also offer salad and rice bowls, soups, and grain-free options! Plus you get an insane amount of food for the price, this place is a MUST when you're in Napa!
Heritage Eats images courtesy of Galdone Photography.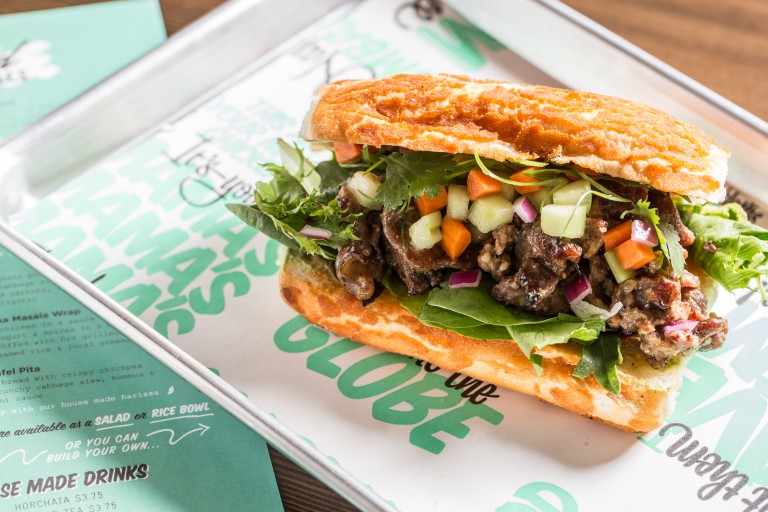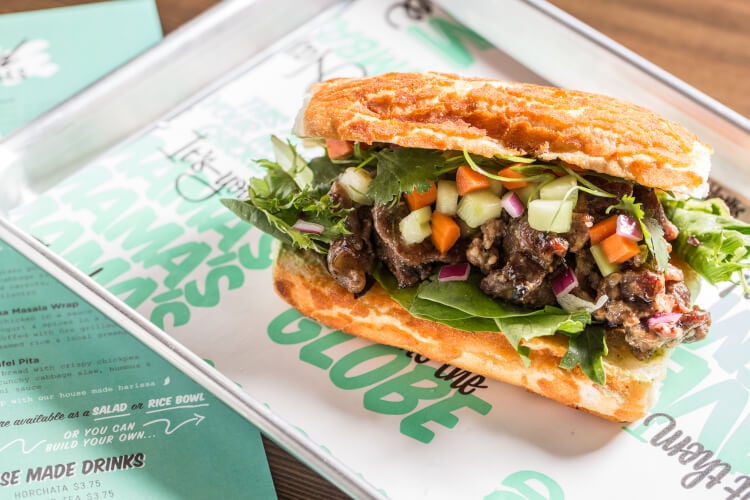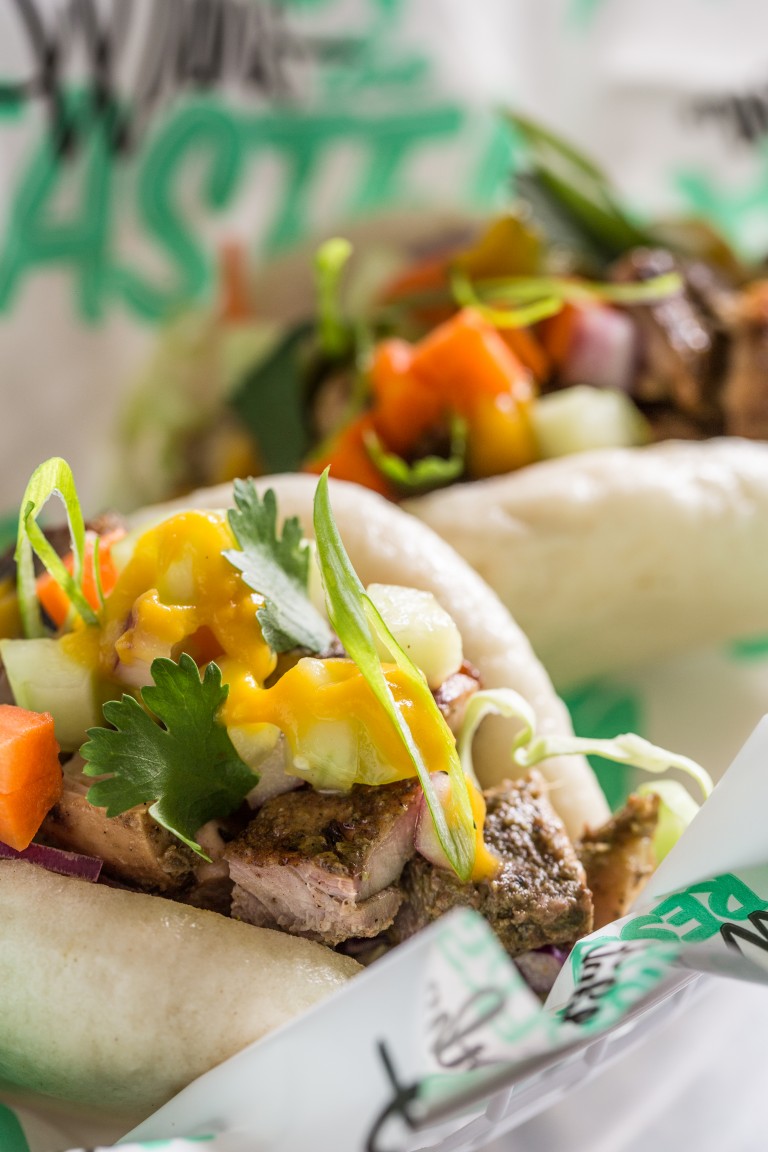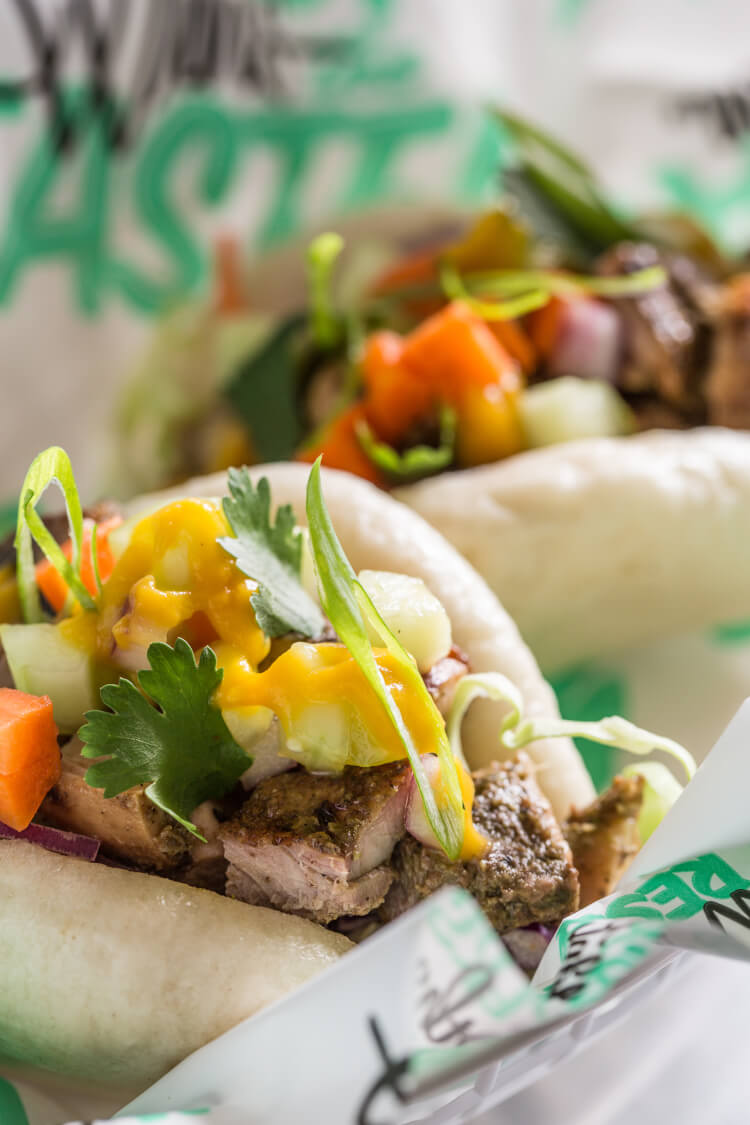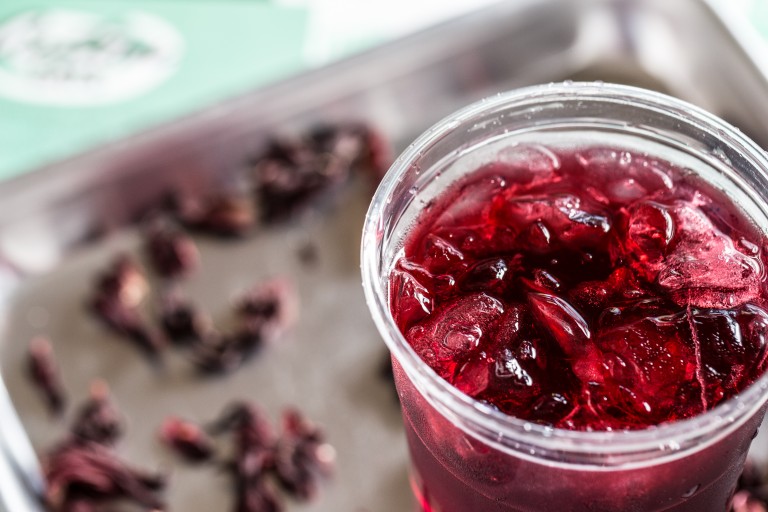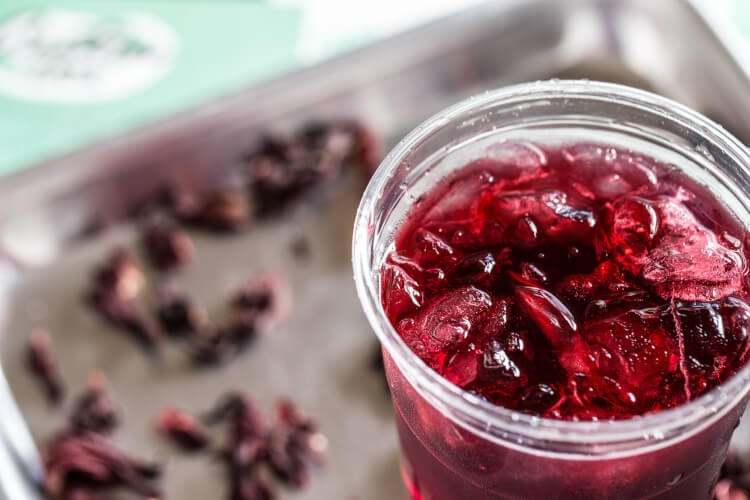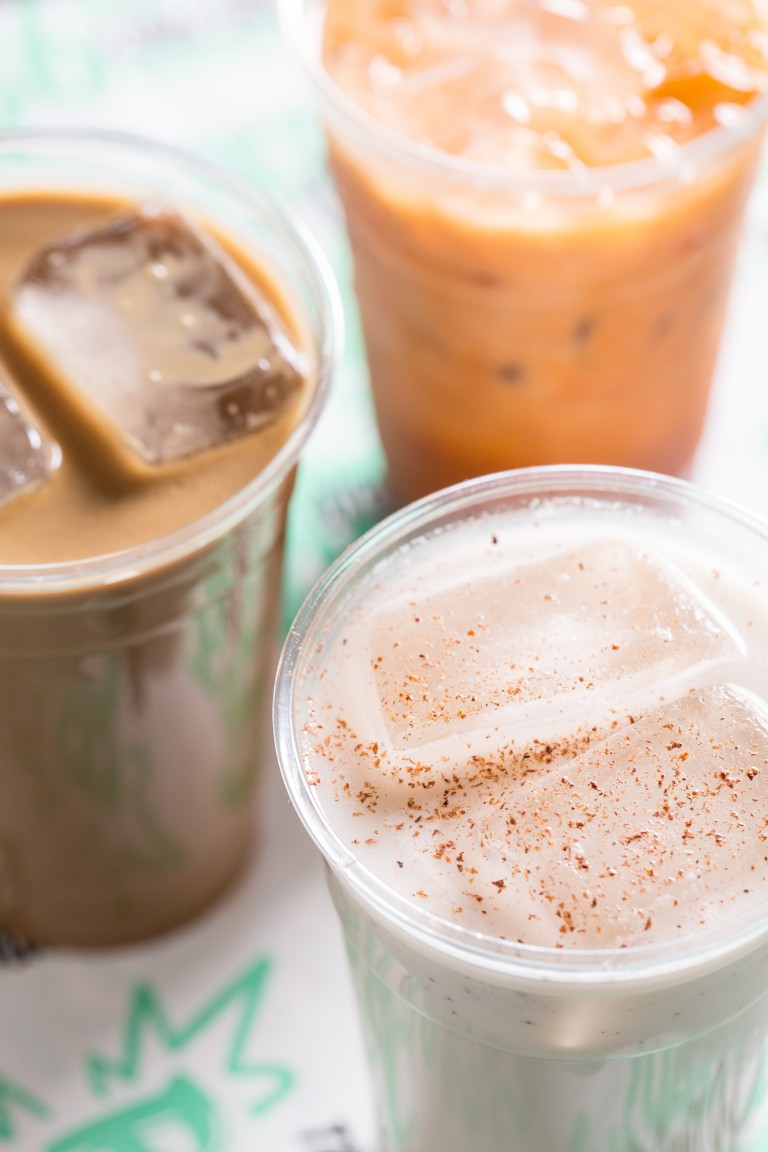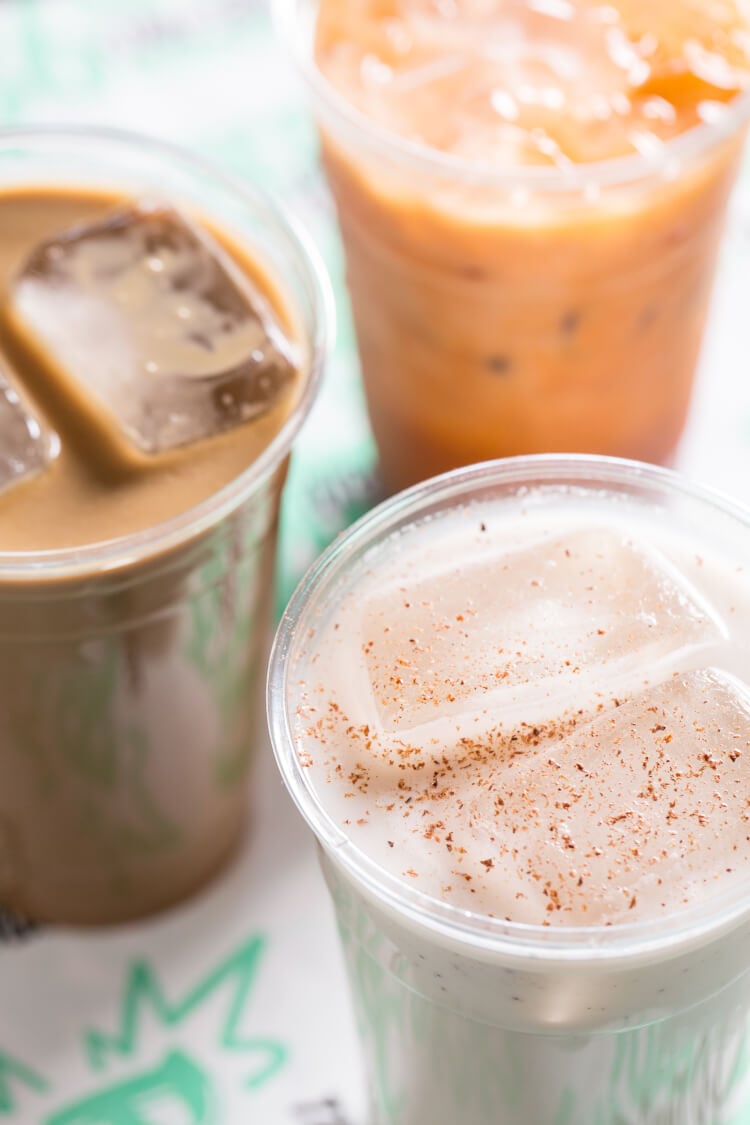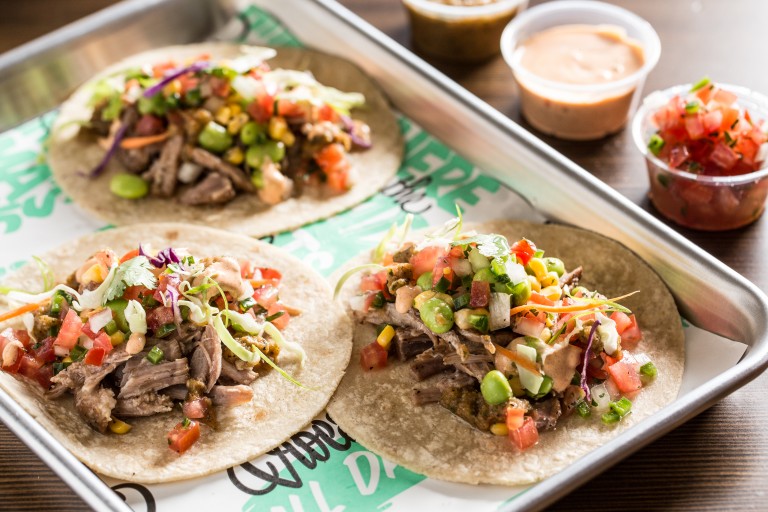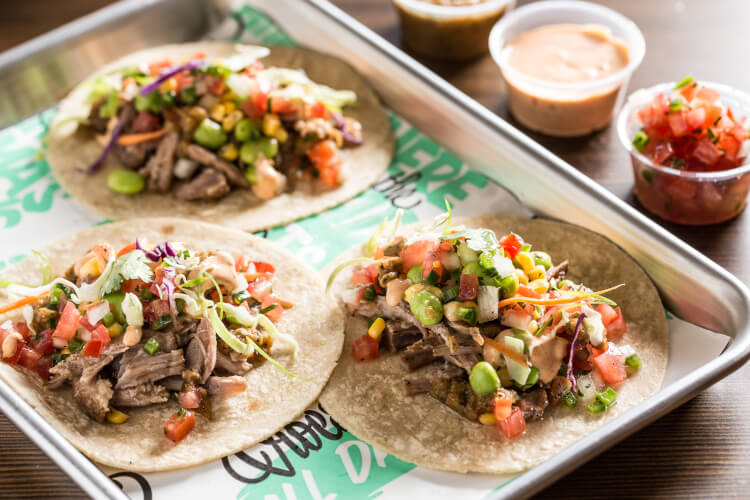 Gott's Roadside
Gott's Roadside has been featured on Diners, Drive-Ins, and Dives and for good reason too! The burgers are crazy good and the fries are what dreams are made of (my dreams anyway)! It's a fun little eatery with a handful of locations. We went to the one outside Oxbow Market and had a blast trying all the crazy delicious menu items! We all got milkshakes and even got adventurous with the Brussels sprouts bites! They have an insane amount of dipping sauce, all of which are amazing! I got the Western Bacon Blue Ring Burger and it was a flavor explosion! Don't forget to order some garlic fries while you're there!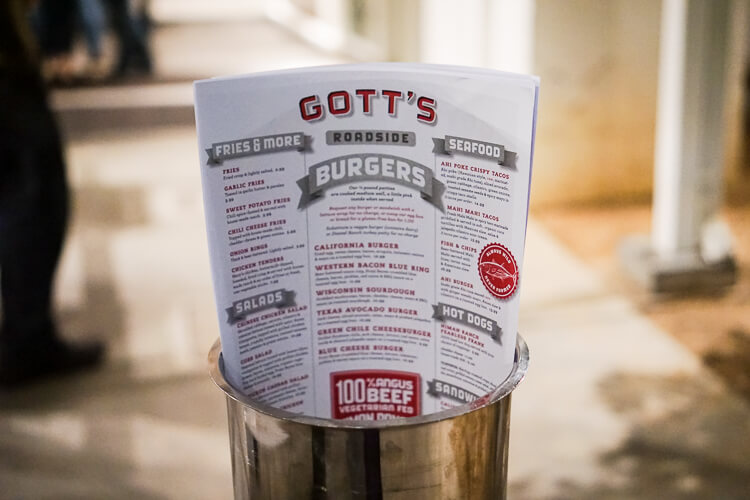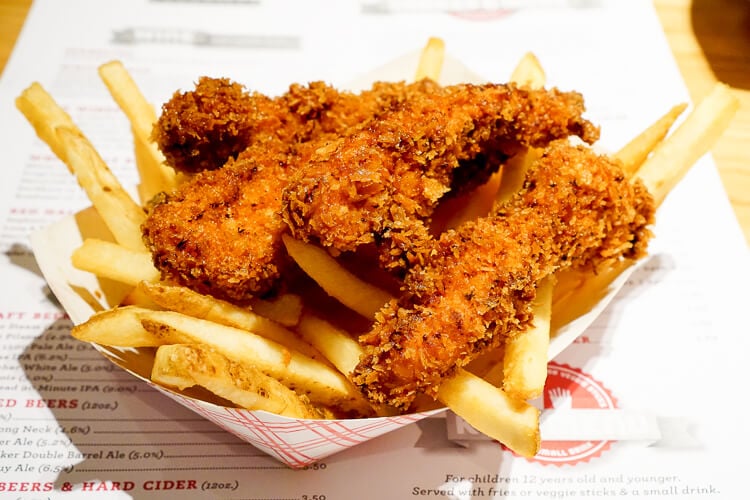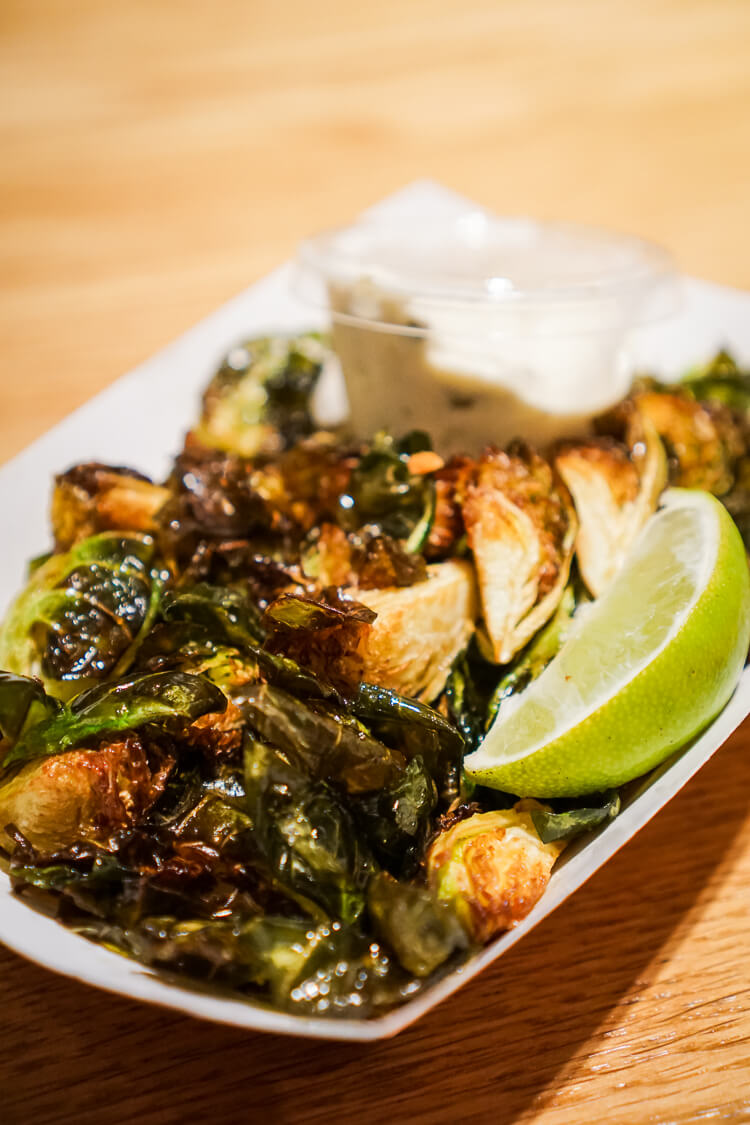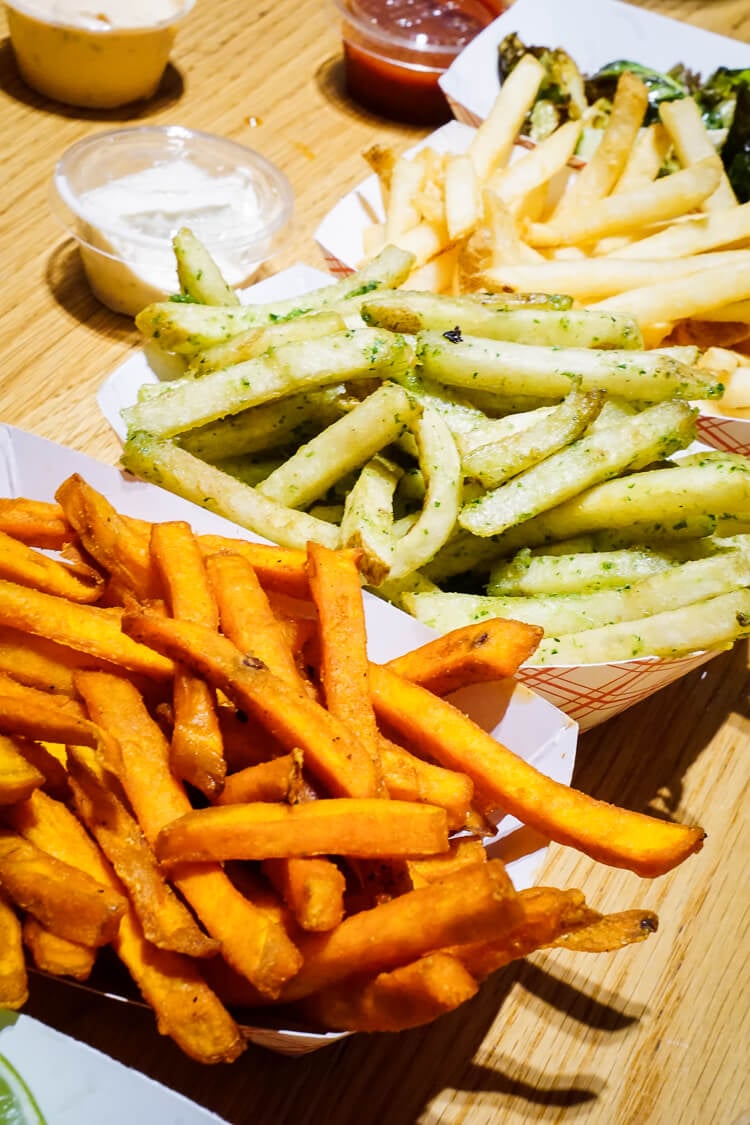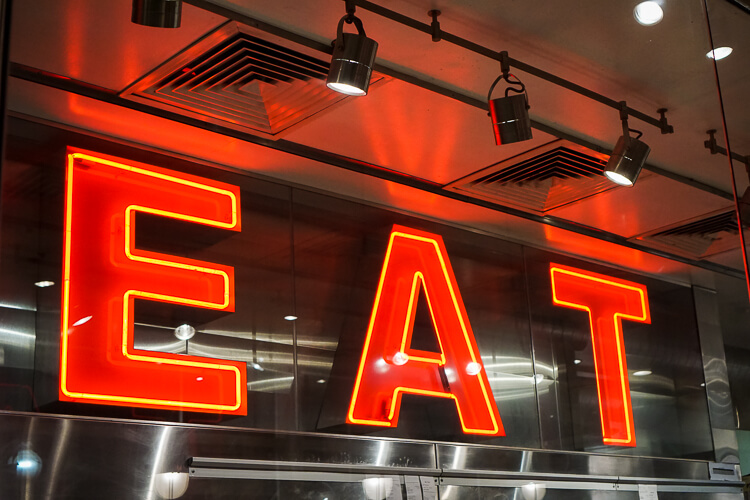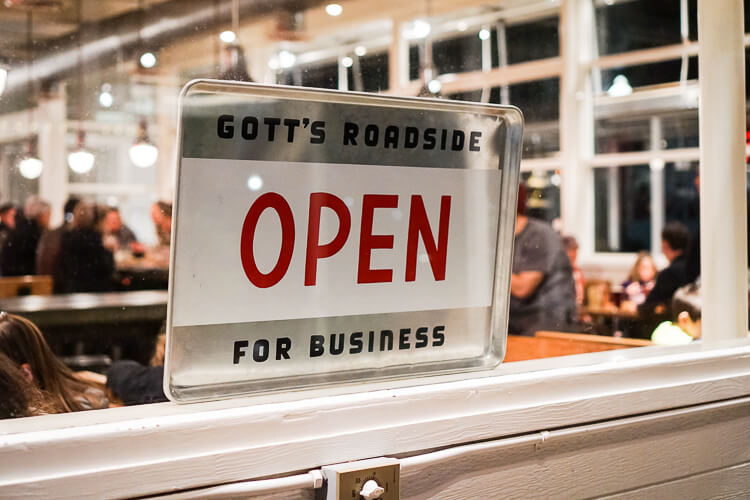 Farmstead at Long Meadow Ranch
Farmstead was our first stop of the trip and it was such a warm welcome to Napa! Everything we ate was incredible, especially the tomato soup, Meyer lemon meringue pie, and the lamb – oh, that lamb! I also got a two of the Cider Smash cocktails and man do I want that recipe – the perfect taste good/feel good cocktail! The girls who got their wines said they were great and are actually ordering more bottles now that they're home from the trip! This place is the bar for farm to table dining, everything was so fresh and flavorful and you could even see into the kitchen. The atmosphere is modern and comfortable and a place where you can definitely relax with friends for hours over some really great food!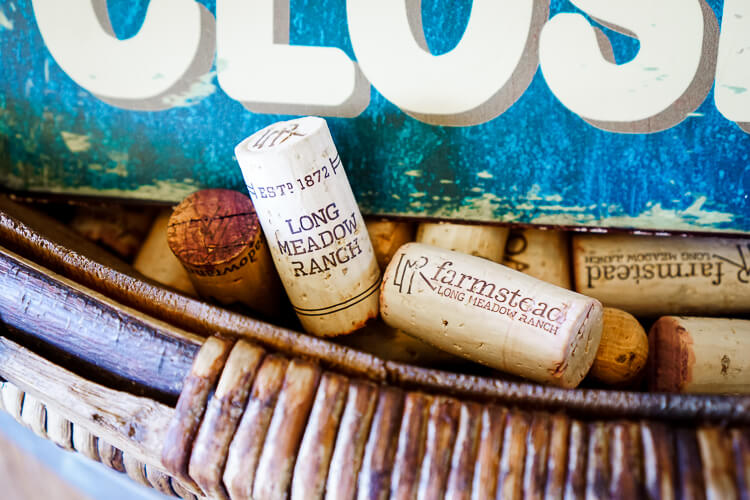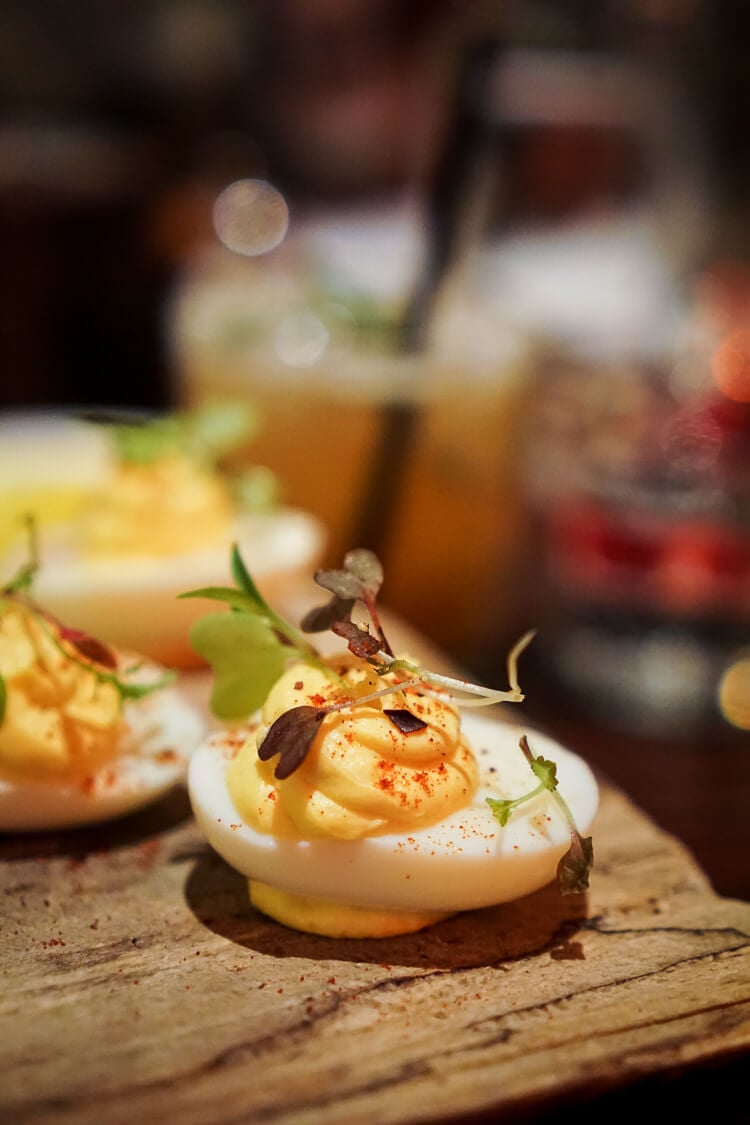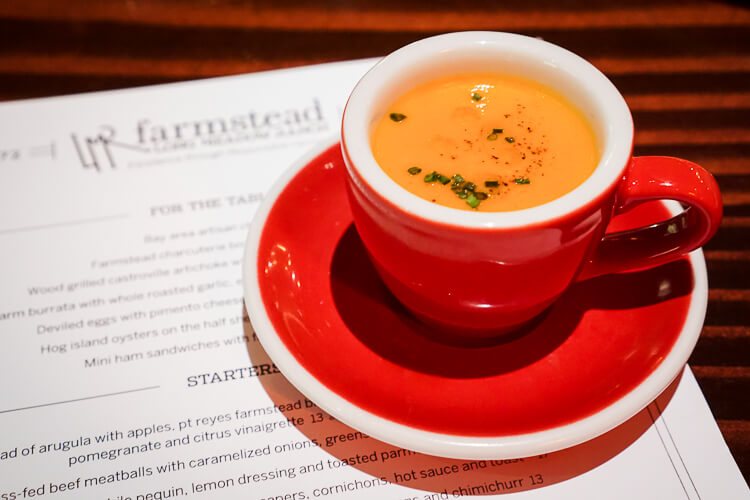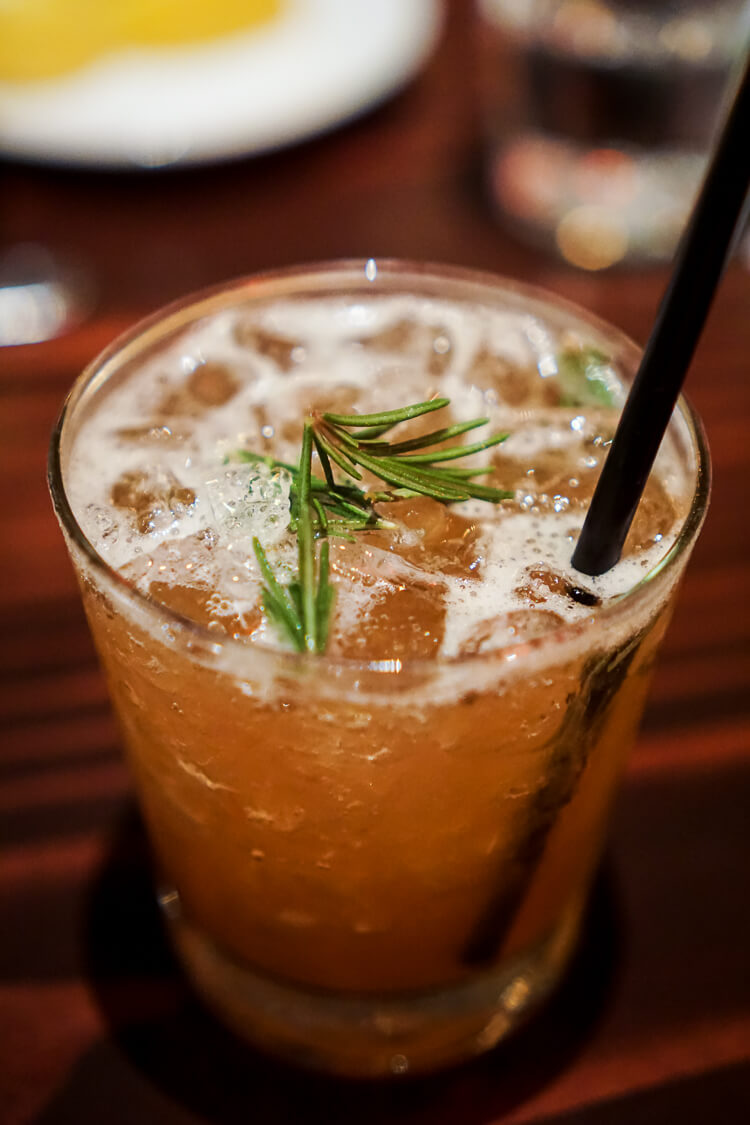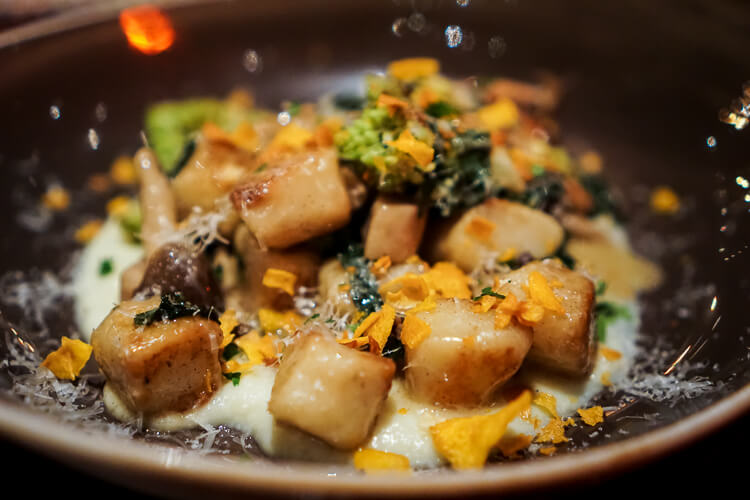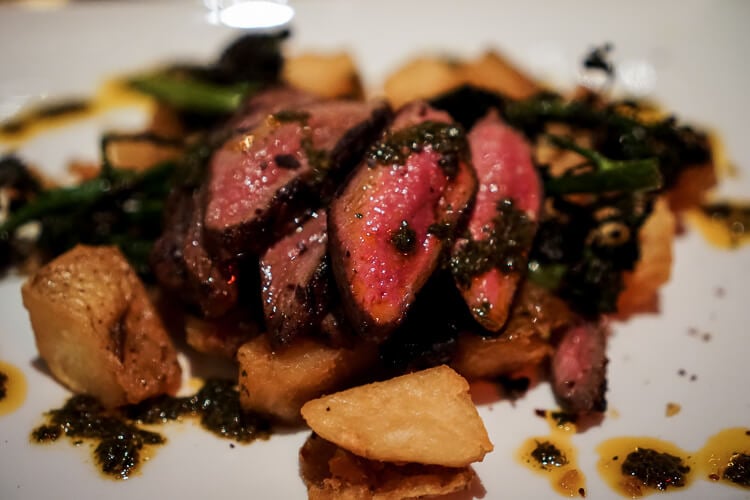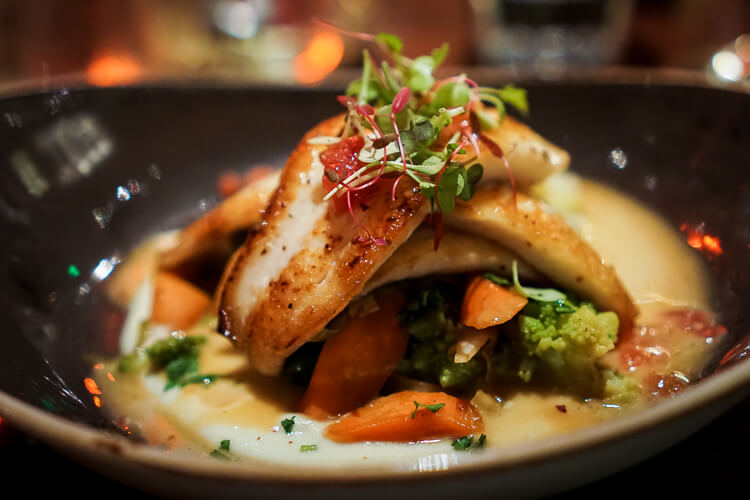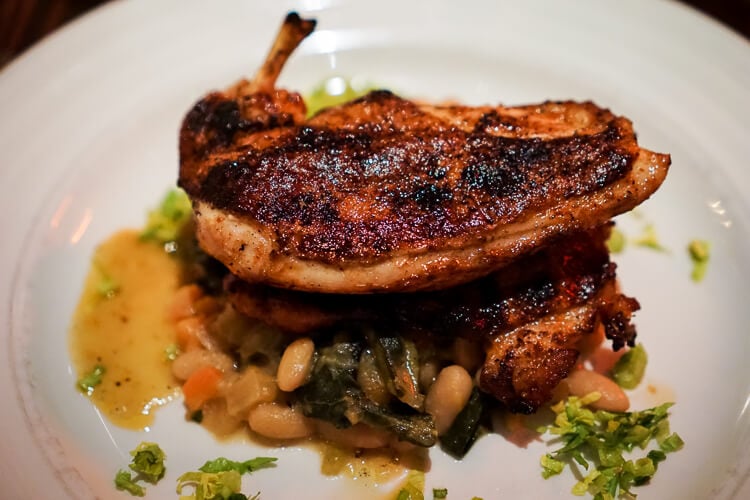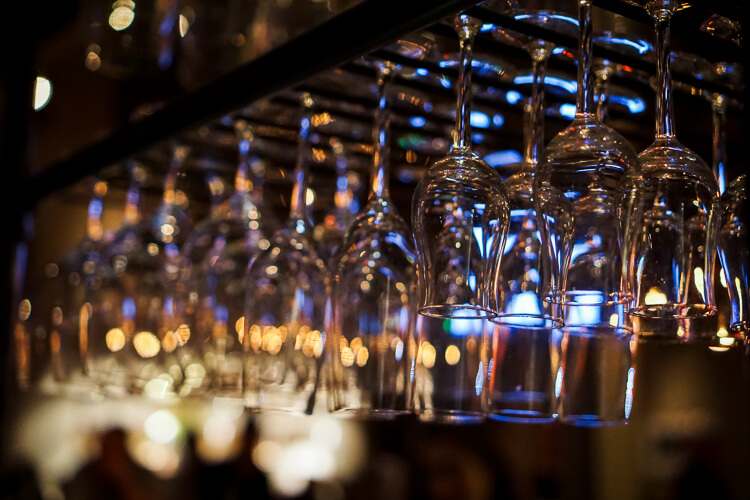 Three Twins Ice Cream
Three Twins knows how to do ice cream! We went to the one in Oxbow Market and loved choosing from the of selection of flavors! I got the Banana Nut Confetti with the Rasberry Sorbet – Great combo!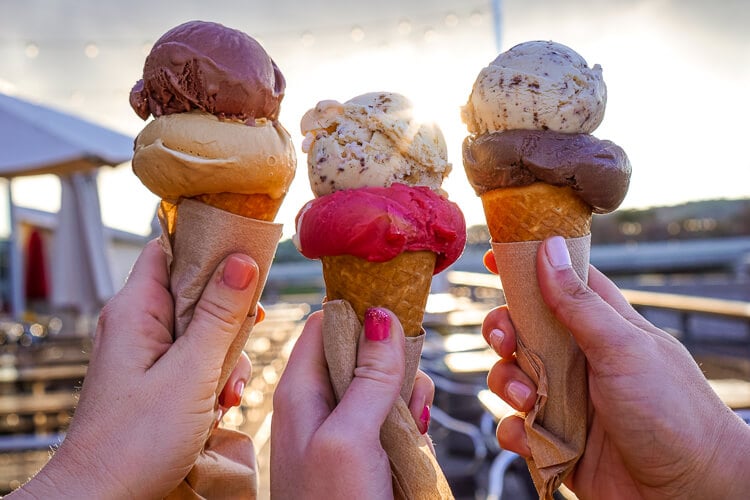 The Grill at Meadowood
The Grill at Meadowood is a great place for lunch! A creative menu that still serves up some of the classics like burgers, in the most refined of ways. Not to mention the amazing juices and elixirs! The food is plated beautifully and you're going to LOVE the scallops and wild mushroom flatbread! A beautiful and light atmosphere makes it the perfect lunchtime escape, driving up you'll feel more like you're in the Pacific Northwest than Napa, it's like this little secluded area set apart from the hustle and bustle of the valley!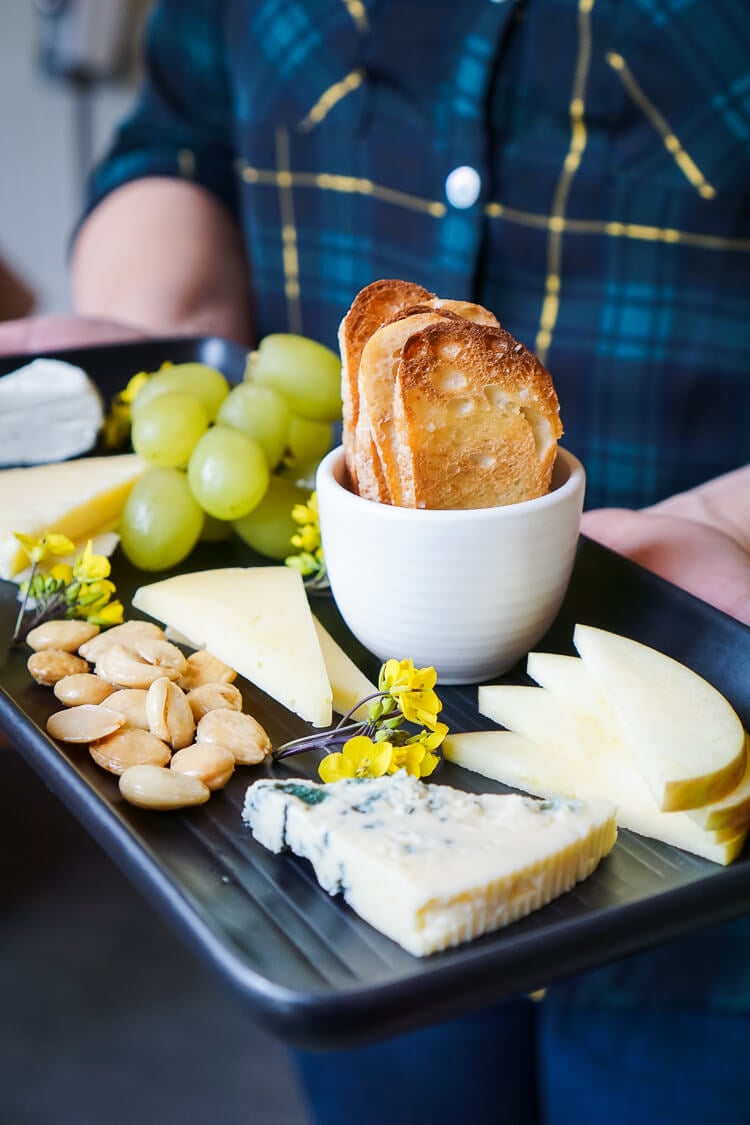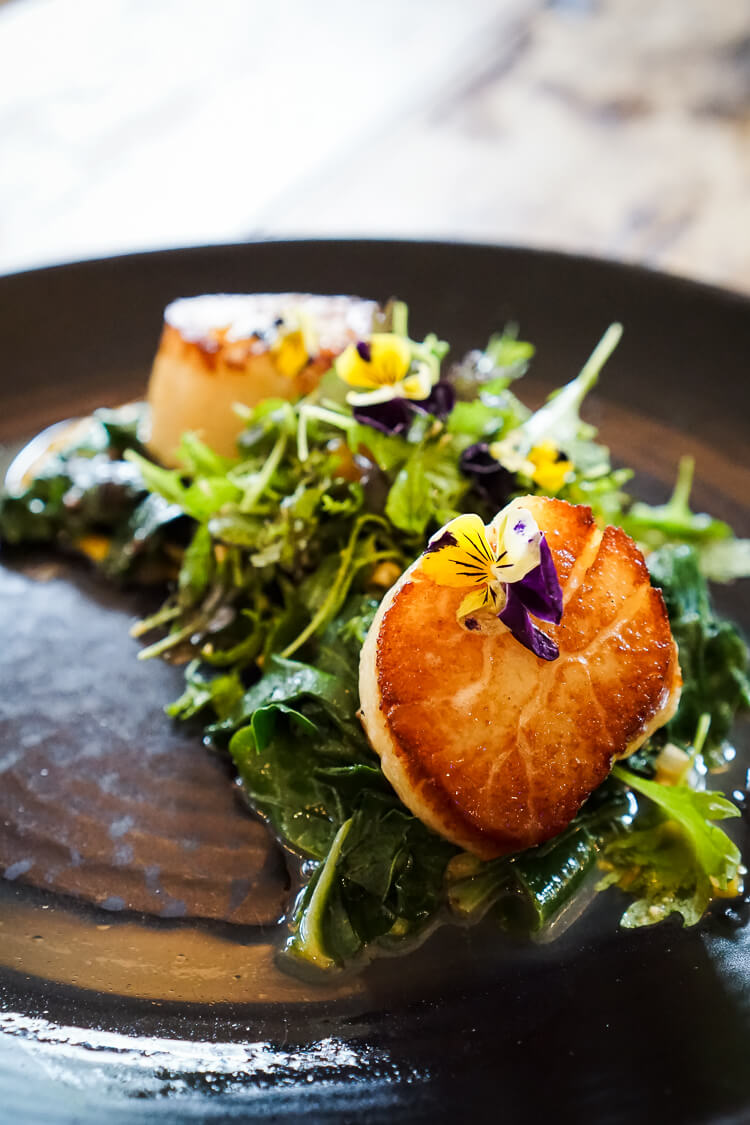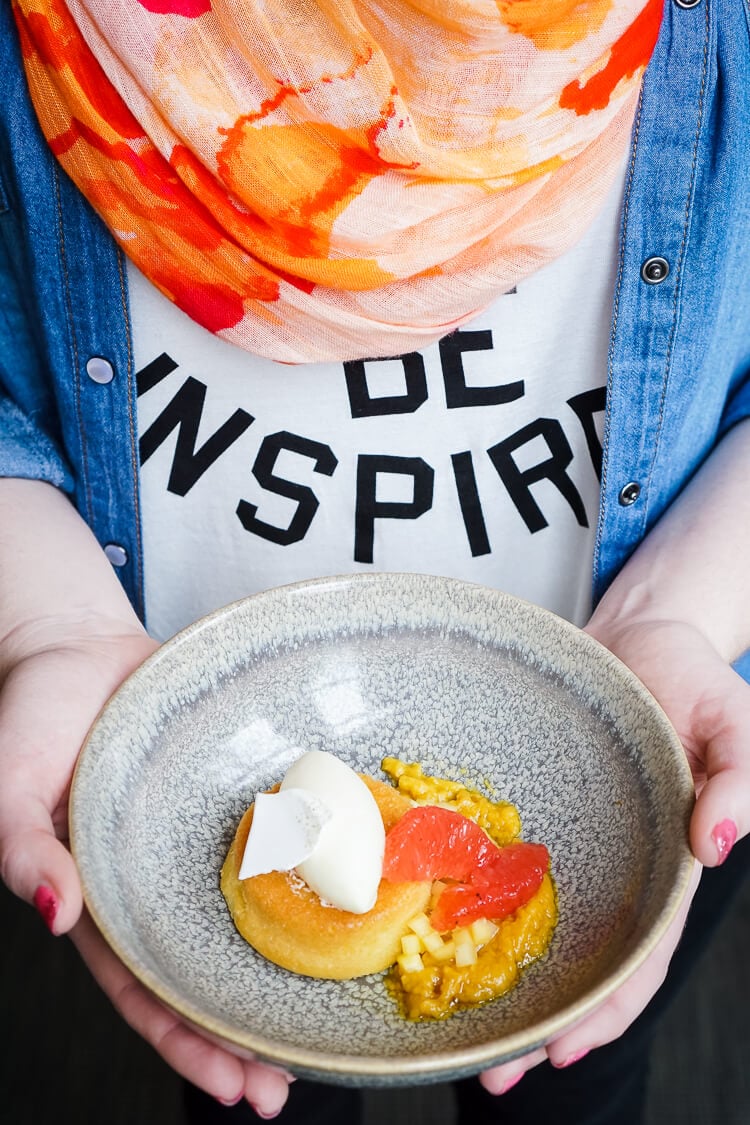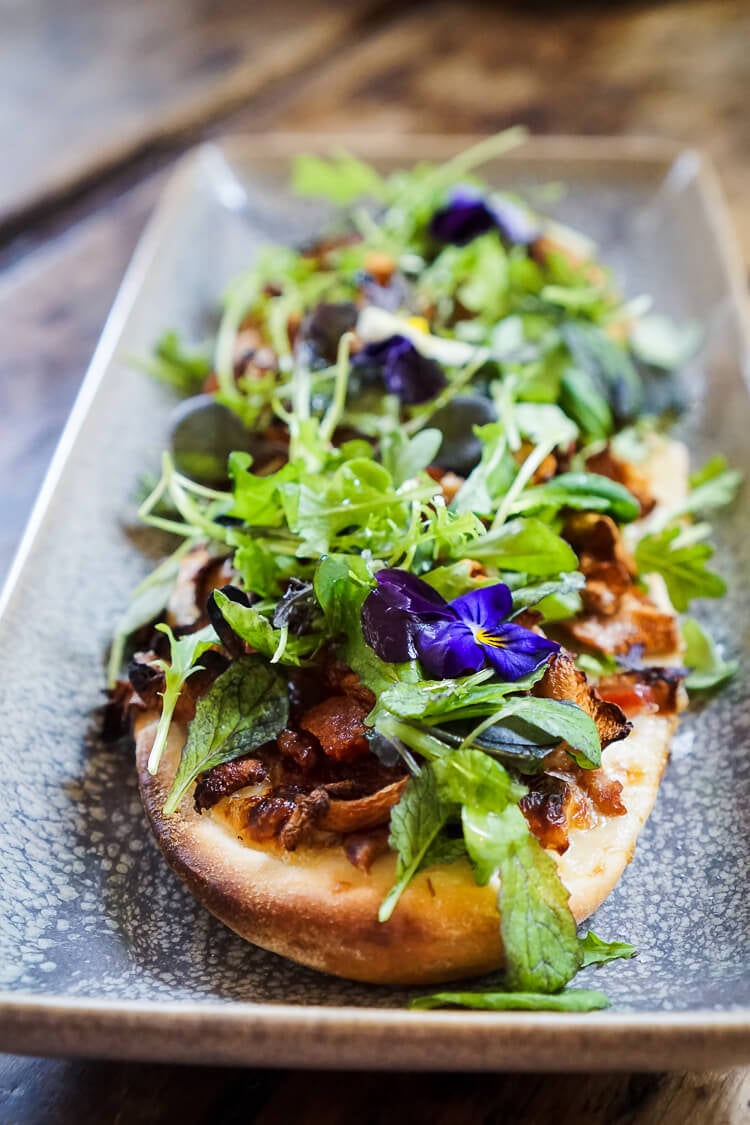 Napa Valley Wine Train
You would think that food on a train wouldn't be great, but when it comes to the Napa Valley Wine Train, you'd be wrong – it's delicious! Everything is prepared to order on the train. The meats are perfectly cooked, the salad is fresh, and the desserts are classic. Not a wine fan, they have tons of great mocktails, sodas, and juices. Plus how can you beat a moving view of the valley while you enjoy your meal and make some new friends!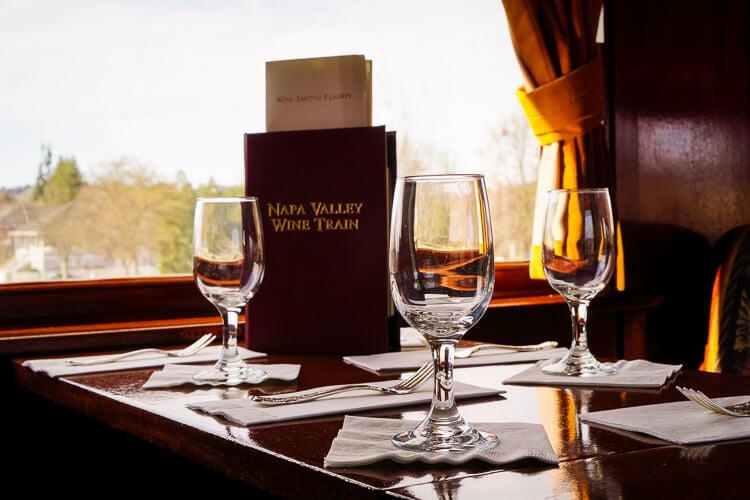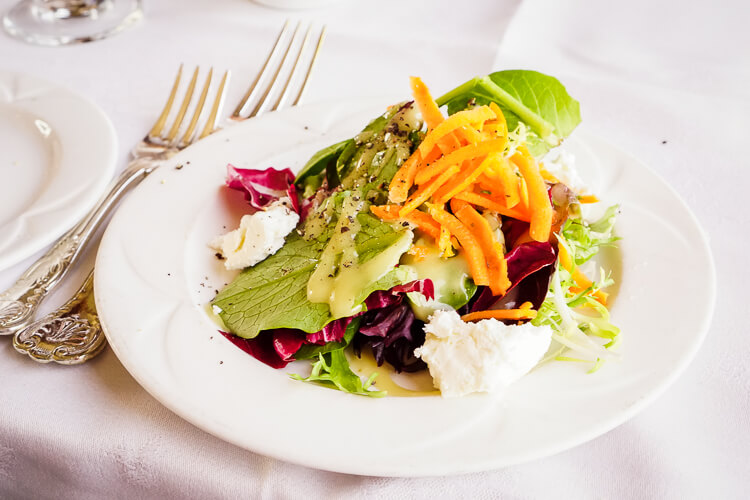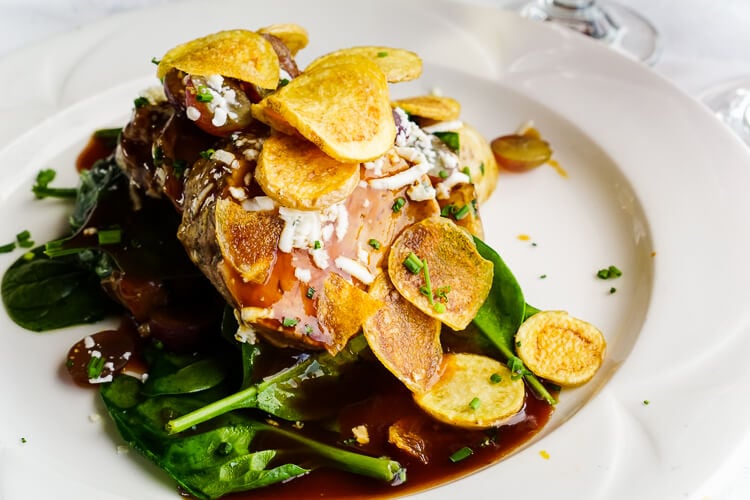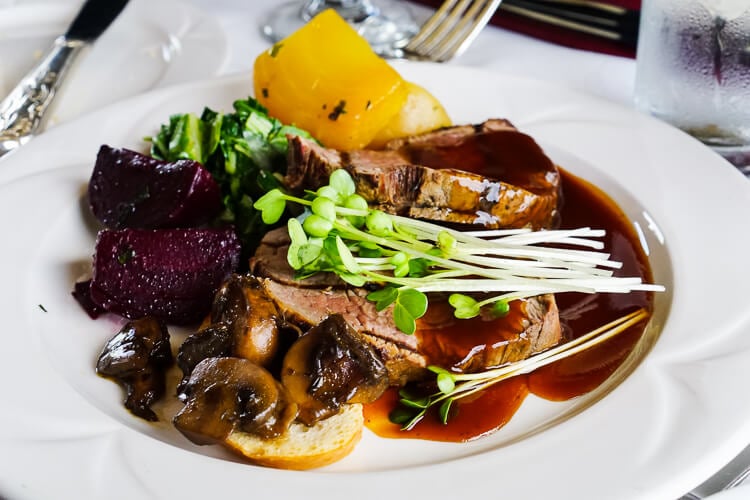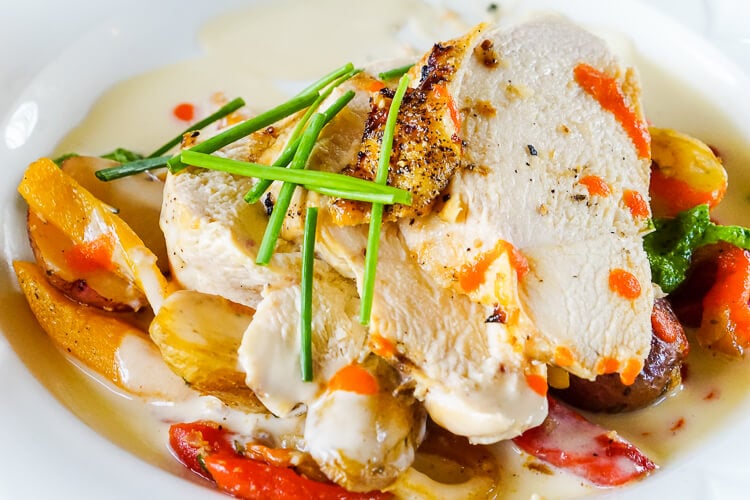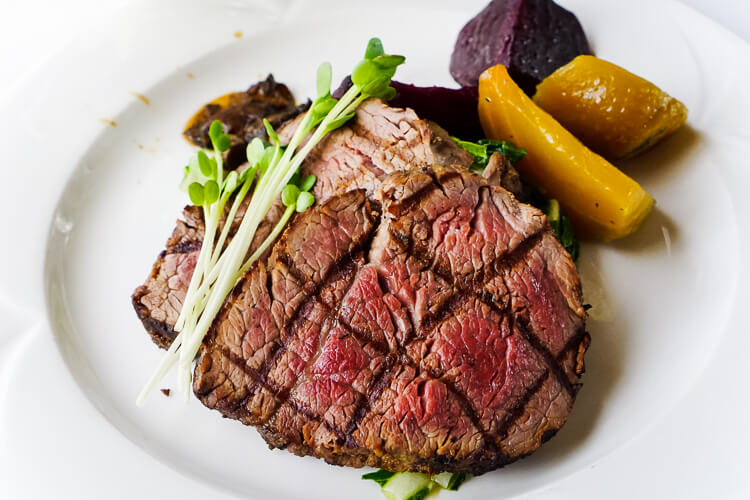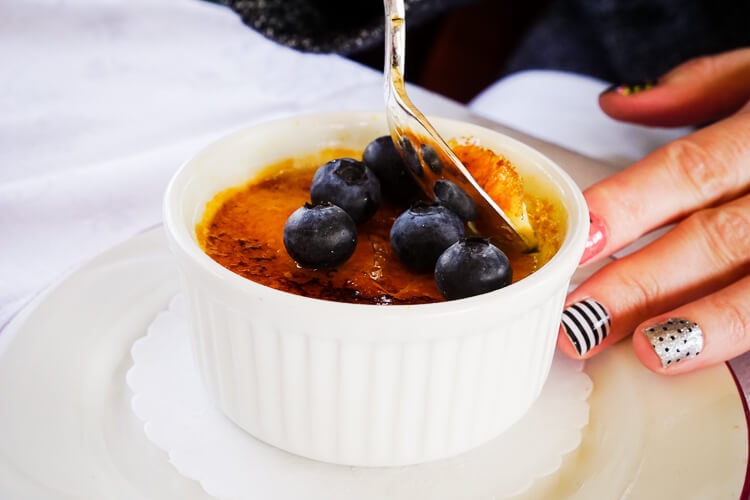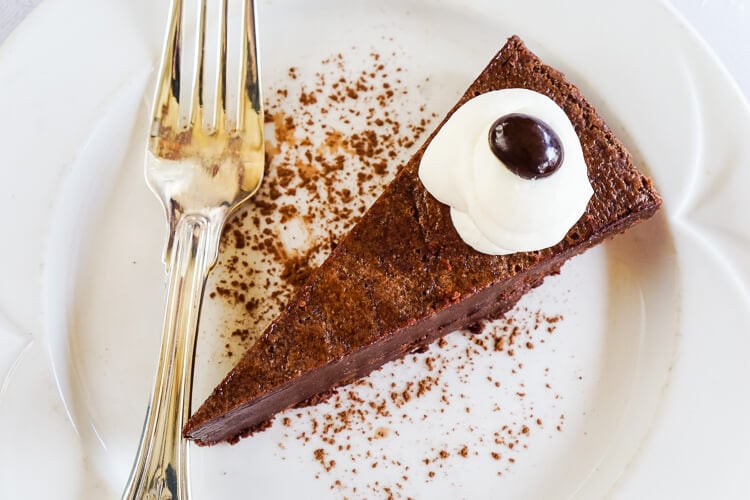 Make Reservations!
Silverado Resort | 1600 Atlas Peak Road, Napa Valley, California 94558 | 707.257.0200
Calistoga Spa Hot Springs | 1006 Washington Street, Calistoga, California 94515 | 866.822.5772
Napa Valley Wine Train | 1275 McKinstry Street, Napa, California 94559 | 800.427.4124
Three Twins Ice Cream | 610 & 644 First Street Napa, California 94559 | 707.257.TWIN
The Grill at Meadowood | 900 Meadowood Lane, St. Helena, California 94574 | 877.963.3646
Farmstead at Long Meadow Ranch | 738 Main Street, St. Helena, California 94574 | 707.963.4555
Gott's Roadside | 644 First Street, Napa, California 94559 | 707.326.1000
Heritage Eats | 3824 Bel Aire Plz, Napa, California 94559 | 707.226.3287