This Yoda Soda Float recipe is a simple and fun addition to any Star Wars themed party or movie night!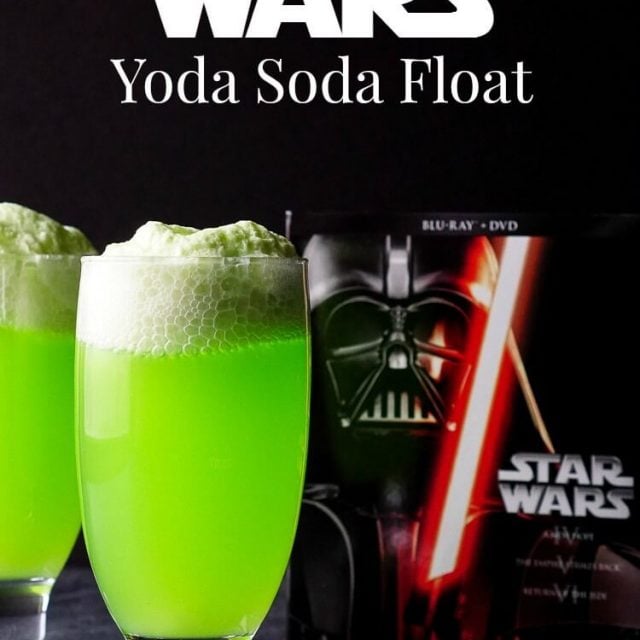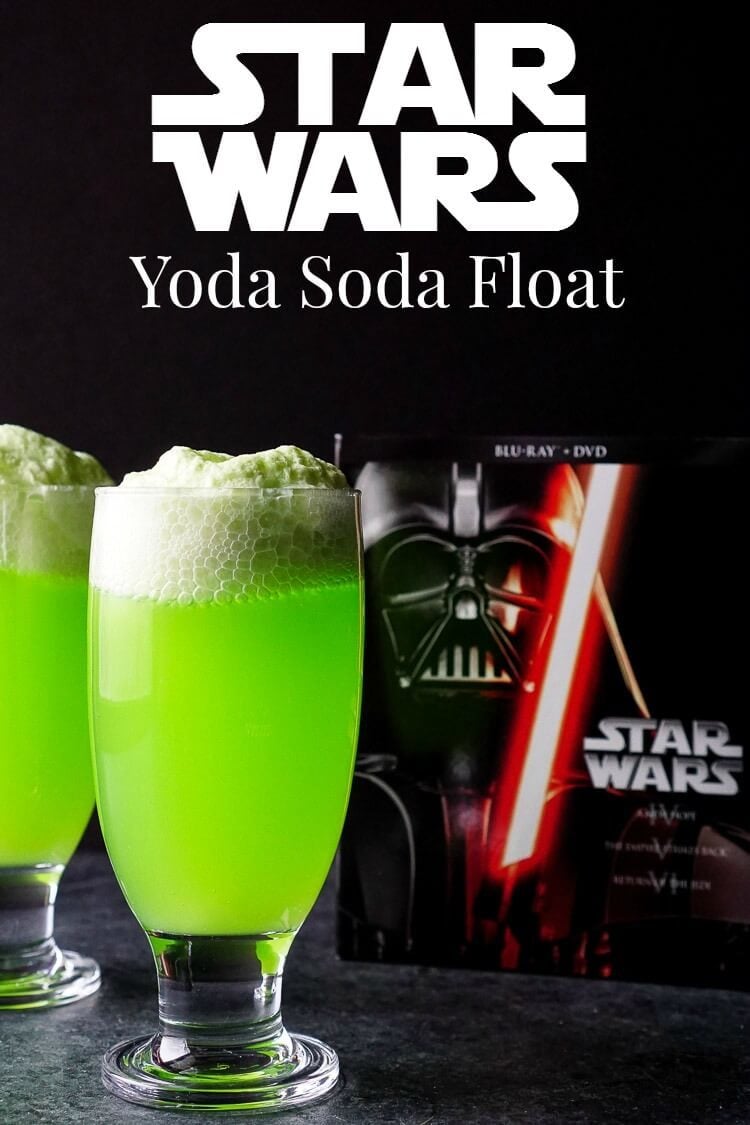 This Yoda Soda Float recipe is a simple and fun addition to any Star Wars themed party or movie night!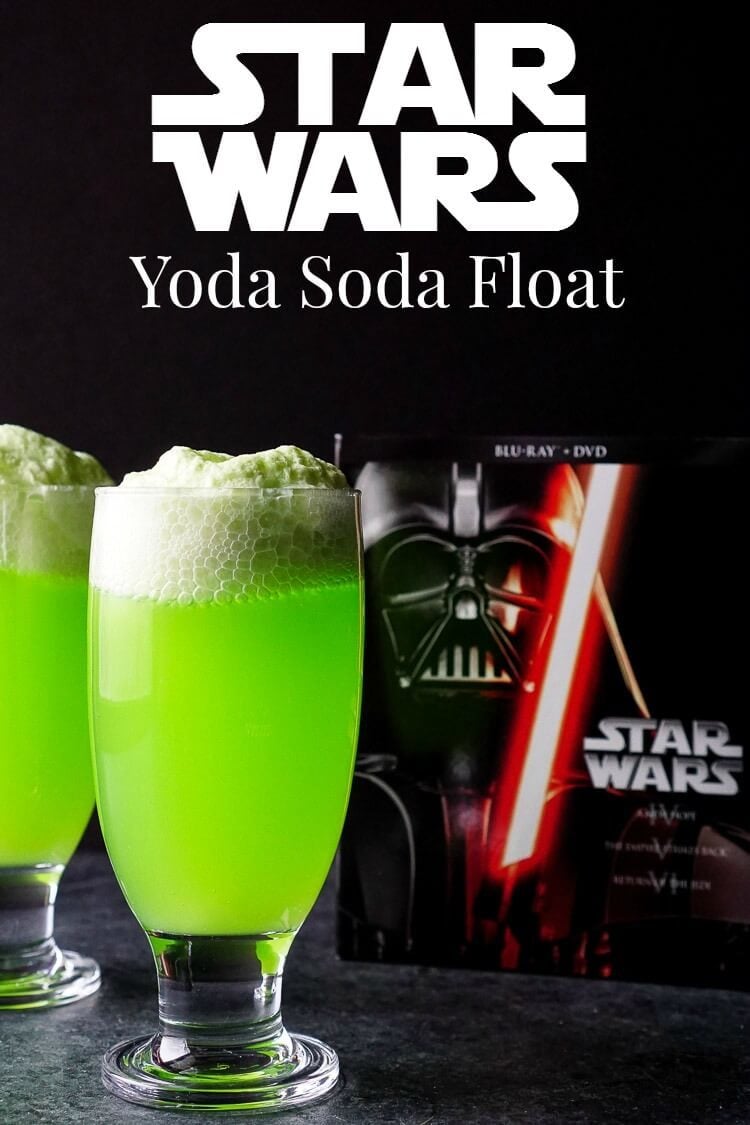 Yoda Soda Float
We all have amnesia. Nothing you can do about it. From about the age of five and back the best you can hope to remember are vague sounds, smells, feelings, and the occasional clear fragment that exists in your mind, in a space, unassigned to any part of the linear narrative that is your life.
For me, one of these fragments is sitting on my dad's lap on the couch and him pointing to the TV and telling me "That's Captain Han Solo, and he's in carbonite." That's where Star Wars sits for me, a long time ago in a galaxy far far away.
I never knew a world without Luke, Leia, and Han. I watched the movies, read the books, played the video games and was prepared to duel, to the death if need be, anyone foolish enough to think Star Trek the superior saga. My dad was even kind enough to let me play with his vintage collection growing up. I knew how rare a Blue Snaggletooth was before I could do long division.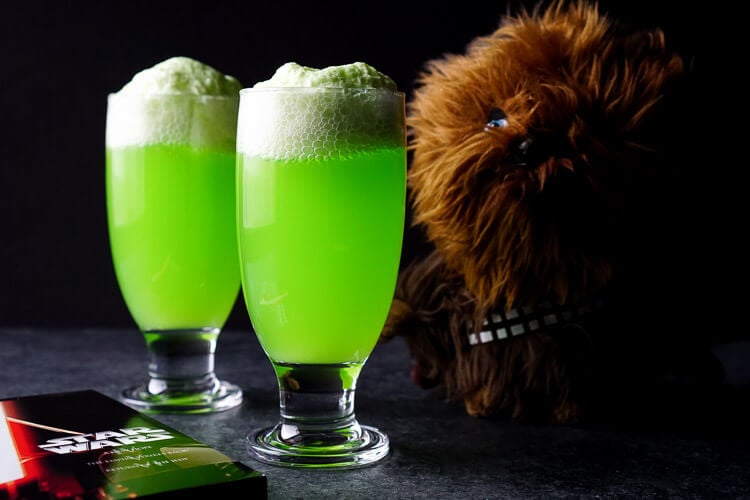 Now after returning from a packed theater for the 10 pm premiere showing of Episode VII, I can confirm that Star Wars lives on. Now it's not a carbon copy of what I grew up with but that's kind of what makes Star Wars great. Since its inception, George Lucas' brainchild has spawned several wholly different waves of fans.
I grew up on the original trilogy but if you are any younger than me the prequels were what you called Star Wars. Slightly younger than that and maybe you know Star Wars as the Clone Wars or Rebels animated series, and as you read this there is a whole new generation of kids who are watching The Force Awakens and imprinting on Rey and Finn to make their connection to the Star Wars universe.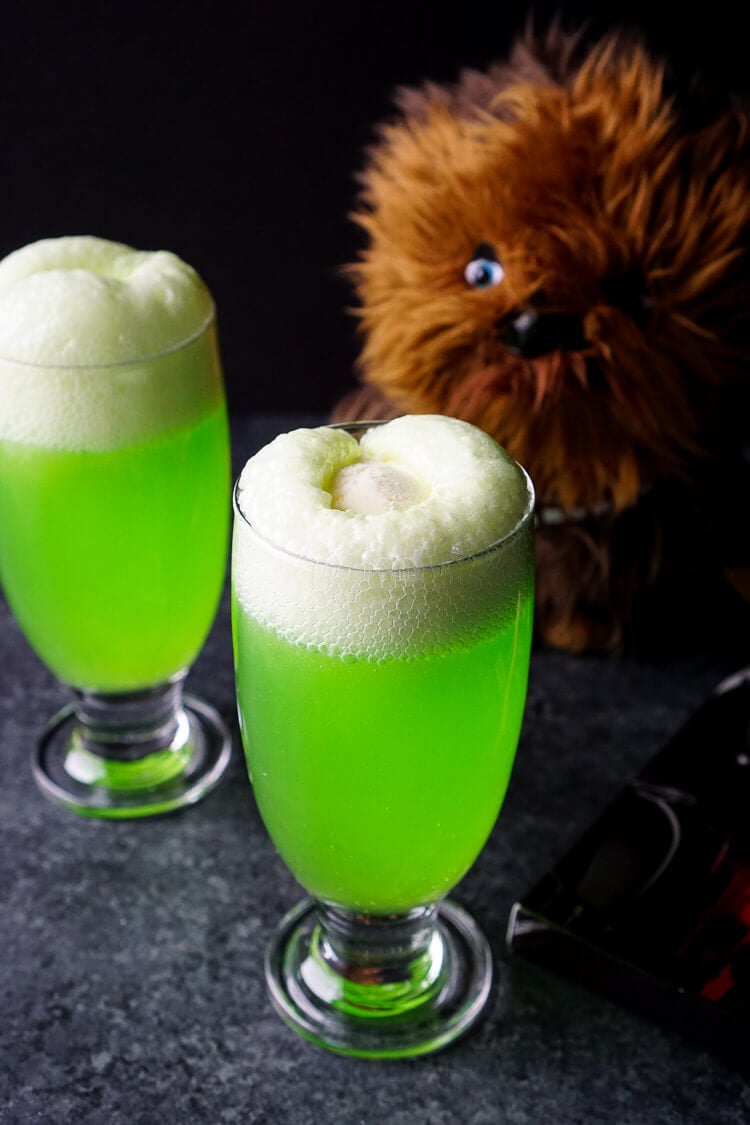 Taking all of that into consideration, I've seen a lot of people talking about rewatching the movies before seeing the new one, in the proper viewing order. I've got a novel idea, don't watch any of them. Go to the movies and just enjoy it as is.
You'll remember enough, and besides, you get three paragraphs of exposition before the movie anyway. If you're new to the franchise, get the full experience of what Star Wars is for the first time on the big screen, and if you're an old die hard, the nostalgia is going to be just that much more intense if the other movies aren't fresh in your head.
Oh, and did you see our awesome premiere shirts? We got them from Snorg Tees. And check out the super simple Yoda Soda Float recipe below!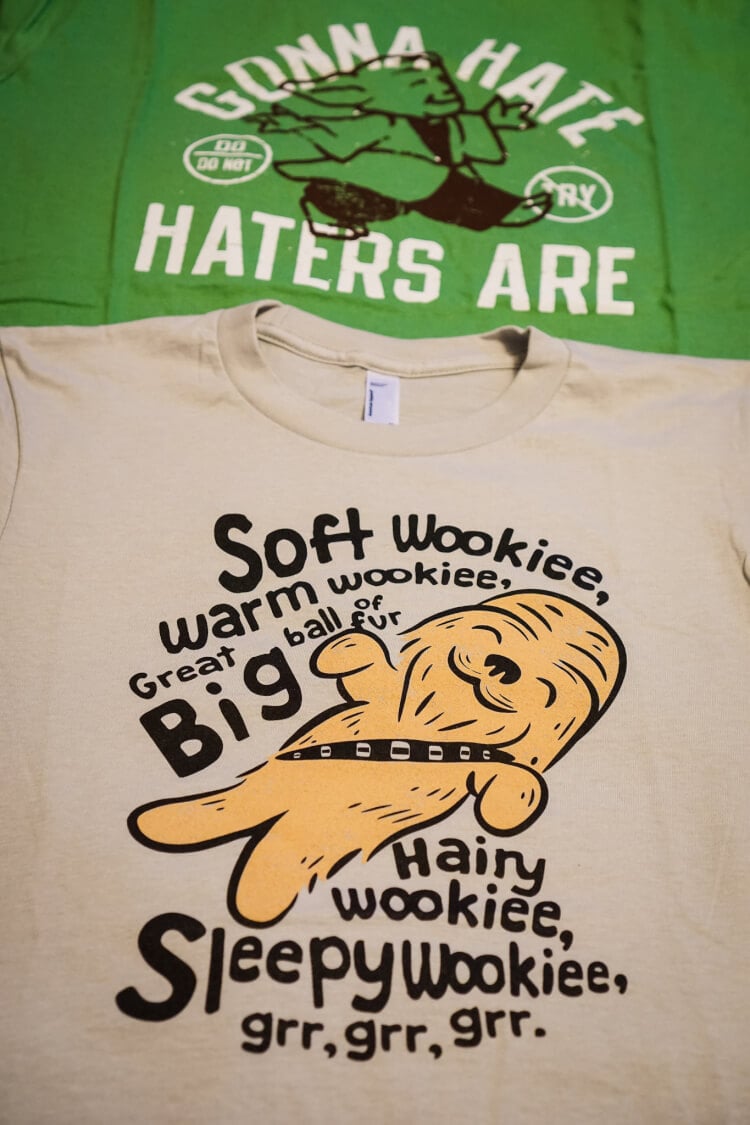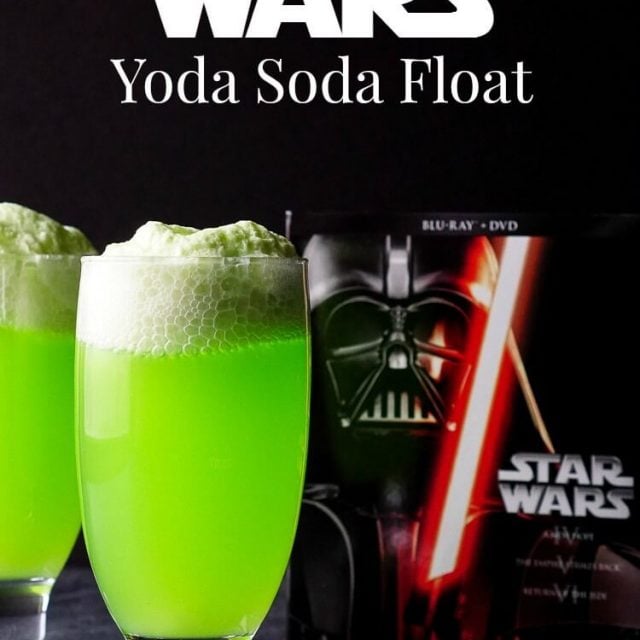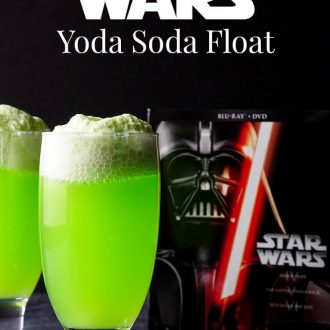 Yoda Soda Float
This Yoda Soda Float recipe is a simple and fun addition to any Star Wars themed party or movie night!
Instructions
Add soda to glass and top with ice cream.

You could also use a soda like Sierra Mist and use green food dye.
Nutrition
Calories: 229kcal | Carbohydrates: 39g | Protein: 2g | Fat: 7g | Saturated Fat: 4g | Cholesterol: 29mg | Sodium: 75mg | Potassium: 131mg | Sugar: 37g | Vitamin A: 280IU | Calcium: 84mg
Reader Interactions
Share your thoughts!
Love this recipe? Share your thoughts with me below and leave a review! And don't forget to connect on your favorite social platform below!