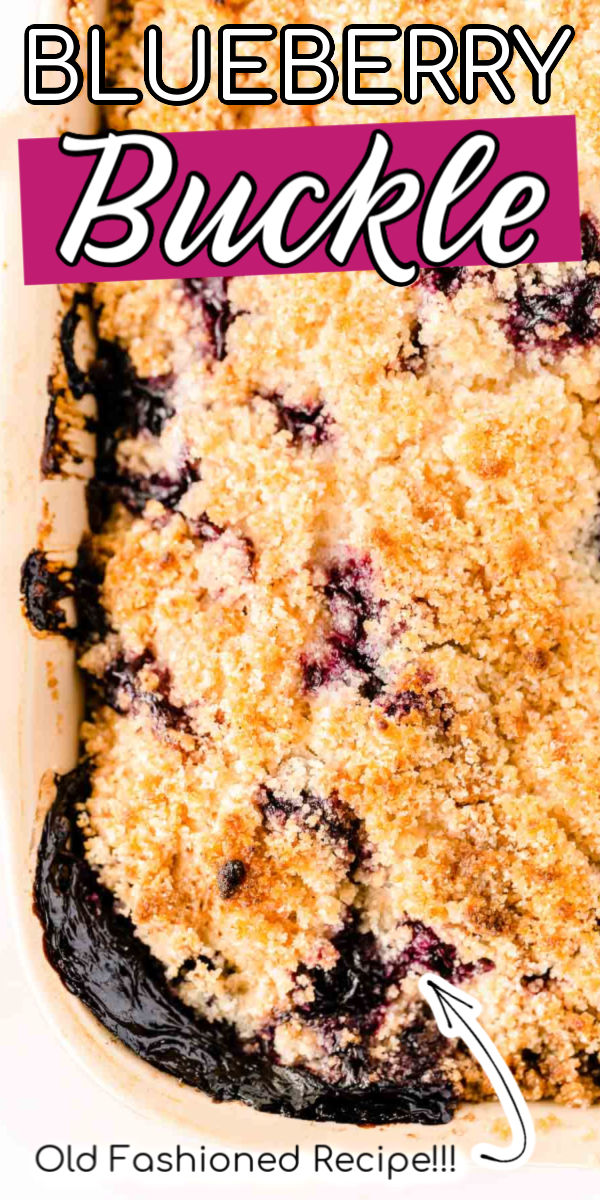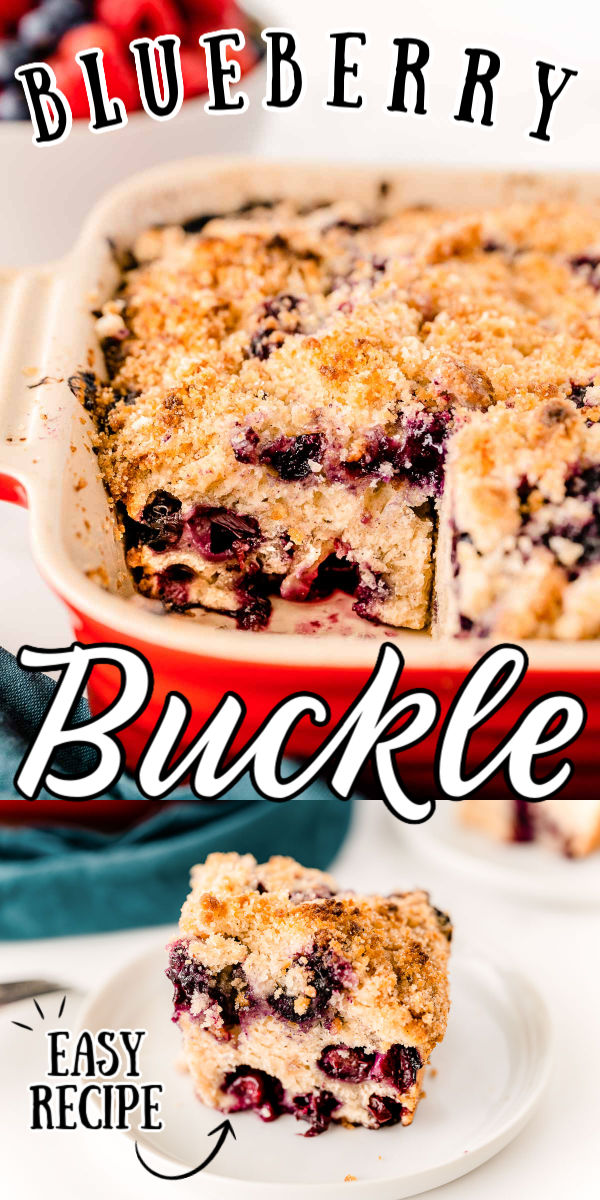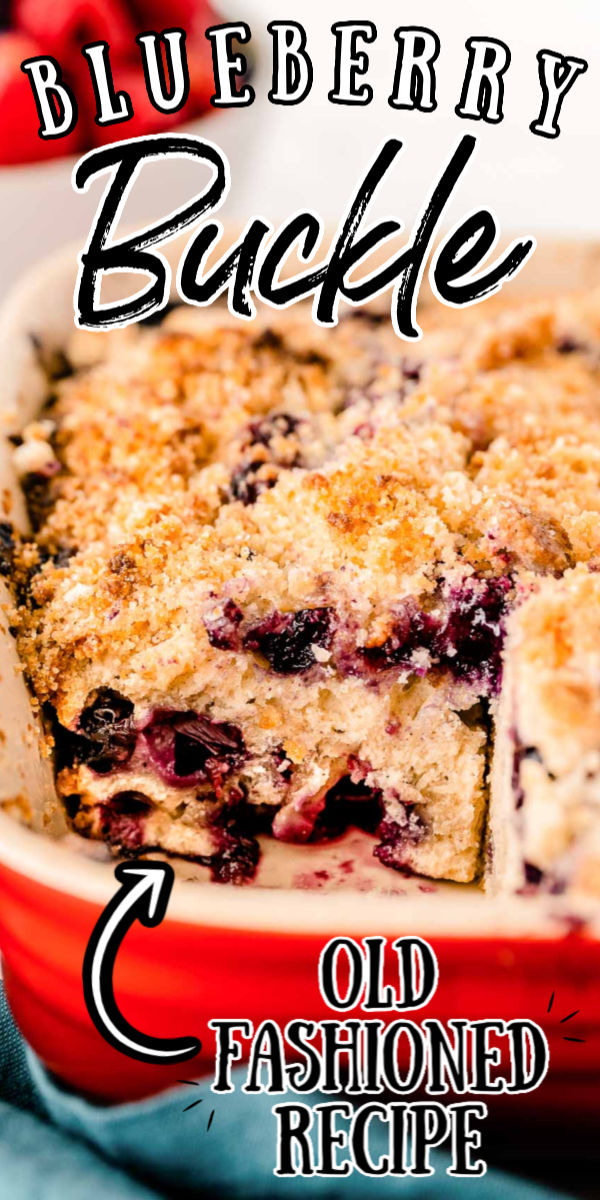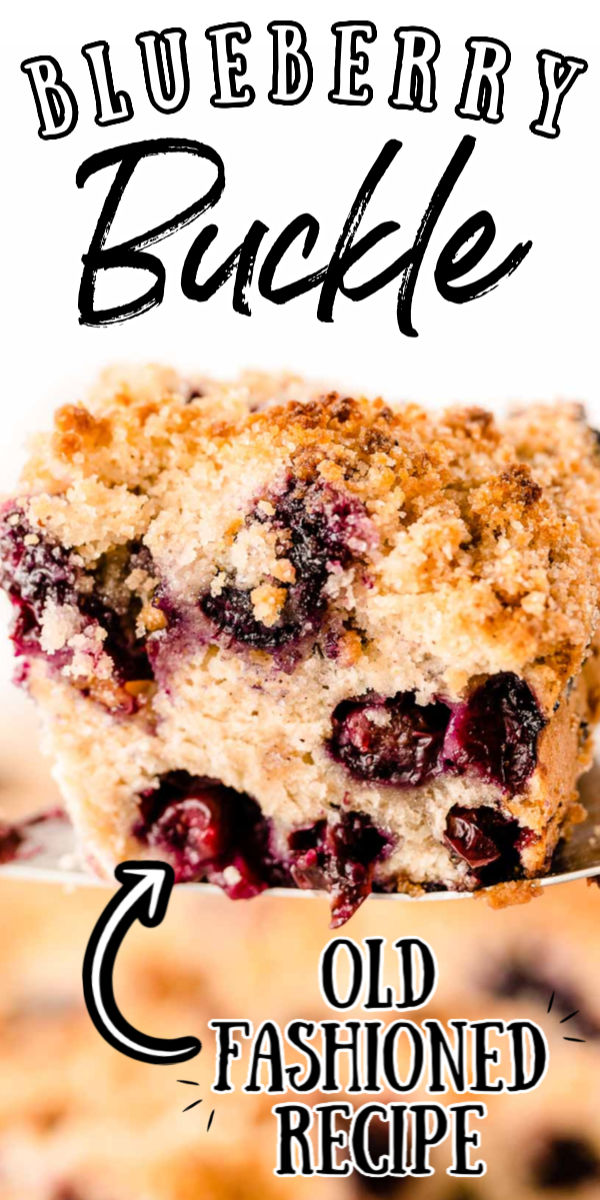 This Blueberry Buckle Recipe is the perfect way to enjoy seasonal berries. This moist blueberry cake is topped with a sugary, buttery crumble that "buckles" as it bakes!
This old fashioned recipe is something any home cook can make at it will taste like it came from a high end bakery!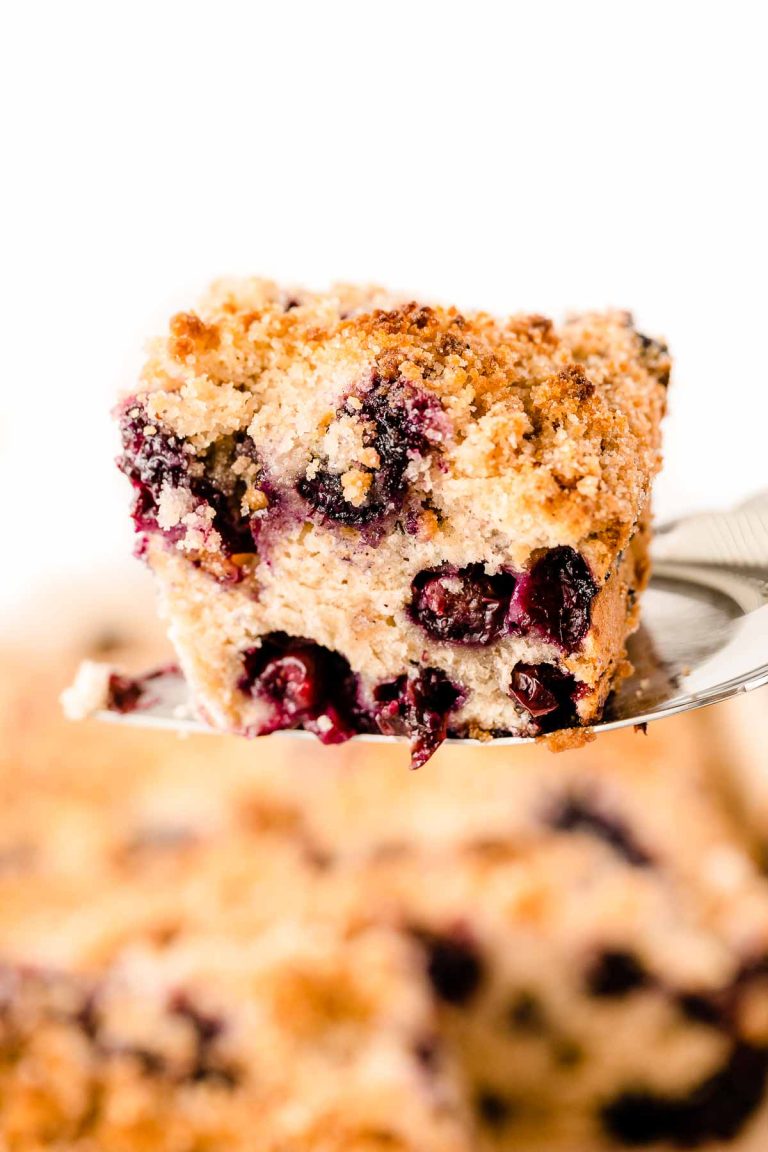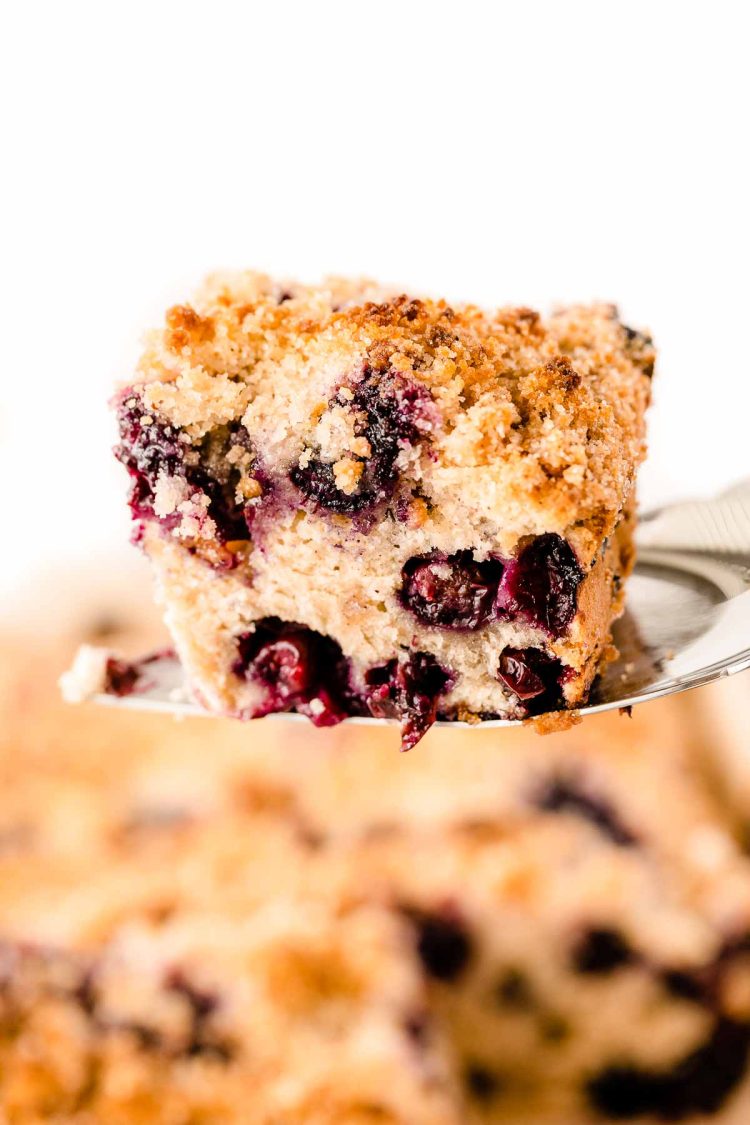 It's blueberry season, and one of my favorite ways to enjoy the fresh (or frozen!) berries is by making Blueberry Buckle Cake.
This easy recipe is always a crowd favorite! Try making this summery dessert to share at cookouts, barbecues, or with the family after a day of berry picking!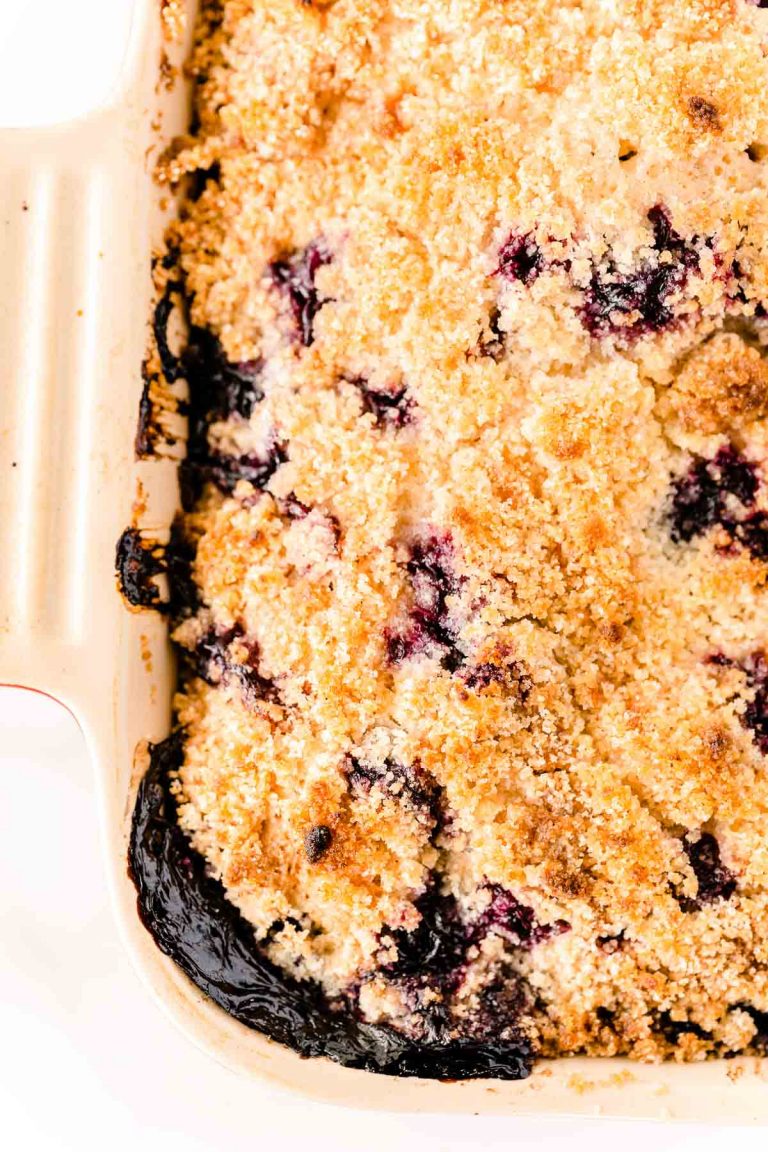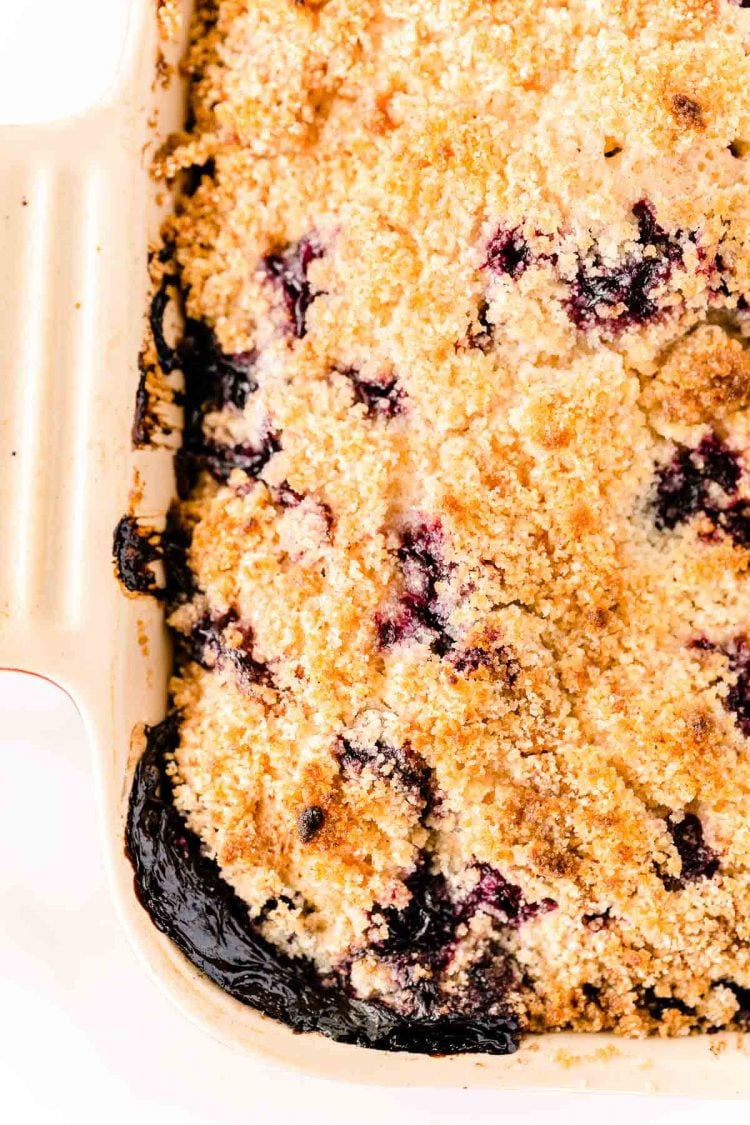 What Is It?
Blueberry Buckle is basically a cross between Coffee Cake and Blueberry Cake. It's a blueberry cake that's finished with a streusel topping, which is made with butter, sugar, flour, and spices.
Why Is It Called A Buckle?
Buckles are fruit cakes with streusel toppings, and they get their name from the way the top "buckles" as it's cooked. That's because as the crust rises, the fruit on top weighs it down, which causes it to crack. It's very similar to coffee cake in this way.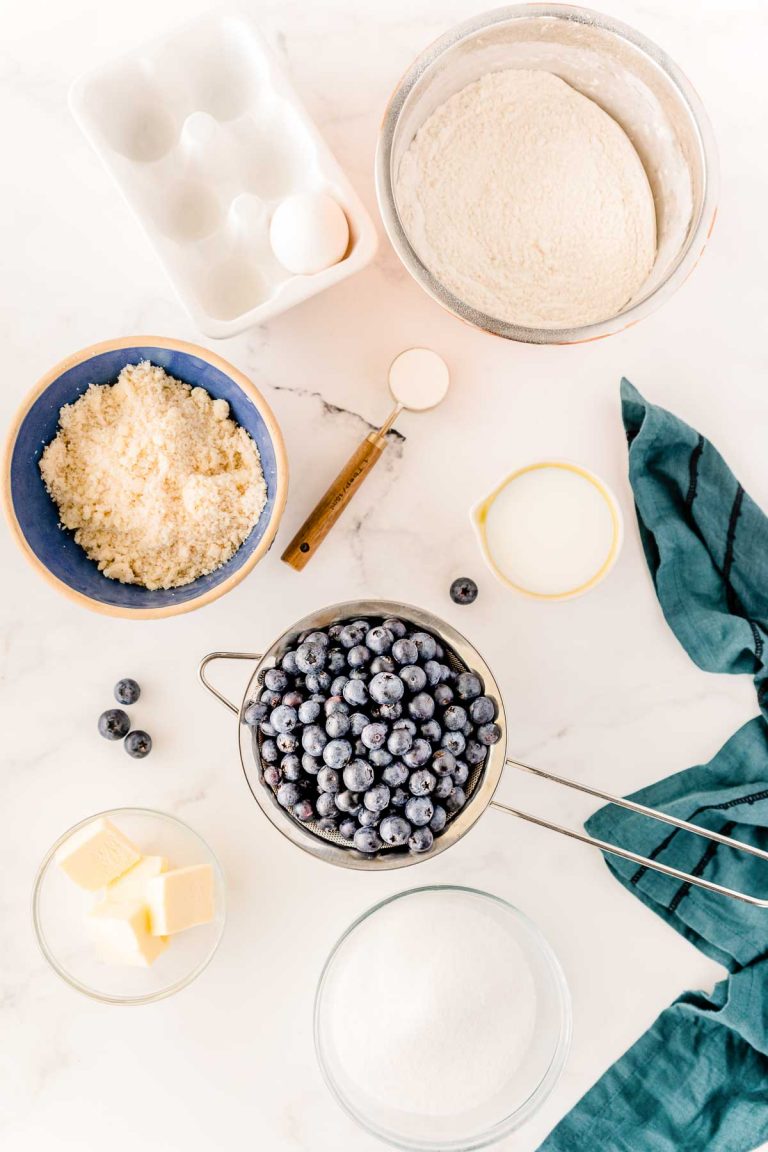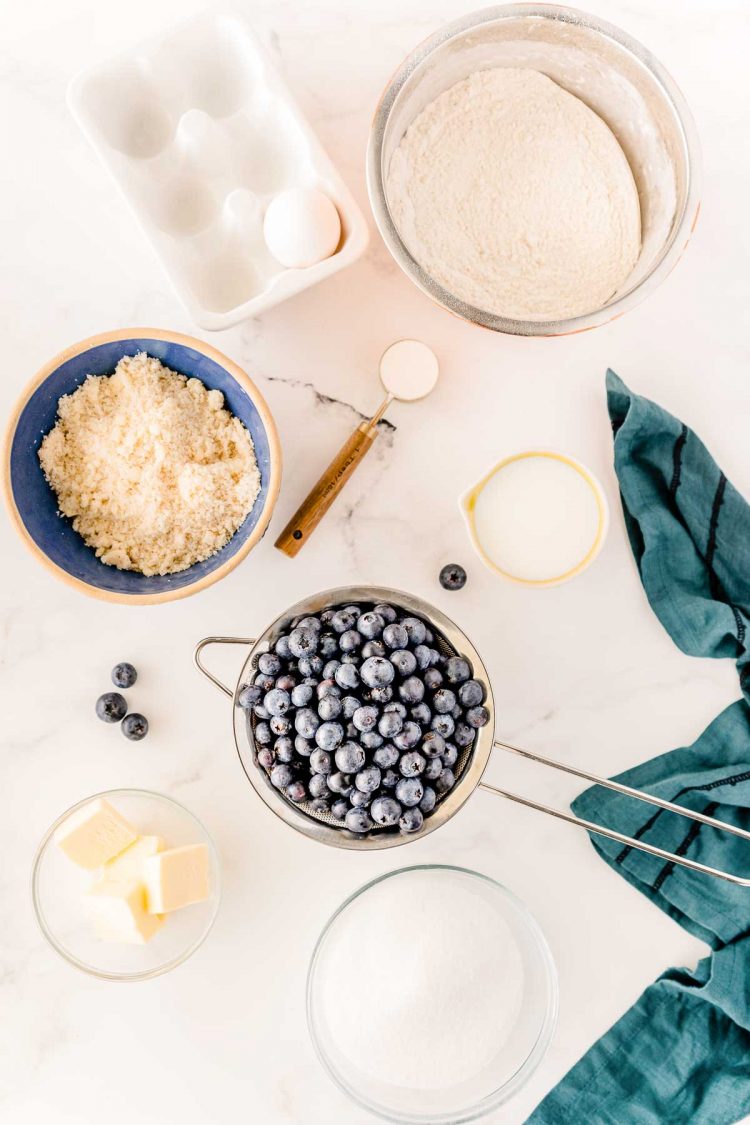 What's In It?
This Blueberry Buckle recipe is made with simple ingredients, most of which you should already have in your refrigerator or pantry!
Topping: This streusel topping is pretty traditional, made with sugar, flour, unsalted butter, and a dash of nutmeg.
Cake: This recipe calls for cake flour (as opposed to all-purpose) to achieve a light and fluffy texture. Whole milk adds fat to keep it moist, as does butter, which should be soft and cool instead of melted.
The rest of the ingredients are pretty standard and include: baking powder, salt, sugar, cinnamon, vanilla extract, and an egg.
And don't forget the blueberries! Either fresh blueberries or frozen blueberries can be used in this recipe. You can add up to an extra half cup of blueberries if you can't get enough of that juicy flavor!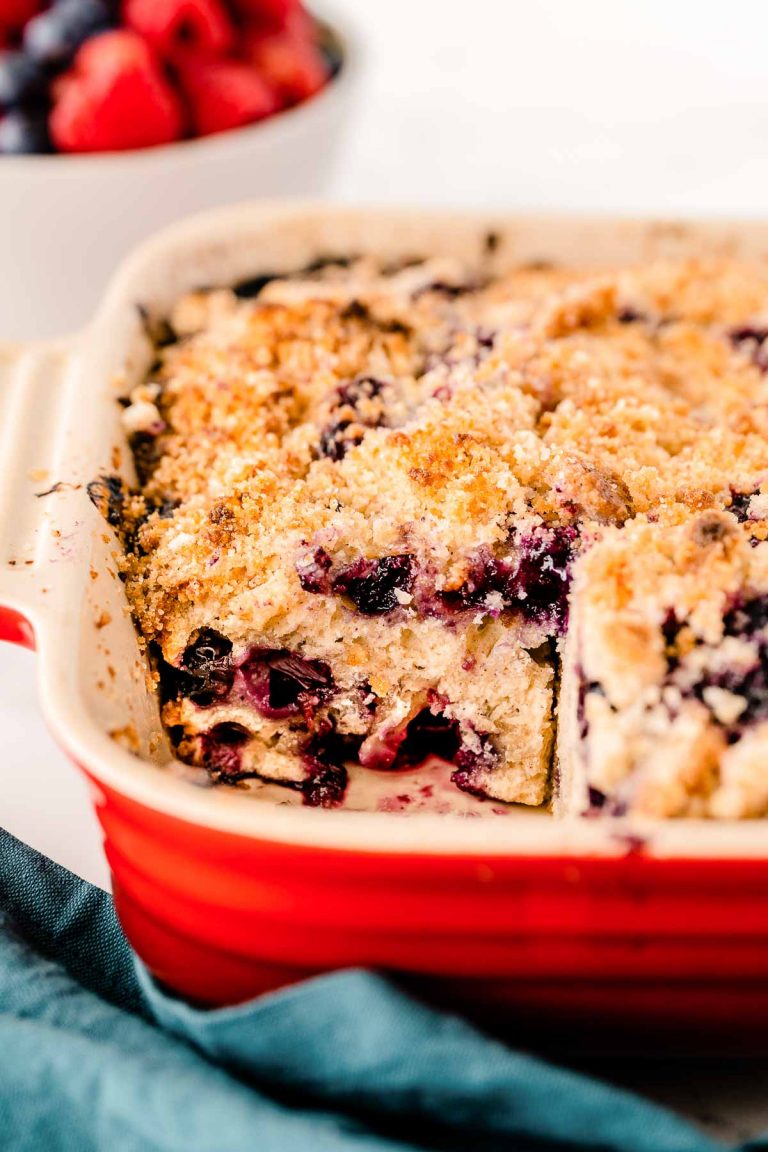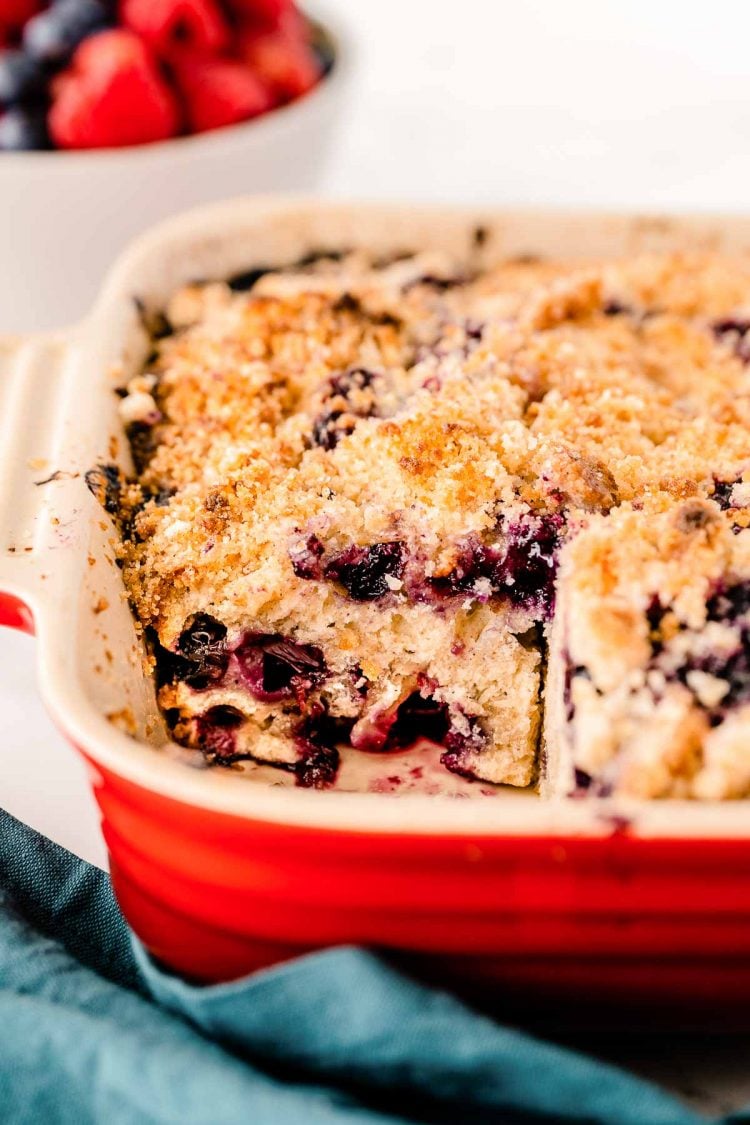 How To Make Blueberry Buckle:
Topping: The way you mix in the butter is key to achieving a crumbly consistency. Add in cold cubes of butter to the flour, sugar, and nutmeg, then mash everything together with a pastry blender or fork. Even your hand will work.
Cake: You'll begin by whisking the dry ingredients together in a mixing bowl. Then cream the butter and sugar together in a separate bowl or a stand mixer. Add the flour mixture, eggs, and milk and fold in the flour-coated blueberries (so they don't sink to the bottom). Transfer the batter to a 9×9-inch baking dish and bake!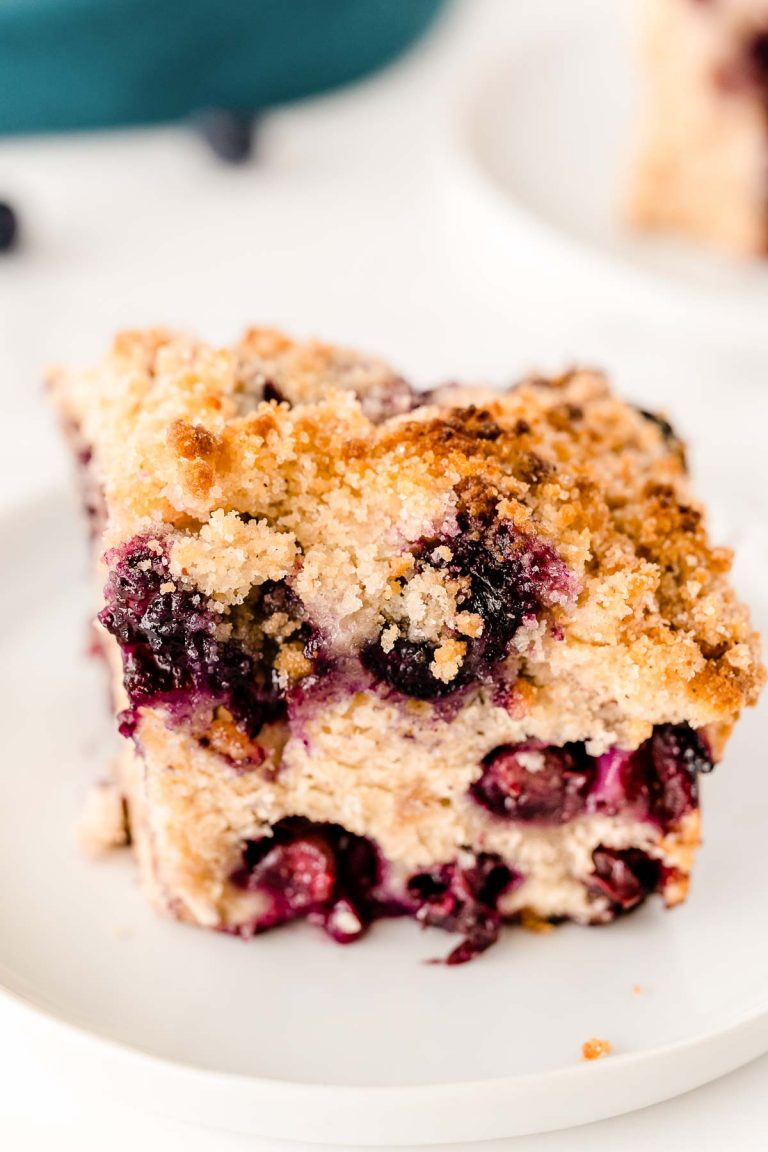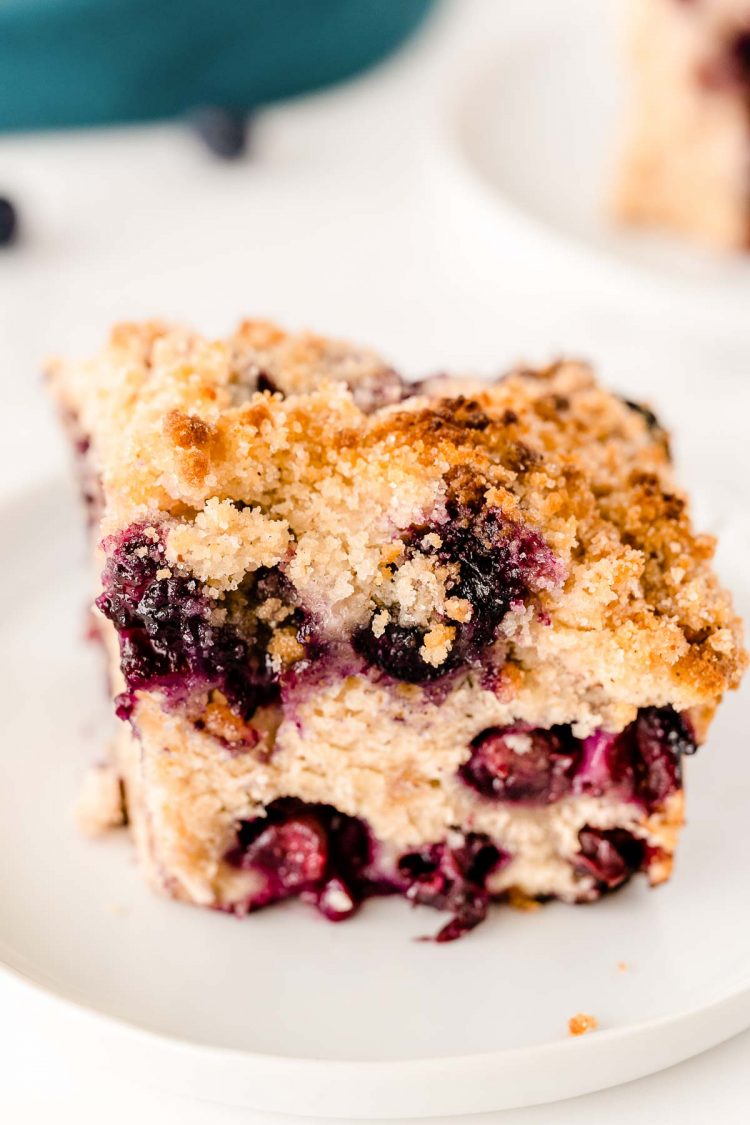 More Blueberry Recipes:
👋 Let's Connect!
If you've tried this recipe, please let me know how you liked it in the comments below and leave a review; I love hearing from you! And don't forget to tag me – @sugarandsoulco – on Instagram and Pinterest with your photos or join our Busy Family Recipes Facebook Community and share them there!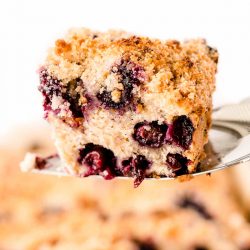 Blueberry Buckle
This Blueberry Buckle Recipe is the perfect way to enjoy seasonal berries. This moist blueberry cake is topped with a sugary, buttery crumble that "buckles" as it bakes!
Instructions
Topping
In a small bowl, combine the sugar, flour, and nutmeg. Then work in the butter using a fork or pastry cutter. Keep mixing until the mixture has a crumb-like texture. Set aside.
Cake
Heat the oven to 375°F and spray a 9-inch square baking dish with nonstick cooking spray and set aside. A glass dish is preferred for this recipe, but nonstick will still work.

Whisk the flour (reserve 1 tablespoon), baking powder, salt, and cinnamon together in a medium bowl and set aside.

Cream together the butter and sugar in a stand mixer fitted with the paddle attachment or in a large bowl with a hand mixer on medium speed until light and fluffy, approximately 1 minute. Reduce the speed and thoroughly incorporate the egg and vanilla. Reduce the speed to the lowest setting and add one-third of the flour mixture. Once incorporated, add one-third of the milk then repeat alternating until all ingredients are combined.

Toss the blueberries in the reserved tablespoon of cake flour then gently stir them into the batter and pour the batter into the prepared baking dish and sprinkle on the topping mixture.

Bake for 45 minutes or until golden and a cake tester or toothpick comes clean from the center. Cool for 30 minutes before serving.
Notes
Feel free to add up to an extra 1/2 cup of blueberries if you really want an intense blueberry flavor!
1 to 2 additional tablespoons of milk may be added to combine the mixture if it seems dry.
Nutrition
Calories:
377
kcal
Carbohydrates:
63
g
Protein:
6
g
Fat:
12
g
Saturated Fat:
7
g
Cholesterol:
46
mg
Sodium:
145
mg
Potassium:
137
mg
Fiber:
2
g
Sugar:
32
g
Vitamin A:
379
IU
Vitamin C:
4
mg
Calcium:
48
mg
Iron:
1
mg
Recipe Adapted from Alton Brown.