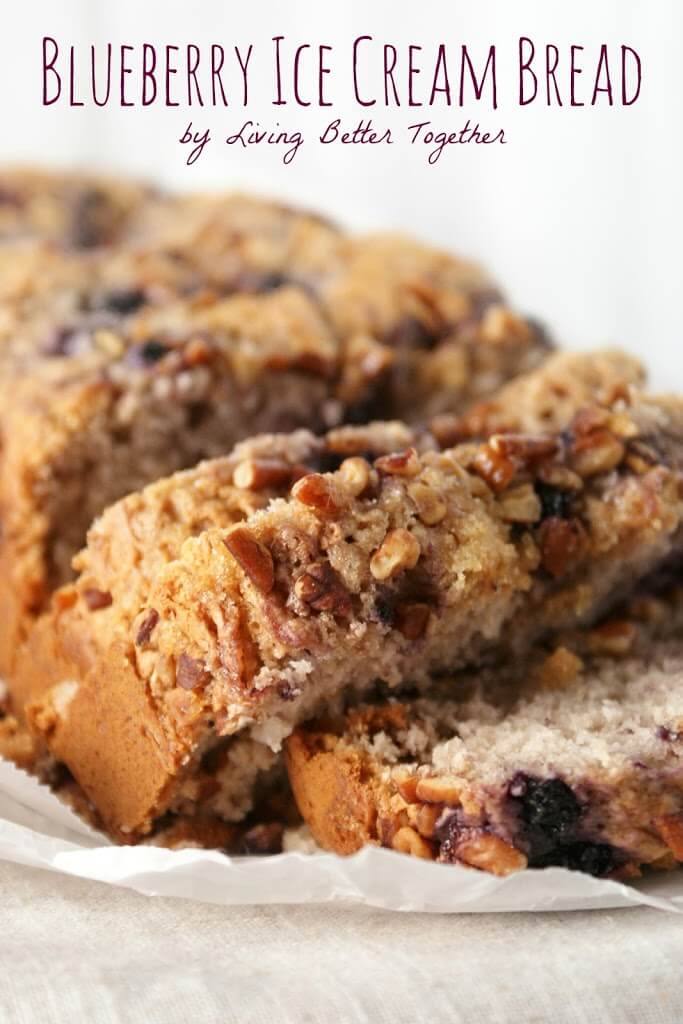 Yeah, you read the title right, ICE CREAM bread. Who would have thought! After fellow blogger Dominick Costa for sharing this genius idea with me, head on over to check out his Peanut Butter Cup Version. Did I mention the best part about this bread is that it only has two ingredients! I know, that seems crazy right, but it's true. You can pick whatever flavor ice cream you'd like and if you want to spruce it up a bit you can add things like fruits and nuts like I did! Alright, so you want to know how to make this super simple bread, don't you?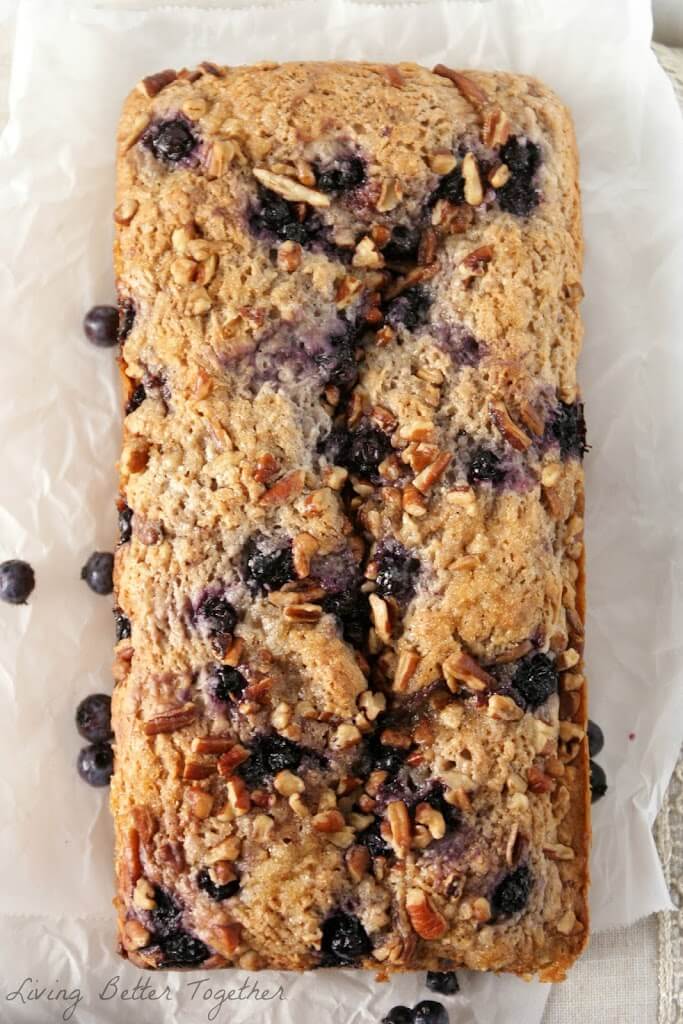 Makes 1 – 8 x 4 loaf
You can make this bread with just the flour and ice cream. But I wanted to add a little more depth so I included the following:
3/4 cup Frozen Blueberries

1/4 cup Chopped Pecans

2 tbsp Butter (melted)

4 tbsp Light Brown Sugar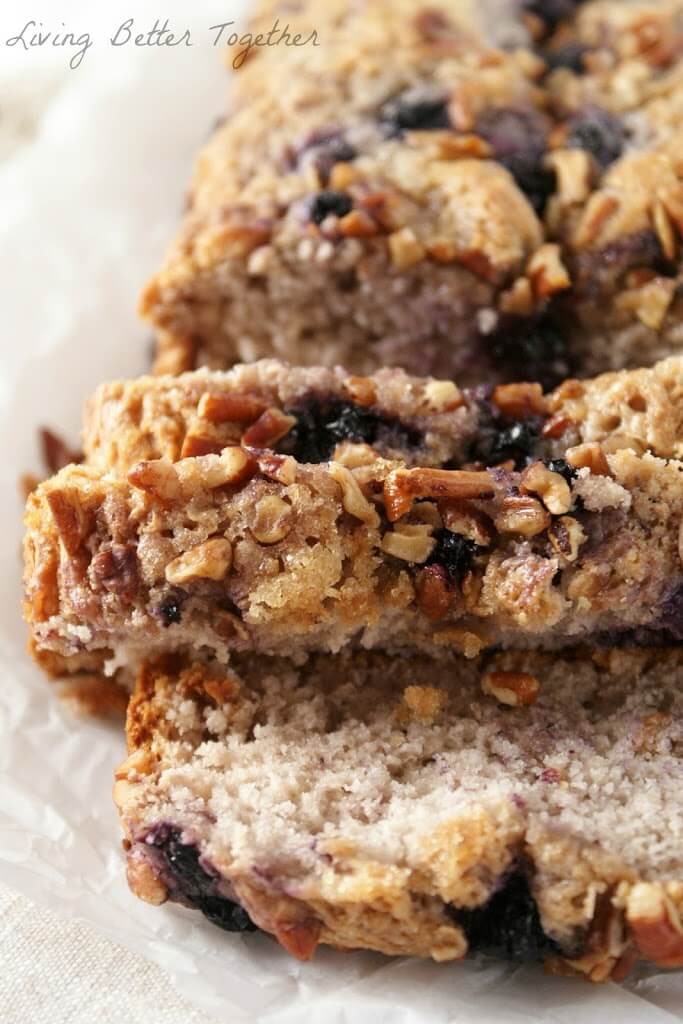 Directions:
Preheat oven to 350 F.

Grease an 8 x 4 bread pan.

Mix softened ice cream and flour together in a stand mixer or with a hand held mixer until combined. If you're adding in berries or nut, add and mix them in now. This is where I added 1/2 cup of blueberries.

Pour batter into pan and spread out evenly.

Sprinkle remaining frozen blueberries, brown sugar, and pecans over the top of the bread.

Pour butter over the top of the bread.

Bake for 40-45 minutes until top is golden brown.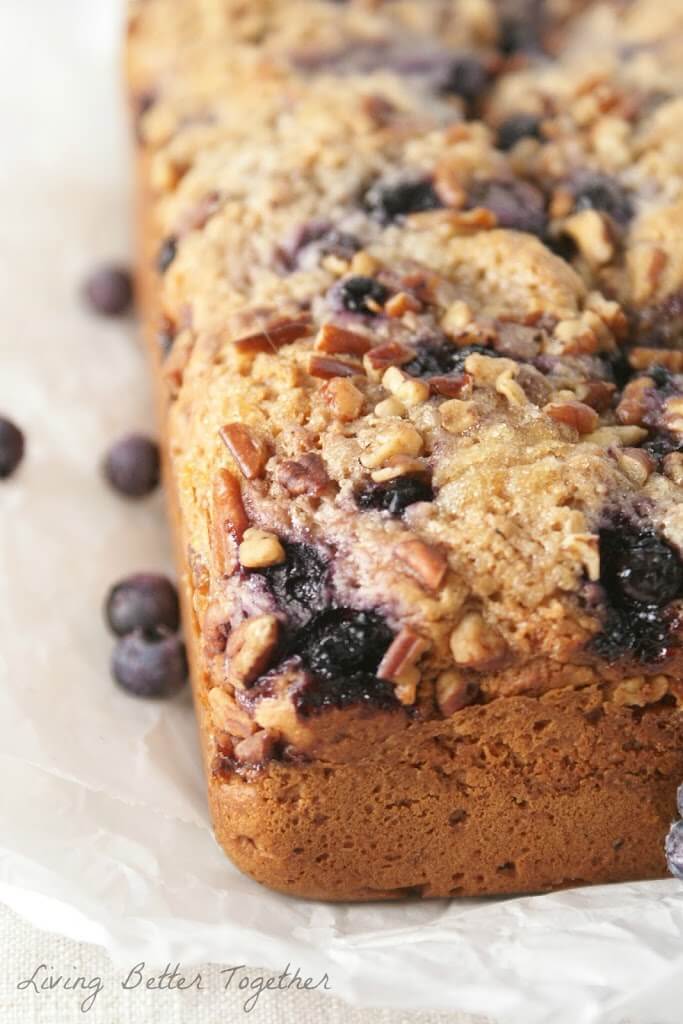 So you're pretty amazed, huh? Yeah, so was I! This bread was moist and flavorful and I couldn't believe how easy it was to make! It's the perfect addition to any breakfast and is definitely a recipe your kids will love making! I love how versatile this recipe is and how you can make it fit your own personal tastes. You can make it chocolaty, fruity, I bet you could even find an ice cream that would make it savory, too! So go out, experiment, and don't forget to report back with the flavors you chose!