This post may contain affiliate links. I may earn a small commission at no additional cost to you! 
 This Easy Raspberry Filling recipe takes just four ingredients and 20 minutes to make! It's the perfect addition to cakes and pastries!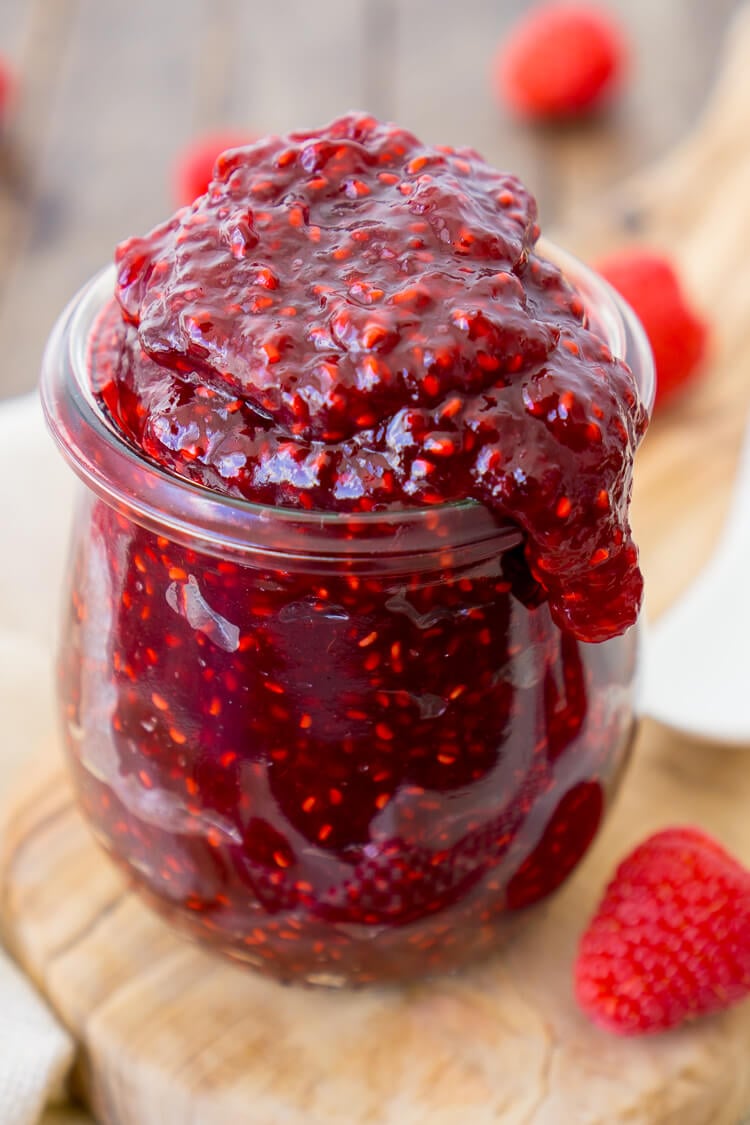 Easy Raspberry Filling
PIN IT TO YOUR RECIPES BOARD ON PINTEREST!
FOLLOW SUGAR & SOUL ON PINTEREST FOR MORE GREAT RECIPES!
Raspberries.
Beautiful, tart, delicious, raspberries.
Did you know that that amazing raspberry filling you find in cakes and pastries is super easy to make at home, and it only takes 4 ingredients and 20 minutes? Once you've made it you can use it in cakes, turnovers, donuts and so on, the possibilities are endless!
This easy raspberry filling will have you drooling; bright color, loaded with seeds and packed with amazing flavor. For something so easy to make, it's quite incredible!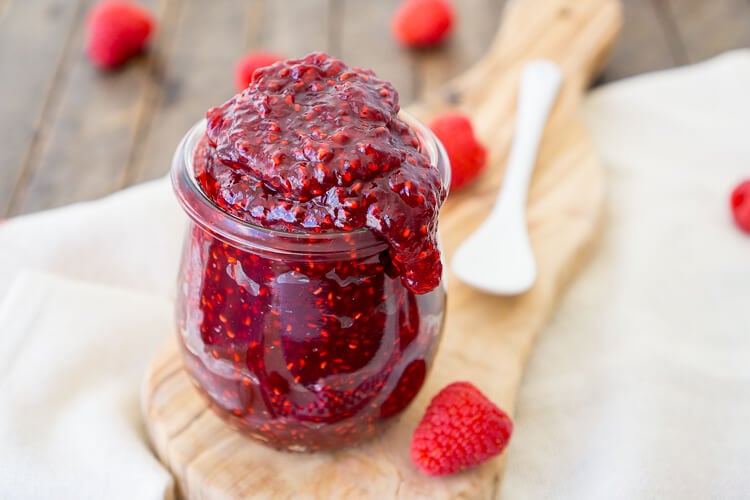 This raspberry filling recipe has been my go-to for years and a key component in my popular White Chocolate Raspberry Champagne Cupcakes. Unlike store bought raspberry fillings, this has an even texture throughout, no big lumps of berries, just a delightfully balanced filling that's easy to make right at home.
It's so damn tasty though that I could eat it straight with a spoon. There's just something about raspberries that I just can't get enough of.
It's also quite delicious on breakfast goodies too! Spread it on muffins, add a dollop to your oatmeal, and thin it a bit with some water for a pourable syrup for pancakes and french toast!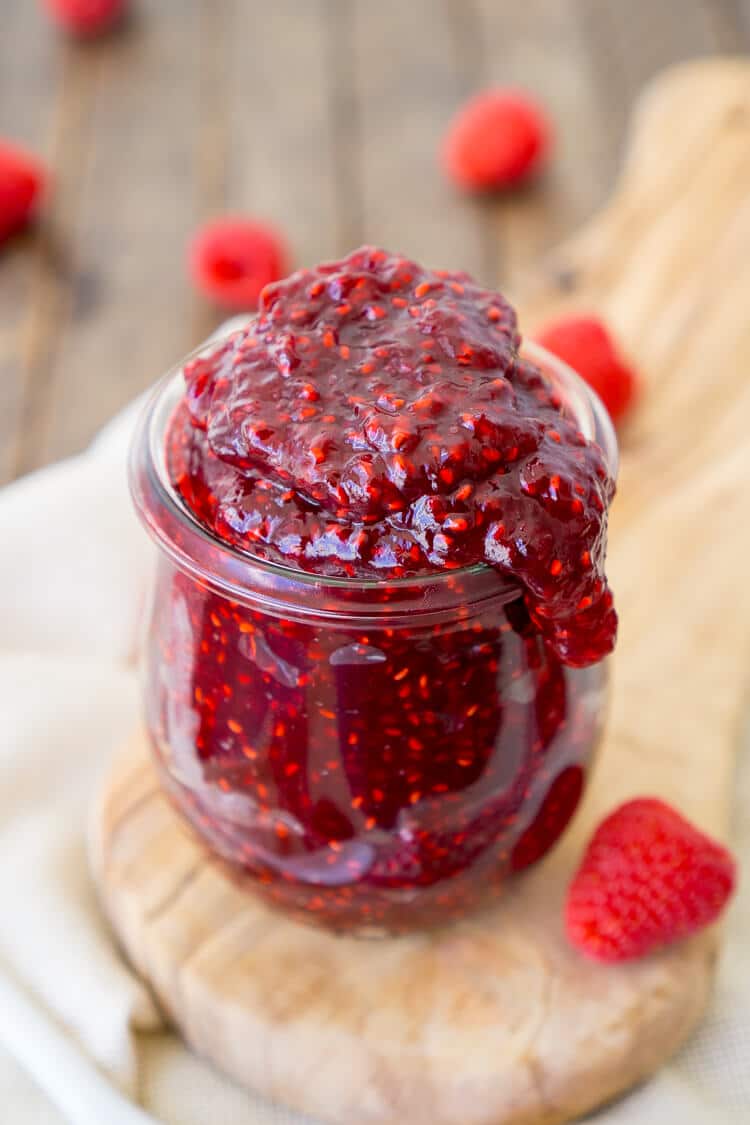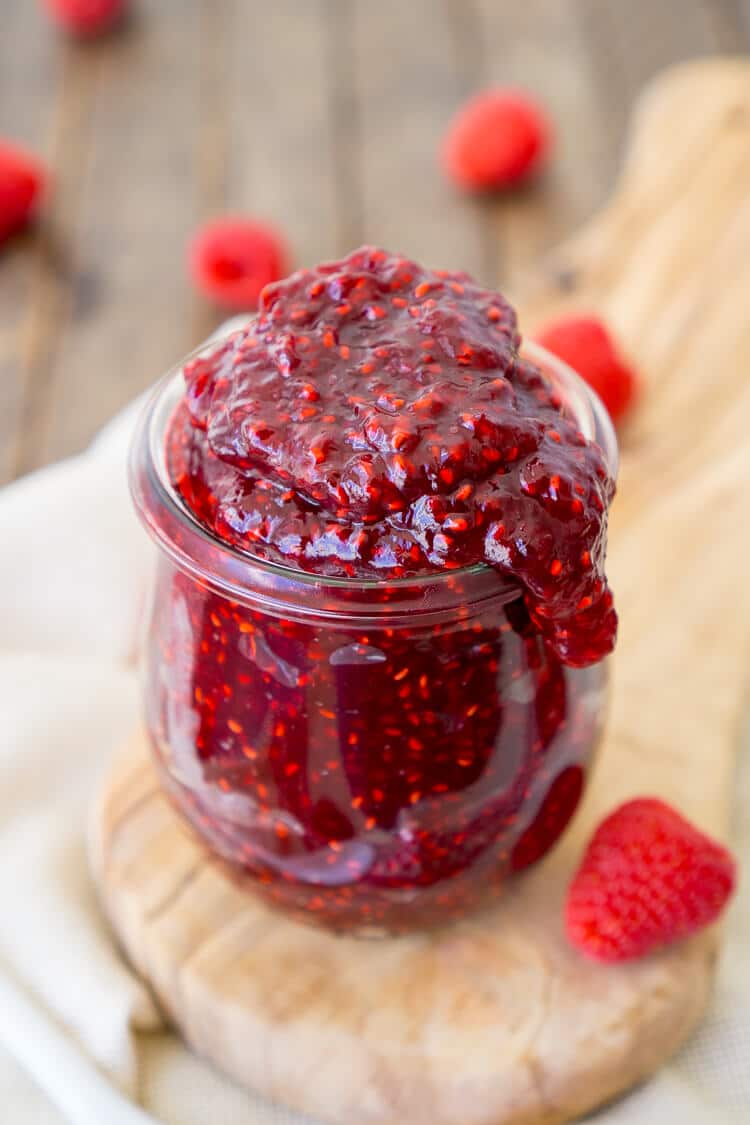 This video above will show you just how easy this Raspberry Filling is to make! Just a few ingredients, a bit of stirring, and some simmering time and you've got a delicious and fruity filling that's perfect for pretty much any dessert or pastry you want to whip up!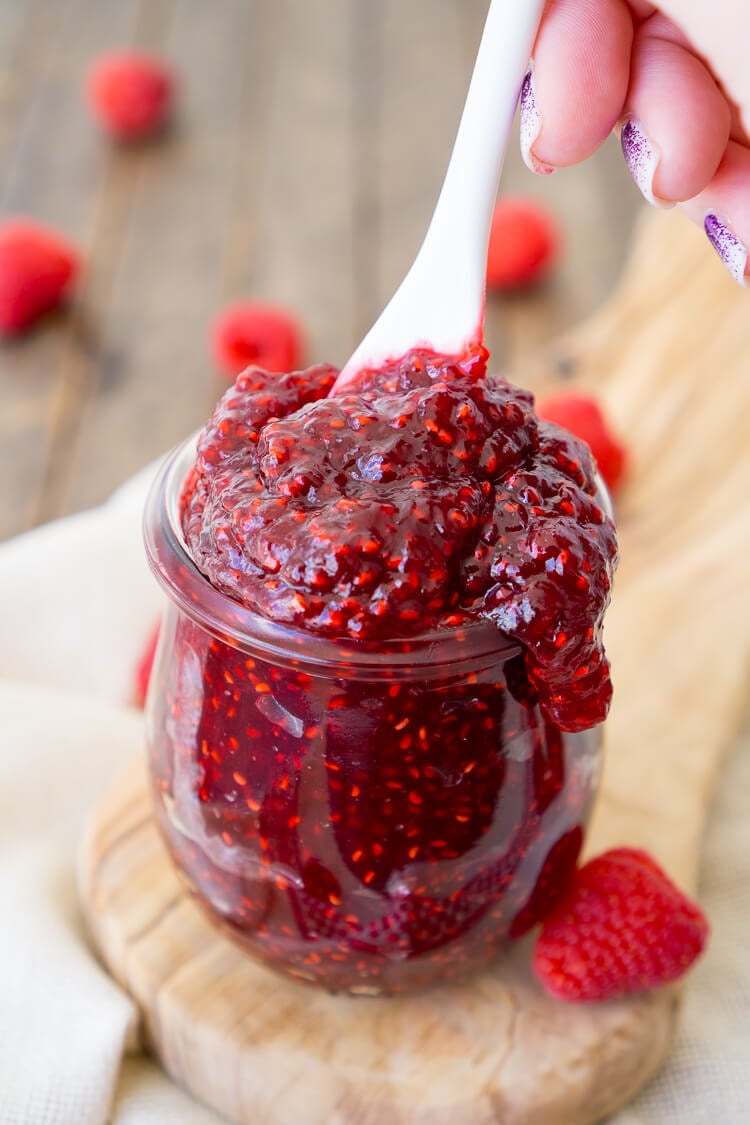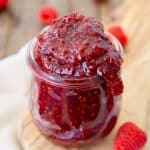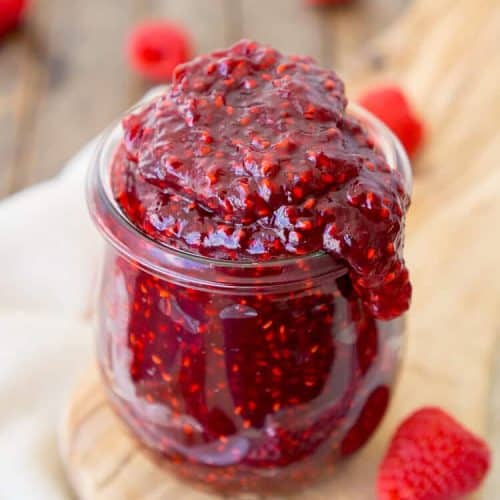 Easy Raspberry Filling
An easy raspberry filling for cupcakes, doughnuts, cakes, and pastries!
Instructions
Add frozen raspberries to a medium pot and heat over medium-high until berries break down, about 10-15 minutes.

Bring raspberries to a light boil, stir in sugar, and return to a boil.

In a separate small bowl, whisk together corn starch and water and pour into the raspberries.

Stir the mixture vigorously for 1 minute and then remove from heat and let cool and thicken, stirring occasionally.

Bottle up and store in the fridge or freezer, or use right away.
Recipe Notes
If you store in the freezer, only fill about 3/4 of the jar. Filling should keep in the freezer for 3-4 months, or in the fridge for about 3-4 weeks.
I love to blend my traditional Maine roots and millennial imagination. I have a serious sweet tooth, an Audible addiction, and I'm always up for exploring new places!