These Lemon Cheesecake Crepes are a rich and vibrantly flavored brunch!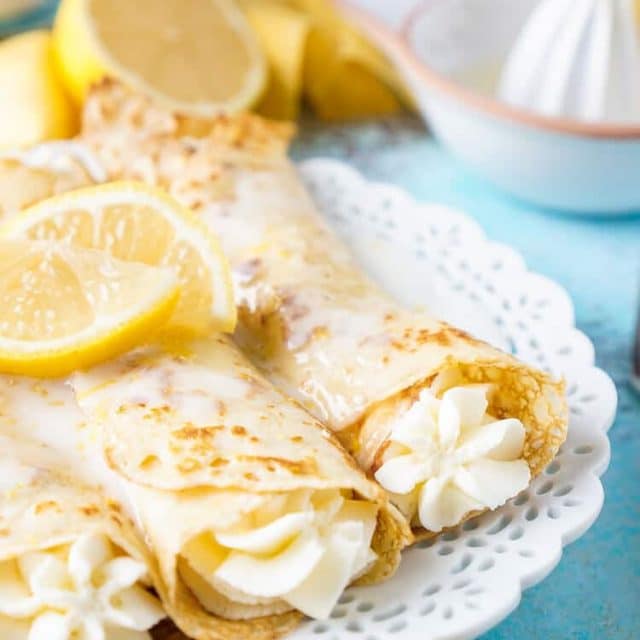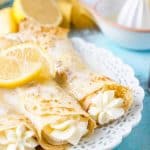 These Lemon Cheesecake Crepes are a rich and vibrantly flavored brunch!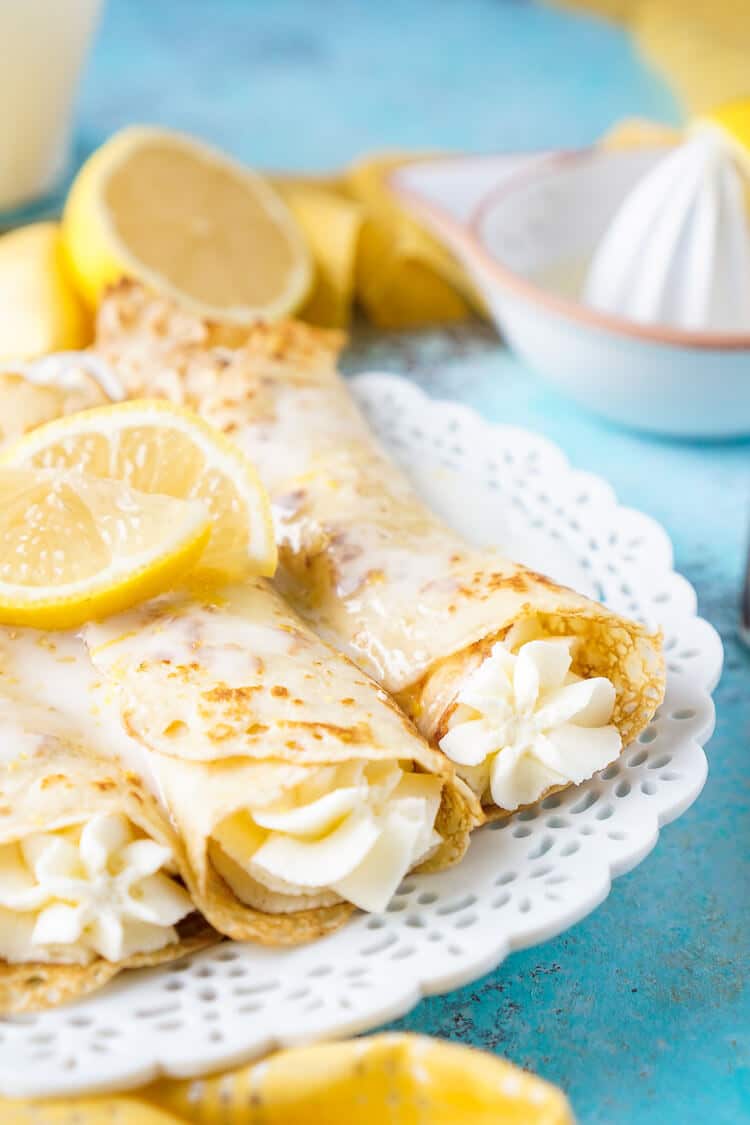 Crepes are one of those things that I don't make all too often, but when I do, I like to go all out!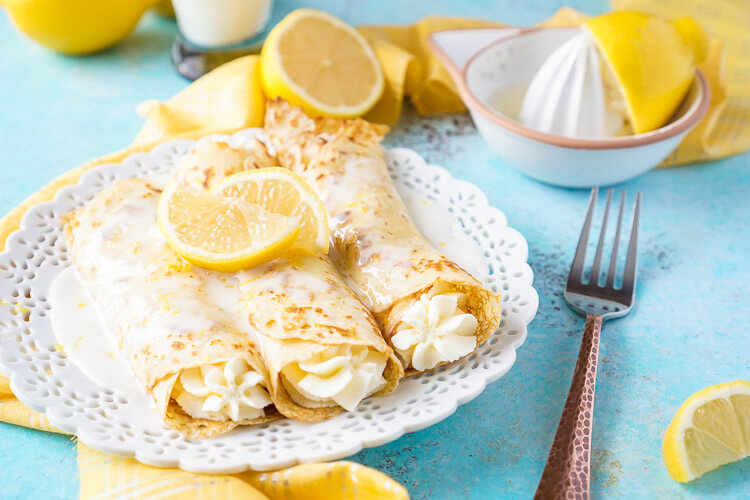 I like both sweet and savory crepes, but they've got to have bold flavor! I love that crepes are simple on their own making for endless possibilities when it comes to how to dress them up!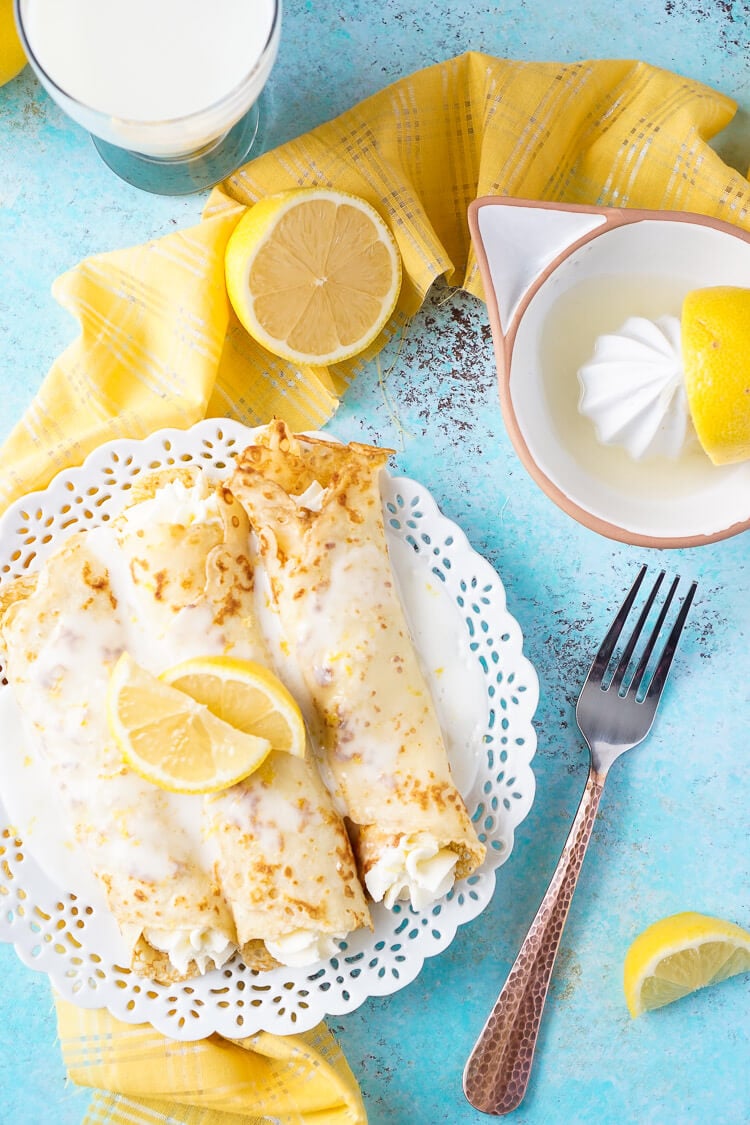 The last crepe recipe I posted were these savory Chicken and Spinach Crepes… SO GOOD! But lately, I've been craving some that are a little more on the sweet side and these Lemon Cheesecake Crepes definitely hit the spot!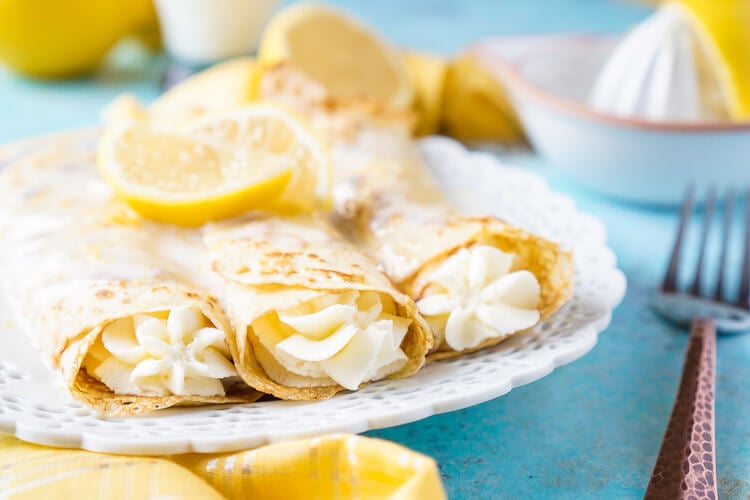 One of the things I love most about crepes is that the batter is made in a blender and can be made up to 48 hours ahead of time, talk about ease!
Make the batter at night so you're only 20 minutes away from these light crepes with an airy, mousse-like filling and drizzled with lemon icing and zest! I really don't know if brunch gets any better than that!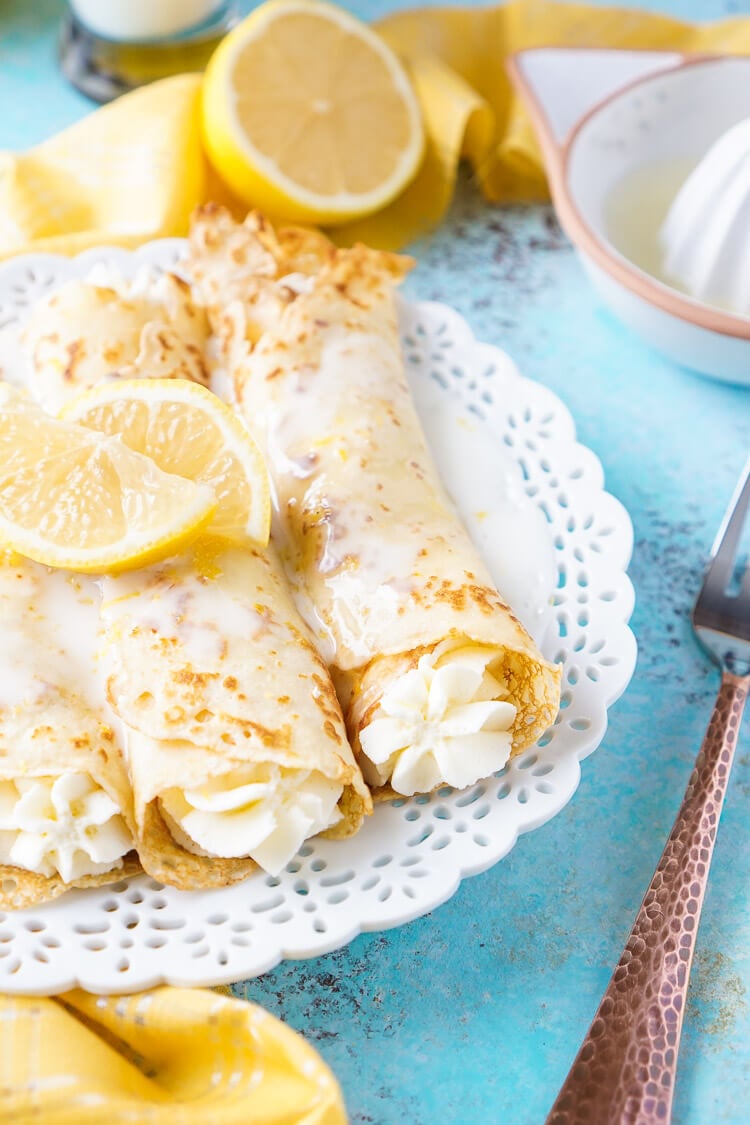 These Lemon Cheesecake Crepes are a rich and vibrantly flavored brunch!
Ingredients
Icing:
1 cup confectioner's sugar
1 tbsp fresh squeezed lemon juice
1 tsp lemon zest
lemon and extra zest for garnish optional
Instructions
Crepes:
Combine all ingredients in a blender and pulse for 10 seconds. Refrigerate for at least 1 hour and up to 48.

Once the batter has set, heat a small pan and add butter.

Pour about an ounce of batter into the center of the pan and swirl around to spread evenly.

Cook for about 30 seconds, then flip and cook for another 10 seconds.

Move them to a flat cutting board to cool and continue until batter is gone.
Filling:
Combine all ingredients in a bowl or stand mixer fitted with a paddle attachments and beat until light and fluffy, about 2 to 3 minutes.

Pipe filling down the center of each crepe, rolling the sides up over the filling and plate.
Icing:
Stir together ingredients until smooth icing forms. Drizzle over prepared crepes.

Garnish with lemon slices and extra lemon zest if desired.
Notes
Make the batter up ahead of time and keep it in the fridge until you're ready to use, up to 48 hours.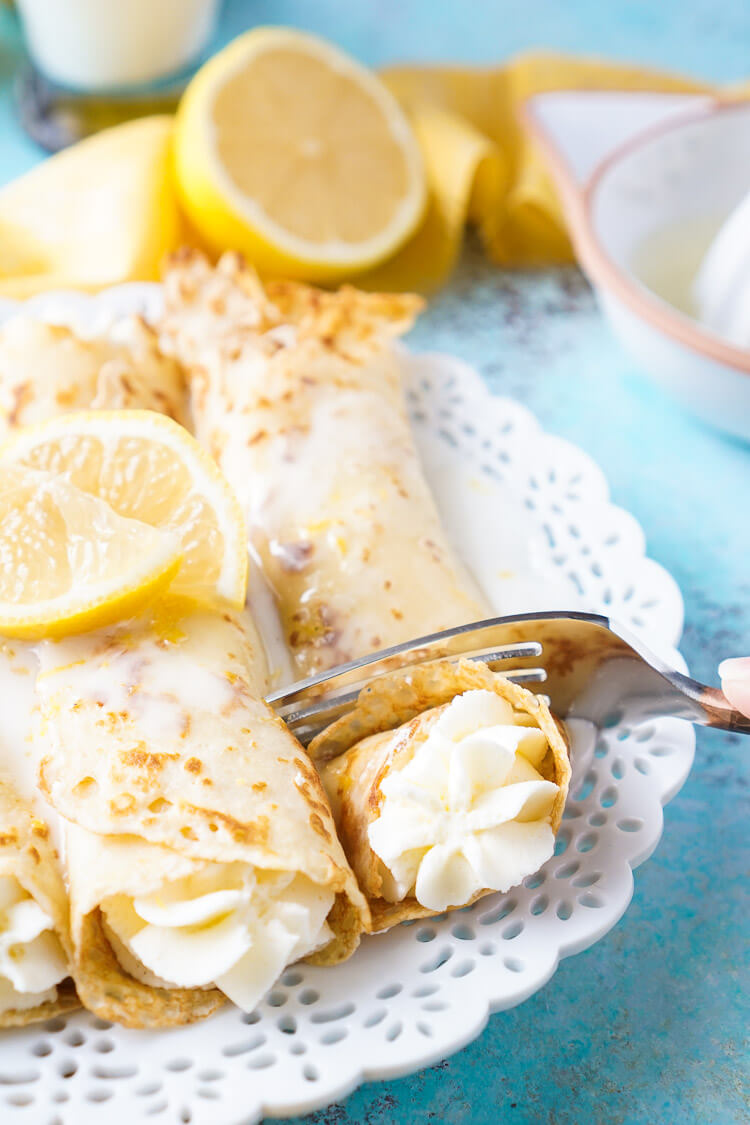 Reader Interactions
Share your thoughts!
Love this recipe? Share your thoughts with me below and leave a review! And don't forget to connect on your favorite social platform below!