This Mojito Water is a refreshing infused water with bright limes and cool mint – make it in minutes! Inspired by the Oscar-nominated film, Mad Max: Fury Road.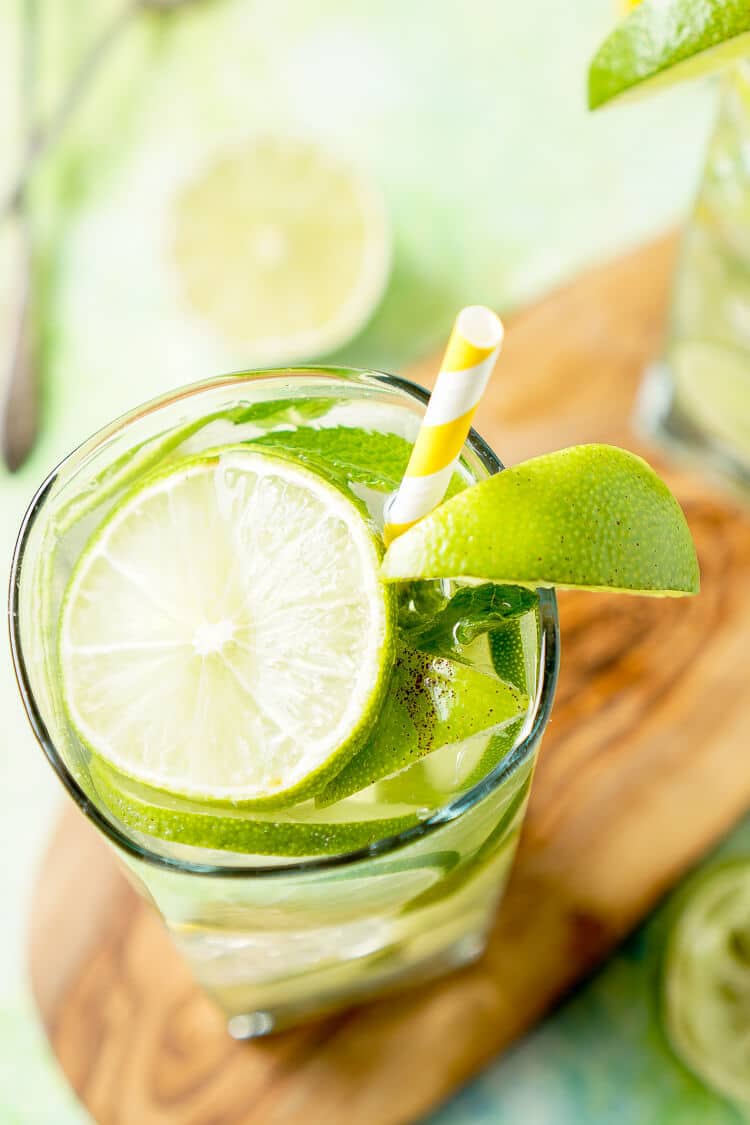 Mojito Water
Oftentimes, whenever I hear that a movie from the 80s or 90s is getting a revival, I cringe. Just let the originals be great as they are. Even though I laughed throughout Vacation and heard Terminator was pretty awful, there was one revival that shocked everyone, including the Academy!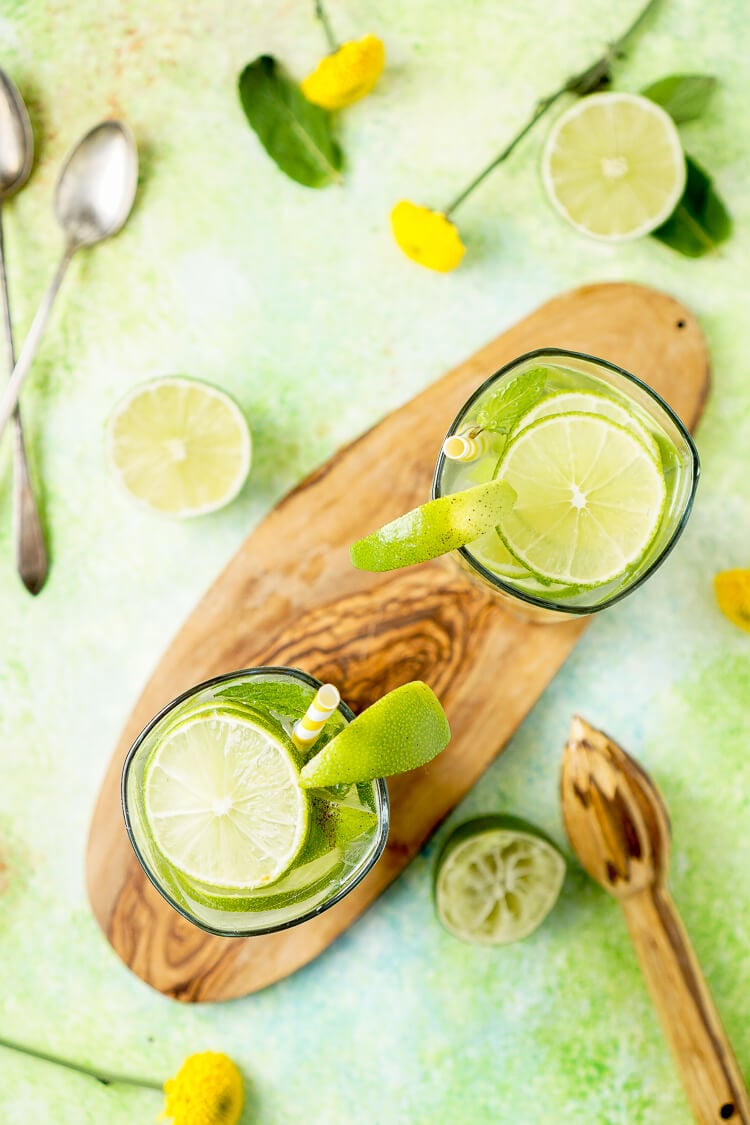 When Mad Max: Fury Road released last May, I passed it over as another lame attempt to revive a classic and draw out the crowds for an action-packed but lacking summer blockbuster. Then fall rolls around and suddenly it's got all kinds of Oscar buzz around it, but I still wasn't quite convinced, it was still early and the majority of the predicted films hadn't even been released in theaters yet.
But Christmas rolled around and the talk around this film hadn't died, so we decided to give it a go. And… well… I was impressed! This story was deep, the cinematography incredible, and it had a refreshingly strong female cast! Oh right, and then there was Mad Max, but he took a bit of a back seat in the story, more of a supporting role.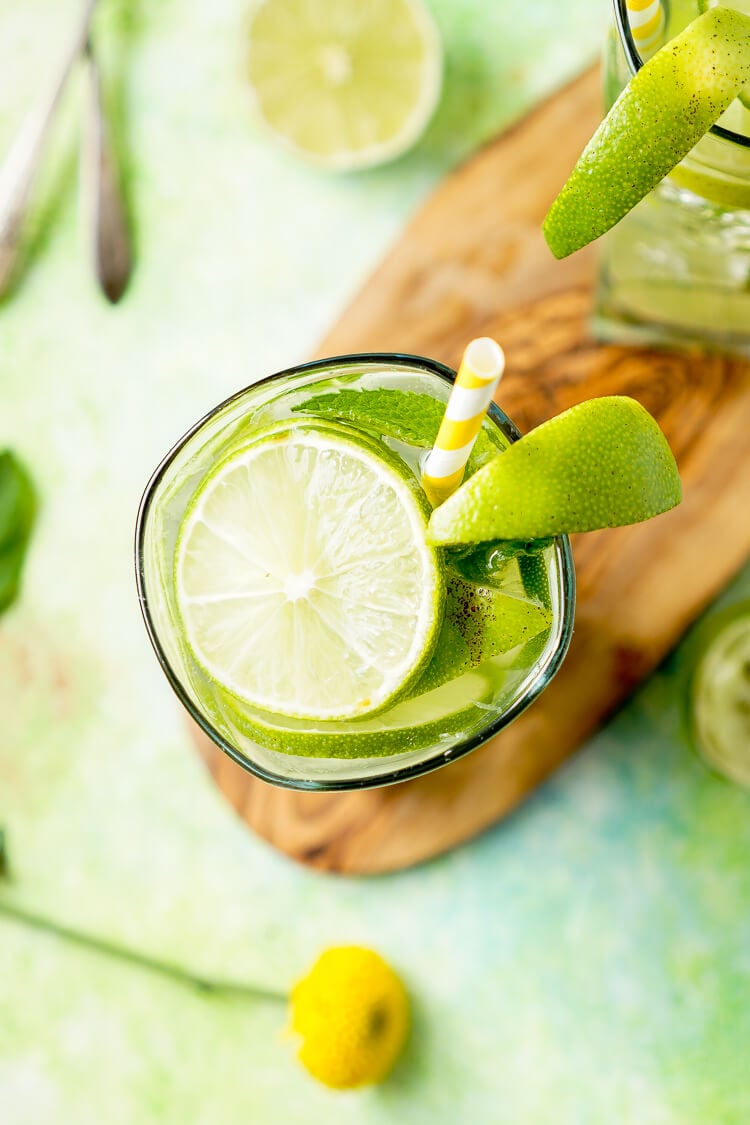 You might think that recipe inspiration might be a bit tough when it comes to Mad Max, but I actually had several ideas. But you're probably wondering where the hell I came up with mojito water from a dystopian action film that takes place in the sand. Well, Furiosa is on a mission in the film to get to "The Green Place" and this drink is a representation of that.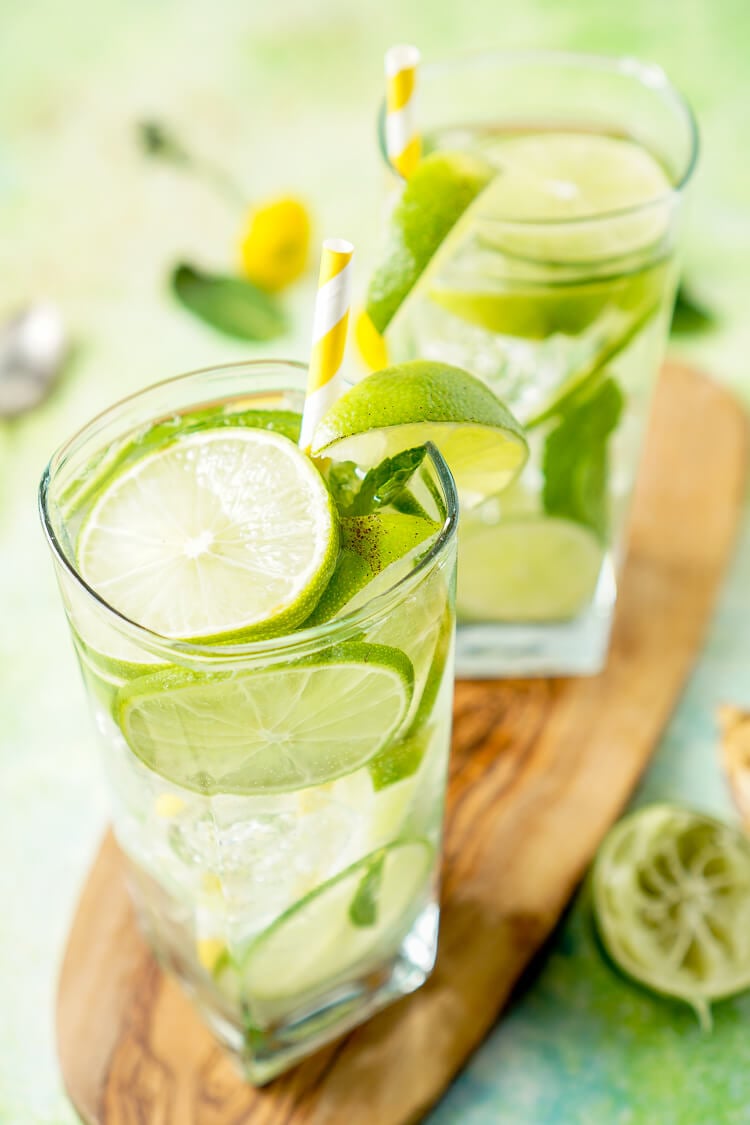 This mojito water doesn't actually have any alcohol in it, rather it's just water infused with mint and lime and it's pretty damn refreshing if I do say so myself! It's one of my favorite water flavors and I think all of you will enjoy it too! Have you seen Mad Max: Fury Road yet? Did you enjoy it?
---
This post is part of my Oscar Recipe Series, check out the other film inspired recipes: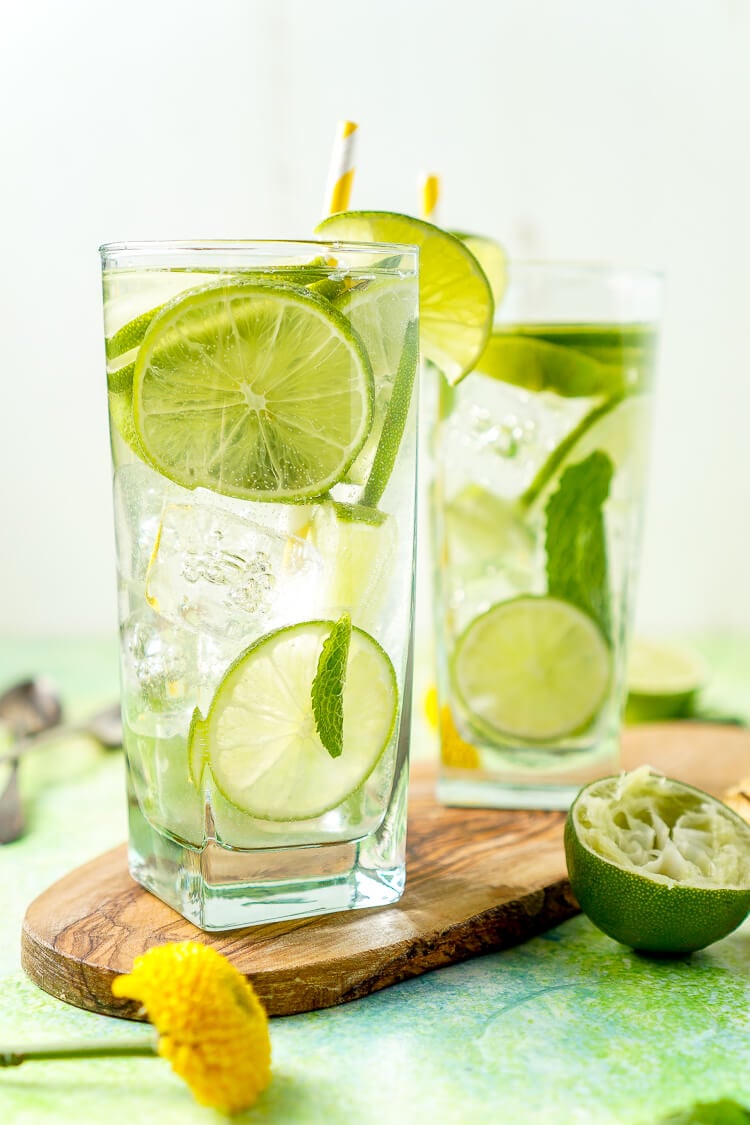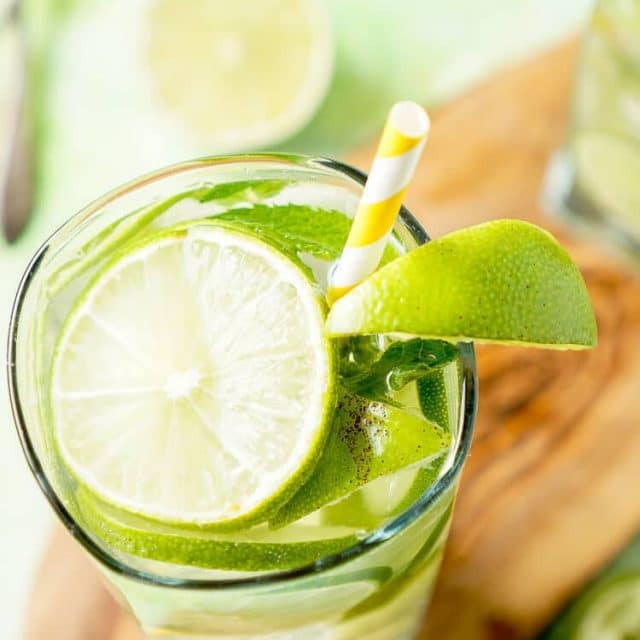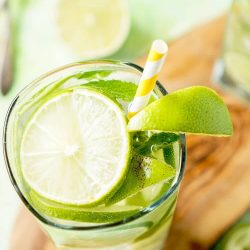 Mojito Water
This Mojito Water is a refreshing infused water with bright limes and cool mint - make it in minutes!
Ingredients
1

lime

8

mint leaves

4

cups

water

ice
Instructions
Slice limes and add to a small pitcher.

Slap mint leaves and add to pitcher.

Add water and ice.
Nutrition
Calories:
6
kcal
Carbohydrates:
2
g
Sodium:
13
mg
Potassium:
28
mg
Vitamin A:
85
IU
Vitamin C:
5.5
mg
Calcium:
18
mg
Iron:
0.2
mg
Pin This Recipe For Later!