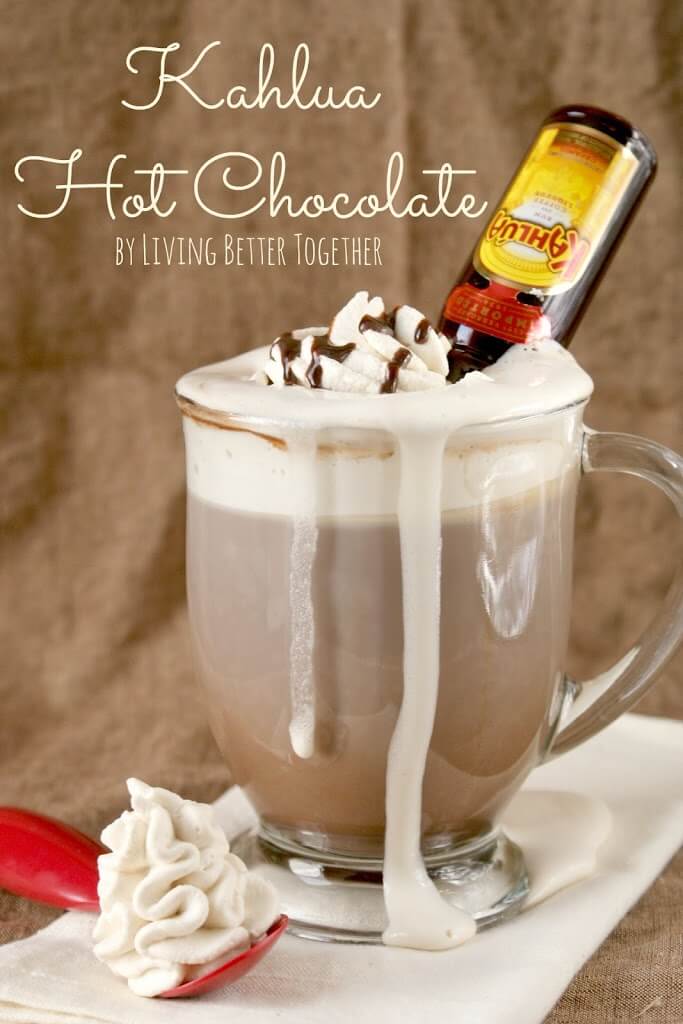 One of my favorite additions to hot chocolate is Kahlua, and I couldn't wait to make a cup of it this past weekend when the -30 weather rolled in. Yeah, this Maine weather has been real cute, lately, real cute, I tell ya!
What I love about this Hot Chocolate is that it warms you up, but the Kahlua keeps you warm. It's such a great flavor addition as well, I mean, who doesn't love a little rum and the coffee notes add such depth! This hot chocolate is creamy and frothy and well, downright amazing!
This Kahlua Hot Chocolate is the kind you drink to relax. I've made this with traditional, French Vanilla, and Hazelnut Kahlua, all of which were very good! It's definitely an adult hot chocolate, so don't go sharing with the kids. Plus, you deserve to have something to yourself for once, don't you?
Look at that melting frothy whipped cream, you know you want some!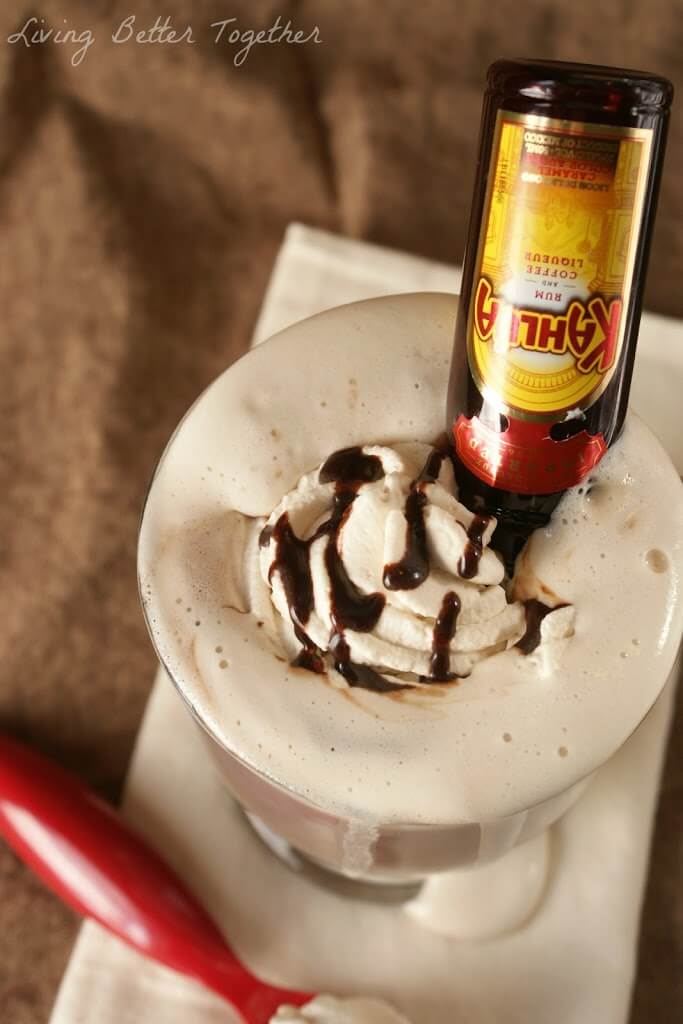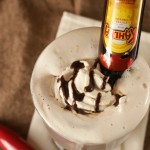 Kahlua Hot Chocolate
An adult twist on hot chocolate!
Ingredients
2

cups

Whole Milk

1/2

cup

Homemade Chocolate Sauce

4

oz.

Kahlua

You can always make it stronger!

Chocolate Drizzle

Kahlua Whipped Cream
Instructions
Make Chocolate Sauce and Kahlua Whipped Cream ahead of time.

Combine milk, chocolate sauce, and Kahlua in a medium sauce pan over medium heat. Wisk together and stir occasionally until it begins to simmer.

Transfer hot chocolate to a mug and top with Kahlua Whipped Cream and chocolate drizzle!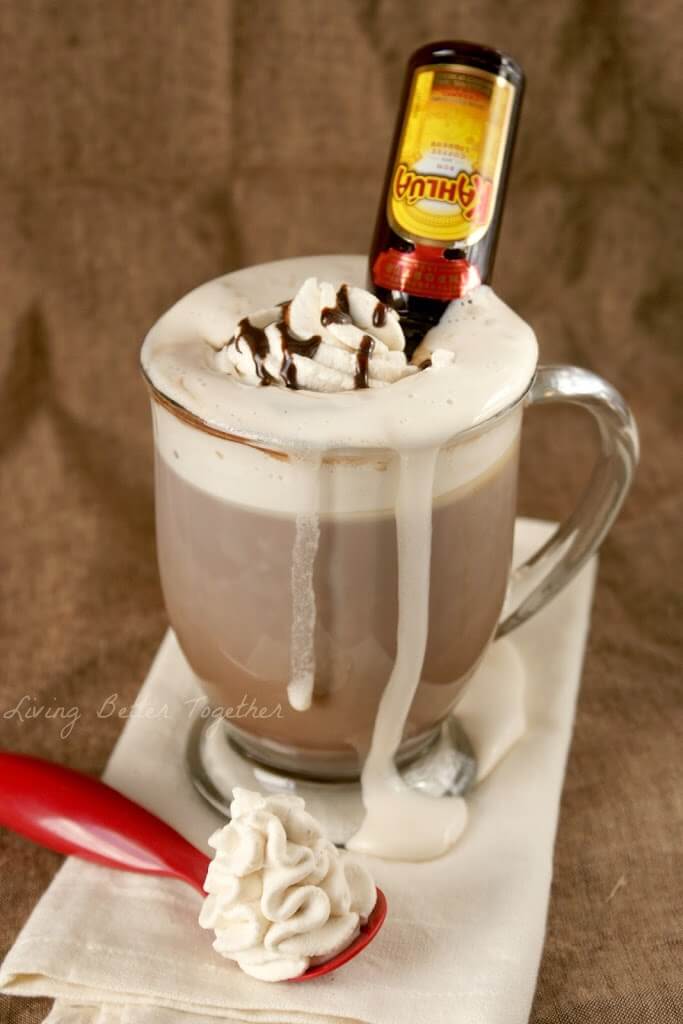 Enjoy, indulge, whatever!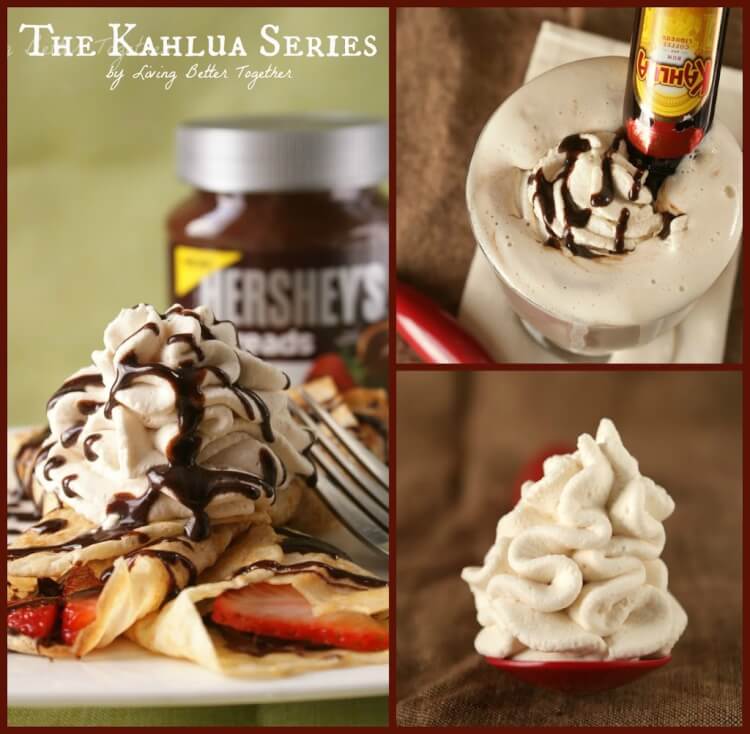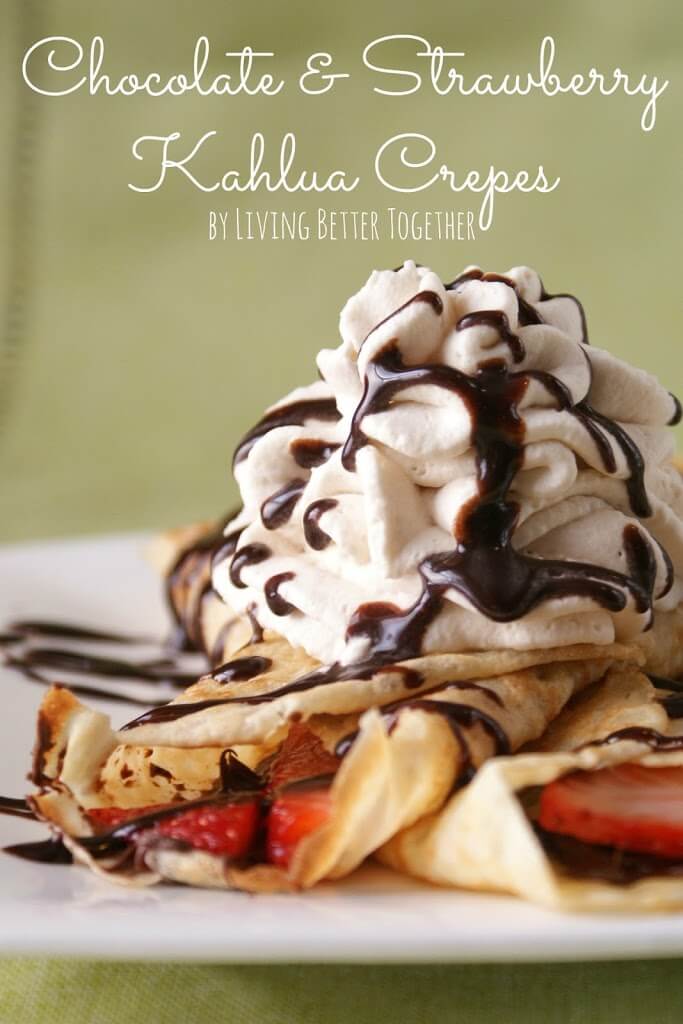 I love to blend my traditional Maine roots and millennial imagination. I have a serious sweet tooth, an Audible addiction, and I'm always up for exploring new places!