This Ginger Rum Apple Cider will make entertaining a breeze this holiday season! Seasoned with cinnamon, apples, and ginger, this cider can simmer in the crock all night long! Keep the spiced rum on the side so guests have a boozy and non-alcoholic option!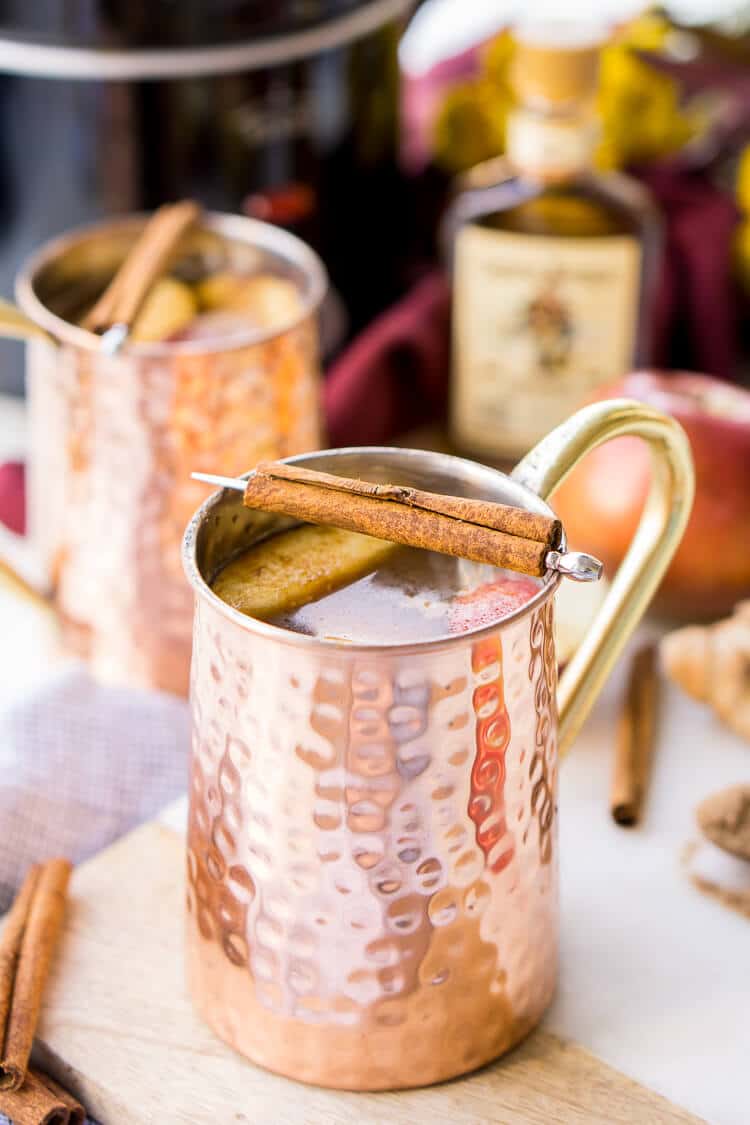 Three words: Crock Pot (that's technically two, I know), Apple Cider (that's another two, I know), and RUM! You know what those three things equal? Fall party perfection!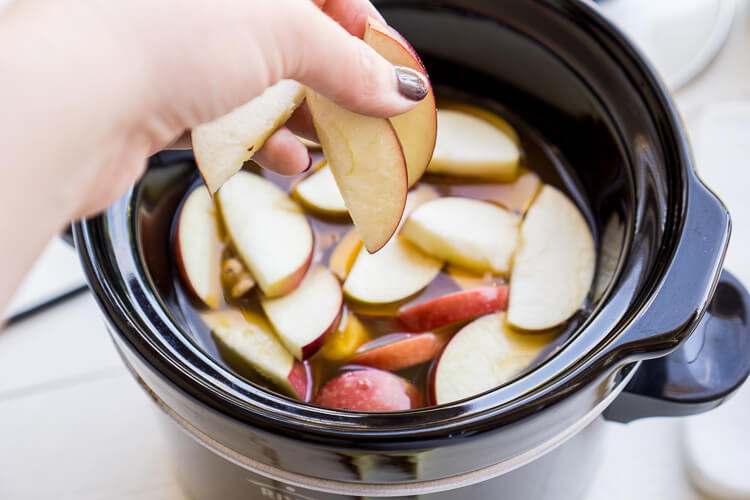 Now, obviously this cider isn't going to be the only thing at the party, but it's sure to be a comforting highlight! Thanks to the crock pot, you can mix all the ingredients together ahead of time. Just turn that baby on high and add more cider as needed when guests start gulping it down.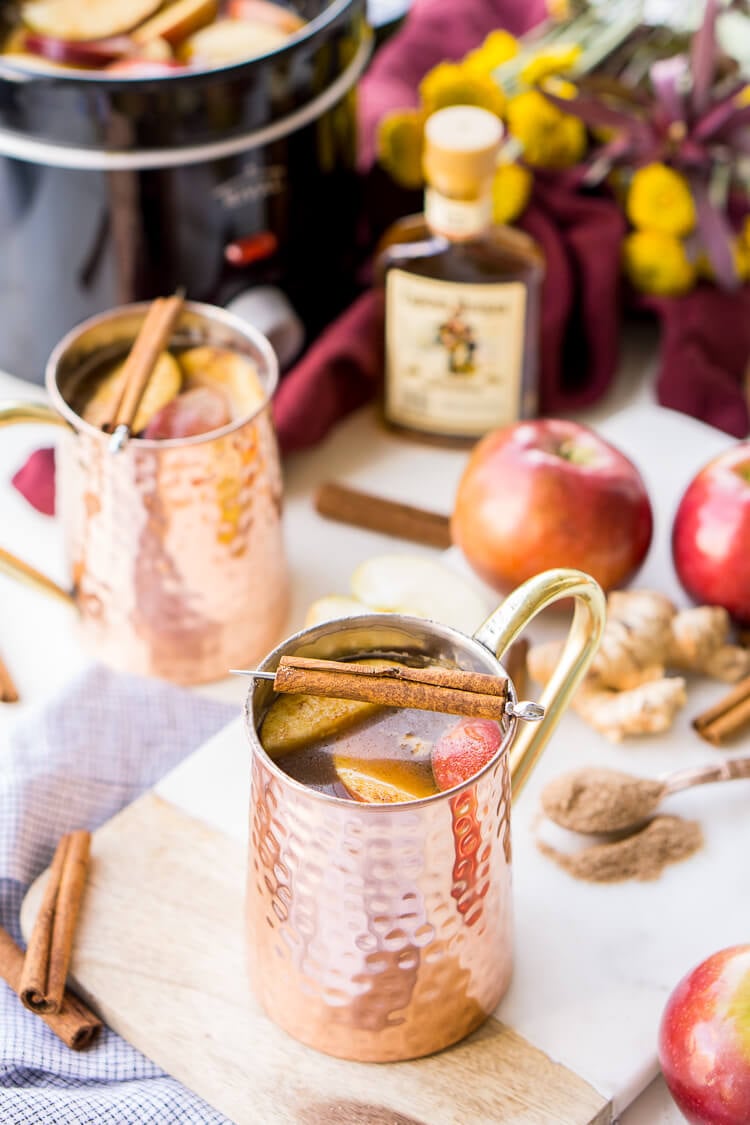 What I love most about this Ginger Rum Apple Cider is that the initial batch doesn't include alcohol, the cider, apples, cinnamon sticks, and ginger simmer on their own, which is great for kids and those who don't drink. But then, if you want to kick things up a notch, you can simply pour in a little spiced rum for a boozy adult version! Yummmmm!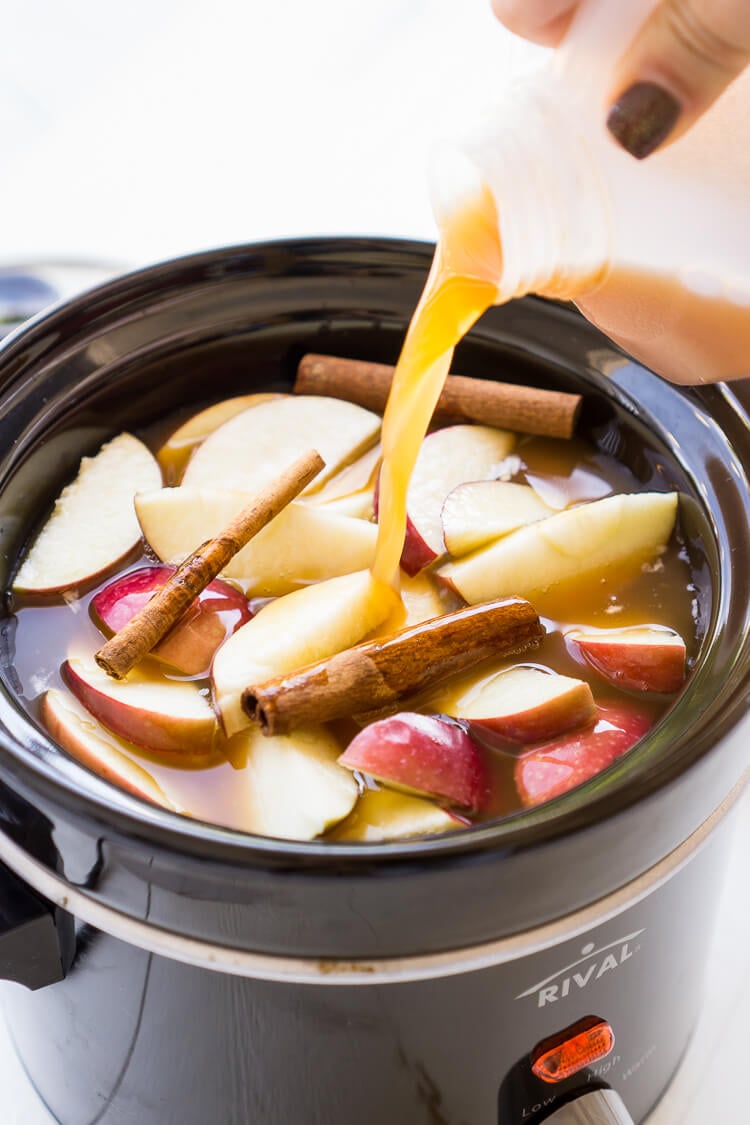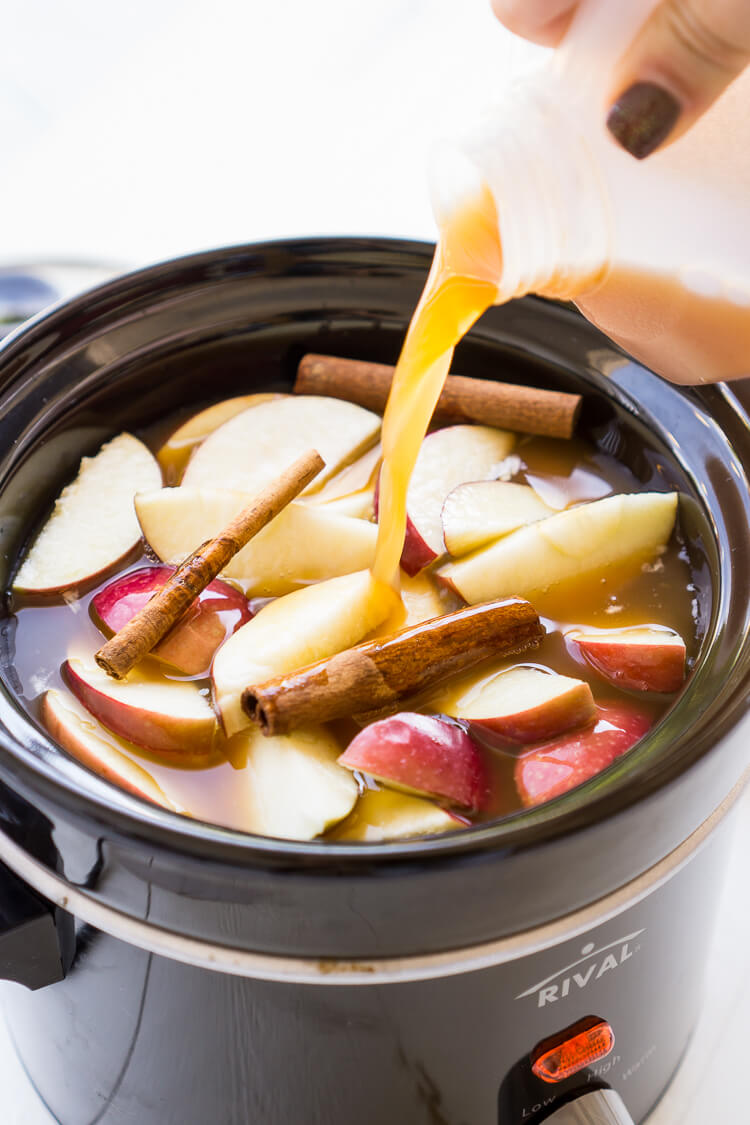 I found this recipe over at Tablespoon.com where it was part of a collection of 16 Completely Different Ways to Eat Apples. As soon as I saw it, I knew I needed to give this recipe a try! Tablespoon has tons of great recipes for your busy life, whether it's quick dinner ideas or the Thanksgiving table that needs taking care of, Tablespoon has got you covered!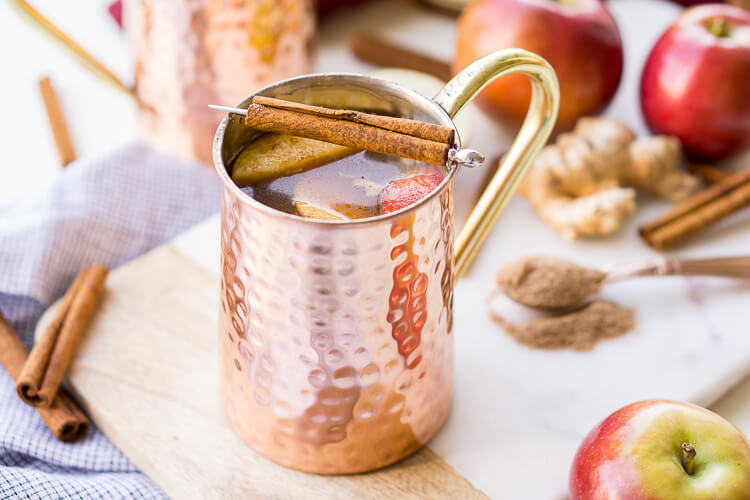 You can set up your own Tablespoon account to save and share recipes that are sure to bring joy to your kitchen table with fun and inventive flavors to match every season!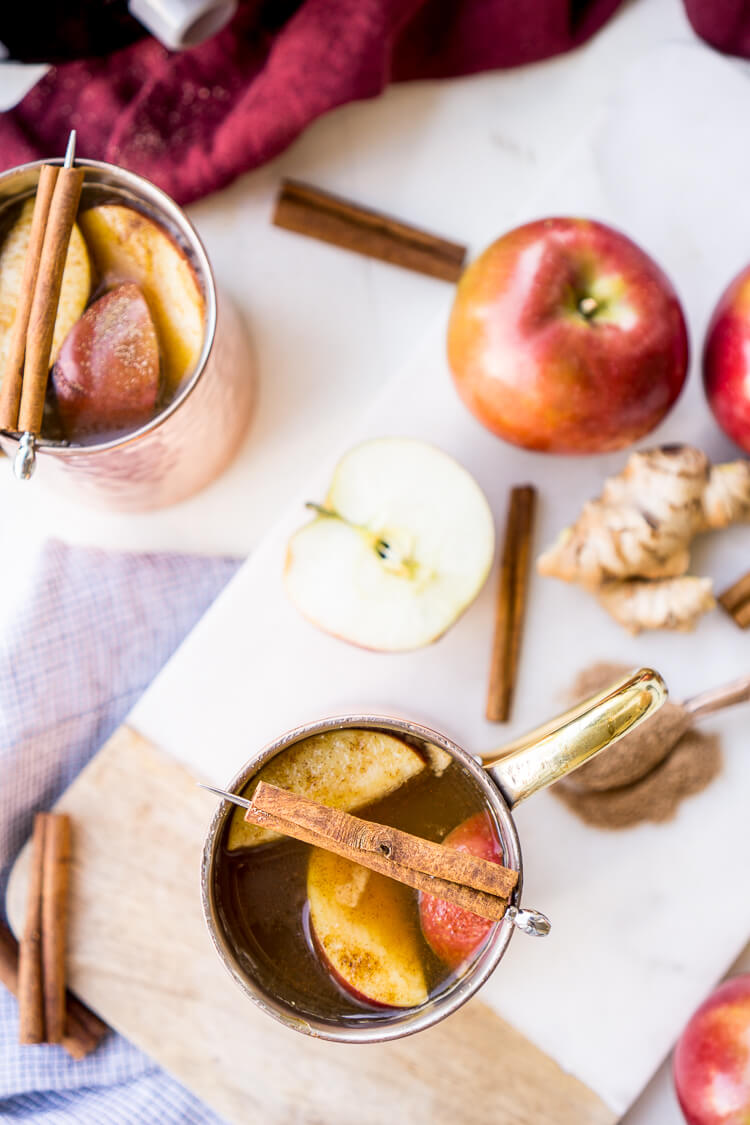 I prefer to use MacIntosh apples in a lot of my fall recipes. Are they my favorite apple? No. But I love how soft they are and how easily they absorb flavor from spices, which is key in a lot of recipes. Fresh slices of ginger give this apple cider a unique note that you don't tend to find in most traditional ciders. Cinnamon sticks added to the mix with some cinnamon sugar sprinkled on top, plus whatever is in the cider you choose to use give this fall drink a nice spice.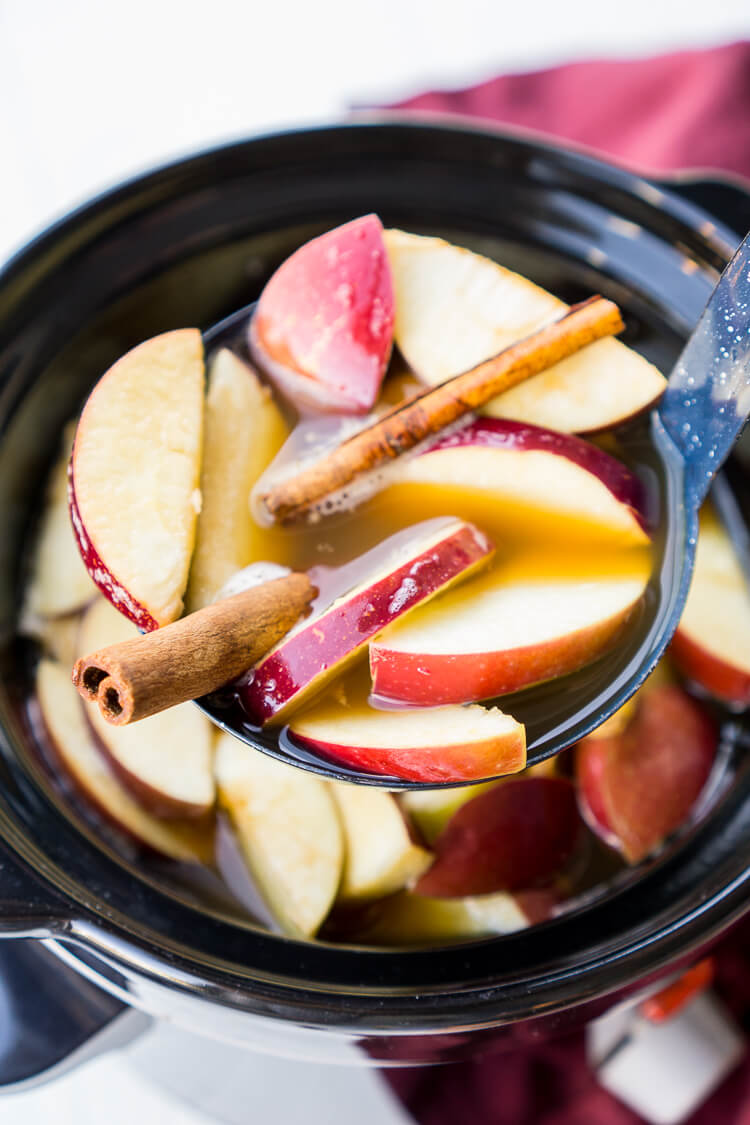 So I hope you'll be serving this Ginger Rum Apple Cider up all season long and right through the winter months when things get real chilly! It's a warm and delightful mug with and without the spiced rum! What are you most looking forward to now that fall is settling in?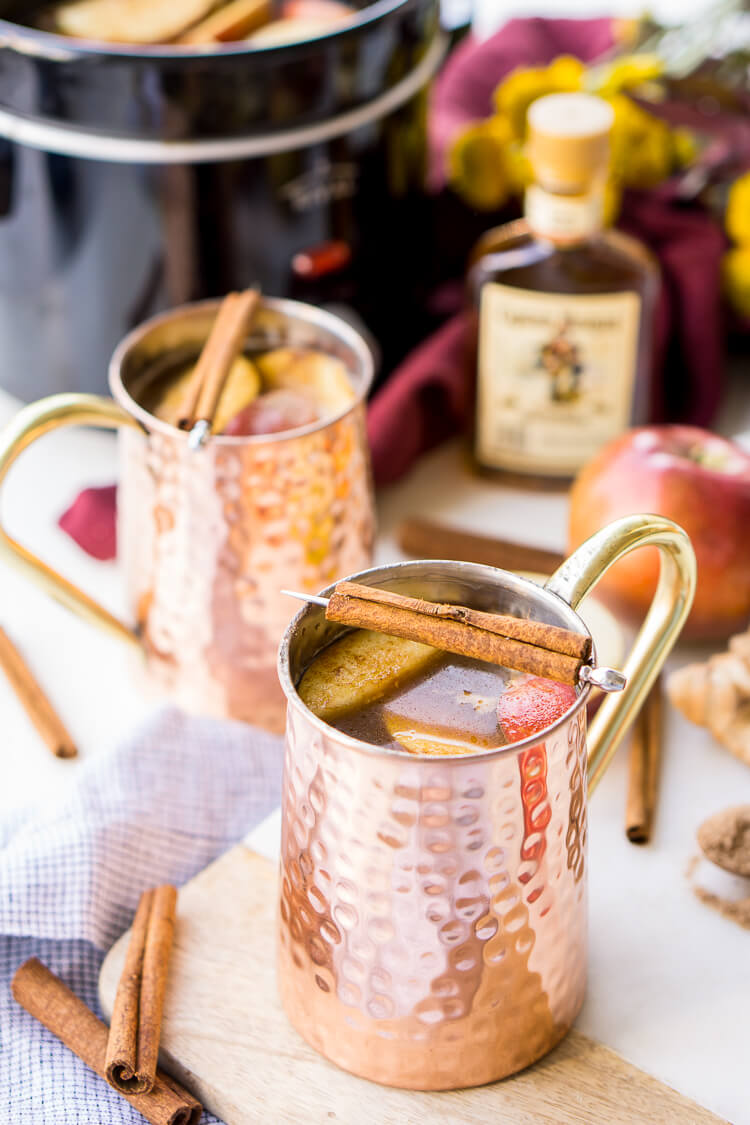 You might also enjoy these other seasonal cocktails!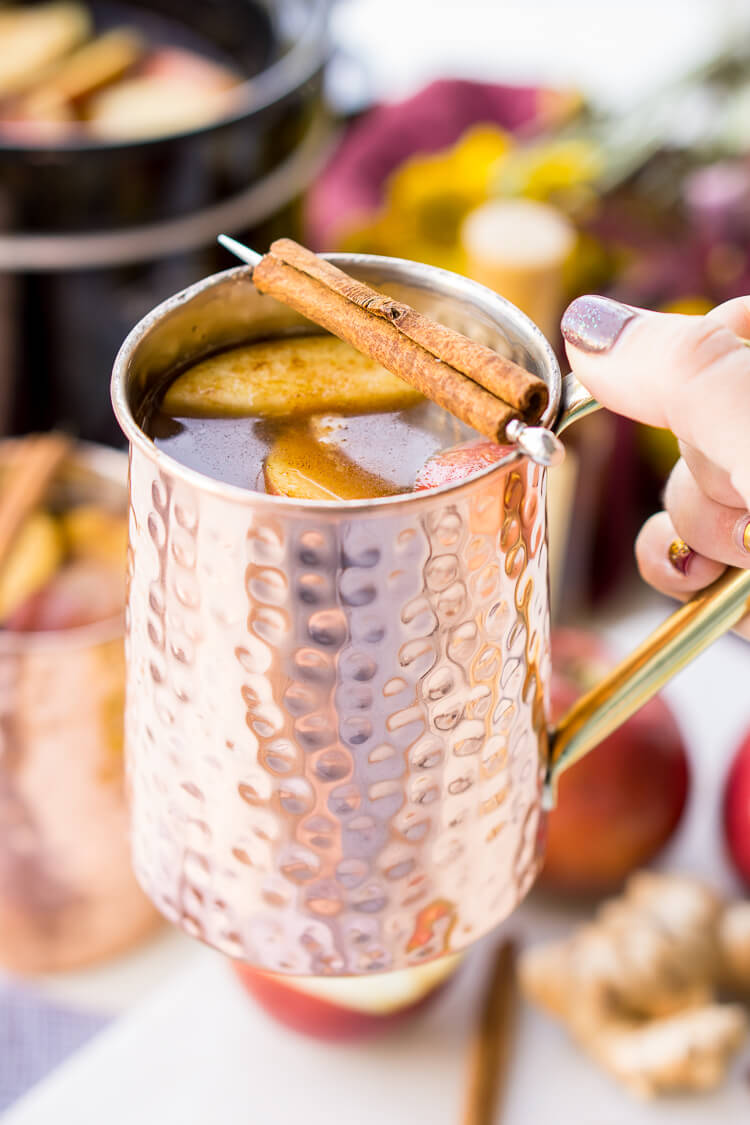 This is a sponsored conversation written by me on behalf of Tablespoon. The opinions and text are all mine.
This is a sponsored conversation written by me on behalf of Tablespoon. The opinions and text are all mine.