This Rosa Picante Margarita is the Patrón Margarita of the Year! Expertly crafted, artfully presented, and it tastes as smooth as it looks!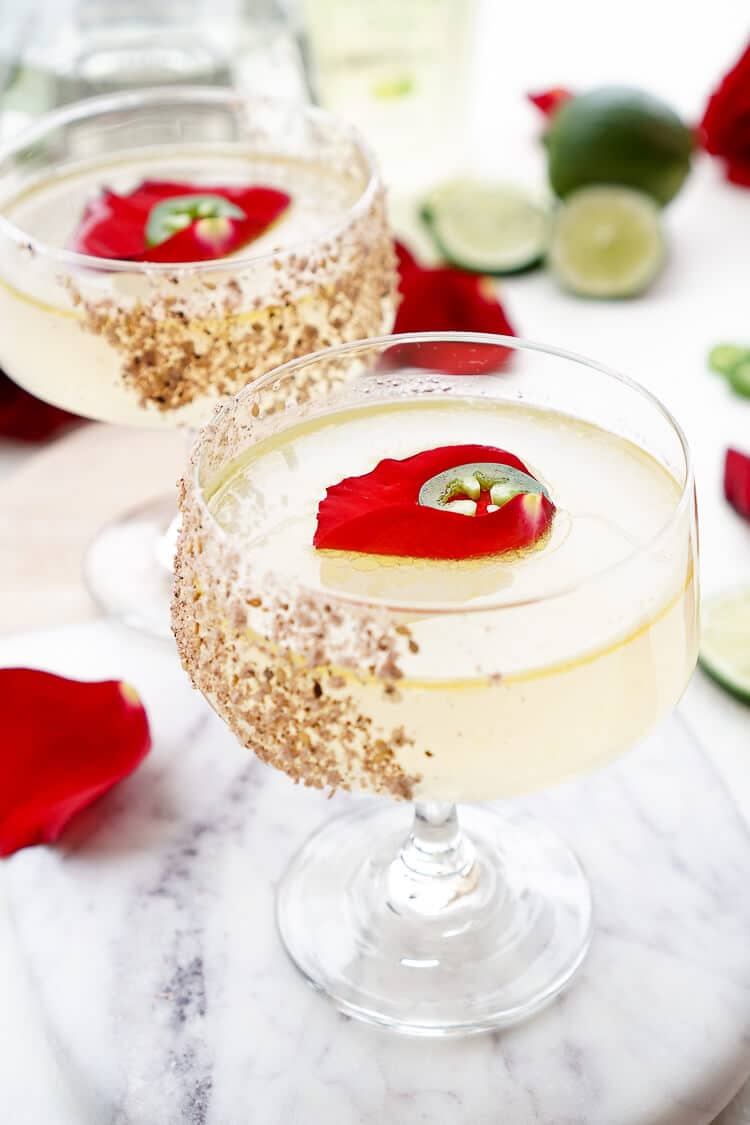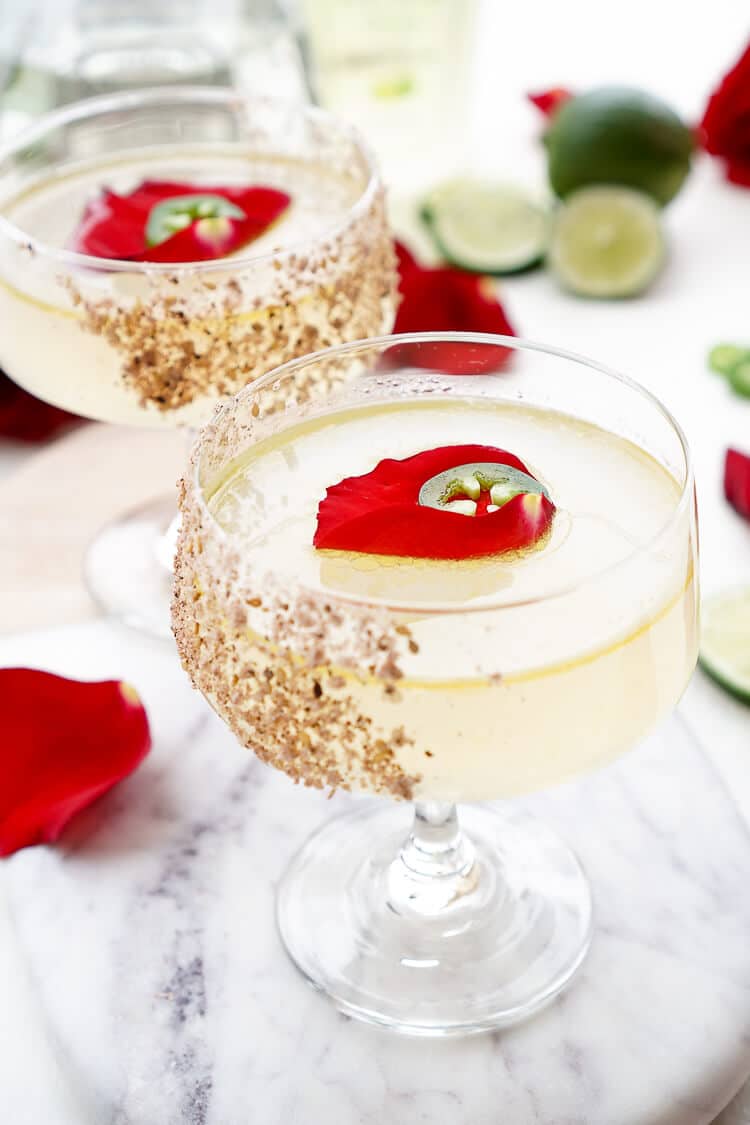 There are cocktails, and then there's craft. Cocktails that are mixed with such precision and grace that they add a little wow factor to your life. The Patrón Margarita of the Year, the Rosa Picante Margarita, is one such drink.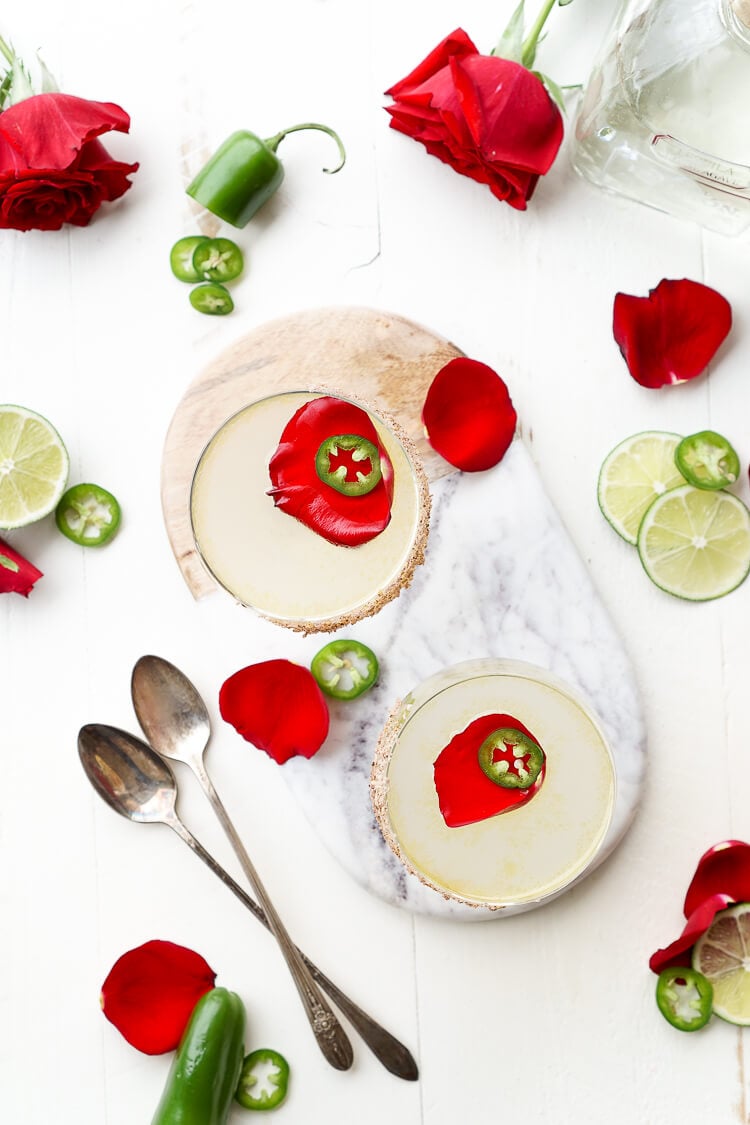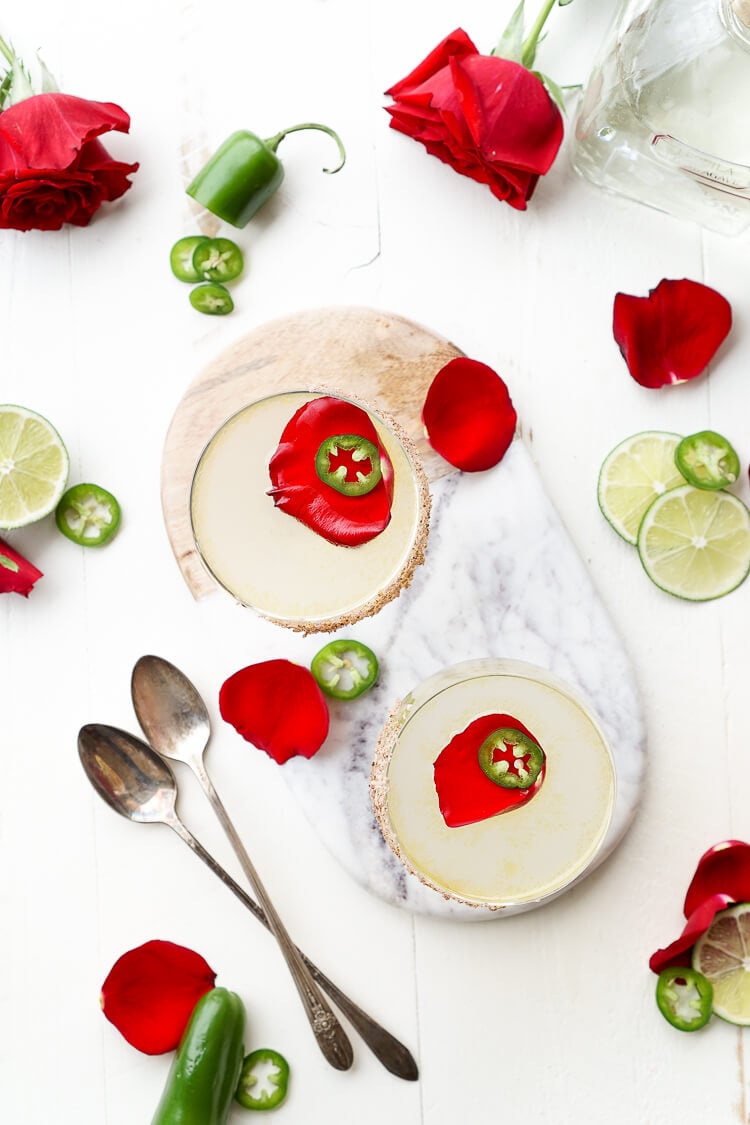 Patrón Tequila embarked on a pursuit to find margarita drinkers' favorite style of this ubiquitous, and often misunderstood, classic cocktail. They enlisted the help of seven top bartenders from across the U.S. and Mexico to create recipes for seven different styles of margaritas – herbal, spicy, smoky, savory, modern, tropical and classic – inspired by trends and regional influences. Two months and over 50,000 votes later, the spicy recipe, the Rosa Picante Margarita, was officially named the 2016 Margarita of the Year.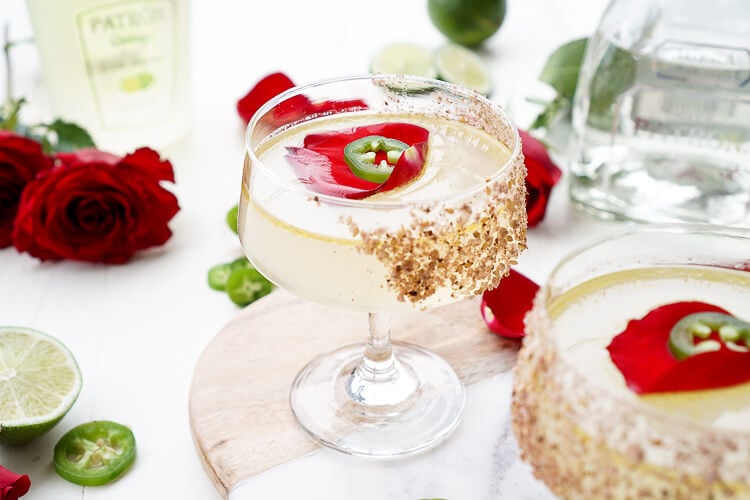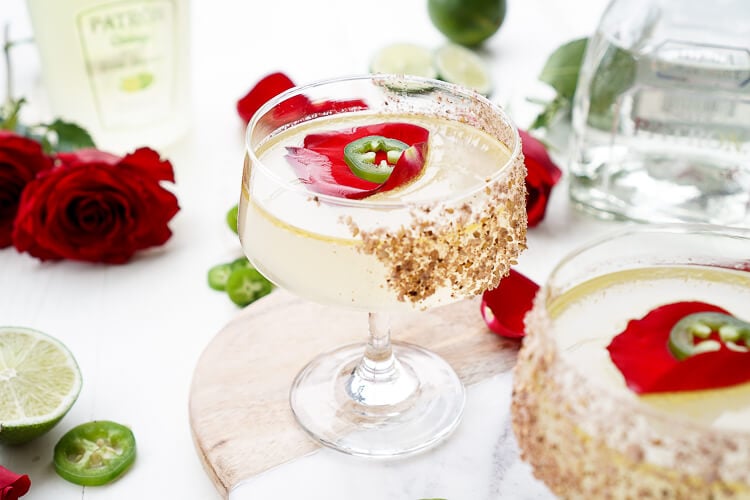 Jordan Corney developed this cocktail recipe in the hopes of dressing up the ever popular jalapeño margarita. The Rosa Picante is a more sophisticated spicy margarita that balances heat with fresh floral notes. And in case you couldn't tell, it's a bit of a showstopper when it comes to presentation too! I mean seriously, have you seen a prettier margarita? Just imagine serving this up at a wedding as the signature cocktail, or a fancy dinner party as we gear up for Cinco de Mayo! Your guests will be impressed!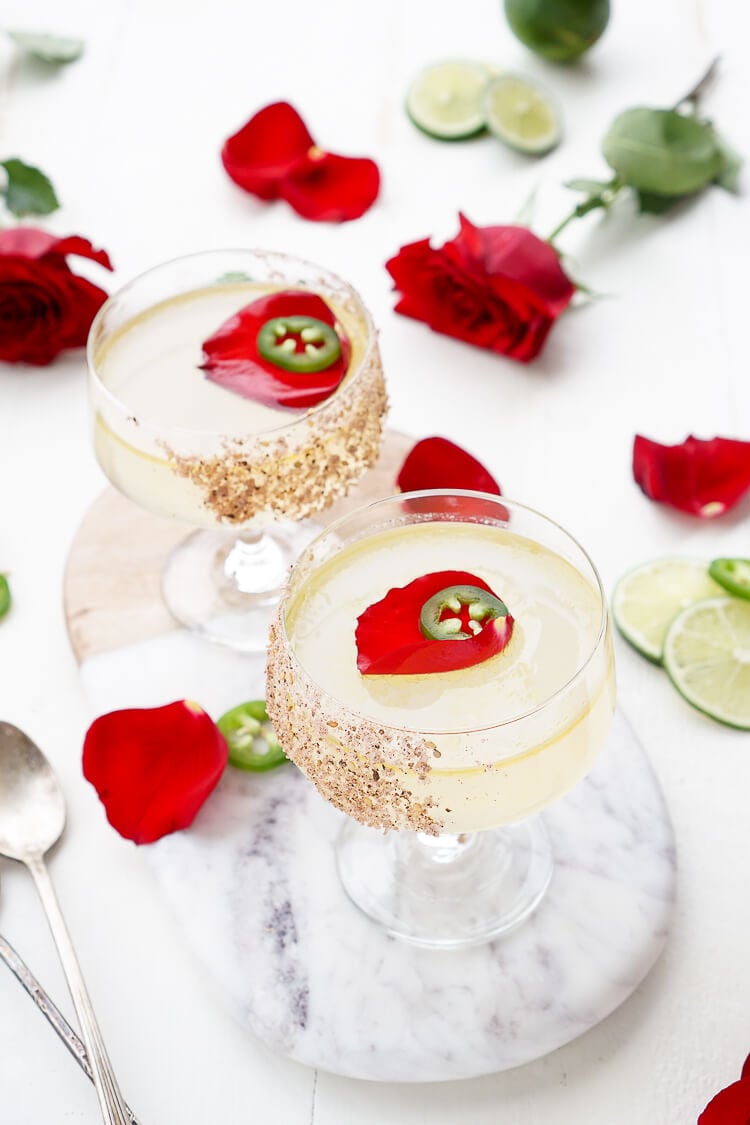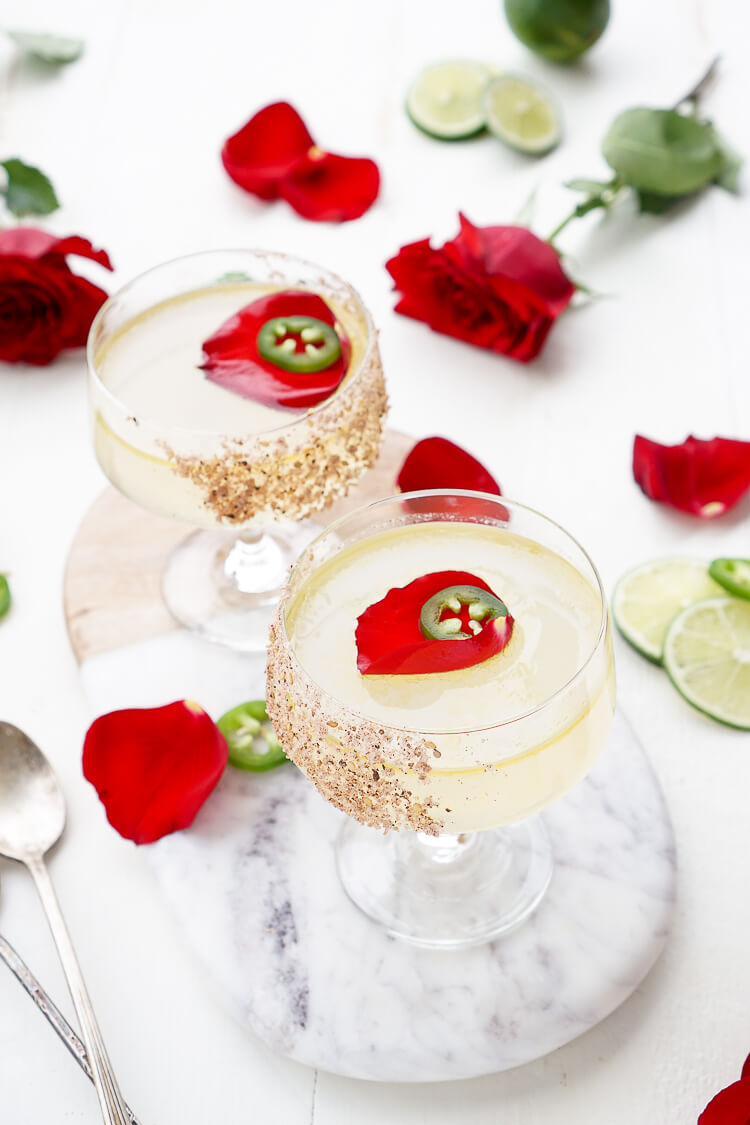 For us, it was the perfect Sunday evening cocktail. Usually, by the time the end of the weekend rolls around, we need one. Especially on working weekends like we had this past one. I have such an INSANE week ahead of me this week, and after working late yesterday, this was the perfect wind down drink while we watched some TV.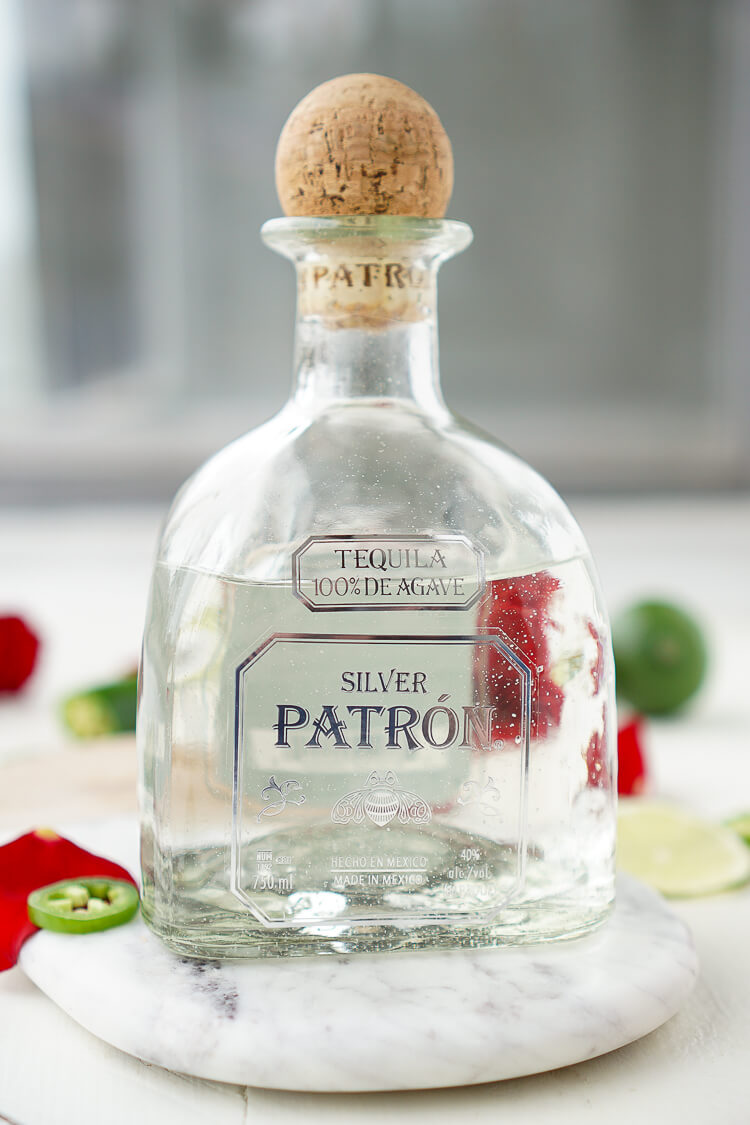 Patrón Tequila is so smooth to begin with, and the jalapeño oil removed any indication of a strong alcoholic presence for a super smooth cocktail. The floral notes balanced out the heat, so it wasn't too extreme, and the lime and ginger blended beautifully for some bright accents. And that rose salt, well that's just the finishing touch that brings it all together. Like I said before, this cocktail is a work of art, and every component has been carefully thought out and executed. No wonder it was chosen as the Patrón Margarita of the Year!
Rosa Picante Margarita
A mix of tequila, lime juice, rosewater, ginger syrup, and jalapeno oil make for a refined spicy cocktail that will knock your socks off!
Ingredients
Cocktail:
2 oz. Patrón
.5 oz Patrón Citrónge Lime
1 oz fresh squeezed lime juice
.5 oz ginger syrup
Bar spoon jalapeño oil
Dash rosewater
Rose petal sea salt
Garnish:
Rose petal
Jalapeño slice
Instructions
Combine Patrón, Patrón Citrónge Lime, lime juice, ginger syrup, and jalapeño oil in a cocktail shaker with ice and shake to chill. Strain into a chilled cocktail coupe that has been half rimmed with rose sea salt, and top with a dash of rose water.
Garnish with rose petal and jalapeño slice if available.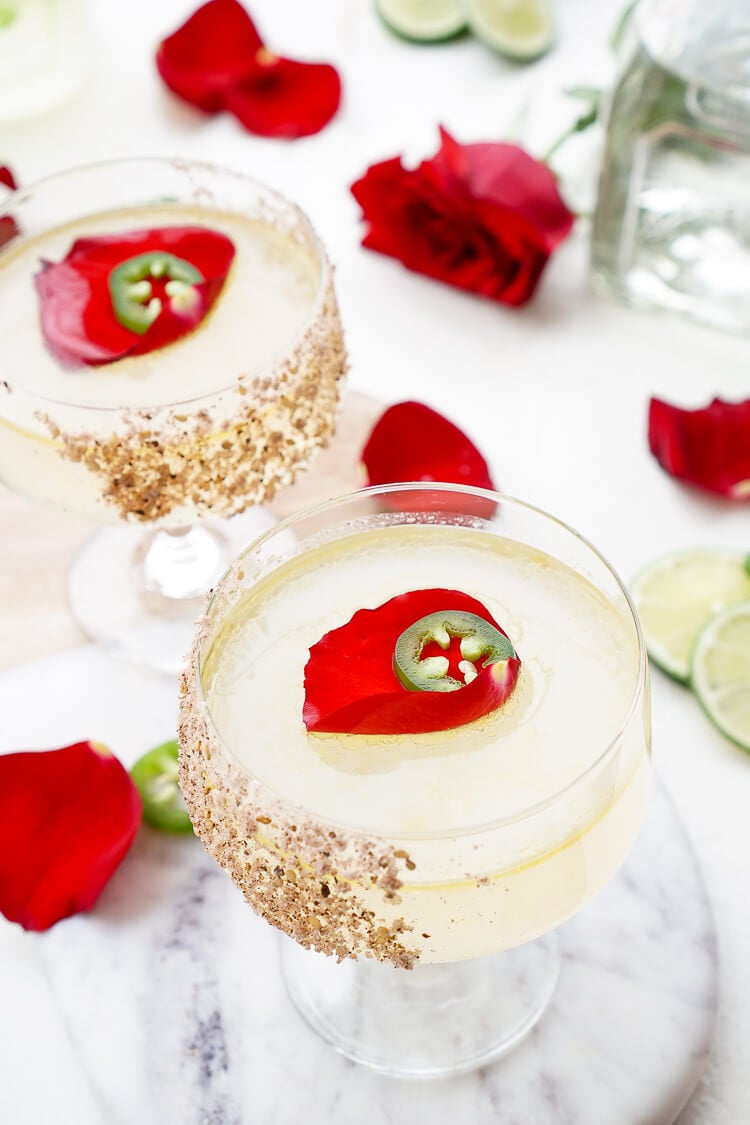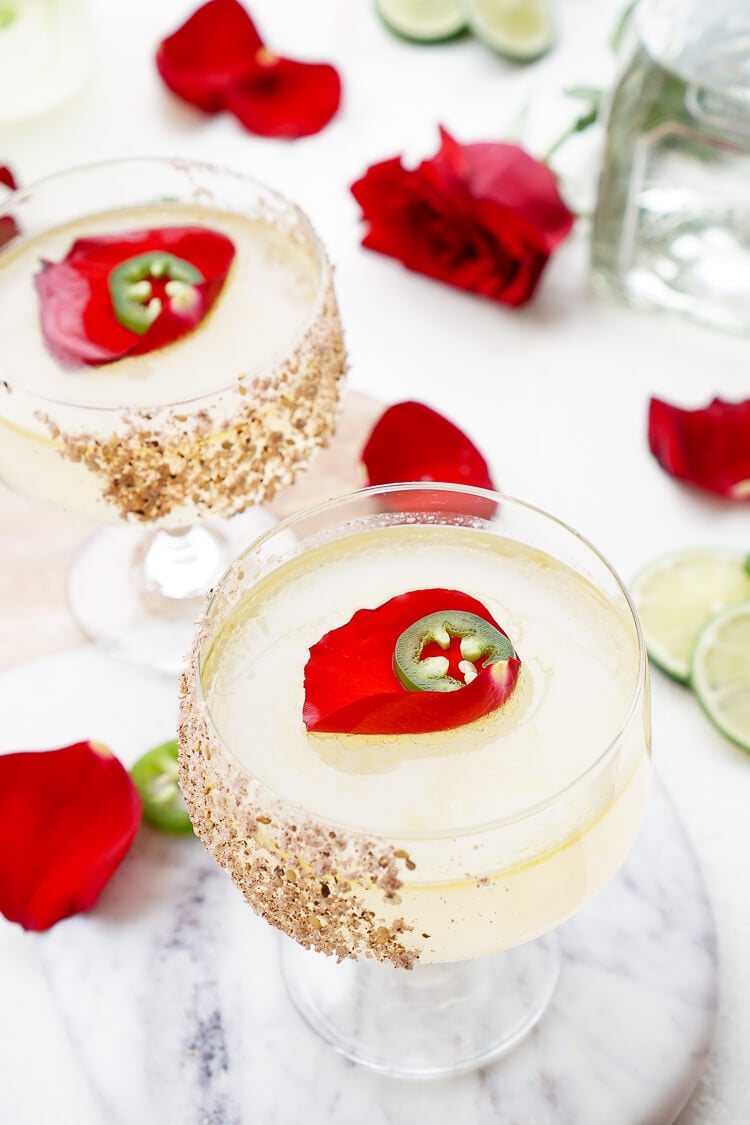 I was selected for this opportunity as a member of Clever Girls and the content and opinions expressed here are all my own.
I love to blend my traditional Maine roots and millennial imagination. I have a serious sweet tooth, an Audible addiction, and I'm always up for exploring new places!