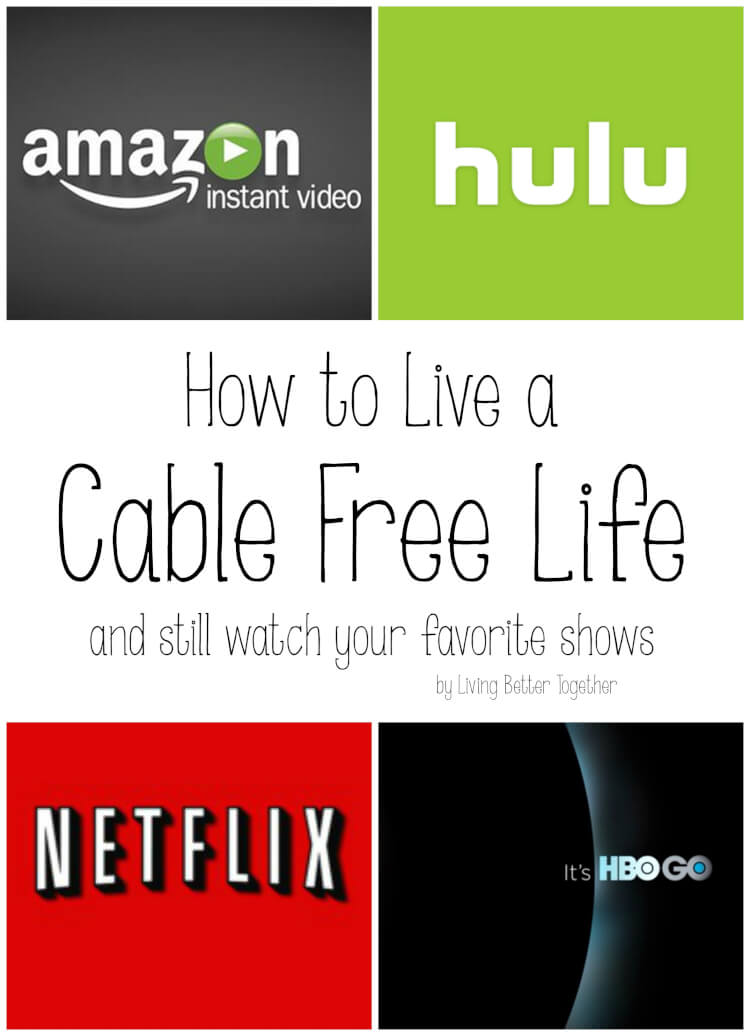 Learn how you can Live a Cable Free Life, save money, and still watch your favorite shows!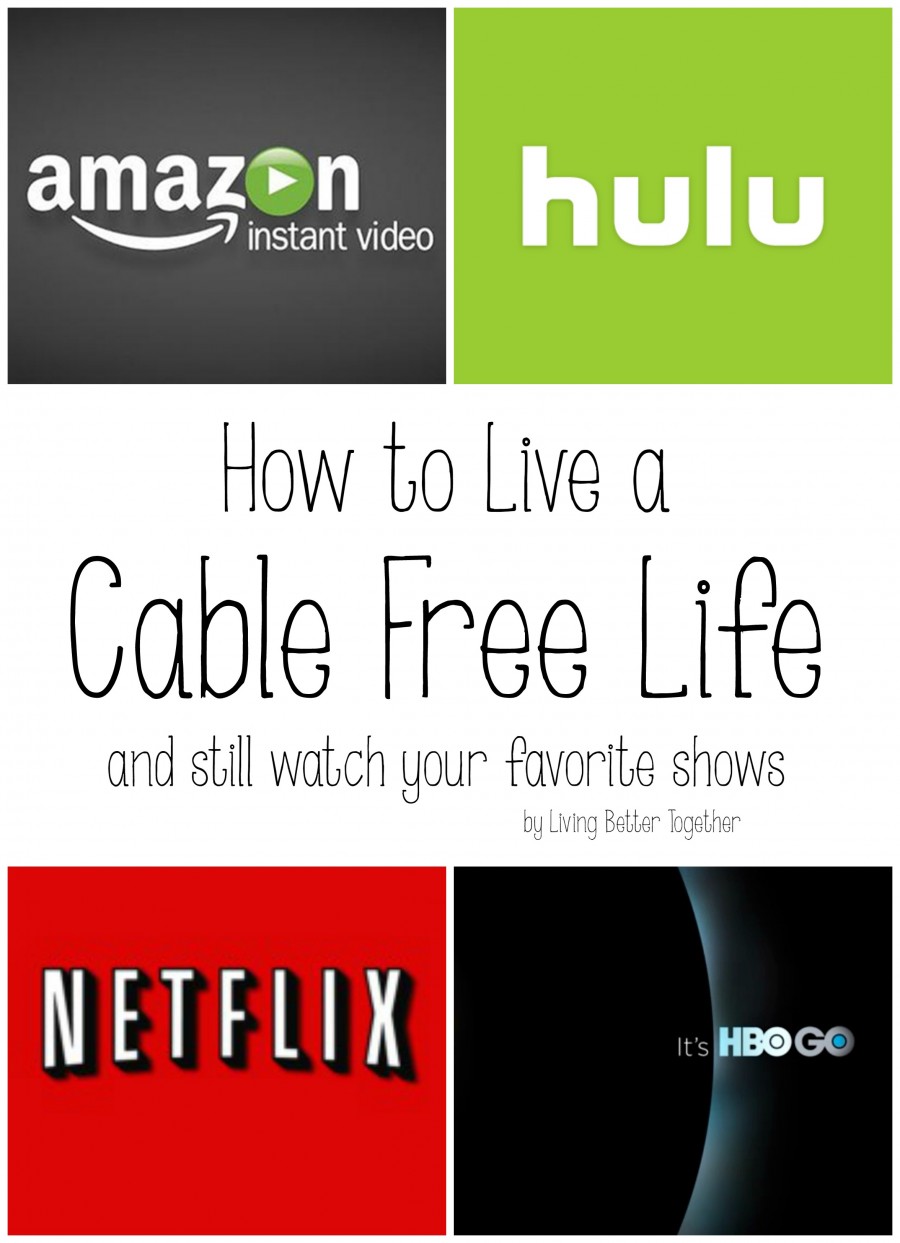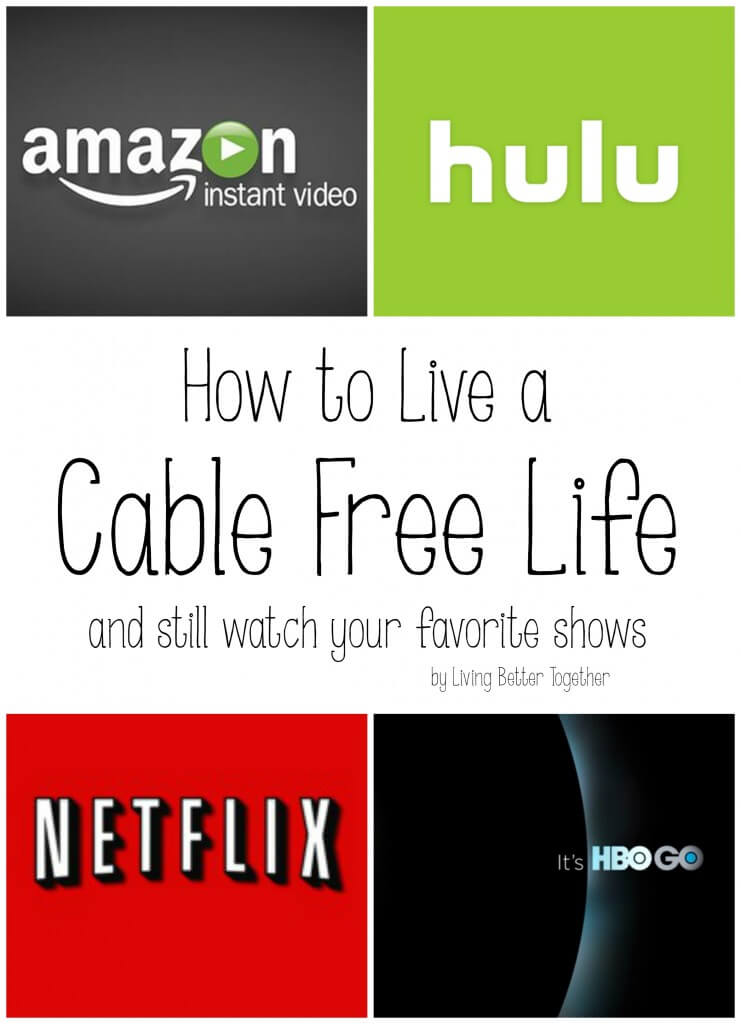 How To Live A Cable Free Life
All my life, I've lived without cable. Well, except when Matt and I moved into our first apartment together, and Time Warner hadn't shut it off from the previous tenant… it took them about a year to figure it out. I've always had just the basics; NBC, CBS, ABC, and PBS. In recent years CW and Fox have made their way into the stream of basic television, so now we have those too.
However, Matt and I really enjoy our network television shows like The Walking Dead, Suits, and of course… my beloved Game of Thrones. And we've found ways to still watch all of them without having a cable or satellite subscription. So I wanted to share our ways and encourage some of you to live a cable-free life too!
We are total television junkies; I know… tsk, tsk. So, of course, I love that I don't have to spend an arm and a leg to enjoy my favorite shows. I'm sure many of you already use some of these money saving features and devices, but for those of you who don't, here's how Matt and I get all of our favorite shows for less than $30.00 a month. If you figure that the average cable cost is $100.00 a month, that's a savings of $840 over the course of a year!!!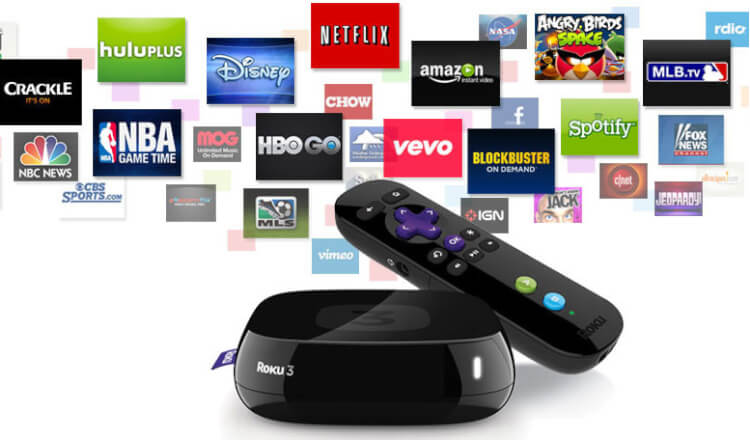 The Roku: We discovered this little device about 6 1/2 years ago, and it is hands down one of the best purchases we have ever made. Roku is an instant streaming device that has several channels such as huluPLUS*, Netflix, and HBO GO. The Roku starts at $42.99, but you can use a Wii or PS3 which also have these same streaming capabilities.
We also have a smart tv in one room which has these options built right into it, and you'll find that the smart tvs are not that much more expensive considering what you can do with them. Roku recently released the Roku Stick which plugs right into the HDMI outlet on your tv.
Cost: $40.00 – $100.00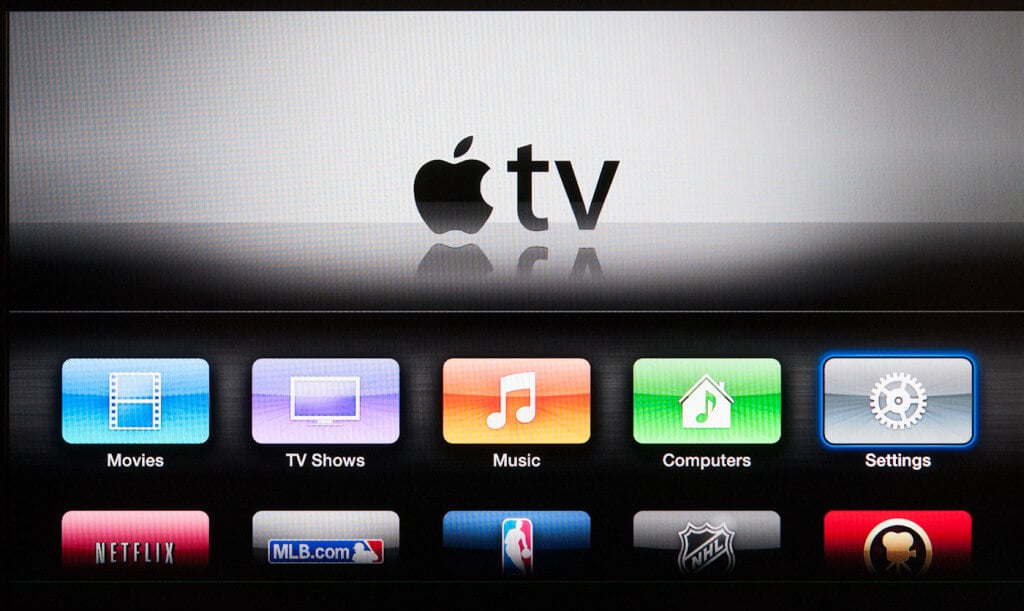 Apple TV: Apple TV is (from what I can tell) almost the same thing as the Roku, but it's compatible with iTunes and not with the Amazon Instant Video app. I think it really comes down to preference between the two. We've used both, my husband loves being able to use the airplay function of the Apple TV with his phone, but overall we prefer the Roku.
Cost: $68.00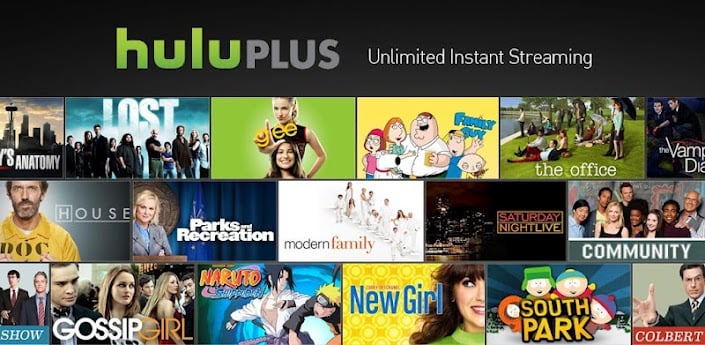 huluPLUS*: I love huluPLUS! Remember when it first came out and Alec Baldwin did the commercials about tv melting your brain… well it's really not that far off. Hulu has most of your big television shows available to stream less than 12 hours after they air and because of that… I'm hooked.
I also love that Hulu has a mobile app, and I can watch the shows that Matt doesn't like while I'm on my lunch break. Hulu has agreements with ABC, NBC, FOX, and several other stations. They even have shows that are exclusive like Marvel's Runaways.
Now, most people are aware of Hulu, but they don't realize that hulu.com has even more to offer as some channels only make their shows available to online huluPLUS users. These channels include Bravo, Food Network, HGTV, Freeform, and CBS.
HuluLive is in Beta right now and allows you to watch tons of your favorite stations live!
Cost: Plans start at $7.99/month (first two weeks are free). $39.99 for HuluLIVE.
HDMI Cable: Now, you're probably thinking, I don't want to watch a show on my laptop, I want to watch it on my television. Well, all you have to do is invest in an HDMI cable, connect it to your laptop and TV, and voila!
Cost: $5.00
Google Chromecast: This device is another alternative to cable, it does the same connection job as an HDMI cable, but you can still continue to use your computer while your show runs in the background! Matt got one for Christmas last year, and he uses it to play computer games on the big screen and for our yoga sessions with Jillian Michaels through YouTube (Man, that woman is mean).
Cost: $30.00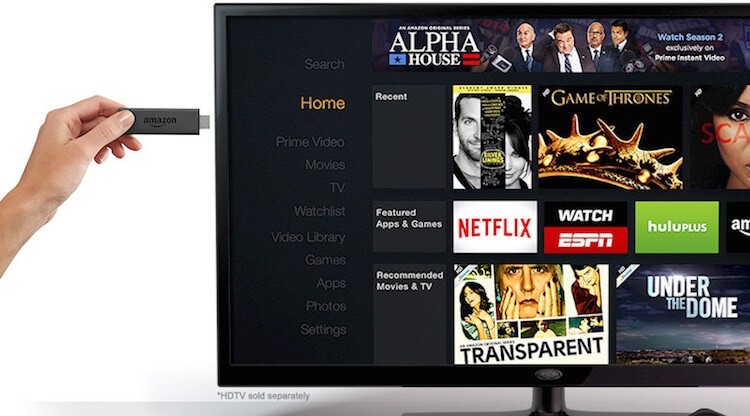 Amazon Fire TV and Stick: These devices are very similar to the Roku and Roku Stick. The stick has twice the memory and storage of the Chromecast and works on its own like the Roku. I have never used this product as it's relatively new and we love our Roku, but I've heard great things about it! The biggest difference is that the Amazon Fire TV products are compatible with the Echo and include an Alexa voice remote.
Cost: $39.00 and $89.99 for the TV.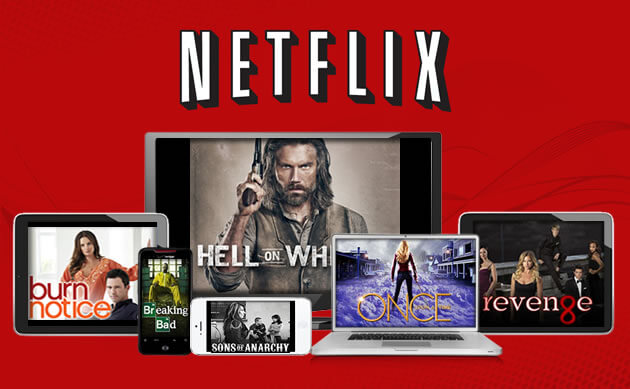 Netflix: For people like me who have seen just about every show there is to see, I'm not really a huge fan of Netflix. Netflix doesn't have current seasons of television shows, but it does have a large assortment of older seasons. Netflix is perfect for weekend marathons of shows you've never seen or maybe just want to rewatch.
We mostly love Netflix for the original series like Daredevil, Chef's Table, and Stranger Things, just to name a few. Plus, it's also home to some great revivals like Fuller House and Gilmore Girls.
Cost: $10.99/month for basic streaming. ( the first month is free)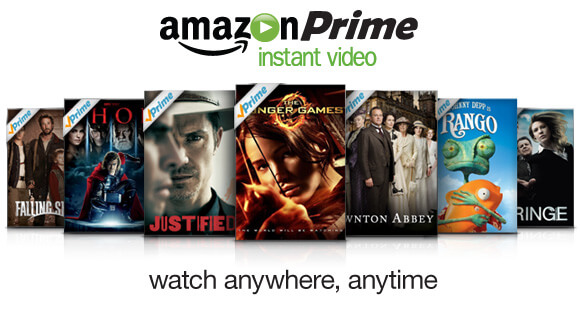 Amazon Prime: This is how we watch Falling Skies, Suits, and several other shows. Each season uploads several months after it finishes airing, but because there isn't as big of a fan following as some of the other shows we watch, I don't mind waiting because it's very unlikely that someone will spoil something for me.
If you are a student, you can sign up for a free 6-month Amazon Prime Membership. Once you sign up as a student, like I did, your Prime renewal is only $49.00 a year instead of the regular $99.00. All you need is an email address ending in .edu or something along those lines.
The beautiful thing about Prime is that they are so many other benefits other than free movies and TV shows. Plus you get the HBO Collection, and access to Amazon Exclusive shows like Golden Globes winning Transparent and The Man in the High Castle.
Cost: $4.08 – $8.25/month (first month is free)
Amazon Instant Video: Matt and I LOVE Amazon Instant Video. This is how we USED to watch The Walking Dead (we quit it). The morning after it airs, it's available for purchase. One click, $1.99, instantly in your Amazon Library! They also have an option for purchasing Season Pass for around $20.00 a season depending on the show.
This is also how we rent most of our movies, because if you're anything like me, then you never seem to be able to get the thing back to the Redbox. What I really enjoy about the rentals on Amazon is that you have 30 days after renting to watch the movie, and once you activate the rental, you have it for 24-48 hours depending on the film. Rentals range between $0.99 and $4.99.
The other great thing about Amazon Instant Video is that you can buy the HD digital copies of movies two weeks before they're released on DVD! This is always important to us for the Oscar nominees since most of them are released for rent the week or two after the awards, this way we can purchase them all and watch them before the show.
You can now manage subscriptions for channels like Showtime, Starz, and HBO through Amazon Instant Video for an additional fee. This is how I watch Outlander 🙂
Cost: Varies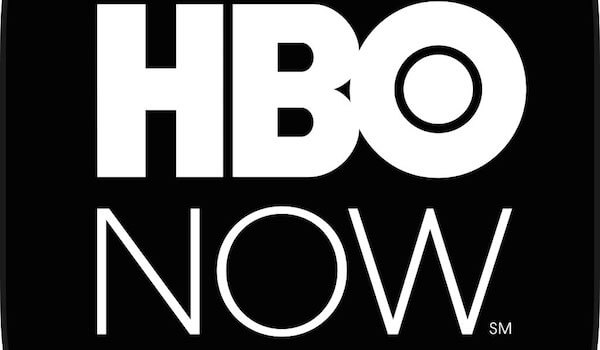 HBO Now: HBO FINALLY launched a stand-alone streaming service in April of 2015! (Woot – no more mooching off your inlaws!) HBO Now also allows you to add authorized users to the account so you can share with family.
However, you should note that HBO reserves the right to limit simultaneous streaming at any time. Basically, don't binge watch Game of Thrones while your mom is speed watching the entire season of True Detective three towns over. Watch responsibly, and no one gets hurt 😉
The nice thing about HBO Now is that you get the full vault of HBO shows and mini-series, definitely worth the monthly subscription price! They also have an extensive collection of movies and list the expiration date for each one from the service. We usually only pay for HBO 2-3 months out of the year.
Cost: $15.00/month ( the first month is free)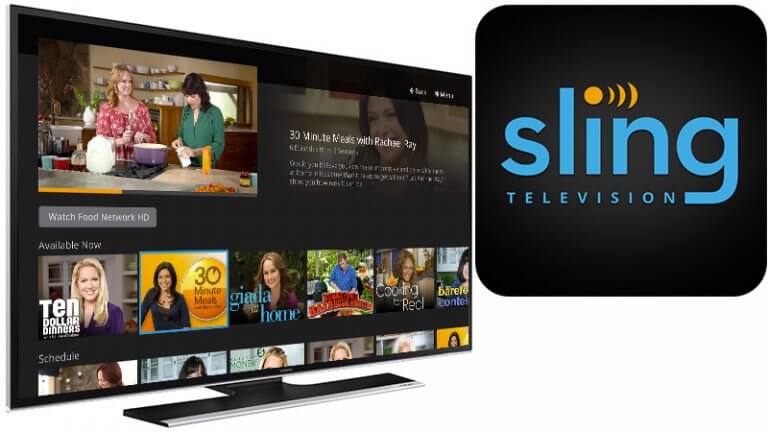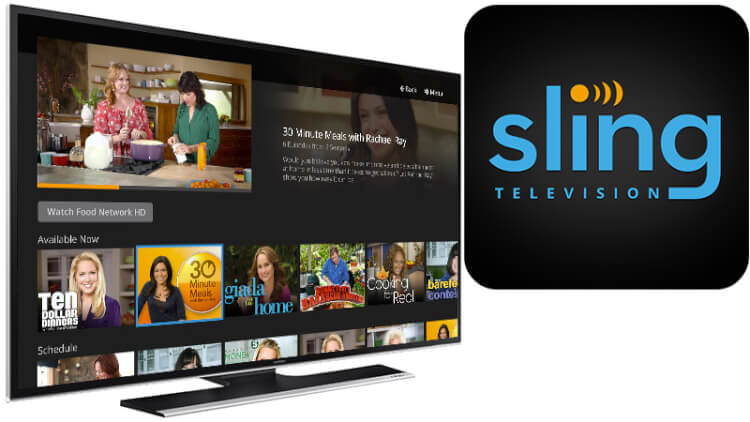 Sling TV – For those of you who have been asking in the four years since this post was published, Sling is your answer for live sports and TV. The subscription cost per month is more than the others, but you are getting LIVE TV! They have a great selection of channels like ESPN, HGTV, Syfy, AMC, and Food Network.
Cost: $20 – $40 per month (the first week is free).
So as you can see, you can still watch your favorite network television shows and live cable free. When adding up Matt and I's use of these entertainment features we spend about $28.00 a month. I know this post wasn't very delicious or pretty, but hopefully, it will help some of you save money by cutting your cable bill and putting that money in your pocket each month.
If you enjoyed this post, check out my Beginner's Guide to Audible and 10 Podcasts You Should Be Listening To.
Reader Questions:
Q: How can I watch sports without cable?
A: Check out Sling TV!
Q: How can I watch the Hallmark Channel?
A: While I don't watch this channel myself, there is a Hallmark Channel on the Roku, though I don't believe it has the current stuff but is great if you want to do a marathon of something. Hallmark also released it's Hallmark Channel Everywhere, so if you have a friend or relative you can bribe with some Rocky Road Cupcakes for their code then you're good to go!
Q: Do you still have your local stations?
A: Sure do! None of the devices we use interfere with our local broadcasting. We use a basic antenna for better reception. We get CBS, ABC, NBC, CW and FOX.
Q: How can I watch my Hunting shows?
A: I honestly don't know, there doesn't appear to be a streaming service for them. Try looking for your shows on Amazon Instant Video to see if they're available. You could also try YouTube; it's amazing what you can find on there! Plus a Google CromeCast stick will put it right from your computer to your TV screen!
Q: Do you need high-speed internet?
A: Yes, high-speed internet is crucial for streaming devices.You will need to have at least a 15 MB download speed for streaming. This is not a cost we factor in as we had high-speed internet long before these devices.
This post was last updated January 3, 2018.