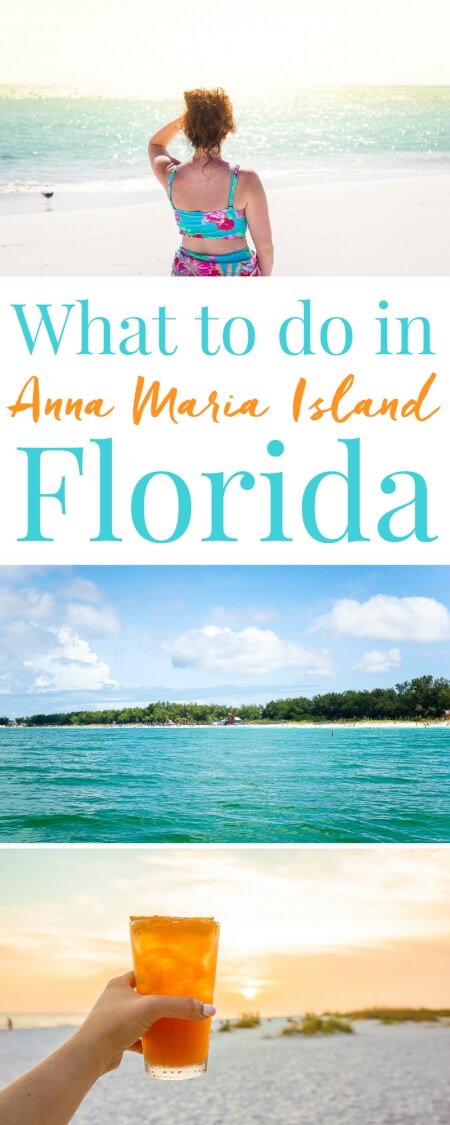 Anna Maria Island in Florida is the perfect vacation destination, a little sliver of heaven between Tampa Bay and the Gulf of Mexico.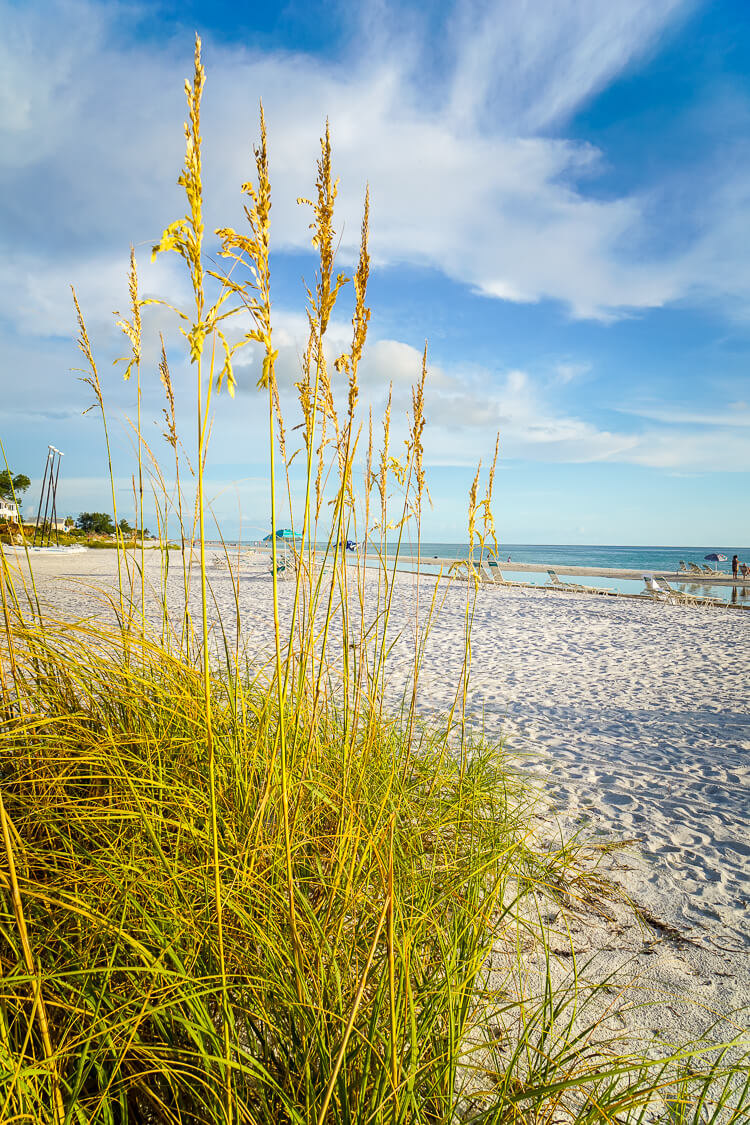 Anna Maria Island
In Anna Maria Island you'll stuff your face, soak up some sun, swim with manatees, shop til you drop, and sail through the clouds (almost), it's bound to be a trip for the books!
I've been doing A LOT of traveling lately, with another seven trips on the agenda for the rest of the year where I'll be expanding both west and eastward on the globe, it feels like a lot, but I'm just trying to embrace it all because I know how fortunate I am to have the opportunity to travel like this.
If you were to ask me where my favorite place in the world was, it would be the Isle of Skye. If you were to ask me where my favorite place in the US is, aside from Maine because I'm biased, it would be Anna Maria Island.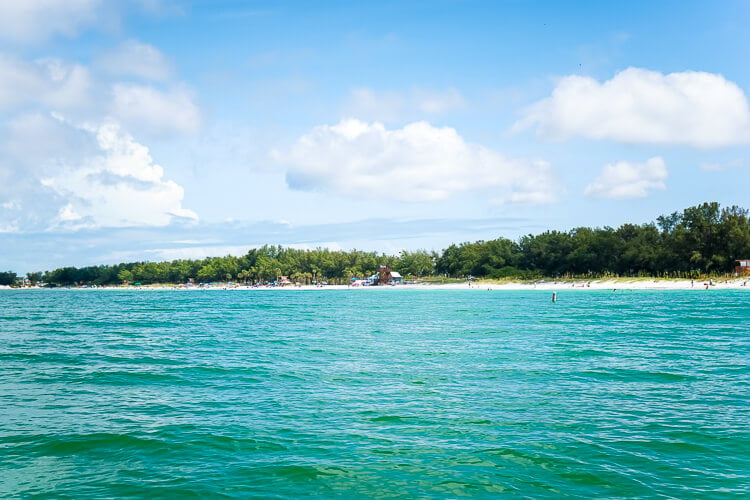 This quiet little island is located just an hour from Tampa on Florida's Gulf Coast. You can actually see the bridge and St. Peterburg from the island. My family has been coming here for five or six years now on day trips when we visit family, but I'd never been able to explore it fully until a couple of weeks ago, and let me tell ya, I love it even more now, and I didn't think that was possible!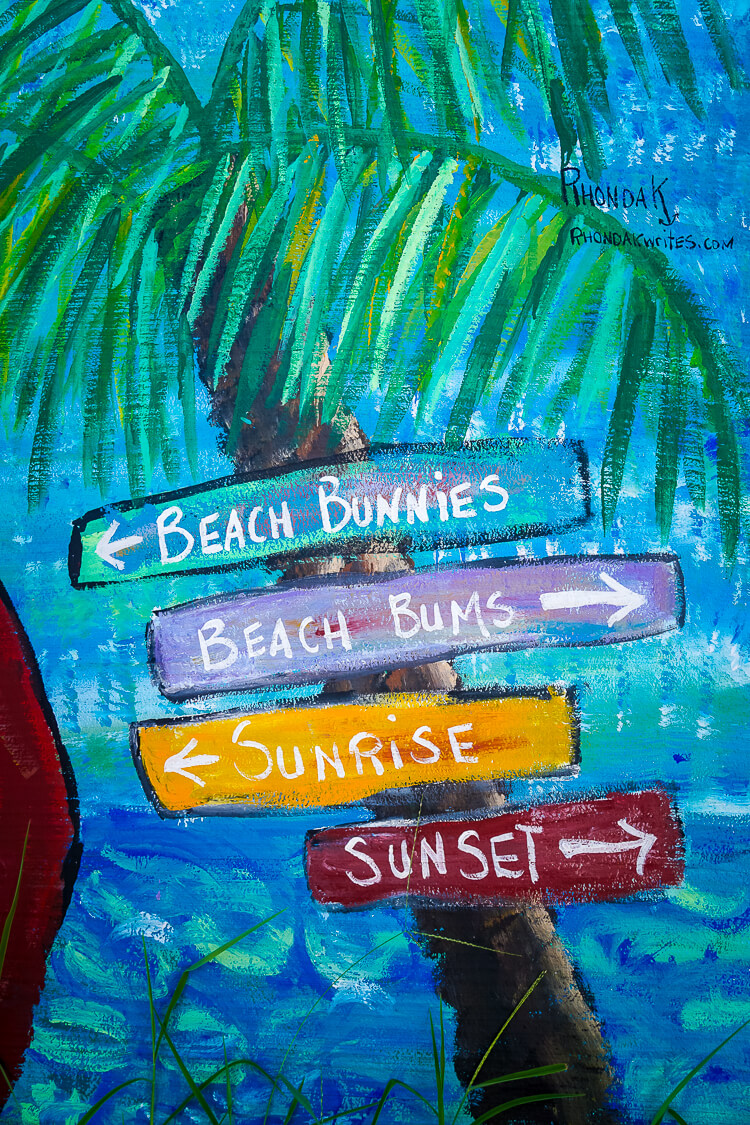 I first read about Anna Maria Island in a magazine. It was described as "Old Florida" where time stood still, and beautiful beaches outlined the entire island. Where you could swim with manatees and eat amazing food and drink fruity cocktails all day long. When my in-laws asked me where I wanted to go, it was at the top of my list.
They tried to sway me into going to Sarasota or The Keys, but I knew in my heart, Anna Maria Island was the place for me. And so we went, and I just keep coming back for more. More beach, more crepes, more adventure!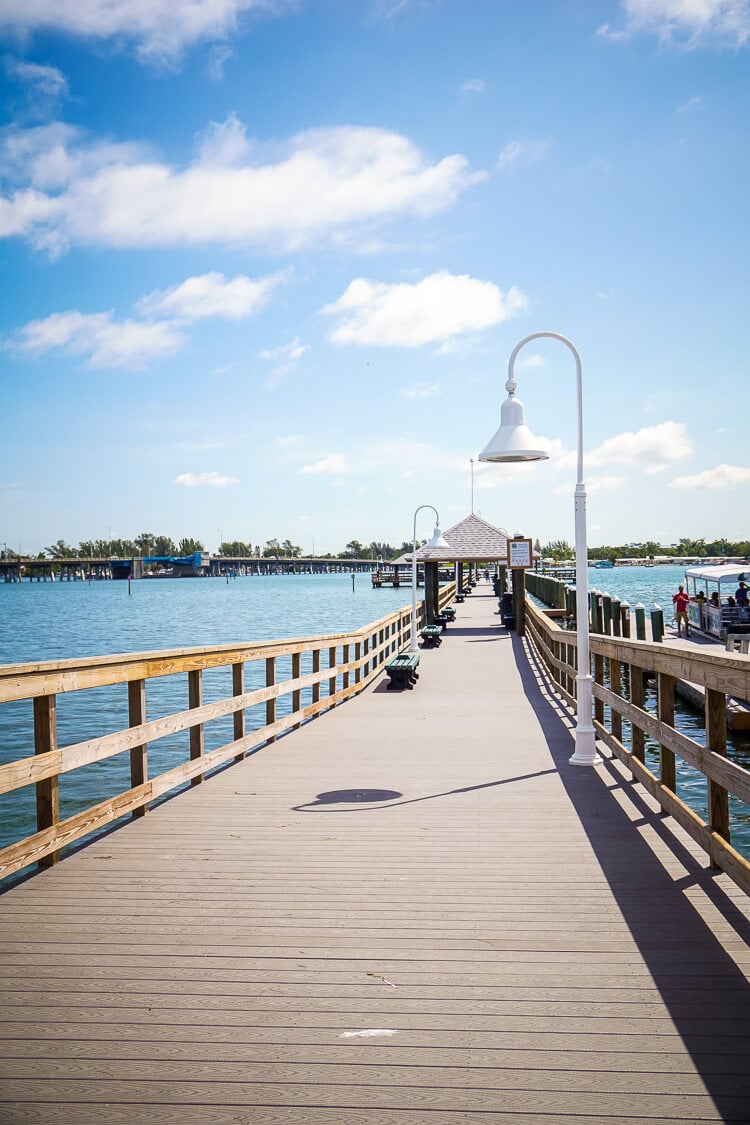 I went to Florida a few days early with Matt to visit family and then dropped him back off at the airport on Sunday and picked up the girls in our Kia Sorento SXL on Monday morning before heading to the island. First of all, have you ever been in a car with cooled seats? This was a total first for me and it was a great feature given how hot and humid it was on the island.
This is actually the same make and model vehicle as the one that got me around Napa Valley. This car has really great features, including the biggest sunroof I've ever seen, and it was really spacious which was great because we had A LOT of luggage!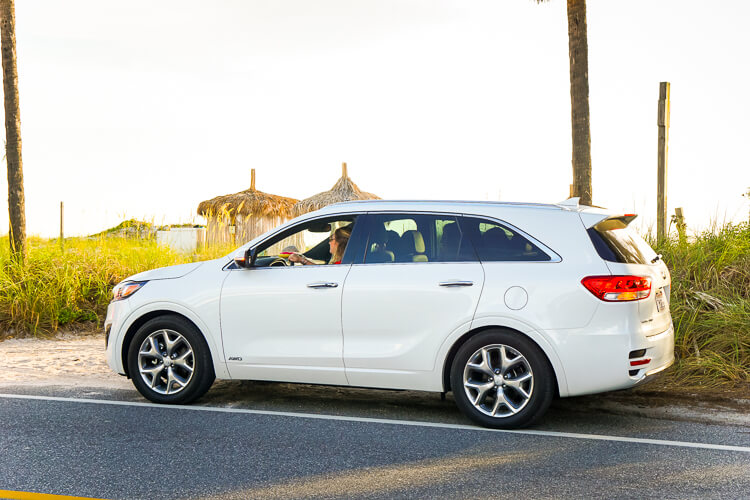 Anna Maria Island and the Bradenton Area have to be Florida's best-kept secret, and as much as I want to keep it that way, I want you all to experience the amazing island life AMI has to offer. The salty air, the kitschy island shops, and the easy-going hospitality of everyone you meet will suck you in and make you want to stay forever. So today I'm recapping and sharing all the best things to see and do and eat on Anna Maria Island, and then I'm going to strongly encourage you to book a trip here ASAP if you're not convinced already.
Tortuga Inn Beach Resort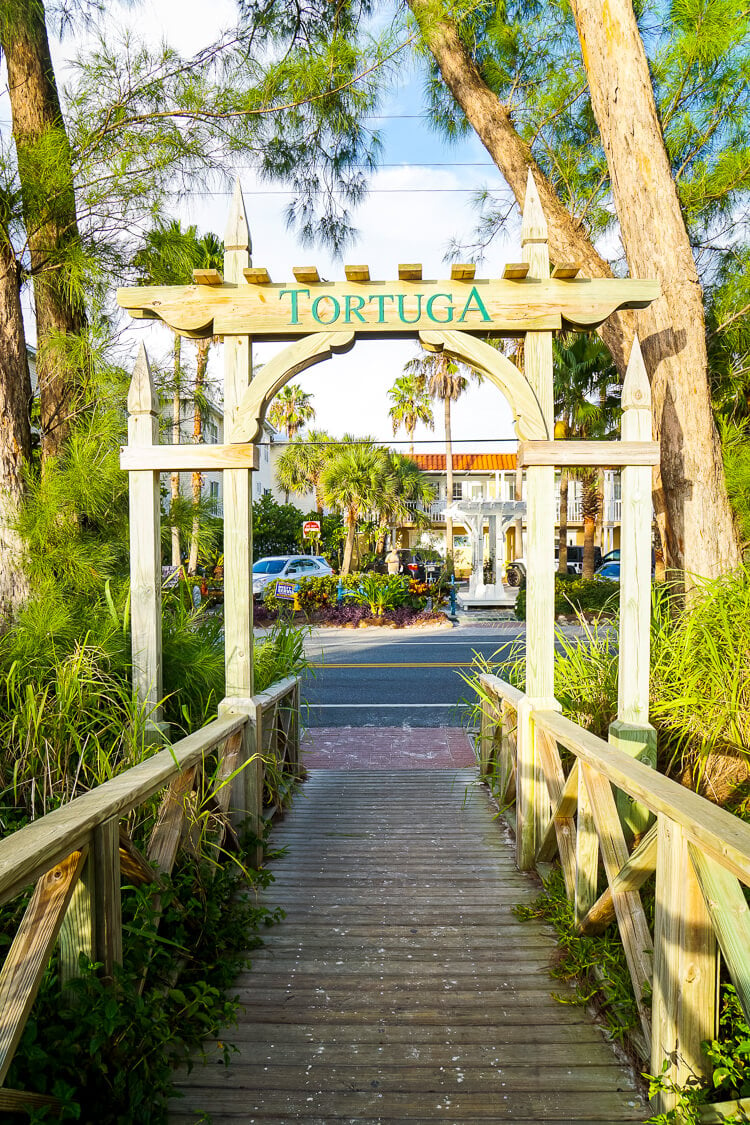 After a long day of travel, even for those of us who were already in Florida, the Tortuga Inn Beach Resort was a welcome sight when reached it. We check into our rooms in the Garden Terraces and relaxed a bit before heading out to dinner.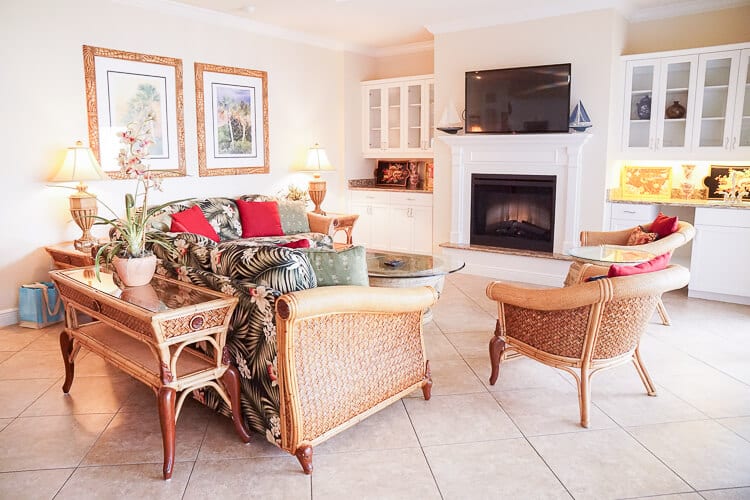 Anna Maria Island is a skinny little thing and Tortuga is a big place, from both sides of the resort you can see the water on each side of the island. There's a beautiful path to the water on one side and across the street from the main entrance is their private beach. They offer free beach umbrellas so make sure you grab one on your way out so you have some shade!
The rooms themselves were massive, more like houses and I totally wanted to take this bright and airy kitchen home with me! Time to convince that husband of mine we need new cabinets once the floors are in!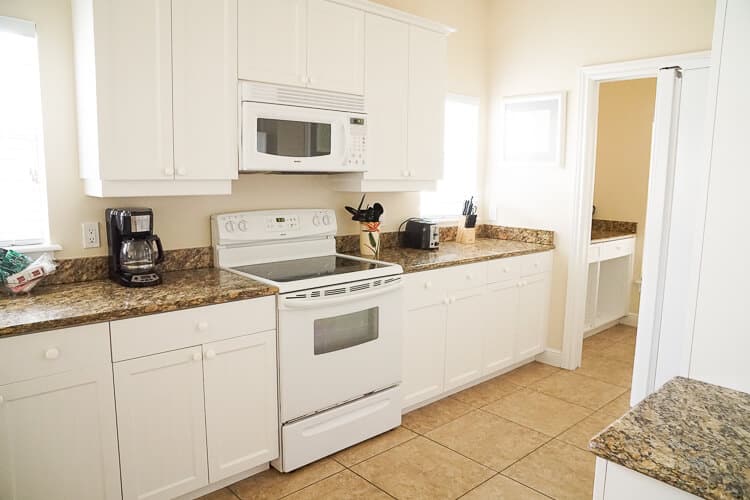 This was the perfect place for us to sit around and hang out, pow wow, and enjoy a family-style Italian meal in! The Tortuga beach is on the western side of the island and makes for some gorgeous afternoons on the sand!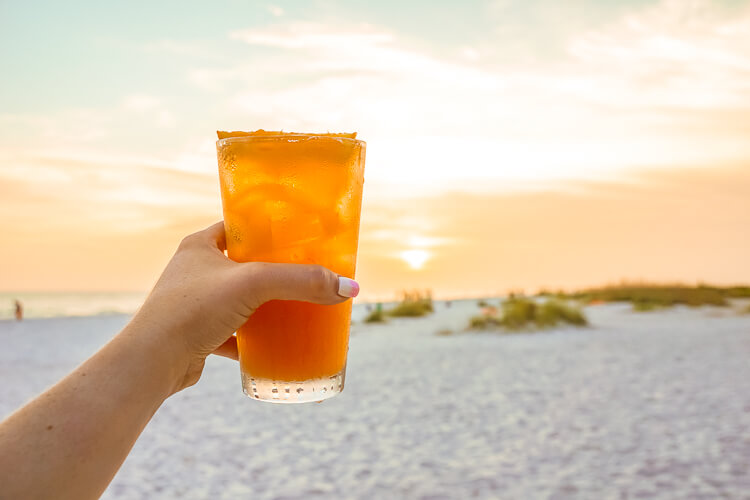 One of the nice things about traveling with fellow bloggers over family is that they get you, and you don't get weird looks when you ask everyone to hold on a minute before grabbing a bite off of the appetizer plate because you need a picture first. Instead, there's this silent understanding that we all need the picture, and no one is going to touch the plate until the cameras go away, which never actually happens, but eventually, our growling stomachs get the better of us!
Instead, there's this silent understanding that we all need the picture, and no one is going to touch the plate until the cameras go away, which never actually happens, but eventually, our growling stomachs get the better of us!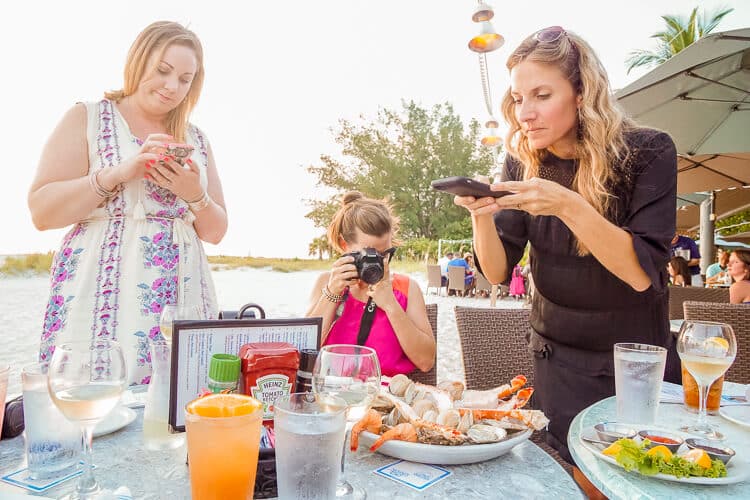 After checking into the Tortuga Inn Beach Resort, we headed out for some food to fill our empty traveling bellies. We, of course, had to start the trip off right with dinner at The Sandbar, the only place north of The Keys where you can put your toes in the sand while you eat your dinner.
The Sandbar serves up some deliciously fresh seafood, and I highly recommend the Fish Dip, so so tasty!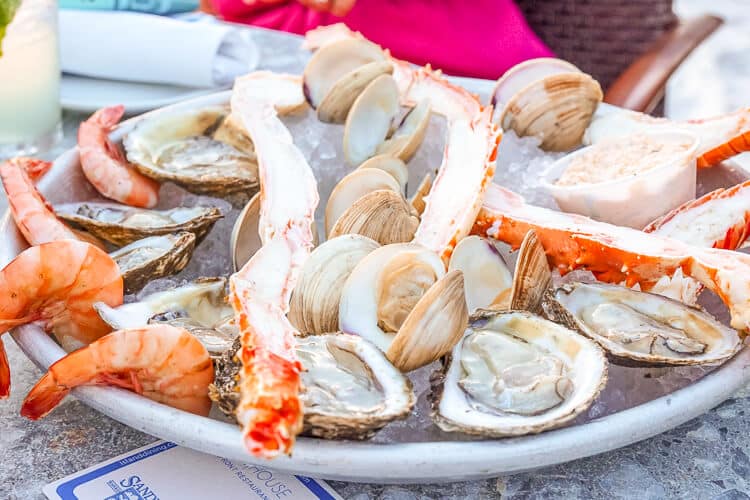 The best part about the whole night was getting to watch the sunset as we ate, the restaurant is on the western side of the island, and the views were gorgeous.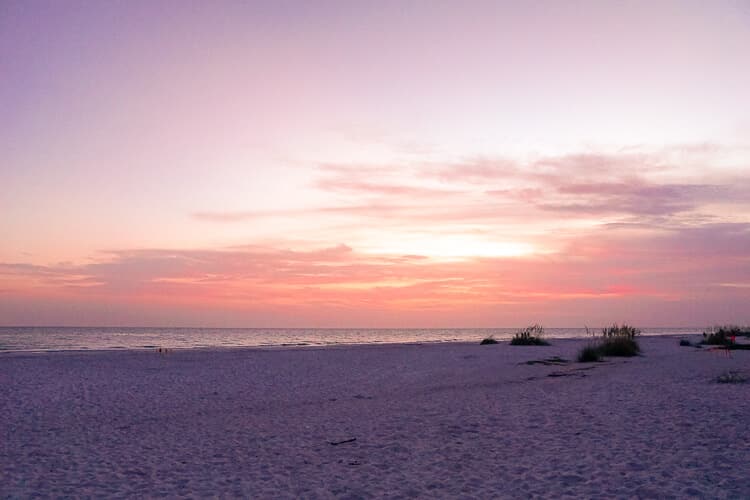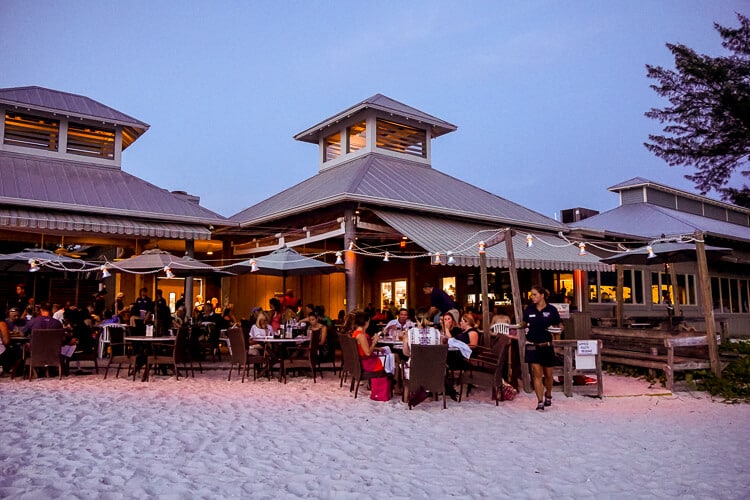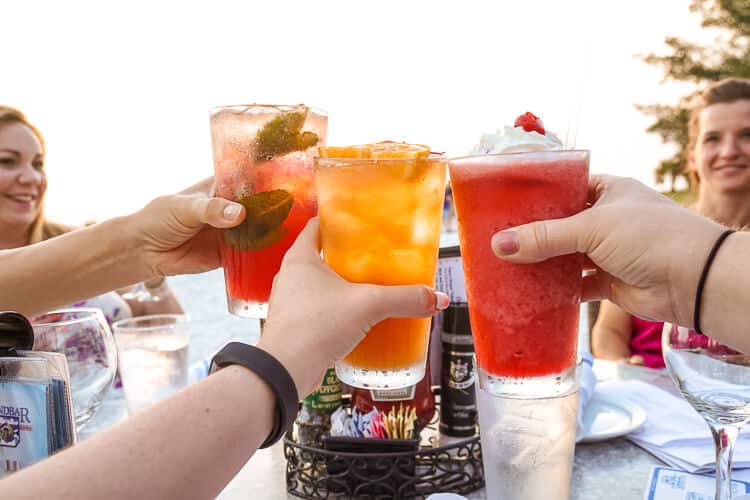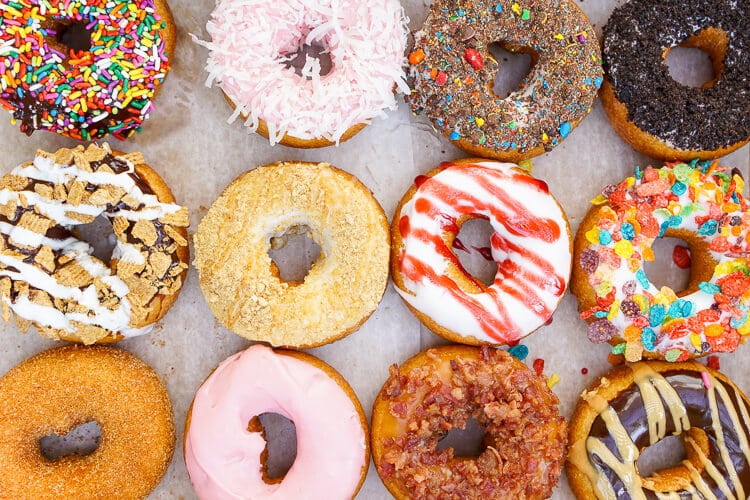 This little place was a donut lovers dream. Donuts are cooked to order, and there are tons of flavor combos to choose from, or you can make your own. Plus there's always a donut of the day! Go out on a limb and try the Sriracha Donut, I actually really liked it as weird as it was!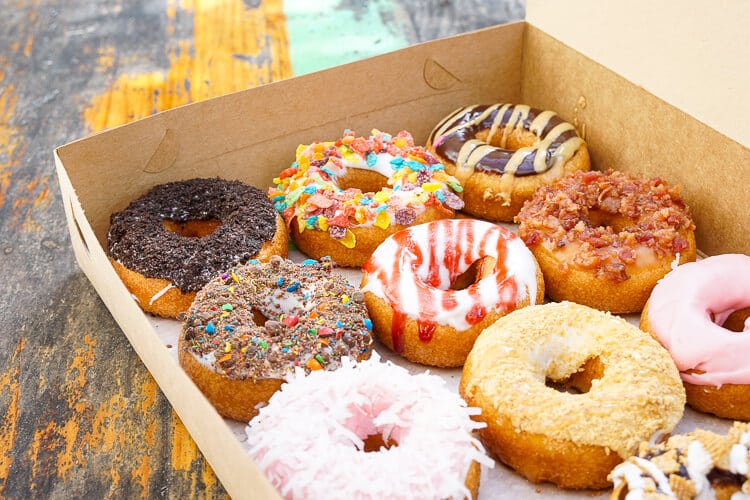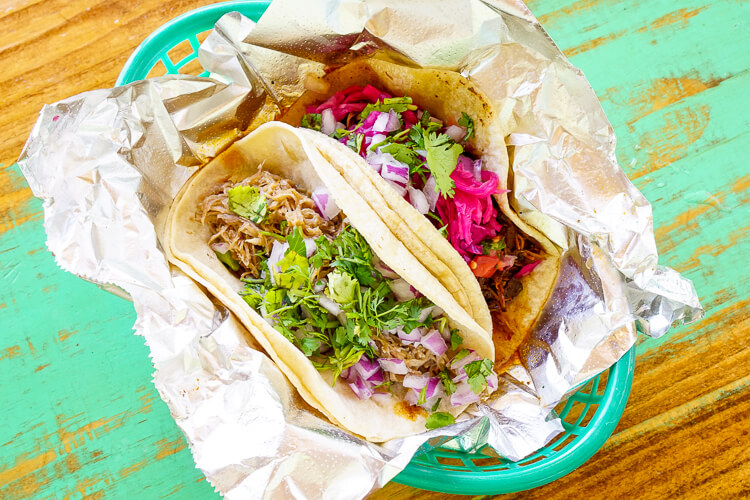 I don't know about you guys, but I'm all about good Mexican food and Poppo's serves up a delicious variety of seasoned meats and fresh toppings, go for the wild boar and don't forget to try their delicious sodas!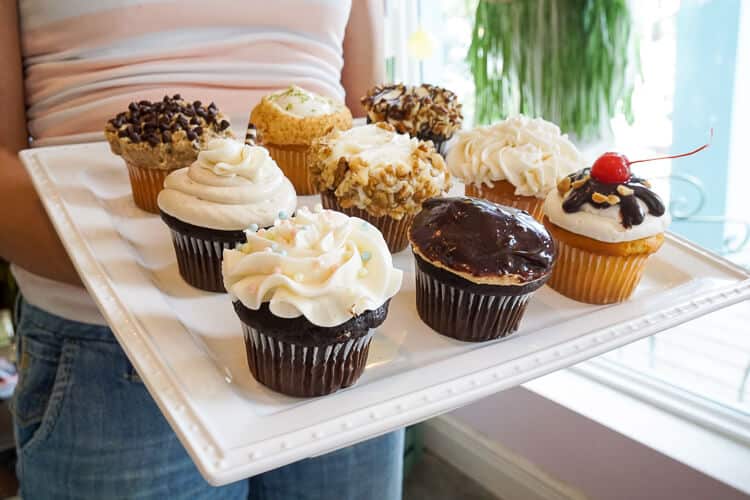 It's no secret that I have a serious sweet tooth, and a cupcake is the surest way to my heart, we were served up some pretty decadent ones after lunch, and I have to say it hit the spot. They have a huge variety of flavors that change daily, and you MUST get the Coconut Cream Pie! I've been dreaming about it ever since!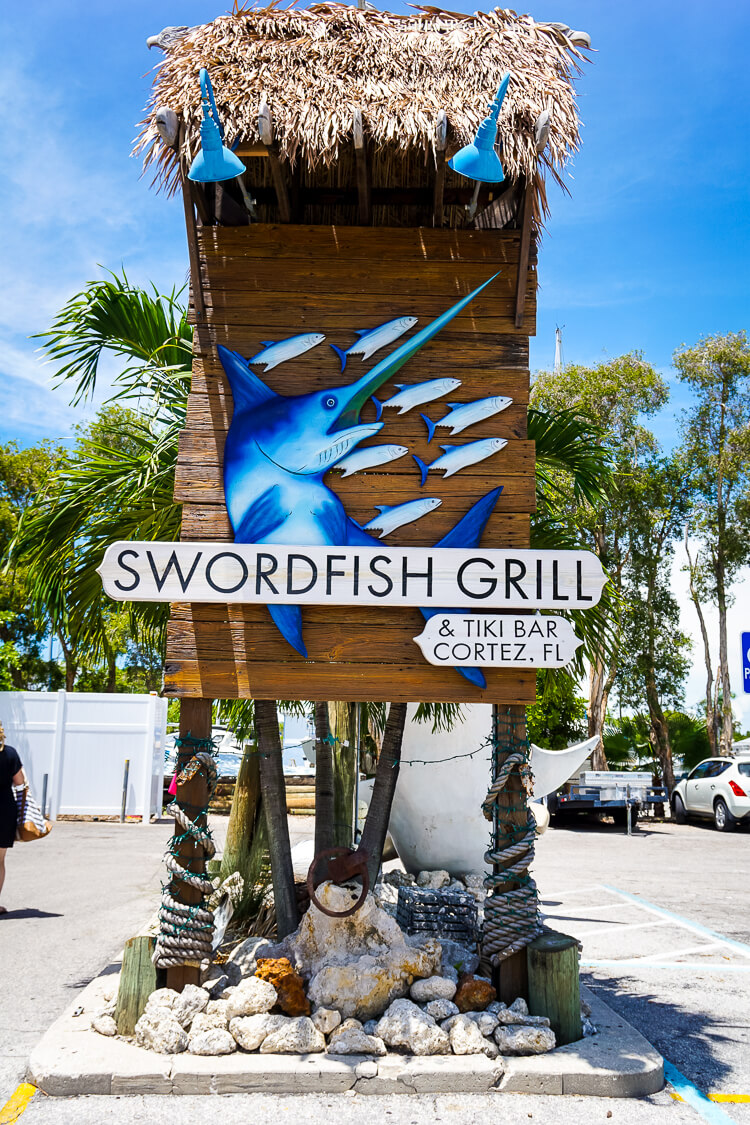 Alright, so this place is "technically" not on the island, but it's just across the Cortez Bridge and to the right, and it's not to be missed. We had asked several locals what they recommended for lunch, and this place came up four times, so we knew it had to be good!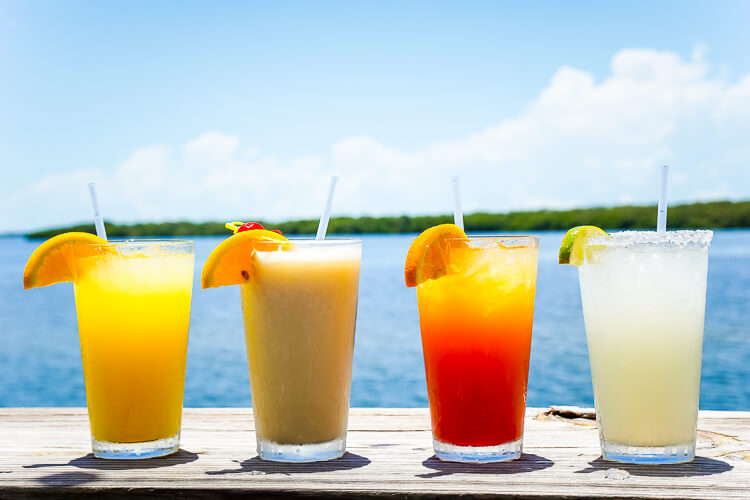 They have a great outdoor seating area, though I'm thinking we should have chosen to eat inside where the AC was going, we had a good time anyway.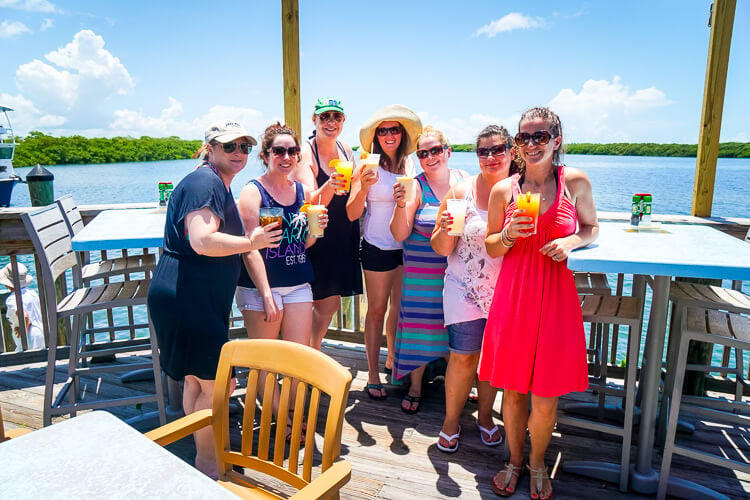 Also, these are some of the best nachos I have ever had, so so yummy and the serving was huge! We definitely could have split this between four of us!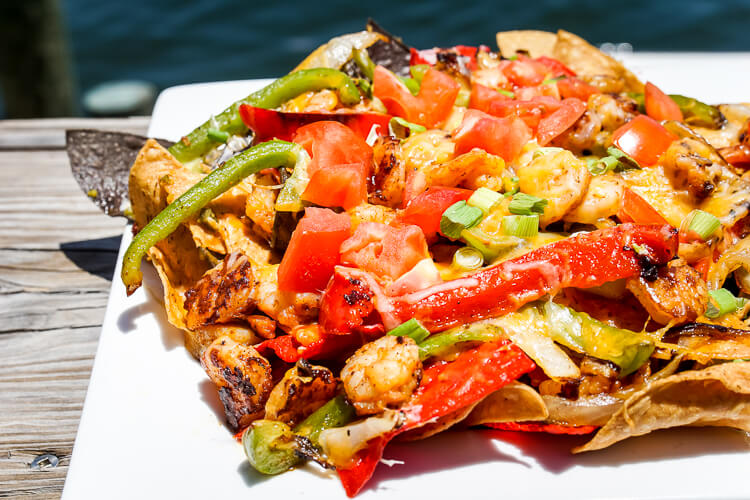 The Blue Marlin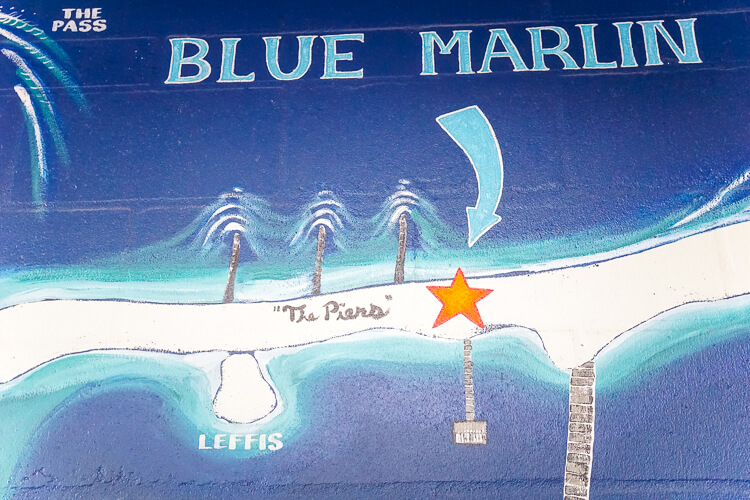 Every time we've come to Anna Maria Island, my family has talked about going to this place, but it just hadn't happened. Now it will be our first stop on the island, because… shrimp and grits.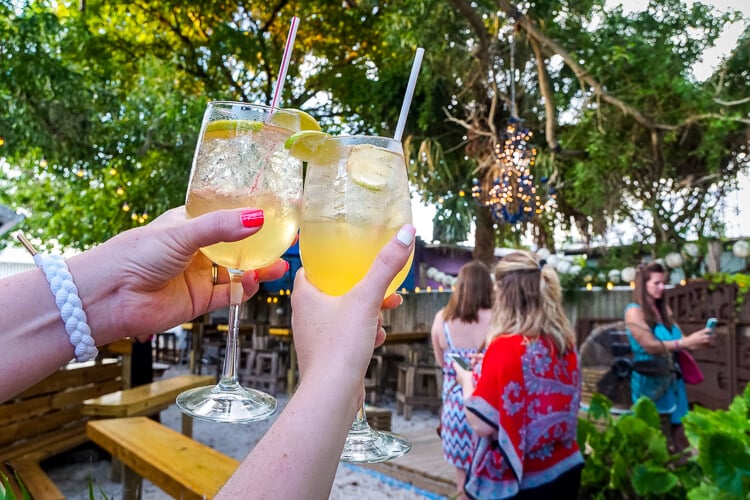 The restaurant has a great atmosphere and on the weekends they do live music out back, and I can imagine it's a fun place to be when the music's going, and the drinks are flowing! It's just the cutest little place. Our server, Dan, was hilarious, and it was the perfect wrap up meal before we headed off the island!
The restaurant cat even has his own Facebook page, but I can't remember what it is. Just know he's famous, okay 😉
Fried green tomatoes, anyone?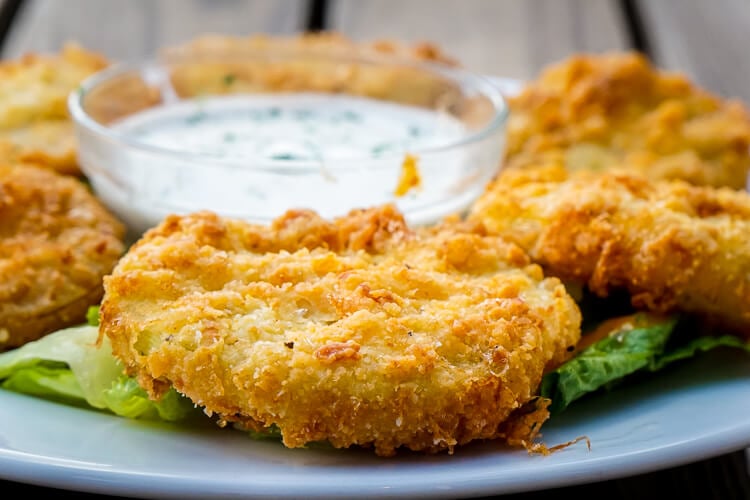 Seriously in love with this space!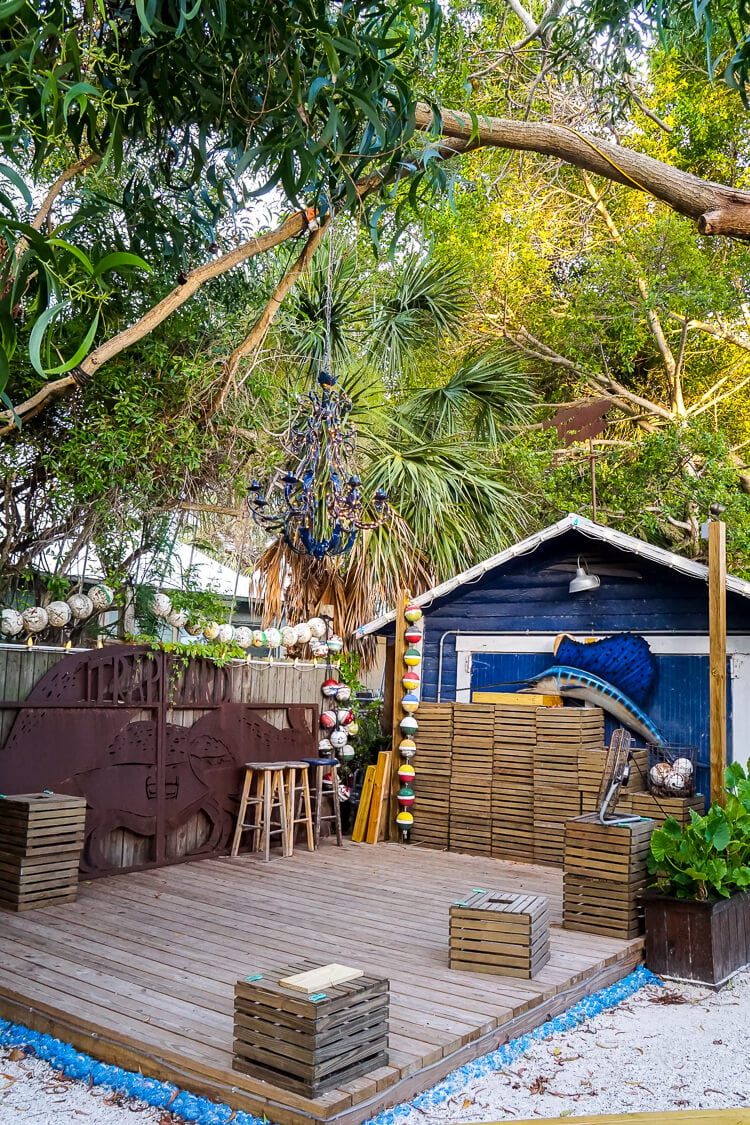 THE BEST SHRIMP AND GRITS EVER!!!!! And if they have the Bourbon Pecan Pie, you want a slice of that too!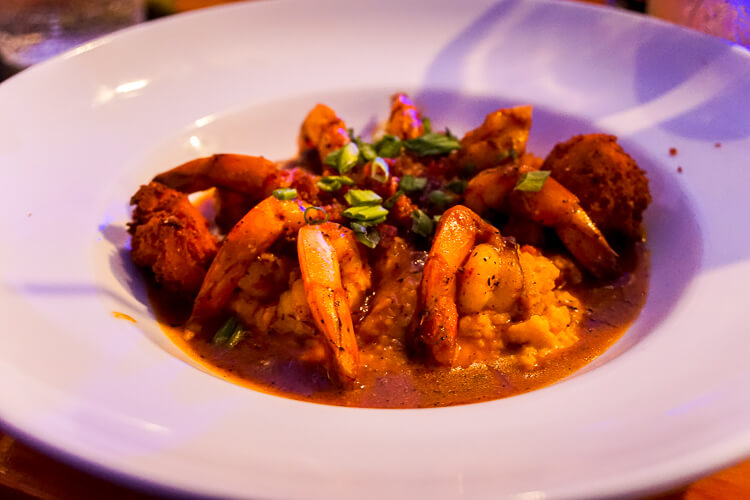 Pine Avenue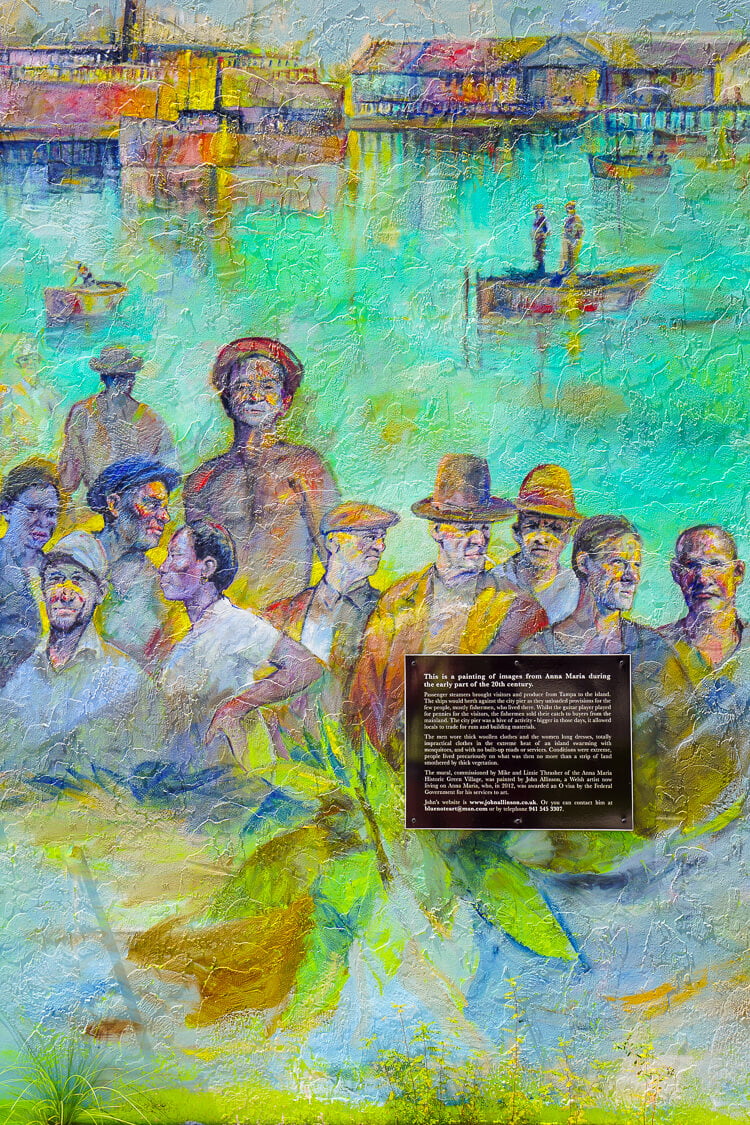 There is so much more to do on Anna Maria Island than eat and hit up the beach, Pine Avenue offers a great selection of boutique stores and makes for a great stroll on your way to the pier!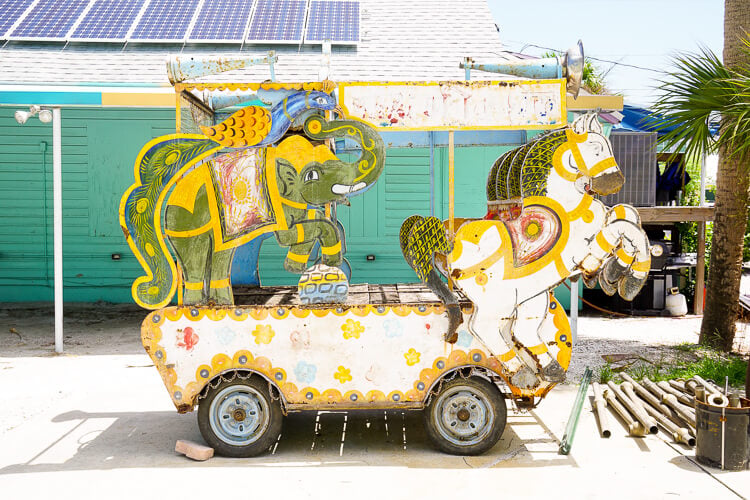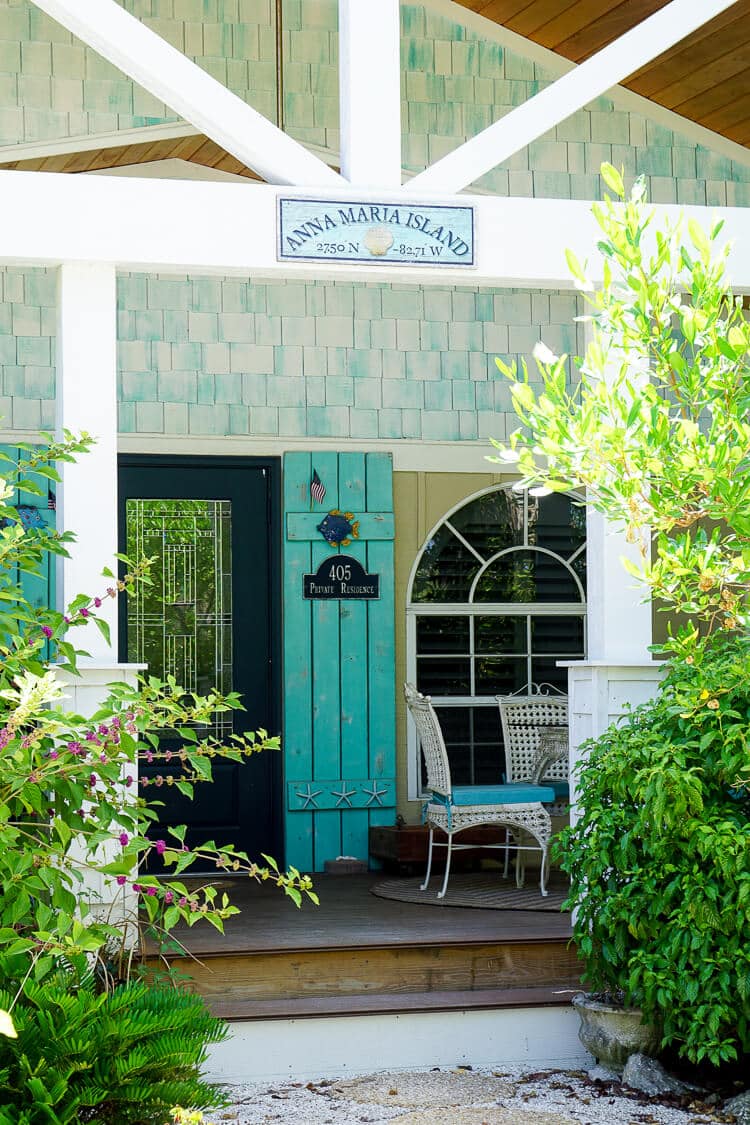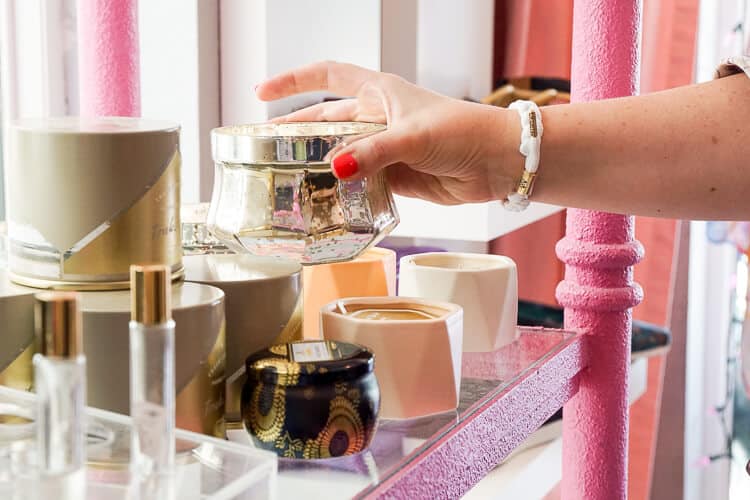 You have to make a stop into The Pier when on Anna Maria Island, and don't forget to get some ice cream across the street!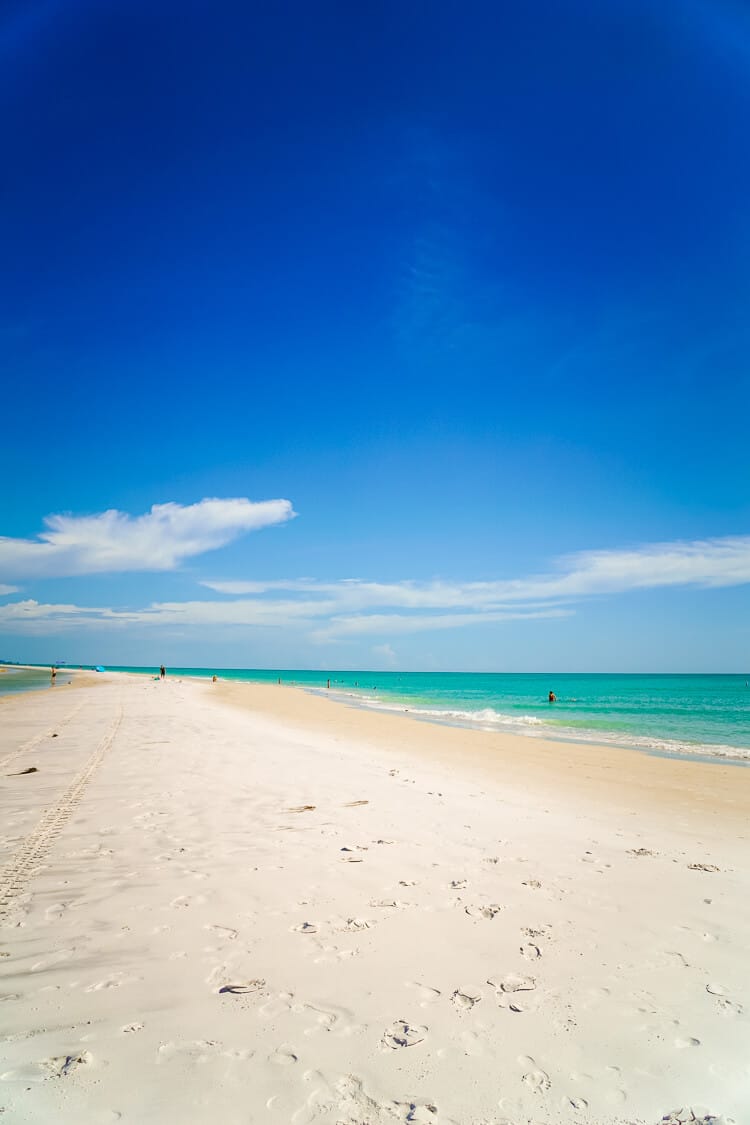 Meet Bean Point, of all the beautiful beaches on the island, this one is the most spectacular. White sand and turquoise waters… seriously, I need to go back ASAP! This beach is where Tampa Bay meets the Gulf of Mexico.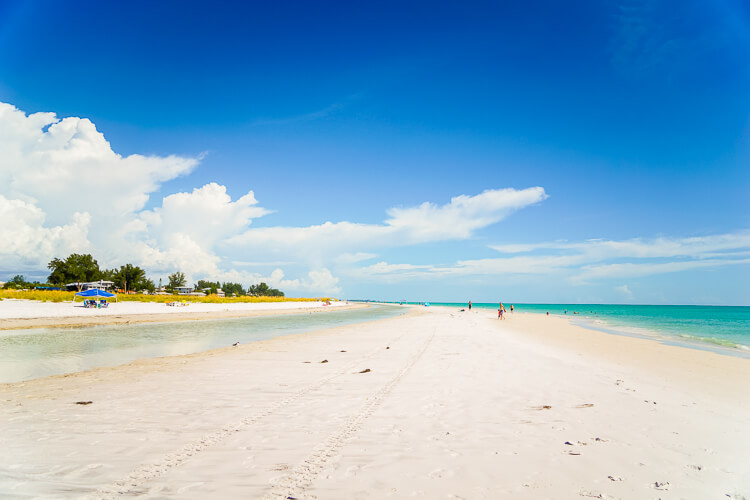 You have to park out on the street and walk a little ways in, but the hike is so worth it! We even had a manatee swimming around us, we named him Max. But let me tell ya, a big dark blob swimming at you in the water is very, very unsettling.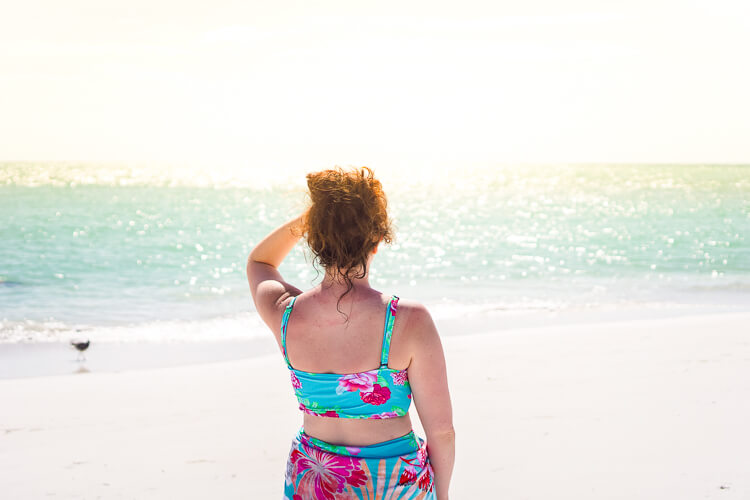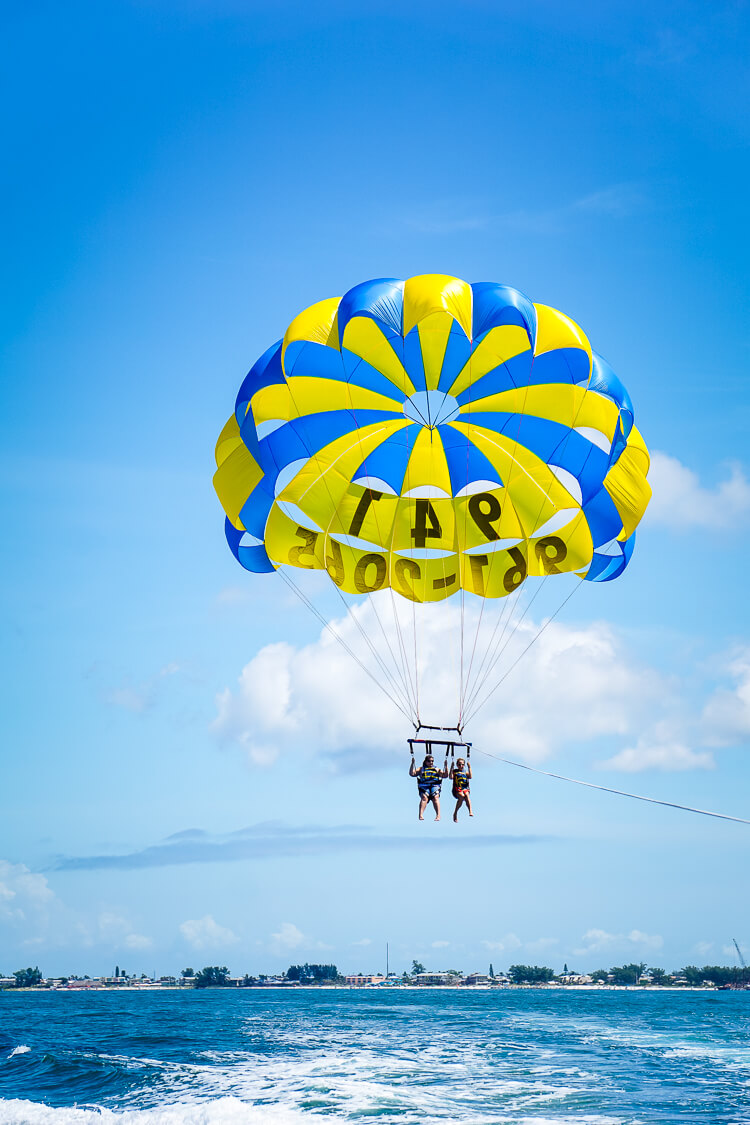 Last time my family and I were on AMI, we booked a parasailing tour, but when we got out in the water, there was lightning, so we didn't get to go up. This time, though, I was determined to make it happen! We had such a great time; it was such a fun and peaceful activity and kind of reminded me of hot air ballooning.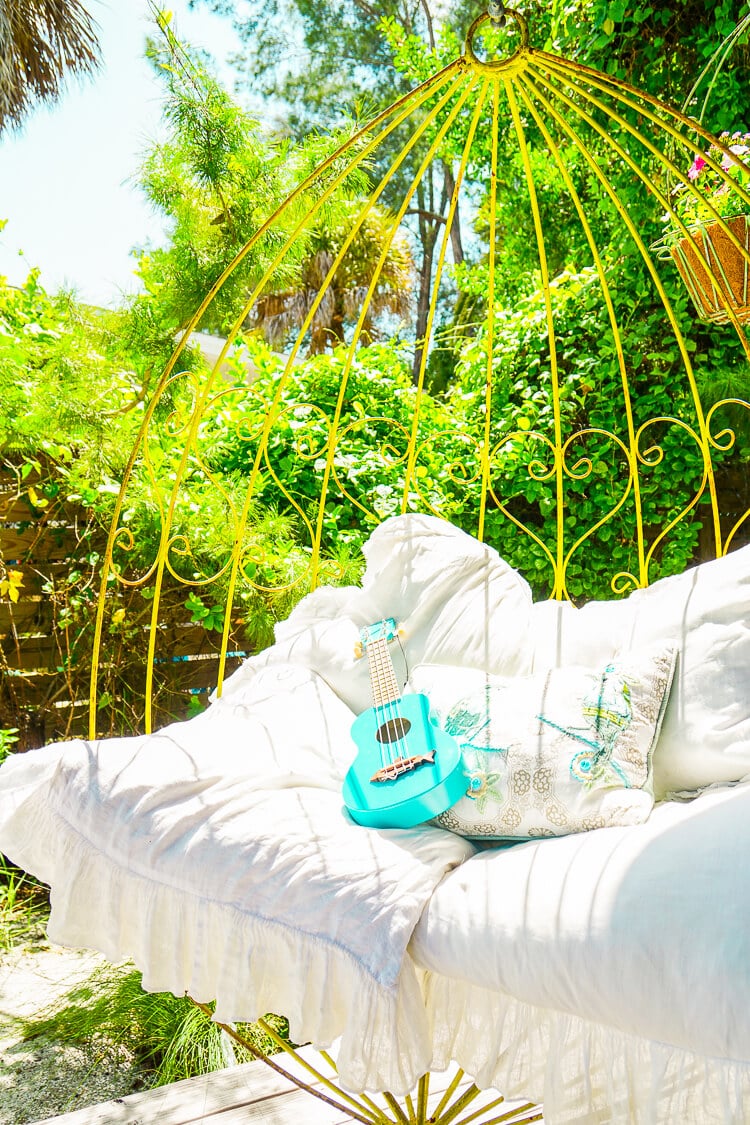 I think my favorite activity during our whole trip was actually the sand dollar painting at the Shiny Fish Emporium. Think Paint and Sip, but instead, you're painting sand dollar ornaments!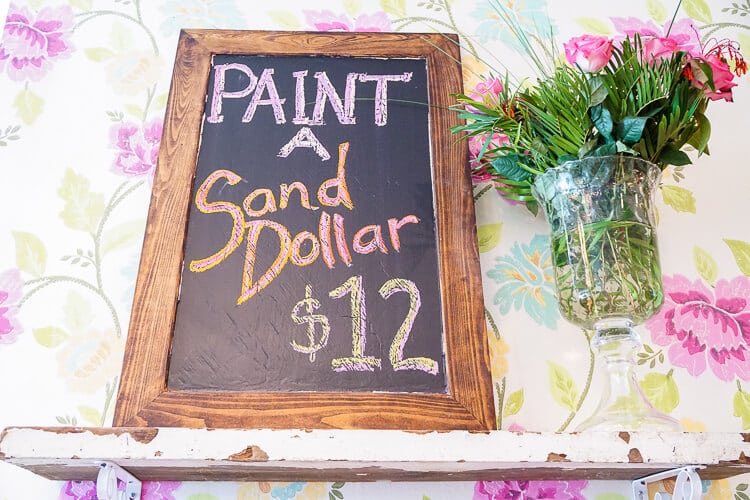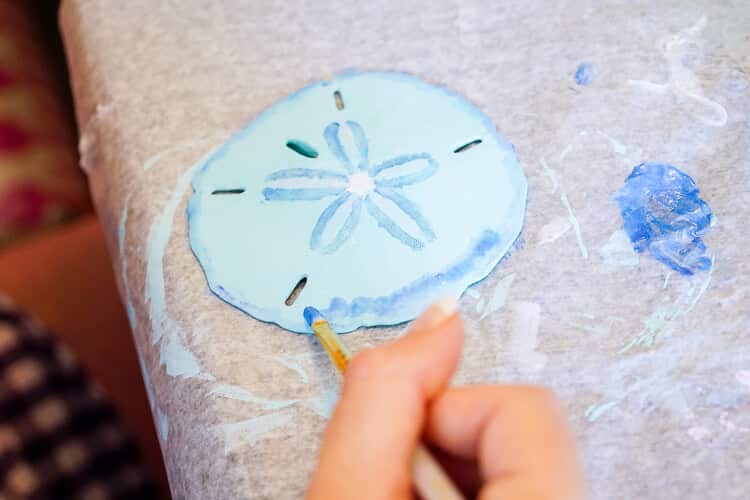 We each got to make our own and it was a lot of fun! I think this would be a really fun thing to do for a bachelorette party (before the sun sets and things get crazy).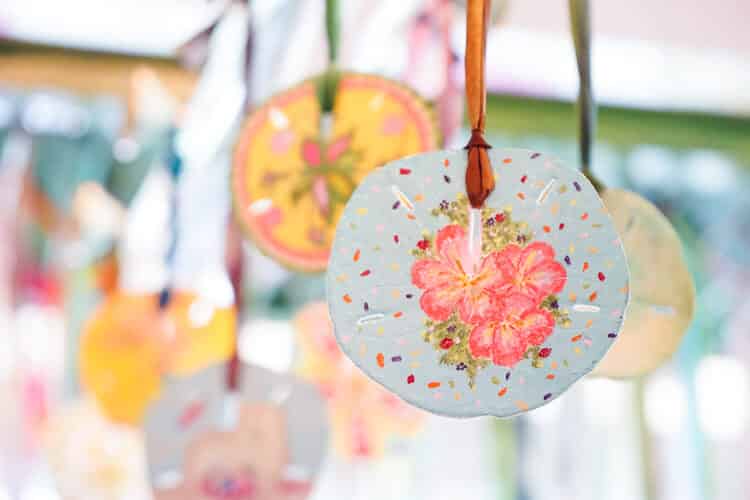 The boutique itself is really beautiful and I loved hanging out in it all afternoon!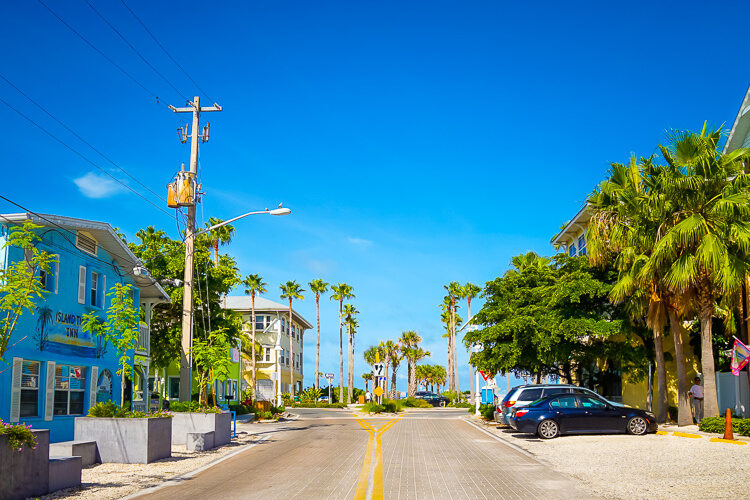 Bridge Street is the historical district on the island and there are plenty of restaurants and fun shops to check out, plus the beach is just across the street and the harbor is right there too. This is the area my family and I usually end up in. This is also where The Island Creperie is, my favorite place for breakfast on the island… get the Big French Breakfast and think of me while you eat the French toast. In fact, I'll just come with you!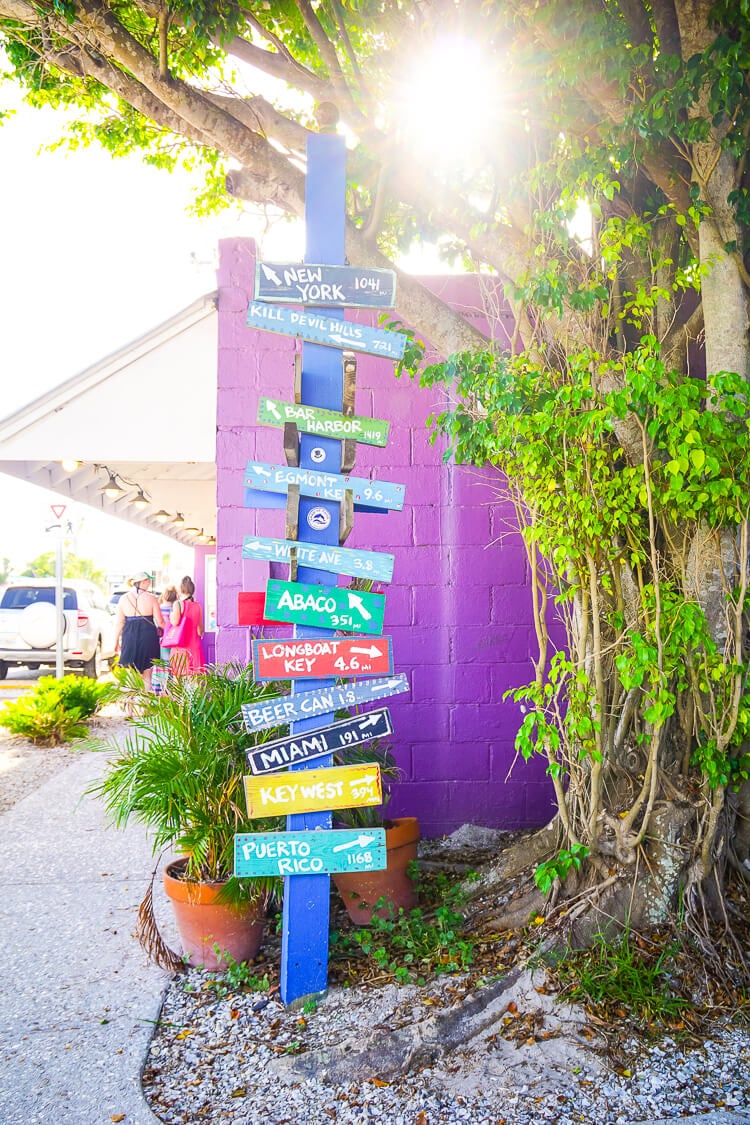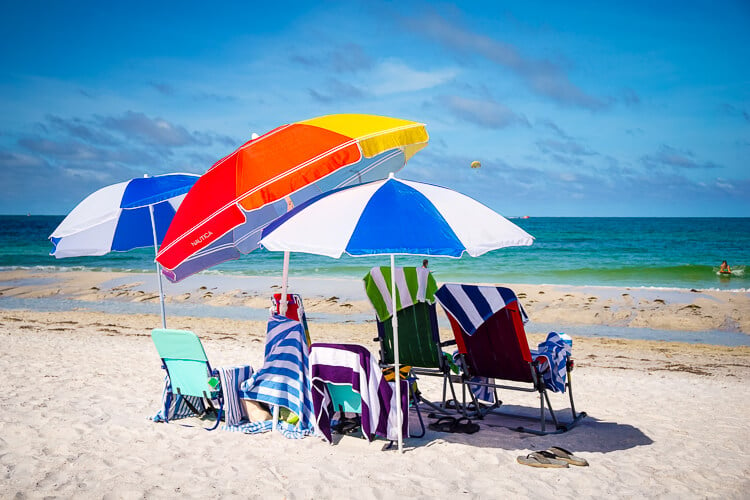 Well, there you have it, everything we did during our 2 1/2 day stay on Anna Maria Island. Are you ready to book a trip yet? Check out Bradenton Gulf Islands for assistance planning your dream island vacation!
---
Tortuga Inn Beach Resort | 1325 Gulf Drive N | Bradenton Beach, FL 34217 | (941) 778-6611
The Sandbar Restaurant | 100 Spring Ave, Anna Maria, FL 34216 | (941) 778-0444
The Donut Experiment | 210 Pine Ave, Anna Maria, FL 34216 | (941) 896-3172
Poppo's Taqueria | 212 C Pine Ave, Anna Maria, FL 34216 | (941) 254-7941
Swordfish Grill & Tiki Bar | 4628 119th St. W. Cortez, FL 34215 | (941) 798-2035
Blue Marlin | 121 Bridge Street, Bradenton Beach, FL 34217 | (941) 896-9737
Bradenton Beach Parasailing | 200 Bridge Street, Bradenton Beach, FL 34217 | (855) 968-3592
Shiny Fish Emporium | 306 Pine Ave, Anna Maria, FL 34216 | (941) 896-9742
Pin This Guide to Anna Maria Island for Later!

Even though aspects of this trip were complimentary, those complimentary adventures had no bearing on these recommendations. All opinions are 100% honest and my own! Thanks to Visit Bradenton and Kia Motors for partnering with us to make our AMI Beach Bums Retreat so amazing!