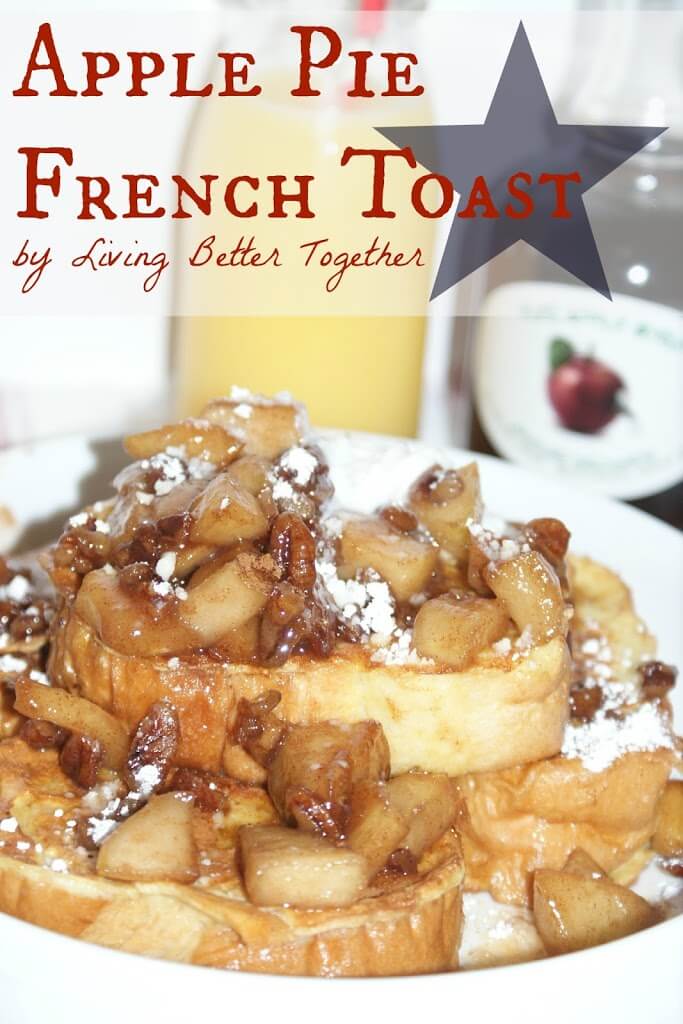 As a small town American girl, I absolutely love pie! Pie always brings me back to my grandparents, Summer gatherings on the deck and Thanksgiving dinners at the table. While I would have to say that Raspberry pie is my favorite, there's just something about an old fashioned apple pie, maybe it's the sentiment, maybe it's the cozy flavors wrapped into one delicious dish, but it sure is something special.
Last weekend I decided to put a twist on this classic dish and make Apple Pie French Toast, I know, that's got to be a conflict of interest or something. However, golden brown french toast smothered with warm caramelized cinnamon apples and pecans and topped with whipped cream, a dash of confectioner's sugar and a local Apple Syrup from Cayford Orchards sounds pretty mouth watering doesn't it?
You probably have most of the ingredients right in your fridge or pantry. Stop by the store on the way home and grab the rest and start your 4th of July holiday week out right tomorrow morning with this delicious and indulgent breakfast!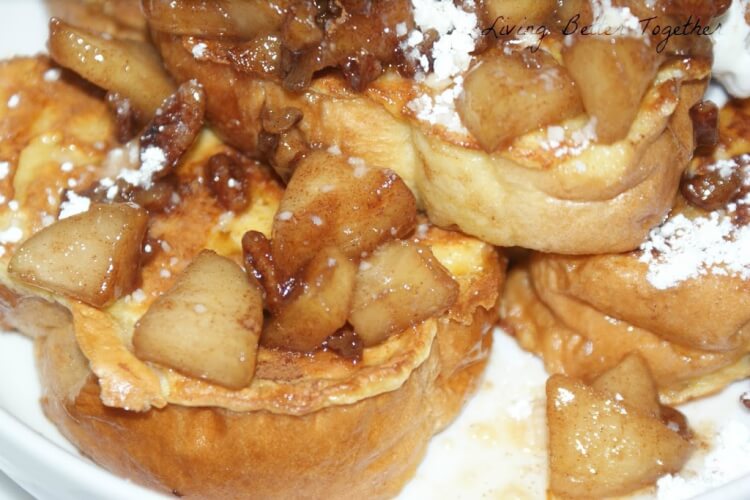 French Toast Ingredients:
1 Loaf French Bread

2 Large Eggs

1/2 cup Milk

1 tsp. Vanilla Extract

1/4 cup Flour

Dash of salt

Butter for cooking
Apple Pie Topping Ingredients:
2 Pink Lady Apples (peeled, cored, and diced)

2 tbsp. Butter

2 tbsp. Light Brown Sugar

1 tsp. Cinnamon

1 tbsp. flour

1/4 cup Water

1/2 cup Pecans
Optional Ingredients:
As if my love for Stonewall Kitchen wasn't obvious enough on my blog, you can grab a bottle of their
Cinnamon Apple Syrup
if you can't find a local apple syrup.
Whipped Cream

Confectioner's Sugar

Cinnamon for topping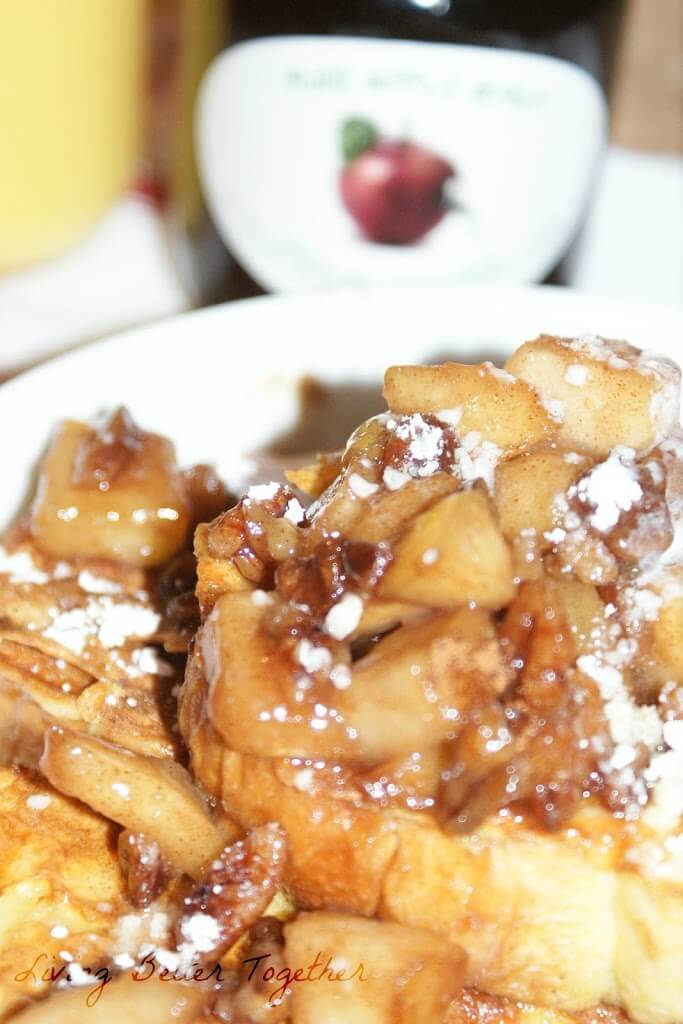 Apple Pie Topping Directions:
Add all Apple Pie Topping ingredients into a pan and simmer on medium heat until apples are tender.
Easy, right?
French Toast Directions:
Slice french bread.

Wisk together eggs, milk, vanilla, flour and salt.

Dip bread in egg mixture on both side and immediately place on hot buttered pan or griddle

Cook on medium heat until golden brown, flip and cook other side.

Plate and top with Apple Pie mixture, whipped cream, apple syrup, confectioner's sugar and cinnamon.