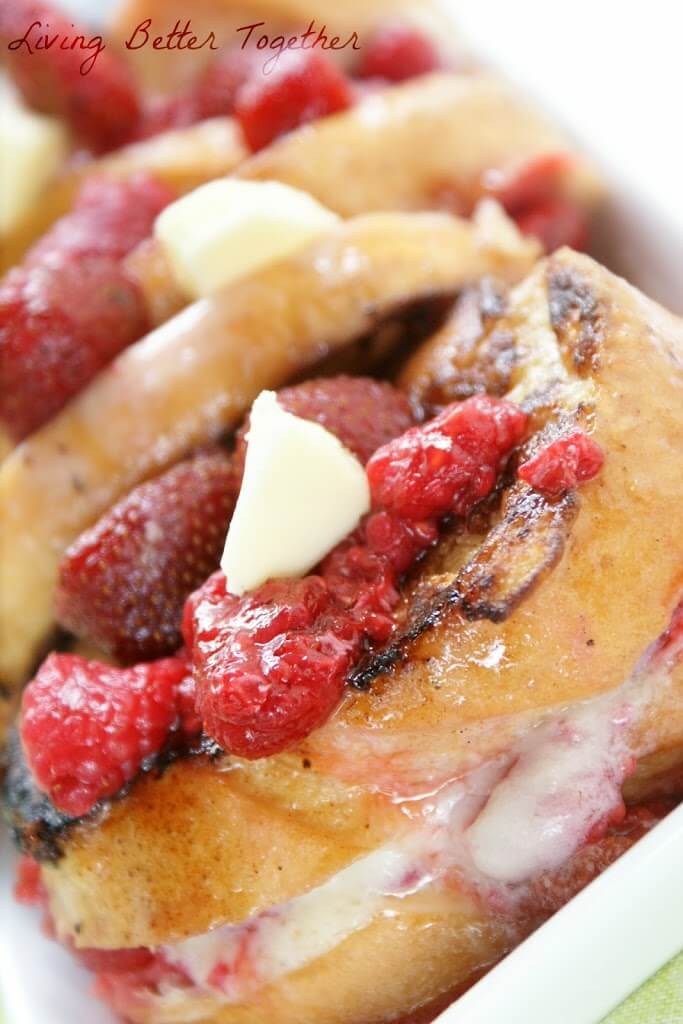 I wanted to make something really delicious for breakfast this morning, and french toast stuffed with native berries macerated in honey and triple sec combined with sugared mascarpone sounded like a great idea. The sweetness of the cheese and tartness of the berries combine perfectly between buttery golden french toast to make your mouth water and your stomach growl. Let's also not forget the maple syrup which adds a whole other level of depth to this beautiful dish. I must warn you though, the french toast does not cook long enough for the alcohol to burn off, so if you've been working on a pantry remodel all weekend and need an excuse to consume alcohol before noon, well this is it, but you probably shouldn't give it to the kids.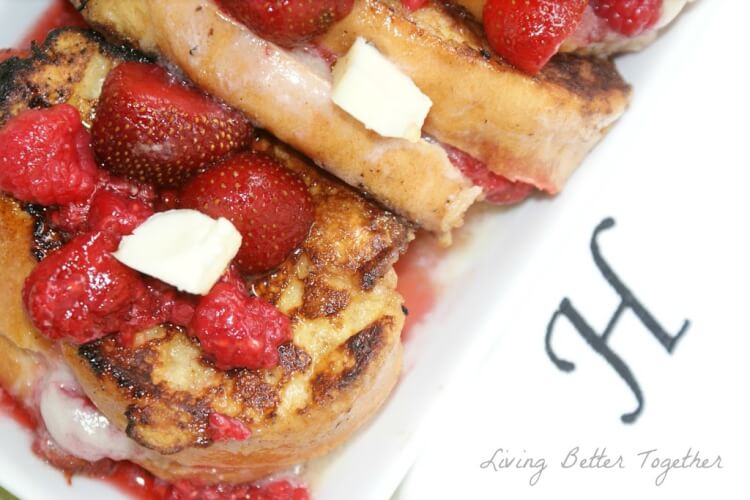 1 Loaf of French Bread

2 Eggs

1/2 cup Milk

1/4 Flour

1 tsp Vanilla Extract (I used my homemade extract)

8 oz. Mascarpone Cheese

1/2 cup Sugar

3 tbsp Heavy Cream

1 cup Strawberries (fresh or frozen)

1 cup Raspberries (fresh or frozen)

1/4 cup Honey

4 tbsp Triple Sec

2 tbsp Butter

dash of salt

Maple Syrup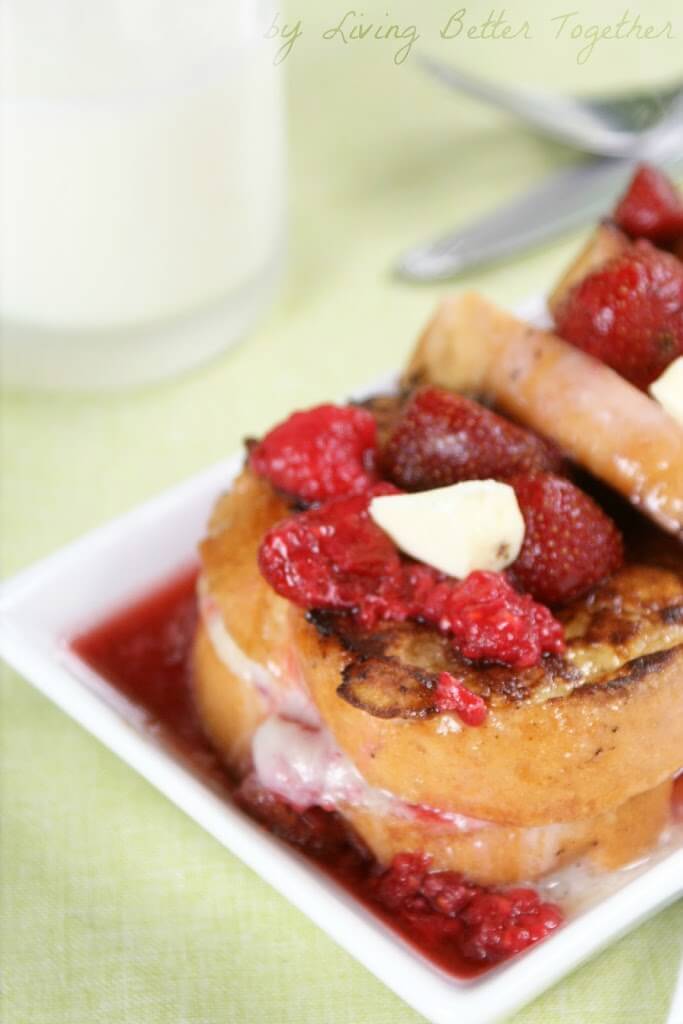 Directions:
Combine berries, honey, and triple sec in a medium bowl. Let them macerate for about an hour. If you want a lot of extra berries for the top, double the recipe.

Once berries have macerated, beat eggs, vanilla, milk, flour, and salt together in a medium bowl and set aside.

Using a hand held or stand mixer, beat mascarpone, sugar, and heavy cream together until fluffy in a separate bowl.

Cut french bread into 1 inch thick slices, then slice them in the center but don't cut all the way through.

Preheat skillet and add about a half a tbsp of butter to the pan.

Take a piece of french toast and use a rubber spatula or knife to spread some of the cheese mixture one of the inner sides. Using a spoon, scoop berries holding them to the side of the bowl to let them drain a little, then scoop them into the french toast on top of the cheese.

Quickly dip each side of the bread in the egg mixture and place it in the preheated skillet. Repeat this step for the rest of the french toast.

Cook until golden brown on both sides, make sure to add butter as needed.

Spoon some of the macerated berries and juice over the top and drizzle with maple syrup.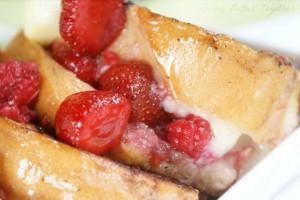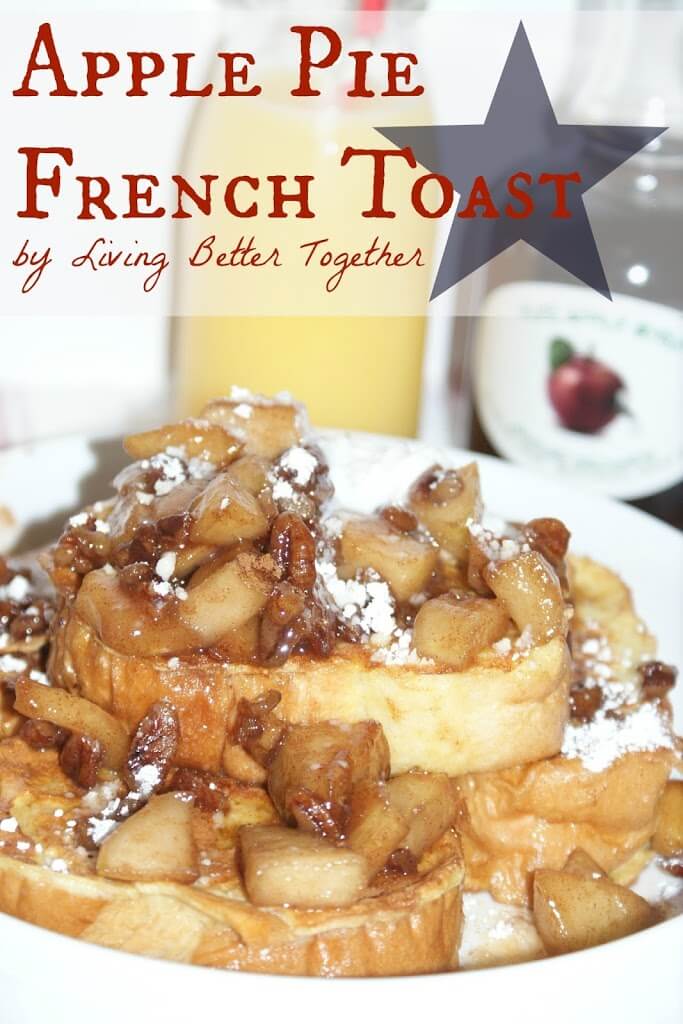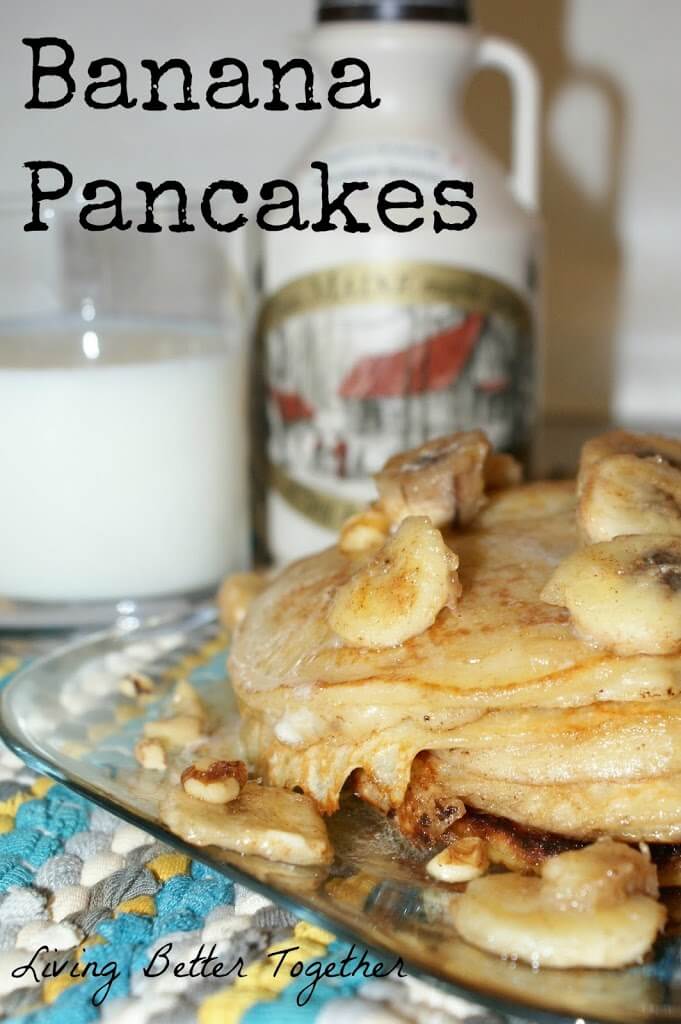 Clearly I like my carbs loaded in fruit.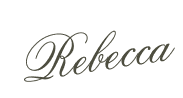 Linked up at:
Savvy Southern Style