Cool Whip Ganache is just as creamy, thick, and rich as a traditional ganache recipe, but it has about 25% fewer calories!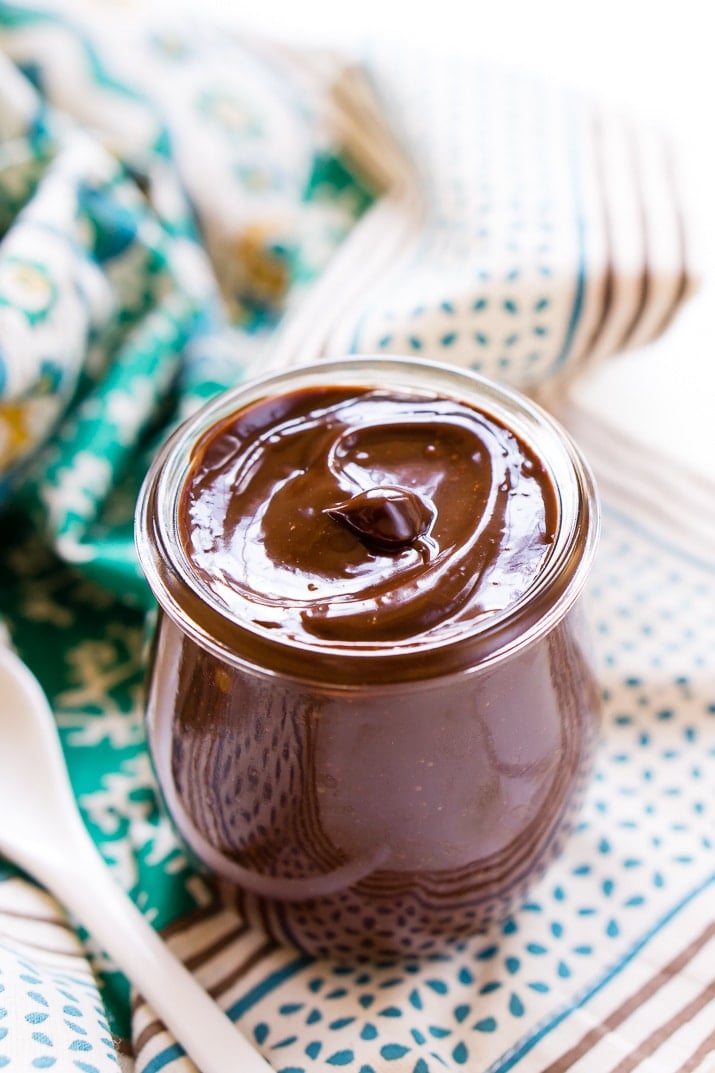 Last weekend I made a Peanut Butter Cheesecake for Easter dessert, but it was missing something. It needed some chocolate, everything can always use a little chocolate, right?
But I was out of heavy cream to make traditional Chocolate Ganache and the store was closed. So I decided to get creative and try making ganache with COOL WHIP, not heavy cream!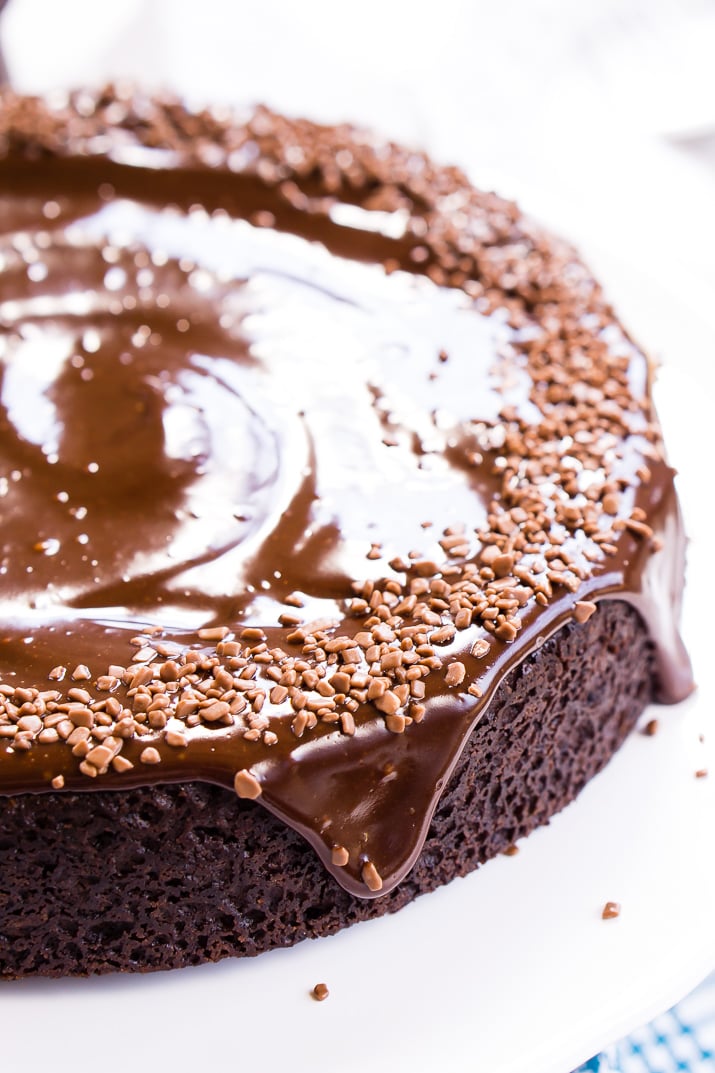 Therefore, enter Cool Whip Ganache – it might just be one of my favorite hacks ever! You know what the best part is – Cool Whip has 25% fewer calories per tablespoon than heavy cream. This totally means we can indulge more and I'm a big believer in indulging!
I love ganache and all its rich chocolatey-ness. I could eat it straight from the bowl. Especially my Bourbon Ganache, that stuff is divine! You can use ganache on cupcakes, cakes, cheesecake, and anything else that begins with the letter "C". Just kidding, you can add it to anything! I highly recommend it on my Wacky Cake!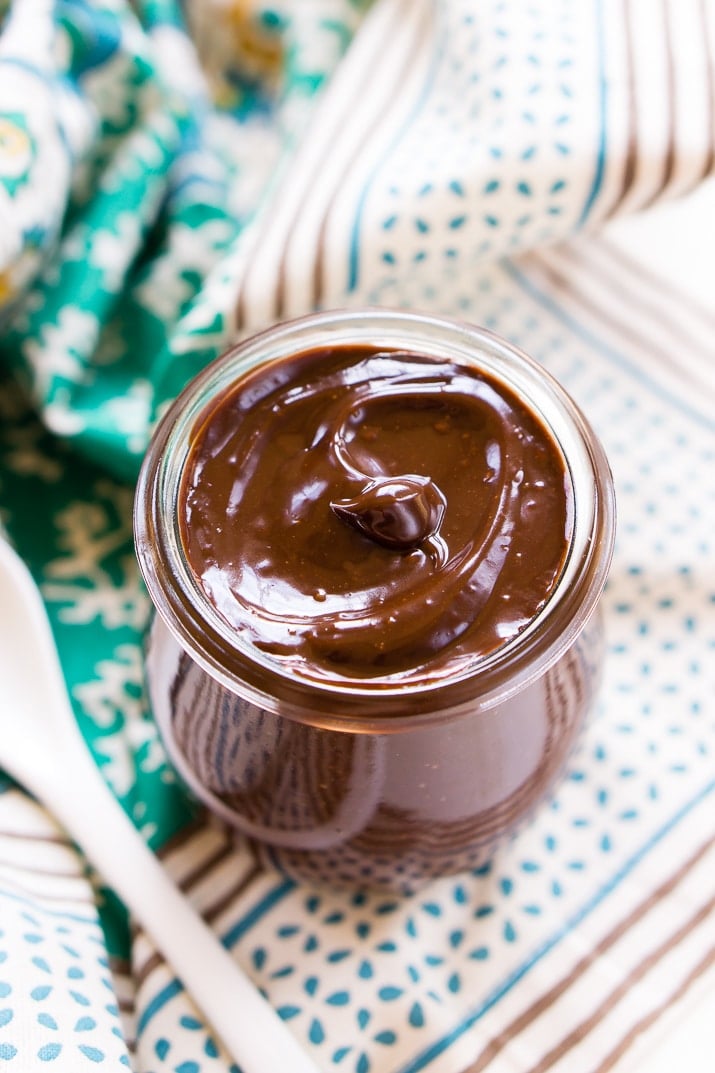 Ingredients & Tools
Bittersweet Chocolate Bar – Different types of chocolate interact differently with the cool whip, if you want a rich and decadent ganache that is thick enough to coat but that remains soft, it's important to use bittersweet chocolate in the ratios indicated.
Cool Whip – It's important to use the Original cool whip, no lite or fat-free since the fat is what helps build the ganache.
A Whisk – It's best to use a whisk when making ganache as it does a better job mixing the cream or cool whip with the chocolate once melted.
A Bowl – You will need a glass, microwave-safe bowl to make your ganache.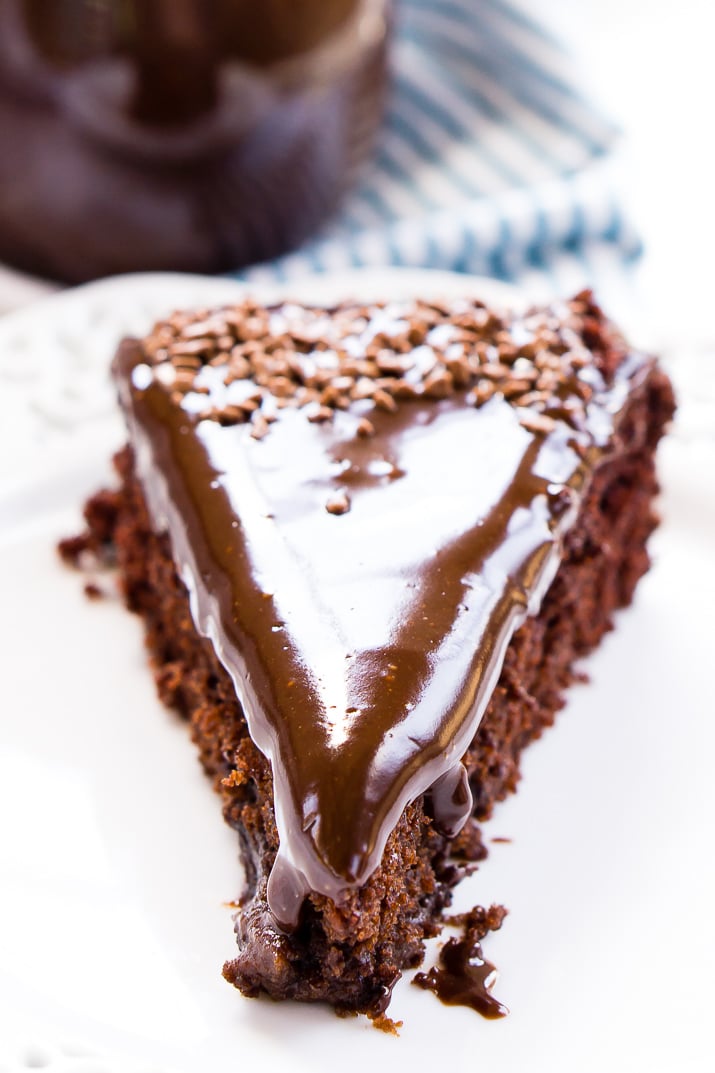 👋 Let's Connect!
If you've tried this recipe, please let me know how you liked it in the comments below and leave a review; I love hearing from you! And don't forget to tag me – @sugarandsoulco – on Instagram and Pinterest with your photos or join our Busy Family Recipes Facebook Community and share them there!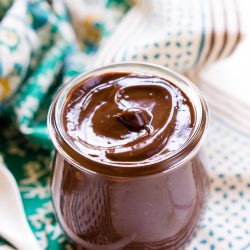 Cool Whip Ganache
Cool Whip Ganache is just as creamy, thick, and rich as a traditional ganache recipe, but it has about 25% fewer calories!

Instructions
Chop up chocolate and add it to a microwave-safe bowl with the cool whip.

Microwave on high for 30-second intervals, stirring between each one until chocolate is fully melted.

Remove from microwave and stir continuously until mixture turns a rich chocolate color.

Set ganache aside to thicken as it cools, when it reaches the desired thickness, use it as you like!

Nutrition
Calories:
880
kcal
Carbohydrates:
96
g
Protein:
11
g
Fat:
50
g
Saturated Fat:
29
g
Cholesterol:
30
mg
Sodium:
119
mg
Potassium:
804
mg
Fiber:
9
g
Sugar:
65
g
Vitamin A:
320
IU
Calcium:
232
mg
Iron:
7.2
mg