This gorgeous cocktail is made with tequila, blue curacao, triple sec, lime juice, and soda.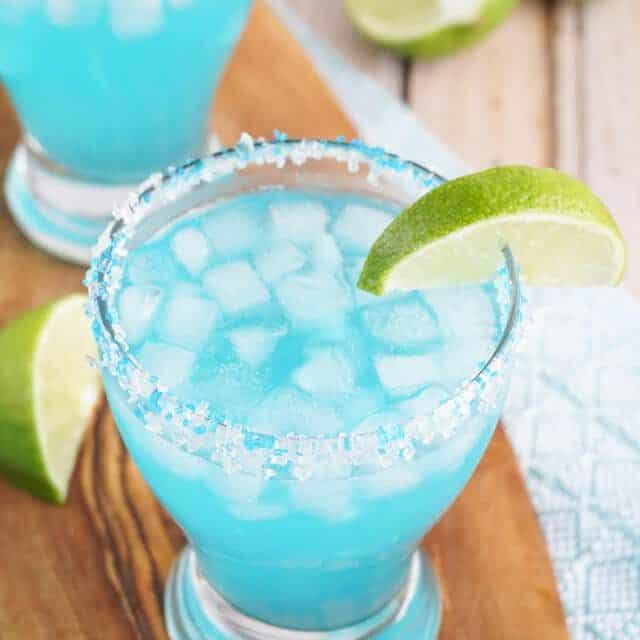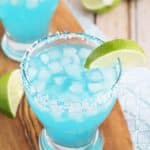 Suffering from Droughtlander? Well, dinnae fash yersel, as Jamie would say, this Outlander Fairy Pool Cocktail is just the thing to get you through.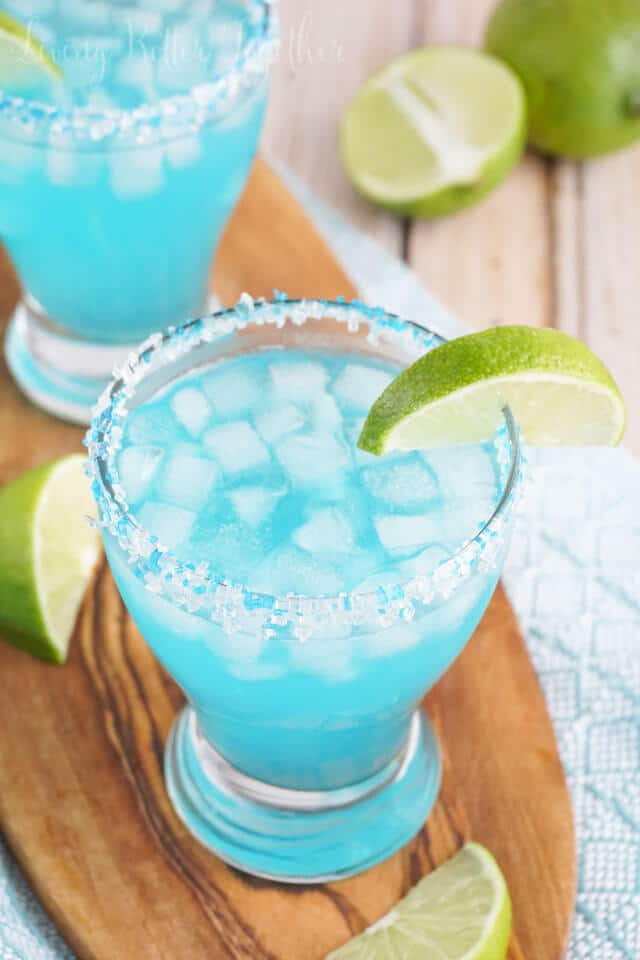 Alright guys, I have a confession to make…
I'm suffering from serious Droughtlander.
What is Droughtlander you might ask? Welp, it's what happens to you when you go without Outlander for too long. It's real and it's serious.
I finished the 8th book three weeks ago and I find myself getting sad that there's no more Jamie and Claire to look forward to every day.
When you suffer from Droughtlander, you find yourself feeling lonely, and sad, and longing for better days.
Suddenly the world doesn't seem as magical or as exciting as it once did.
Life is just better with Jamie and Claire.
Their love and adventures make us feel like it's ours, like we're right there living it with them.
I miss that feeling…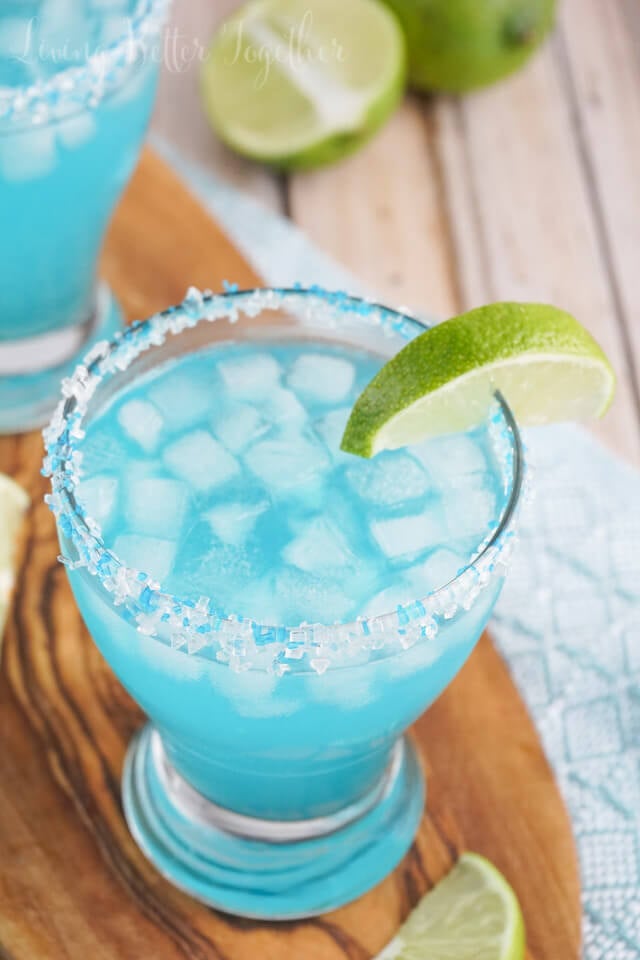 Since I'm heading to Scotland next month, the idea did cross my mind to attempt a little walking through the stones of my own.
Luckily, the second part of the first season is premiering tomorrow and that might just be enough Jamie and Claire to tie me over.
However, 6 plus months between two halves of the same season just isn't right.
You know who does that kind of stuff… meanie-heads.
There, I said it, big fat meanie-heads make us wait (on the edge of our seat mind you) for the resolution of that mid season cliffhanger.
Not that I don't know how it ends, but still. Okay, I'll stop whining.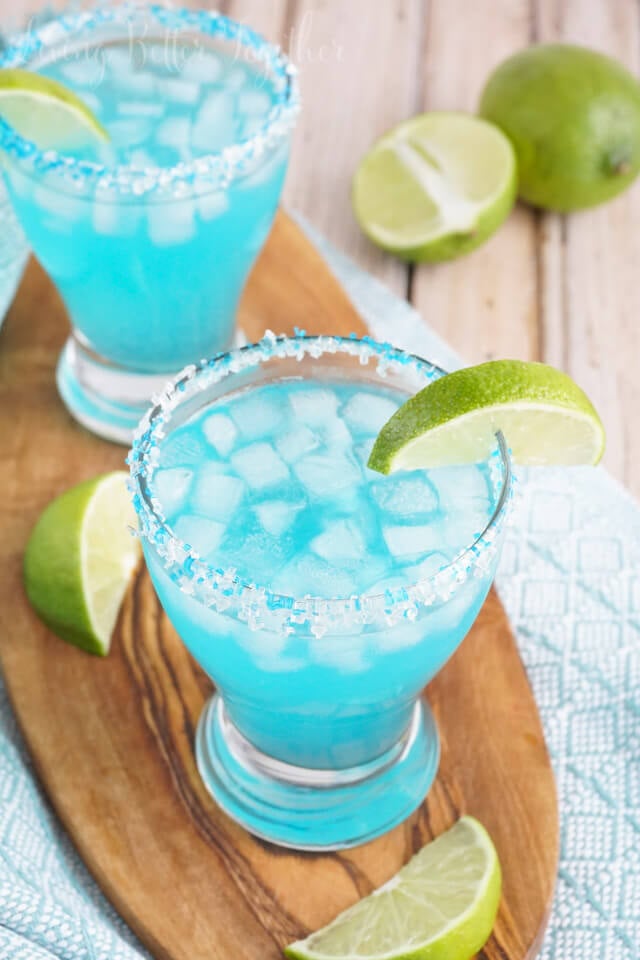 Speaking of Scotland, I'm so excited, I've been dreaming of this trip for years and reading the Outlander series only made my anticipation grow!
One of the things I'm most excited to explore is the Isle of Skye and the fairy pools as well as the white sand and gorgeous turquoise waters. The fairy pools and gorgeous beaches are actually what inspired today's cocktail.
This Fairy Pool Cocktail is the perfect thing to get you amped up for the return of Outlander tomorrow night. It's a fun tequila and citrus drink (I know, nothing really relative to Scotland), but it's pretty like Scotland's waters… so that's something, right? And if this doesn't quite do it for you, there's always my Sassenach Sangria too <— that stuff is GOOOOOD!
This gorgeous cocktail is made with tequila, blue curacao, triple sec, lime juice, and soda.
Instructions
Add tequila, blue curacao, triple sec, and lime juice to a drink shaker and shake lightly.

Pour over a glass of ice rimmed with sugar or salt (you pick!)

Top off with lemon lime soda and a lemon wedge.
Nutrition
Calories: 337kcal | Carbohydrates: 28g | Protein: 1g | Fat: 1g | Saturated Fat: 1g | Polyunsaturated Fat: 1g | Monounsaturated Fat: 1g | Sodium: 14mg | Potassium: 11mg | Sugar: 26g | Calcium: 3mg | Iron: 1mg
Reader Interactions
Share your thoughts!
Love this recipe? Share your thoughts with me below and leave a review! And don't forget to connect on your favorite social platform below!