These Chocolate Cream Pie Shots taste just like the traditional dessert! Or like an alcoholic chocolate milk, they're AWESOME!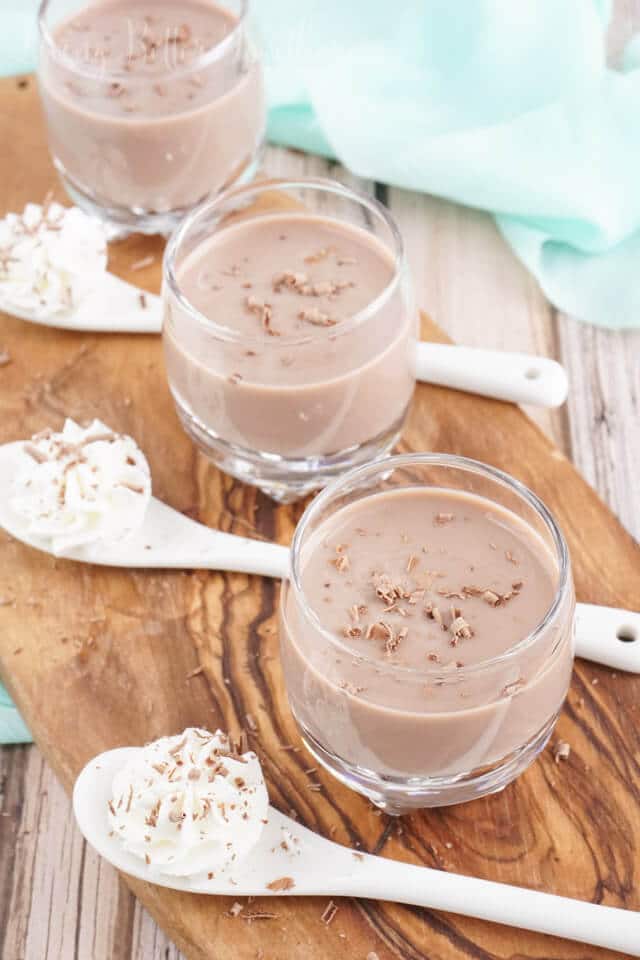 Matt's not really a pie guy, but he absolutely loves Chocolate Cream Pie, it's a staple at every holiday dinner. So one day as I was sitting and dreaming up new tasty things to try and share with all of you, a light bulb went off. Chocolate Cream Pie Shots – it's genius! They're genius! And they're absolutely delicious too!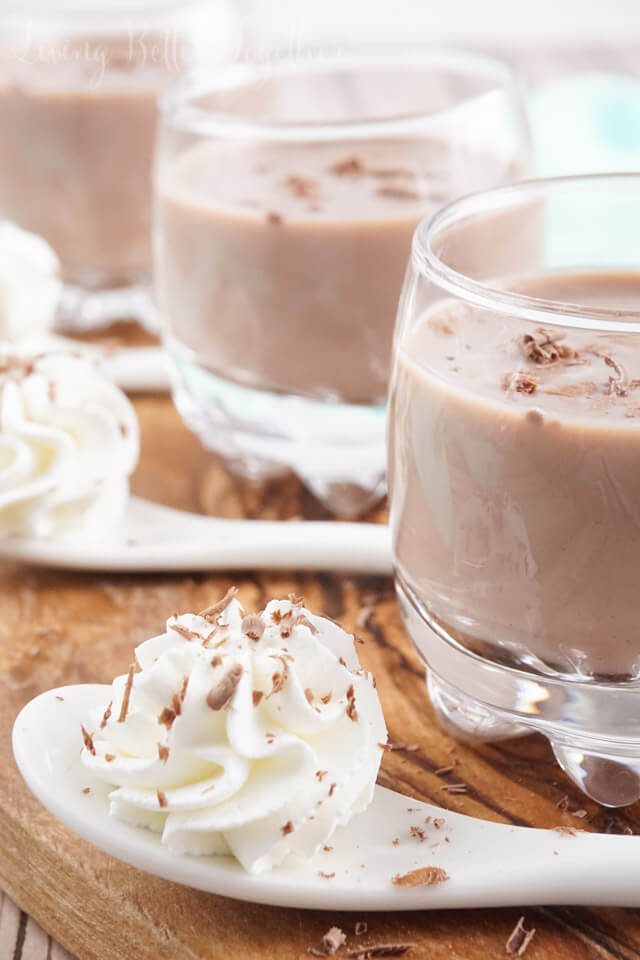 Sure, our college days are behind us, but we never were much for drunken parties, we had our fun though. There was one night that made it into the books, it's a long and and hilarious and slightly disgusting story, so we'll save it for another time. My point is, we've grown up, and while we still enjoy the occasional shot, we like them to be more sophisticated so to speak.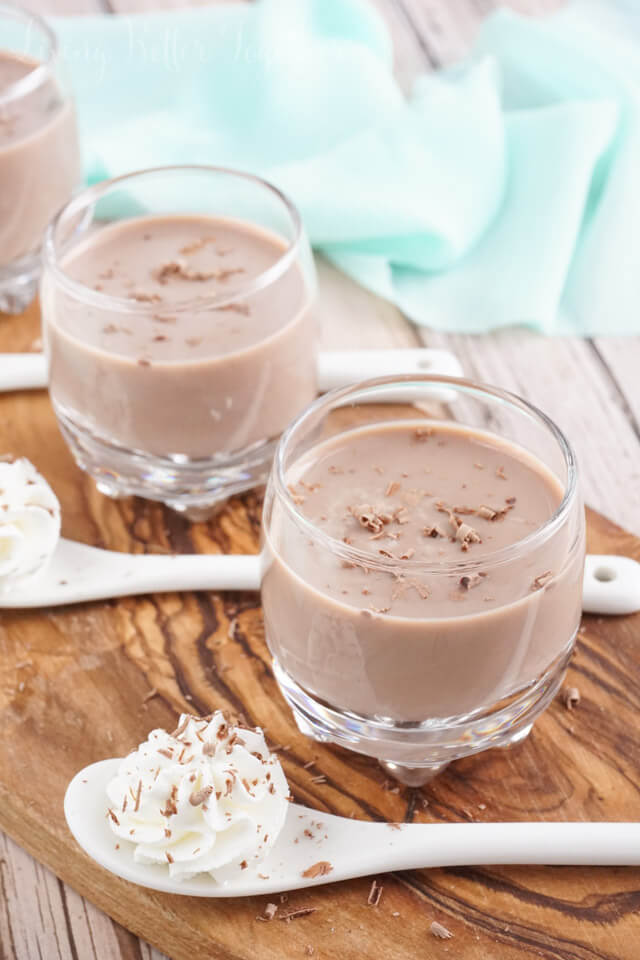 So now that we're all grown up, we host real parties, with appetizers and all that jazz! I always love having a signature drink to serve and specialty shots are just so easy to whip up! This particular shot is made in batches of 4, plus they're nice and sweet, it's almost like drinking hard chocolate milk. See, you're already in love with the idea. These shots are rich and creamy and followed with a spoonful of Perfect Homemade Whipped Cream for the full chocolate cream pie experience!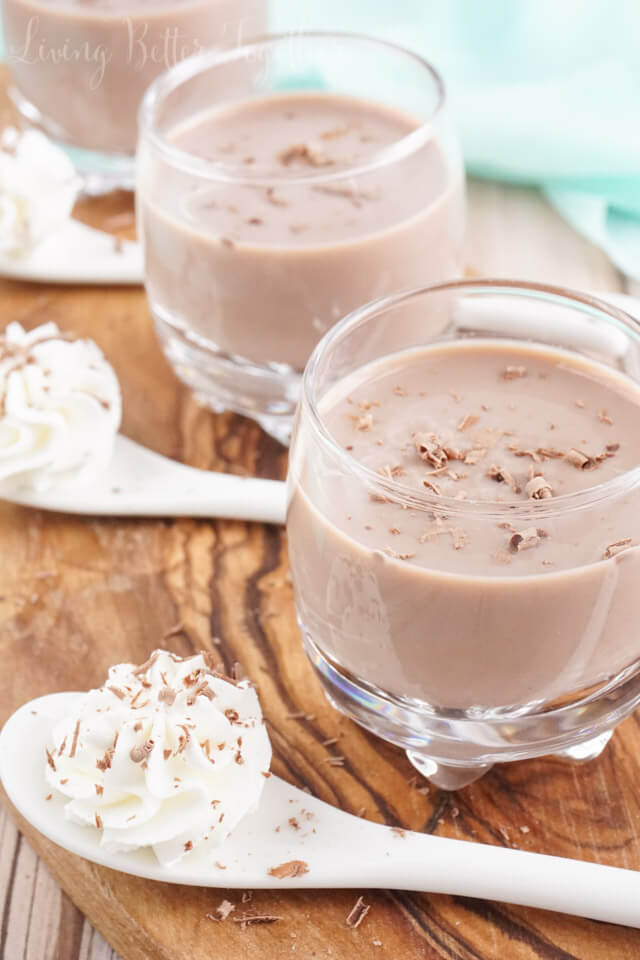 You might also enjoy: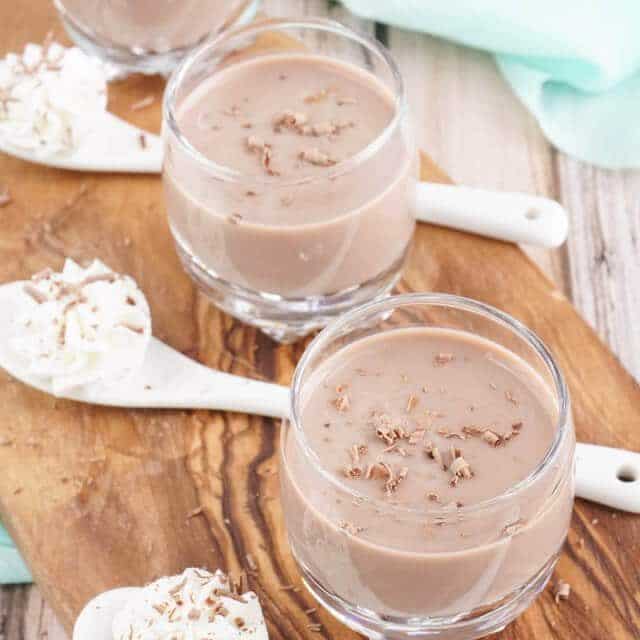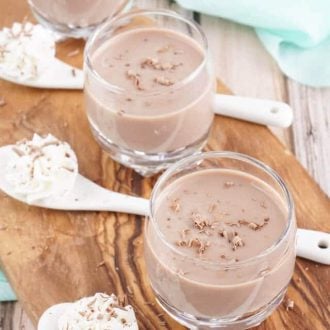 Chocolate Cream Pie Shots
These Chocolate Cream Pie Shots taste just like the traditional dessert!
Ingredients
2

oz.

Chocolate Milk

1

oz.

Godiva Chocolate Liqueur

1

oz.

Whipped Vodka

Ice

Chocolate Shavings

for garnish
Instructions
Pour chocolate milk, chocolate liqueur, and vodka over ice in a cocktail shaker.

Strain into 4 shot glasses and garnish with chocolate shavings.

Place a dollop of whipped cream on 4 spoons.

Take the shot and chase it with a spoon of whipped cream!